If you follow me on instagram (@deliacreates) then you have probably already seen this project.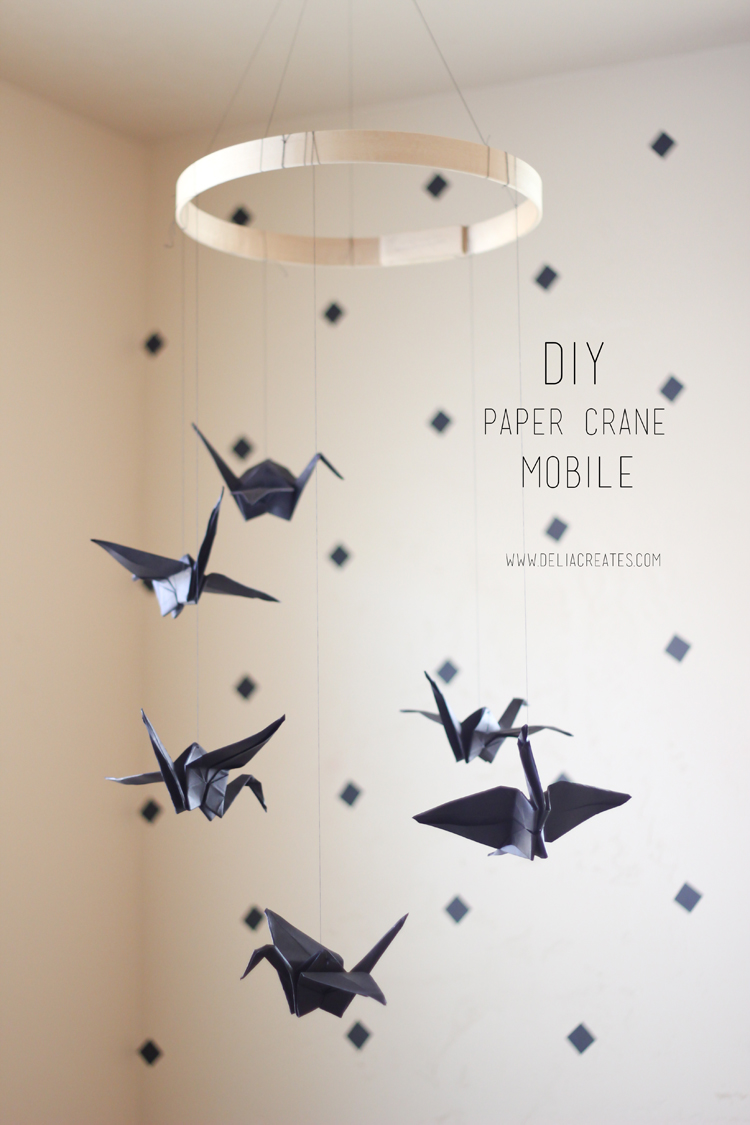 It's a really simple mobile I made for my daughter's room (you can see more of her room in THIS post) out of origami paper cranes. It's not a novel idea. I am sure you have seen plenty of versions via the intr-a-net… 🙂 This is just my version.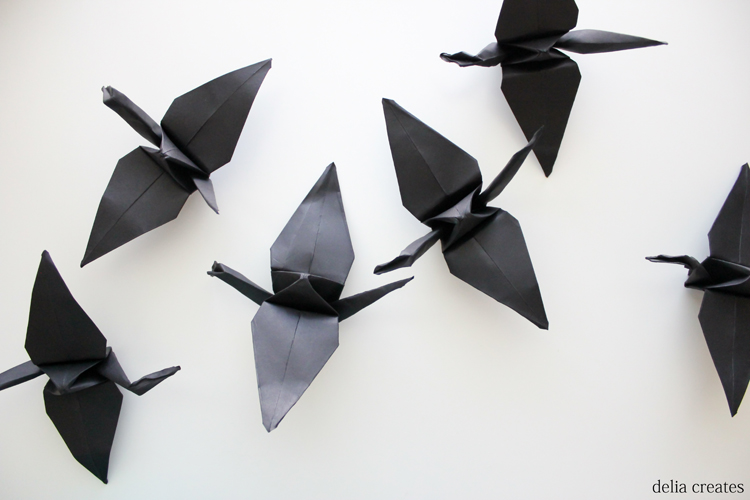 I think origami is such a pretty craft. Sweet and simple with an almost elegant finish.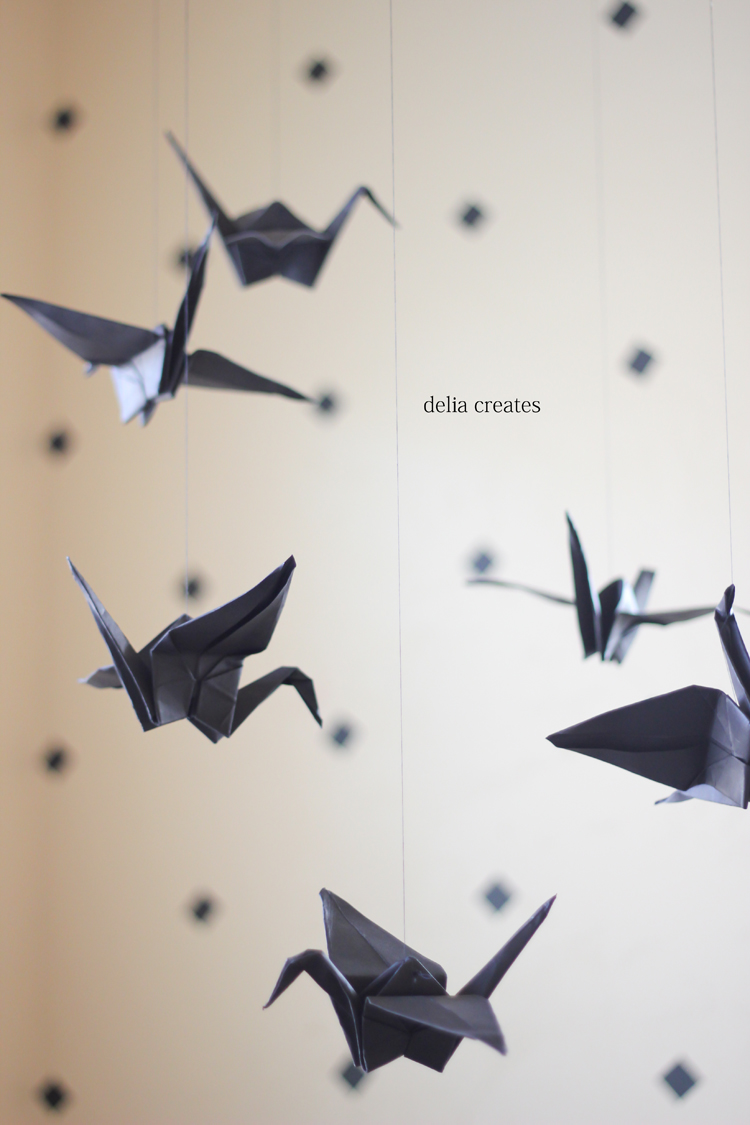 Making this mobile is pretty straightforward. I just folded some paper cranes and strung them to an embroidery hoop with some black thread.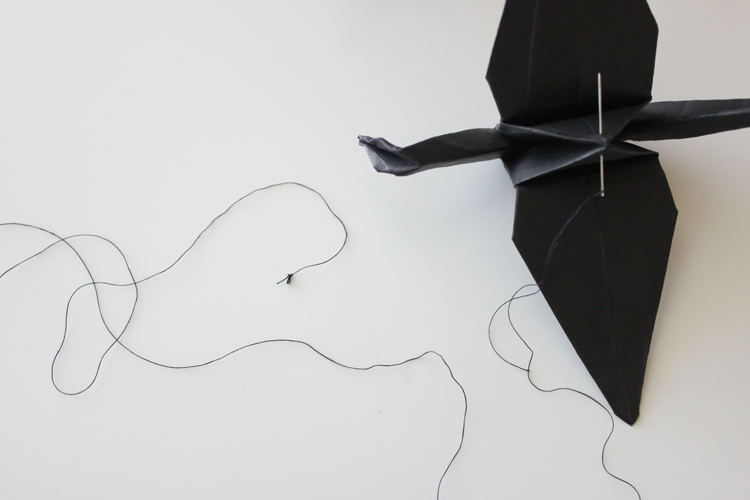 The only tricky part was to fold the cranes out of cardstock. I made 8 birds and only kept 6 because my first two were no bueno. I tried looking for black paper and could not find it anywhere. Black cardstock, yes, paper, no. Not wanting to have to order it online, I just went with the cardstock. It was really hard to fold, but I like that the end result will likely hold up longer. If you decide to do the same I suggest using a bone folder to help you, or the side of a pencil.
Need a paper crane tutorial? Go HERE.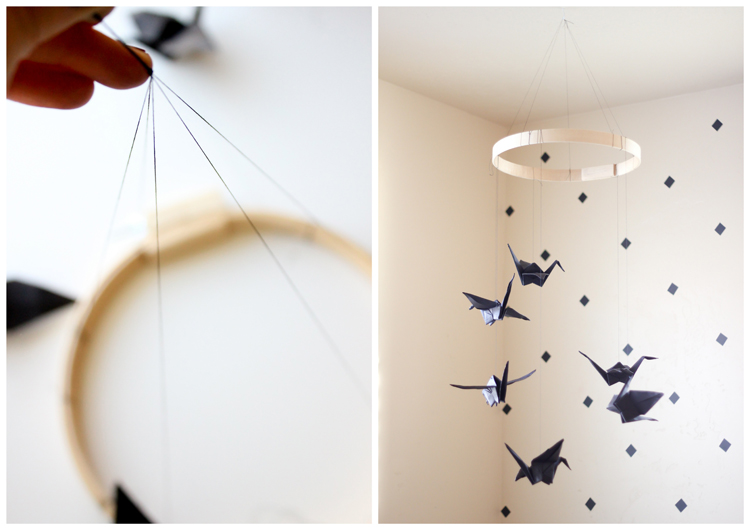 It takes some time to shift the threads around to get the balance just right.
Oh and I also removed the outer ring of the embroidery hoop after this picture for balance reasons.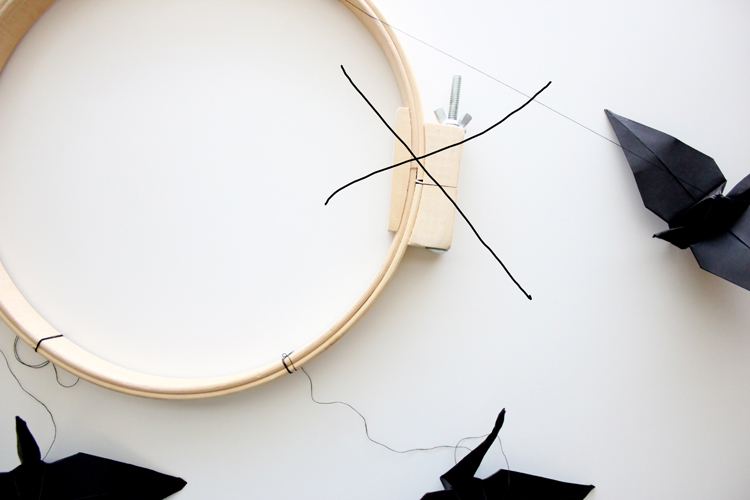 Because this mobile is fairly light, I secured it to the ceiling with a small hook that I screwed in by hand.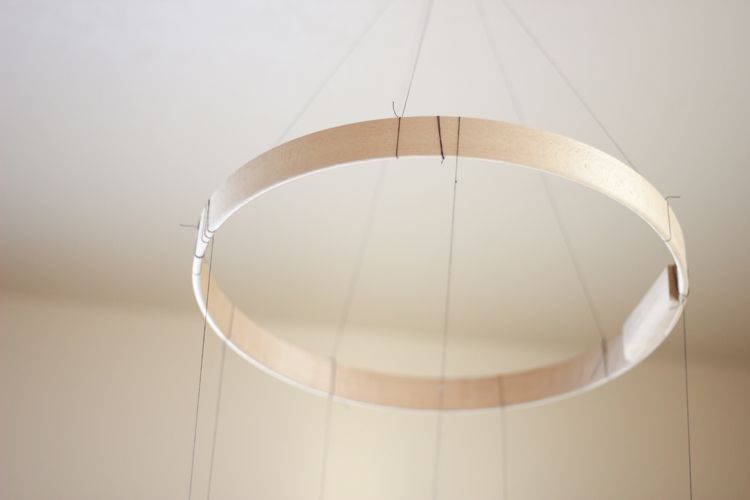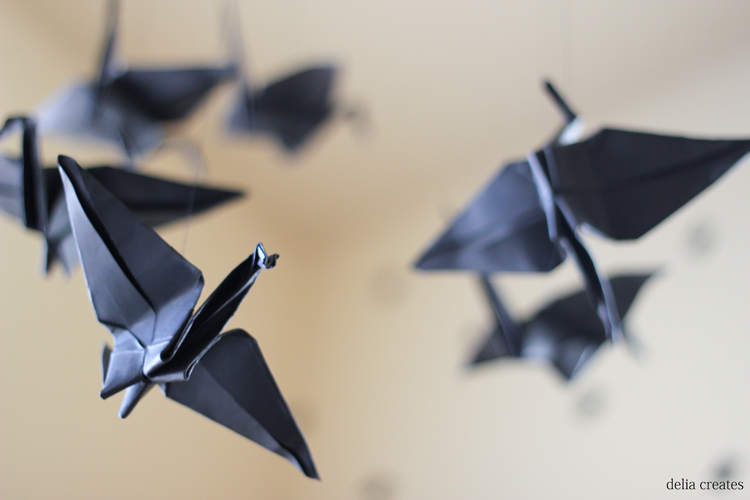 I tried to make the birds out of reach, but my daughter is a little taller than I anticipated.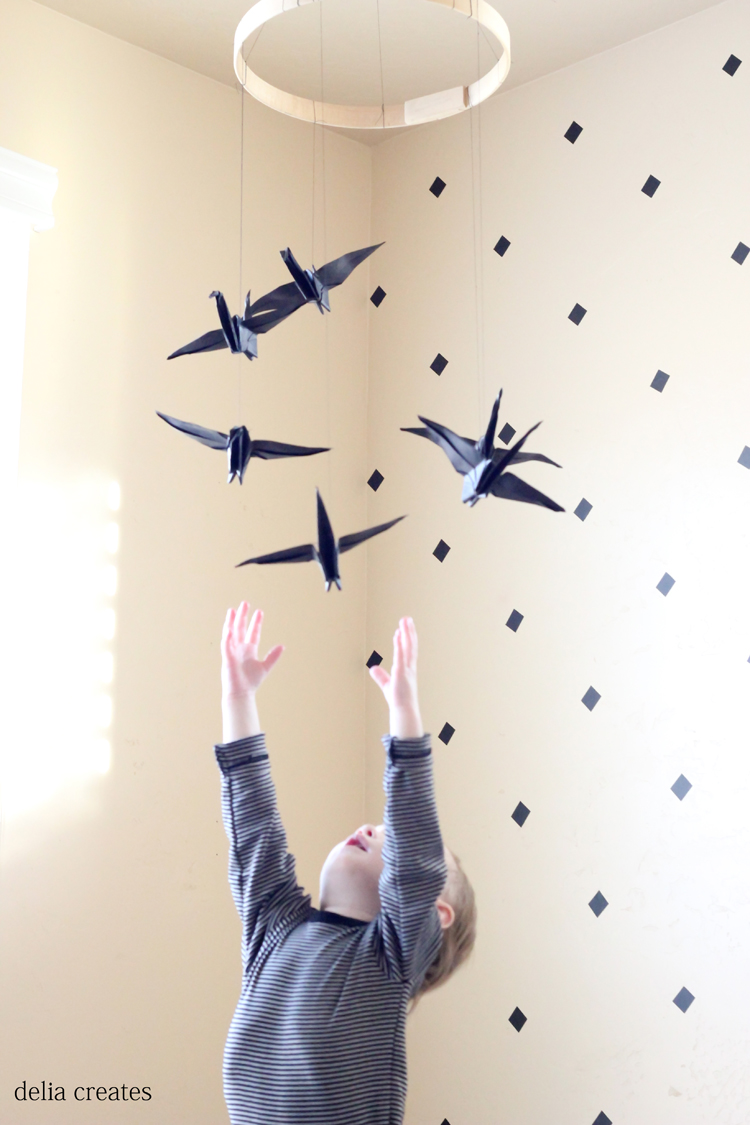 One crane has fallen prey to her persistence but the rest have fared well. 🙂 Thankfully…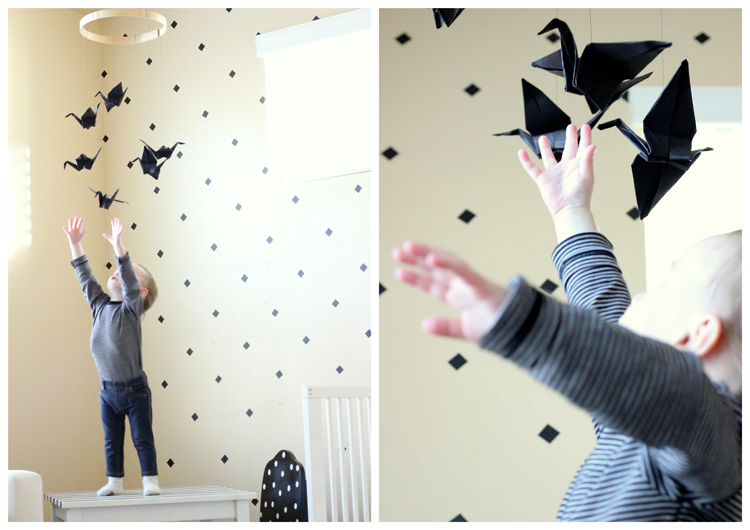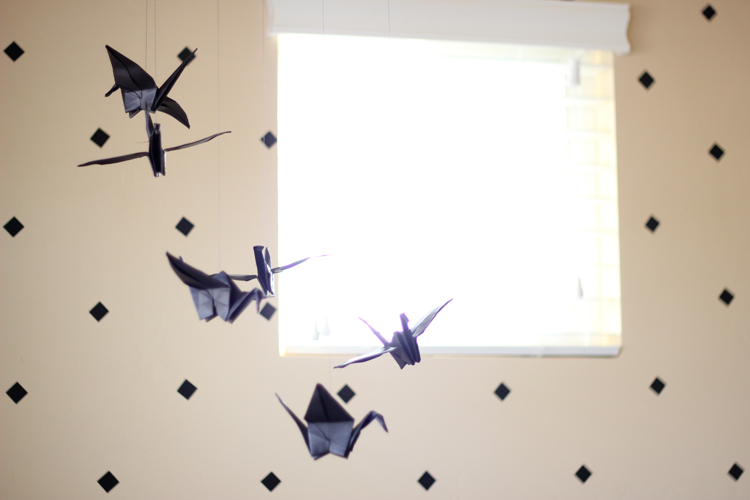 Now let's hope they don't take flight out of the window themselves. 😉