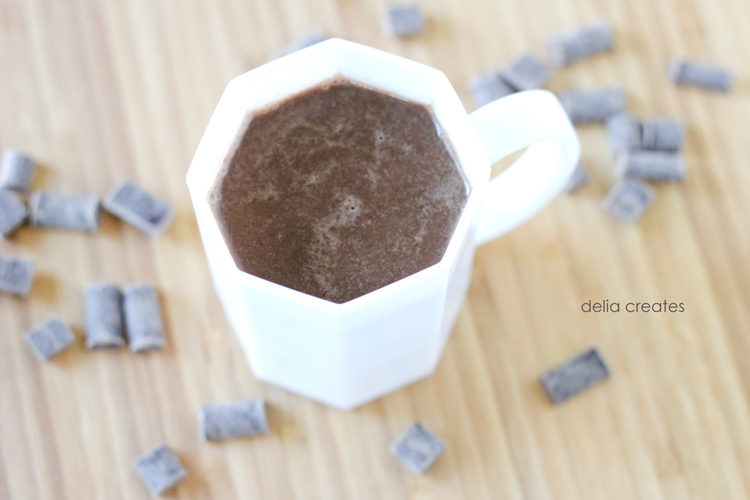 With half the US freezing to death, I figured now would be a good time to share my 2 ingredient Vegan Coconut Cocoa. 🙂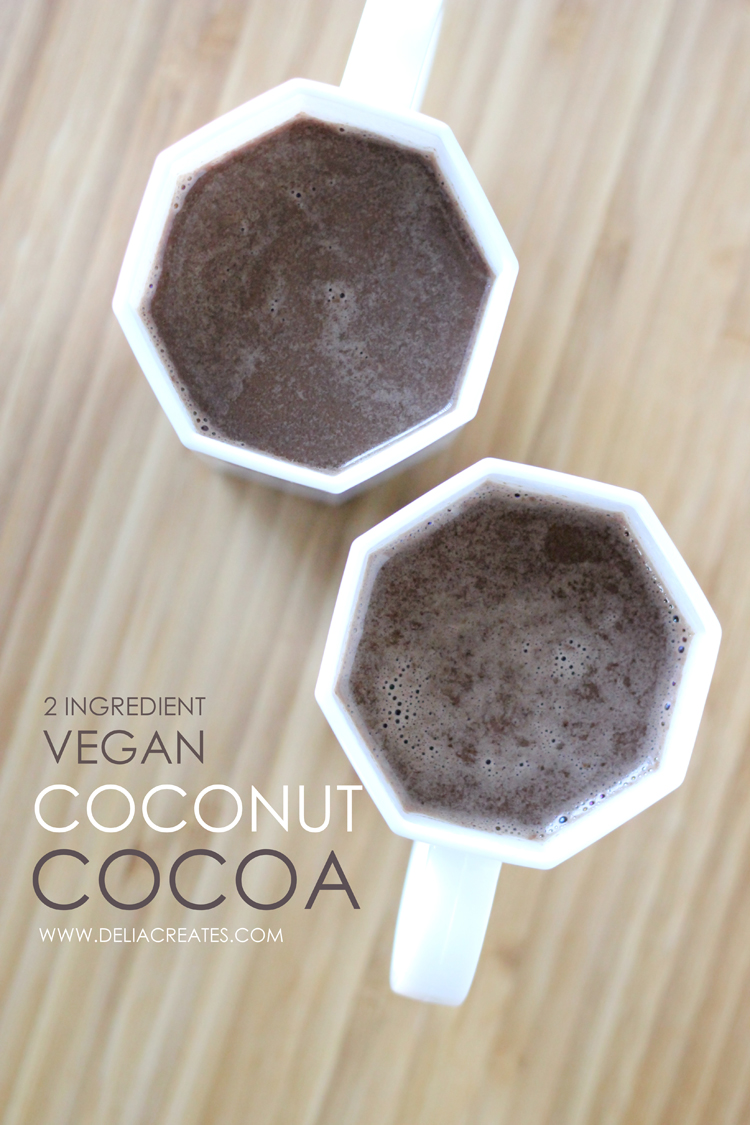 It's super simple and super yummy.
It's pretty much my sister-in-law's recipe with a couple of changes to make it vegan, or in our case, allergy friendly for my daughter.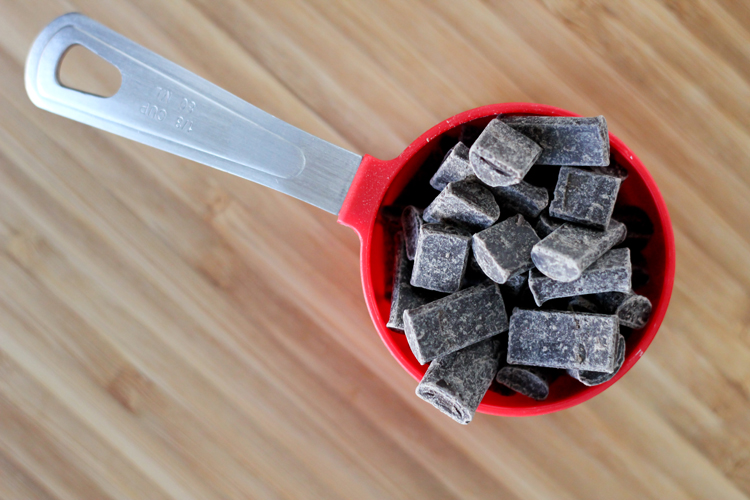 Ingredients
1/3 heaping cup of Vegan chocolate chips (we use Enjoy Life brand)
3 cups Coconut milk (we use Silk brand)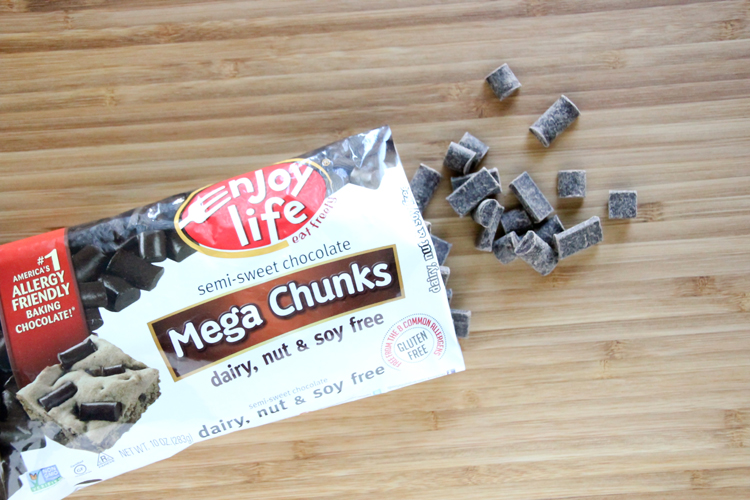 Seriously…that's it! No need to add sugar because coconut milk is already so sweet. I actually can't stand it straight up, because it's too sweet for me. In this hot cocoa though, it works.
The Enjoy Life chocolate chips also taste really yummy, which I can't say for most vegan substitutes.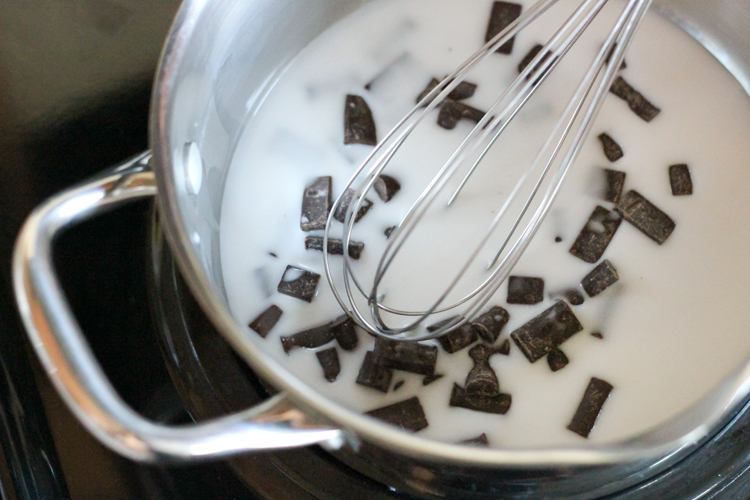 Combine the chocolate chips and 1/3 cup of coconut milk in a medium size pan over medium heat.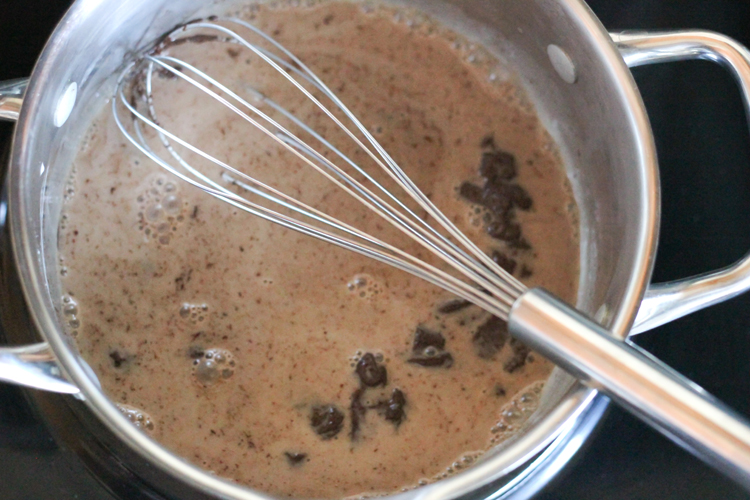 After a few minutes, the chocolate chips will begin to melt.
Vigorously whisk the mixture together until smooth, then add the rest of the milk and whisk again.
Heat mixture through.
Heat to your liking, but do not bring to a boil, then give the cocoa a good whisking one more time. If you really want a smooth cocoa, you can use an immersion blender or electric beaters.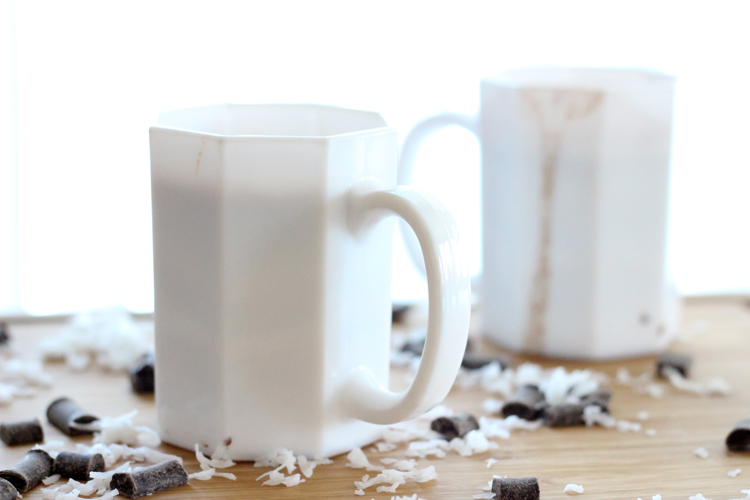 Serves 2-3.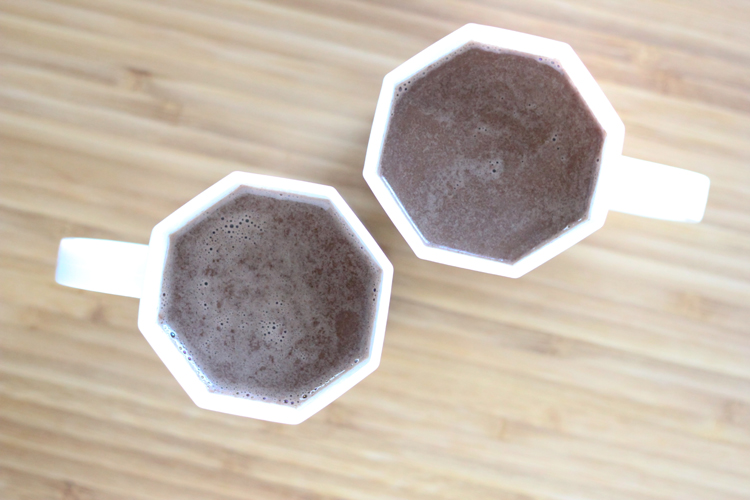 I personally love the coconut and chocolate together. If coconut is not your thing, you can of course use almond milk or rice milk which are both pretty sweet milks as well.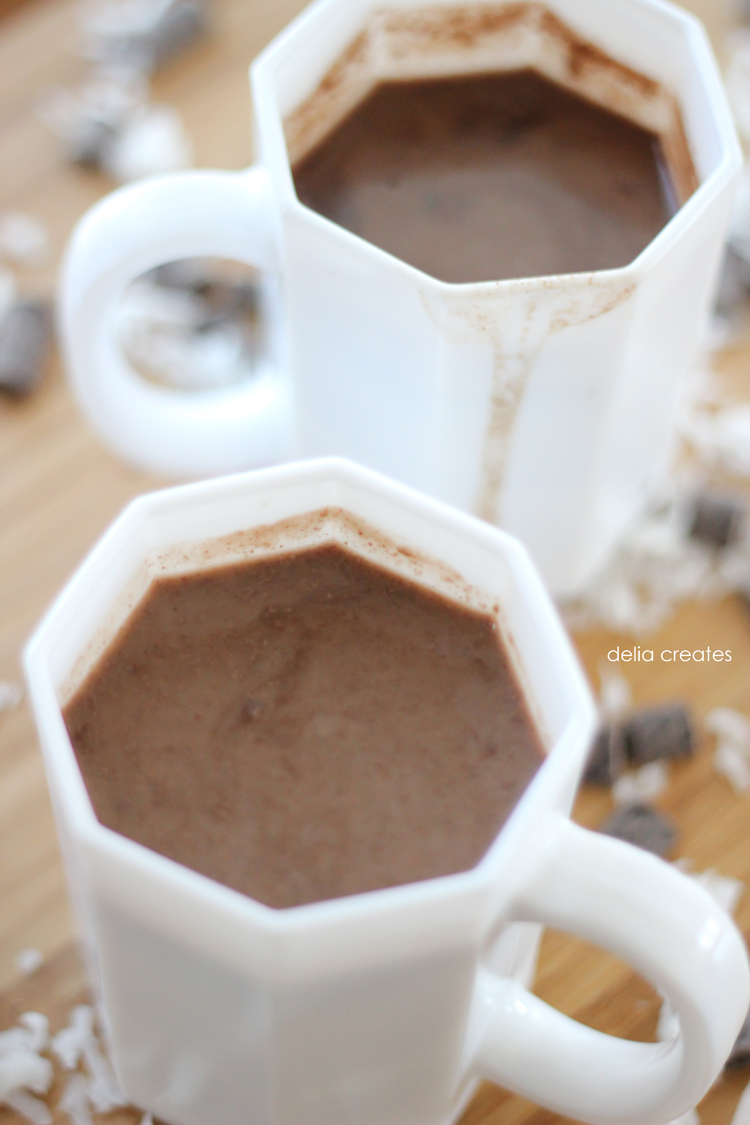 You can also adjust the amount of chocolate to get a stronger or milkier flavor. I tried to make sure the ratio in this recipe was a good middle of the road flavor.
If I am just making it for myself, I prefer a half a cup of chocolate chips. 😉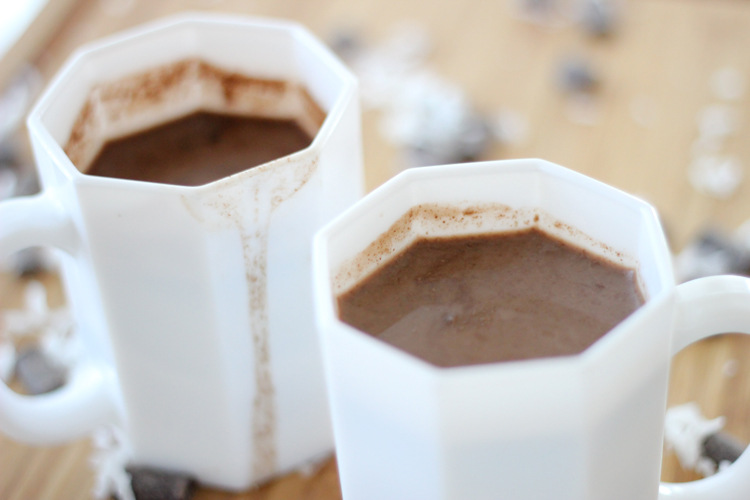 Alrighty…Here's the quick view version:
Coconut Cocoa
Serves 2-3
Ingredients:
1/3 heaping cup of vegan chocolate chips (Enjoy Life brand is good)
3 cups coconut milk (Silk brand is preferred)
Combine chocolate chips and 1/3 coconut milk into a medium pan over medium heat.
Heat until chocolate chips melt. Whisk together.
Add remaining milk and heat through. Do not boil.
Whisk again, or beat with electric beaters or immersion blender.
Serve warm.
Enjoy!