Two years ago, when Dana told me about Altitude Summit I was like… what? Does that have to do with back packing? 😉
Even when I went to go help with her sewing class, I still knew very little of the awesomeness that is Alt!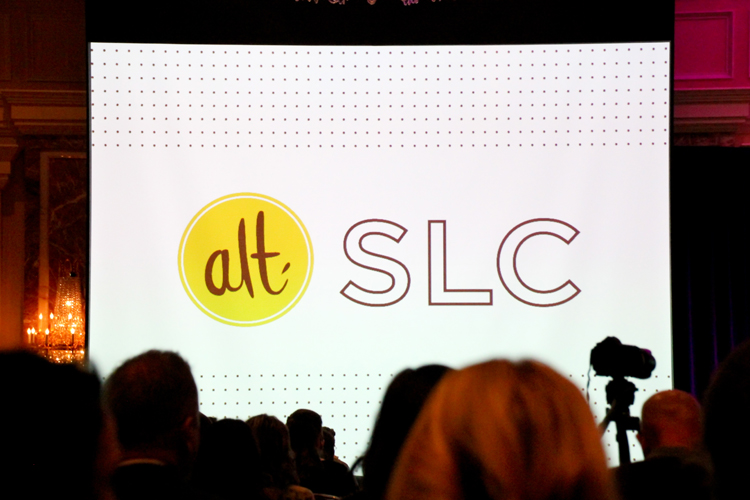 I won't go into the details of what it entails, other than to say that it's a conference  for bloggers, designers, and creatives.
Image by Brooke Dennis
If you want to learn more, Jessica from the Sewing Rabbit, and one of my hotel roommates this year,  has a really good write up about it HERE. My other roommate Dana, has great write ups HERE, and HERE as well.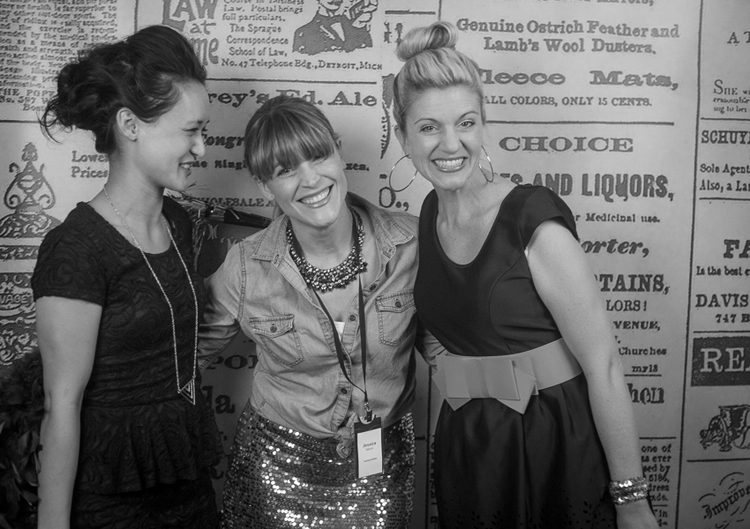 My third and just as awesome roommate was Meg Freeman from Elsie Marley!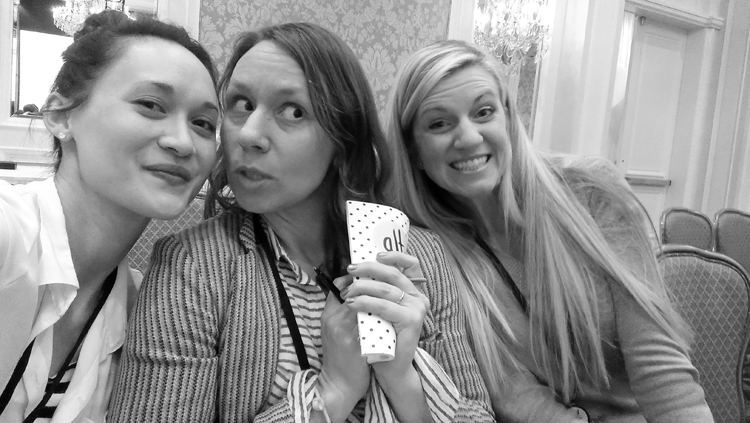 Honestly…I don't know how I got so lucky to room with such power house bloggers and women!
And it was a total blast. If you go to Alt, DEFINITELY get a room at the Grand America and split it with some fun, fellow bloggers.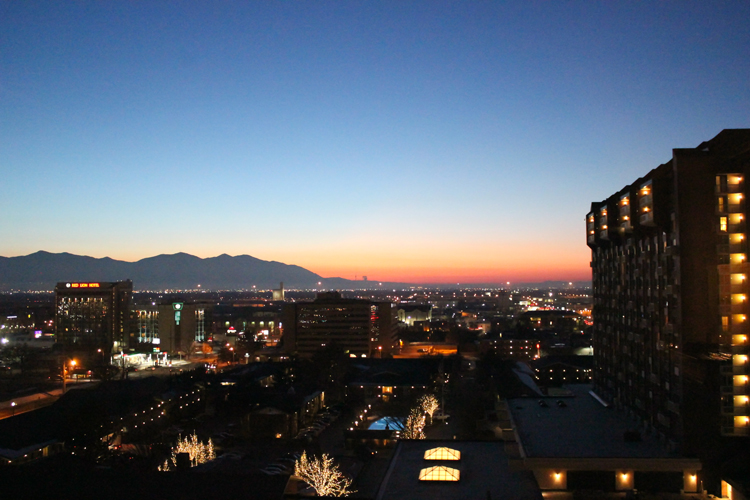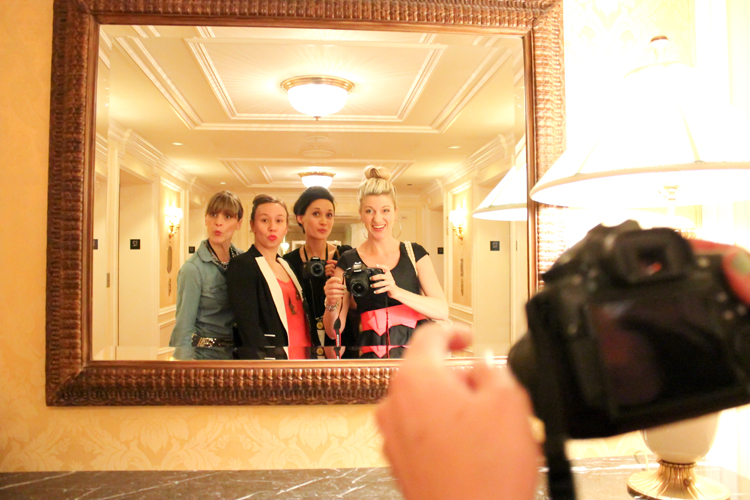 I went into the conference a little nervous about meeting these amazing bloggers I had only met online. I had met Dana and Jessica once already, but not these other great women (sorry it's blurry, it's a phone pic):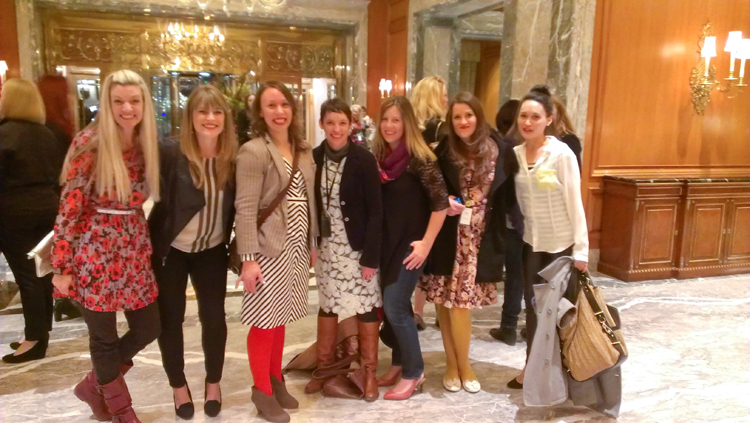 Left to right: Dana, Jessica, Meg, Melissa, Andrea, Kate, and me!
Turns out, I was hardly uncomfortable at all. It was actually like getting together with some old friends, but better than that. These were friends that I felt right at home with. Ones who love what I love, and who do what I do. Friends who "get" me. It was such a great feeling!
I mean just the conversations we had in our hotel room, or around the lunch table were…amazing. You could feel the creative energy among us. We were often late to almost everything because we would start talking about this great idea, or that thing that no one else but a fellow blogger would understand, and lose track of time. It was so. much. fun.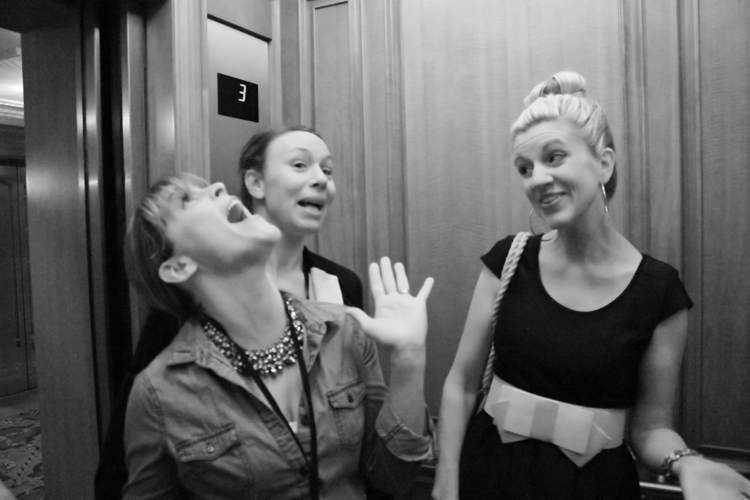 …Probably too much fun. I was so hyper off the joy of being around so many people I love and admire. I was heady with excitement to the point of ADD at times. ha.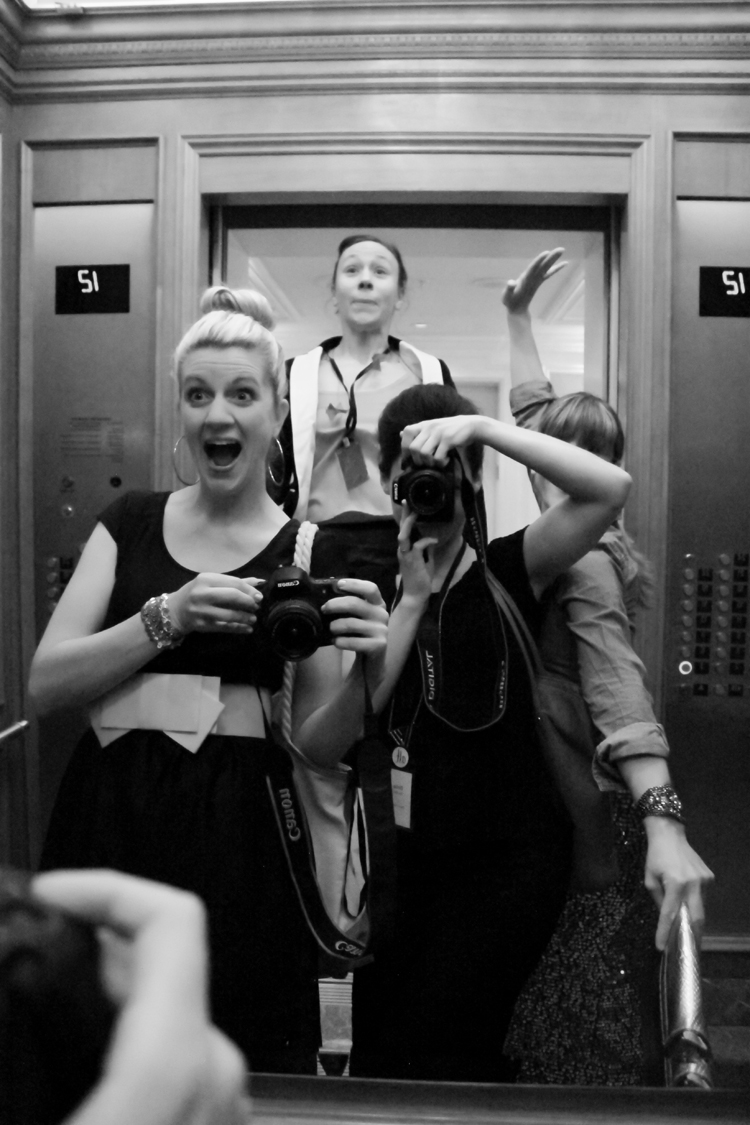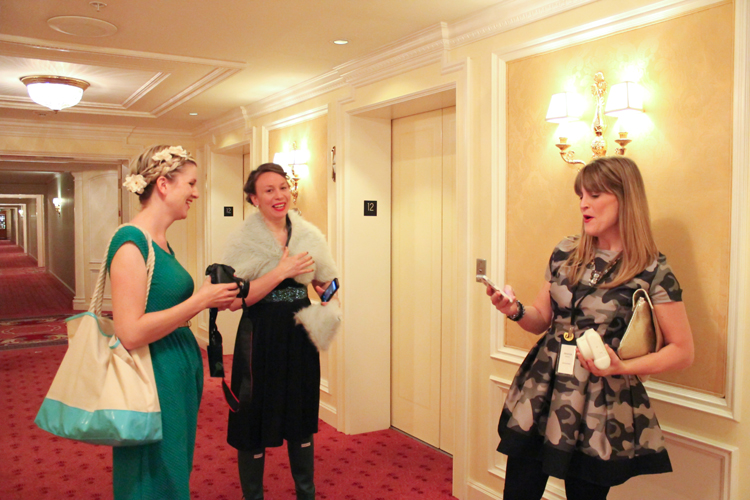 I also got to meet a lot of other really cool creative people which was a major treat as well.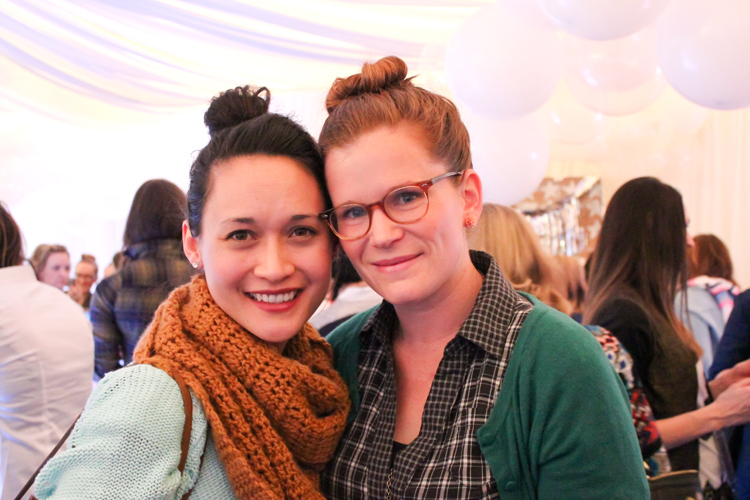 It was fun being top knot twins with Bonnie from A Golden Afternoon. I particularly adore her beautiful feed on instagram (@agoldenafternoon). She was just as warm and wonderful in person.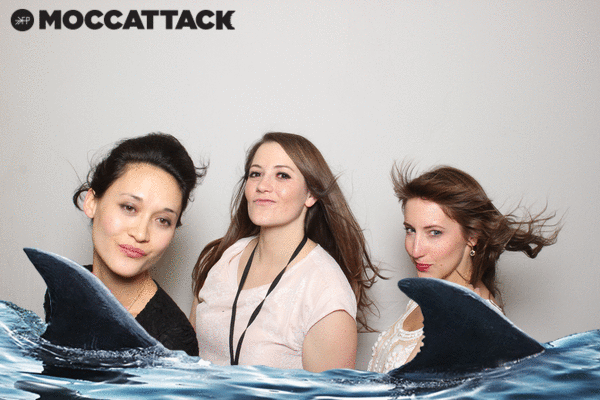 I just had to jump in a photobooth with Kate from See Kate Sew and Erin from Sewbon! I love their blogs and they are possibly some of the cutest people ever in real life.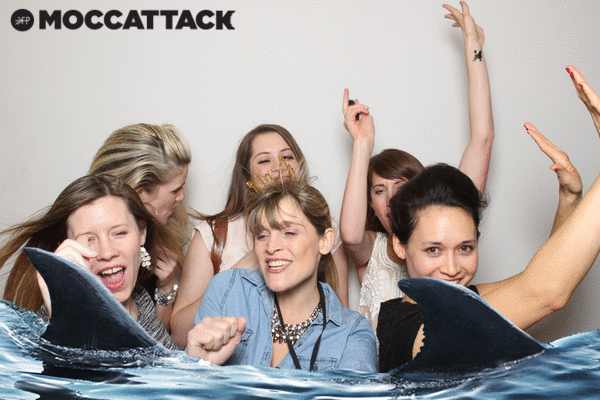 Then Dana, Jess, and Andrea jumped in and made it a par-tay! haaa…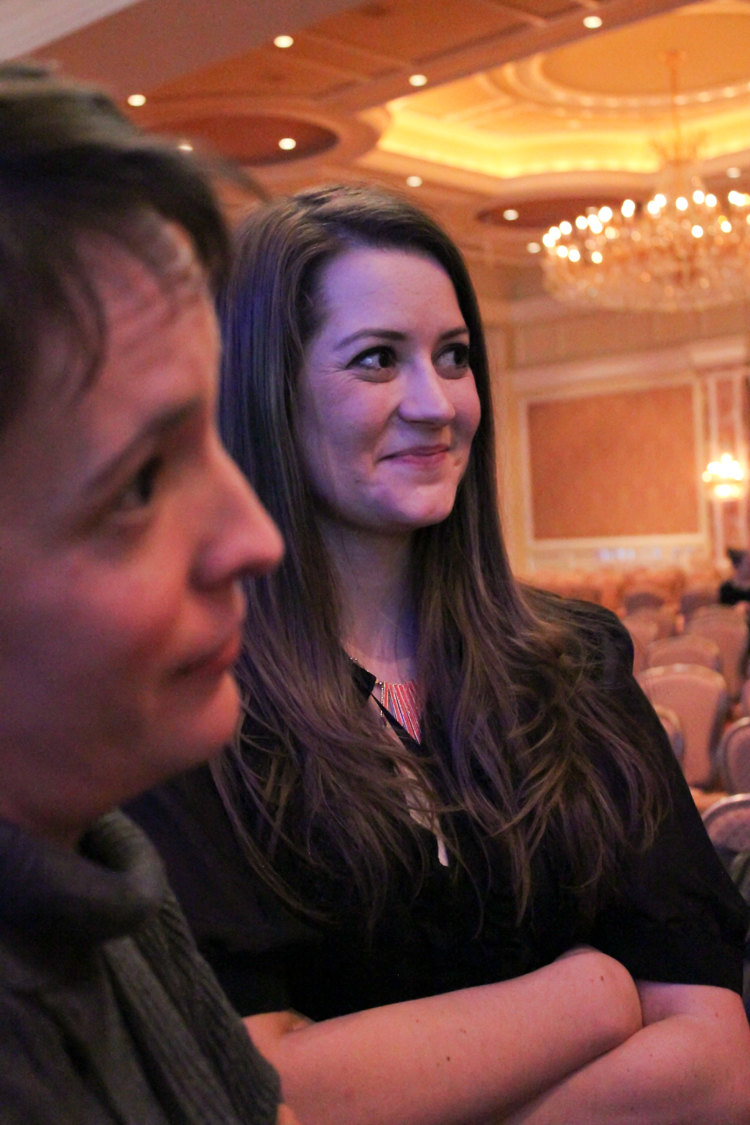 I'm eavesdropping here… 😉
…but I loved hanging with Elizabeth and liZ from Simple Simon & Co as well.
Left to right: Andrea, Melissa, liZ, Elizabeth, Meg.
Don't you want to just jump into that conversation? Seriously..these blogs you read online, have such cool people behind them! 🙂
I honestly wish I took more pictures of all the great people I met, but business cards will have to do: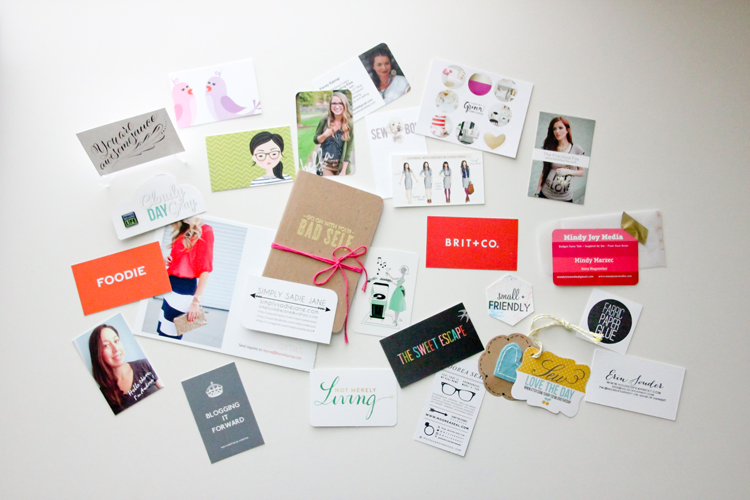 This isn't ALL of them, but some of my faves (and ones that didn't have phone numbers front and center).
Left to right, top to bottom: Curly Birds, Fancy Meeting Ewe, Goods by Grinn, The Freckled Fox, Melissa Esplin, Pithy Musings, Bella, Sewbon, Merricks Art, Cloudy Day Gray, Damask Love, The Glamorous Housewife, Brit + Co, Small + Friendly, Mindy Joy Media, Fabric Paper Glue, Foodie, Leanne Barlow, Simply Sadie Jane, The Sweet Escape,  Sew Love The Day, House of Earnest, Crafting Connections, Blogging it Forward, Not Merely Living, Moorea Seal
I was so amazed to meet so many truly amazing people.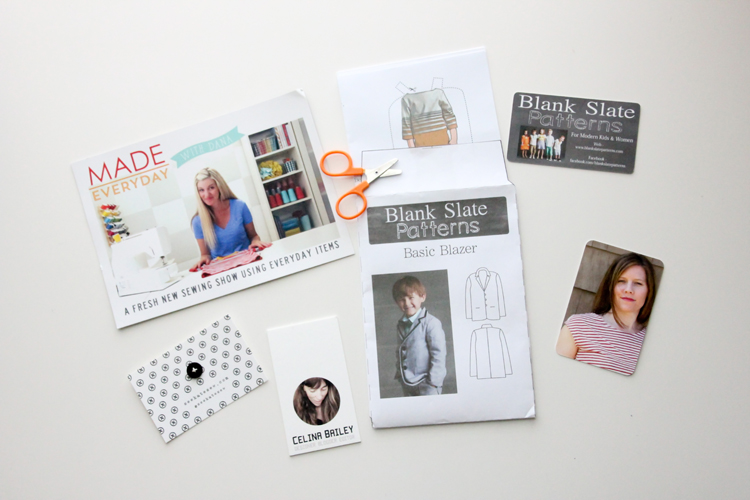 MADE, Melly Sews/ Blank Slate Patterns, See Kate Sew, Petit a Petit and Family, Andrea Pannell
Melissa's (Melly) card was a mini version of her patterns, with paper dolls inside and mini scissors. SO good!
Also…some more of my favorites: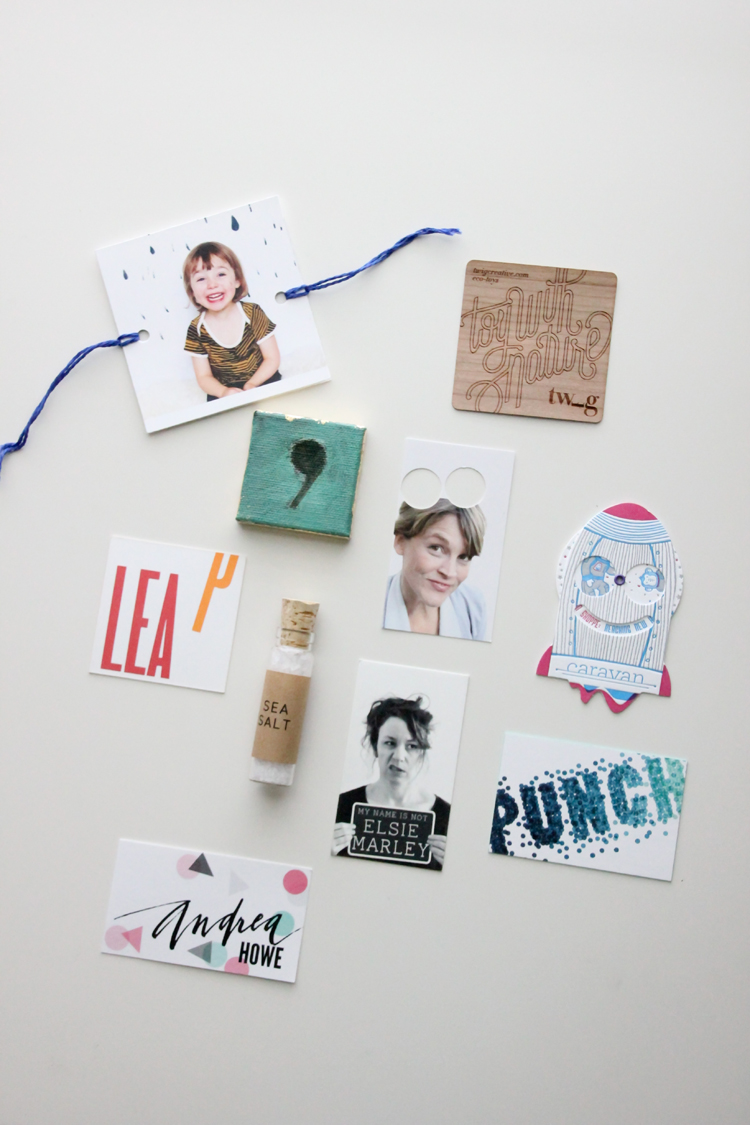 Stylo (it's a thaumatrope!), Twig Creative, Annie Blake (see more below), Sewing Rabbit, Caravan Shoppe, Leap, Lulu the Baker, Elsie Marley, Practical Punch, Andrea Howe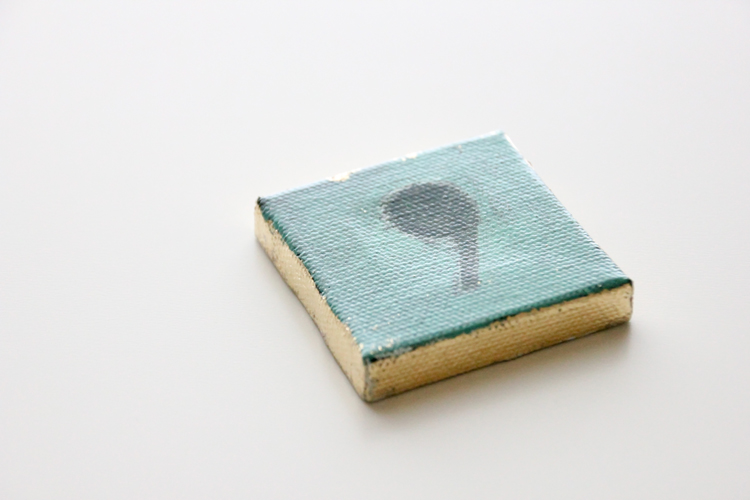 I especially loved Annie Blake's business card! A mini canvas of her original artwork???  I will treasure this thing forever. I have already bought a print from her Timpanogos series and I love it! She is also so fun and completely nice in person.
But really, everyone was. The blogging community is such a positive, welcoming, loving one.
(psst…I posted about my business cards too! Go HERE.)
Aside from the chatting and business card swapping and the partying…
We wanted fans for this photobooth but there weren't any…so we improvised. 🙂
So yes, aside from the fun parties and networking, the meat of the conference were the classes.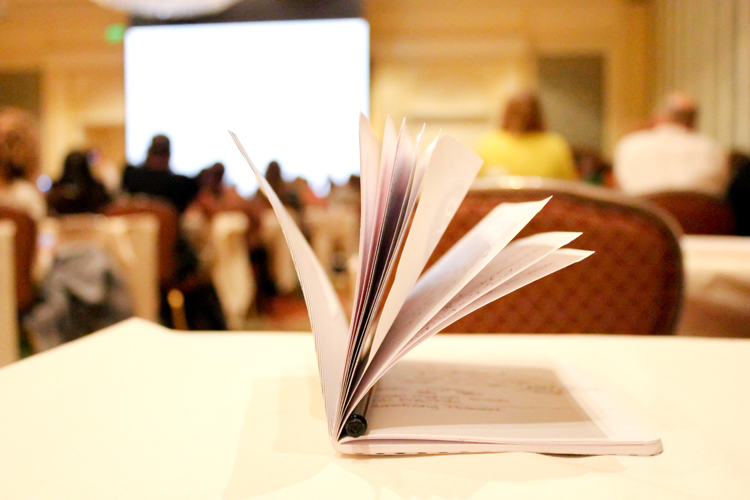 Which I learned so much from. Some of which I never even knew I needed to learn about.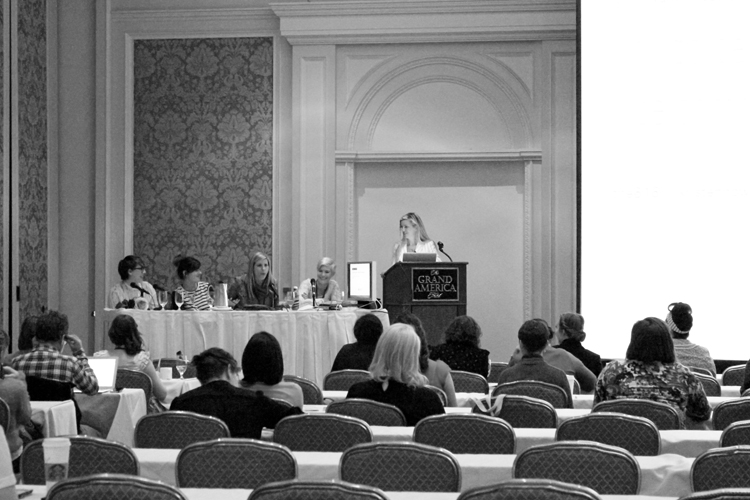 I got to see Dana, rock her class on dealing with negativity in blogging.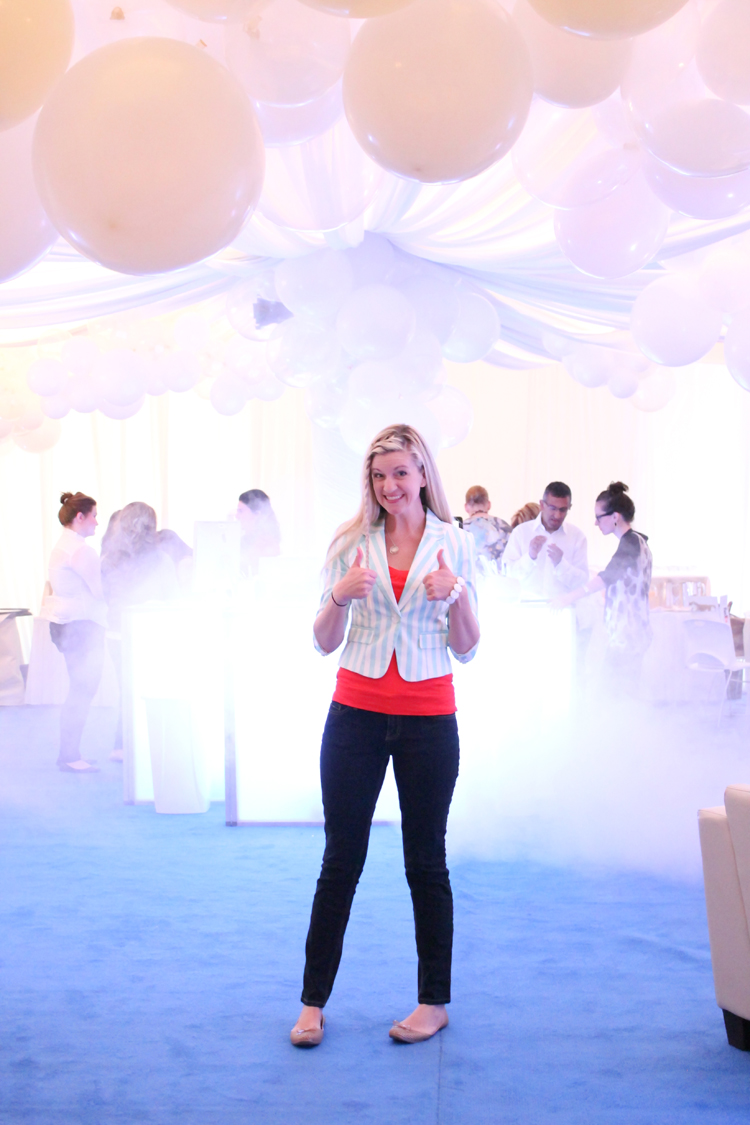 Good job Dana!
And learn a ton from my friend, Amy from This Heart of Mine, about contributing. (She's the one in the middle and is seriously one of the coolest bloggers I know in real life!)
I heard Garance Dore speak.  A true class act.
I snagged a front row seat for Ben Silberman's keynote interview.  It was enlightening and inspiring. I expected nothing less.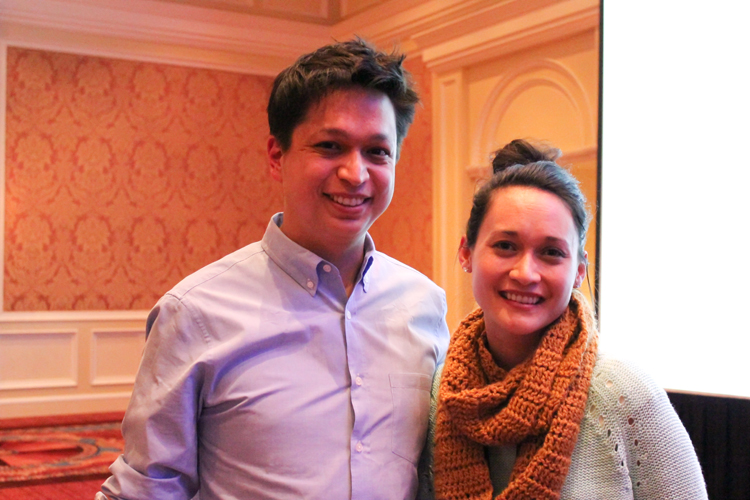 Then I grabbed a picture with him, because who wouldn't want a picture with the founder of Pinterest! Really.  So many of us bloggers owe that man a lot.
Each day was JAM packed. As quickly as we got dressed for the day… (leggings were gifted to me from Agnes + Dora)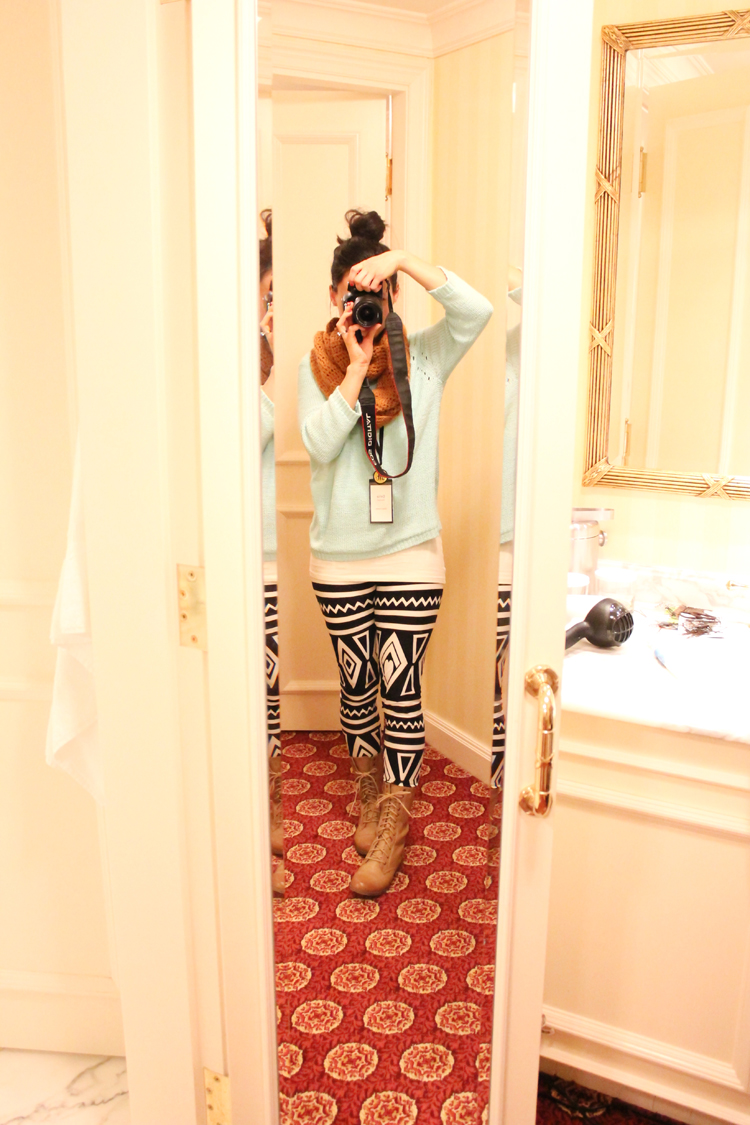 It felt like it was already time to get dressed for the networking parties at night.
As quickly as it was time to get ready for the parties, the parties were over, and we were resting our tired feet in the hotel lobby.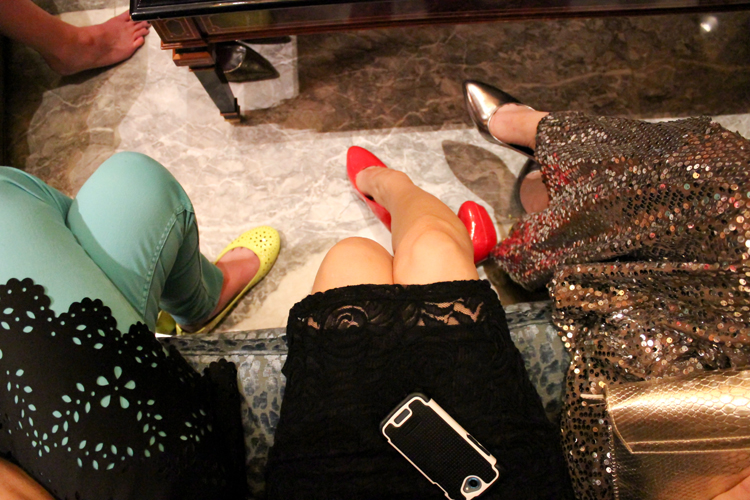 These words felt true. I felt at home among so many creatives.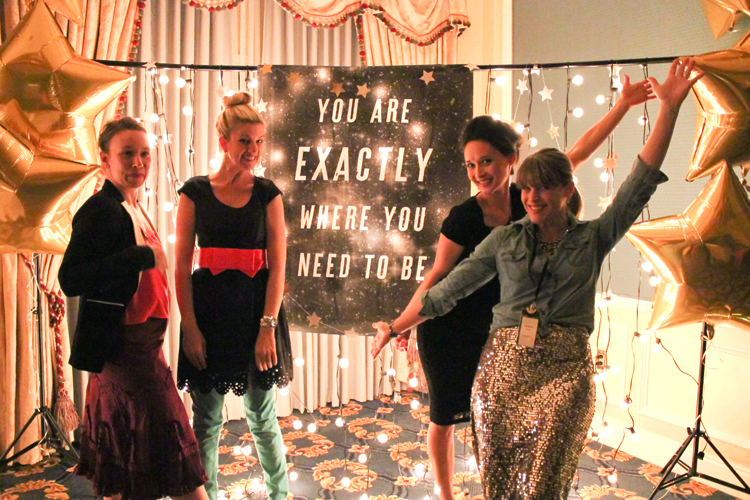 …And just really wonderful, fun, cra-azy awesome people.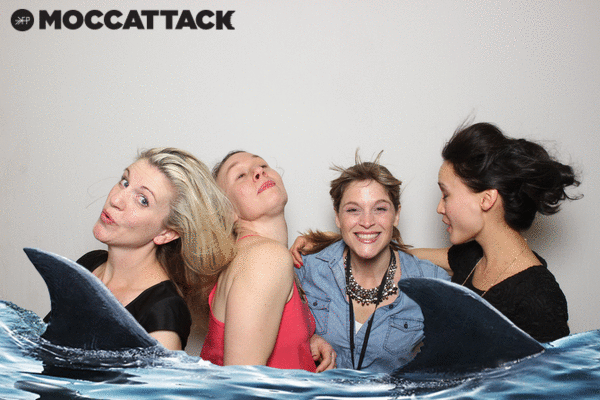 In short. It was a blast. I learned TONS, met super wonderful people, and I hope to go again. 
Would it be too cheesy to say…My Alt Summit experience was top knot…ch. 😉
Photo credit: Brooke Dennis
Okay, then I'll leave you with some inspirational words from Ben Silberman that have stuck with me in the days since leaving Alt. They feel as true for blogging as they do for life: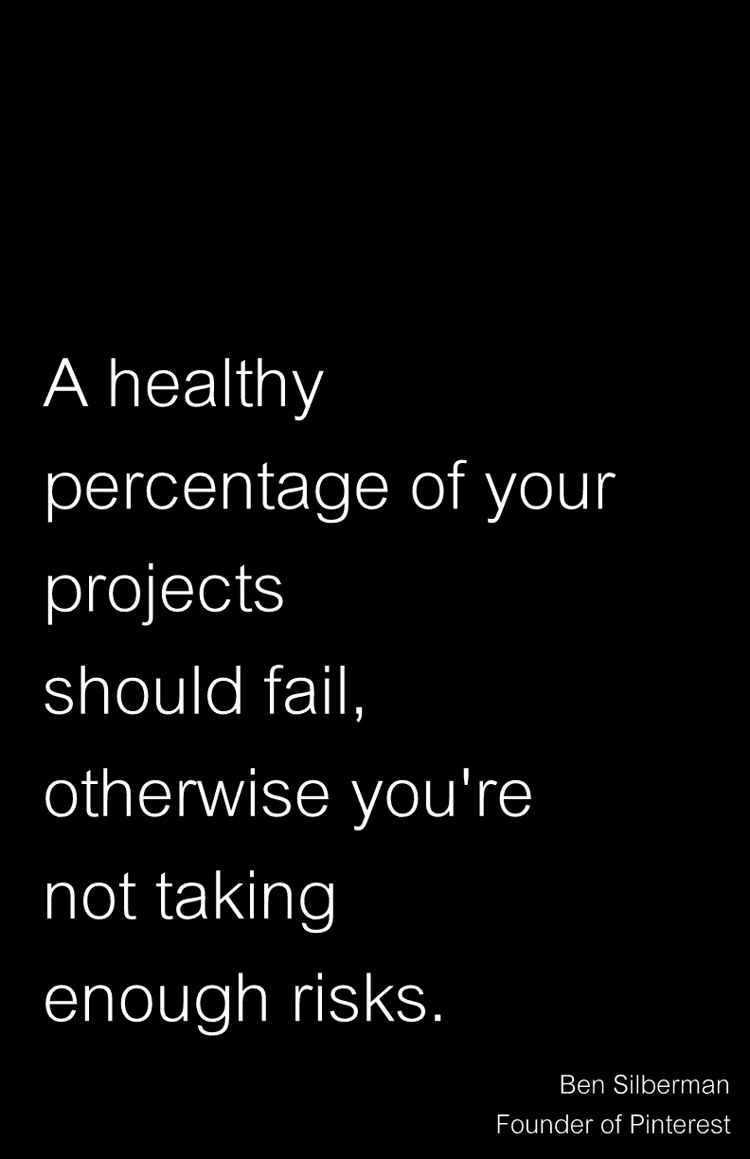 Leave your inhibitions behind and just soar my friends. 🙂