I've teamed up with HP and Meghan Trainor to help promote her "That Bass Tour" and the new HP x360!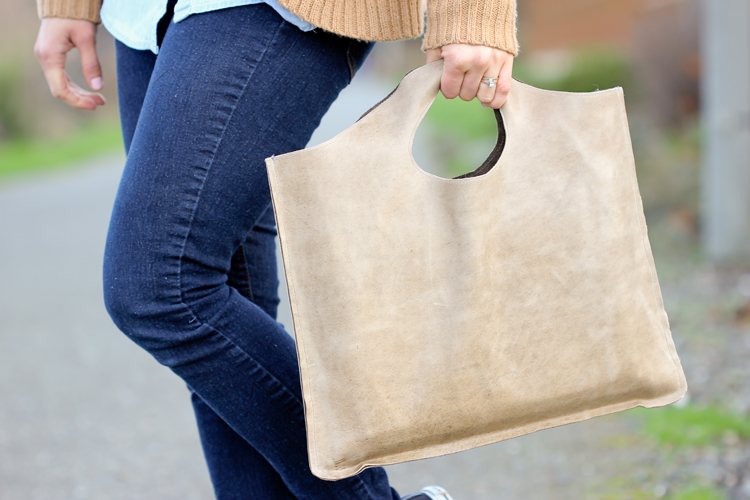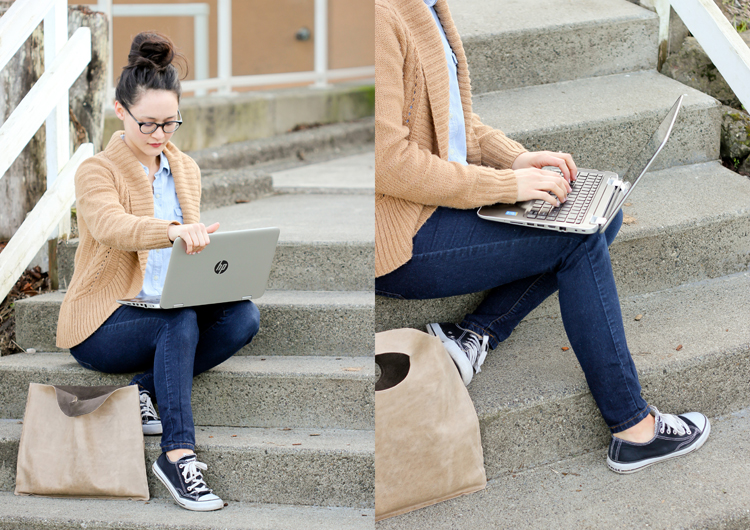 I would call it a lap top, but that wouldn't be quite accurate. It flips open like a lap top, but you can also stand it up or tent it for easy video streaming; OR you can flip the keyboard all the way back and use it like a tablet. So it's kind of more of a….lapstandtentlet. haaaa. 😉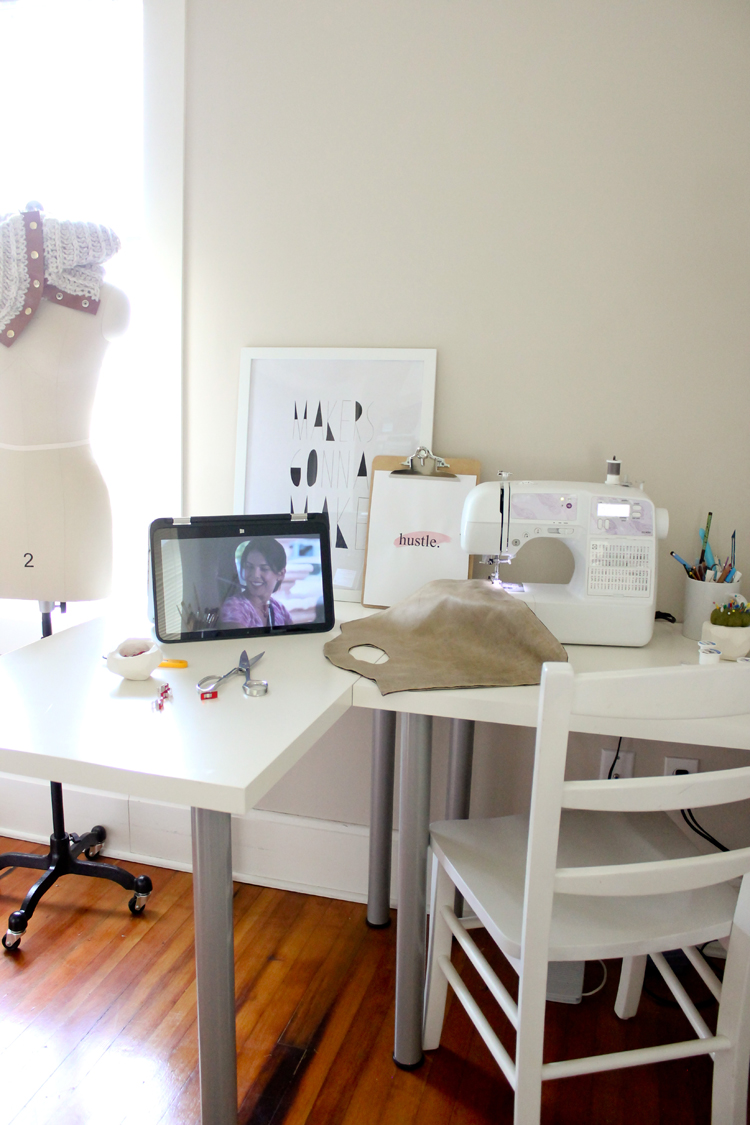 I prefer to tent it and set it up next to my sewing machine, so I can binge watch shows and movies while I sew and craft. It has Beats Audio built into the speakers, so the sound is muy bueno.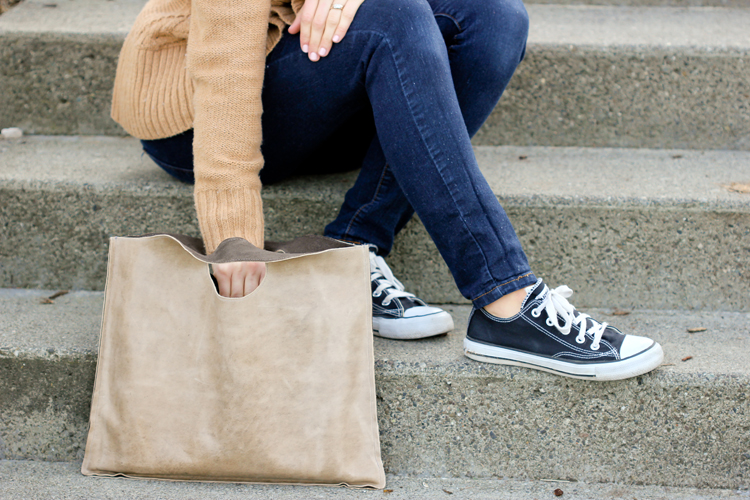 Inspired by the four modes of the HP x360, I've come up with a super simple sewing tutorial: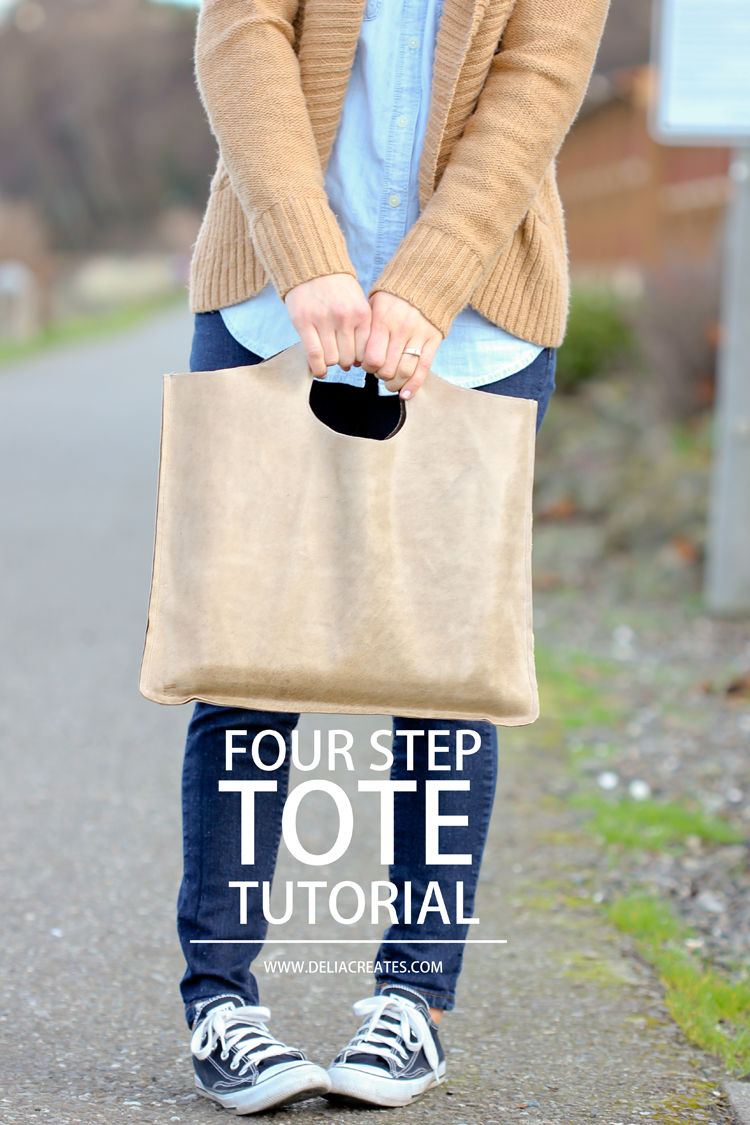 A four step leather tote tutorial, that holds an HP x360 like a boss.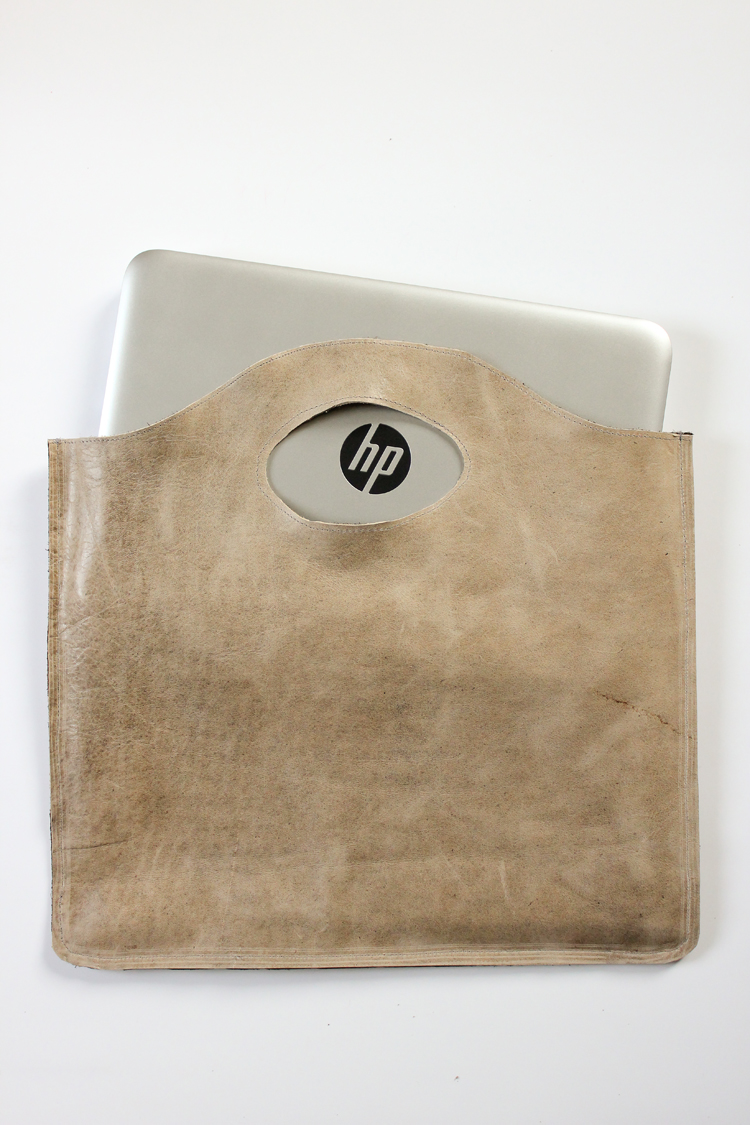 MATERIALS
2 pieces of medium or medium thick upholstery leather cut to 15 x 15 inches*
matching all-purpose thread
leather needle*
rotary cutter and self healing mat
Free Four Step Tote Handle Pattern – Save and print by clicking HERE
sharp heavy duty scissors (preferably sewing scissors)
chalk
sewing machine and basic sewing supplies
clover clips or small binder clips (pins create permanent holes and may not be able to handle layers of leather)
*NOTE
Almost any leather will work. You want to make sure it's not too flimsy, like suede, and not so thick that your home sewing machine can't sew it. Vinyl or most faux leathers will work as well. A leather needle is absolutely key to helping this project feel like a fast and easy project instead of a frustrating one.
TUTORIAL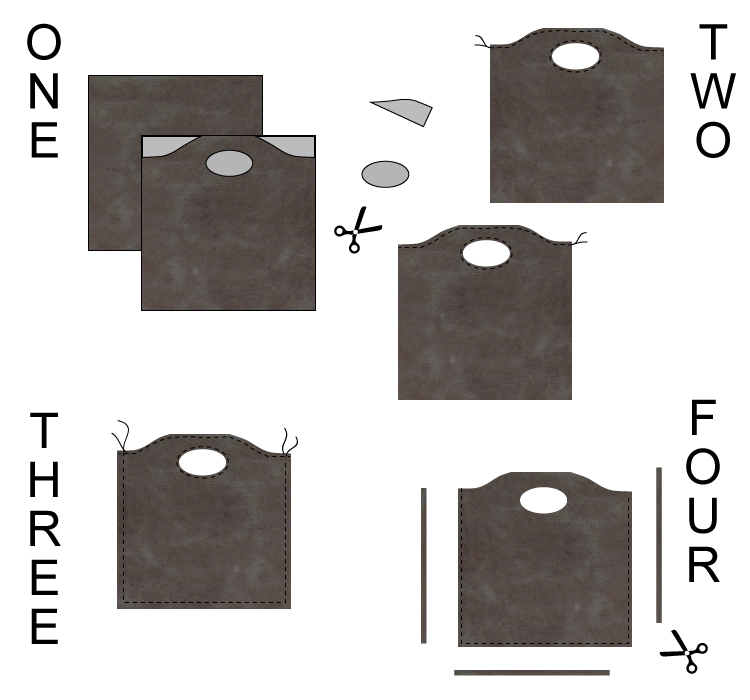 1|| CUT. Cut our your leather pieces to 15″ x 15″ and then, using my free pattern, cut away the corners to make the handles. First, print the pattern up from Google Drive. Print it at "actual size" and then cut the two pattern pieces out. Trace out the patterns with chalk  at the top of each leather piece. Then cut them out with sharp, heavy, duty scissors. For the center oval cut-out, be sure to place it approximately 1.75- 2 inches below the top of the bag, so there is a substantial handle. Note: If you are having trouble accessing the pattern or prefer not to use Google Drive, you may email me for a copy: delia.randall@gmail.com. Please expect email delivery to take up to 10 days. 2|| TOP STITCH. Top stitch along the curved top edge of each bag piece and around the oval shaped handles, close to the edges. It helps to lengthen your stitch to 4.5 or 5 mm. This produces a prettier top stitch and helps the leather move through the machine without getting stuck as easily. This step is optional, but it strengthens the handles and creates a more finished, polished tote. 3|| SEW. Sew both bag pieces together with a 1/2 inch seam allowance and about 3.5 or 4 mm stitch length. (The shorter stitch length will provide more strength to the seam.) Place the bag pieces together with wrong sides facing. Clip them in place with clover clips or small binder clips. This is such a simple project, it can be tempting to skip the clipping step. Keep in mind that leather can shift and stretch while you sew. Clips are a good way to help ensure you sew the bag evenly. Sew all the way around nice and slow, taking care to back stitch at the start and finish several times, to reinforce the seams at the top of the bag. Optional: Sew the corners rounded, instead of square, for an extra polished touch, as I did with this gray tote. 4 || TRIM. Trim the seam allowances down to 1/4 inch. This cleans up any minor shifting that may have occurred during sewing, and gives the bag nice finished looking edges. ALL DONE!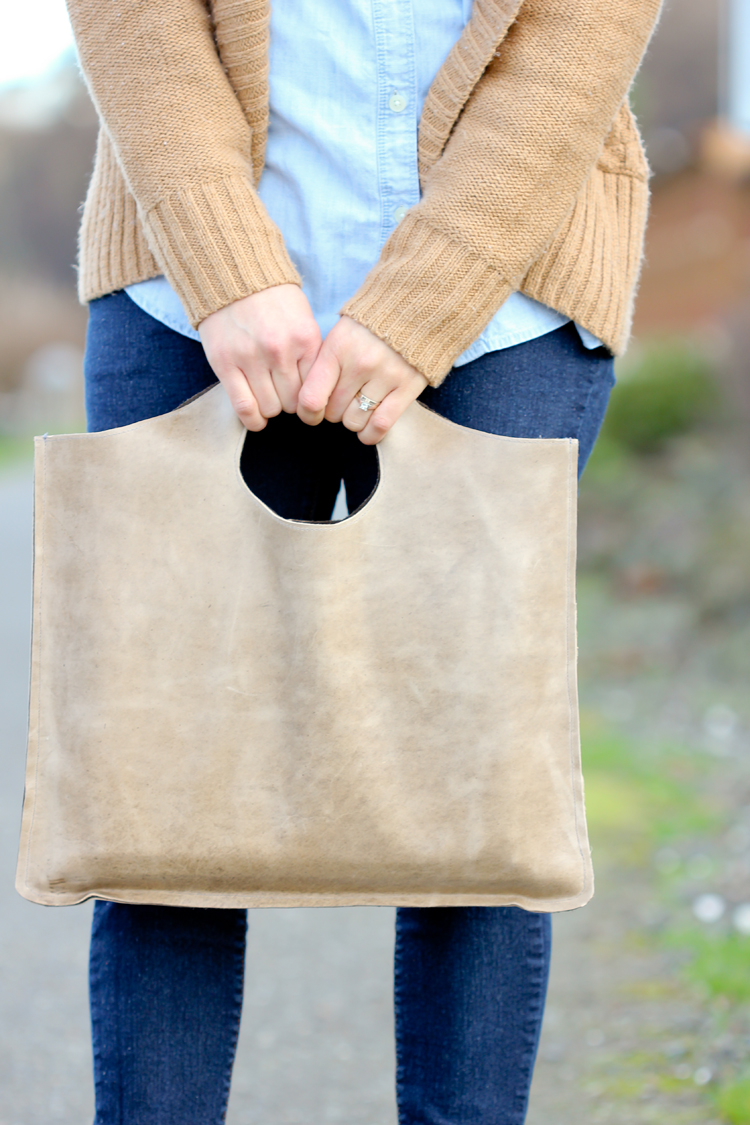 Schlep some books in it, make it your farmer's market tote, or use it for your lap top. It's a great, slim all-purpose tote.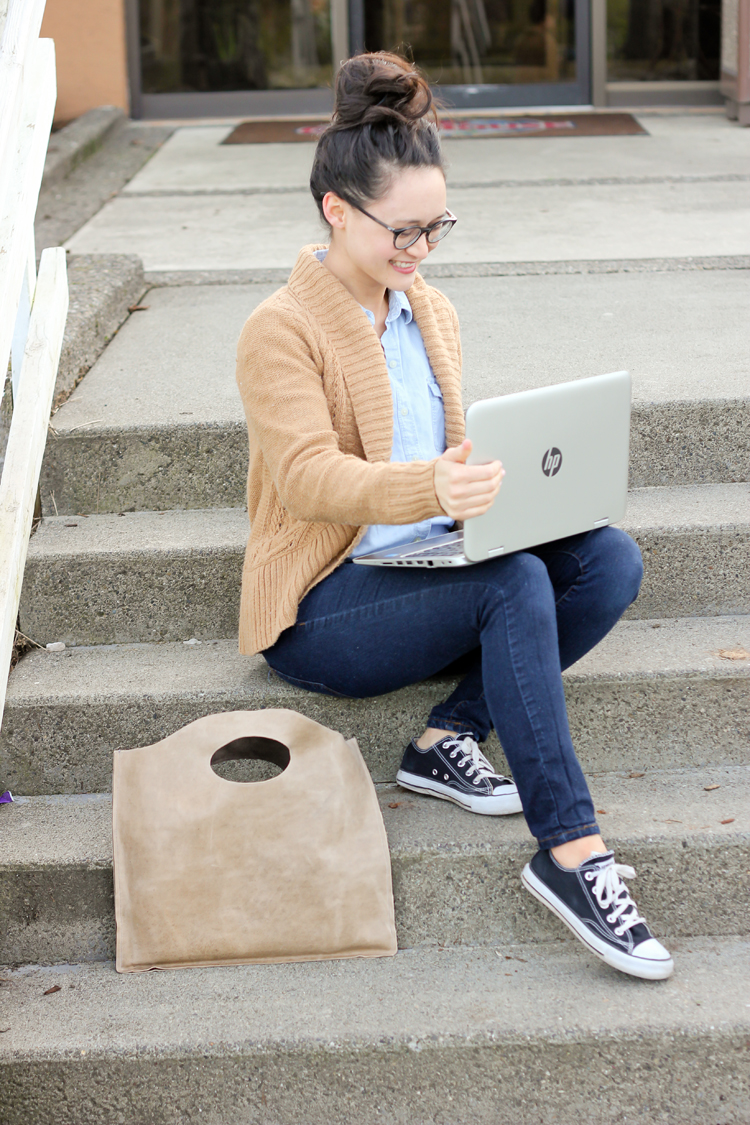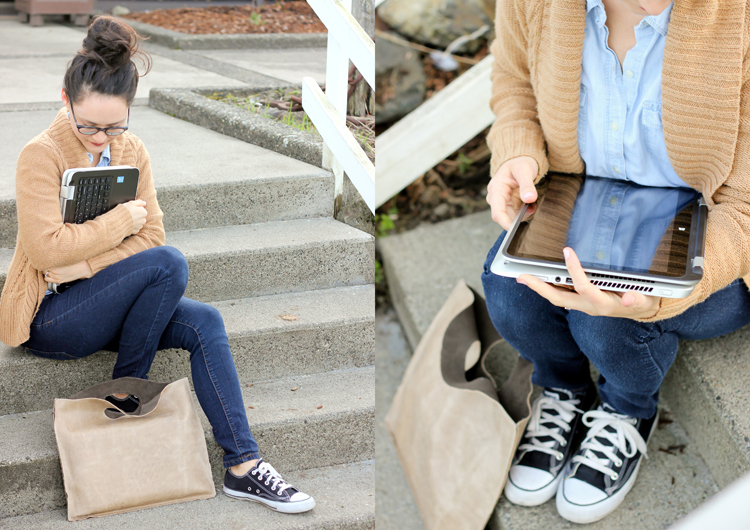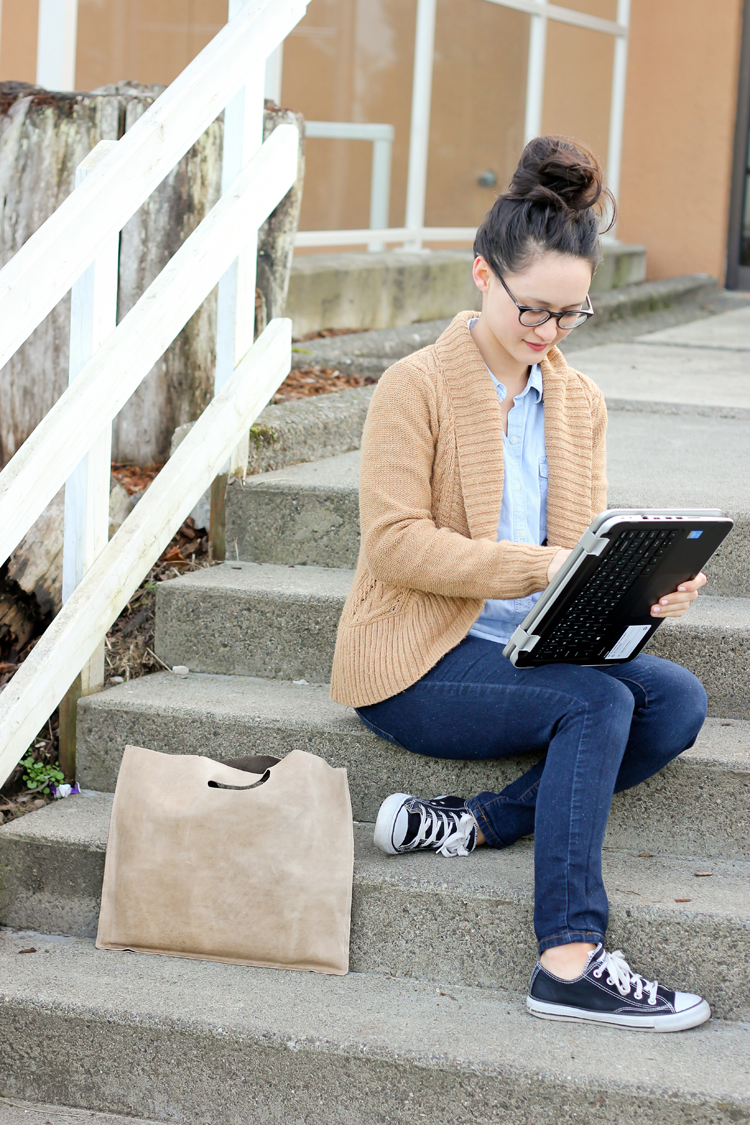 HP is sponsoring Meghan Trainor's "That Bass Tour" which is going on right now through March. If you want to follow along, check out Meghan's tour page for more info.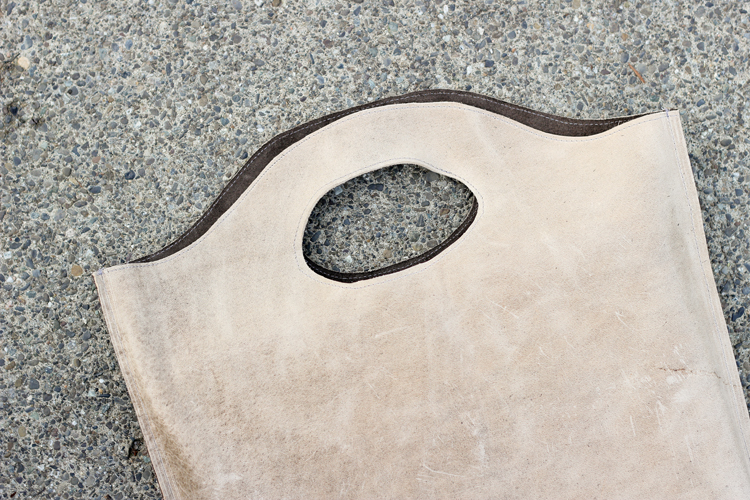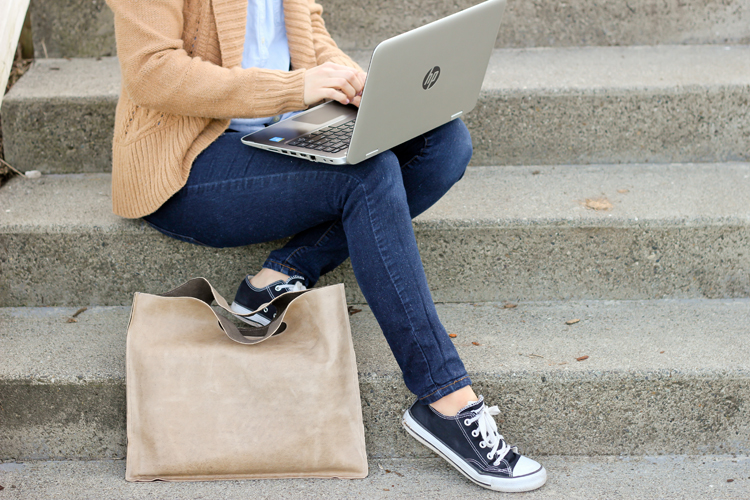 Disclaimer: This post is sponsored by HP. All opinions are genuine and enthusiastically my own. The HP  x360 is all that and a bag of chips and Meghan Trainor is the bomb diggity….What?… The nineties are totes back in style. See what I did there? 😉