My little Natalie has been learning her colors and learning to really into coloring as of late, so I whipped up these coloring dice as a fun way to reinforce what she's learning.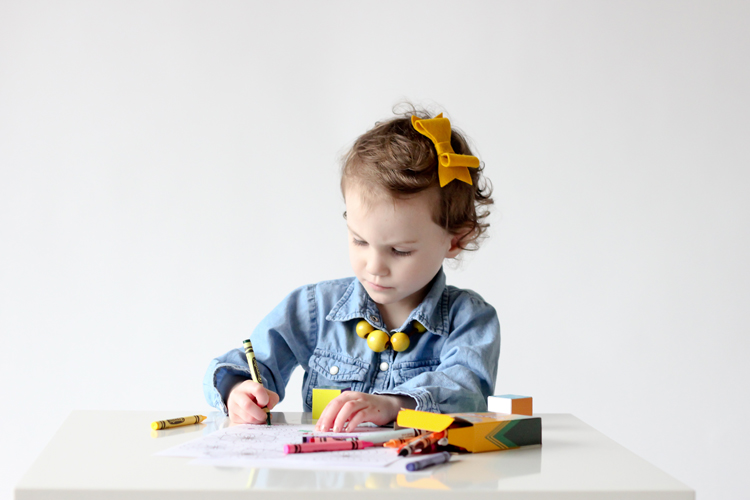 It's such a simple idea, but she loves using them.
It just puts a fun spin on learning colors and almost makes it feel like a game.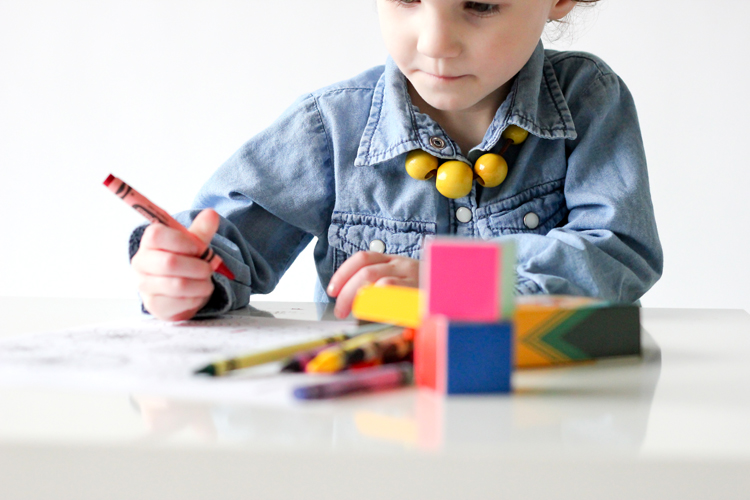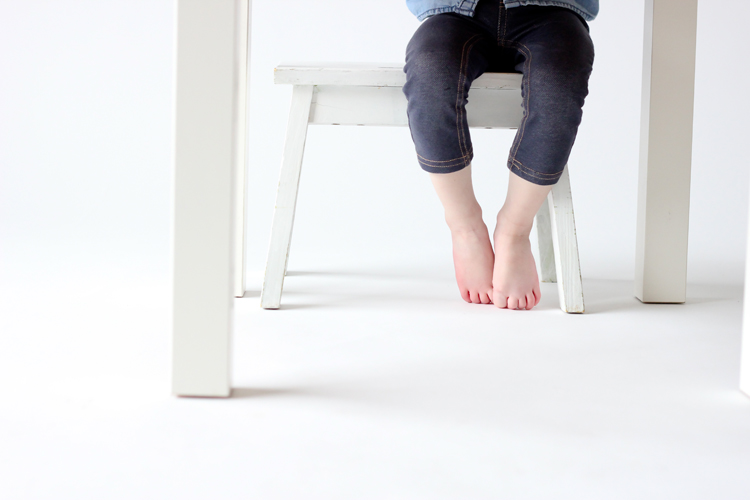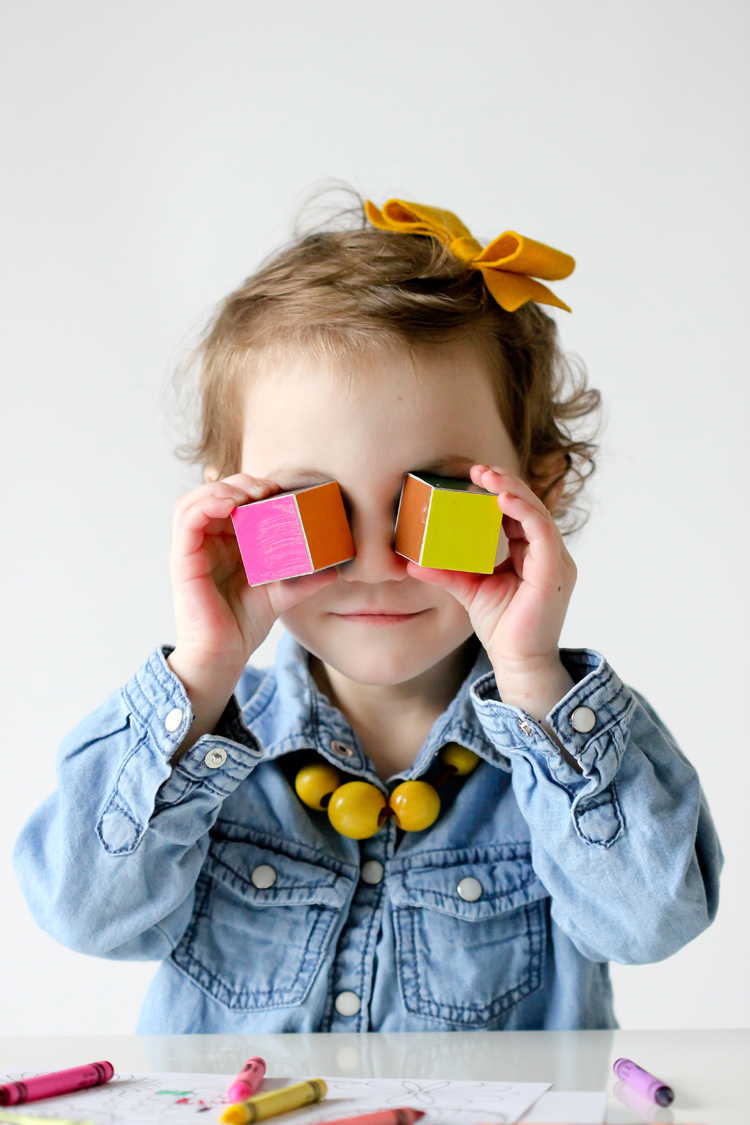 The idea is to roll the dice to help you choose the next color to use. They roll the dice and then find a crayon that matches.
What often happens by the end of a coloring session….really, is she'll find every pink crayon in the box, compare them to the pink square, and then color her picture 90% pink. She is a little pink obsessed at the moment. 😉
To make the dice:
MATERIALS
Two – 1.25″ wood cubes, from Hobby Lobby or a craft store Paper cutter and/or scissors Mod Podge or craft glue Foam brush
My free coloring dice printable
(print on cardstock in color) *This free printable is hosted through Google Drive. If you prefer to have it emailed to you, contact me at delia.ra
[email protected]
. Please allow up to ten days for email delivery.
Free printables are for personal use only. 
 TUTORIAL
– Cut out the squares you prefer to use.   Note: There is a set with blank color tiles and a set with color names printed on the color tiles. In each set, there are 12 tiles, enough for a pair of dice.    – Mod Podge or glue the squares to the wooden blocks. Optional: Brush on a coat of clear mod podge on all block surfaces to protect the paper and seal them in place a little bit better. Just as a warning though, the mod podge will make the dice feel slightly tacky/sticky when dry.   Let them dry and enjoy!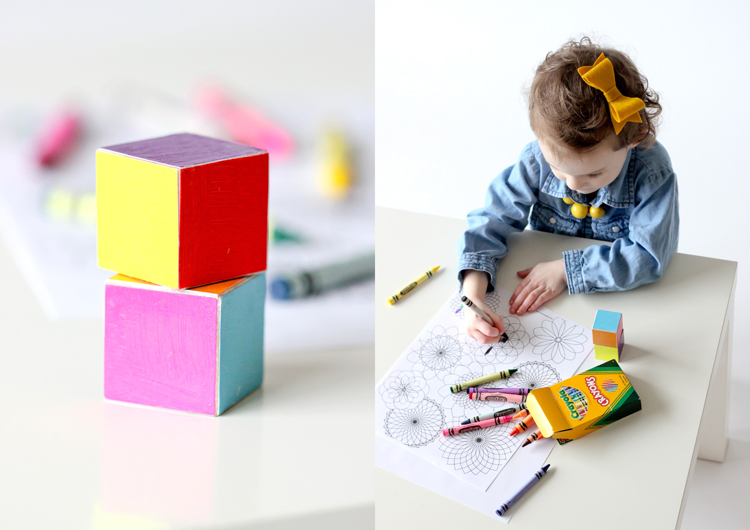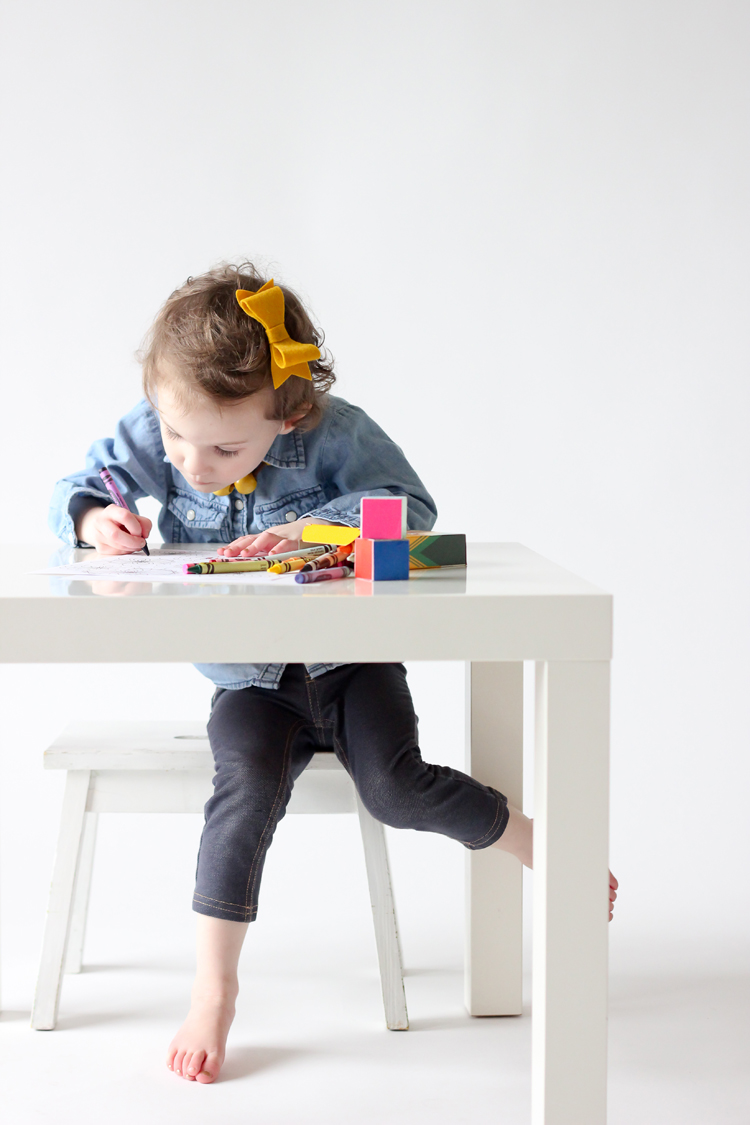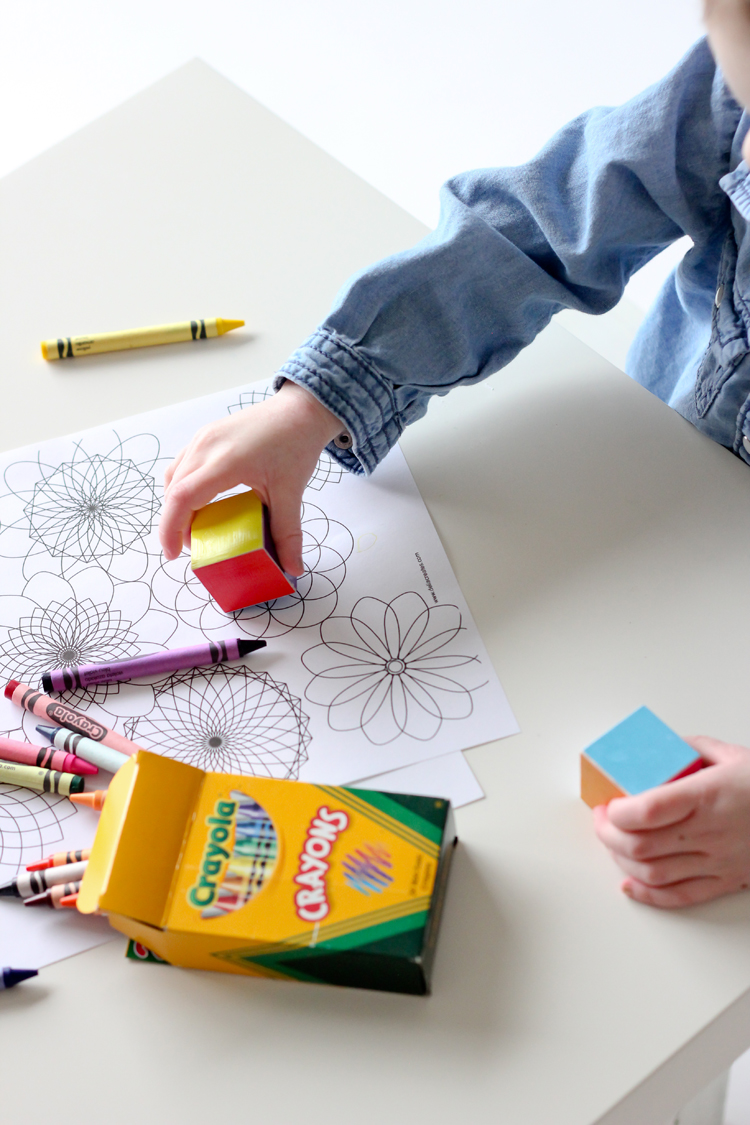 I chose to use the blank color tiles this time, but the labeled tiles are great for budding readers. You can encourage them to read both the words on the dice and the crayon wrapper to see if they match.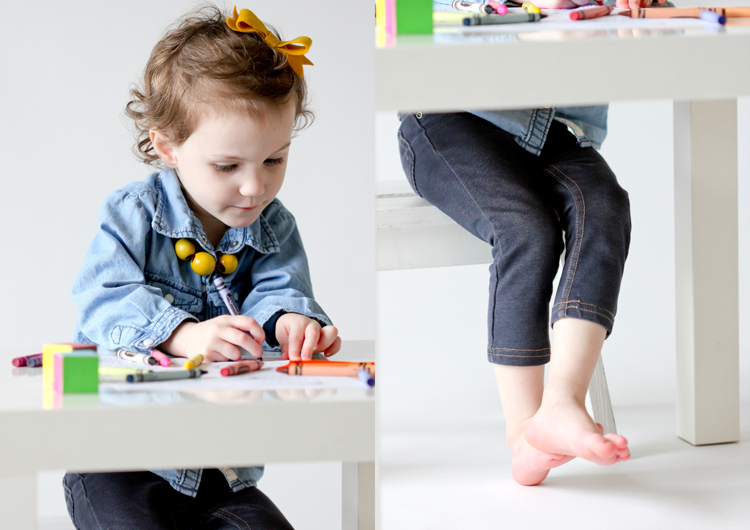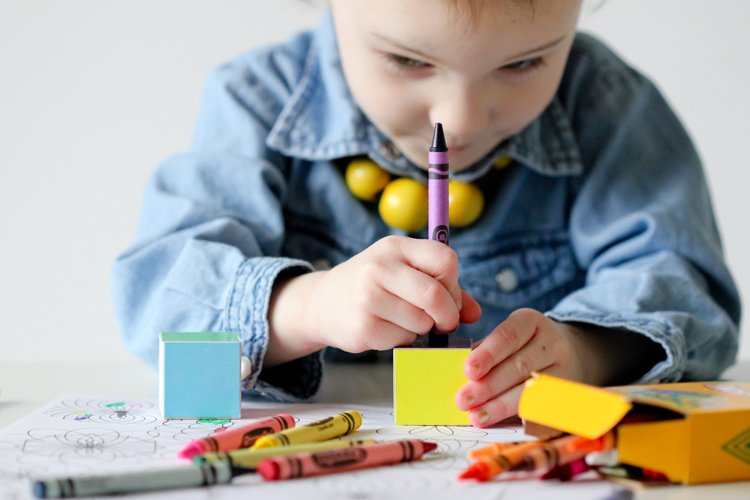 Sources: DIY Yellow toddler necklace || Yellow felt bow made using O+S's free bow pattern ||Denim shirt is from Carters (she wears it all the time, we love it!) || Jeggings from Walmart || Free printable coloring sheets