With summer just around the corner and school being |this| close to getting out. I thought it would be fun to make huge coloring sheets for the kids! (and for me too!)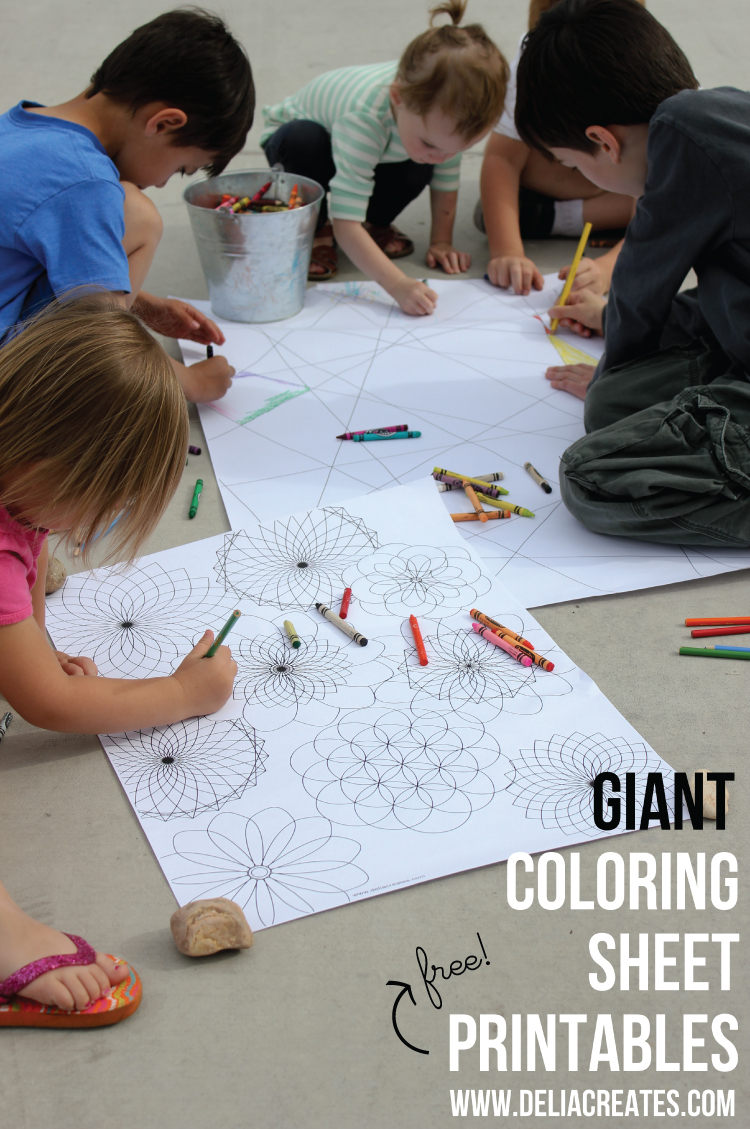 They are great for taking over the breakfast table so you color it in spurts all day long.
Or hang it on the wall and color it all summer as a family.
They are perfect for coloring outside with friends as well.
Yep, very community coloring friendly. 🙂
You can print them as large or as small as you like.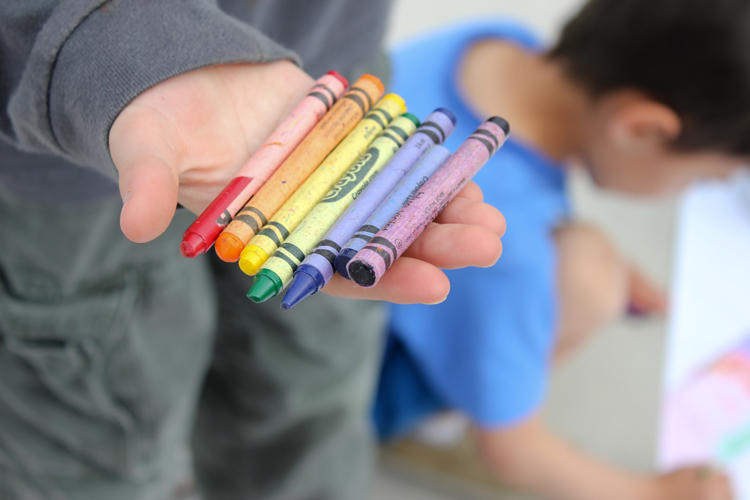 I created three versatile designs in three different sizes each.
There are two engineer print sizes, 24×36 inches and 18×24 inches. They also come in U.S. standard printer paper size (8.5×11 inches).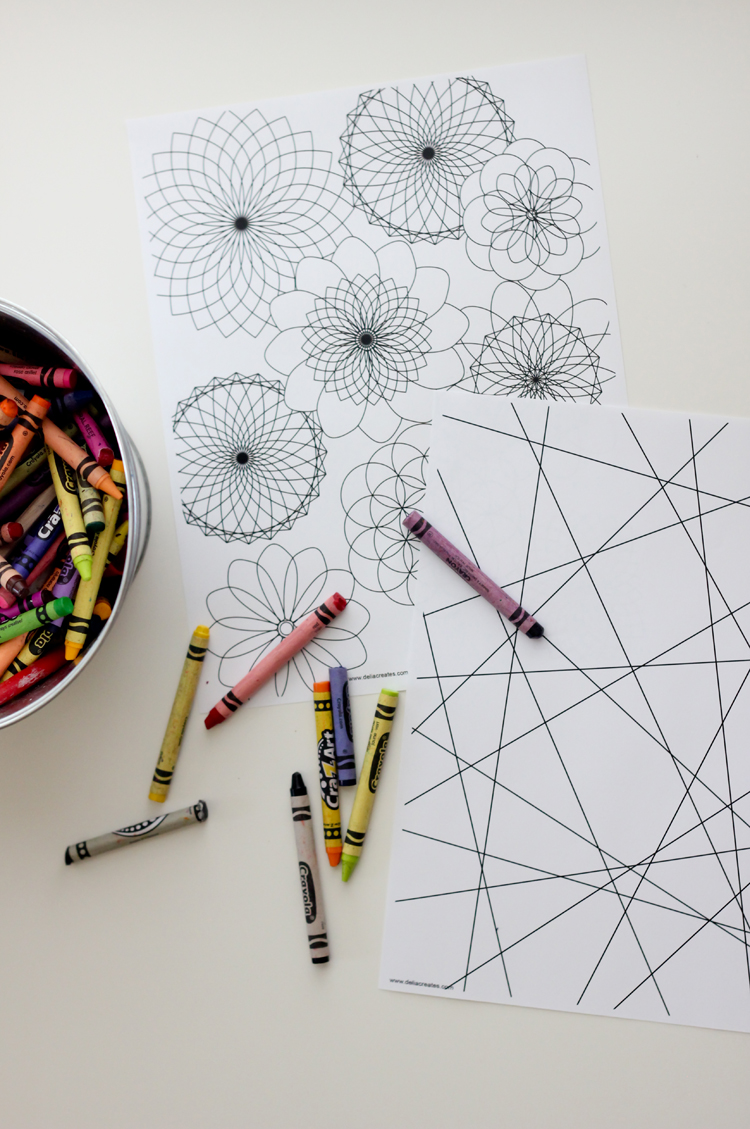 If you are unfamiliar with engineer prints, you can read more about them HERE at the Staples website, where I printed mine up. They are inexpensive black and white paper prints at just $1.79 for the smallest size and $3 for the 3 foot size.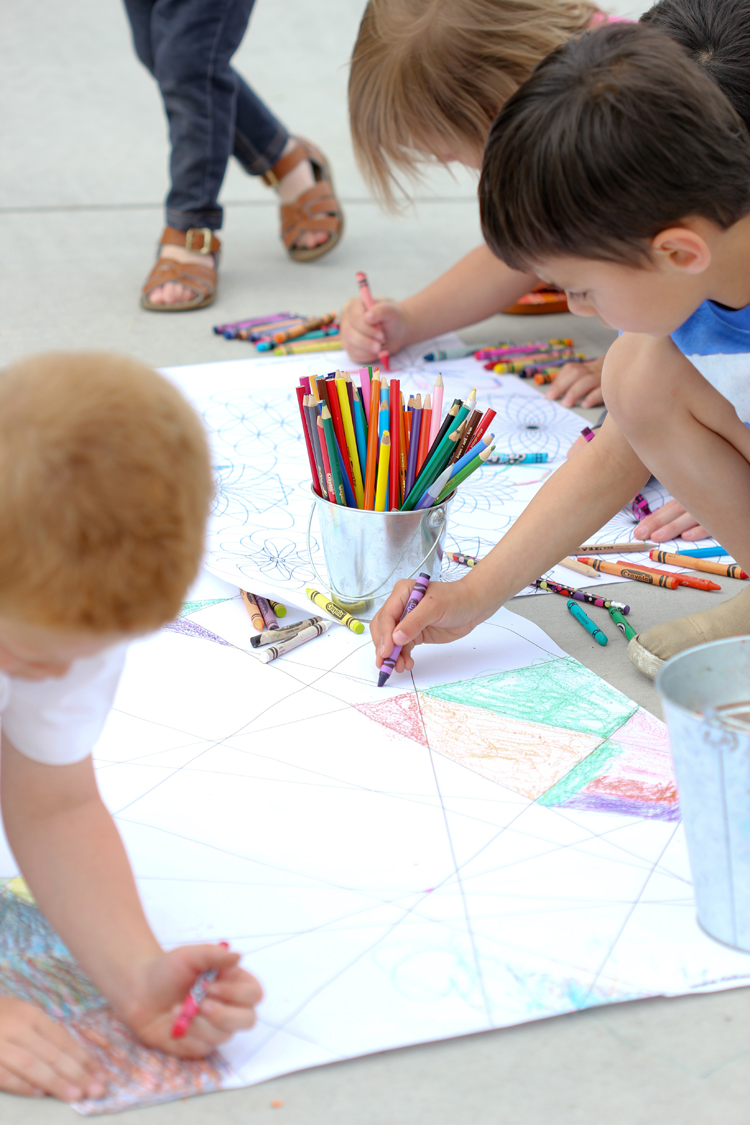 The flower coloring sheet is kind of an abstract mandala art I toyed around with in Illustrator.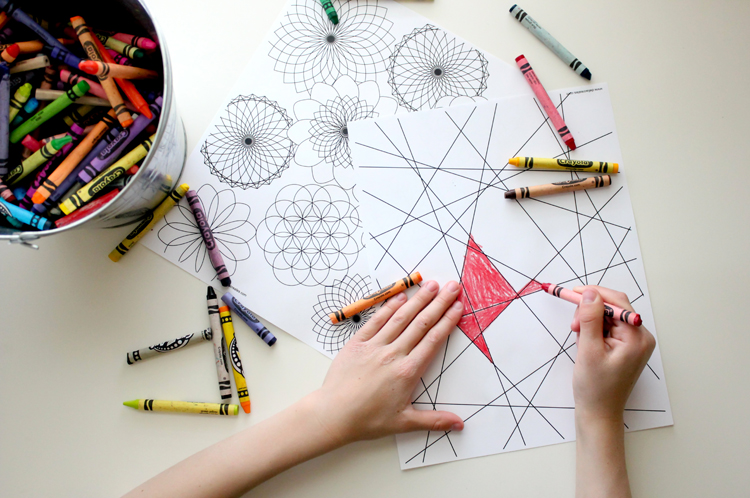 The streets are bare bones, basic, so that your little ones can customize it to their hearts delight. Hot wheel cars do fit the 18×24 in. size paper but just barely (as shown). The ideal size, if your kids want to drive their cars on it, is the largest 24×36 inch size print.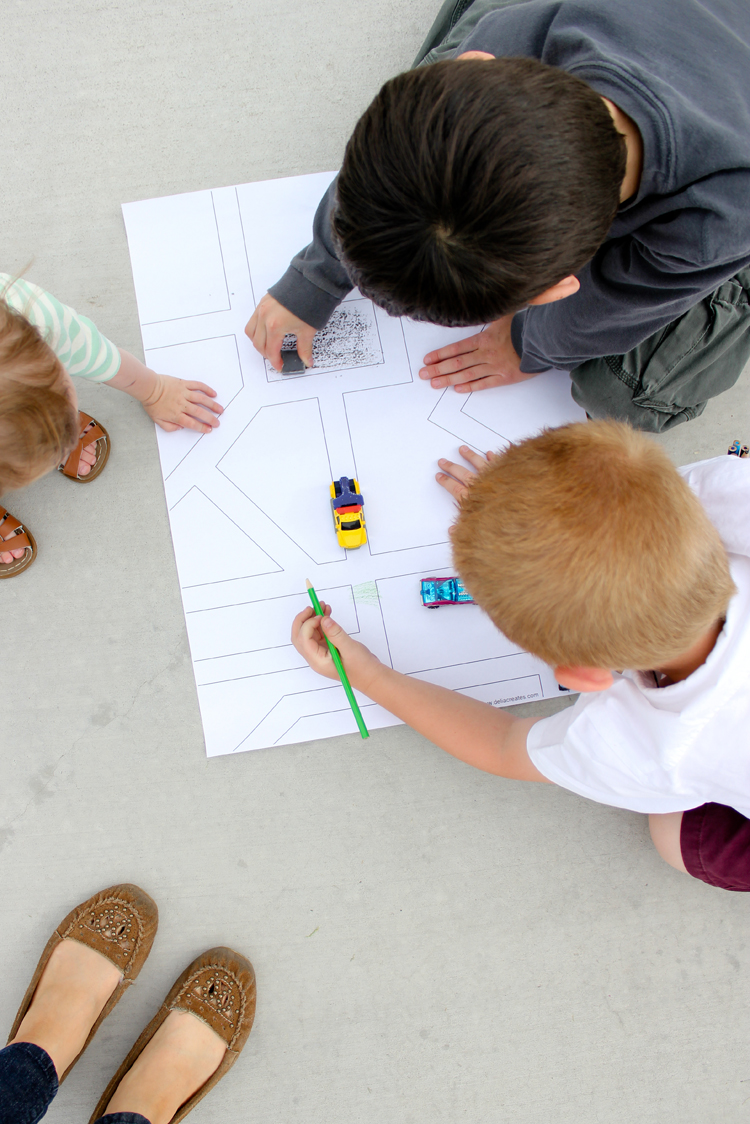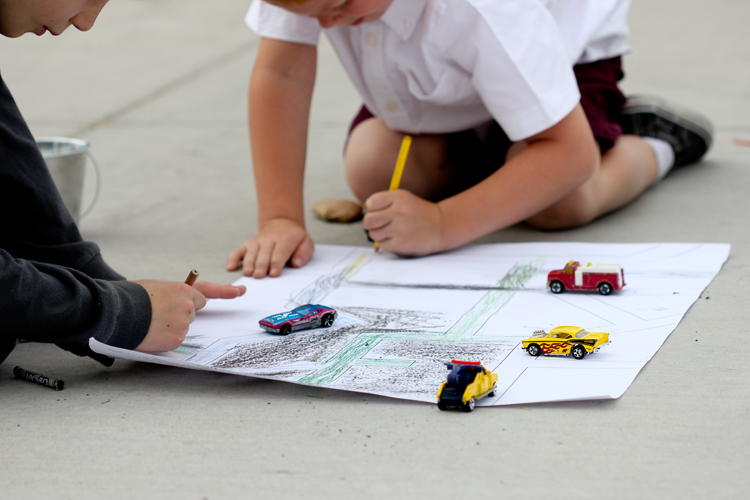 The geometric lines are my favorite. It reminds me of art I used to create on long car rides when I was a kid. I would draw lines like these on blank paper, and then color in the empty spaces to create a new design.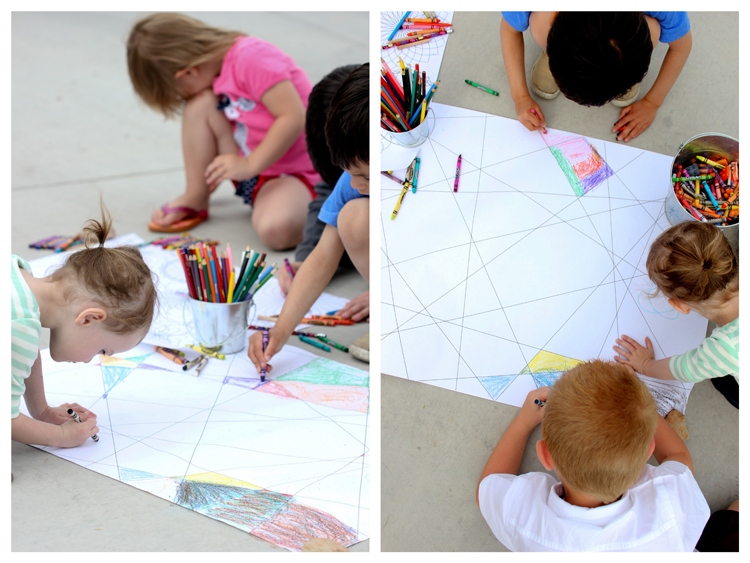 See what new shapes you can create by selectively coloring in spaces. Or let your kids go wild and make it a bright cheerful rainbow of abstract art.
I made these for my kids, but I also designed them to be any age friendly. So if you are young or young at heart,  feel free to print one up and get coloring!
CLICK ON THE LINKS BELOW TO GET YOUR FREE PRINTABLES:
Mandala Flowers:
24×36
18×24
8.5×11
Streets:
24×36
18×24
8.5×11
Geometric Lines:
24×36
18×24
8.5×11
TERMS OF USE: Each printable is for PERSONAL USE ONLY. Please do not copy, redistribute, or claim these designs as your own. You are not permitted to use any download links on your own site or social media pages. If you feature or mention these printables please link to this post. Thank you! 🙂
TROUBLE SHOOTING: Free printables are made available through Google Drive. You should not need to sign in, but if you cannot access the files through the above links, make sure you are logged into your Google account and try again. Some private servers may not allow you to access it. Try it from another computer that uses a different server (school and church servers most often block downloads).  If you still have trouble accessing the files, email me at [email protected] indicating which coloring sheets and sizes you would like. Please note that email delivery of printables may take up to one week.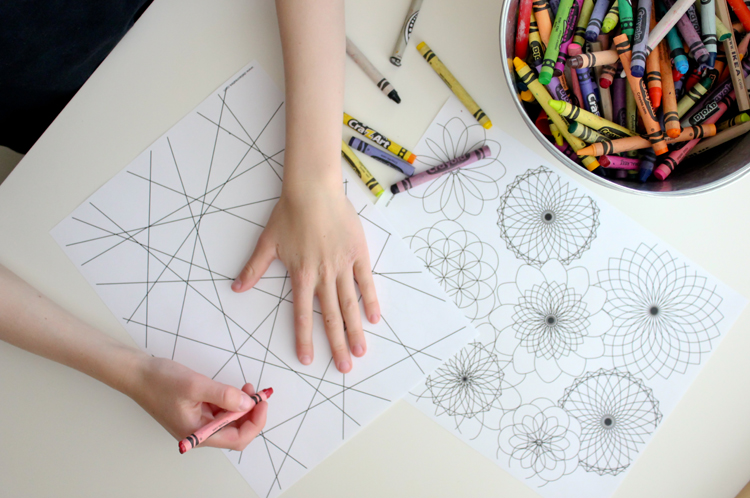 ENJOY! 🙂