I swear. Men are so hard to shop/make things for. Can I get an amen?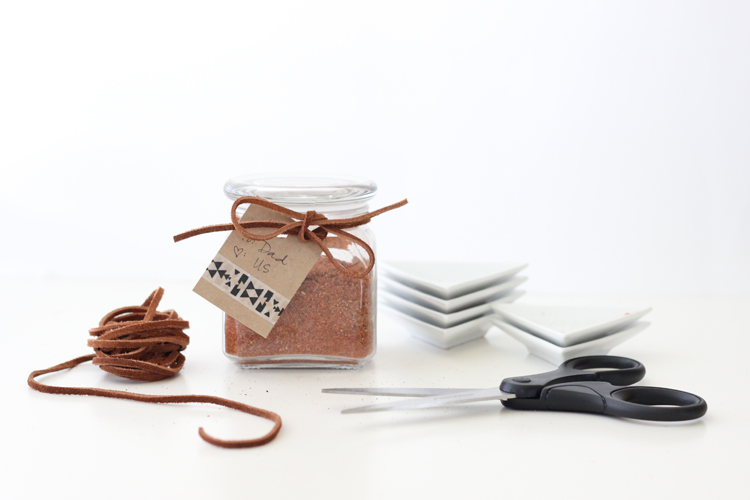 I usually get the dads in our life a gift card (except for last year), because those are a sure bet, but I'm always looking for a way to add a personal touch as well.
And what's more personal than something handmade?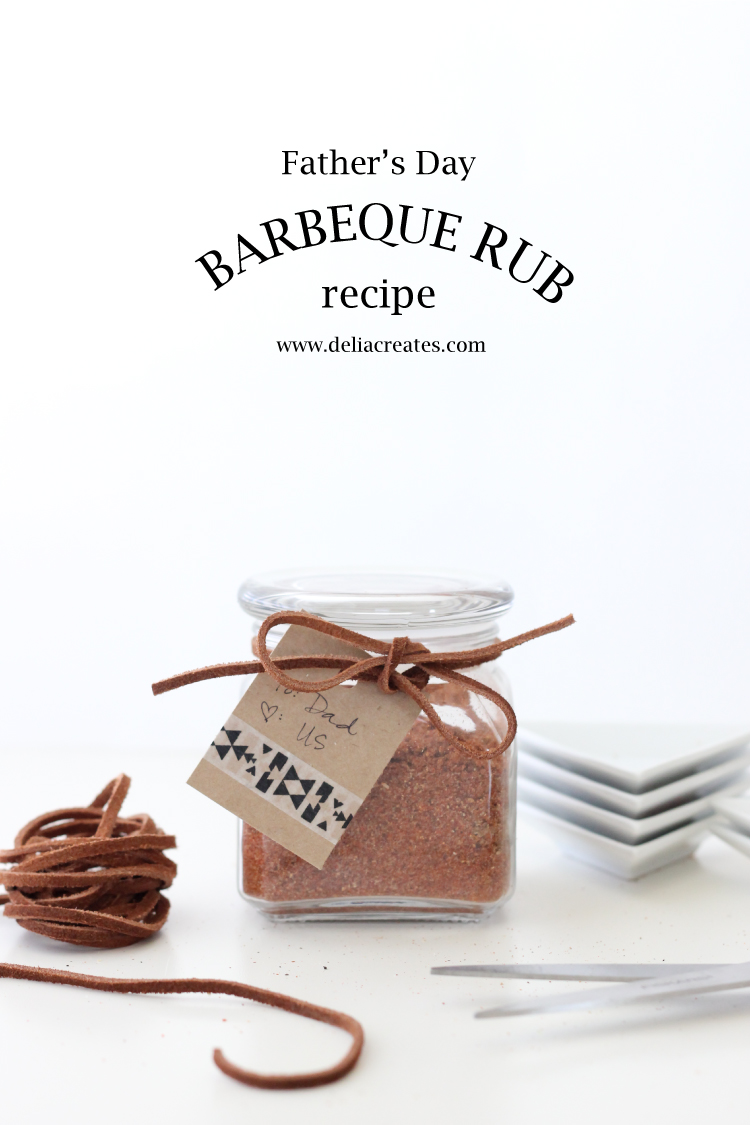 This project/recipe is super simple and your kids can totally help with it.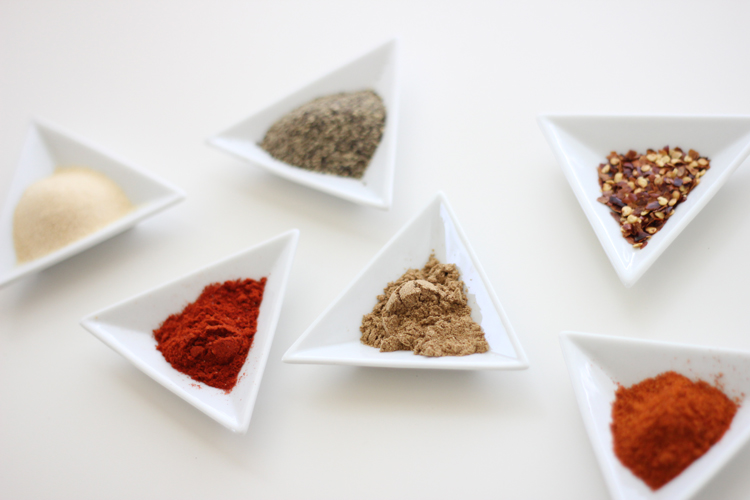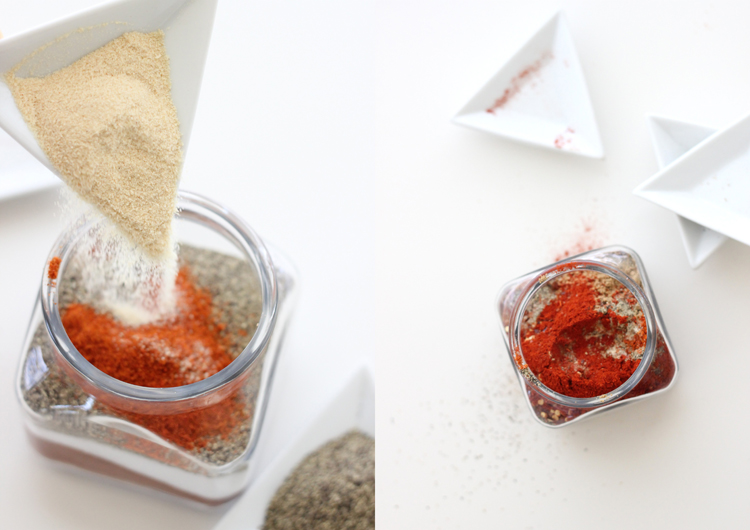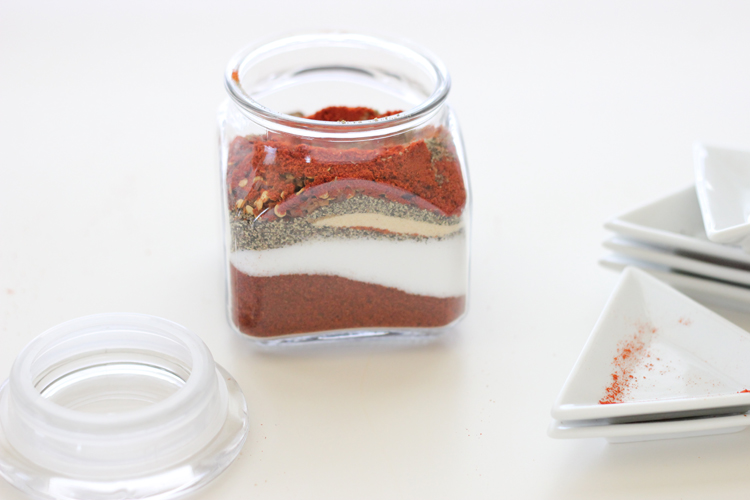 Just combine spices together into an airtight jar and you're gold!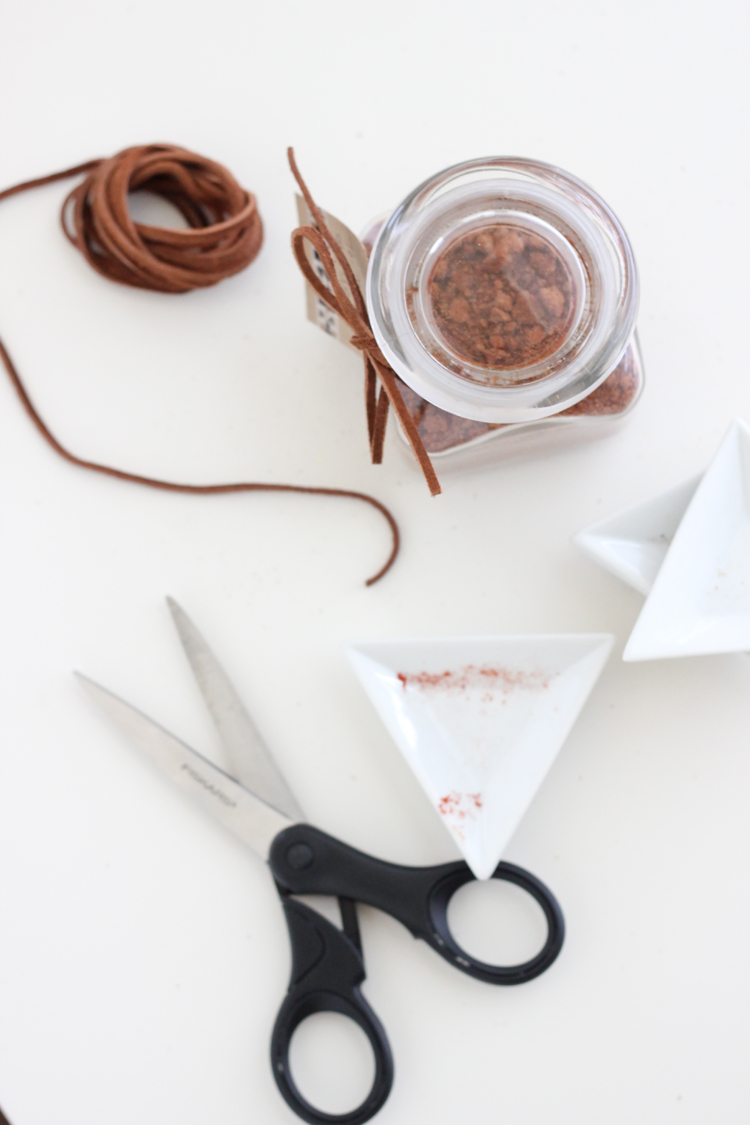 Use your favorite grill rub recipe or you can use mine.
I promise it's not as spicy as it looks. The sugar helps to balance out a lot of the heat. It is quite hot before grilling, but after cooking all that's left is a little kick. 🙂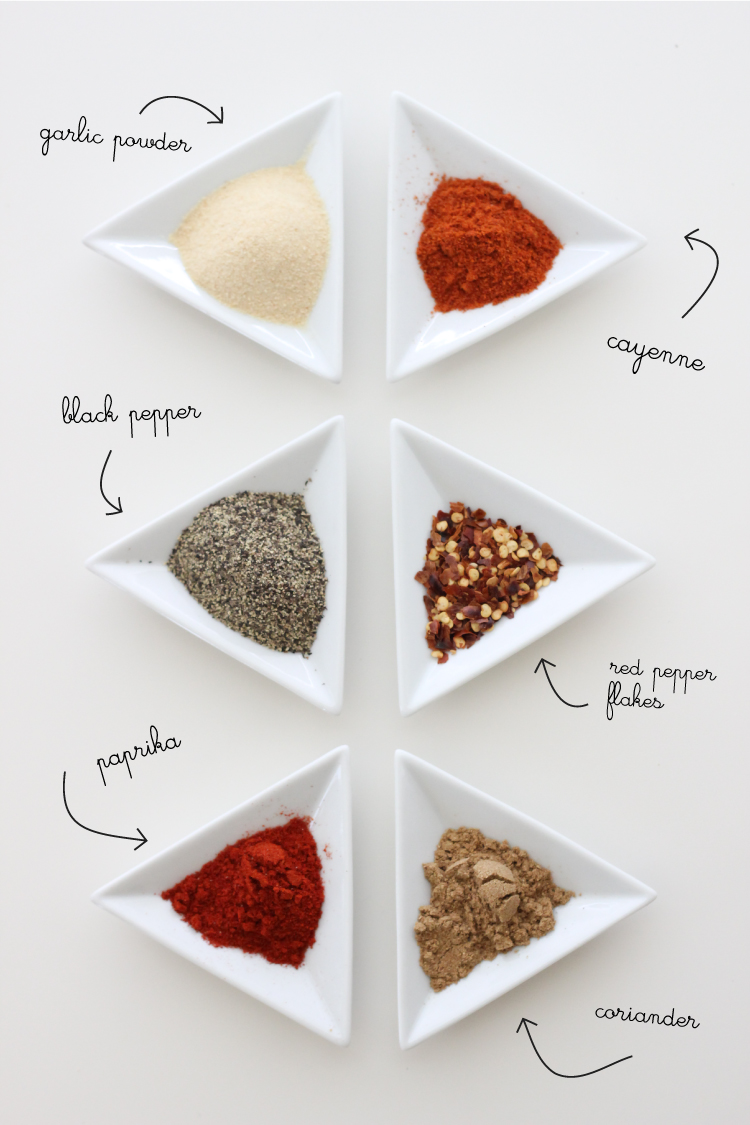 Father's Day Barbeque Rub Recipe
Makes one heaping cup
1/4 cup brown sugar 1/3 cup chili powder 1/4 cup salt 2 TBSP black pepper 2 tsp. garlic powder 1 1/2 tsp. cayenne pepper 1 tsp. red pepper flakes 1 tsp. coriander 1 tsp. paprika (smoked paprika is preferred but optional)  
Mix all together. Break up brown sugar clumps with a fork as needed.
Store in an airtight container for up to a month.
Goes well with beef, chicken, and pork. Also works well on grilled vegetables.  Just be sure to not use this rub in addition to salt, as it's salt content is already sufficient.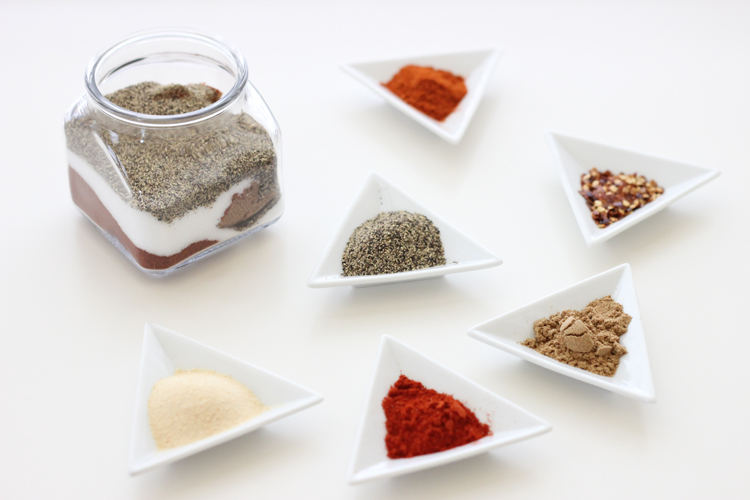 The brown sugar clumps can sometimes be stubborn. Do the best you can to break them up with a fork.
Also, of course feel free to adjust the recipe to your liking! If it's too spicy for your taste( just remember after cooking it's not really hot), add less cayenne and more paprika or coriander. Or maybe add some thyme? Just remember that when it comes to herbs, a little can go a long way.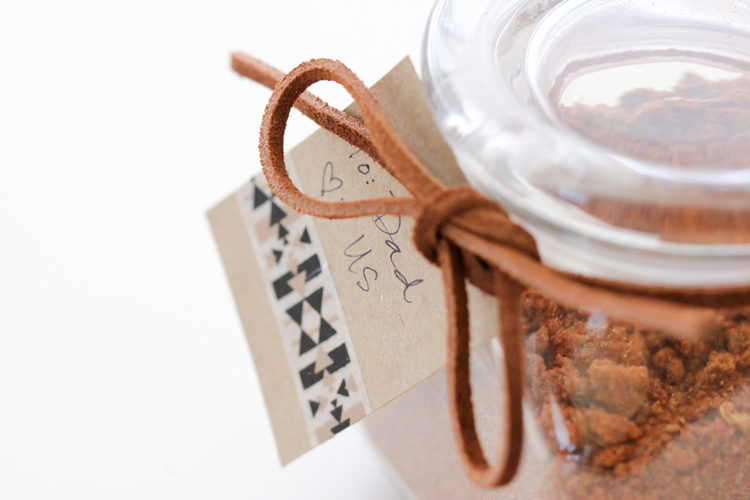 I tied my jar up simply with some leather cording (from Jo-Ann) and a handmade tag made out of card stock and washi tape.
Easy peasy. No fuss. Just like Dad. 🙂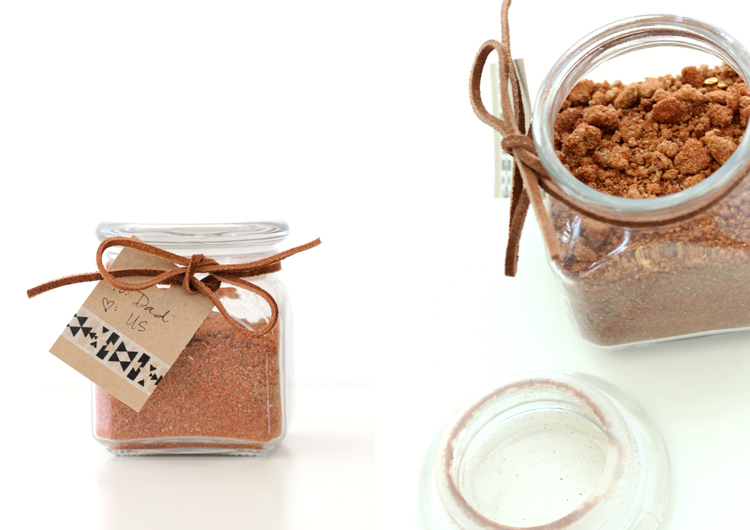 I think a jar of this rub would pair great with some new grilling tools, a gift card to Home Depot, or maybe even some nice expensive steaks! I think that would be a gift that we could ALL appreciate don't you? (shoulder nudge) 😉
Want some more handmade Father's Day ideas? I have some HERE, HERE, HERE and one more coming tomorrow!