It's the iconic, cheesy Father's Day gift….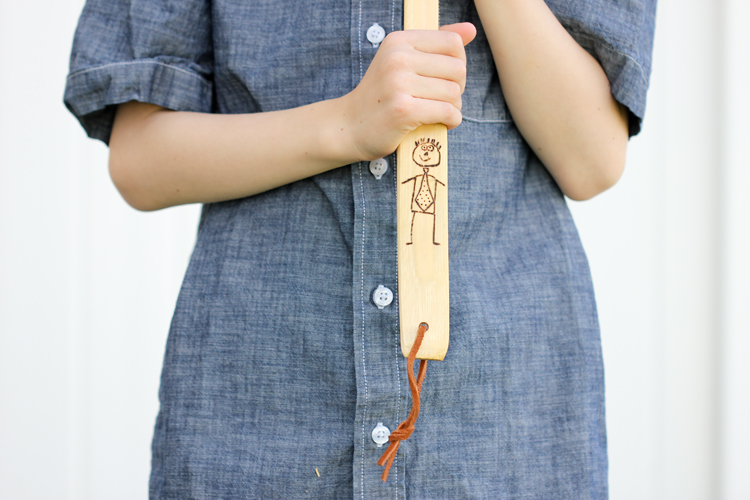 …the back scratcher is. But I just couldn't help myself.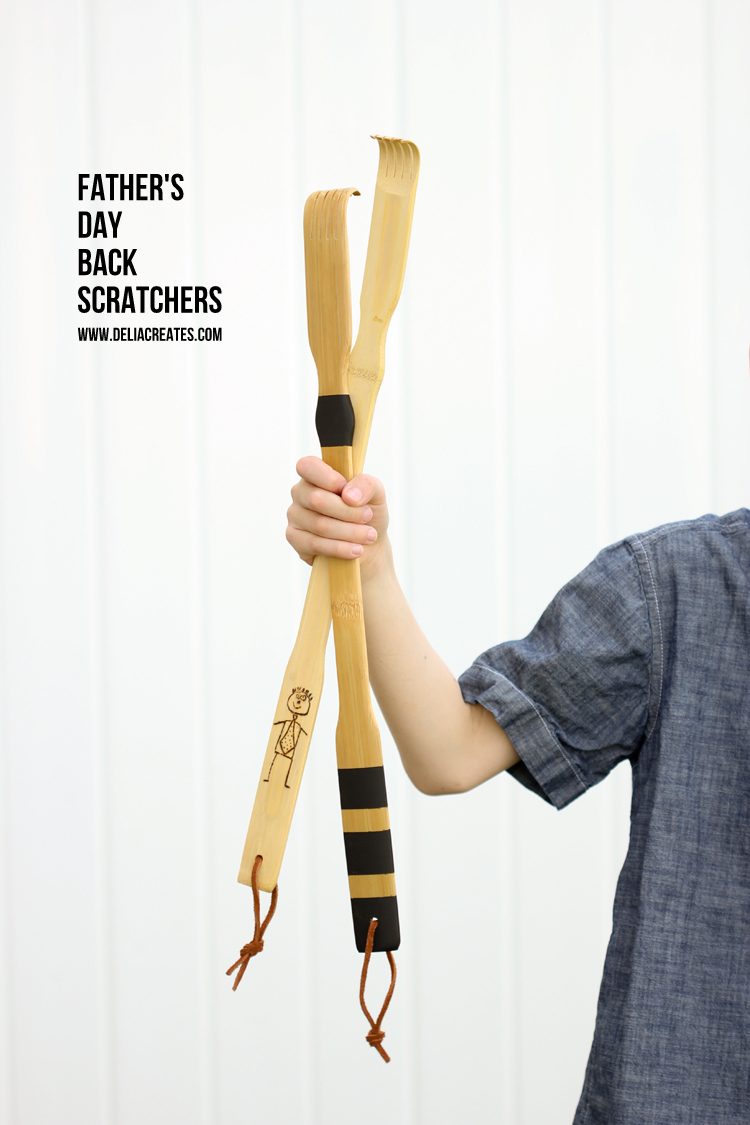 I found these at the Dollar Tree for a $1 of course, and thought it would be a great kid project.
The concept is the same as the Kid Art Wooden Spoons project I shared last year.
Have your kids write a message, draw a design, or draw a picture of him, right on the wooden back scratcher, with pencil.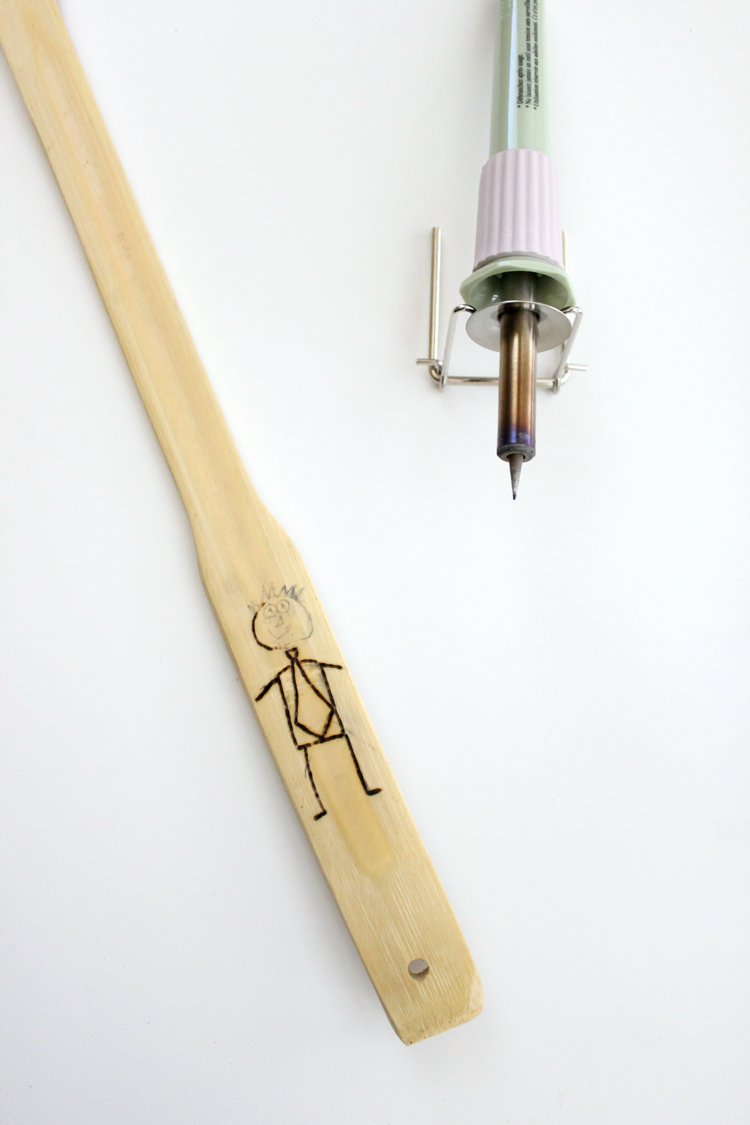 Take your wood burning tool (I got mine at Michaels for $15 with coupon) and burn what they drew into the wooden back scratcher.
Simple right?
There are just a couple of things to keep in mind before you begin:
– The back scratchers from the Dollar Tree are bamboo with some kind of clear coating on it. Go VERY slow with your burn tool and press hard. The coating and bamboo wood are both somewhat resistant to the burn tool. You may also want to open a window while you work since you are burning the coating.
– You may want to sand the back scratcher a little bit before hand. I found larger splintery areas near the hand of the scratcher where the wood curves.
Or you can use some tape and paint to create designs, if that's more your thing. 🙂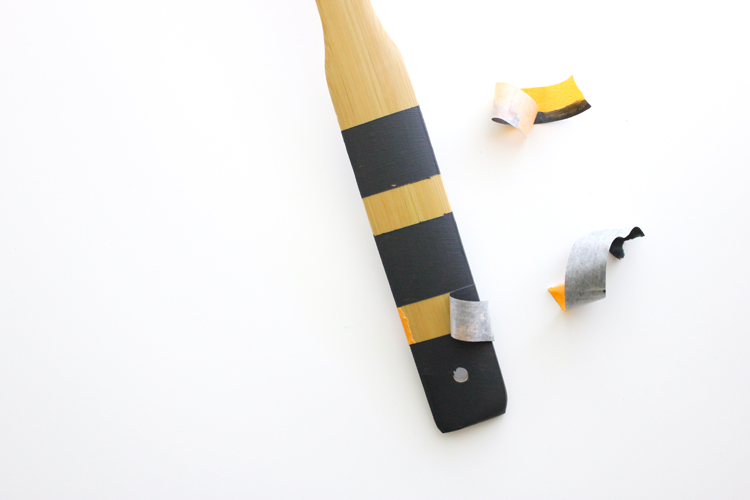 I tied some leather cording (from Jo-Ann) onto the handles to make it look a little more polished. (Mine came with the holes already drilled.)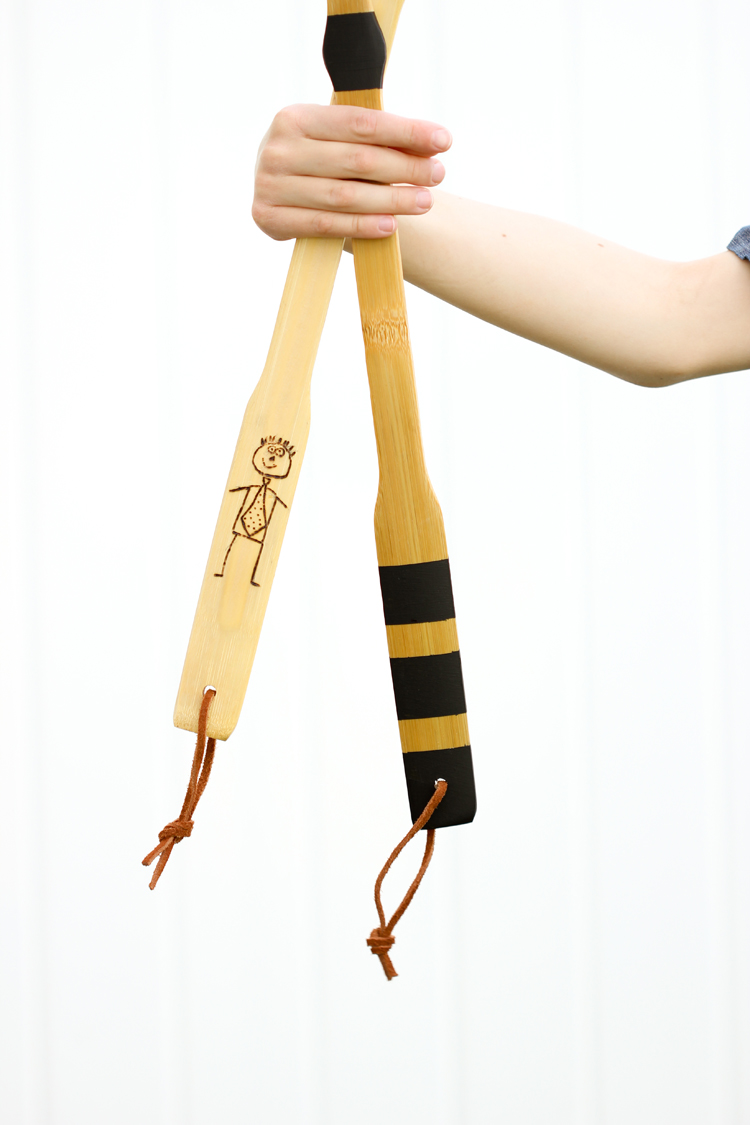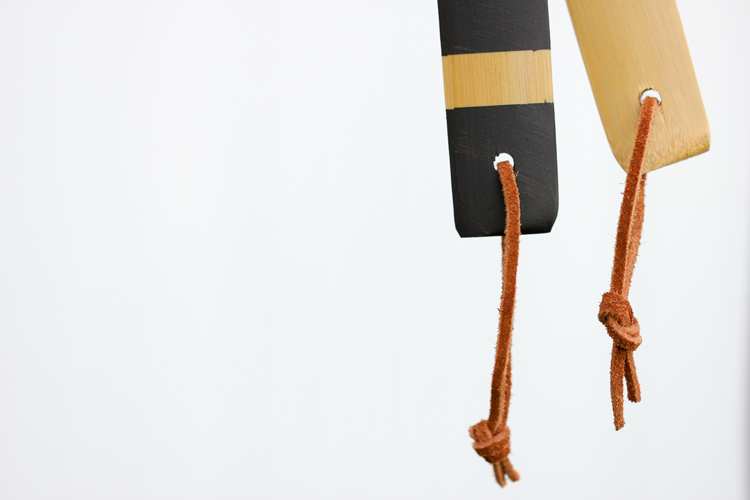 It's kind of a silly gift, but totally fun to make and give. 😉
Want more handmade Father's Day ideas? Check out some HERE, HERE, HERE and THIS one from yesterday.
Or… would you like some more wood etching project ideas? Go HERE and HERE.