Things have been heating up for summer this week, so I figured a nice refreshing drink was in order. 😉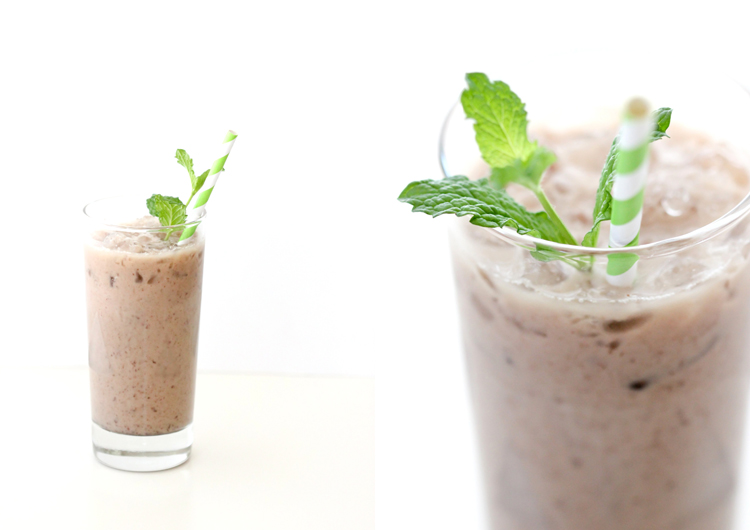 It's much like this and this recipe, but it's vegan, dairy free, and allergy friendly like this recipe.
It's made from scratch but super easy. With only four ingredients it's delicious simplicity in a cup.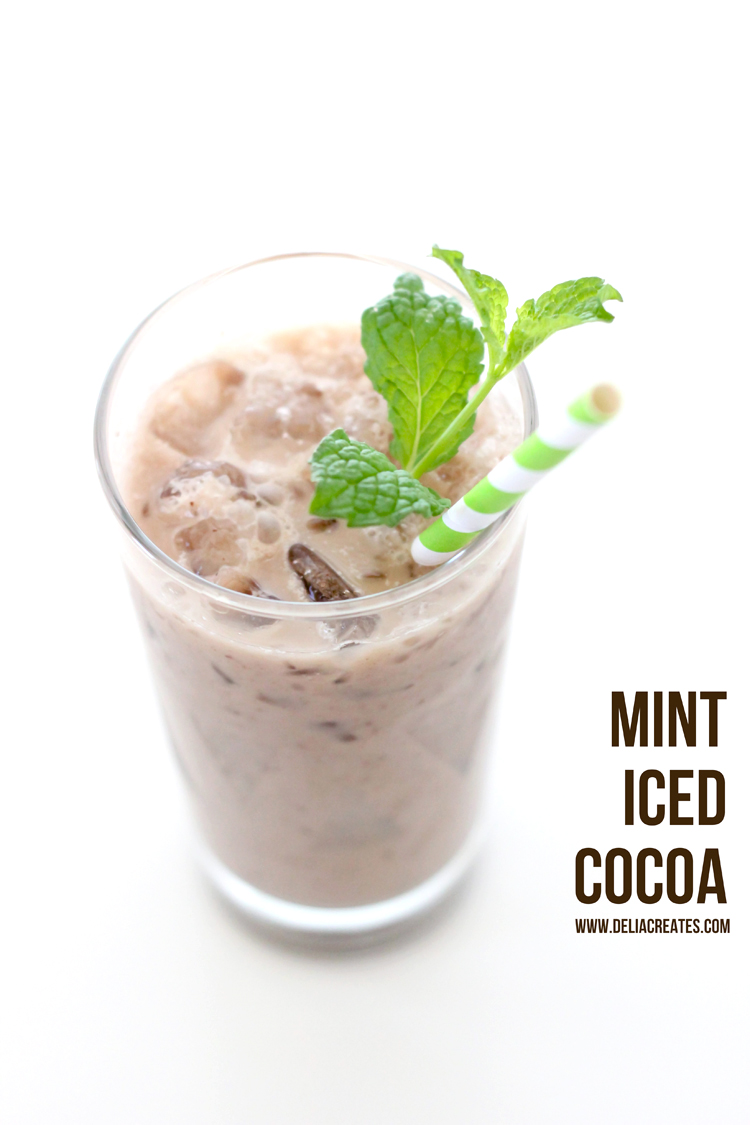 Because of the added mint flavor it doesn't need as much sugar to taste awesome. So it's a makes you feel good kind of treat too.
If it were up to me I probably wouldn't even add sugar at all, but I knew the kids would riot. 😉
MINT ICED COCOA
Makes four 1 cup servings.
Mix:
1/3 c. chocolate chips (we use vegan Enjoy Life brand)
2 TBSP sugar (or other sweetener of choice)
1 cup non-dairy milk (we use coconut Silk brand)
1/4 tsp. of peppermint extract (or up to 1/2 tsp. depending on taste preferences)
Heat on medium in a medium saucepan and stir until melted. Blend in a blender, with immersion blender, or by vigorously whisking until smooth.
Chill. 
Add:
Whisk in 3 more cups of dairy free milk.
Serve.
Of course, if you don't have food allergies you can always use cow's milk and regular chocolate chips. It's all good.
Literally. 😉
Enjoy!