One of my favorite ways to beat the winter blues, is to snuggle up and crochet with a good movie.
And one of my favorite things to crochet is scarves. It only felt natural to whip up some free patterns and make it a series!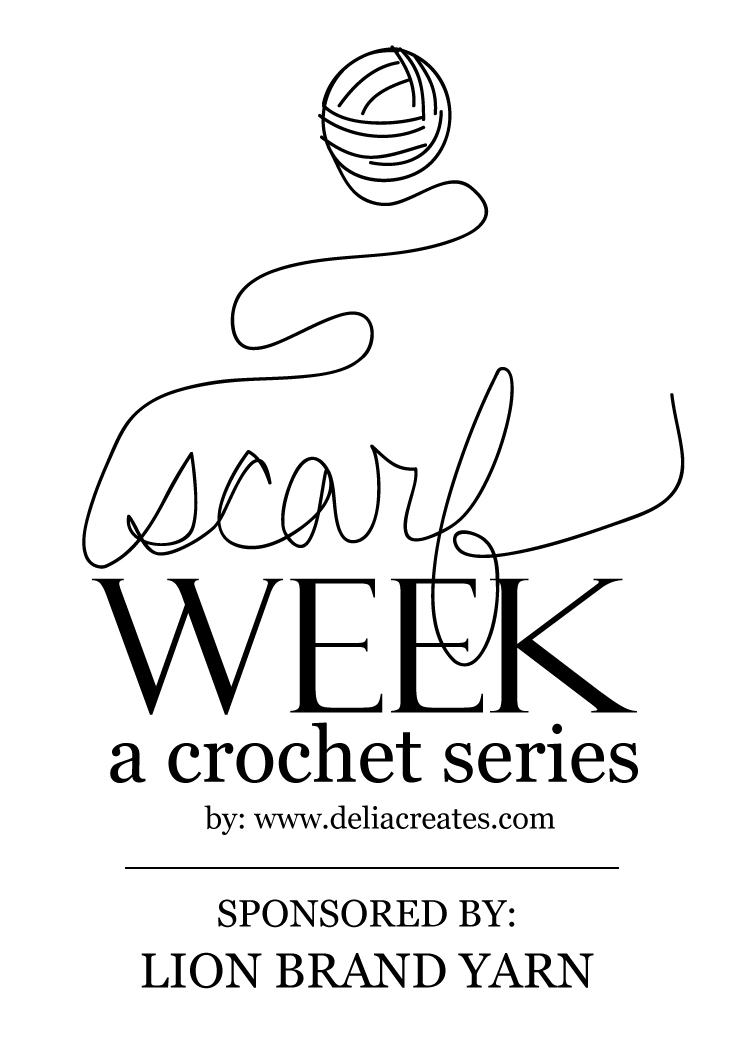 All this week (and some of next week), I'm sharing a new scarf and a free crochet pattern almost everyday, so you can get your crochet on too. Some of the scarves will feature some pretty unique and beautiful yarns courtesy of Lion Brand Yarn.
Hint: One of them involves gold leaf. Freaking amazing right?
I can't wait to share them with you! See you tomorrow!