You know that nursery rhyme?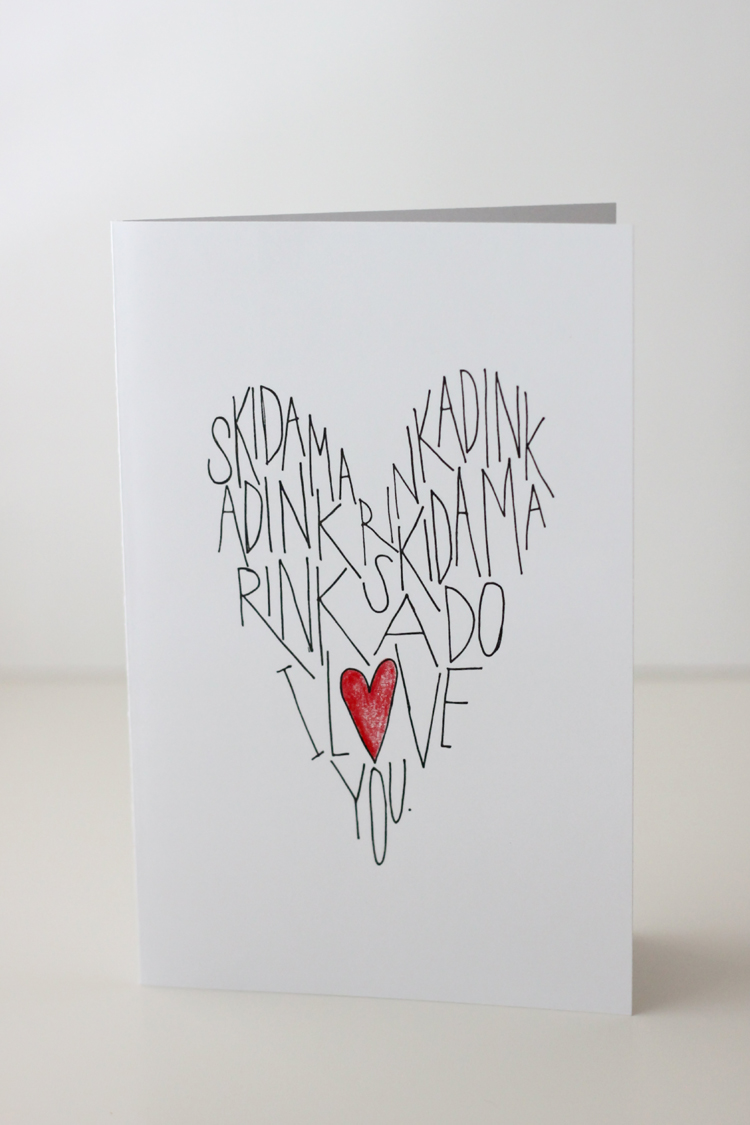 Skiddamarink a-dink a-dink. Skiddamarink a-do. I love you.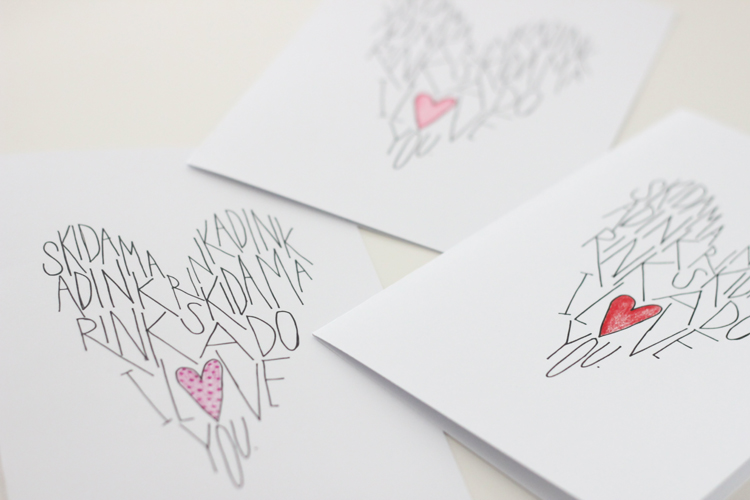 It's one of the go to nursery songs I sang to my babies, so it's kind of close to my heart. "I love you in the morning, and in the afternoon…" 🙂
Since, it's love day this week, I decided to make a little doodle out of this beloved song/rhyme and turn it into a printable for you!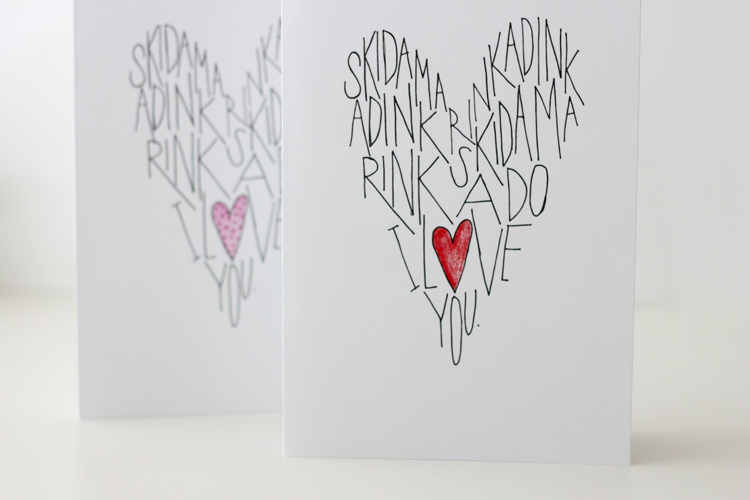 Because, I love you too. :)…"I love you in the evening, and underneath the moon."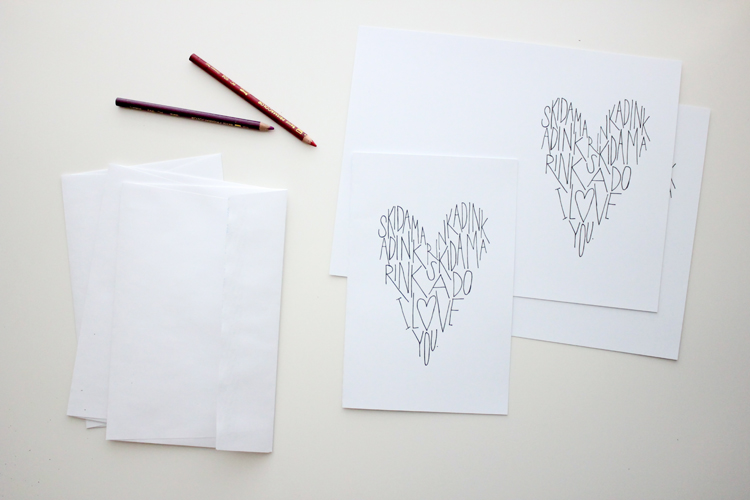 Simply click HERE to access the FREE printable.
It is sized and formatted to print on 8.5 by 11 inch paper as a card that you fold in half. Like so…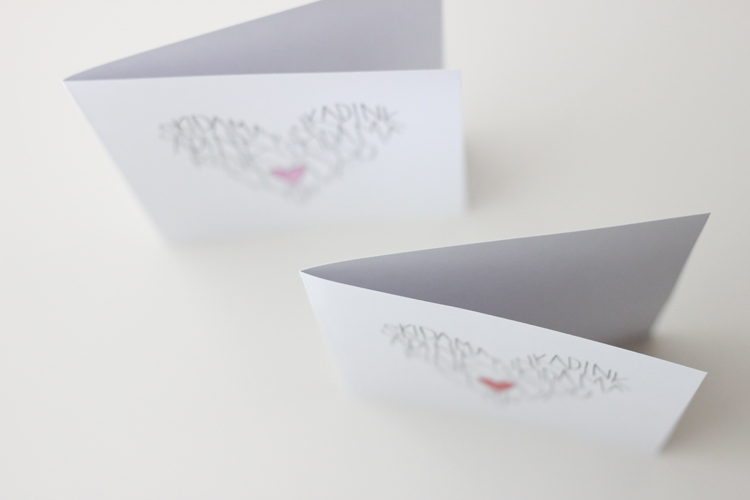 Note: You may have to be logged into your Google account to access the free download, because I am offering it in Google Drive. If you do not have a Google account, you can email me at [email protected] and I can email it you. Please be patient with the turn around time if you want to get it through email. It may take me up to a week to get it out to you.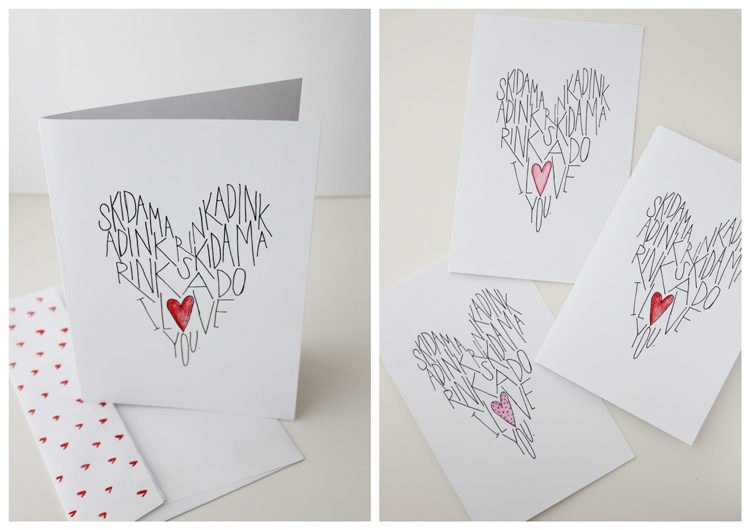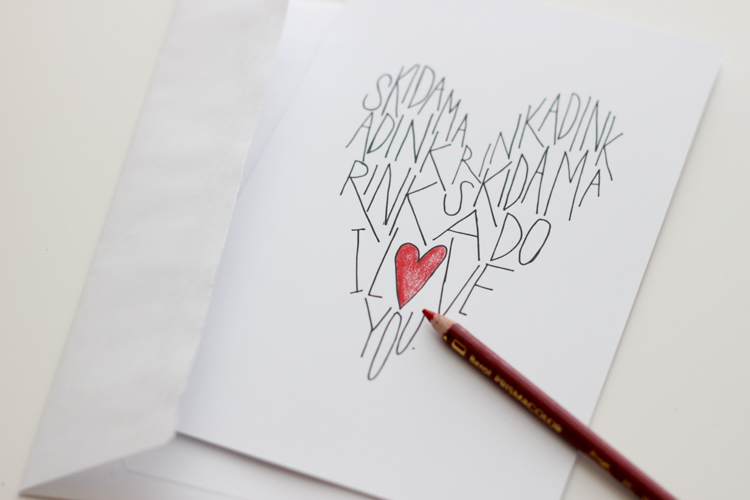 It's a black and white file, which you can leave blank, or color in…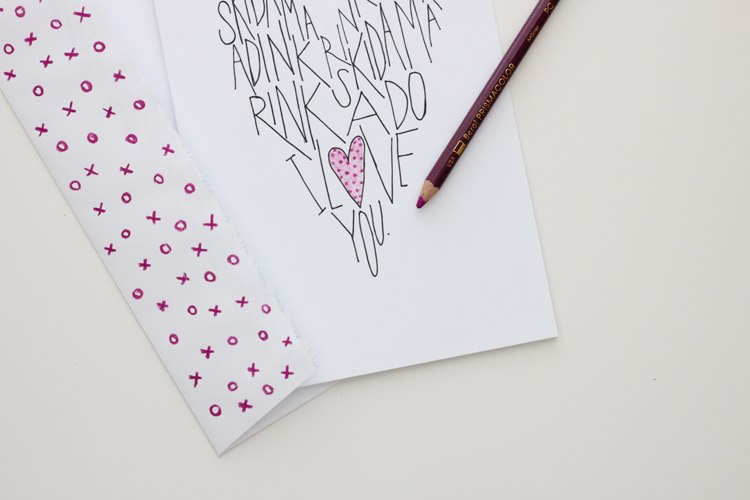 You may want to embellish your envelopes as well, while you're at it. 🙂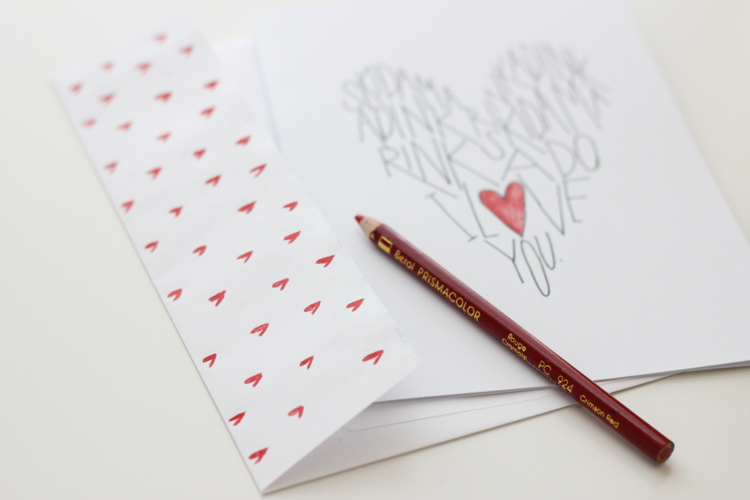 I used Ampad brand social envelopes from Walmart, which fit these cards perfectly. You can read more about them in this Christmas card post HERE.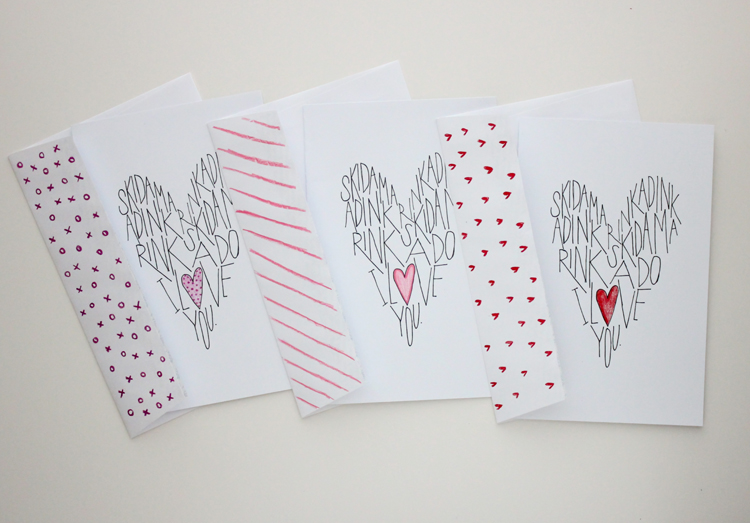 I created these for Valentine's Day, but they really work for anytime of year.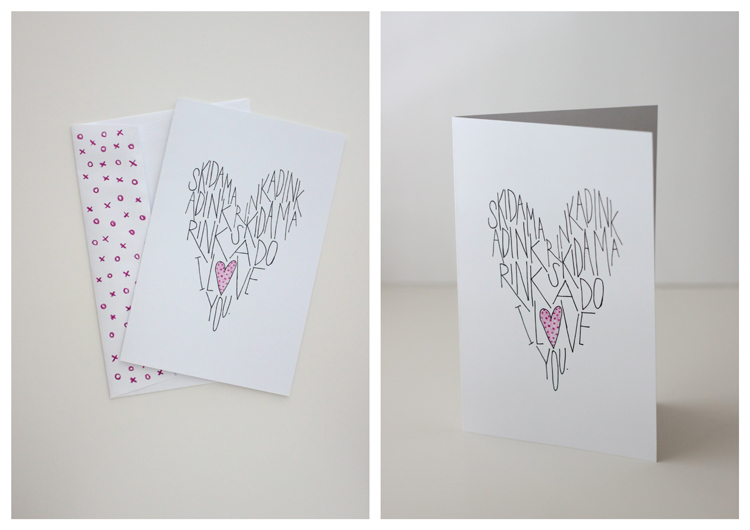 If large prints are more your speed, I also have larger files available for download for just $1!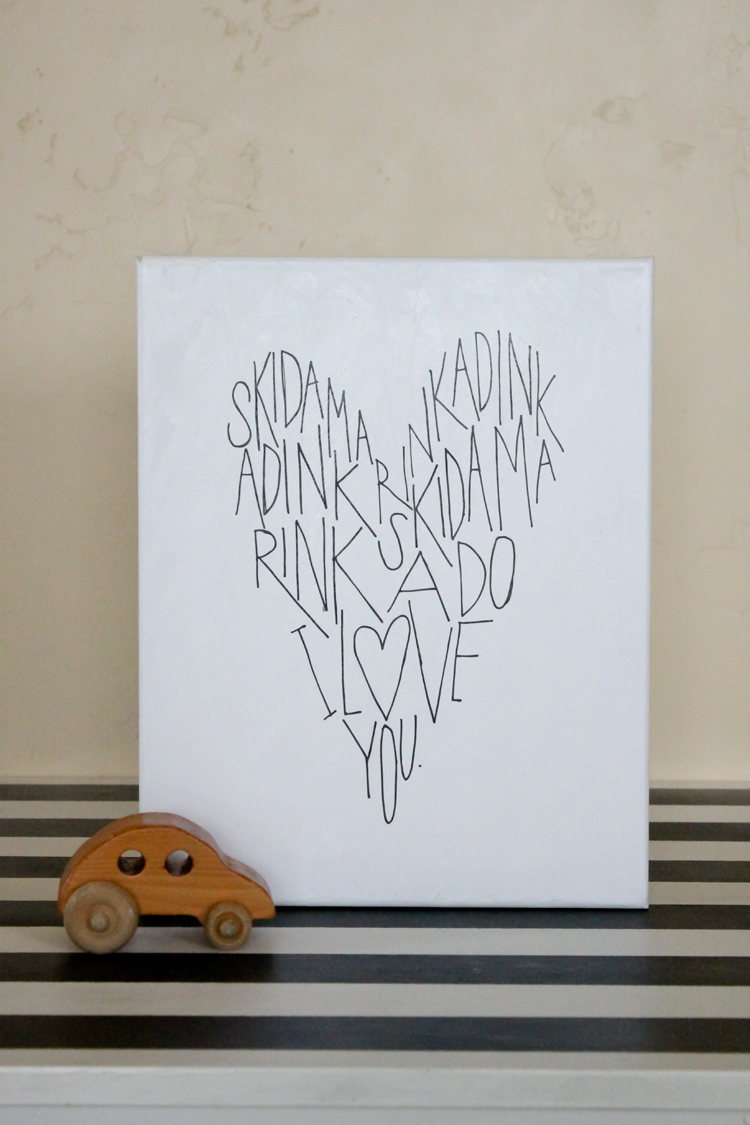 The download is a zipped file and includes the image as a vector image or .ai file, large jpeg file, large png file, and as a pdf file.
You can purchase it from e-junkie and pay with Paypal:
 You can also purchase it through my etsy shop and use other forms of payment HERE or here.
I decided to make mine into an 11×14 inch canvas.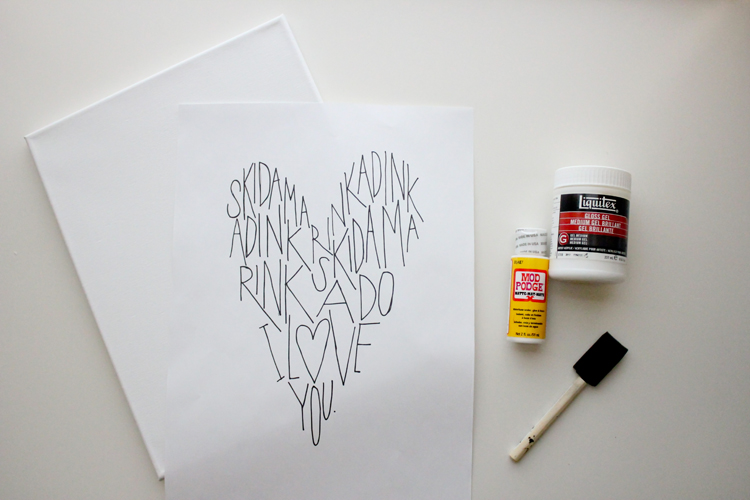 First, I sized it to 11×14 inches and then printed it out onto 11×17 paper. I then adhered the paper to the canvas with mod podge.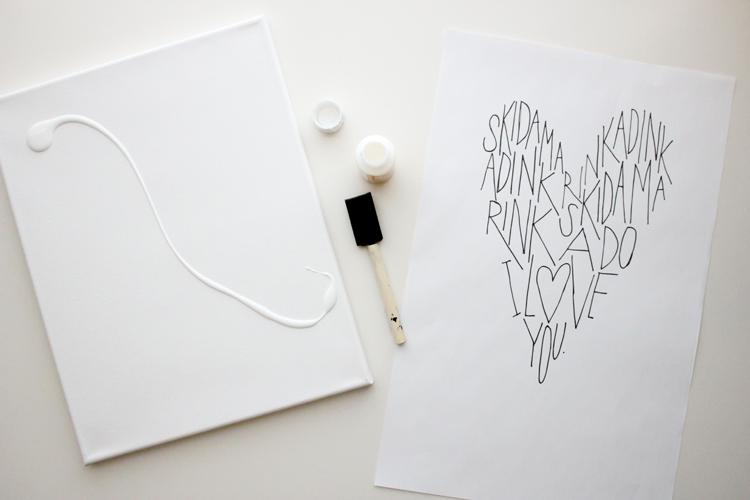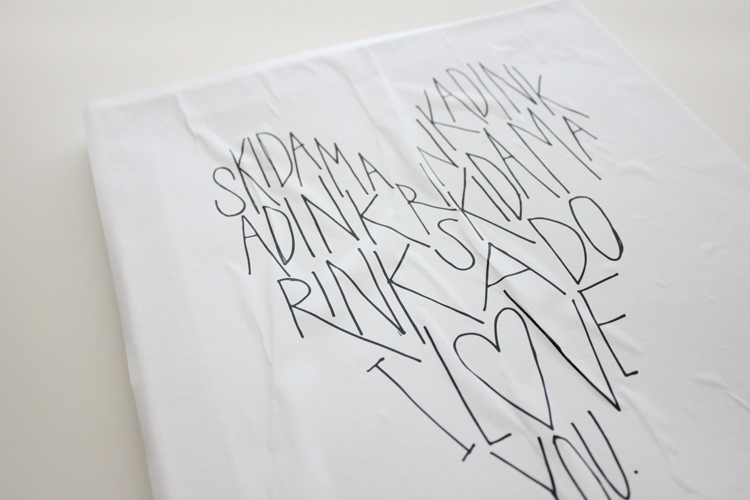 You want to smooth out the wrinkles as much as you can. I tried flipping the canvas over and rubbing it from the back to help get more bubbles out. Most of the wrinkles will subside anyway once the canvas is completely dry, usually after 12 hours.
I wasn't able to get ALL of the bubbles out of my canvas because I wasn't as careful as I could have been when applying the paper. I didn't mind though, and grew fond of the slightly wrinkled look. If you do not want that, I recommend using gel medium to apply the paper (I use Liquidtex, Gloss Gel, see picture three above) because it gives a smoother, more consistent adhesion and finish than mod podge.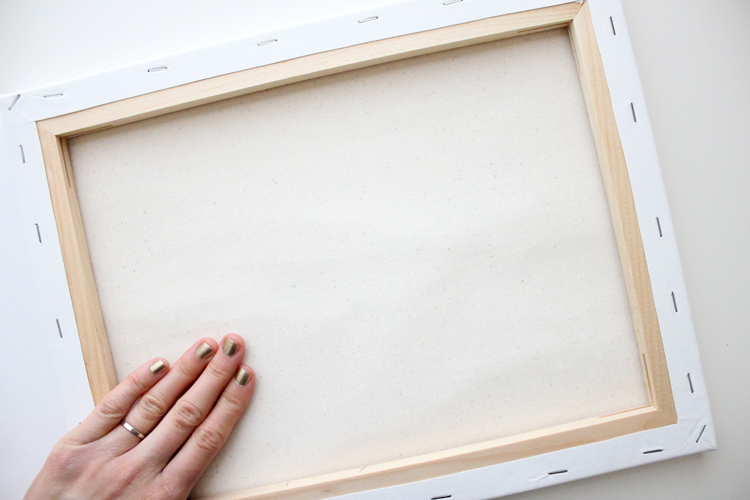 Once it's mostly dry, tear/cut/sand the edges down until it mostly looks even and flush on all sides.
Add a coat of mod podge or gel medium on top. Gel medium is specially made for coating and protecting artwork, so I highly recommend it. You can get it at Michaels, in the art supplies section, with a coupon for around $5-6.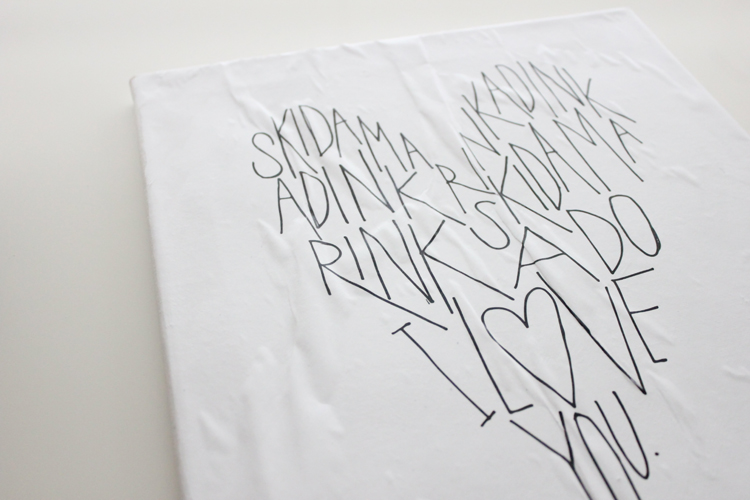 Again, things will get wrinkly again after you apply the gel medium. The wrinkles will mostly, if not completely, smooth out once it is all dry about 12 hours later.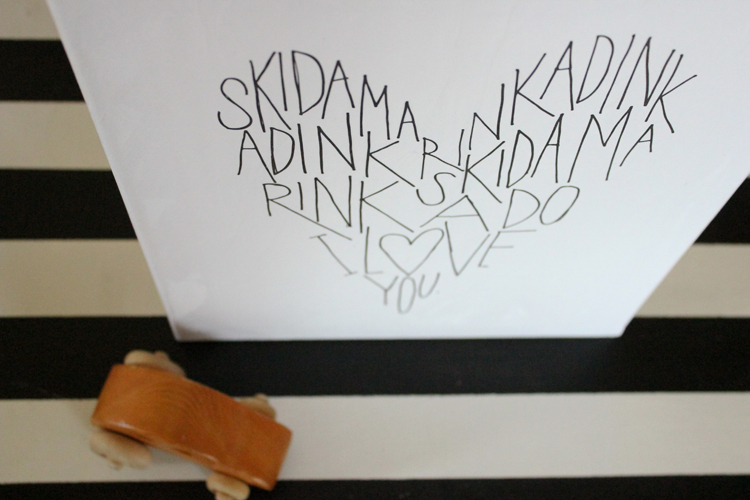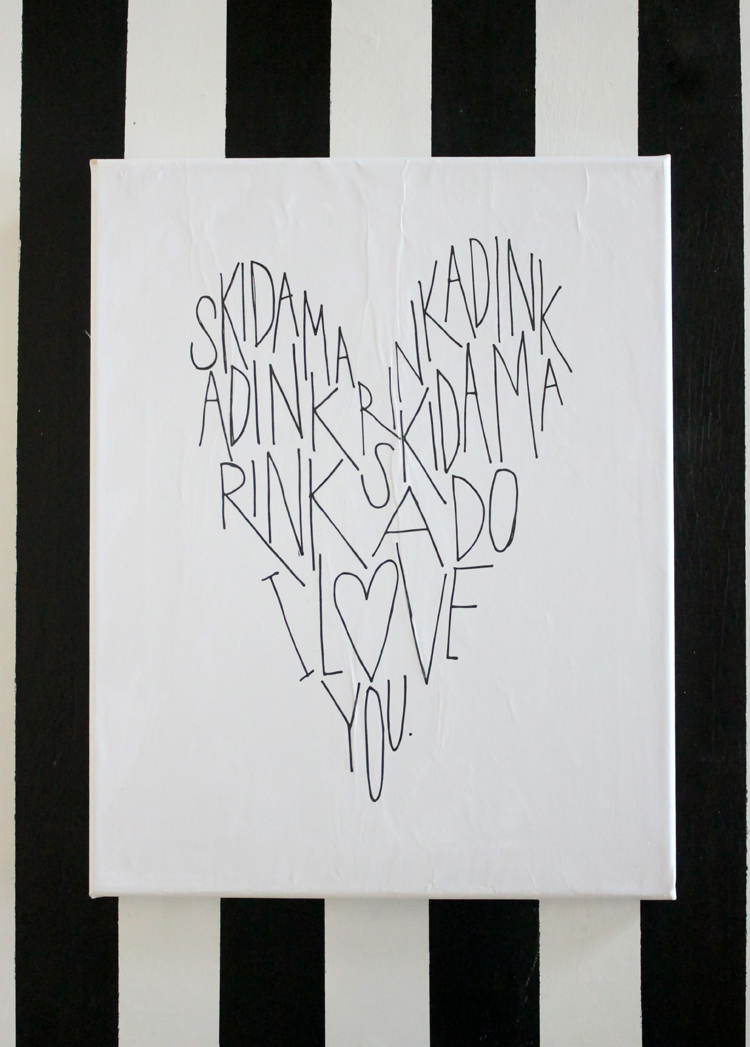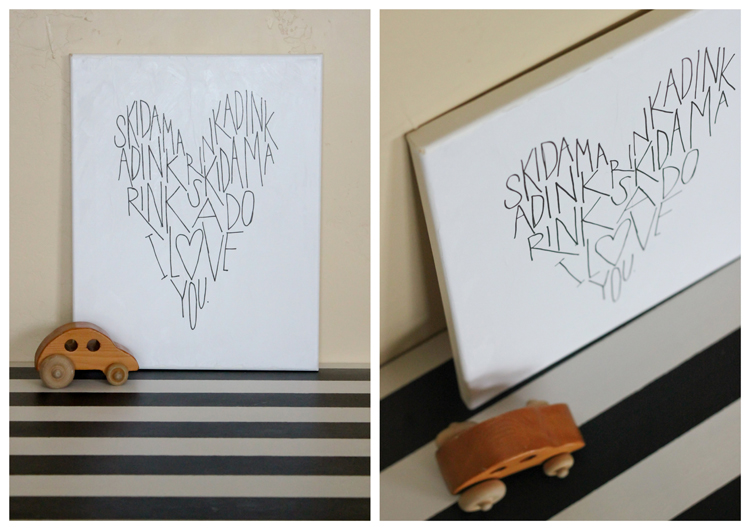 Here are the download links again for your convenience:
Free Skidamarink Art Card Download: HERE
Skidamarink Art (large files) $1 –
Ejunkie:
*Please note that these files are for personal use only. Do not redistribute, sell, or copy these files in any way, for free or for personal gain.
Have a happy hearts day!