Today, I have a fun, festive, and easy drink that is a definite kid-pleaser.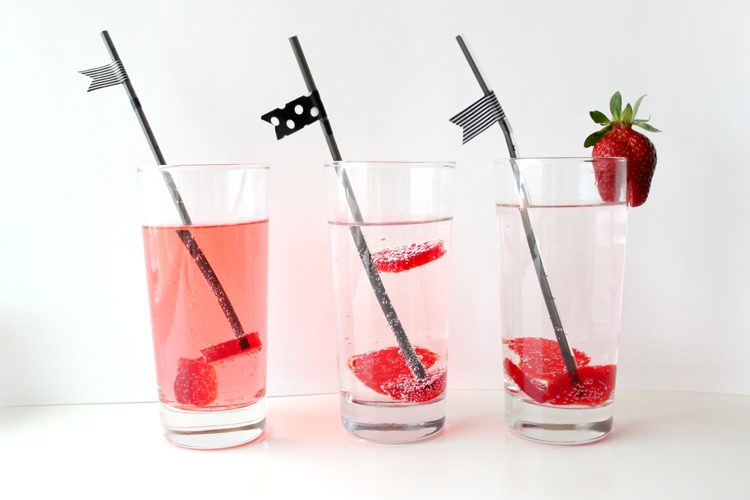 I actually posted about it a few years ago HERE as kind of an afterthought. It was a last minute experiment that turned out really fun, so I blogged about it. 🙂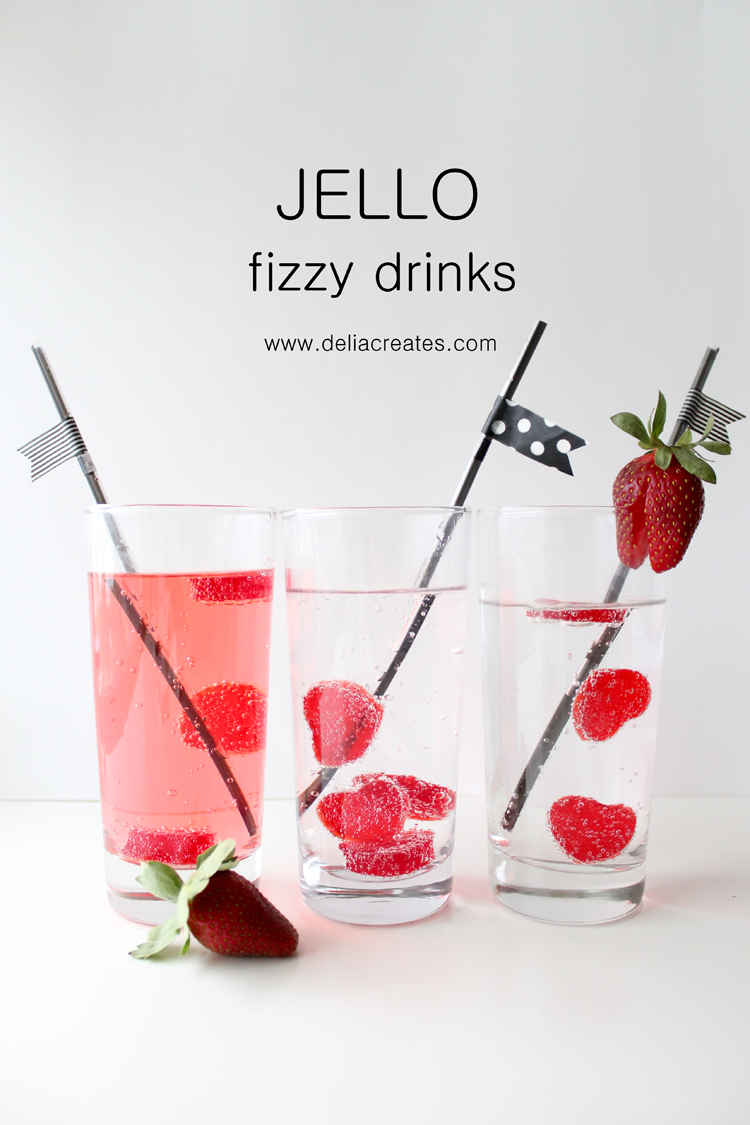 The idea is super simple. It's basically Jello in a fizzy soda…but there's a twist and some specific steps and ingredients to get it to work. Let me show you…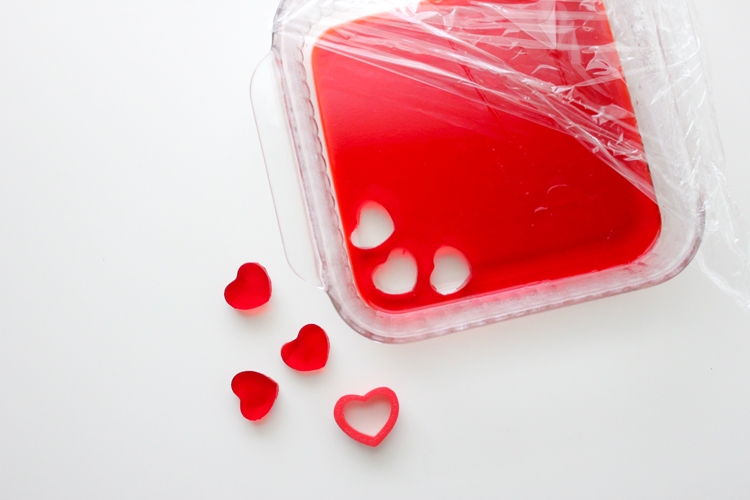 Make some Jello jigglers as per the box directions. Cut them out with a small cookie cutter. About 3-4 small shapes per glass is a good amount.
I chose a heart shaped cutter, since we usually make these drinks around Valentine's day. It would be super fun with lemon jello and stars as well.
Get everything ready…your glasses (tall clear ones work best), your straws (I added simple washi tape flags to ours) and set your jello jigglers aside.
You want to have everything ready in advance because this drink is as much an experience as it is a refreshment, as you'll see in a minute.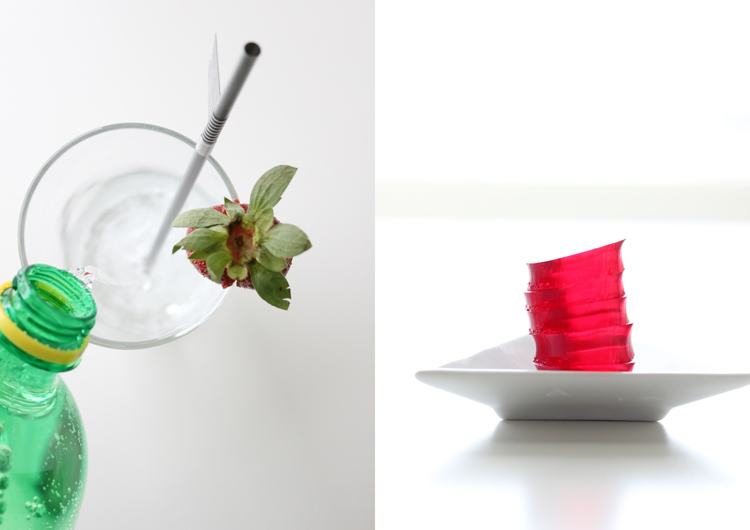 Add your 7 UP. Sprite and store brands are not fizzy enough. You need to use 7 UP and make sure it is a new bottle. After it has been opened more than a few times, it becomes too flat to work for this drink. Any 7 UP will do. As you can see, I used some original and some cherry flavored.
Now, add your jigglers…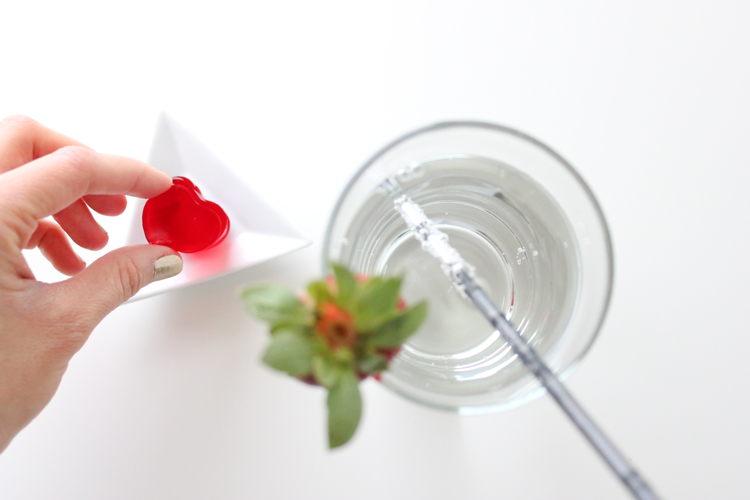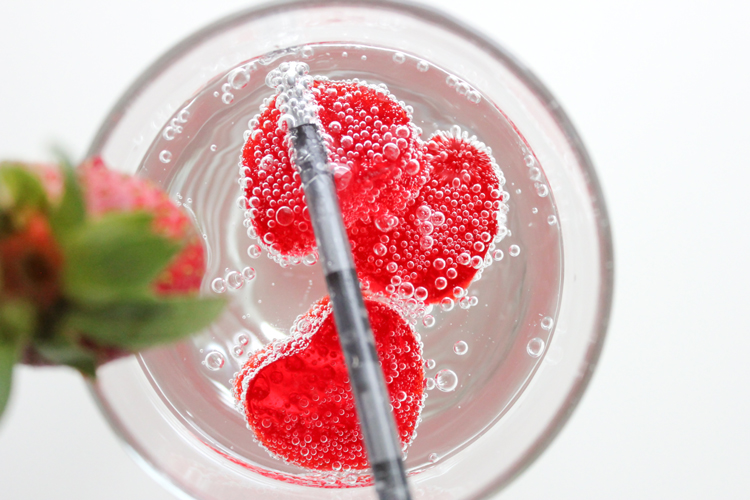 They will float at the top for a few seconds but then…
…they start to bounce.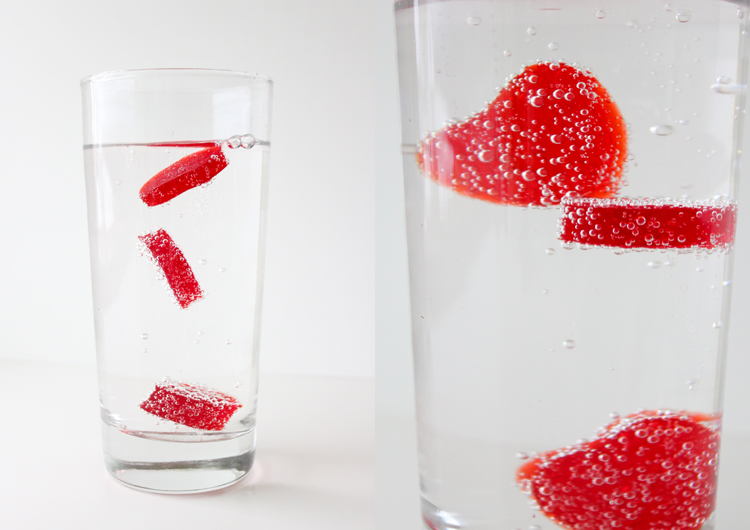 And dance. It's like a party in your cup!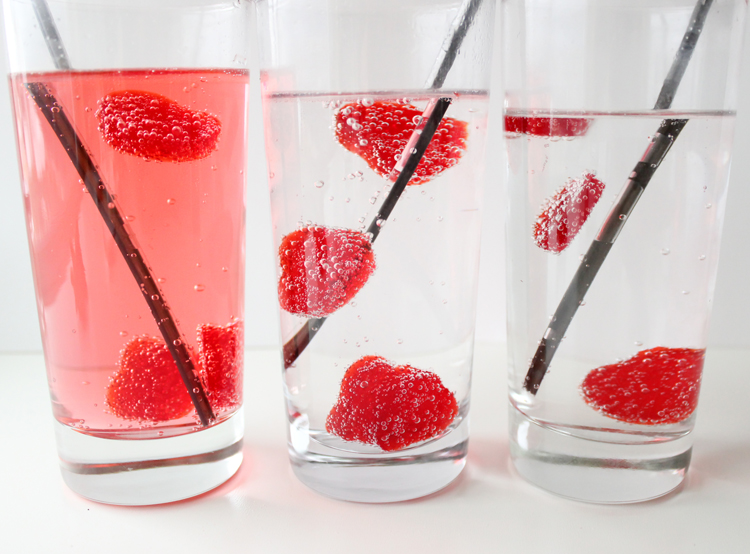 Your straws might go a little crazy too.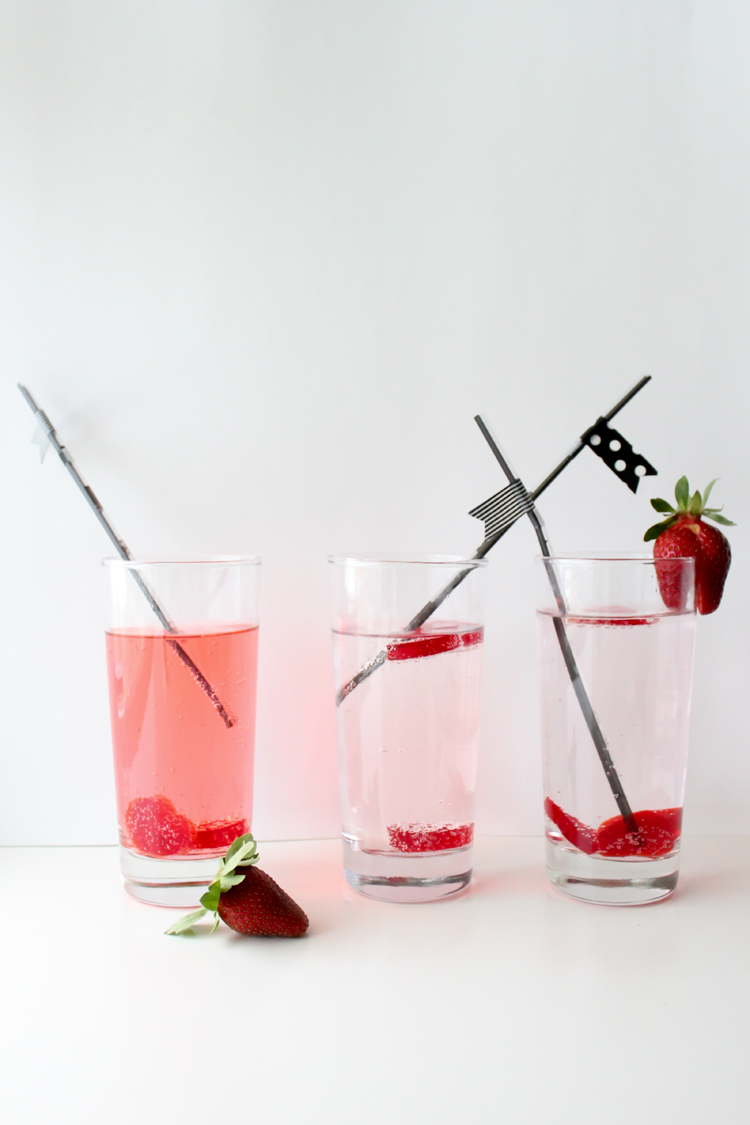 With a few sips they should settle down enough. Or, just take them out, until the show is over…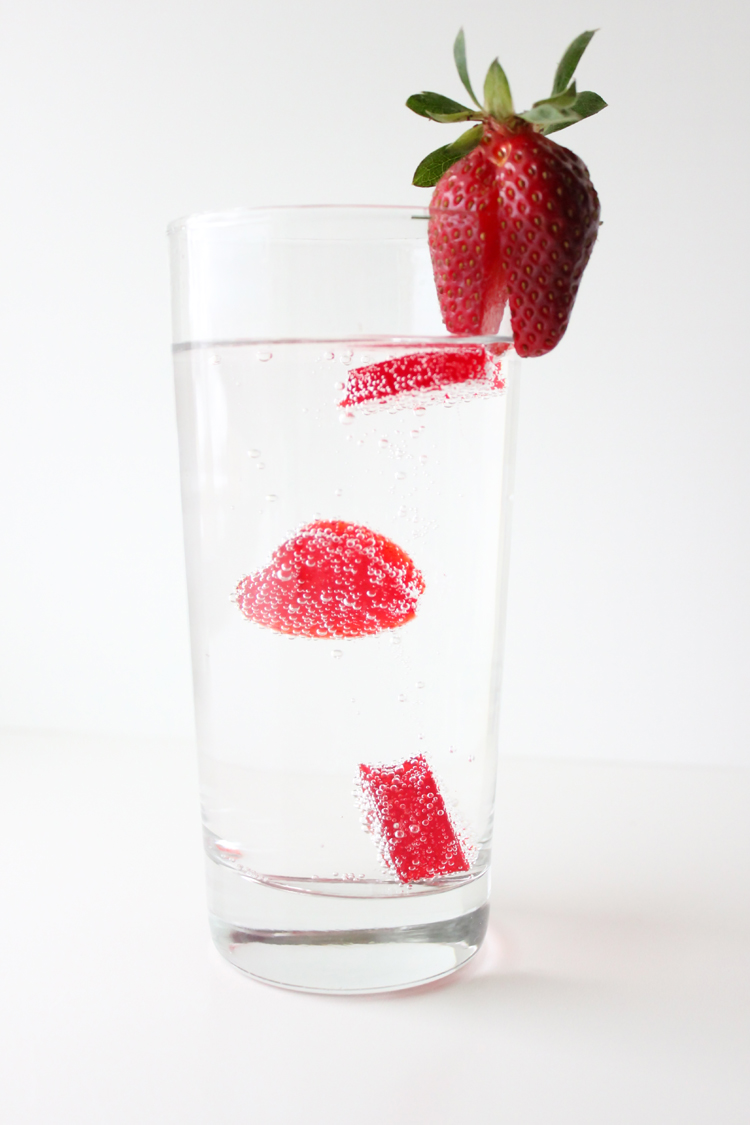 The jigglers will only dance for 3-5 minutes and then they settle to the bottom…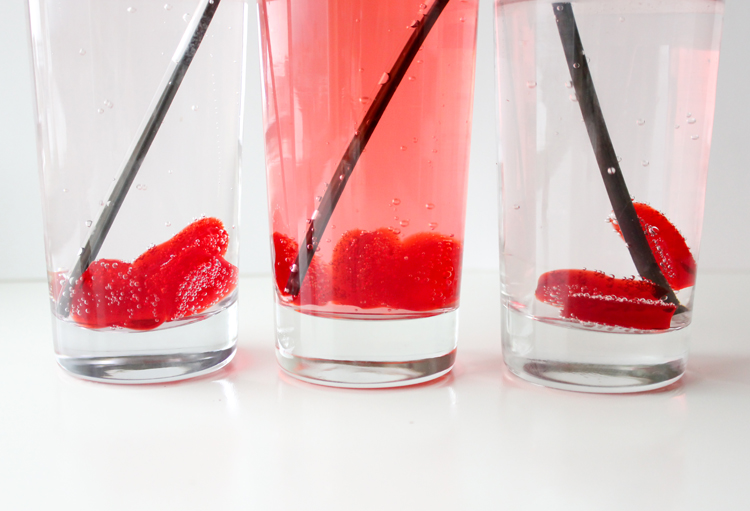 Where they soften up enough to be slurped up through your straw! 🙂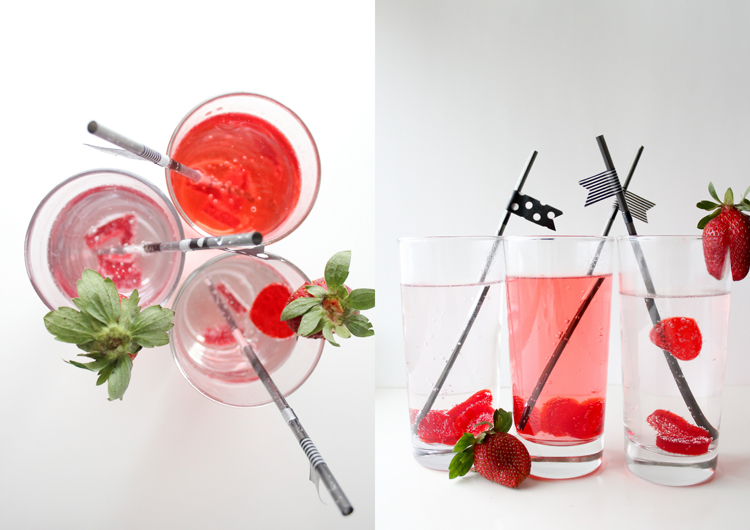 Fun, right?! It's sure to elicit oohs and ahhs from kids and grown-ups alike. 
I have to warn you though, that once the show is over, it's over. Even if you add more jigglers and/or 7 UP to your drink, it won't really work again, unless you are starting again with an empty cup.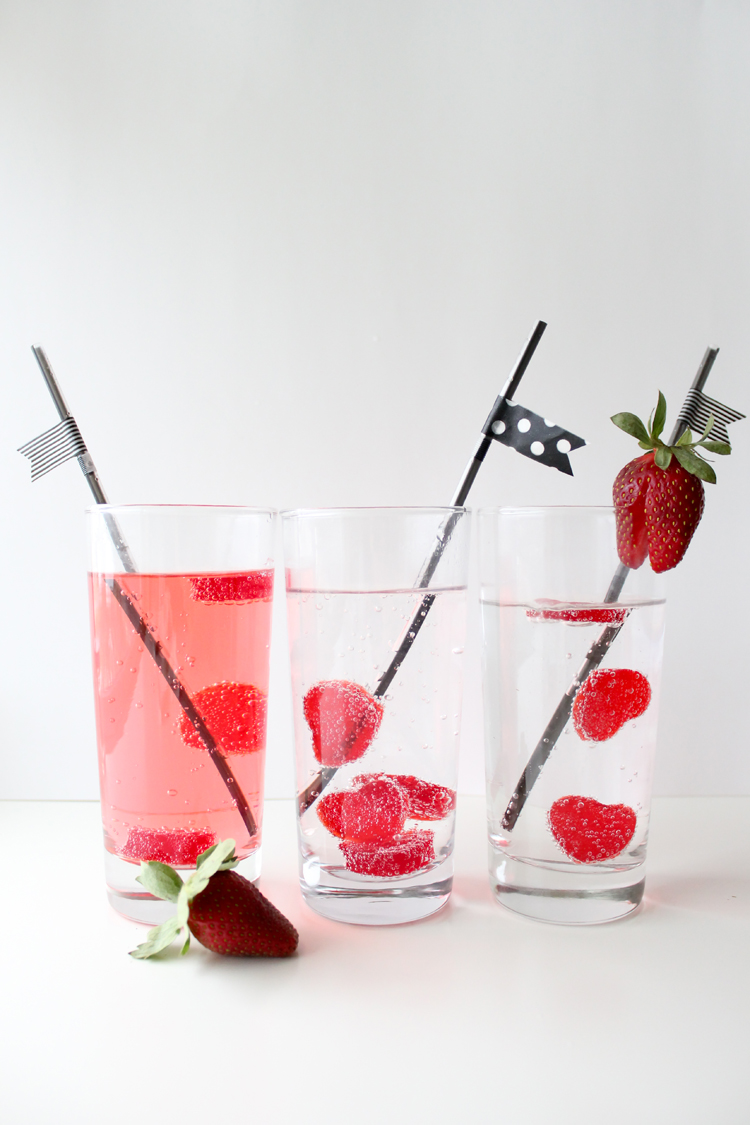 But hey! It's always fun to do it again and it takes next to no time and money. Do it for special occasions or just because. 🙂