I love reading Amy's blog. Her photography is…gorgeous (as you'll see today), her projects are so clever and beautiful!, and her writing is endearing and positive. She is an artist through and through. You can see her artistic propensities in everything from her kid crafts, to her craft projects, to her recipes. 
Today she's sharing a yummy chili with us. Here's Amy…
_________________________________________________________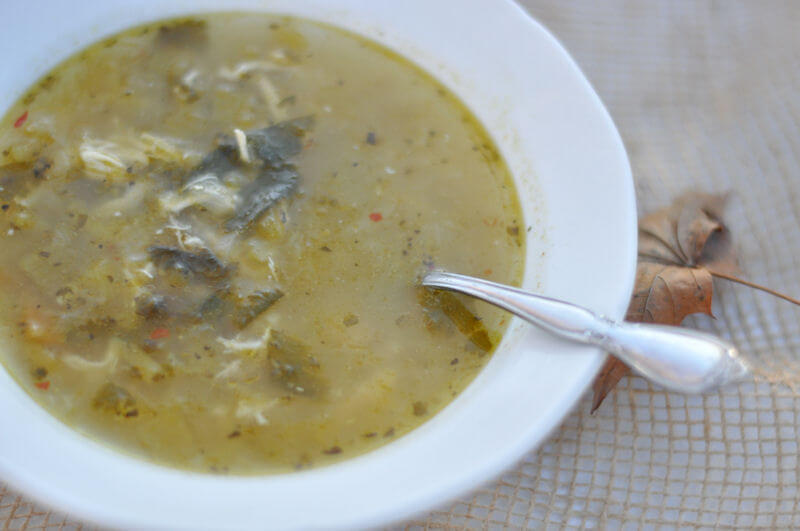 Soup is really the perfect food for these cooler fall days. It's also great for feeding a crowd or extended family at a holiday gathering, which happens quite often for us during the next few months. This Southwest White Chili is a popular one for my family. The recipe itself was created by one of my aunts, then modified by another aunt, which is the version I had. I have taken that and made the ingredient amounts a little more 'official', though it's probably yet another version.
The best part? All versions are delicious.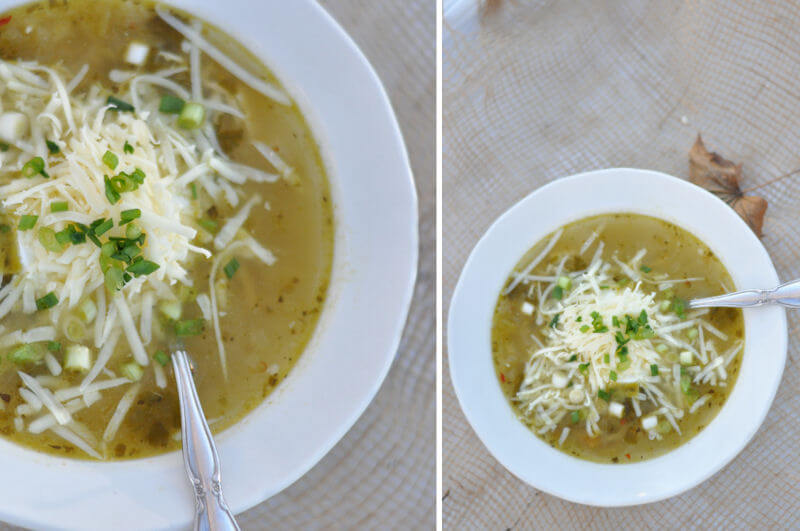 So what kind of soup do you prefer, brothy or not-so-brothy? My husband and I don't agree on this. I like the more brothy soups while MJ does everything he can to make soups more into casseroles by adding mounds and mounds of crackers. 🙂 If you like more liquid soup, this one is for you. A chicken broth base with shredded chicken, beans and green chiles, seasoned with garlic, cumin, oregano, red pepper flakes and fresh cilantro, one of my favorite herbs.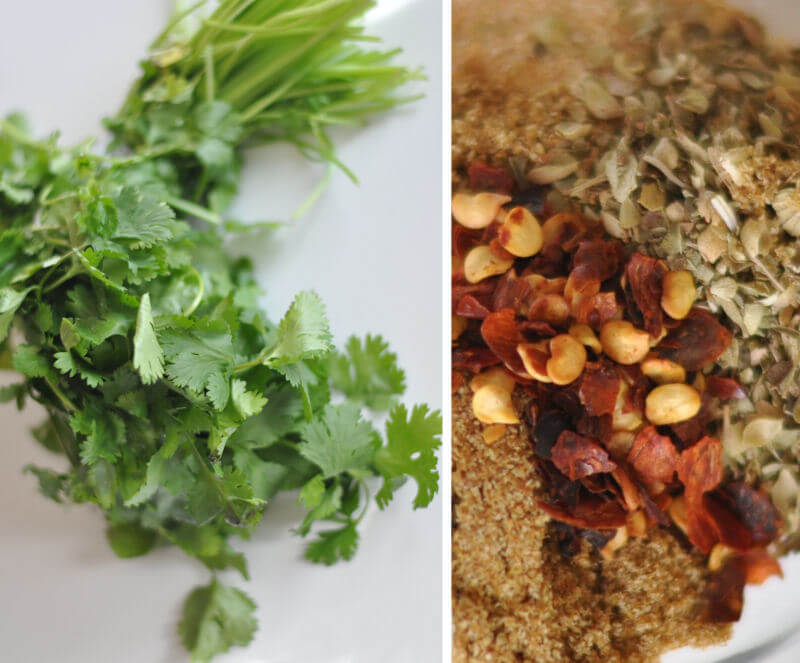 For this soup, I like to boil the chicken before hand and then shred it using my KitchenAid mixer. (Do you know that trick?) Then the chicken goes into the pot with olive oil and chopped onion to cook . After that, in goes the broth, green chiles, beans, cilantro and spices. Simmer for 30 minutes.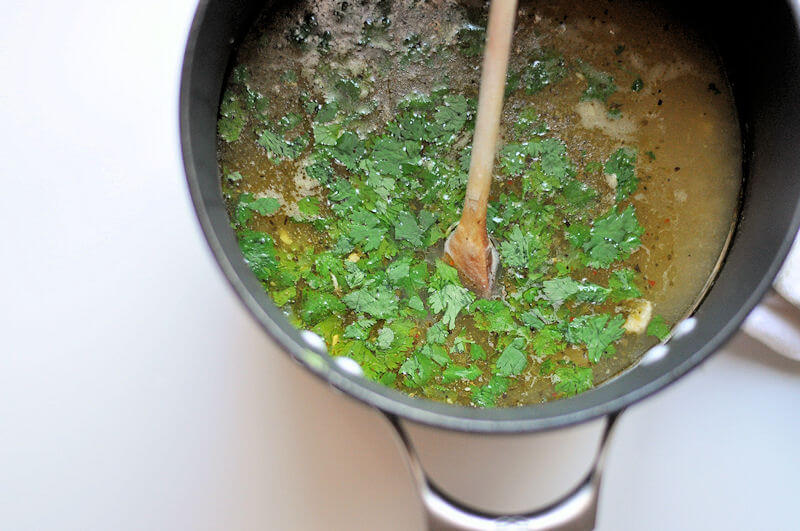 The soup is delicious as is but the toppings make it even better. I like to add everything. Green onions, Monterey Jack cheese and sour cream make this irresistible. And it's made all the better with a squeeze of a lime wedge.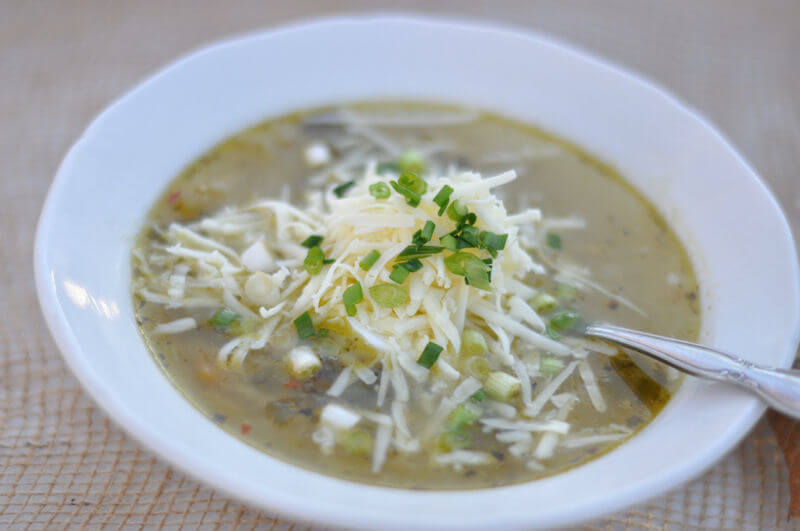 And if you need a side? Warm cornbread is perfection.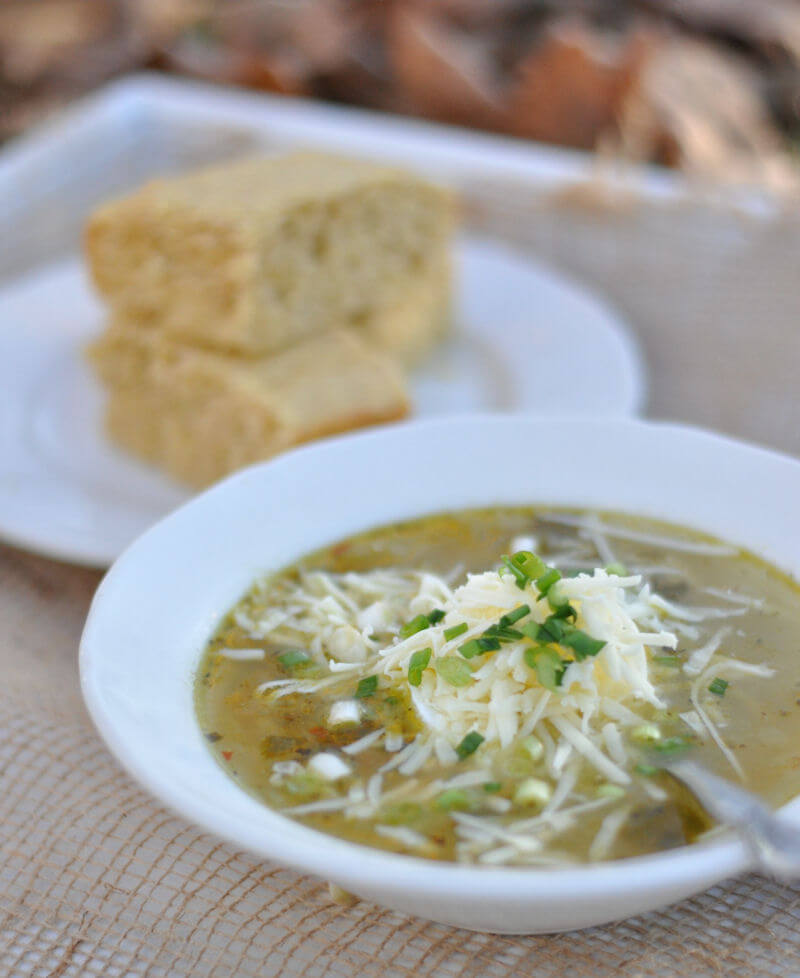 Southwest White Chili
recipe from my aunts, Lori & Julie
Ingredients:
4 cups shredded cooked chicken
2 Tbsp olive oil
1/2 cup chopped onion
6 cup chicken broth
2-4oz cans chopped green chiles
2-19oz cans cannelloni beans, undrained
2 tsp garlic powder
2 tsp ground cumin
1/4 tsp red pepper flakes
1 tsp oregano
4-6 Tbsp cilantro leaves
Toppings:
chopped green onions
shredded Monterey Jack cheese
lime wedges
sour cream
cilantro leaves
Boil the chicken until fully cooked and then shred.
Heat oil in a large pot and add in the shredded chicken and chopped onion. Cook for 4-5 minutes
Pour in the chicken broth, green chiles, undrained beans, garlic powder, cumin, red pepper flakes, oregano and cilantro leaves. Simmer, uncovered, for 30 minutes.
Garnish with more cilantro, green onions, Monterey Jack cheese, sour cream and lime juice.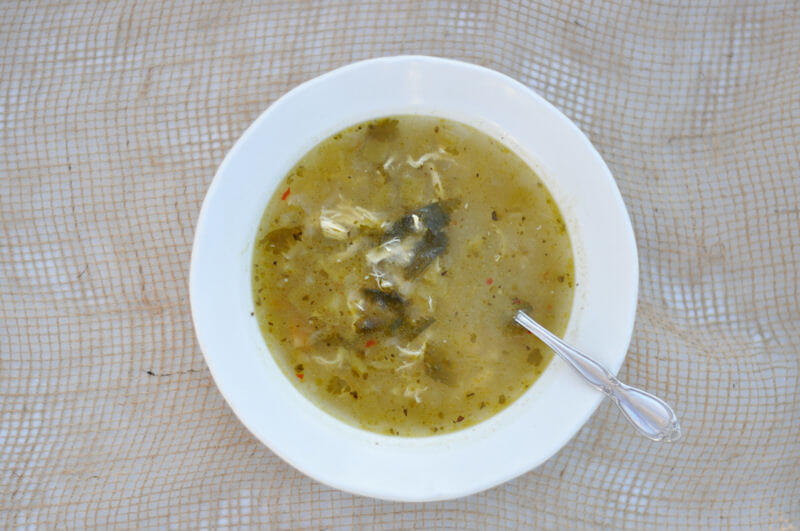 Thanks for having me, Delia! Have a wonderful fall!
Take care.
_________________________________________
Oh yes. I like mine brothy too. 🙂 YUM. 
And aren't her pictures so lovely?
Thanks for sharing such a yummy recipe with us today Amy! 
Stay warm this weekend!