Bacon, lettuce and tomato sandwiches are one of my fave, fave, favorite sandwiches, and I've got three simple ways to make it even better!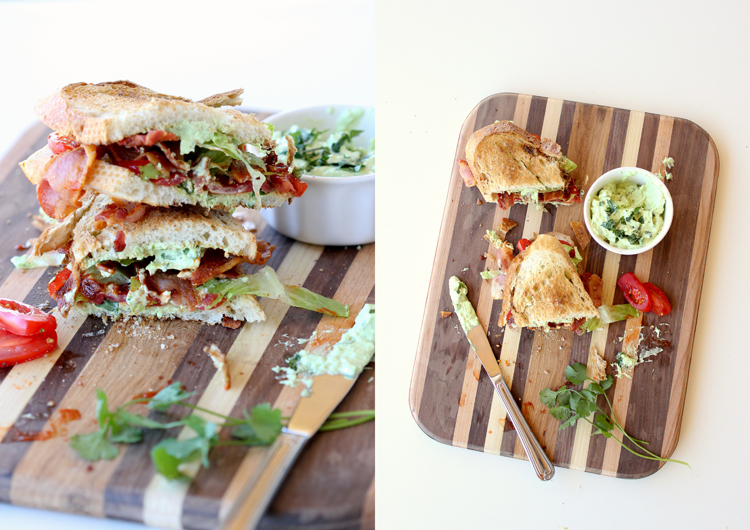 One of them involves some of my herbed cilantro and lime mayo. Which is super yum! It is technically vegan though… even though we aren't vegan. We just cook vegan due to an egg and dairy allergy. I didn't feel it would be good form to share a picture of a bacon sandwich at the end of a vegan mayo recipe post, as one of the ways I like to use it…;) so voila, this mini post was born.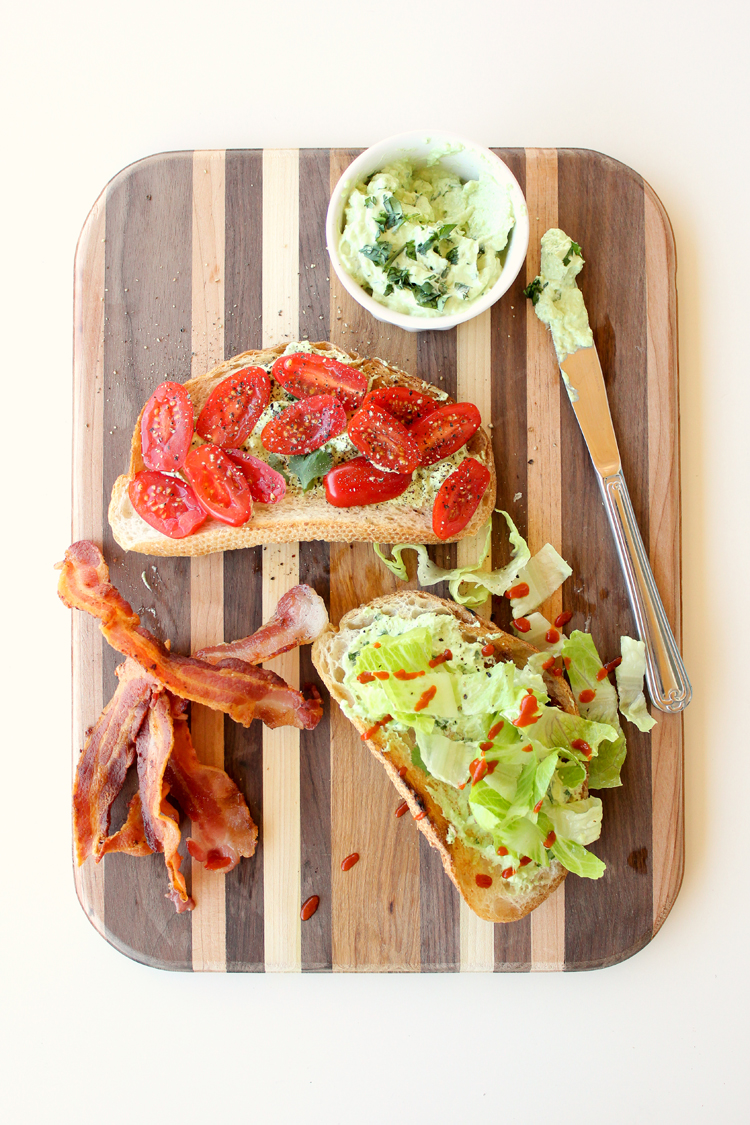 Here are three, seriously simple, and yummy ways to build a better BLT:
1. Sourdough bread. Need I say more? The bitter tang in this bread, compliments the tomatoes and salty bacon, perfectly.
2. Grape or Roma tomatoes. These oblong cousins to your usual hot house tomato, harbor more flavor per bite, as well as a slight sweetness that works well with the other flavors in the sandwich.
3. Herbed Mayo. Add some kick to your mayo. Sprinkle in some chopped fresh herbs and some garlic into your mayo, or make my Cilantro + Lime Vegan Mayo. Trust me. Your mouth will thank you.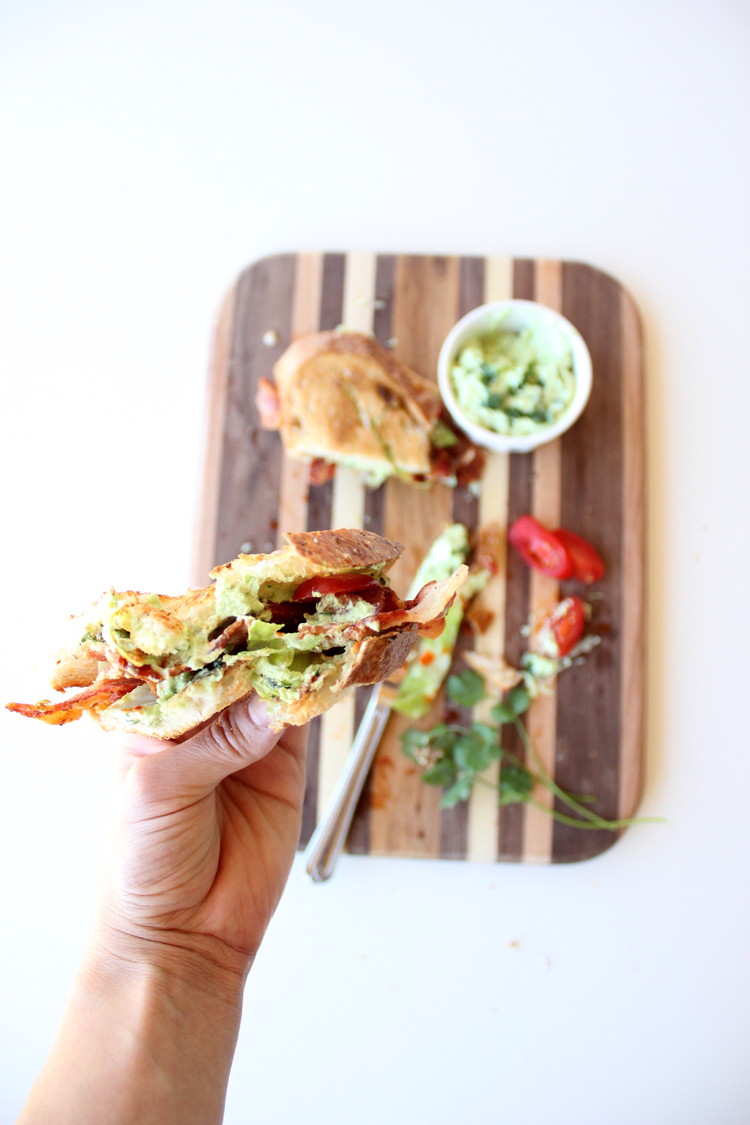 These are super simple changes, that make your sandwich, a sandwow! ….ha ha
To cheesy? ha. okay. Well…they make your sandwich taste good-er. How about that? 😉