I get Spring fever like crazy. Everything I love about Washington comes out to play in the Spring. The flowers, the mildly warm weather, and the tide pools are at their peak.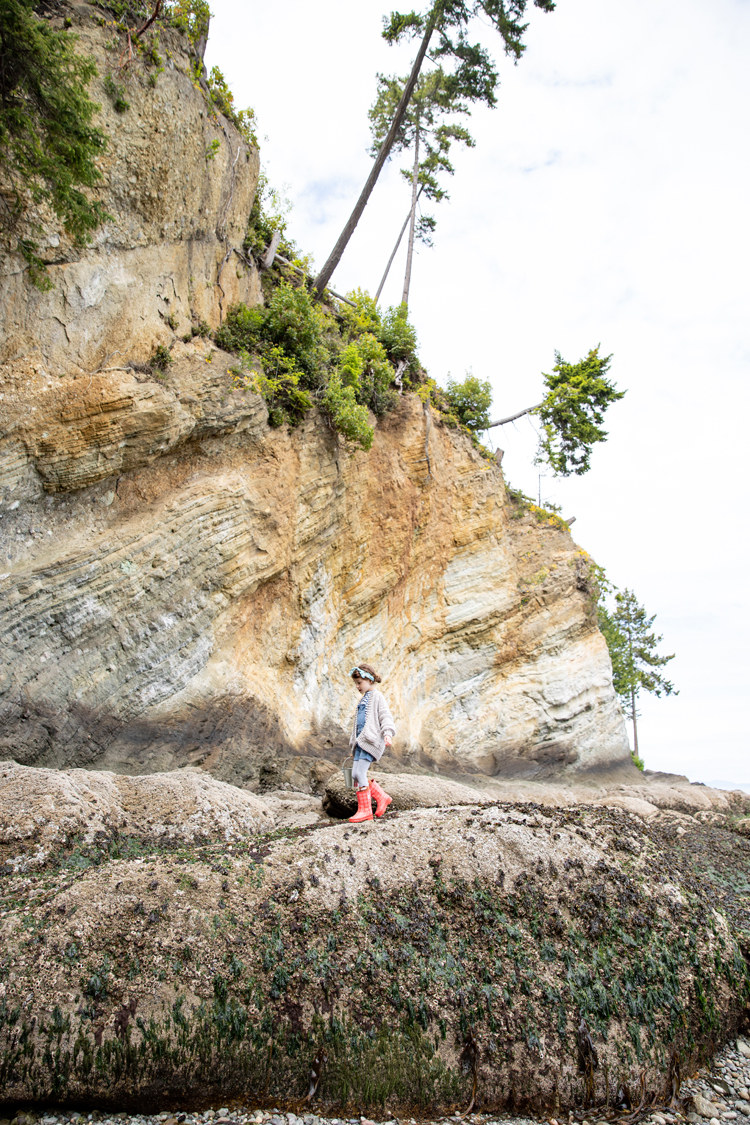 And not much goes better with tide pool adventures than a sturdy pair of boots!
Seeing these bright red boots hopping all over the rocks was seriously the cutest thing!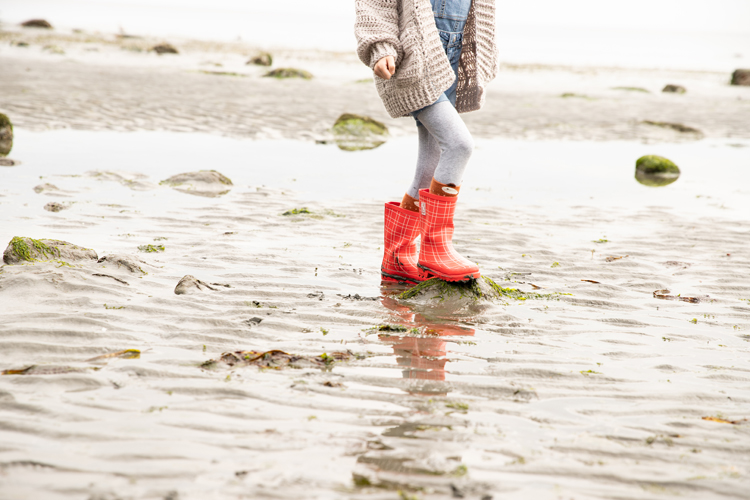 These rain boots are from London Littles, the adorable brand founded by Janssen from Everyday Reading. I love following her on instagram for book recommendations. So, when I stumbled on this sweet little book at the library, called "And Red Galoshes," I instantly thought of her and how we just have to take her boots with us on our next adventure. It felt like collaboration kismet.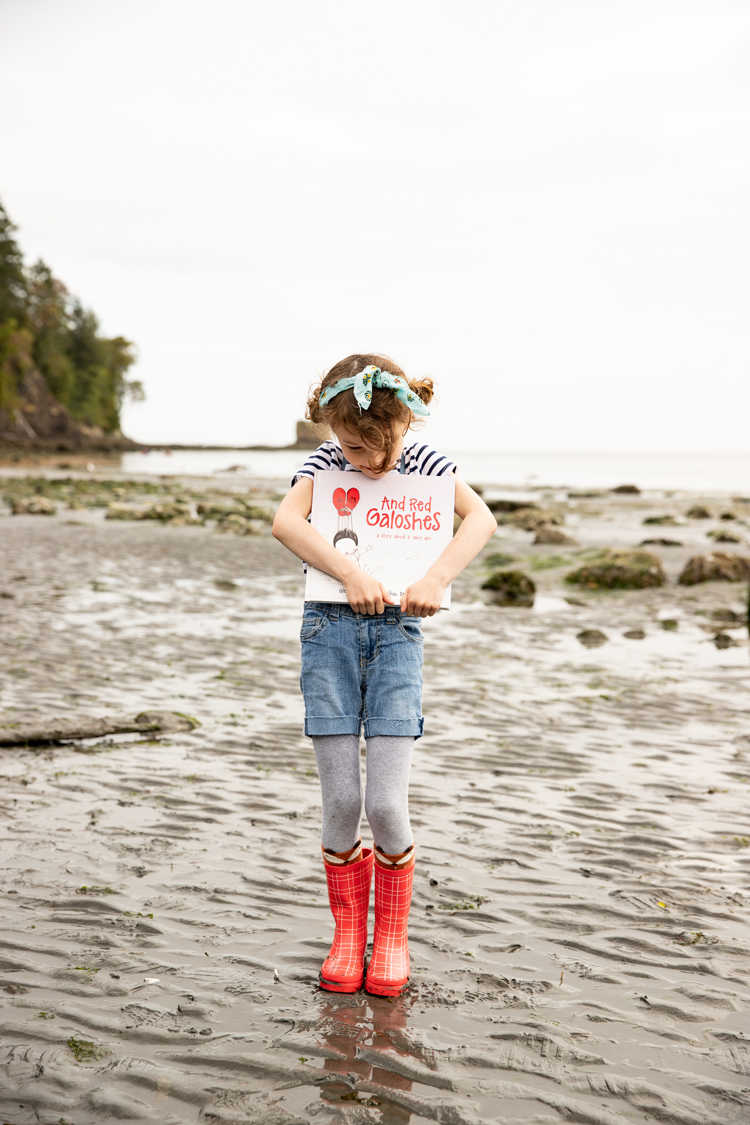 The book is about two kids who take these imaginative adventures with their grandmother's red galoshes in tow.
It's delightfully poetic and has very sweet illustrations. It makes for a great bedtime read. We loved it so much I got Nat her own copy! (affiliate link)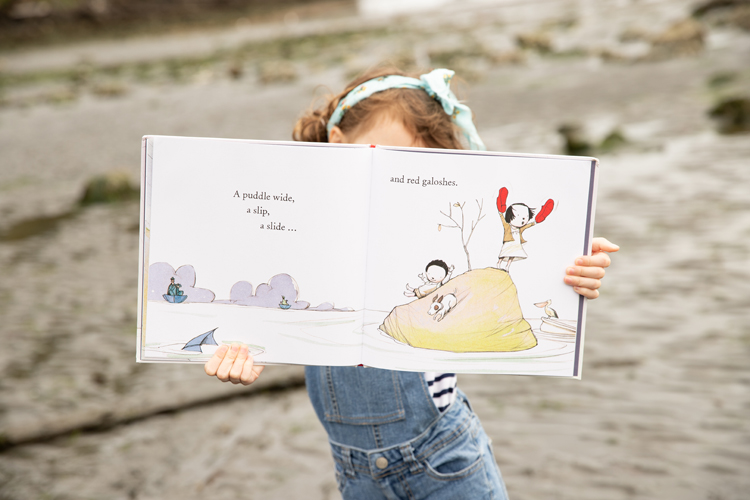 Then Janssen sweetly sent along a pair to Nat so she could have her own red galoshes.
She couldn't wait to break them in on our next adventure…
Slippery seaweed forests, sea stars, splishy splashy pools,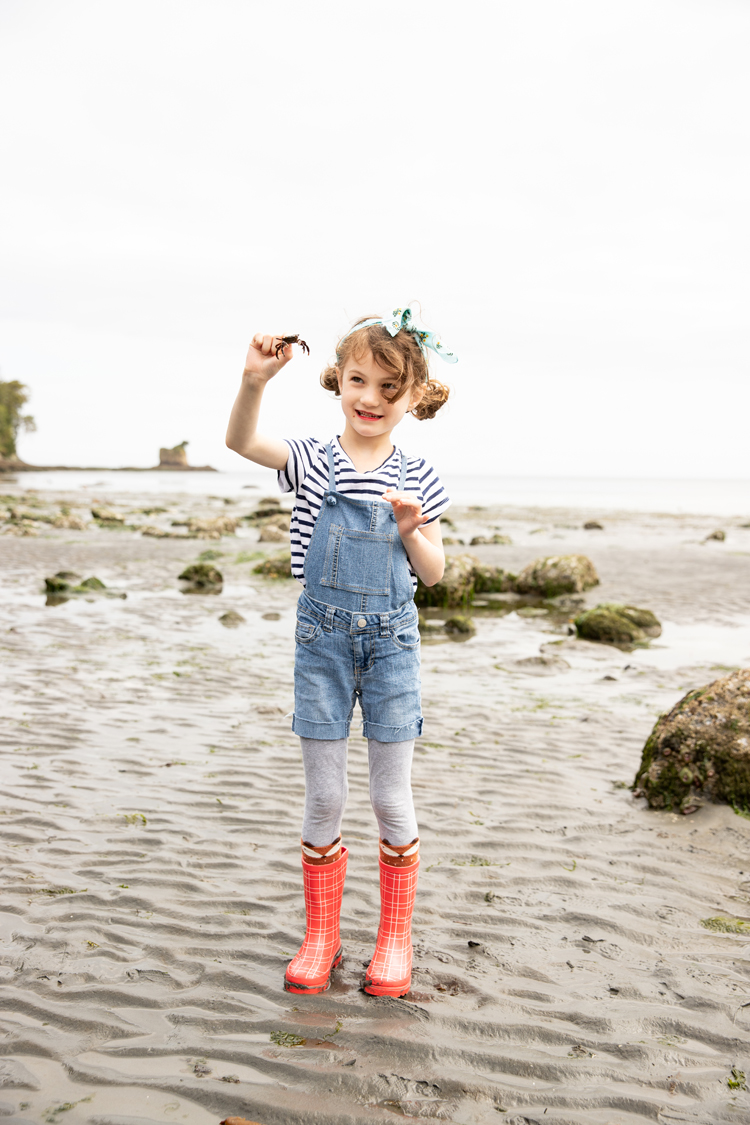 collecting (and releasing) crabs,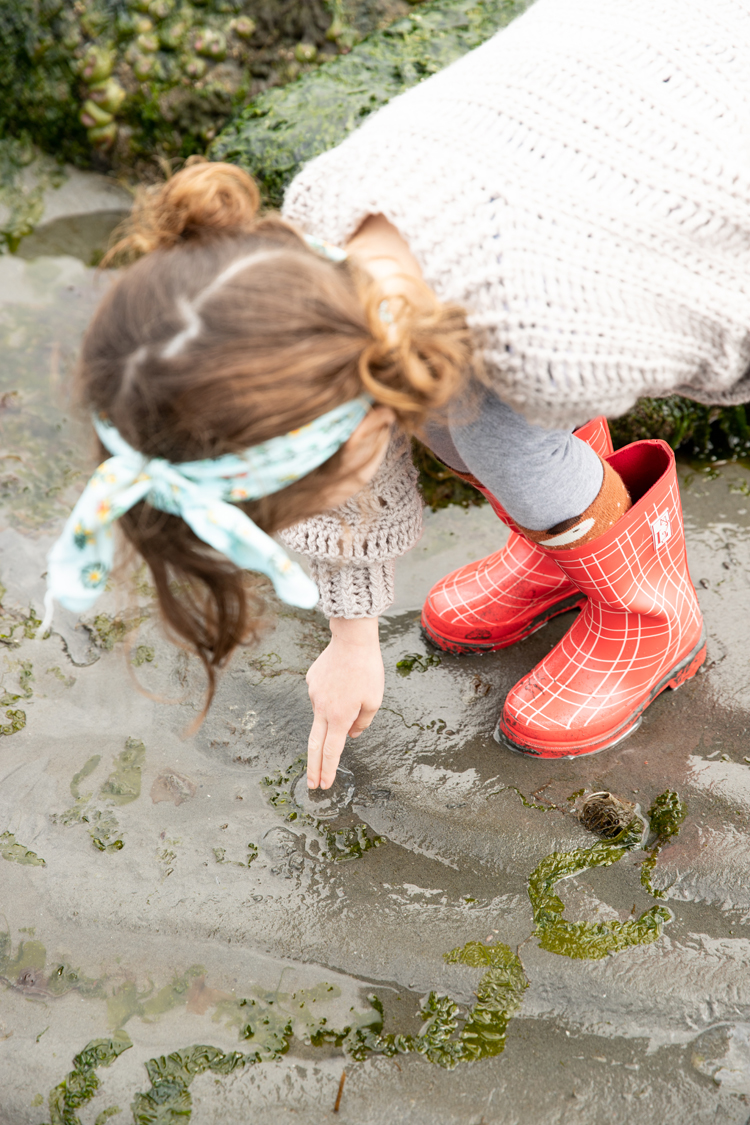 petting tiny clear jelly fish,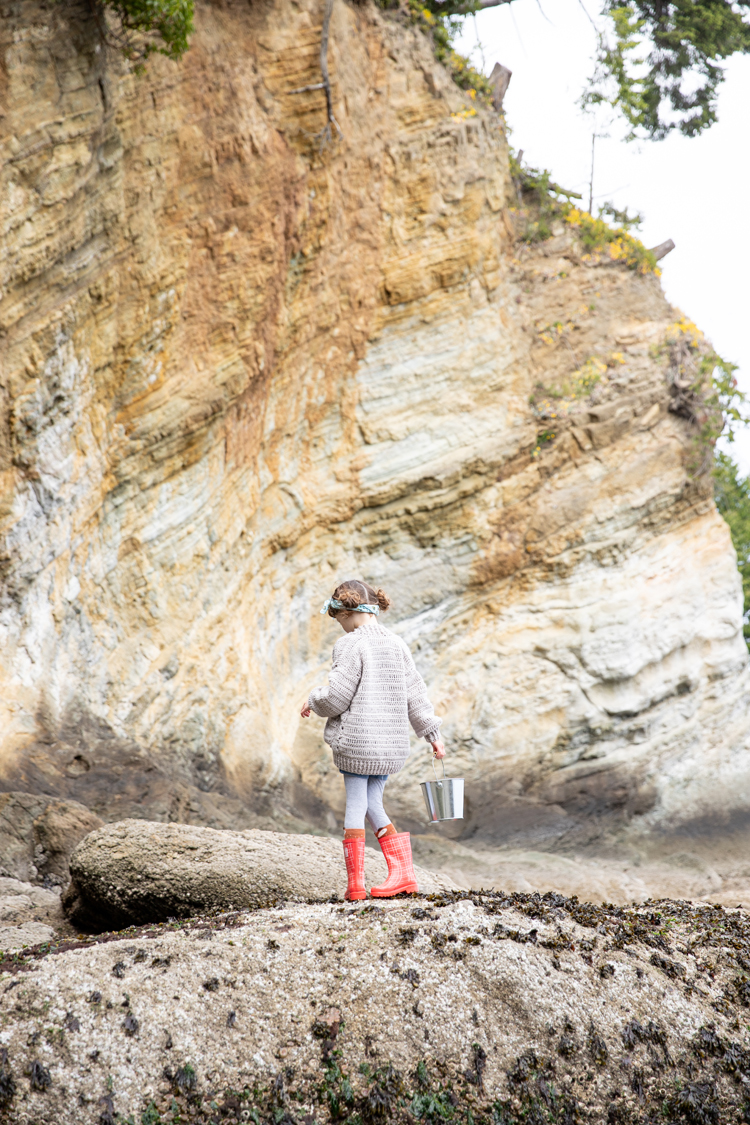 And red galoshes! 🙂
The terrain gets pretty slippery and rocky but her boots held up like a champ!
If you want to see more tide pool fun, I also put together this short video and shared some even more clips in my instagram stories highlights! I'm @deliacreates over there.
I also sewed her overalls and crocheted her sweater.  Keep an eye out for those tutorials soon!