This is a sponsored post written by me on behalf of Miracle-Gro Gro-ables. All opinions are 100% mine.
Mother's Day is just around the corner… You know what that means? Gardening season has arrived! (happy dance)
I love Spring for all it's blooms, and warmer temps, but really my favorite part about it, is that it means it's time to get planting.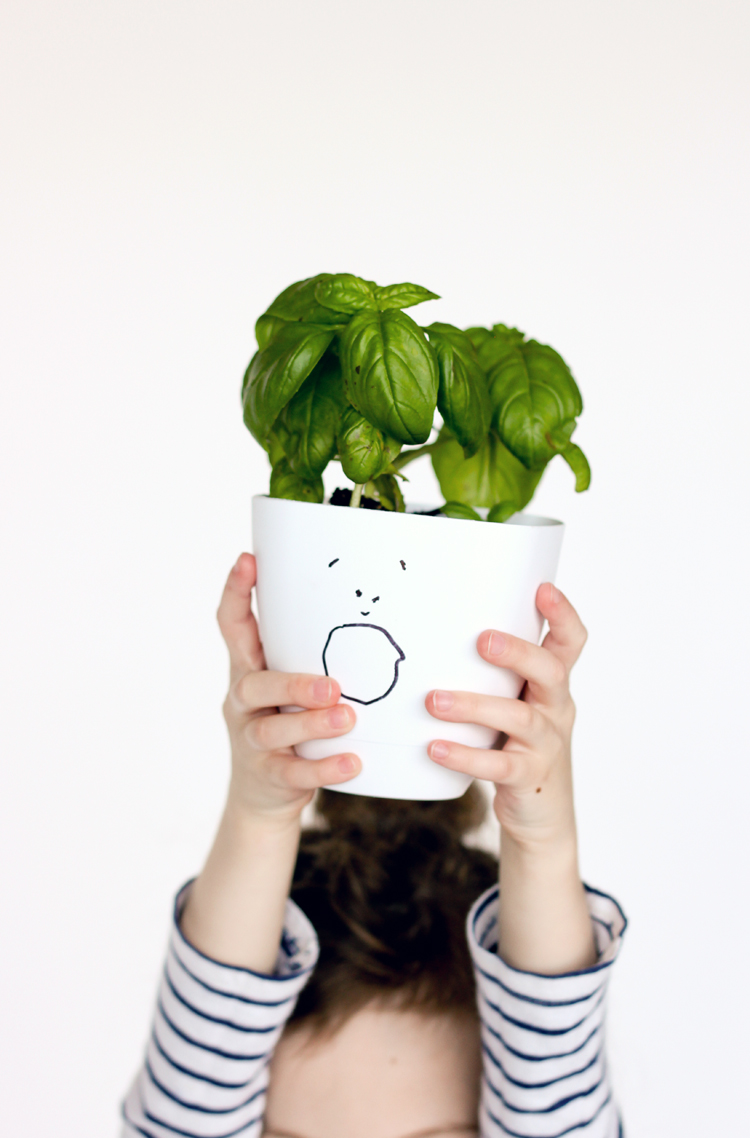 To get the whole family involved in the garden, I've teamed up with Miracle Gro to create this really easy, and really fun Gro-ables Project for growing herbs with kids!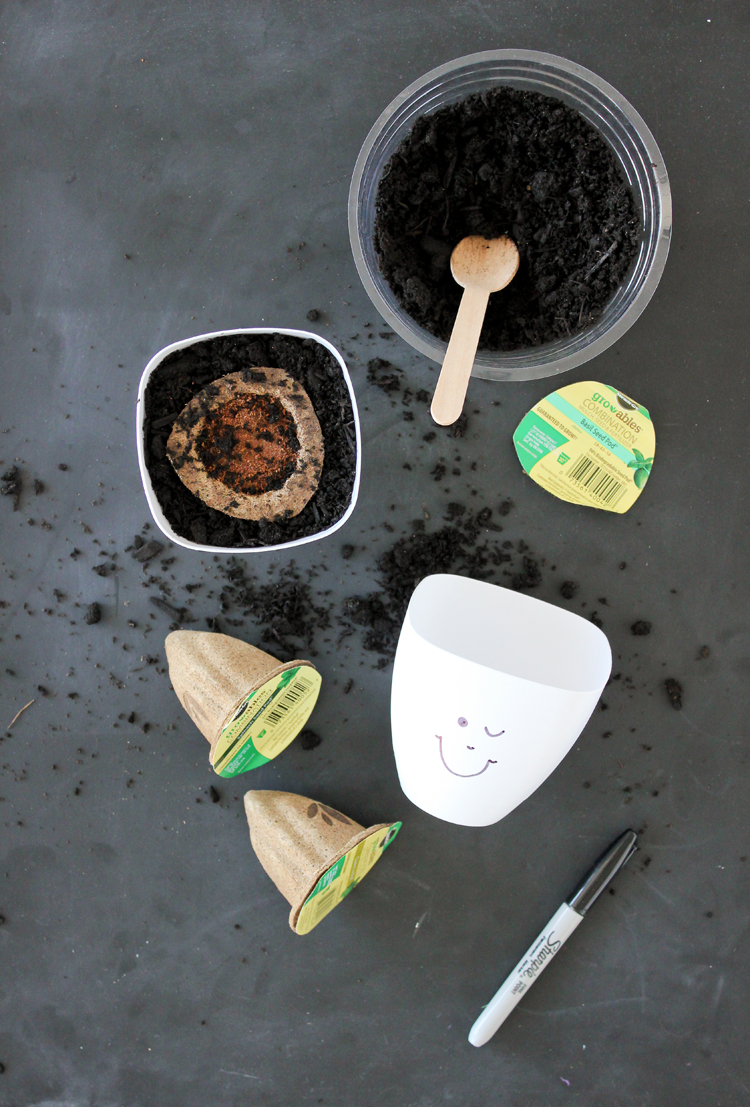 The key ingredient is a Miracle Gro gro-able seed pod. These cute, little gro-ables contain the seeds, potting mix, and plant food needed to nurture your plant to life; all wrapped up in a neat, easy to plant, decompose-able pod.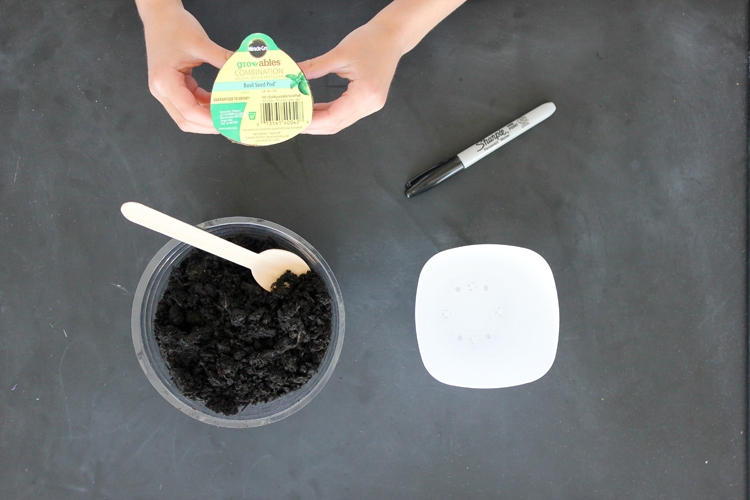 It simplifies and streamlines the growing process to give your seedlings a little head start and to make it easier for newbies and little hands.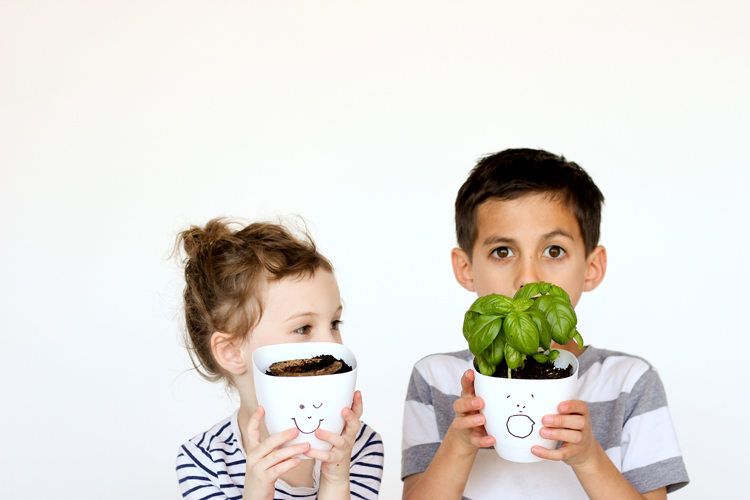 To add a little element of fun, I had my kids draw faces on the sides of the pots so that the herbs would look like a silly pile of hair growing out the top. Cute, right? My kids got a kick out of this.
I added an herb start to one of the pots to illustrate what it would look like since I thought it would be a couple weeks before our pods started sprouting. It was a pleasant surprise when I found one of the pots already sprouting yesterday morning. The kids are thrilled! It's been so fun to see them catch the gardening bug.
This project is so easy the kids can really manage the whole thing themselves. Even my four year old only needed some minimal coaching from my seven year old to get the job done.
You can see them at work in this little one minute video:This project is such a breeze, and such a kid pleaser.
It's an activity they can really take ownership of, which I think, yields greater and longer lasting rewards,  for your kids, and you!
It's also an easy growing project to do no matter what kind of space you have to garden in. A window sill, a balcony, or a patio deck. It all works.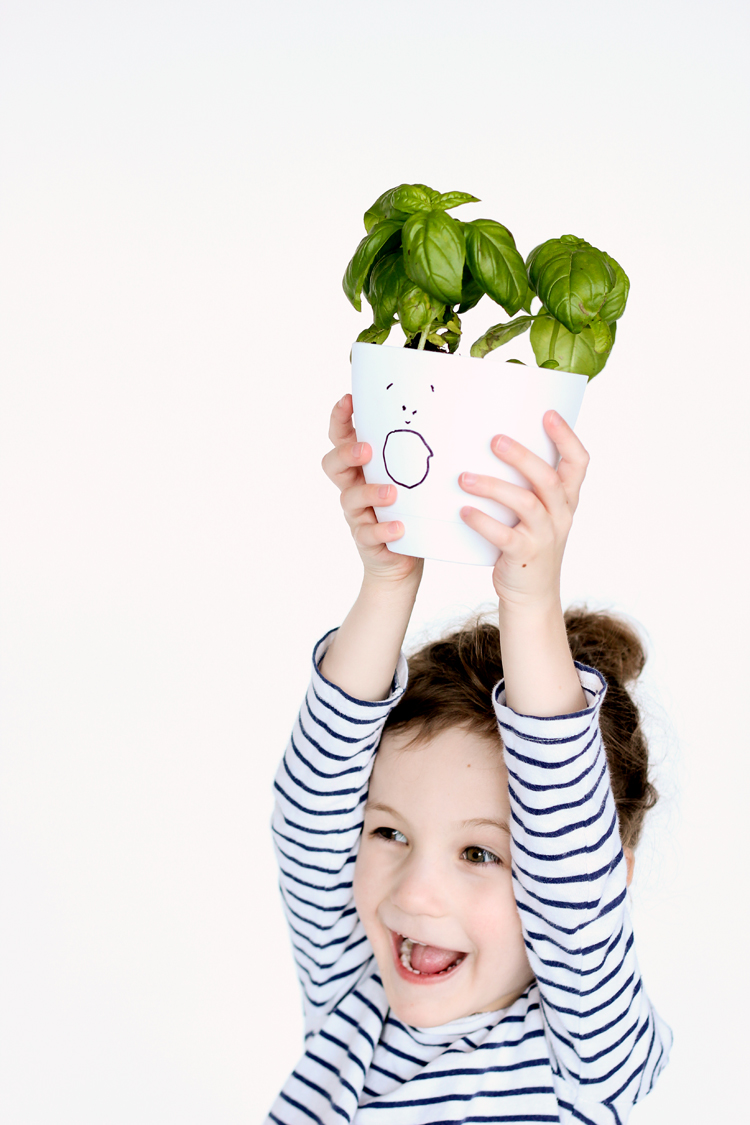 If you're feeling adventurous you could offer more colorful paints and markers for your kids to use. Just be sure they're waterproof and that they don't bleed into the interior of the pot.
Make one for each family member, or one for each of your favorite super heroes. The sky is the limit!
My kids mostly stuck with simple smiley (and winking – ha!) faces but Reid started to get more adventurous with his bearded viking….if you were wondering what that face was. 😉 Kid art is my favorite.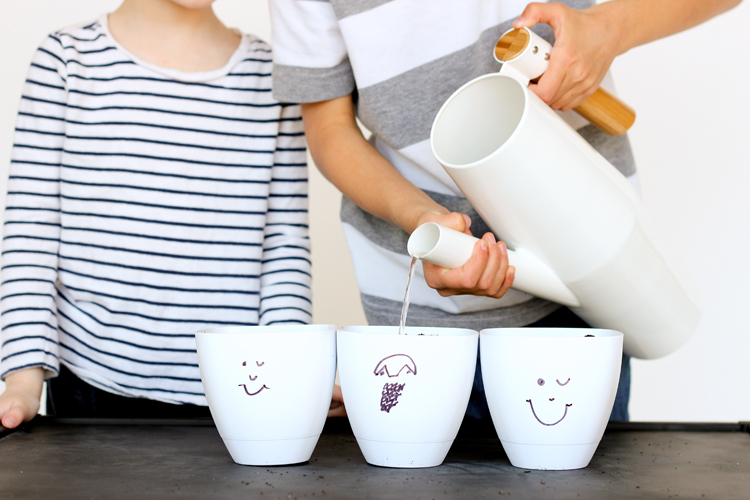 If you need a recommendation on planter pots, almost any will do. I personally prefer the plastic/vinyl planters with built in planter saucers because they are more kid friendly and cleaner to use. I got these white ones from Target because they jive with our house decor best. Plus, they only run you about $1 a piece and come in various sizes.