You know a sugar cookie is done right when it's sweet enough to eat sans frosting, but it's not so sweet that all you can taste is the sugar.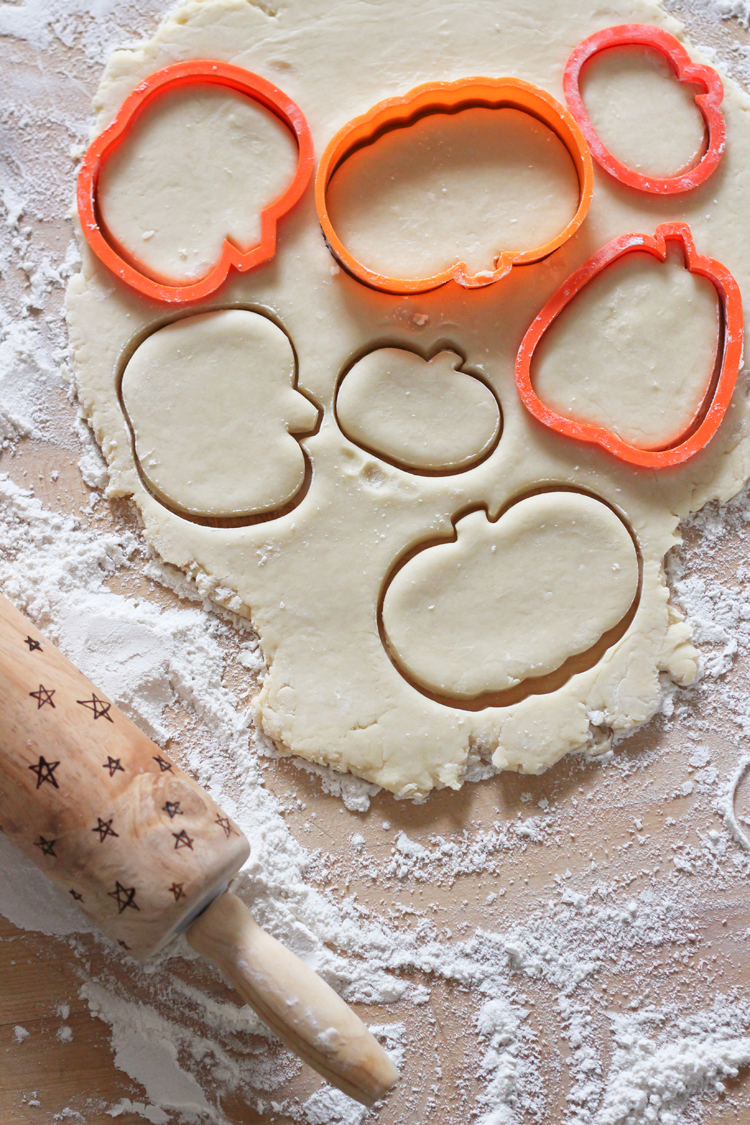 My mom's tried and true Sour Cream Sugar Cookie recipe captures that flavor perfectly. The only problem is…it's not allergy friendly.
Since my daughter was diagnosed with a dairy, egg, and peanut allergy we have given up a lot of our favorite foods and some holiday traditions along with it.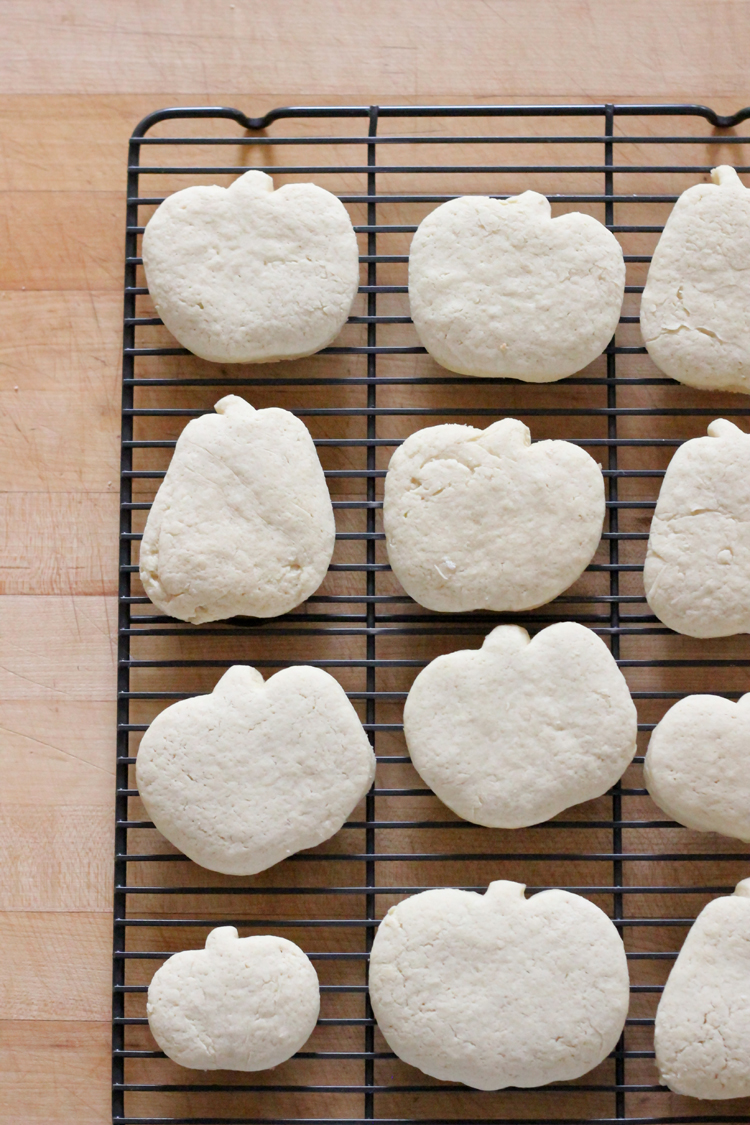 With a little tweaking, I am happy to say that we do not have to give up this one!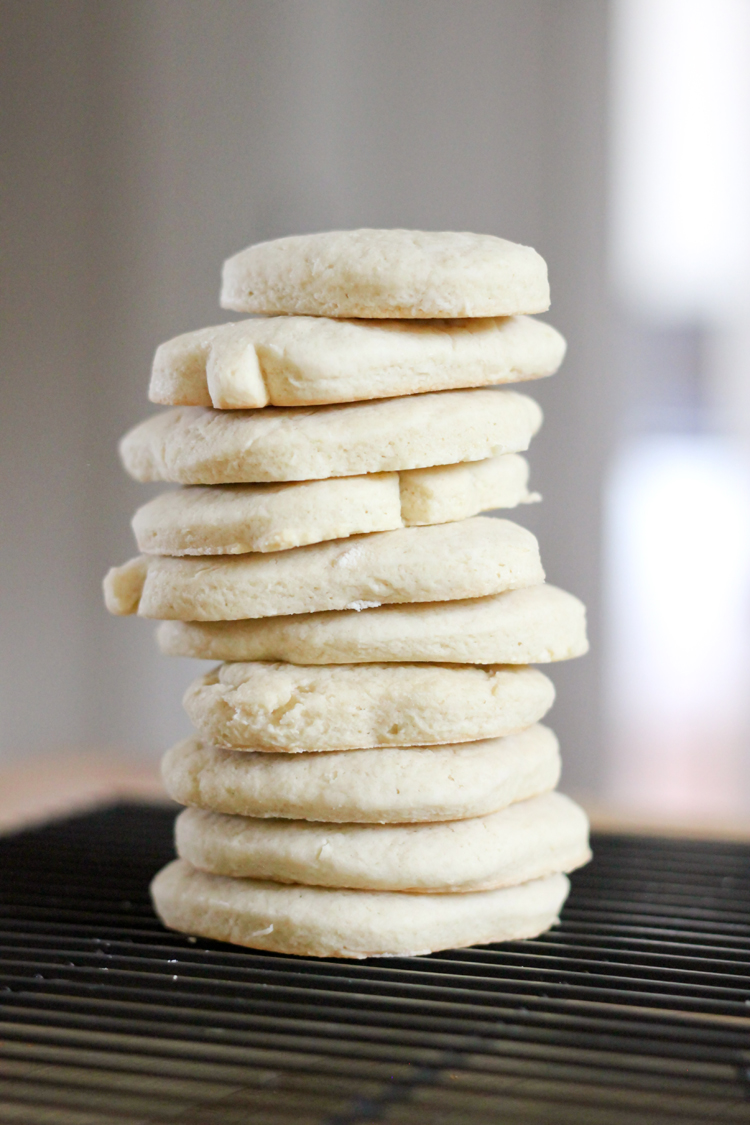 First, grab the original recipe HERE. Then make these substitutions:
For eggs, substitute with arrowroot starch. I used this kind from Bob's Red Mill. The egg replacer recipe is simple: 1 TBSP. arrowroot starch, 1 TBSP. vegetable oil, 1/4 cup water. It's also on the back of the packaging.
For sour cream, I used this Tofutti dairy free sour cream. I don't love it as a straight sour cream sub, but it's not bad tasting either…just okay. In the recipe though, it worked great.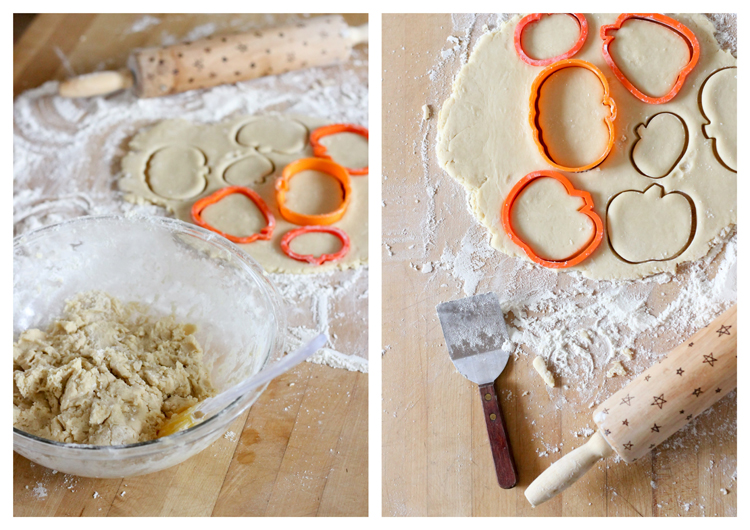 The rest of the recipe is pretty much the same. I would say the dough is still pretty sticky and soft, but in a different way. It feels more pasty than fluffy, but it still requires lots of flour for the cutting board and bakes up the same.
Just be careful not to add toooo much flour. If the dough rolls out and cuts up easily, but is still too hard to handle that's good! That means you haven't over floured them. Just use a brownie spatula to transfer them to the pan.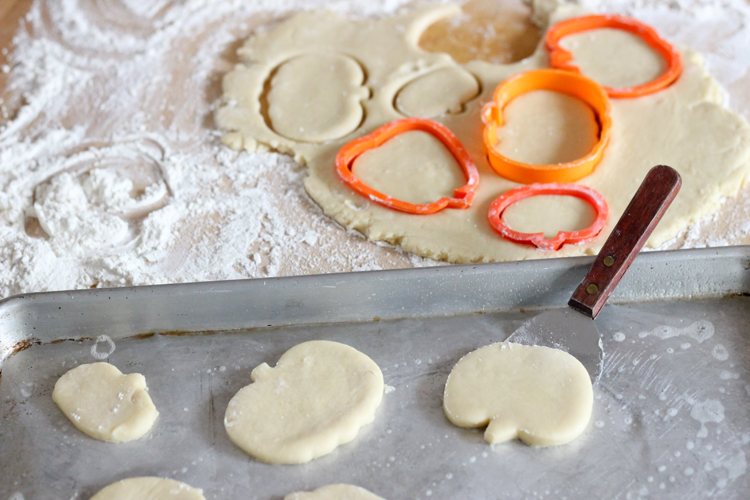 Bake it just until the sides look like they are starting to brown a golden brown.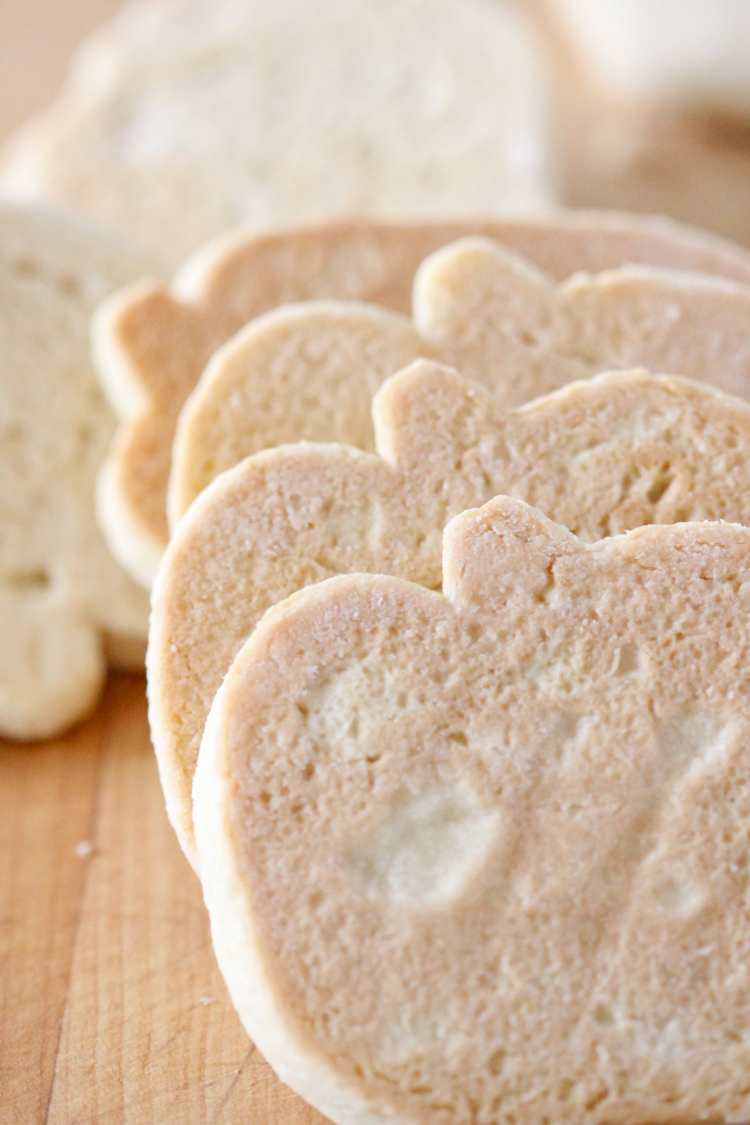 If the bottom of your cookies look like this, then you're golden. 😉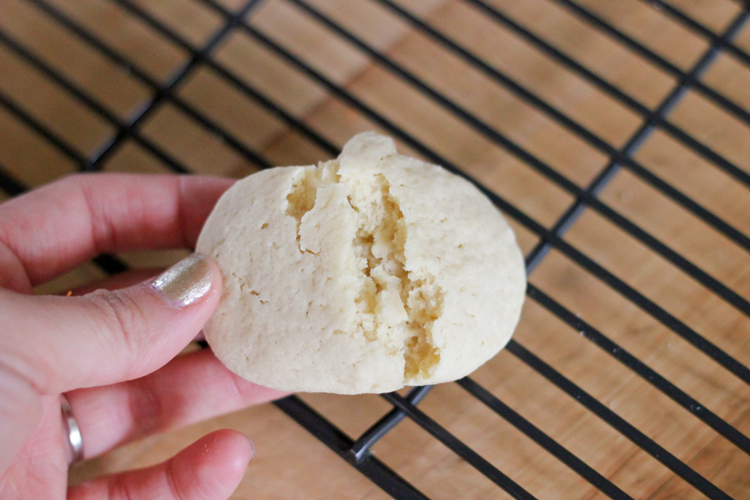 You end up with a light, fluffy, almost creamy like cookie. When you bend it, it should crack open just like this. Yum!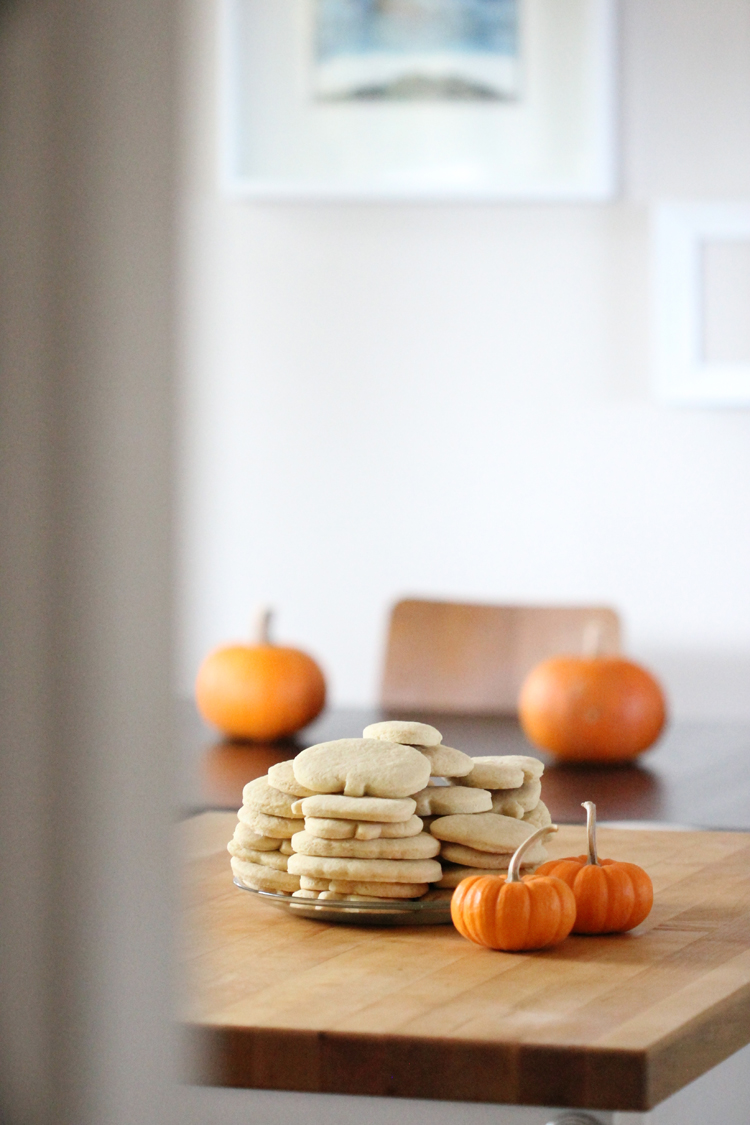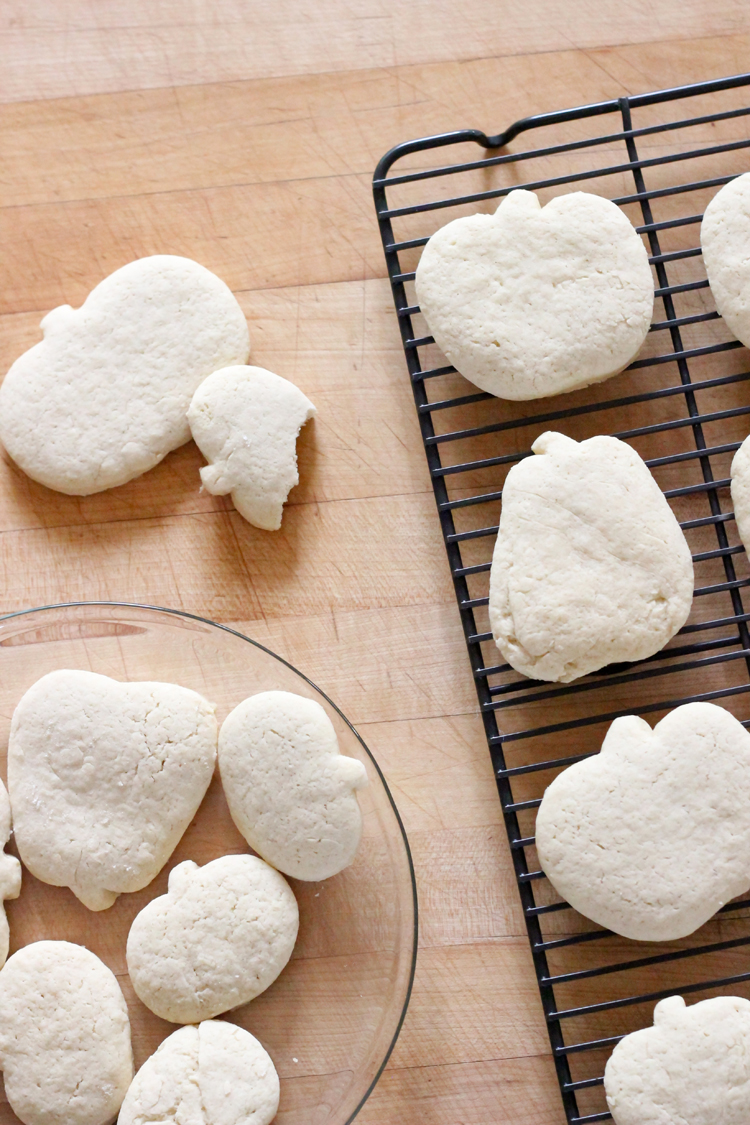 They have the perfect amount of sweetness. They are delicious alone but not so sweet that a swipe of frosting will kill it dead with sugar overload.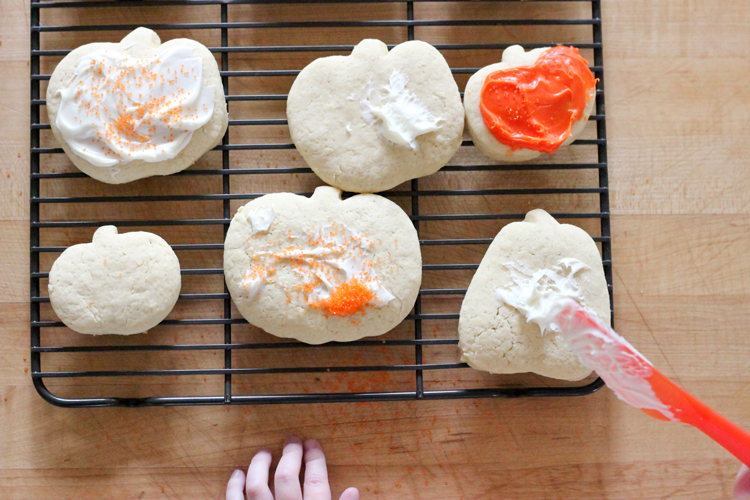 For the frosting this time, honestly…I just used canned. Sometimes I have the energy to make it from scratch, but sometimes, the instant gratification of canned works best with kids (and the dishes fairy!). No shame in that.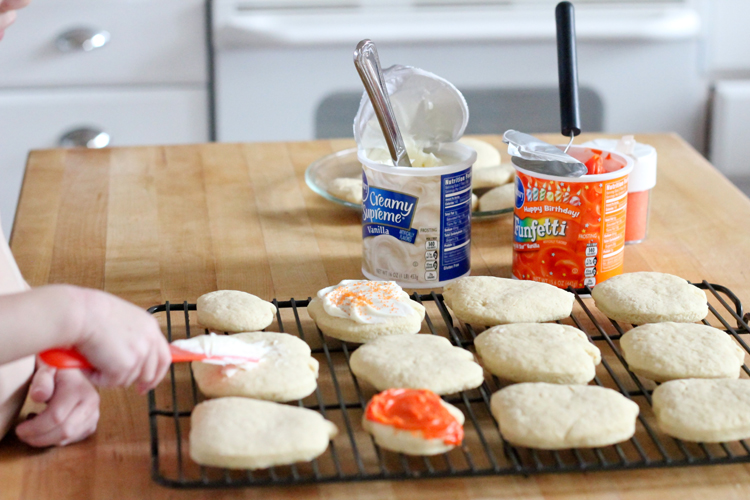 The only allergy friendly kind I have found is made by Pillsbury. Most all of their frostings are dairy free (but are not soy free). Of course, always read the labels. The ingredient list is not very healthy, but then again, cookies aren't really healthy to begin with.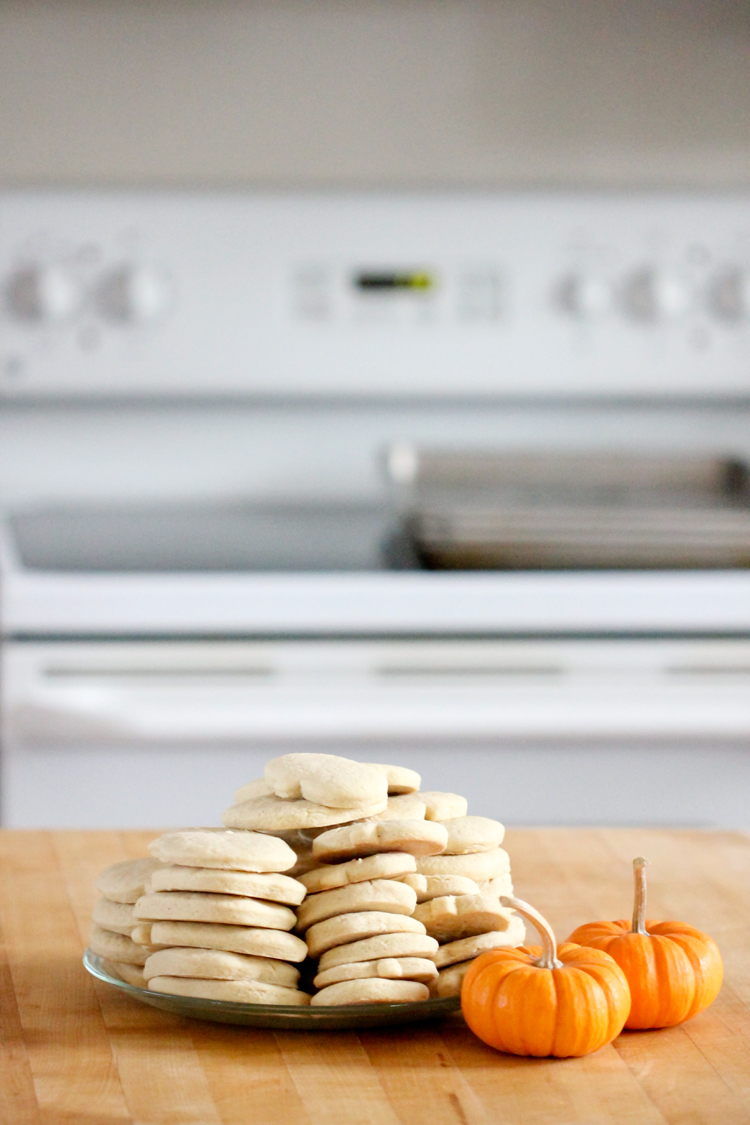 We frost only a portion of the cookies and then eat the rest as is, because they are just so good on their own!