Sometimes I pull out all the stops for Halloween and sometimes I like to dress up in subtler ways.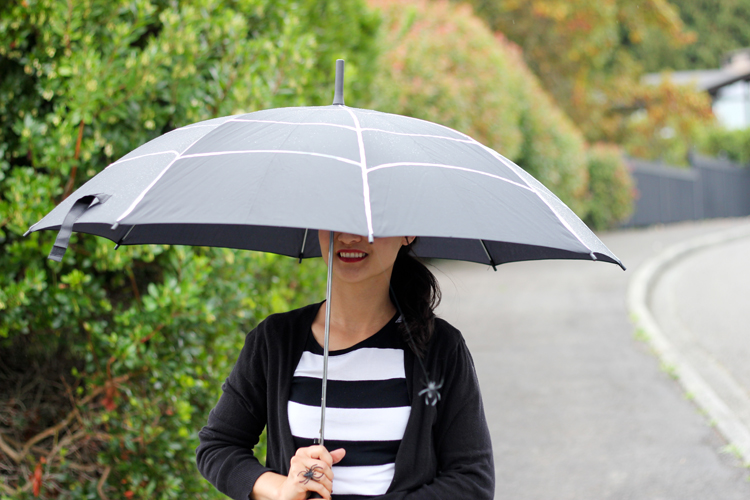 We recently moved to the Pacific Northwest from Utah. Instead of the threat of snow on Halloween, I have to worry about rain. That's where this pseudo costume comes into play….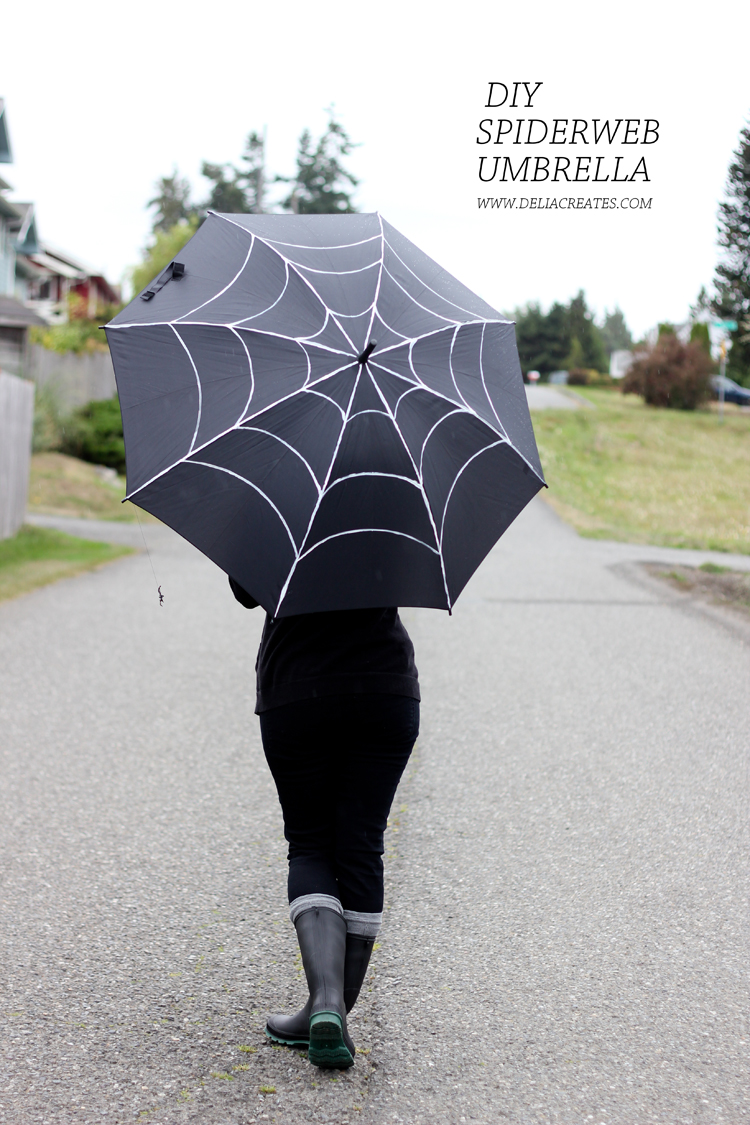 Ta da! Instant spider mom costume!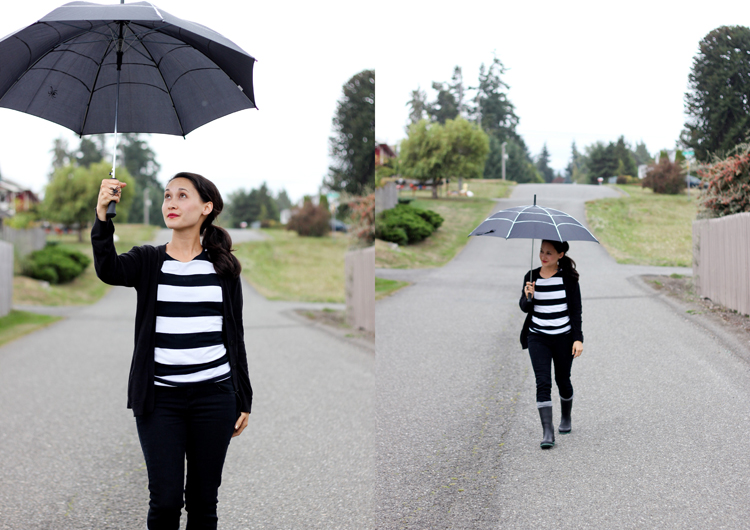 I'll probably use it to gather my kids under as we go from house to house trick or treating, but it can also make for a fun accessory to any full fledged costume.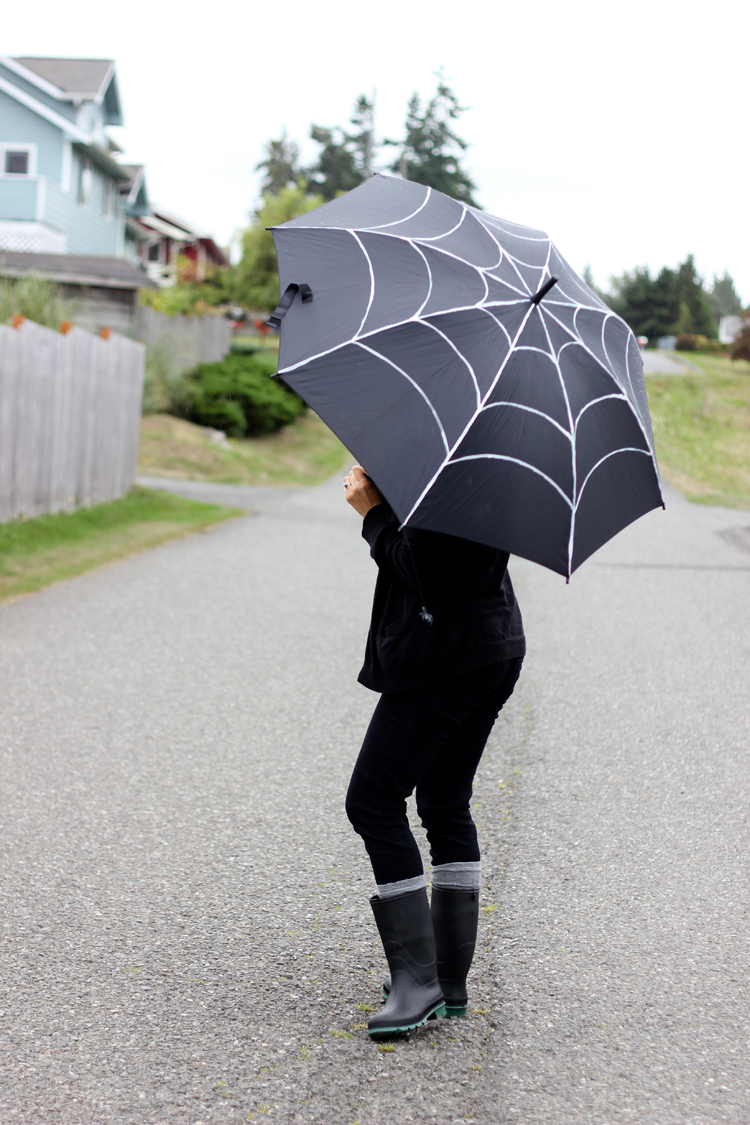 Maybe combine it with this spiderweb cape  or this spiderweb fascinator for complete spiderwebbi-ness.  Then throw in this, this, and this spider project to become a completely crazy spider lady like me! 😉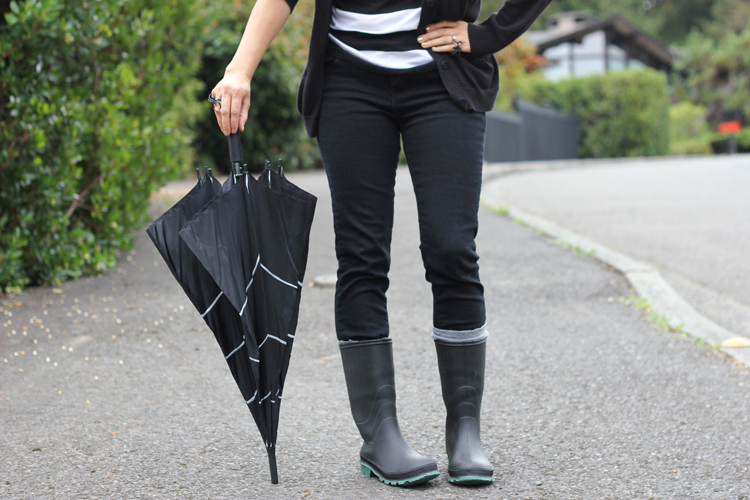 Okay, let's make this spiderweb umbrella shall we?
All you need is white fabric paint (I used Tulip brand), a black umbrella (mine was $5 from Walmart), and a thin paint brush.
Note: You can use white acrylic craft paint instead of fabric paint but it will likely not hold up as well as the fabric paint over time.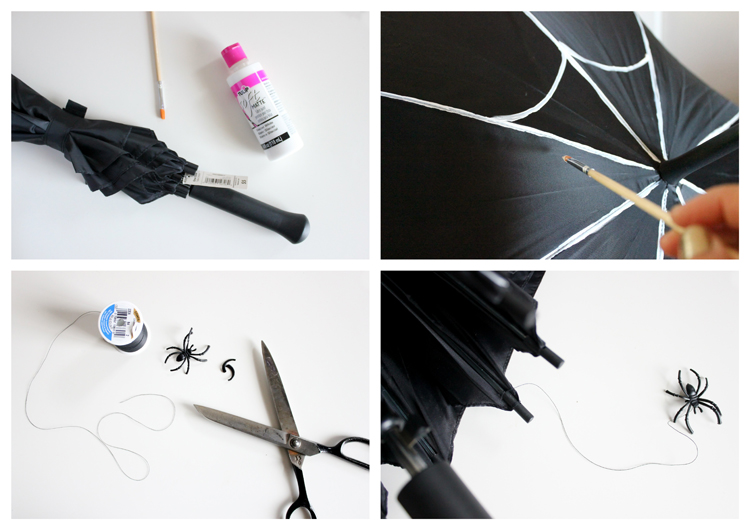 First, open up the umbrella and paint lines down the spines. Then add the web lines in between. Let it dry….and you're done!
Optional: Add a plastic spider by cutting the ring off a spider ring and tie it to the inside of an umbrella spine with black thread.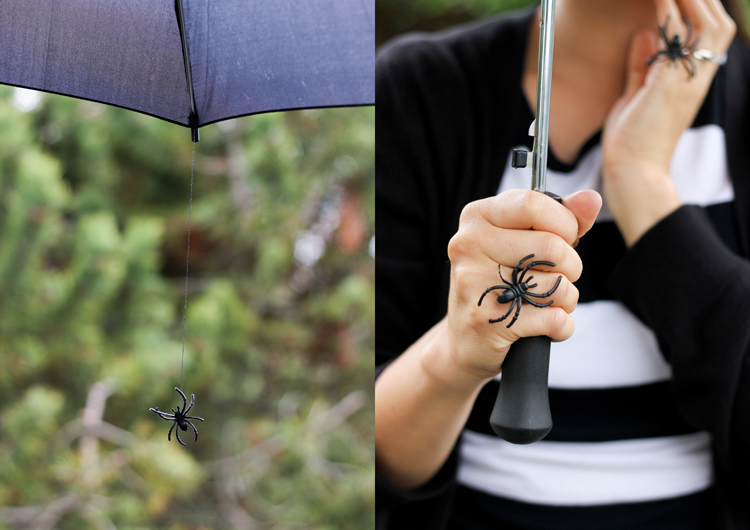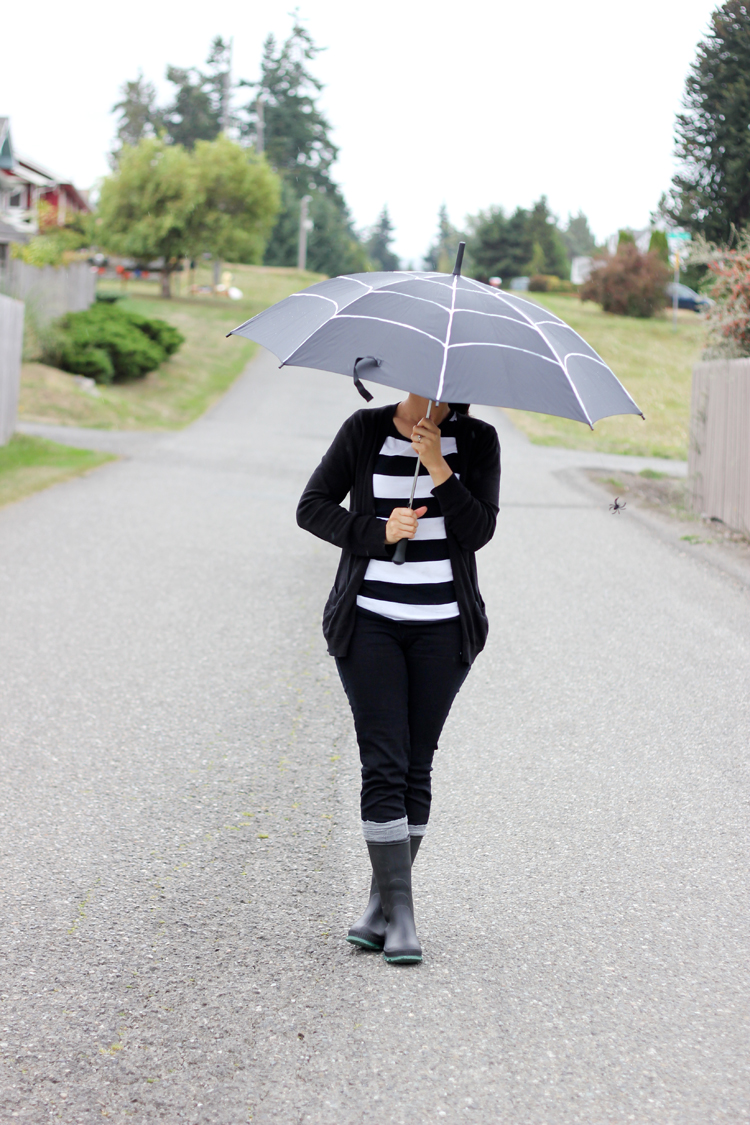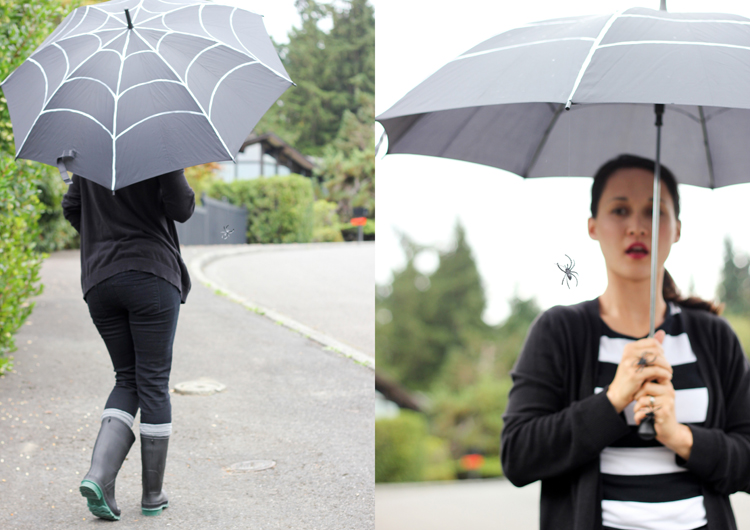 If you decide to add a spider, do not make the thread too long or it will get tangled.
Just make it long enough to freak yourself out…ha. 😉 The terror in my face in the picture to the right is real. Something else I have had to get used to since moving here are the huge spiders! Holy cow. I have seen a few as big as this plastic one and some larger, just in and around my house! Eek!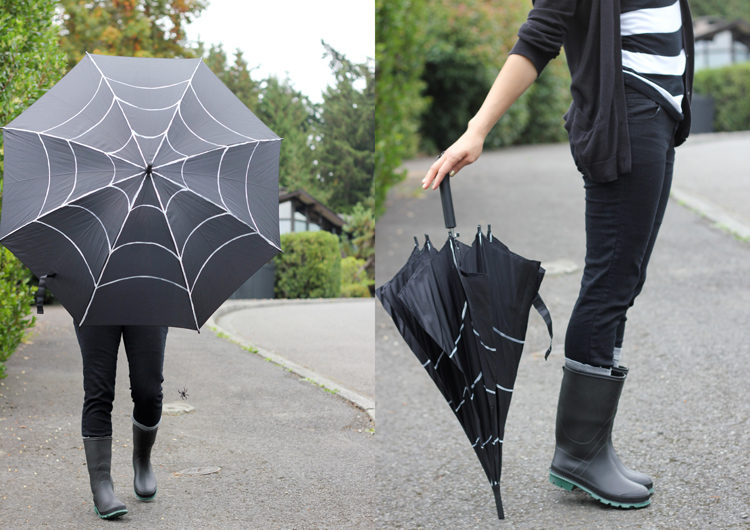 They must be my muses for all my recent spider Halloween projects. 🙂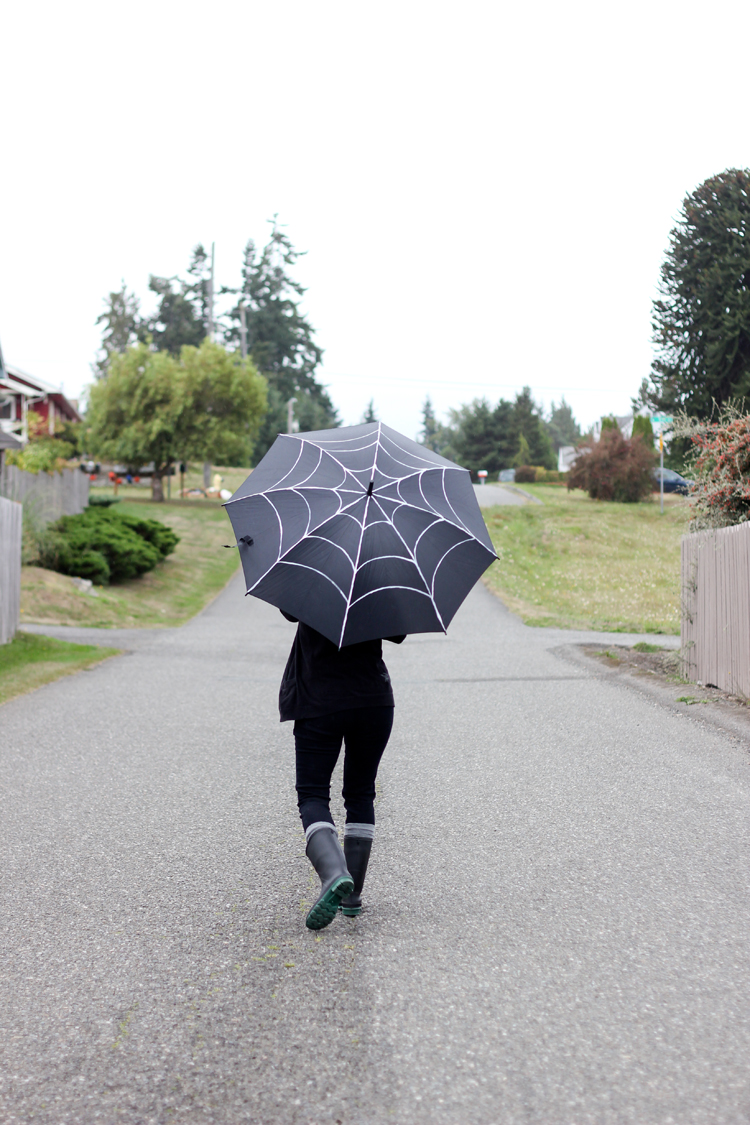 Happy Spider-ween!