I can't decide which is more fun, dressing up for Halloween, or dressing the house up for Halloween.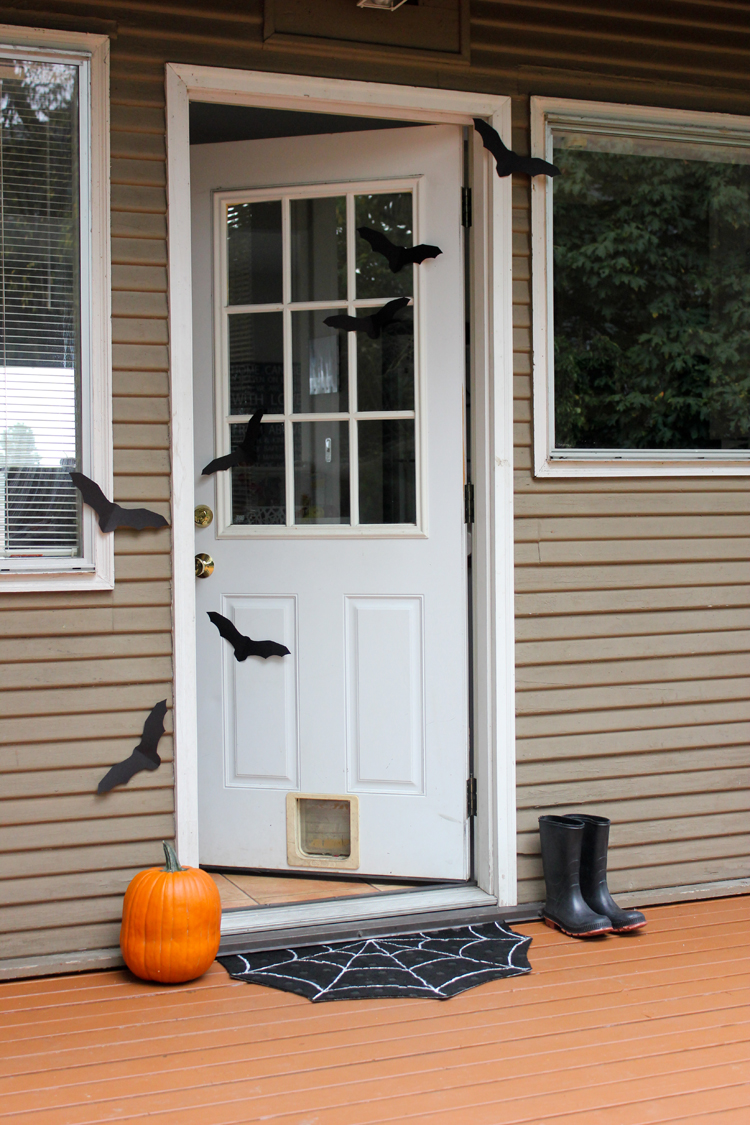 I don't go too crazy, but I definitely enjoy adding a few touches here and there.
I usually like to keep things simple and graphic…like with this doormat.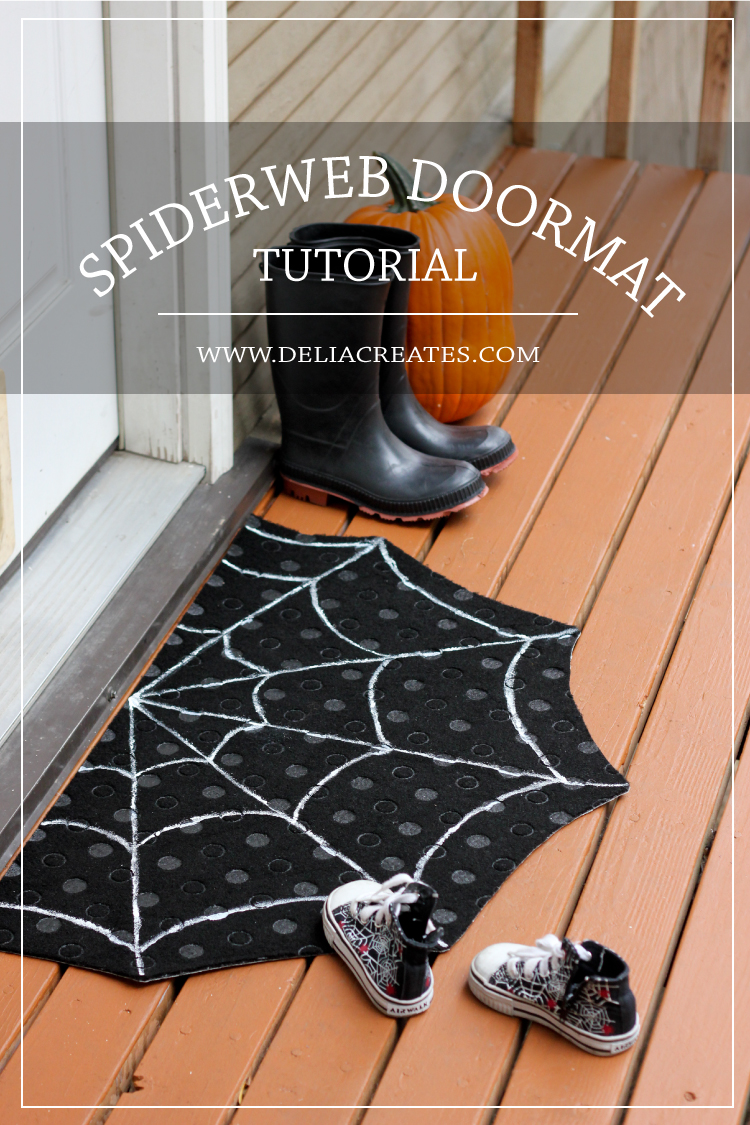 It's super simple to make.
All you need is:
1 low pile black semi-circle doormat* white fabric paint** thin bristle paintbrush  
*I got my doormat from IKEA for $5.
**You can use regular acrylic craft paint, but I think that fabric paint will likely hold up to the elements a little better over time and it doesn't crack as easily when dry.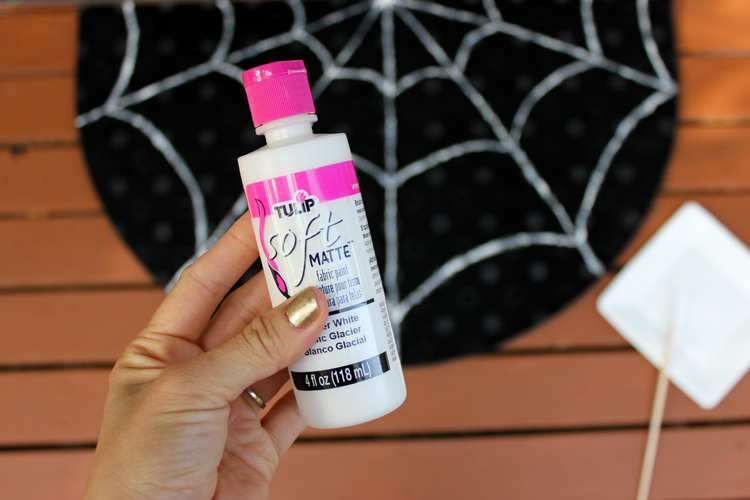 First, paint on the straight lines. Start with the center line and then fan out the rest as evenly as you can.
You can get really exact with this and measure everything out if you want to. I just eyeballed it. It's not perfect, but I sort of prefer it that way.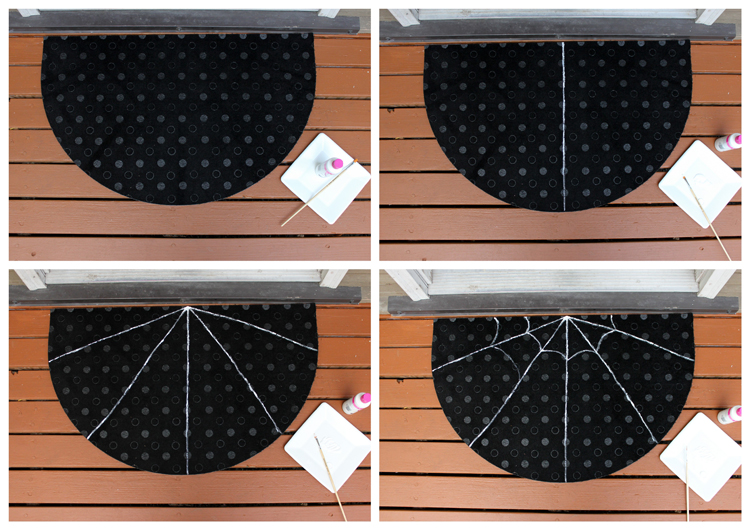 Then add the curved web lines in between the straight ones. You may need to add two coats of paint to make the lines bold enough.
If you smudge the paint, don't fret! Carefully rub the excess paint away with a damp rag or a baby wipe, while the paint is still wet. Works like a charm!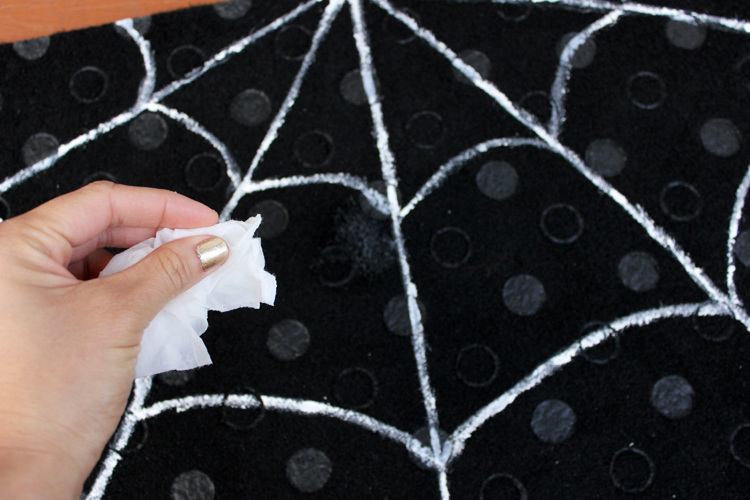 Optional: Cut curved pieces out of the perimeter of the curved edge.
Let it dry completely and you're good to go!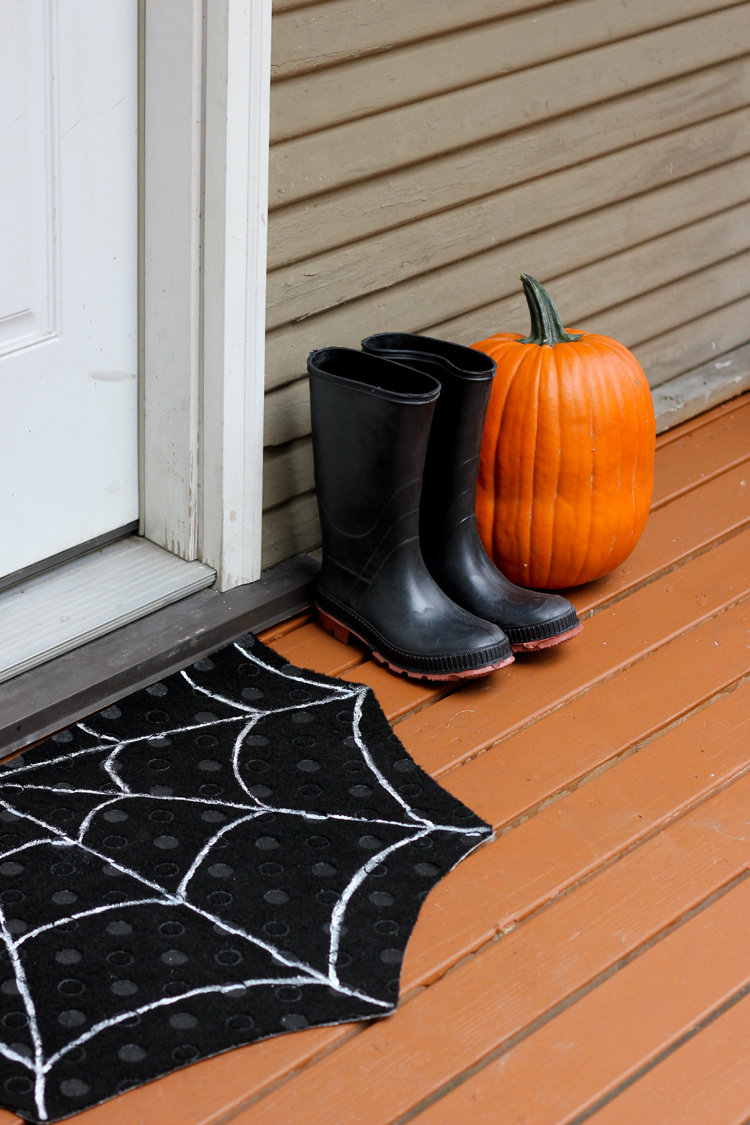 Our front door has a double entry and doesn't suit this mat as well, so I put it at the back door. We probably use this entrance more anyway, so it works well for us.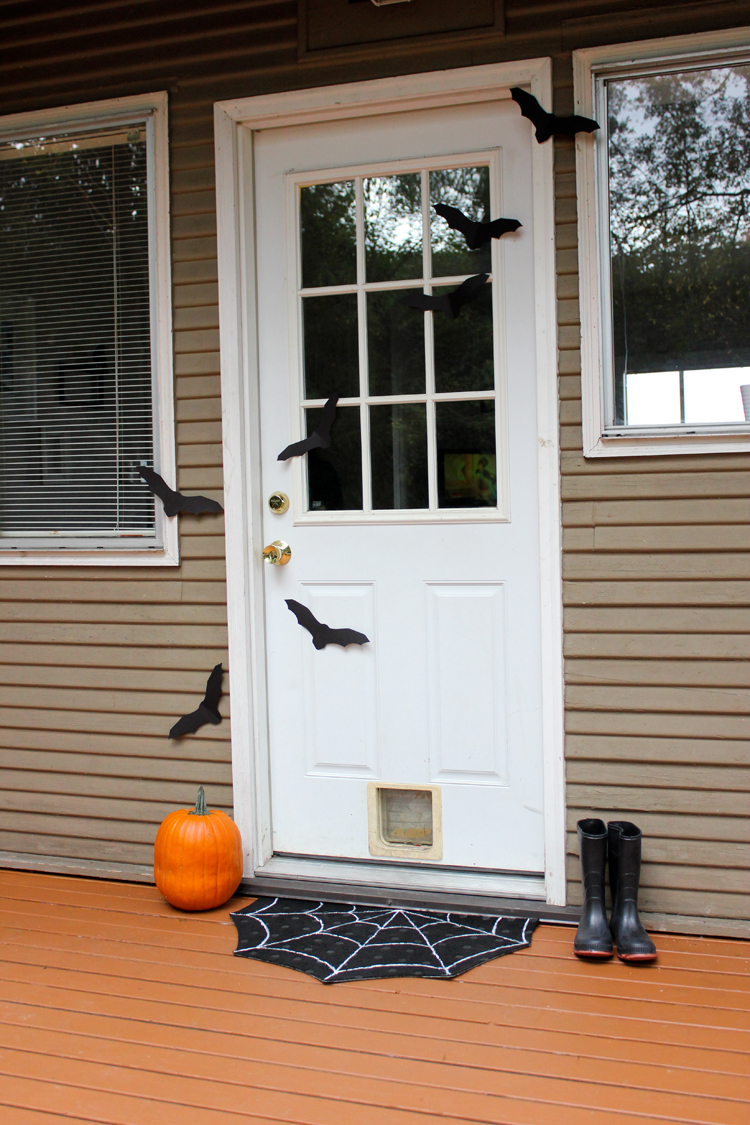 If you are wondering if we suddenly acquired a dog, we did not. 🙂 The doggy door came with the house we are renting. My kids are calling it a sign. I'm still not convinced. 😉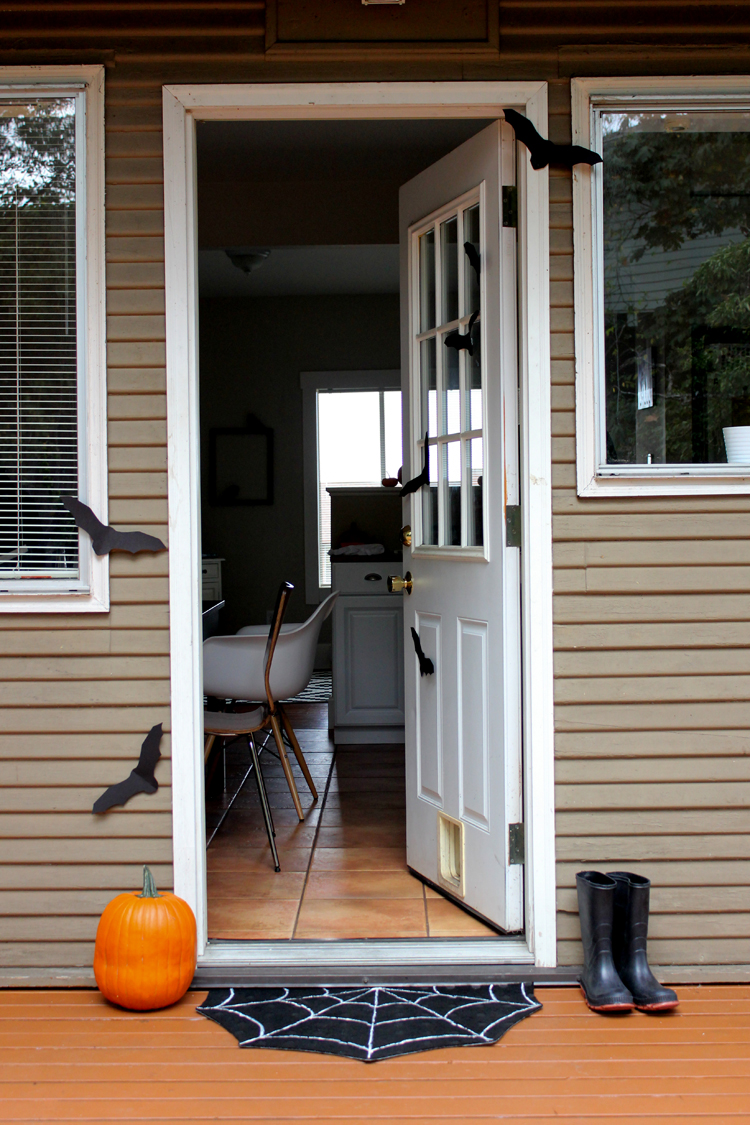 We've been using the rug for a few days now and even through rain and dirty shoes, it has held up great, as in you can't even see any wear on the rug or blemishes in the paint.
I don't expect it to hold up longer than maybe another Halloween season or two after this one, but the rug is a $5 rug to begin with.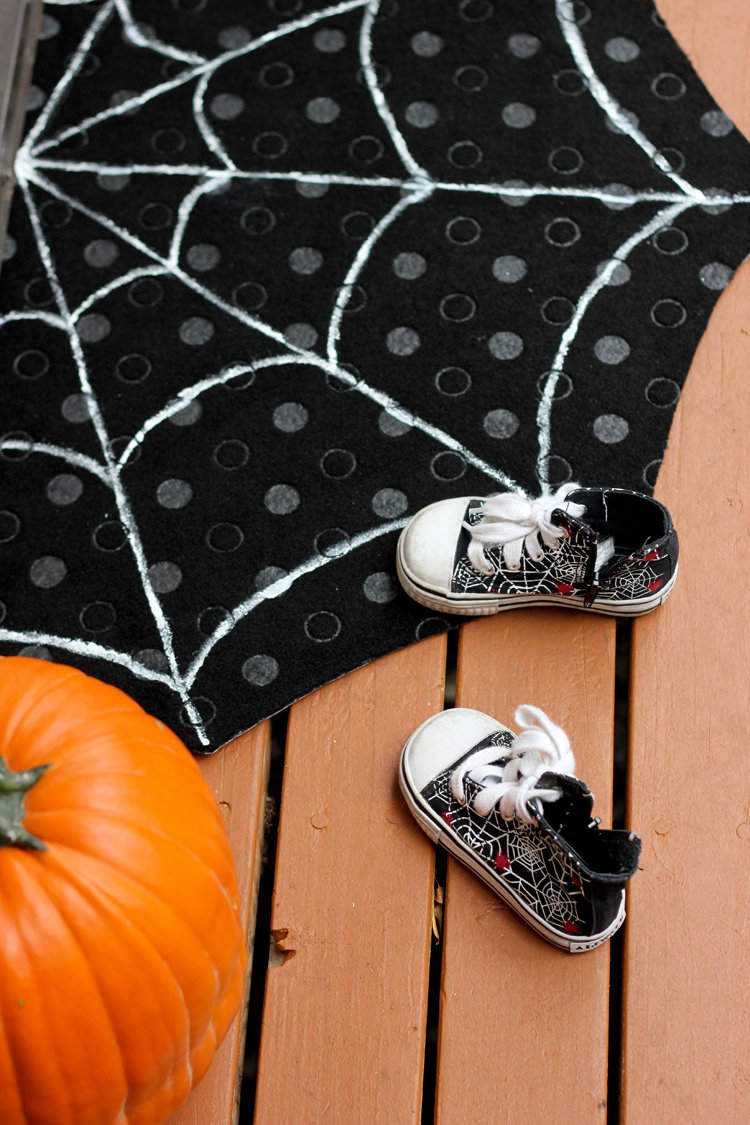 I know it's totally not a Halloween song, but when I step on the mat, I want to sing that song by No Doubt, "I'm walking in a spider web. So leave a message and I'll call you back." ha..throw back…er. Tuesday. 😉
P.S. Paper bats are from MADE!