Looking for a festive Halloween candy bowl that won't have to sit on the shelf the rest of the year?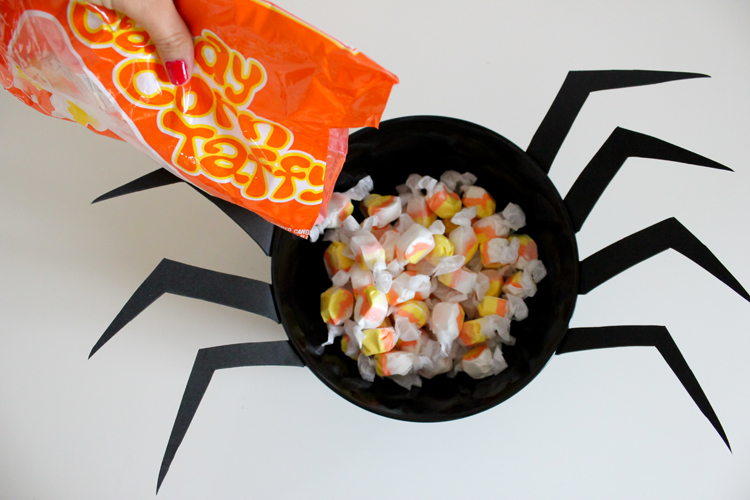 Why not dress up a basic black bowl you likely already have on hand?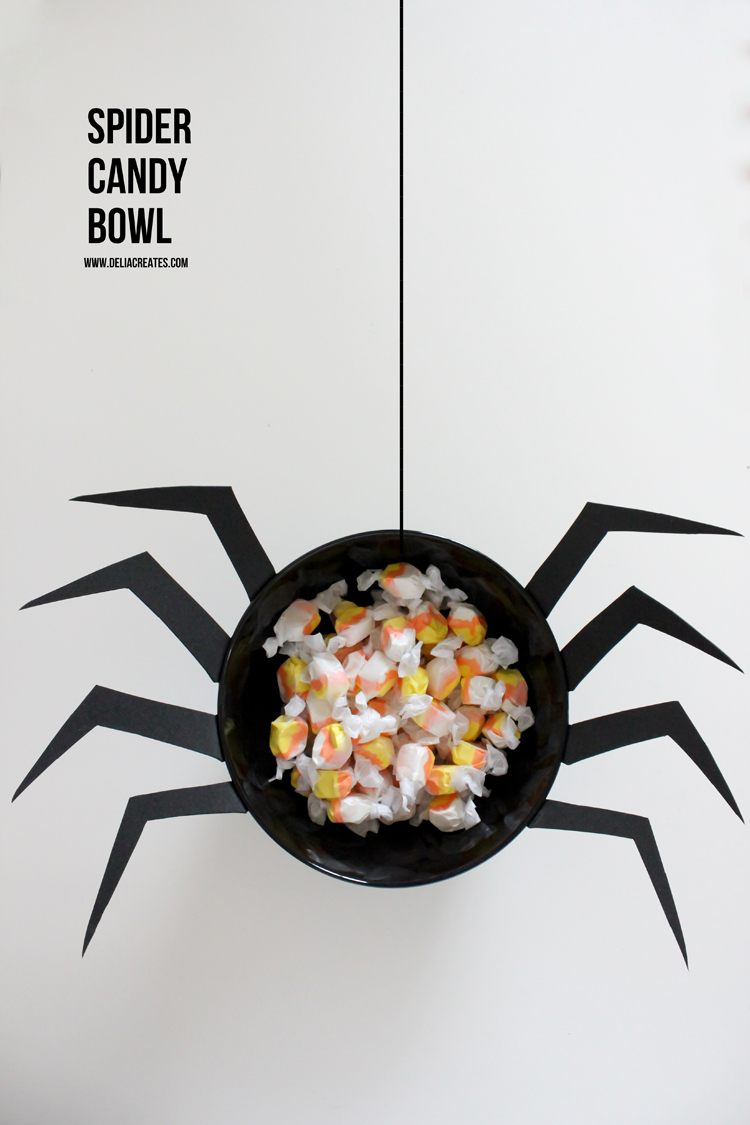 Grab some black craft foam, scissors, a pencil and black washi tape…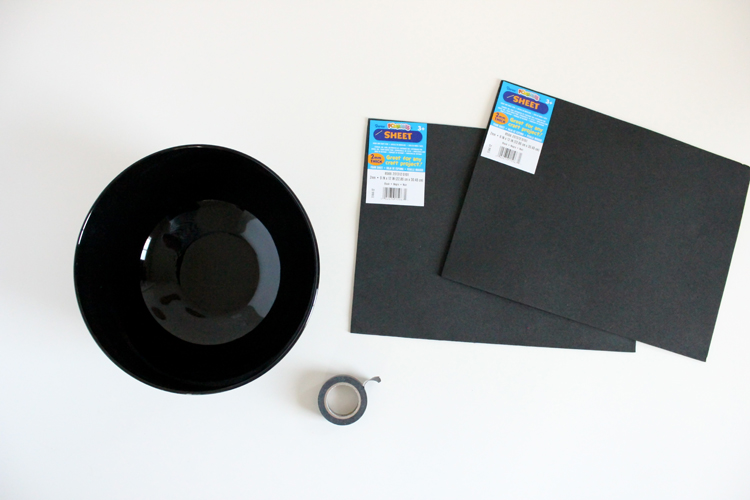 Cut out eight legs, and tape them to the sides of the bowl. Easy peasy!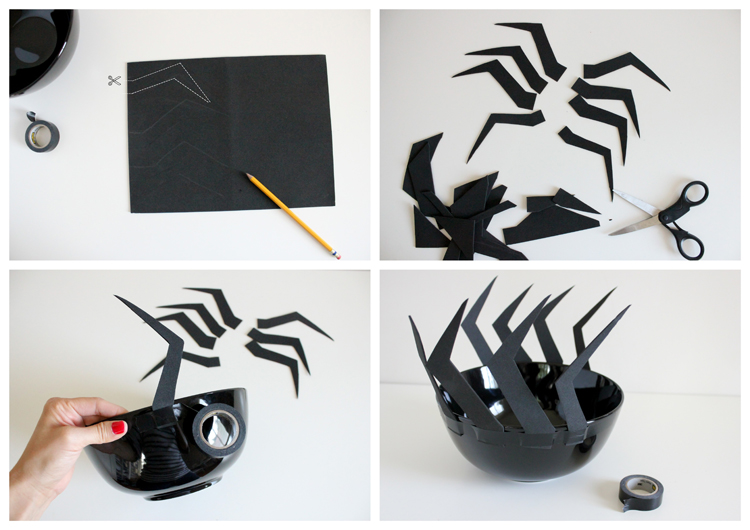 Bend the legs down firmly. Foam resists staying bent, so you may need to score the bent edges with your fingernails to get them to stay down.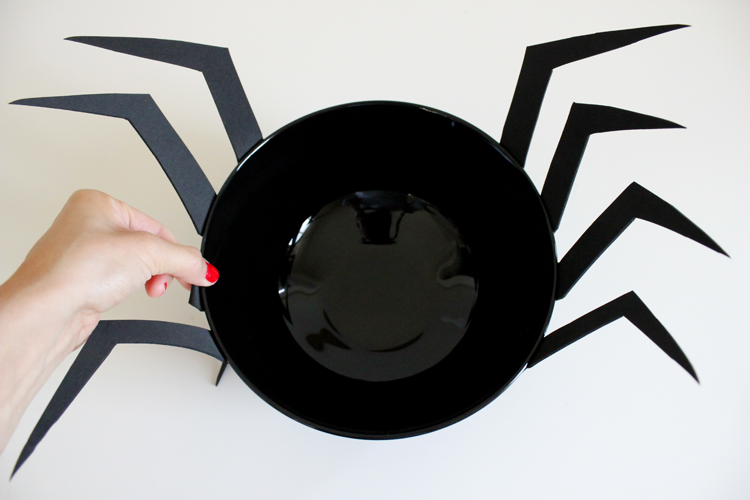 Five minutes later…and you're all set!
NOTES: You can use paper legs of course, but I think that craft foam holds up better to little hands reaching in and out. You can also use hot glue to attach the legs, instead of washi tape. If your bowl is glazed ceramic, it should pull away cleanly when you remove the legs.
If you want to use black tape like I did, but you don't have washi tape, try electrical tape instead. You can use scotch tape but it may not blend in quite as well as black tape.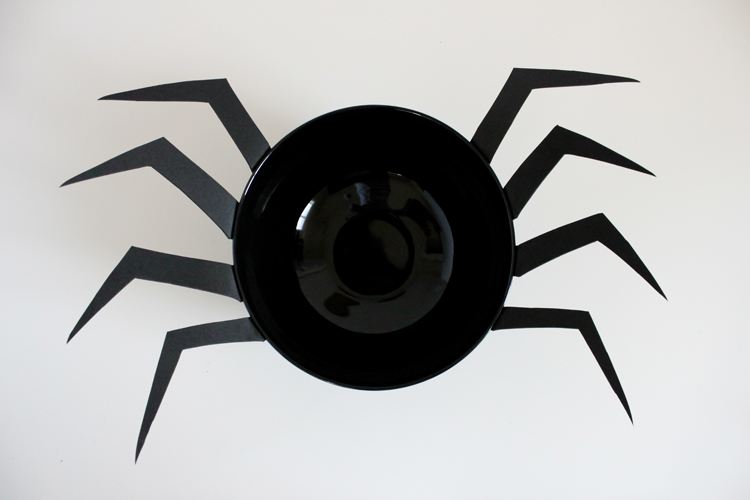 Add your candy and you are trick or treat ready!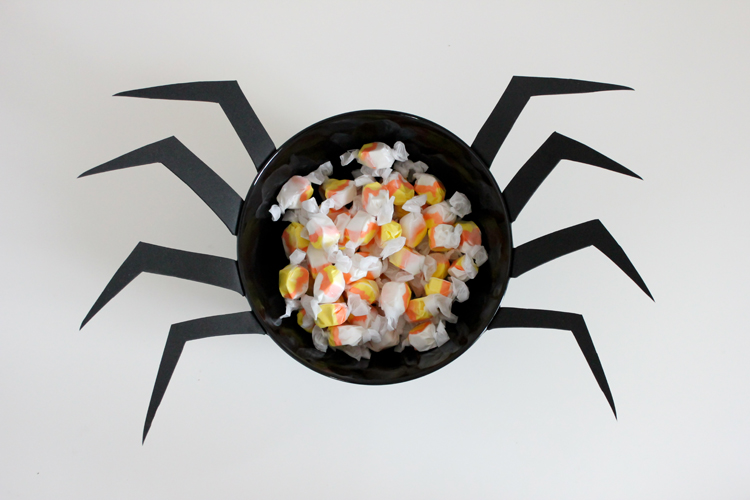 It makes for the perfect compliment to this spiderweb doormat (see THIS tutorial) if you want to leave your candy bowl while you  go trick or treating.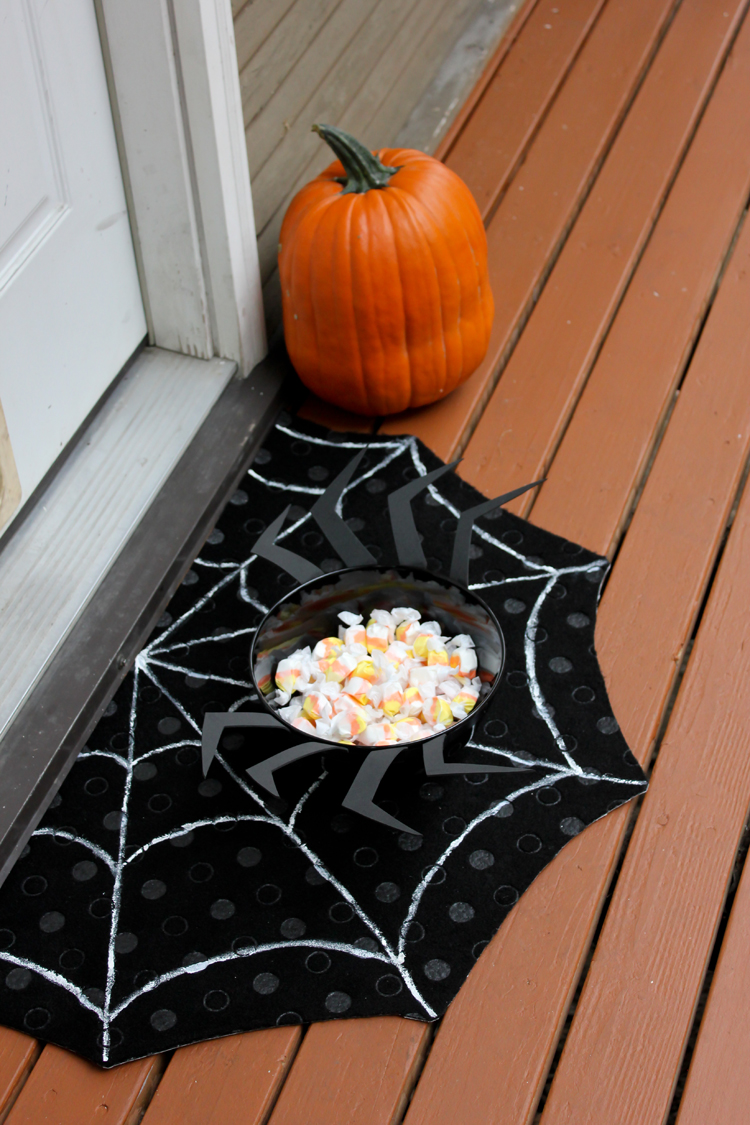 Doesn't the bowl look right at home? 😉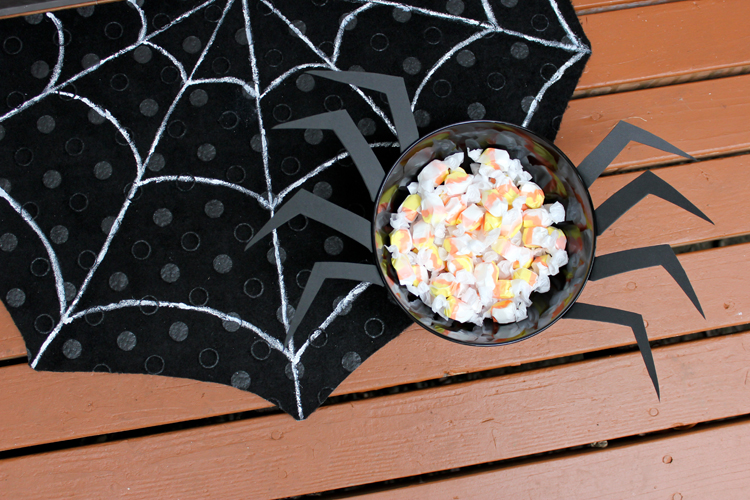 It would also do nicely on a party table. The foam legs should hold up nicely for whatever purpose you have in mind.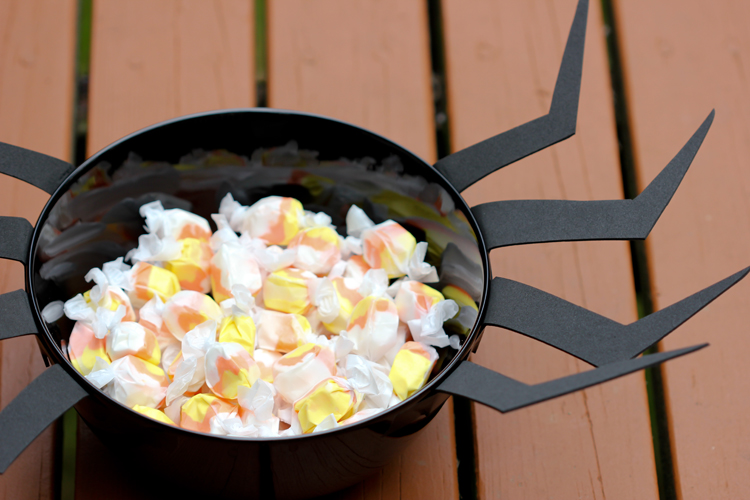 If you want to continue with the spider theme, check out this spiderweb cape, this spiderweb fascinator,  this fast, easy, spiderweb dessert, and this magnetic spider decor. Plus…there is more to come!
You would think I am spider obsessed or something! 😉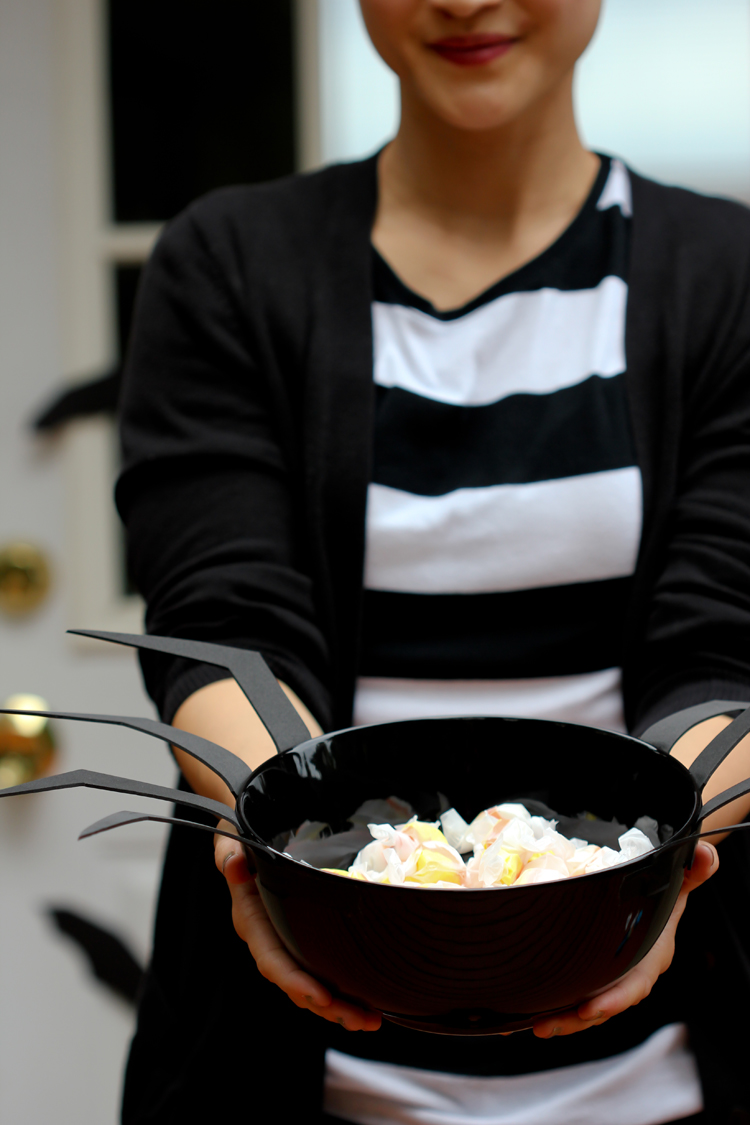 Sources: Black bowl – IKEA || black craft foam – Jo-Ann || black washi tape – Scotch
The candy is candy corn salt water taffy from Wal-mart. I actually despise salt water taffy. I bought it though, so I wouldn't eat it all before Halloween even got started…so far it's working! heehee…I know my resolve will crumble though once the chocolate starts rolling in.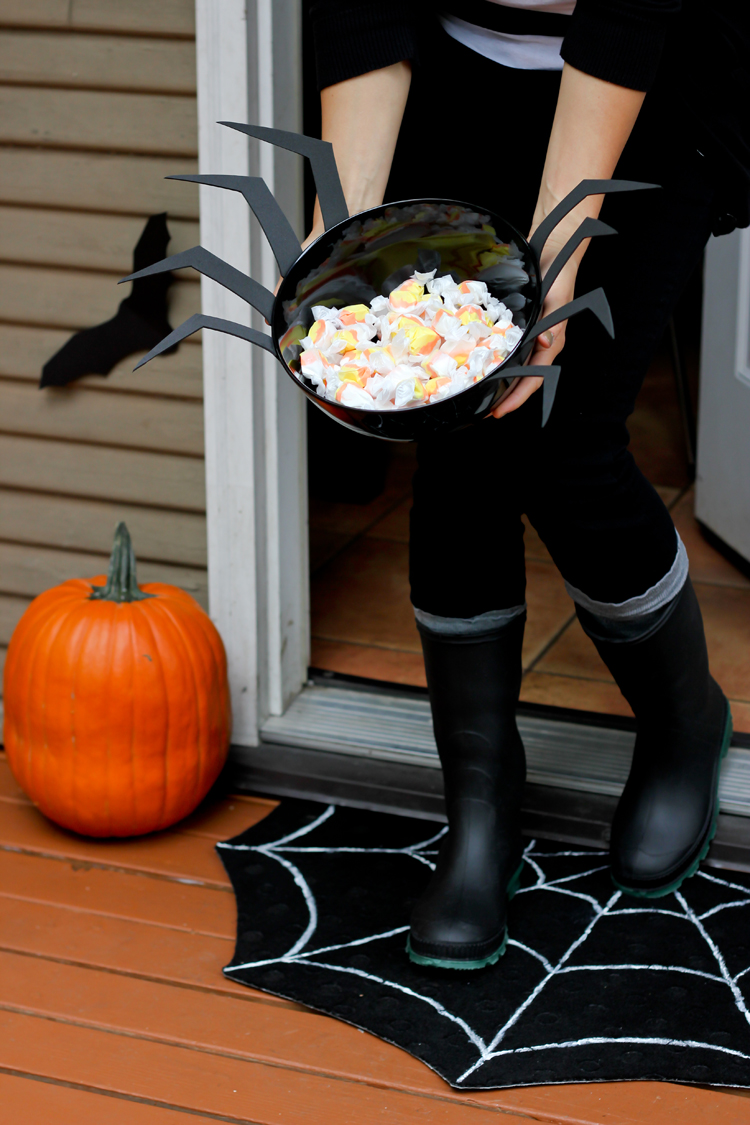 Trick or Treat!