I know I've been doing a lot of giveaways lately, but hey…it's the season for giving!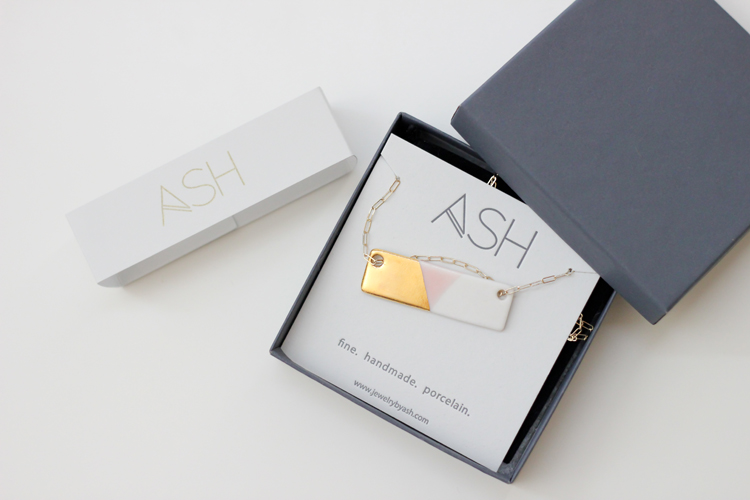 And today's giveaway is Awe. Some. 🙂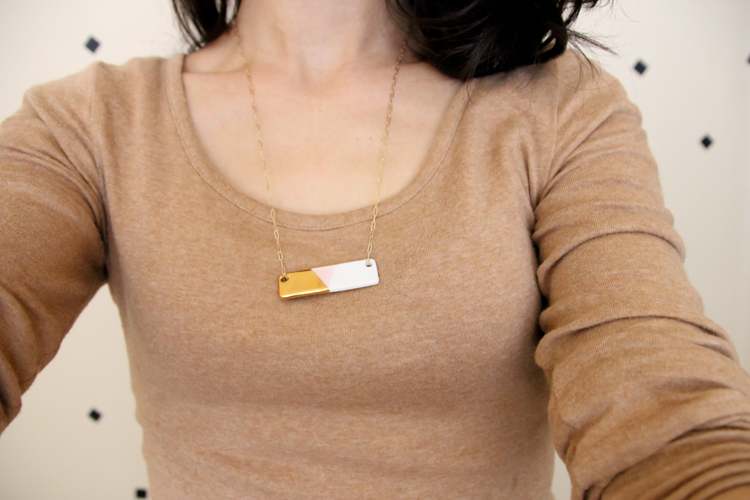 I was contacted by Ashlee from Ash Jewelry to see if I wanted to do a giveaway. One look at her shop and I was s.o.l.d. I love her stuff and I thought you would too! I don't normally like to do jewelry giveaways because I wear jewelry sparingly myself, but Ash's shop just seemed like the perfect fit for me and you, my readers.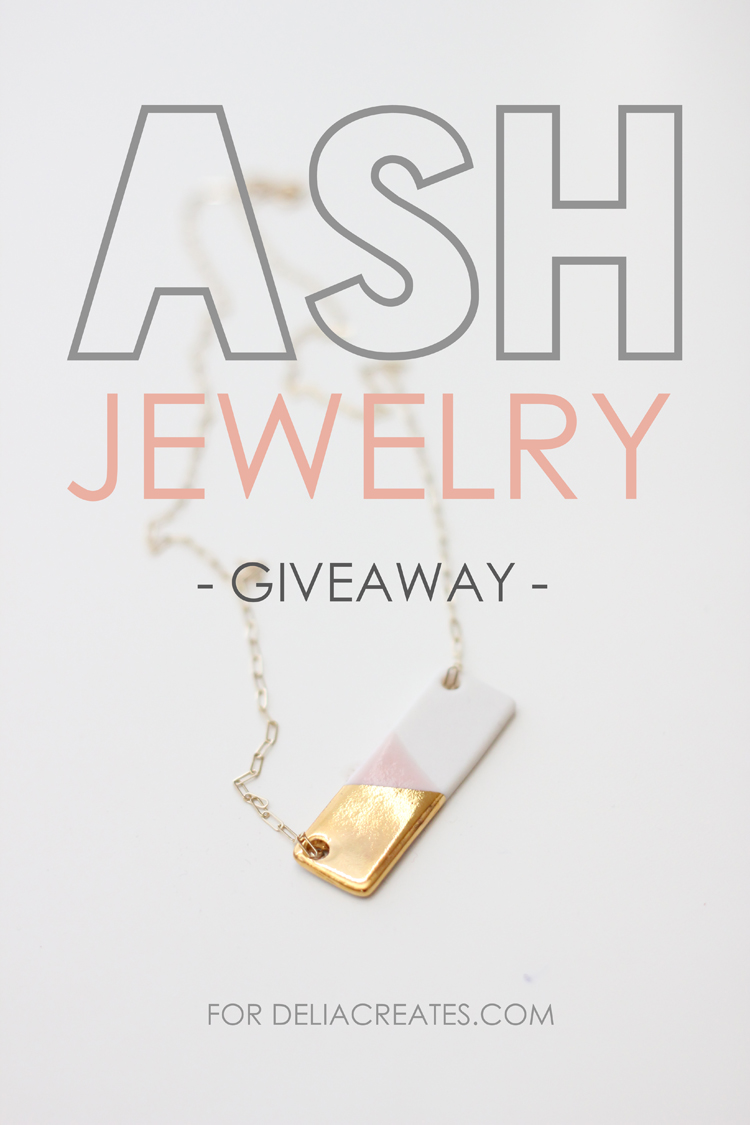 Her stuff is hip, it's well made, it's classy…and all handmade porcelain. It's also unique. I don't feel like I've seen stuff like hers anywhere else. Her jewelry is the perfect gift  for someone who appreciates top of the line handmade goods.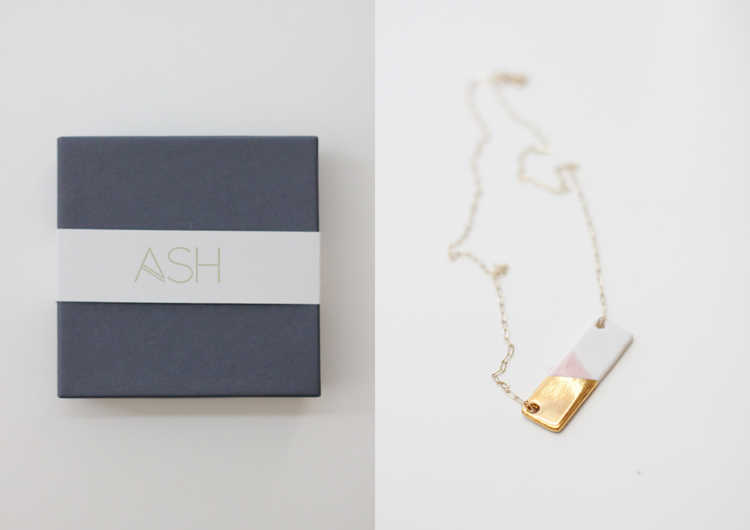 Ashlee spares no detail in quality from product to packaging. All her necklace chains are 14k gold filled chains, and her pieces are carefully glazed, gilded and fired.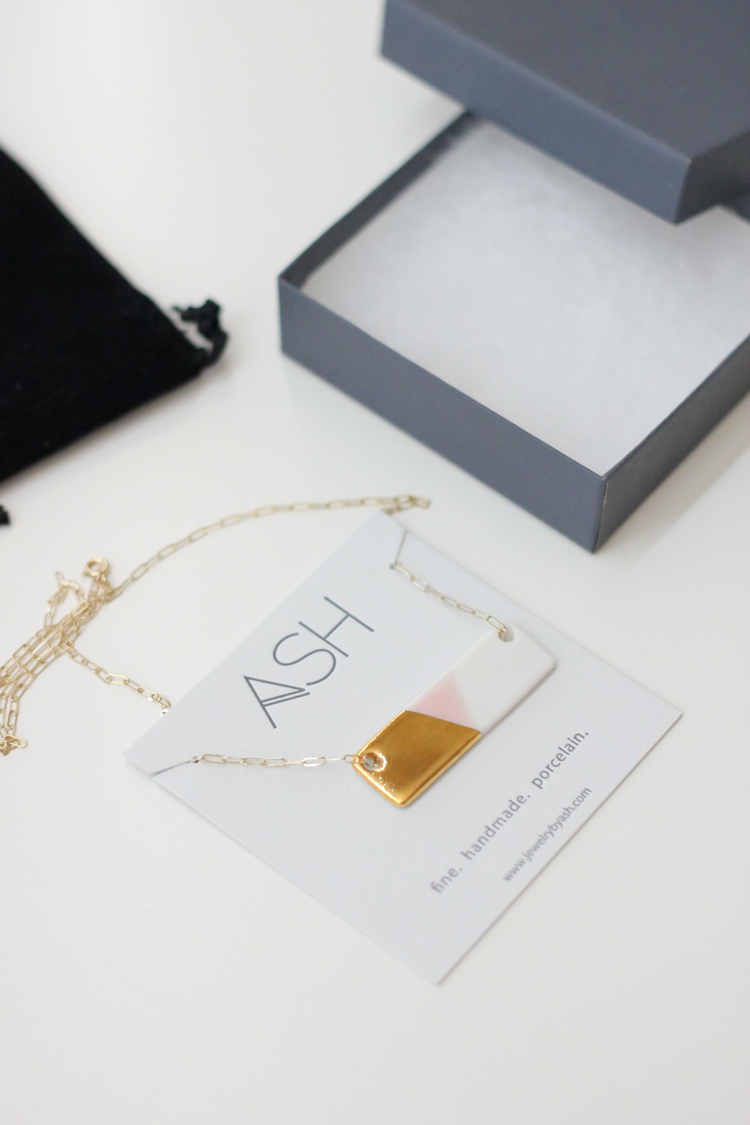 I had a hard time narrowing down which piece I wanted. I finally went with the large porcelain bar necklace because it was different than pieces I already own while still being "me."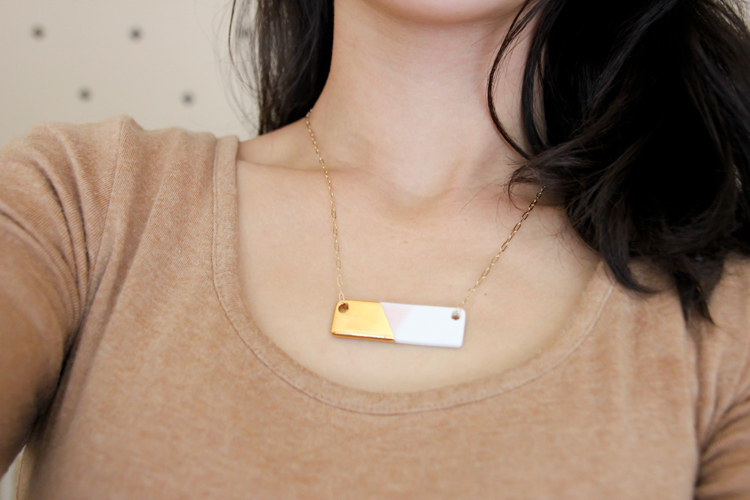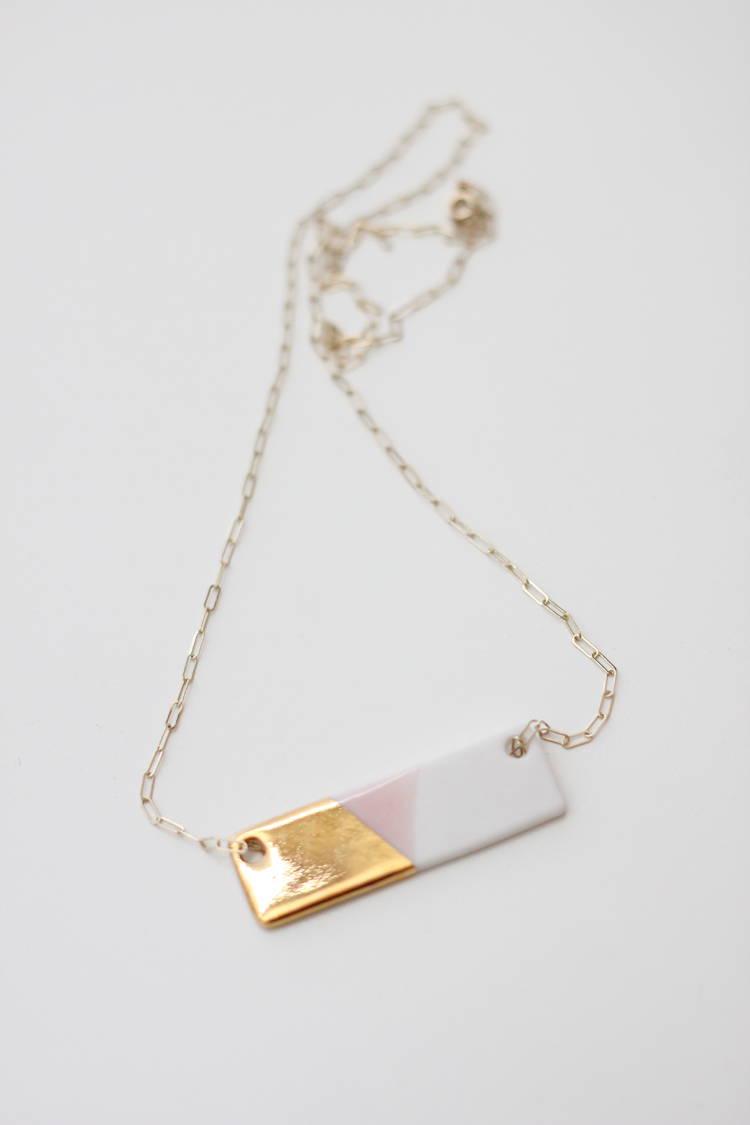 At first I wanted to shorten the chain but, now I'm warming up to this longer length.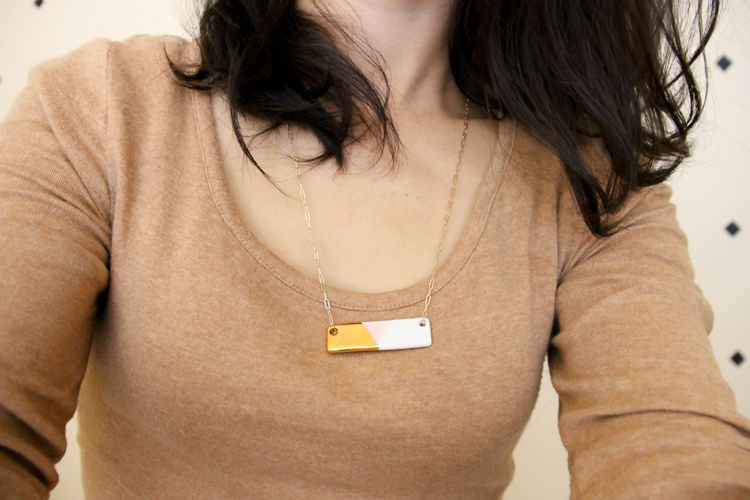 Cute right?
I want to make this as easy as possible for everyone to enter. I had some readers mention that they don't use facebook so… I broadened the entry choices. You can enter using any or all of these methods in the Rafflecopter widget below.
*The giveaway ends Sunday night (12/15), at midnight. But… if you want to order something for Christmas and don't want to wait that long to ensure you get it in time, Ashlee said that if the winner had already made a purchase, she would credit them the $65. So, you've got nothing to lose.
GOOD LUCK!
Disclaimer: I want you to know that Ashlee sent me this necklace in return for this review. I also want you to know that I said nothing negative about my experience with ASH Jewelry because I didn't have anything negative to share. I love the necklace, the service is excellent, and the packaging is top notch. Can't say enough good things actually! 🙂