Looking to up your crochet game with cables?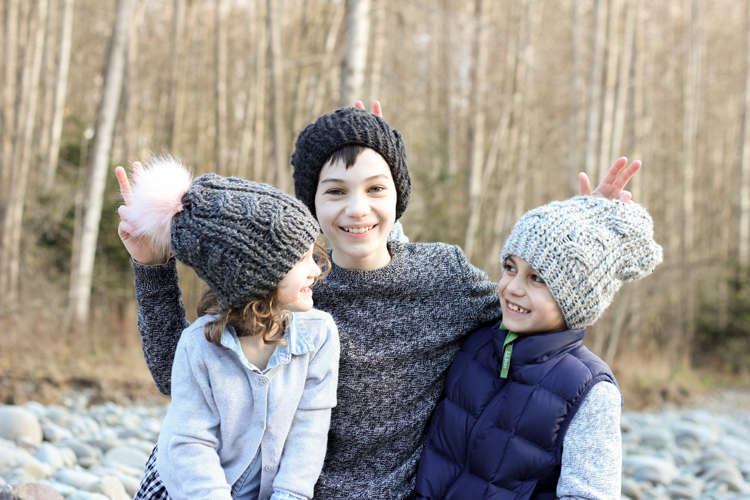 The Ashton Beanie Crochet Pattern is just the ticket!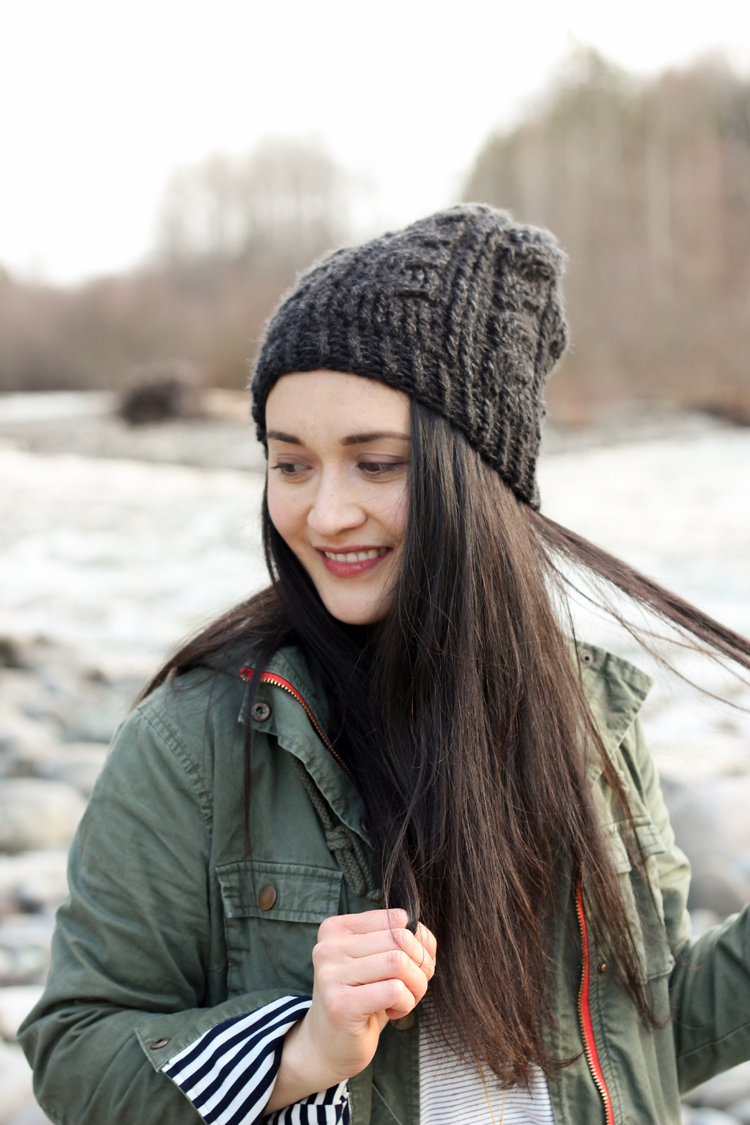 It's easier to make than it looks, which is a nice bonus. Impressive results with less effort? I am ALL about that. Ha!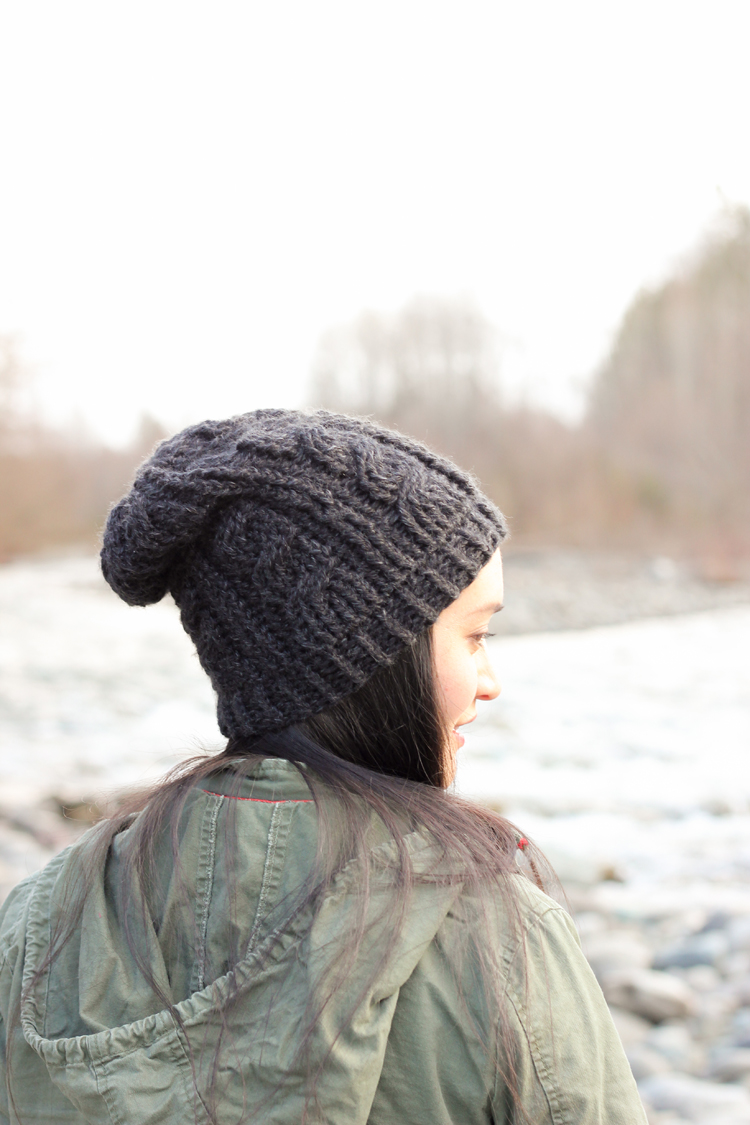 I mean, the cables can be tricky at first, but once you get the hang of those, it's a pretty easy, addicting project.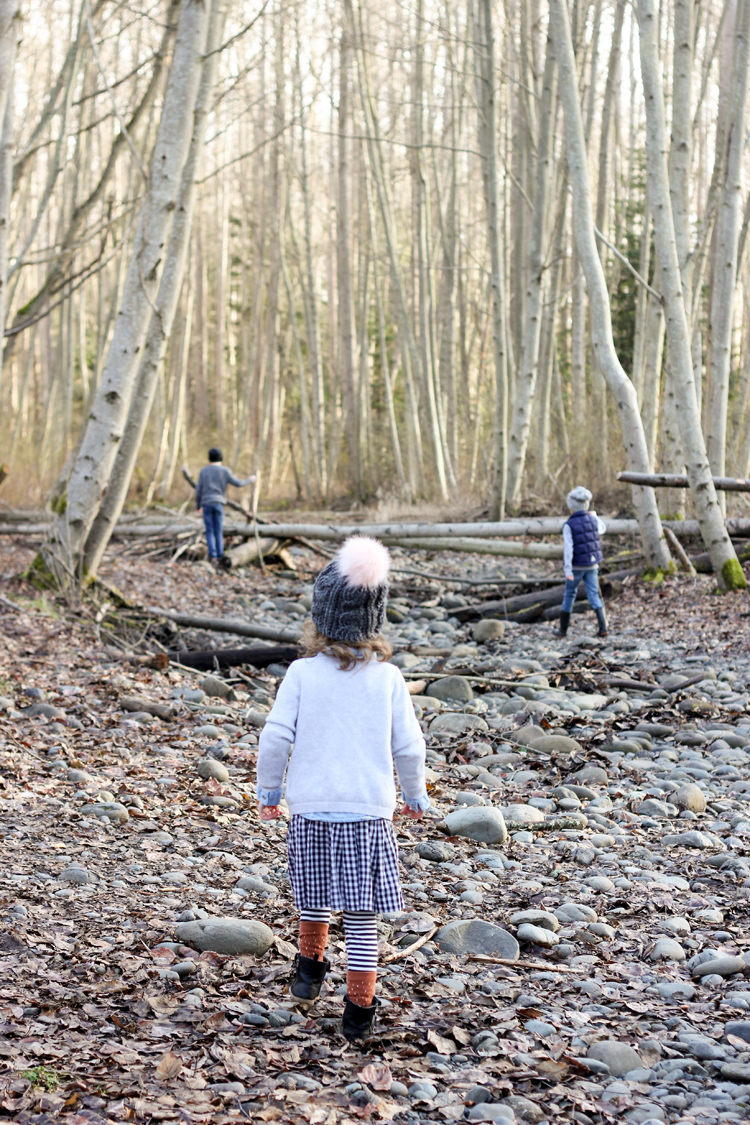 It is designed for intermediate crocheters, but I think an adventurous beginner can definitely manage it. There are clear picture tutorials in the pattern to teach you how to complete the cables. Once you get a foundation of cables worked, the rest kind of falls into place.
The size range is newborn through Adult Medium/Large, with two slouch options.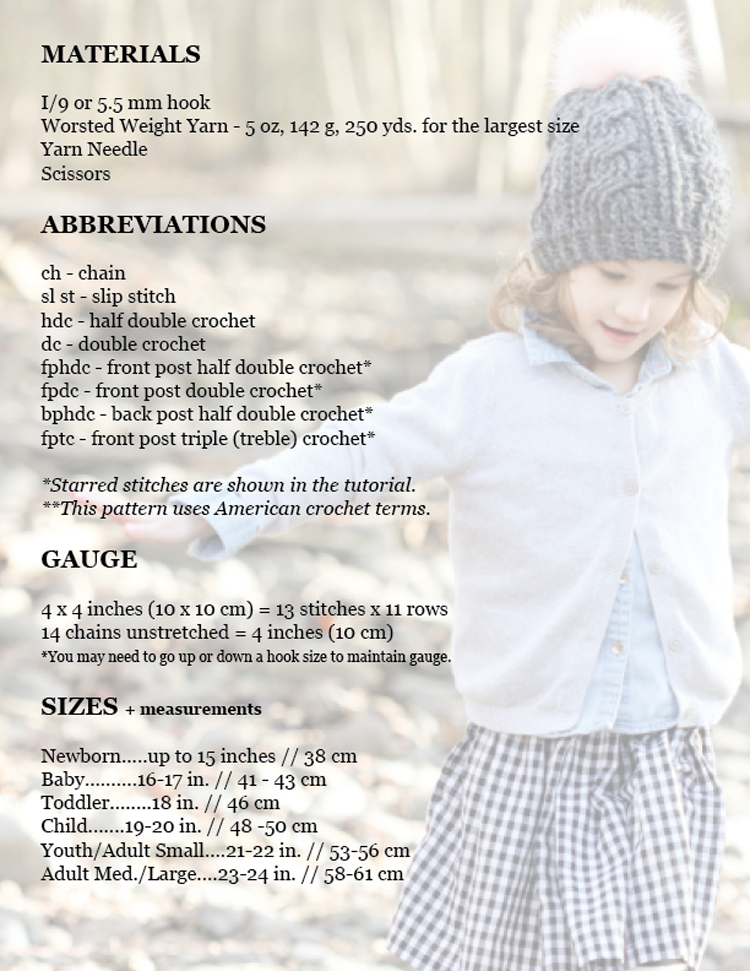 Personally, I like full slouch for the adult sizes, and less slouch for smaller sizes. The slouch always looked more pronounced on kids' heads, especially if I have to size up. My eight year old fits the Youth size, circumference wise, but he's still a little guy, so I gave him less slouch. It still looks super slouchy on him, but when I wear it , it doesn't look too slouchy at all.(I am an Adult M but I can still wear it, it's just more snug) My 12 year old can technically wear the Youth size, but prefers a looser hat, so he wears my hats. They have full slouch, and it looks great on him.
So, it's kind of preference thing… which is also affected by yarn type. All the details are in the pattern to help you figure out what you want to do.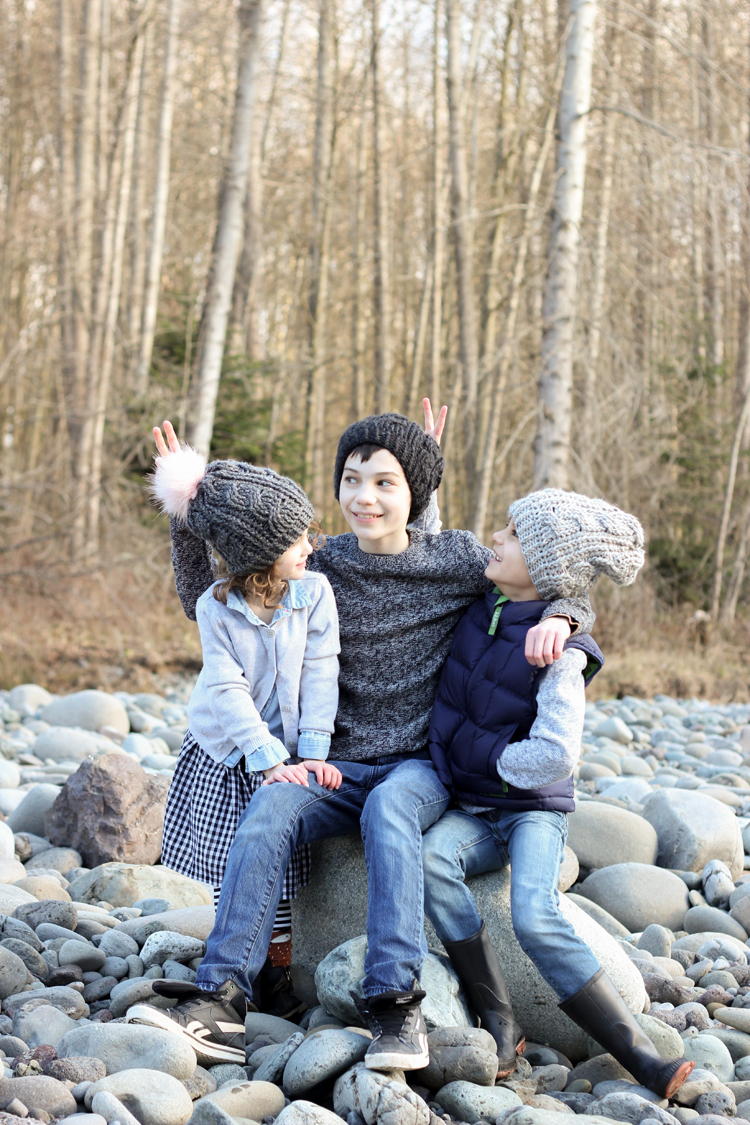 You can purchase Ashton Beanie in my shop for $6.50.
It includes photo tutorials, a well-tested pattern, and a lot of pattern notes to help you make an awesome hat! Plus, you can email me if you ever run into a snag: [email protected].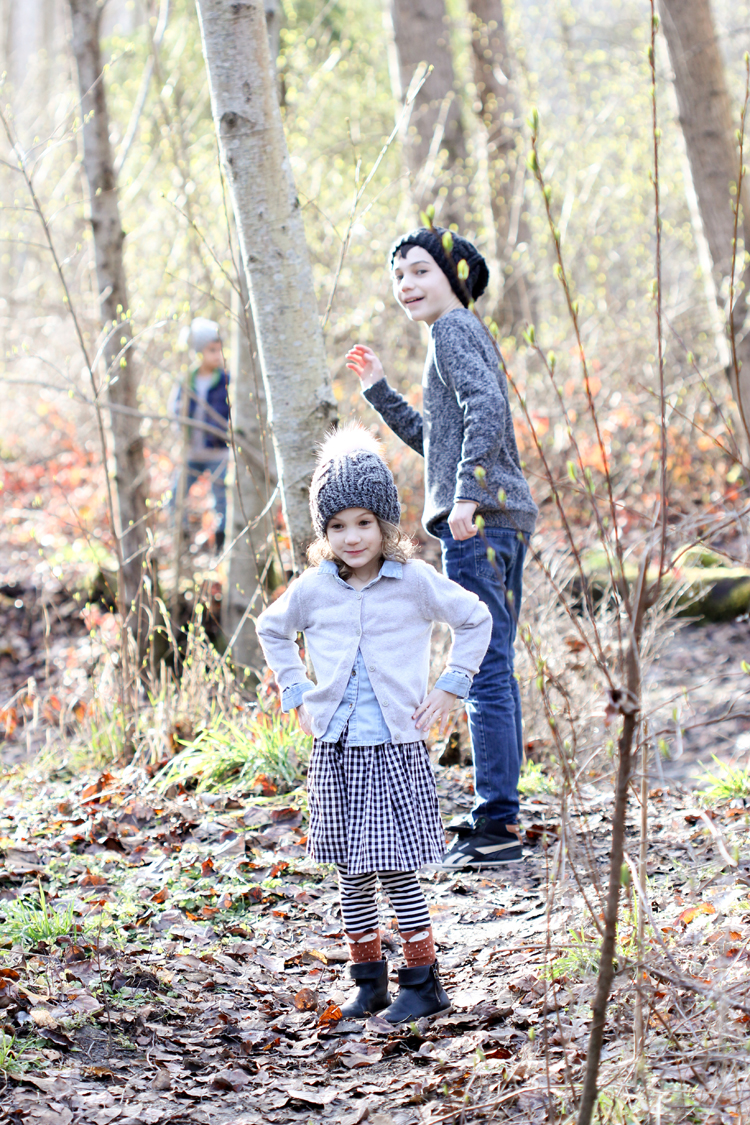 My shop is fairly new, so let me give you a run down on why it's better than getting the pattern through etsy or e-junkie.
One, it allows you to create an account which allows you to access your pattern anytime, anywhere. Download or view any pattern you have purchased as many times as you need simply by logging in. That said, you can check out as a guest if you'd rather not create an account. I don't use account information for anything other than sending out pattern updates, or for checking on order issues.
Two, there are more ways to access your pattern. In addition to account access, there is a download link on the order confirmation page (click the name of the pattern which should be hyperlinked) AND another link that gets sent to you via email (but you might need to check your spam box).
Lastly, payment options are more flexible. You still have to pay through Paypal, but you don't have to have an account to do that and you can pay by card through Paypal if you'd rather do that.
It's also the only place to buy my newest patterns. 😉
If you complete the pattern, please tag me on social media: @deliacreates #ashtonbeaniepattern so I can check it out!
I'll also be sharing a free pattern for another cabled beanie (see the tan hat below), later this week. Stay tuned!