Before I say my final farewell to summer, I thought I would share this crocheted raffia beach bag I made using Wool and The Gang's Ra-ra Raffia collection. Isn't that a fun name?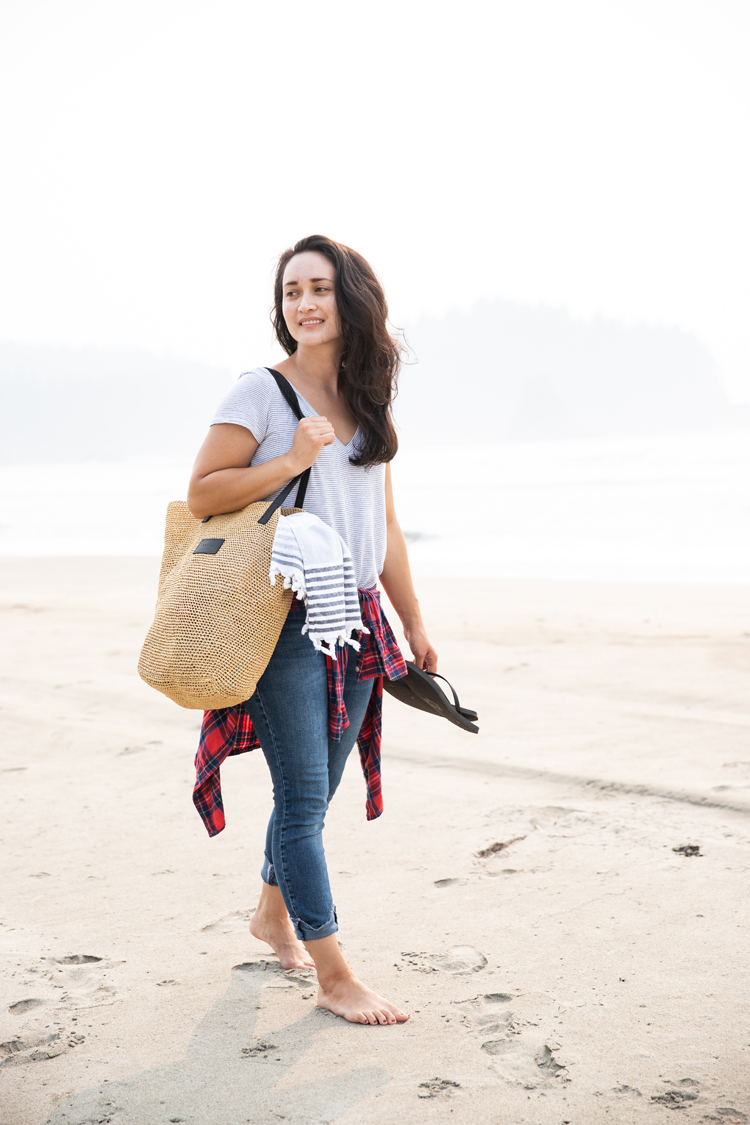 They sent me their Bad Romance Bag kit to try out (the whole collection has punny Lady Gaga names). I added black leather straps instead of the crocheted straps and a leather label just for fun. I got my leather for about $10 pre-coupon at Michaels. It comes in a 2 inch wide strap, that I cut down to size, with plenty left over for another project.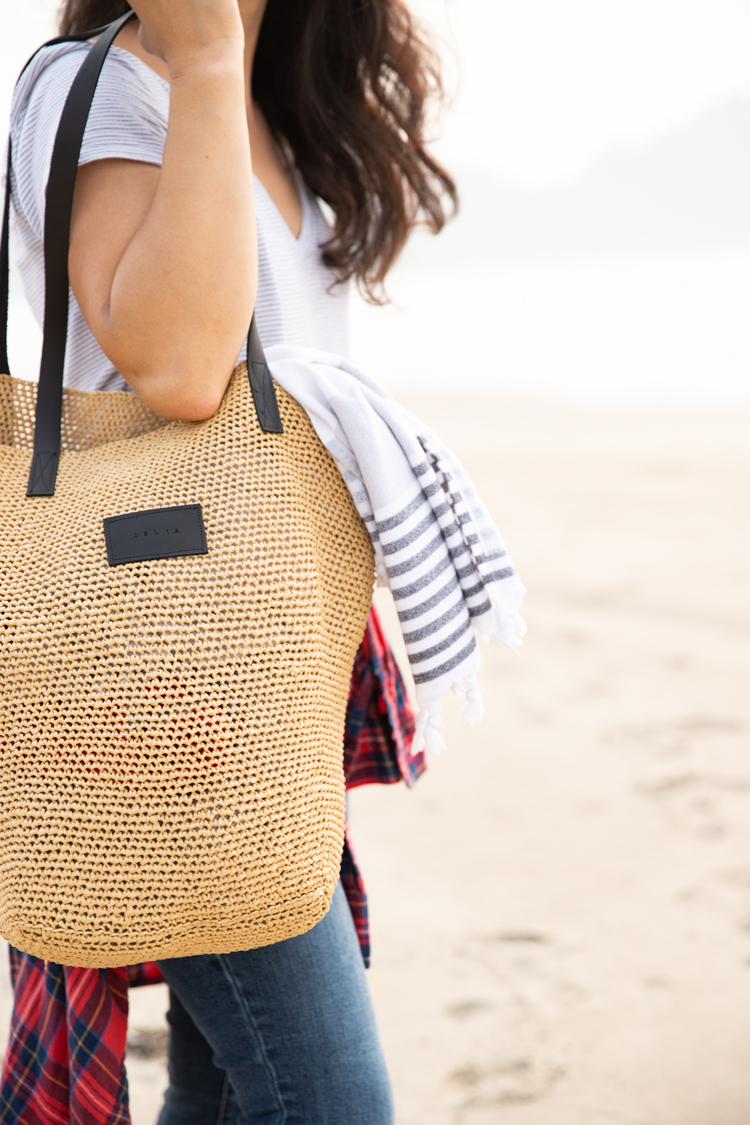 This bag required a lot of tiny little stitches to work up, it's all single crochet; but the pattern was so so simple, and it created such a defined, beautiful texture. I have never crocheted with raffia before so it took a bit of a learning curve to get used to not pulling it too tightly, which can tear the raffia. Granted, I tend to have a tight tension normally so it may have been harder for me than it would for most. 😉 After I figured that out though, the raffia, surprisingly, has proven to be very sturdy once it's crocheted.
We took this bag on our last vacation and I legit stuffed it full with lots of beach gear for these pictures. It held up perfectly.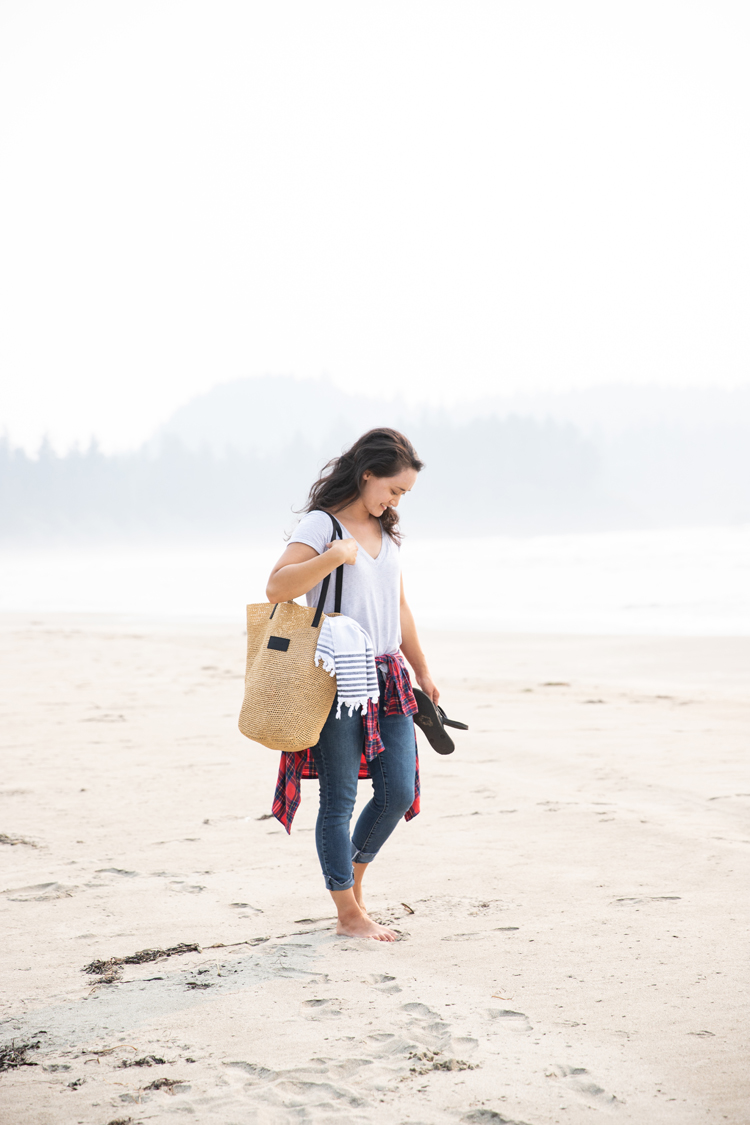 I think it would be a fantastic pattern for an adventurous beginner. I add adventurous only because the raffia takes some getting used to.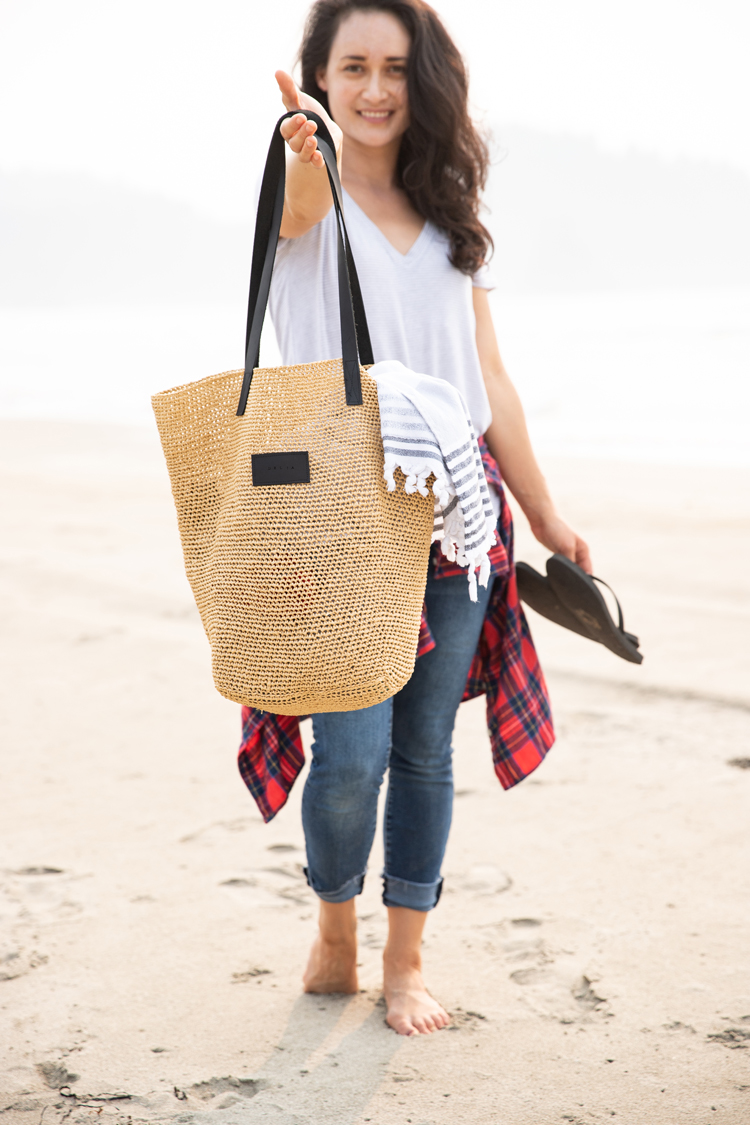 I didn't know that raffia is made from wood. The label actually says it's 100% paper! It's hard to believe this is essentially a paper bag! haha!
Despite that, it holds up great with water and wet things which makes it perfect for the beach. The airy texture also lets the sand sift out the bottom fairly easily.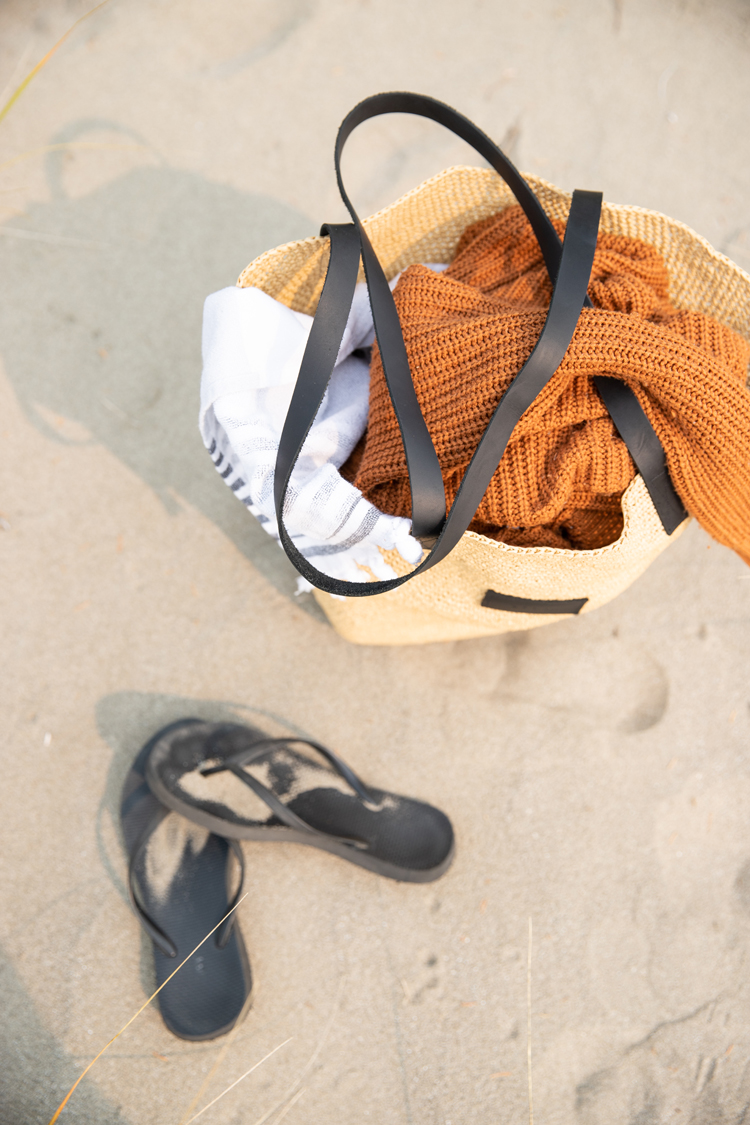 I went with a traditional raffia color, this is Desert Palm, but Wool and The Gang also carries it in 6 total colors! I love the cinnamon dust color, which is kind of a rust tone. There is also green, white, purple, and navy. They have pattern kits for hats, clutches, and home decor pieces or you can buy it by the roll.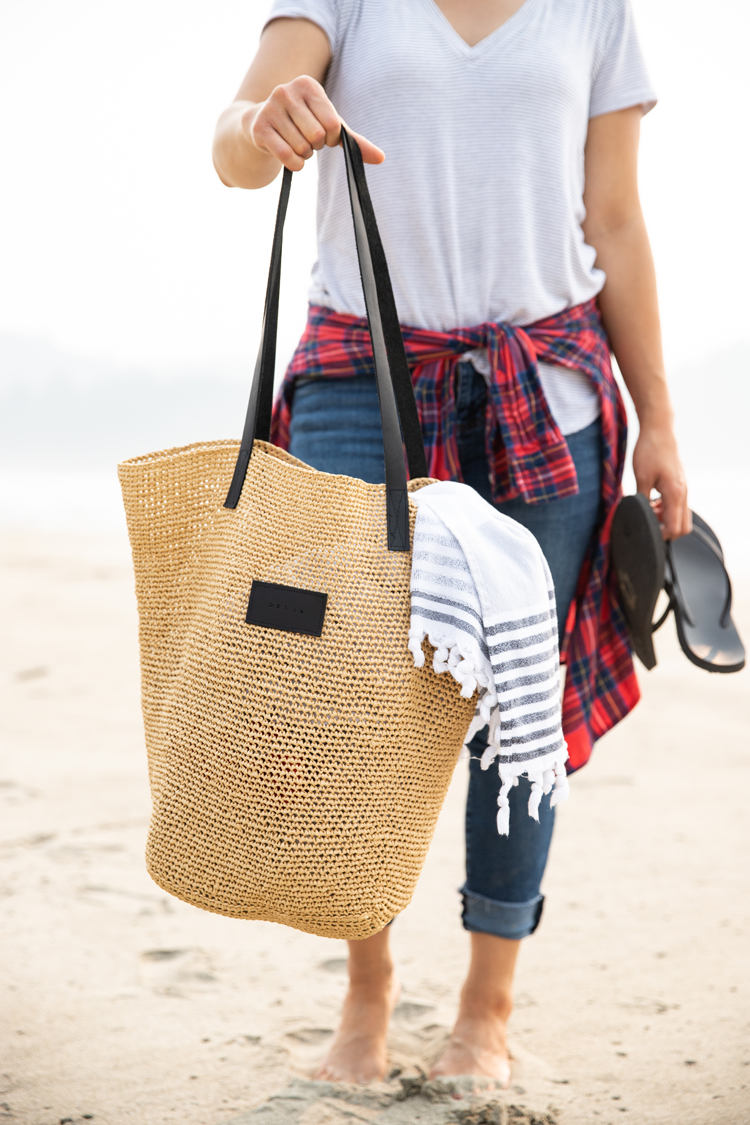 I have a couple more rolls of this Desert Palm raffia that I think I want to try with a floral-like stitch. Wouldn't that be pretty!? There are so many possibilities! I love materials that inspire me to think outside of the box.