I have been a sucker for full aprons since way back when I was still hoarding Martha Stewart Living magazines and collecting ripped out pages in an inspiration binder. When I was asked to sew something from Sanae Ishida's new book, Sewing Happiness , it was no surprise to me that I gravitated right to this cross-back apron.
Reminiscent of the Martha inspired aprons that I filed away years ago, I love it's simple, yet gorgeously practical aesthetic.
Which pretty well describes most of the projects in the book.
They are not without details, but they are delicate and understated….Simply beautiful!
In the beginning of the book, Sanae not only introduces you to her projects through pretty pictures, but she also weaves in a fascintaing story about how sewing healed her life. I cracked open her book, expecting to take just a few minutes to peruse the project list, but found myself many more minutes later captivated by the beautiful complexity of her story.
I admit, I don't often read the introductions in DIY books, but I was glad I took the time read this one. Her book reads almost like a memoir and sewing book rolled into one; and it is so elegantly, and authentically done.
She talks about the concept of wabi sabi, which is a Japanese term for finding beauty in imperfection. I love that. Sometimes it's the imperfections that give a project that human, personal spark that make it more meaningful. Her book is definitely more than just a book full of tutorials. It's an experience. You feel as if you are taking that healing sewing journey right along with her.
The fabric I used is this striped linen/cotton blend from Miss Matatabi. It's excellent quality and lightweight, but still sturdy enough to hold up to multiple washings, scrunchings, hand wipings, etc.  It's hard to see in pictures, but it has a lovely, understated shimmer and sheen to it. I love that it adds a bit of day time glam to this otherwise simple apron. 😉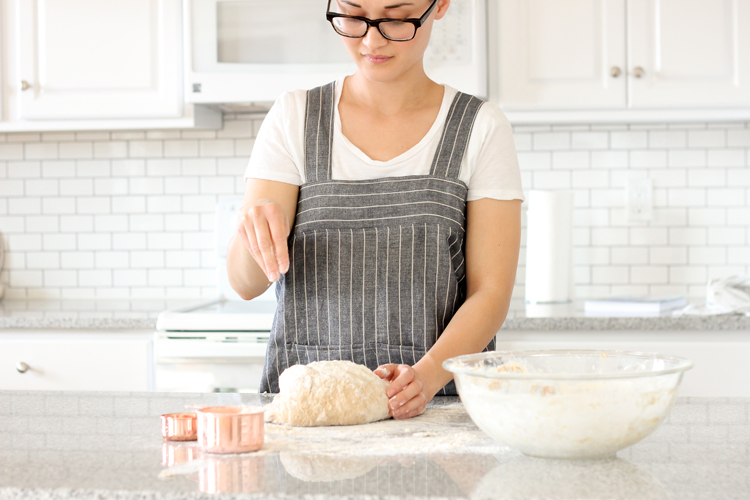 To break in my new apron, I made some of my favorite bread.
It's my favorite, because a. it tastes good, but also because it's pretty fool-proof to make; which is almost just as important. 😉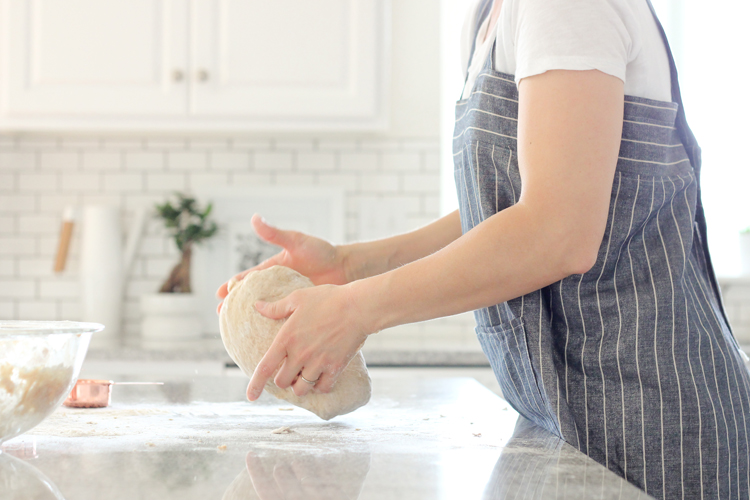 You know what else is my favorite?
That I get to give away a copy of Sewing Happiness + $45 in coveted Miss Matatabi fabric to one lucky reader!!! 
Good right?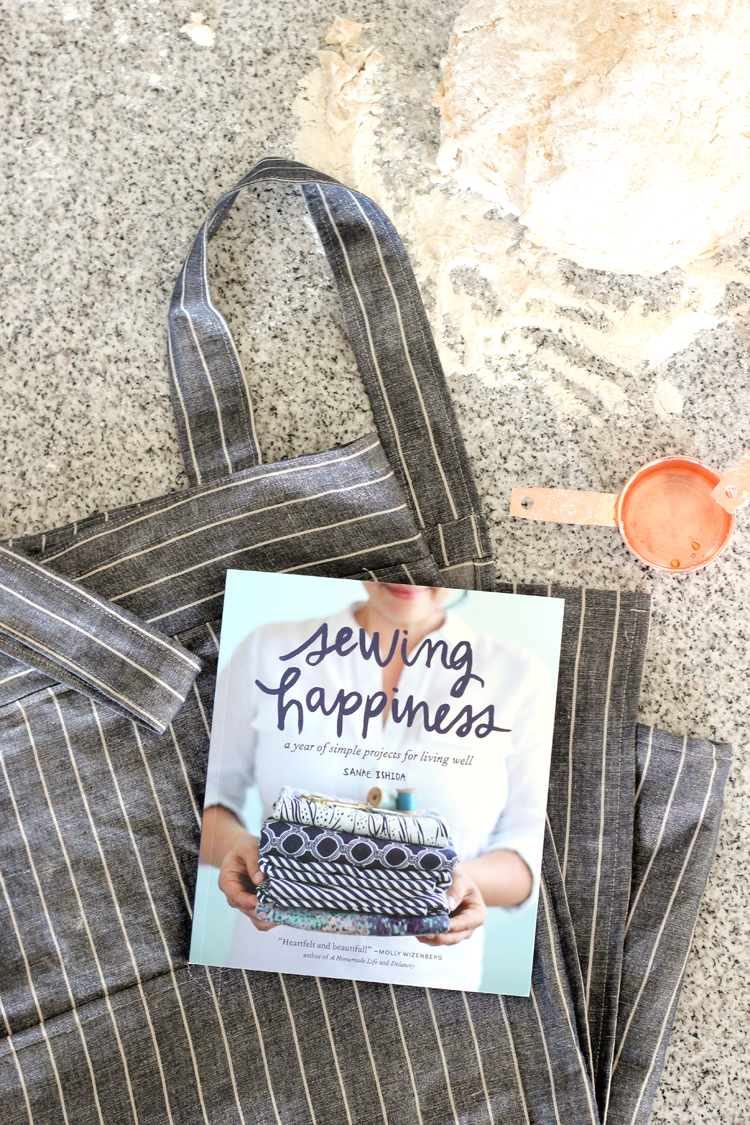 Simply enter in the rafflecopter below. You must be a U.S. resident to enter. (So sorry international friends!)
GOOD LUCK!
Disclaimer: This book and fabric was gifted to me in exchange for this review. All opinions and content are honestly and genuinely my own! I feel honored to be able to be apart of Sanae's tour to spread the word about her book and I always love me some fabric from Miss Matatabi. That needs no explanation. 😉 The winner is going to be one lucky sewist!