I love the look of roll top packs.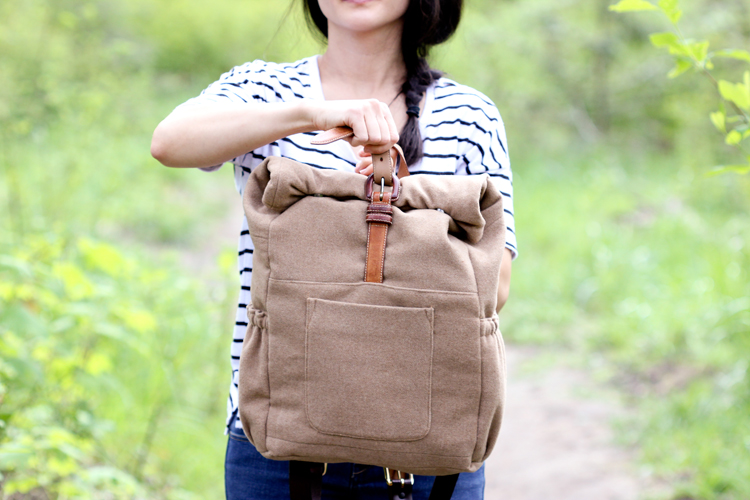 They have a cool vintage vibe about them and they are such a cinch to sew. Pun intended, 😉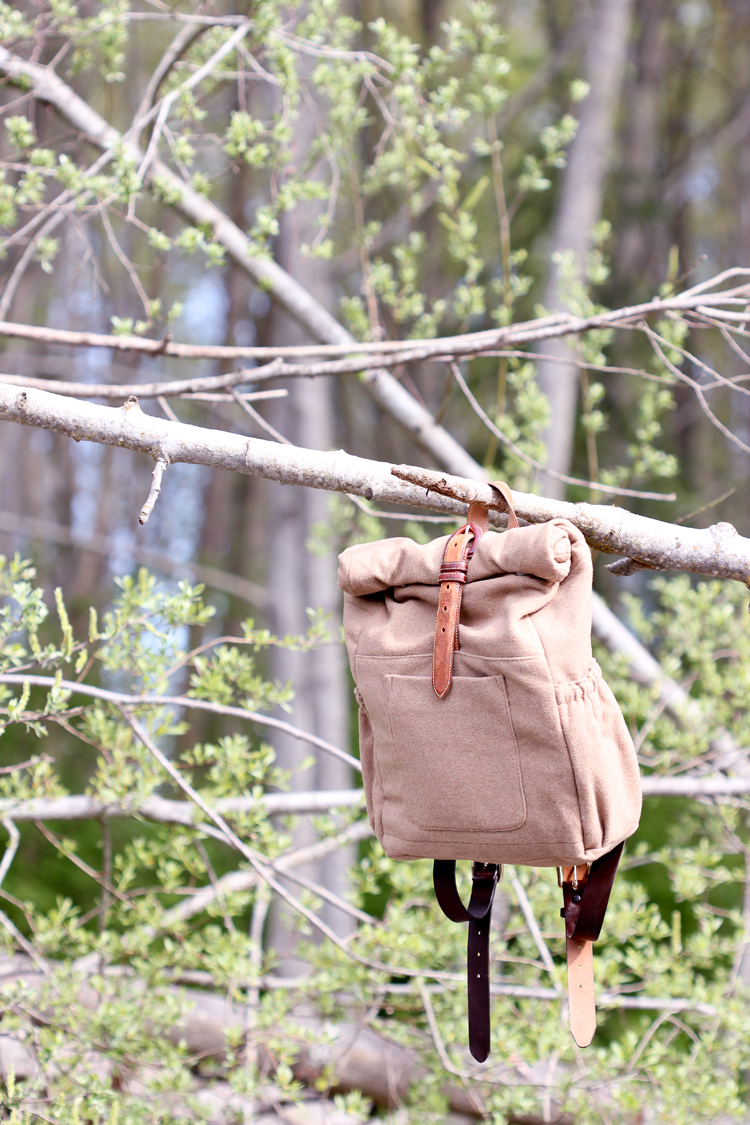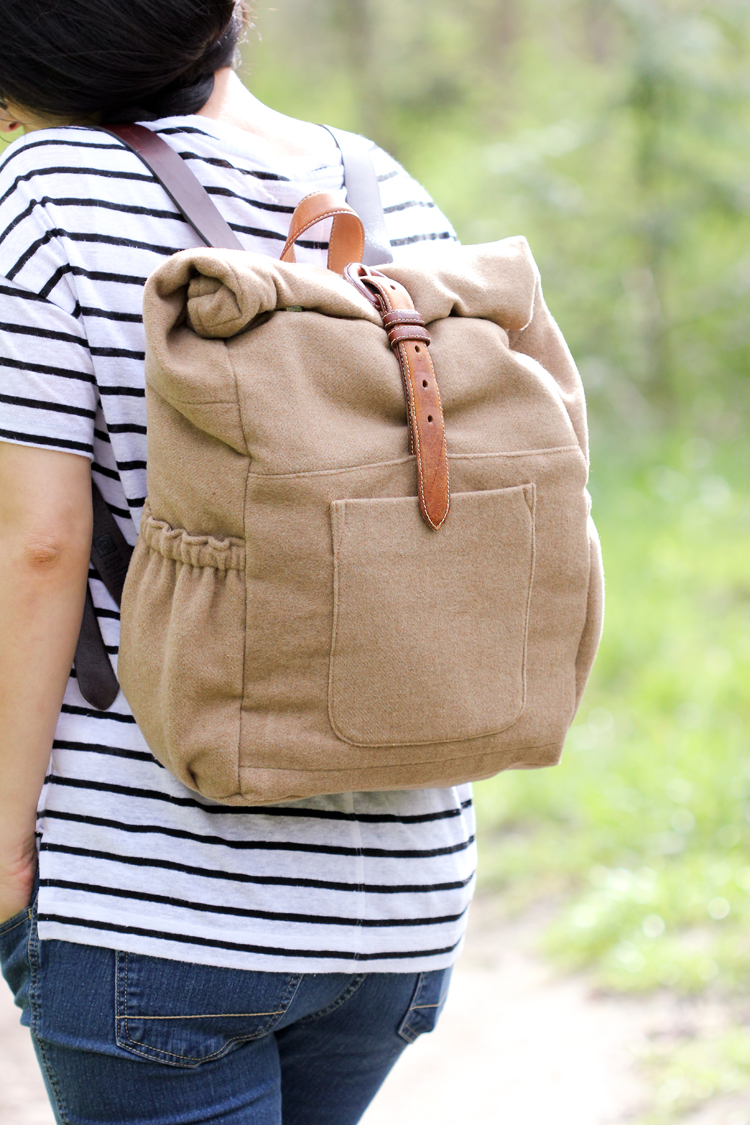 In honor of Earth Day, I'm sharing a recycled roll top pack tutorial over on Baby Lock's blog, Totally Stitch'n.
It uses all recycled materials! The majority of the pack is made from an old wool blazer I found at Goodwill for 99 cents!
Spring is a great time to raid the winter clothes racks at the thrift store, because much of it goes on clearance. It makes obtaining normally expensive materials like wool and leather so much more affordable…and it's good for the earth to boot!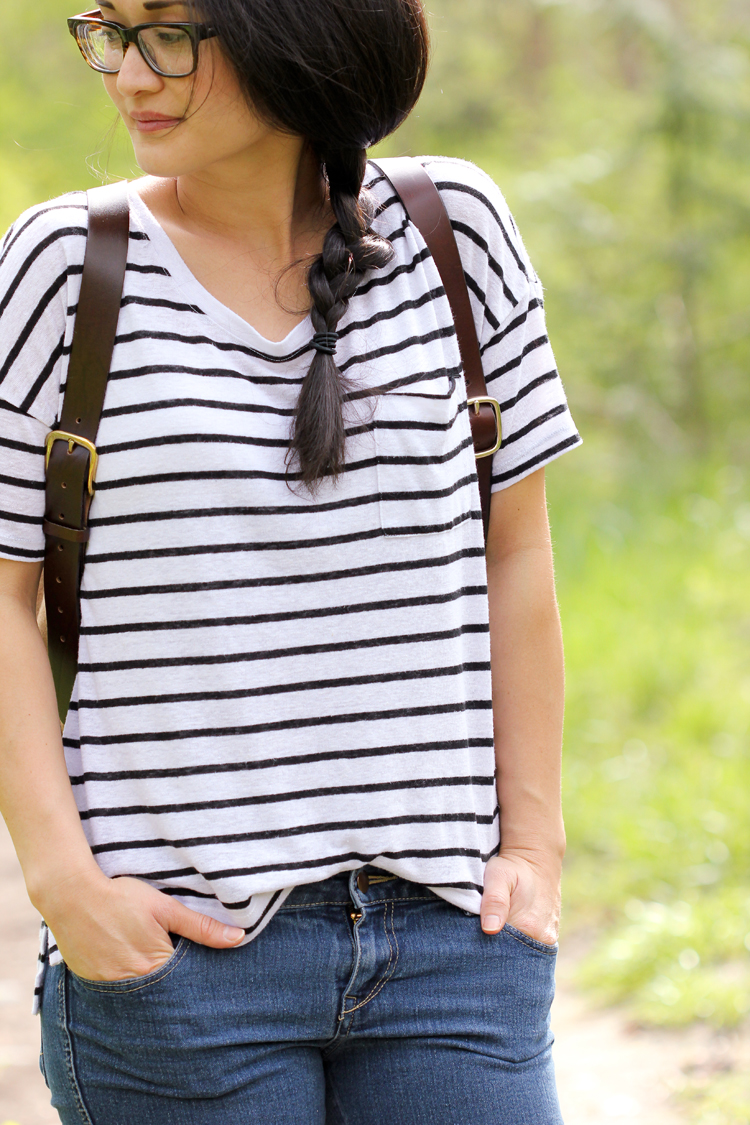 My favorite details are definitely the belt straps. I love that they're mis-matched and all worn in. It makes me feel all fuzzy inside… and like a weirdo for gushing over back pack straps all the at the same time. Ha!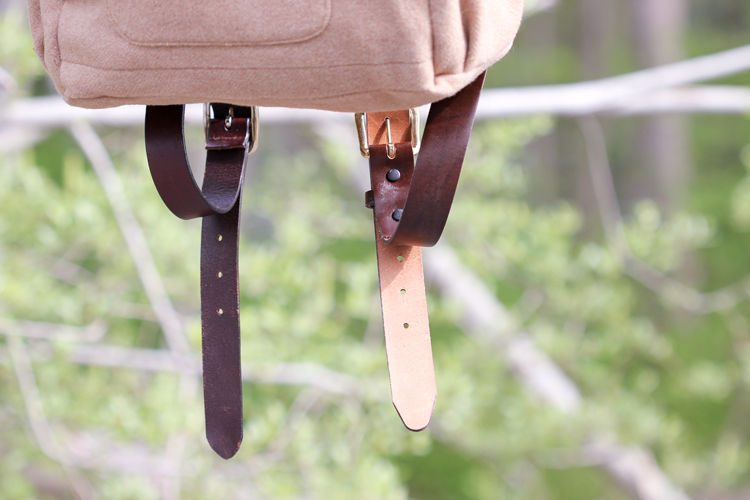 The whole thing really is made from recycled materials. The whole thing!…Well mostly. There's a drop cloth lining leftover from another project, a wool blazer outer fabric, a leftover scrap of leather cut away from another project, old leather belts and even the elastic in the side pockets are from the waistband of some old pajama pants. Technically, the only things that are not recycled are the magnetic snaps and the interfacing.
To check out the more pictures and the to get the full tutorial, hop over to the Baby Lock blog!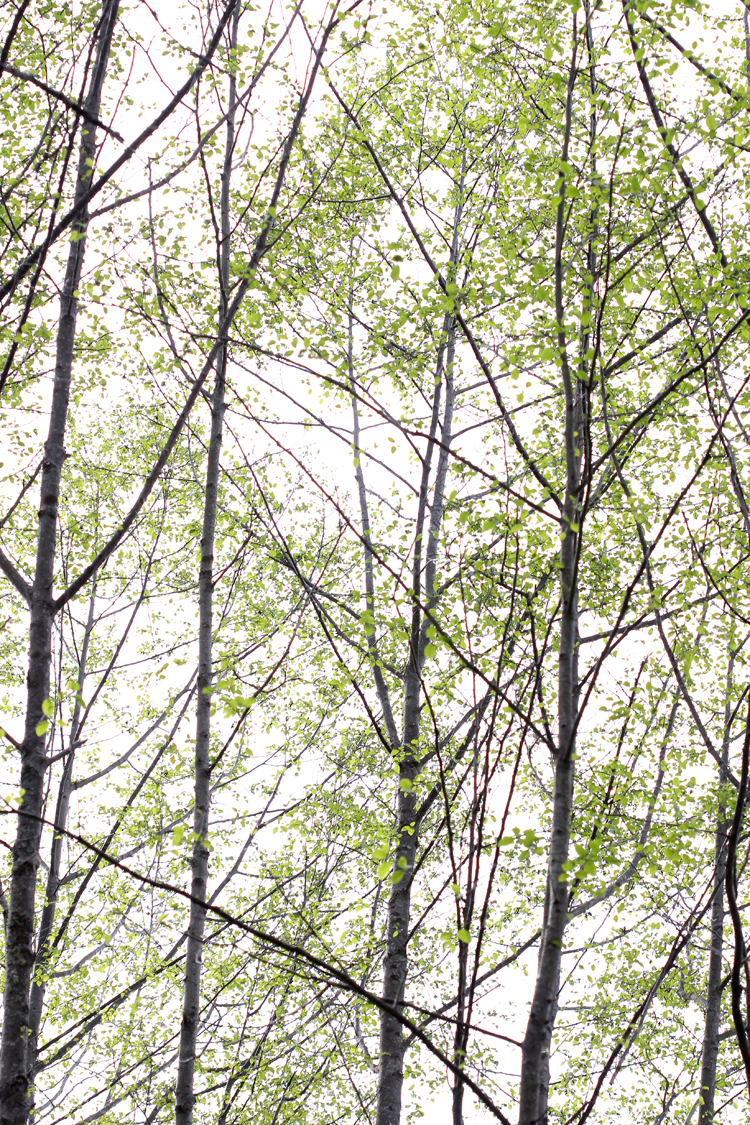 Happy Earth Day!