Today's DIY is for the tiny dancer in your life (cue Sir Elton John…).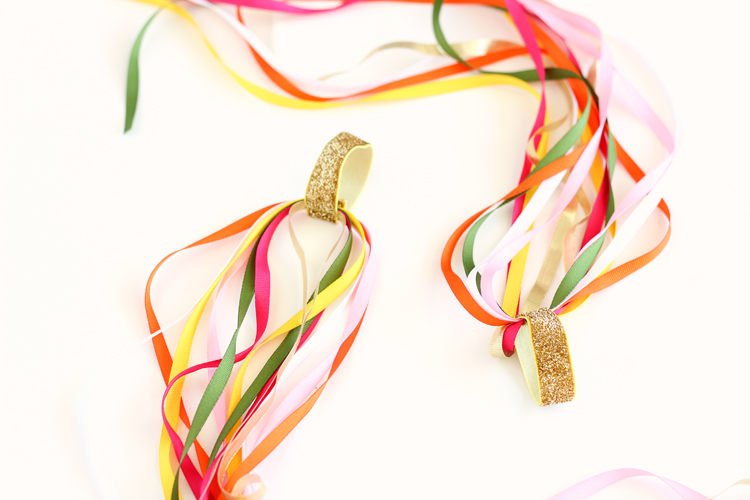 I had seen cute ribbon rings made with wood rings before, but at one of my daughter's dance classes, they brought out ribbon on elastic rings that they can wear like bracelets, and they were a BIG hit with the kids. I knew I had to DIY some of our own to use at home!

They are SO fun to use (not that I know first hand or anything ;)) and they seem to inspire endless amounts of creative dancing fun.
Plus, they are a cinch to make and they cost very little if you catch a sale on ribbons. I think they would make great party favors. I'm actually already planning on making these for her next birthday party!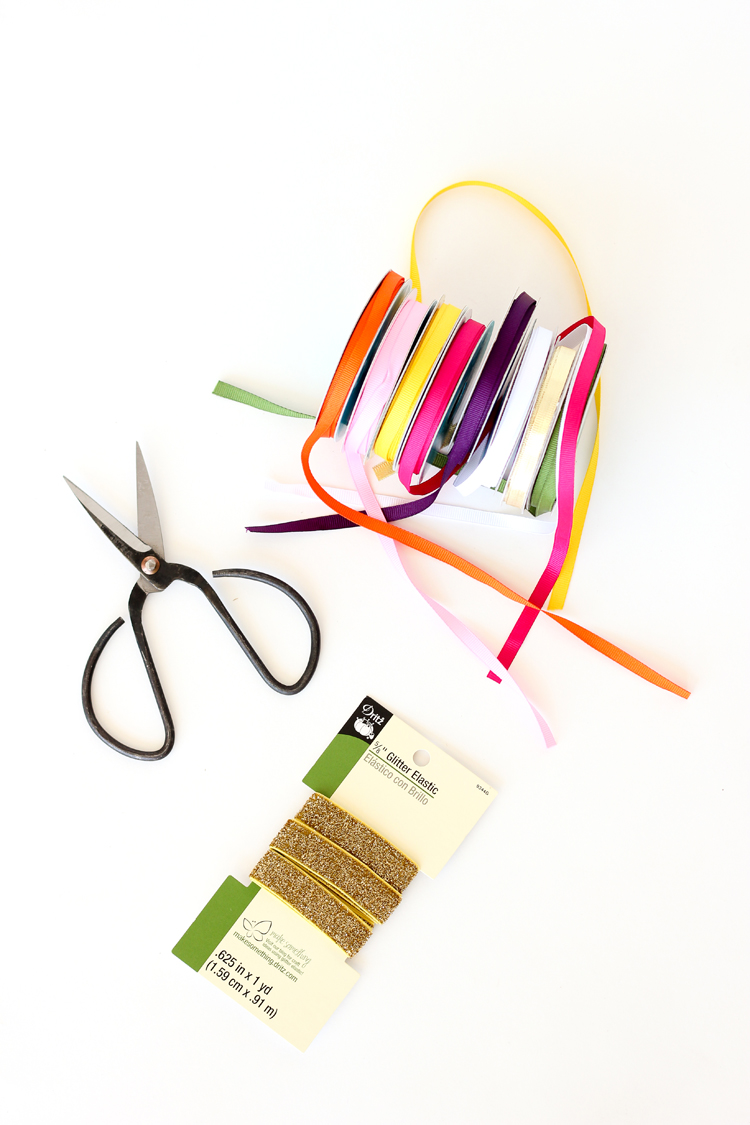 MATERIALS
ribbon – 2 yards of each color*
elastic
matching thread
clover clips (or small binder clips)
scissors
candle and match (to singe ribbon ends)
*Notes:
You can use any kind of ribbon you desire in any width you want. I personally prefer thinner grosgrain ribbon because it gives a more proportional and professional finish.
You can also use any color scheme. Go monochrome in their favorite color, choose their favorite sport team's colors, or just mix it up. My daughter is obsessed with drawing rainbows, so I knew she'd appreciate an assortment. 
Step One: Prepare ribbon and elastic.
Cut pairs of ribbon strips each a yard long, one for each wrist.
Measure elastic around the recipient's wrist, add an inch, and then cut two pieces. If you have to guess for wrist measurement, about four inches for a toddler is probably about right. The elastic makes sizing flexible. 
Step Two: Clip ribbon and elastic together.
Fold the elastic into a loop, overlapping the ends by about half an inch.
Bundle the ribbon together and fold in half. Clip ribbon to the elastic at the point of overlap.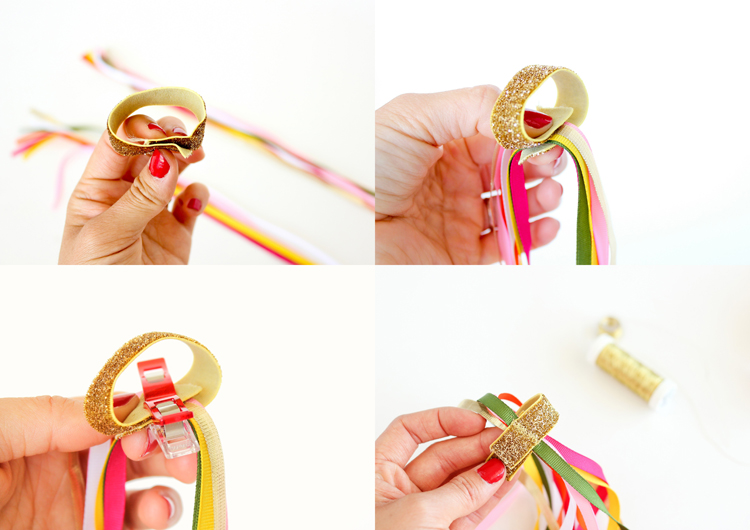 Step Three: Sew ribbon in place.
Using a zig zag stitch, sew back and forth over the ribbon, thus securing the ribbon to the elastic and sewing the elastic loop in place.
Trim down any overhanging elastic.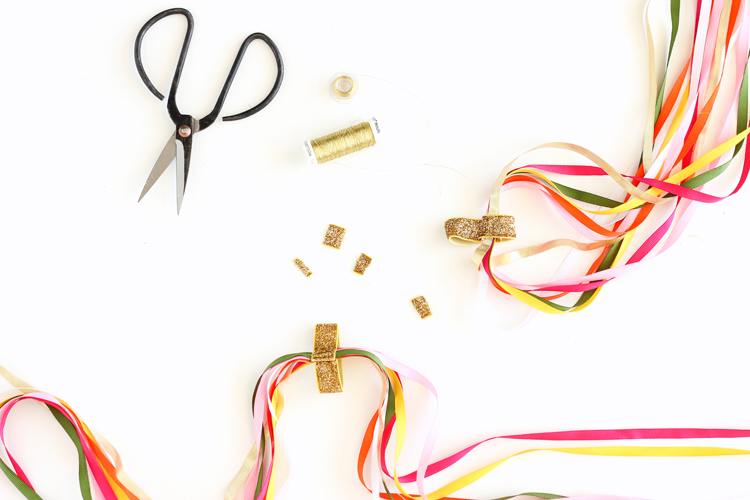 Step Four: Finish raw edges.
Using a lit candle, singe the ends of all the ribbons. You may also singe the raw edges of the elastic, but be careful, as it can be flammable.
Alternatively, you may use fray check to seal the ends of the ribbon. I chose to singe the ends, because kids tend to suck on stuff like this and I didn't want her to potentially suck on the harsh fray check chemicals.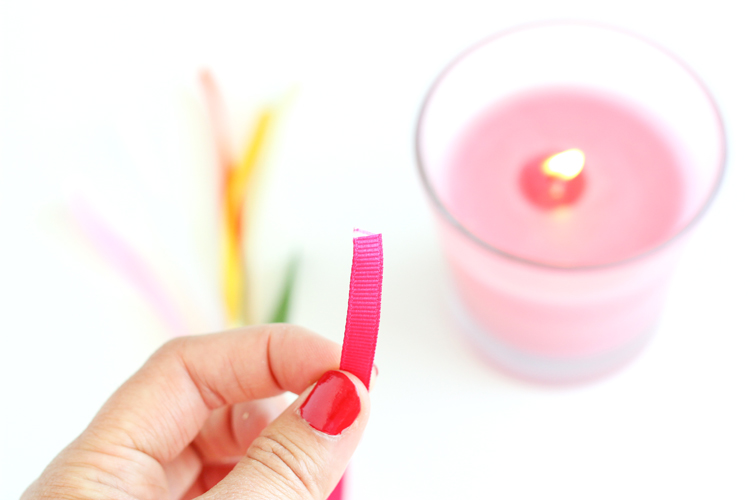 Now your ribbon rings are ready to party!