If you caught my geometric cactus pin cushion tutorial from yesterday, this is the follow-up how to post for the clay pot portion of that project.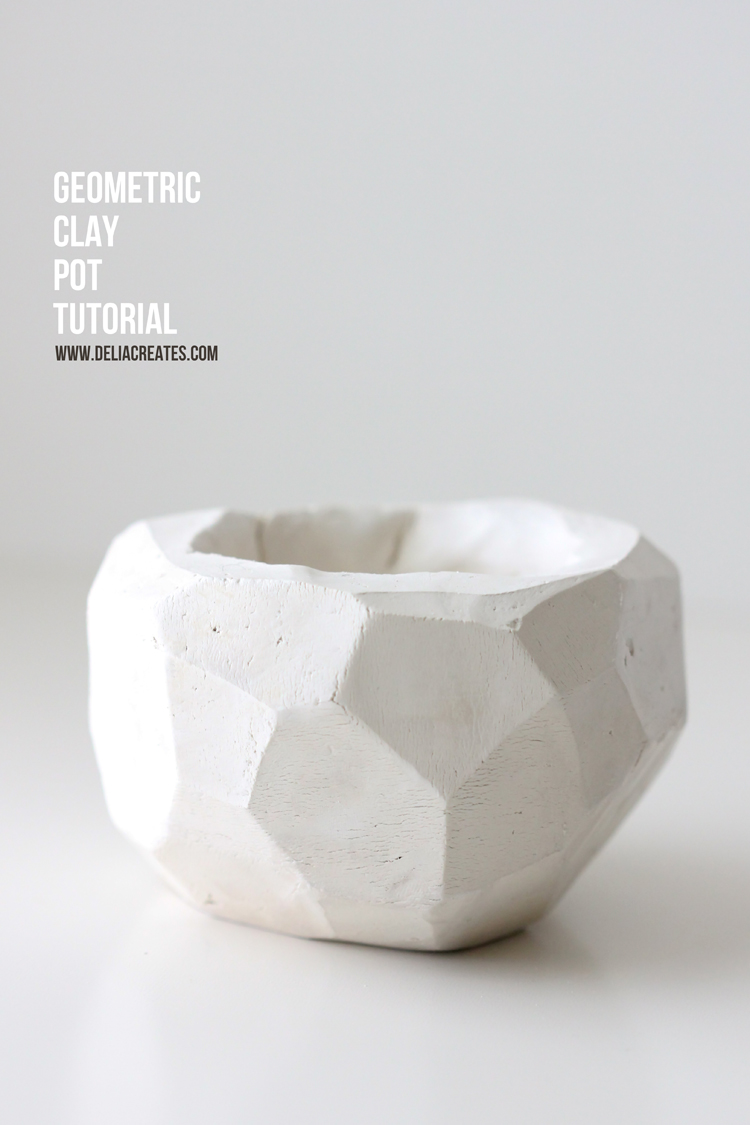 It's a very simple and easy clay pot DIY. It's  similar to a lot of polymer clay pot projects I've seen around Pinterest but this tutorial uses air dry clay, which requires a few different steps.
Materials:
Air Dry Clay – I use Crayola brand – yep, the kind for kids! Sharp knife Cutting board
It doesn't require much. Nice right?
Okay, let's do it…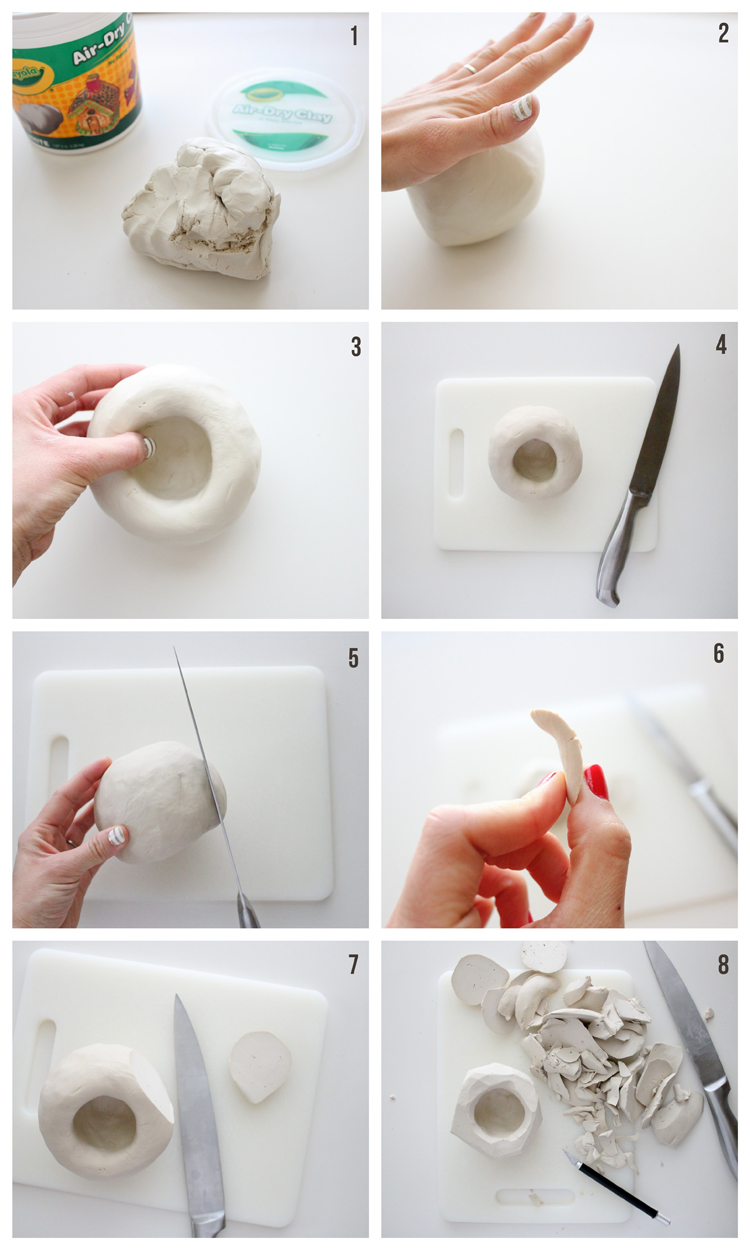 1. Pull out a large chunk of clay. You need to grab a piece a larger than you want your finished pot to be, because you will be cutting some clay away as it dries.
2. Roll out your clay as much as you can into a ball shape. The more you roll the clay the more air bubbles you will push out. It is difficult to get all of them out. The finished consistency of this clay will have some small pores similar to concrete.
3. Dig your thumbs into the center of the ball of clay and form a bowl shape with very thick sides and a nice thick base.
4. Let it dry for about 24 hours or until the clay is firm but still soft enough to cut into without it crumbling or resisting too much.
5. Cut straight slices into the sides and bottom of the pot to create geometric facets.
6. This shows you how the clay should look and feel when you cut it away. If the clay is too soft, and pulls with the motion of your knife too much, then set it aside and let it dry a few more hours or until it is ready. Making sure the clay is the right consistency is important to getting clean cuts.
7. Continue to cut slices away until you get it to look how you want it. You may decide to cut smaller slices out of the rim of the bowl with a sharp exact-o knife as I did.
8. When you're done you should have a nice pile of clay scraps.
Let the pot dry for another several days. It can take anywhere from 3-7 days for the pot to fully dry, depending on how big and thick it is. It is usually dry enough for crafting after a couple of days, but will look gray until it is fully dry. When it's completely dry it will look more white than gray and it will feel nice and solid.
Add a pincushion, maybe some candy, or add some clover (quilting) clips.
*I don't advise using this as a pot for a real plant. It may hold up okay, but because this is air dry clay, it can re-hydrate somewhat into a clay if it is soaked in water. You may be able to get away with a succulent because those require such a small amount of water.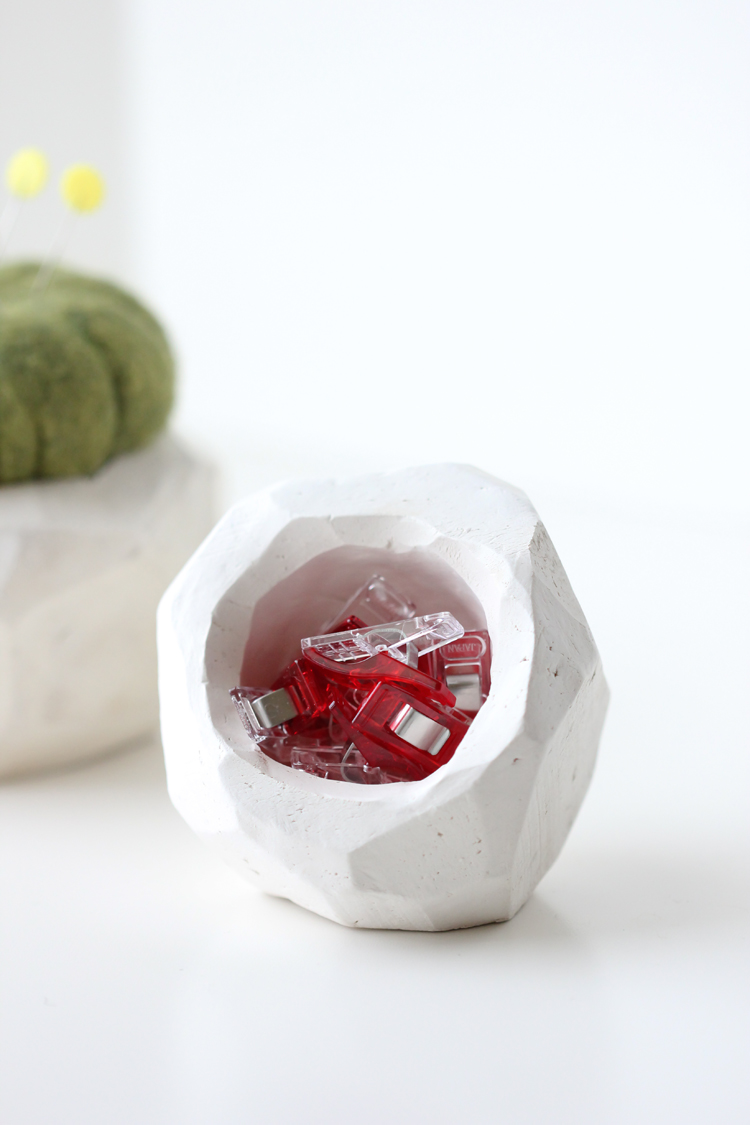 I purposely made one facet of this bowl particularly large and flat so I could change the orientation of the bowl if I want to. It's a fun feature. 🙂
I told you this project was easy, right? It's a really fun and forgiving project too. The cutting away part is my favorite. I like sculpting it and helping it find it's best shape.
It's also a great project to fit into a  busy schedule, since by nature of the material you have to work in small chunks of time while you let it dry and do it's own thing.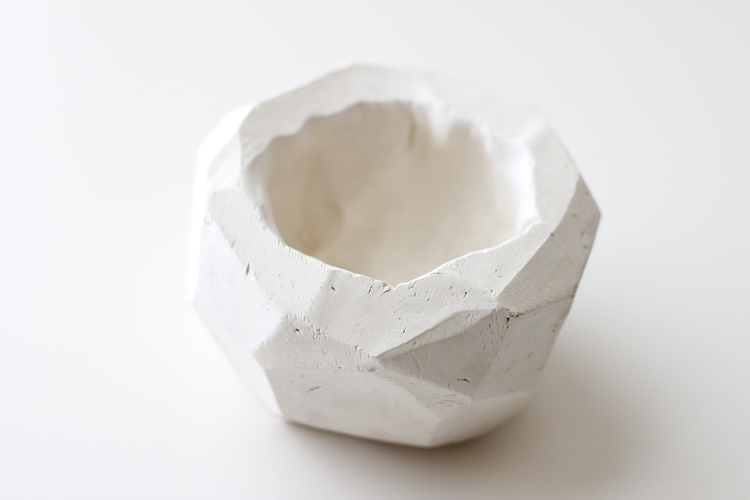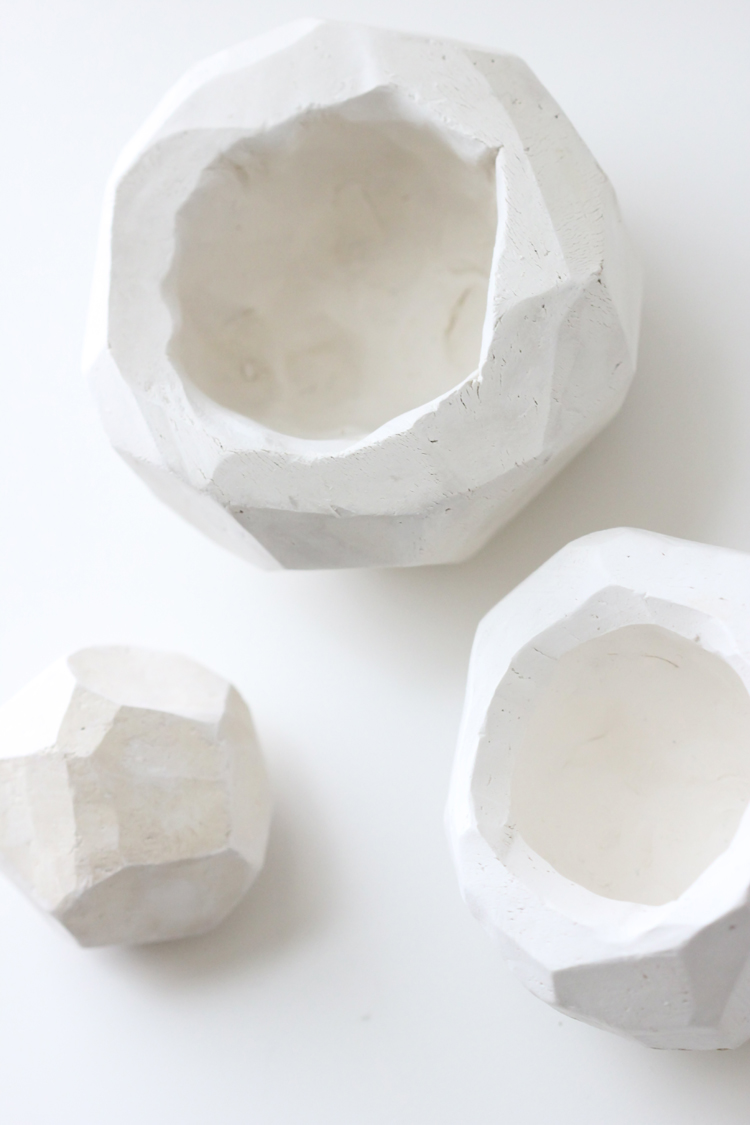 HERE  is a link to the cactus pin cushion tutorial again. Or fill with other fun stuff to your hearts delight!