Today's giveaway is pretty straightforward.
A dress for me (my review) and a dress for you (I'm giving one away)! Yay!
EShakti contacted me to see if I wanted to review a dress. I didn't even hesitate. Of course! I love their stuff!
I have reviewed two other dress from them (see here and here). Those dresses definitely still get a lot of wear in my wardrobe, even years later.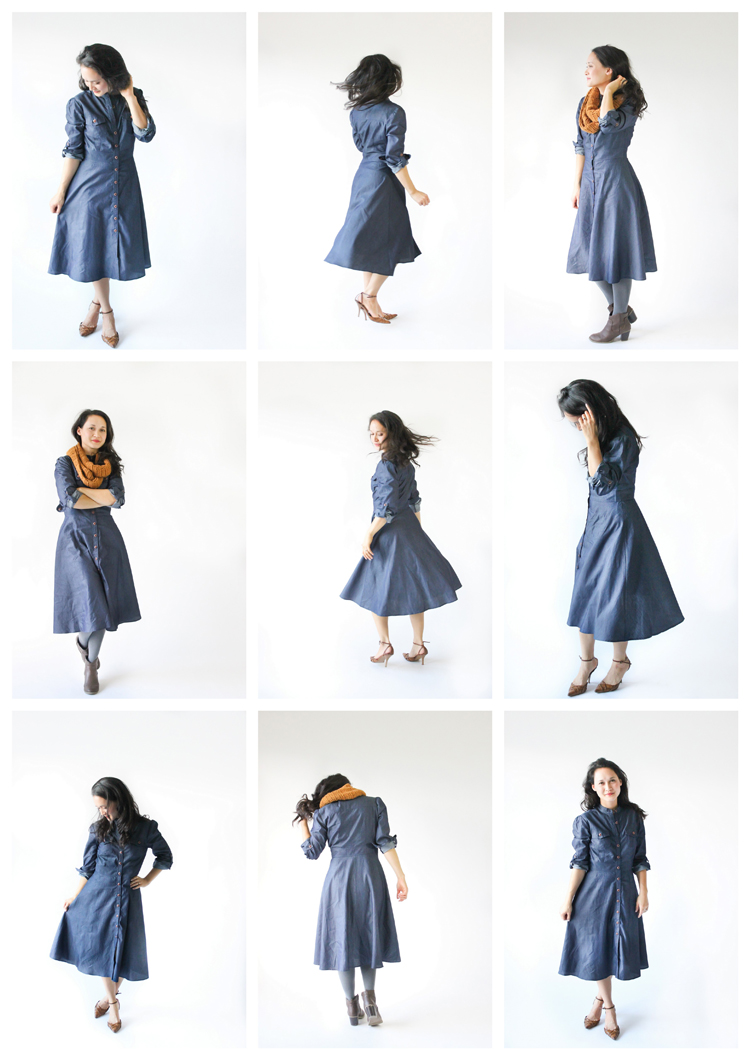 This time around, I thought about getting a holiday dress…but I had already made a holiday pencil skirt for myself.
So, I opted for a denim dress that I can wear through several seasons and easily change the look of by adding in some layers and accessories. I am loving it so far. The long sleeves make it nice for winter weather and, as you can see, can easily be rolled up for warmer weather.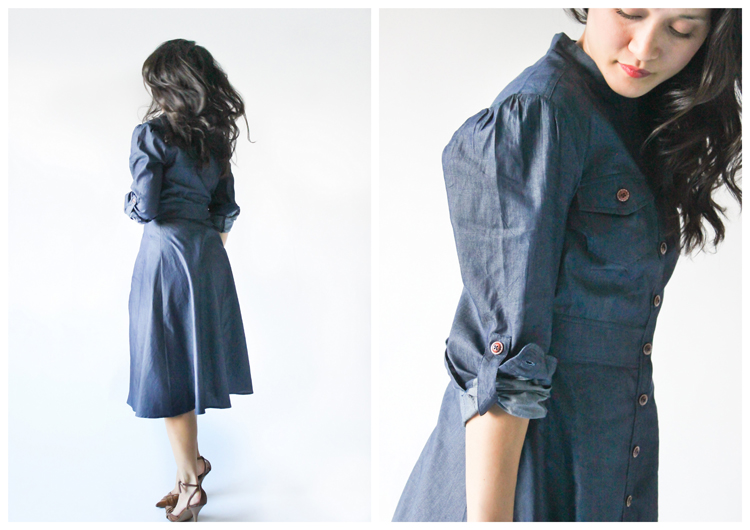 As the owner of three eShakti dresses, here are my top four reasons for why I am an eShakti fan:
1. Quality – The fabric is always nice quality and the workmanship is great. These dresses are sewn to last.
2. Fit – If you don't fit their standard sizing, you can request a custom dress that fits you just right. I chose a standard size this time, which is fine, because denim dresses are pretty forgiving and I knew I wanted it a little looser so I could add layers underneath later. With my other two dresses, however, the fit was crucial, so I requested a custom dress. Custom dresses are totally worth it. Wearing a dress that fits you perfectly feels absolutely amazing.
3. Choice – Most of the dresses come with a lot of options. When you add a dress to your cart, you also have the option of choosing a sleeve length and dress length based on your height. So, if you see a dress you love in the catalog, but you wish it were shorter, or longer, or had sleeves…click on it and see if the dress comes with the option to add or change those elements. It is, by far, my favorite feature about eShakti dresses.
4. Selection – They have A LOT of cute dresses and they are always changing up their inventory, so their selection stays fresh.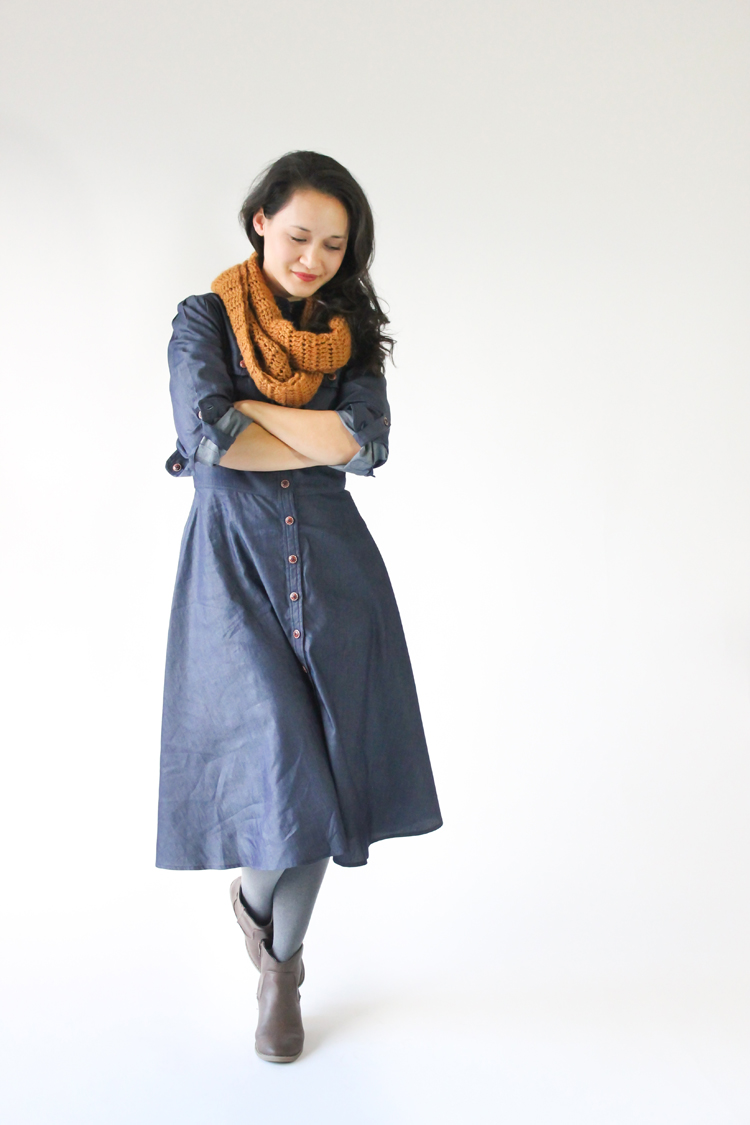 For the investment that these dresses are, the prices are not too bad either.
Are you ready to win one?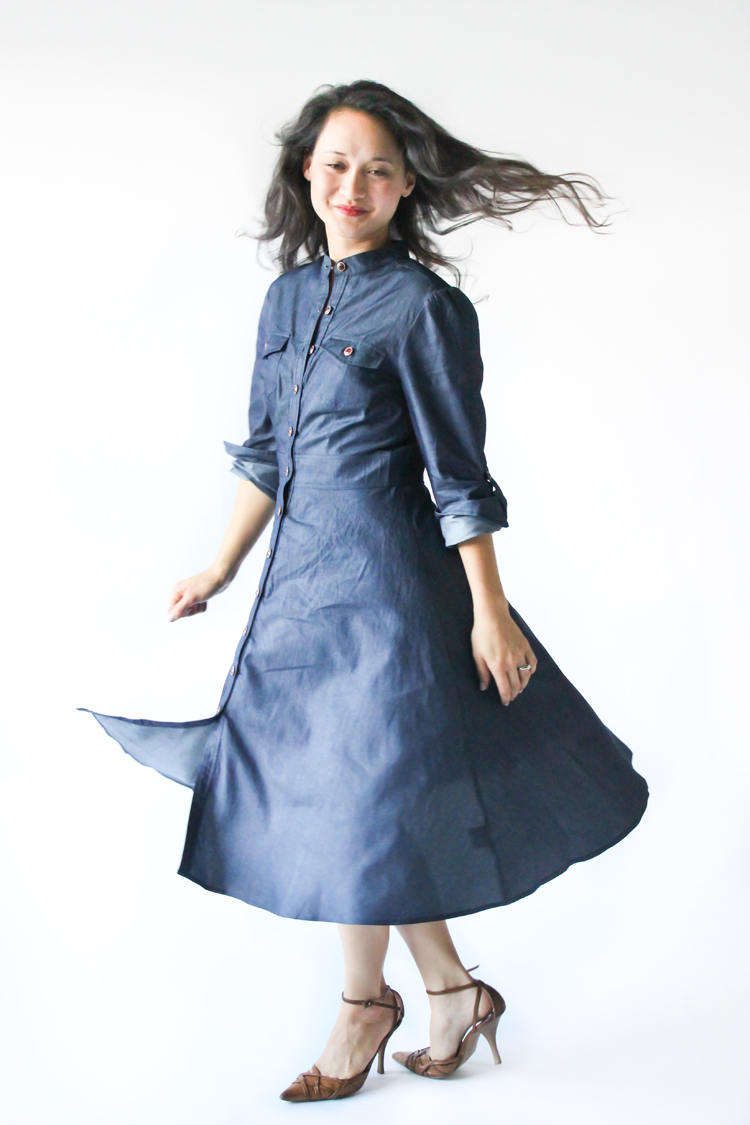 EShakti is giving away one dress to one lucky reader!
Whether you need a dress for the holidays, or you have a special someone in mind. Choose whichever dress…it's yours!
Simply enter in the rafflecopter widget below.
The giveaway is open to U.S. and Canadian residents only.
Good luck!
Disclaimer: This post is sponsored by eShakti, but my opinions are 100% genuine and my own! They didn't influence my review in any way.