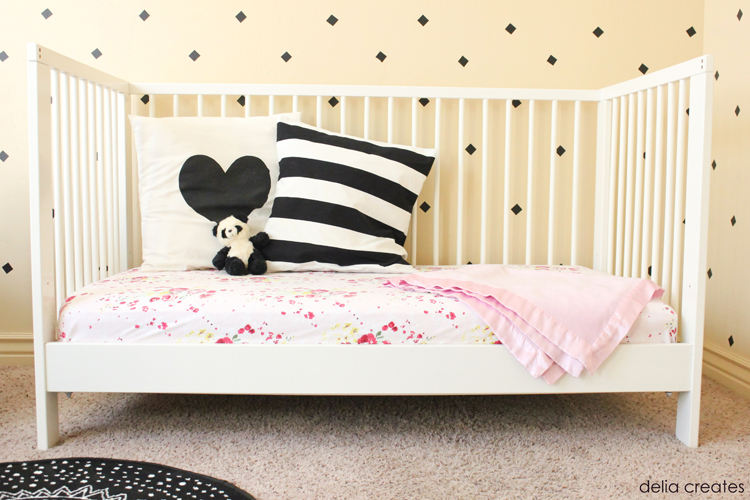 When we moved into our new place, I was excited about all the windows and natural light.
I was not so thrilled about the sea of beige walls.
Since we are still renting, painting is out. Instead, I have tried balancing the beige with lots of black. In this case, black vinyl.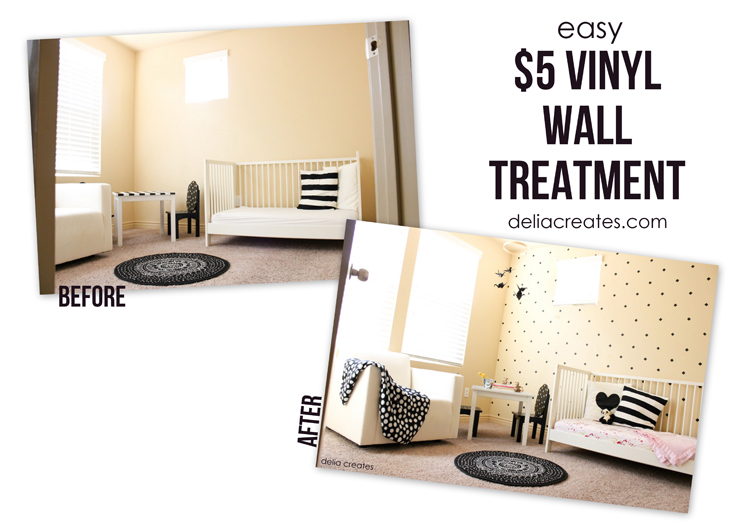 I was inspired by Disney from Ruffles and Stuff who put paper dots all over her wall. I loved (still love) how cute and easy it was.
I decided to do something really similar but with black vinyl.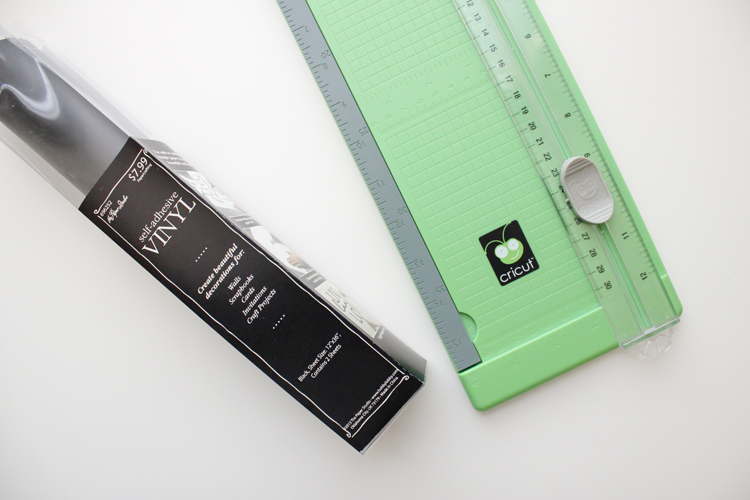 I grabbed a roll of vinyl from Hobby Lobby. I used a coupon which brought the vinyl to under $5 (hence the title of the post). Sign up to get their emails, or download their app and you will always have a 40% off coupon! 🙂
Each pack comes with 2 large pieces of vinyl sized 12 inches by 36 inches. One sheet of vinyl was plenty for covering two walls in my daughter's small bedroom.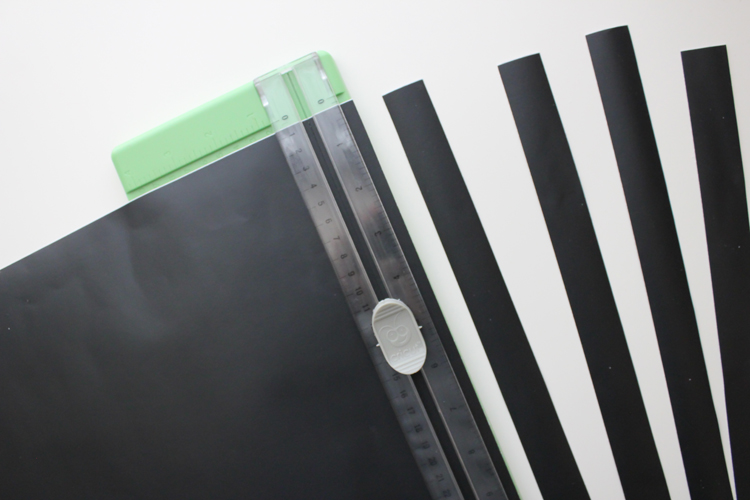 I simply cut the vinyl sheet up into one inch strips with my paper cutter, and then cut those strips into 1 inch square pieces. I didn't worry about exactness, as you can see in the pictures. 😉
Then I eyeballed the spacing on the wall and staggered them from top to bottom. I turned the squares on their sides to look like diamonds, just for fun.
This took the better part of a morning. I won't lie. But, it was one of those projects that was fun to do with and around the kids. They had a dance party, made forts, and stashed vinyl wrappers in play purses while I peeled away. Good times. 🙂
Here is what it looked like before.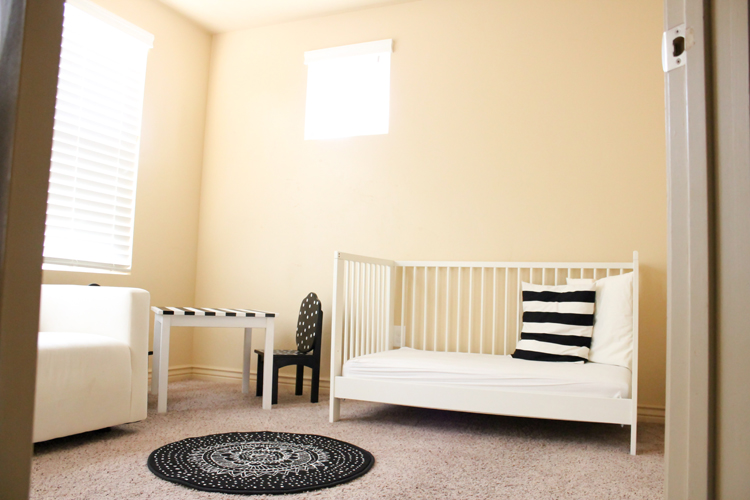 And…here is after!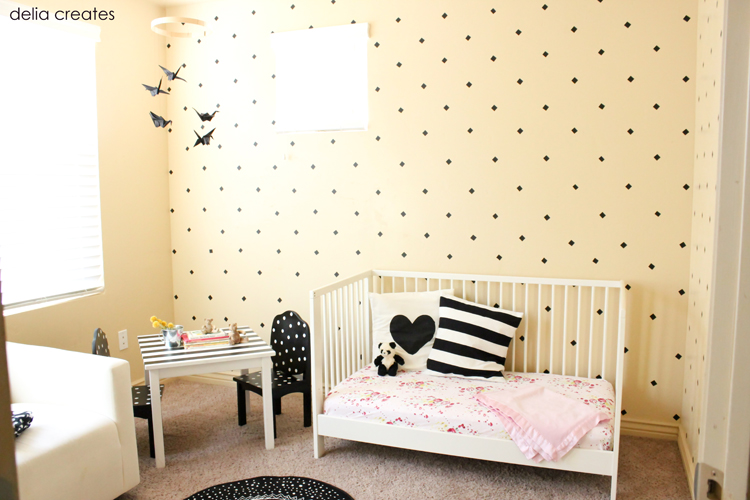 Much better.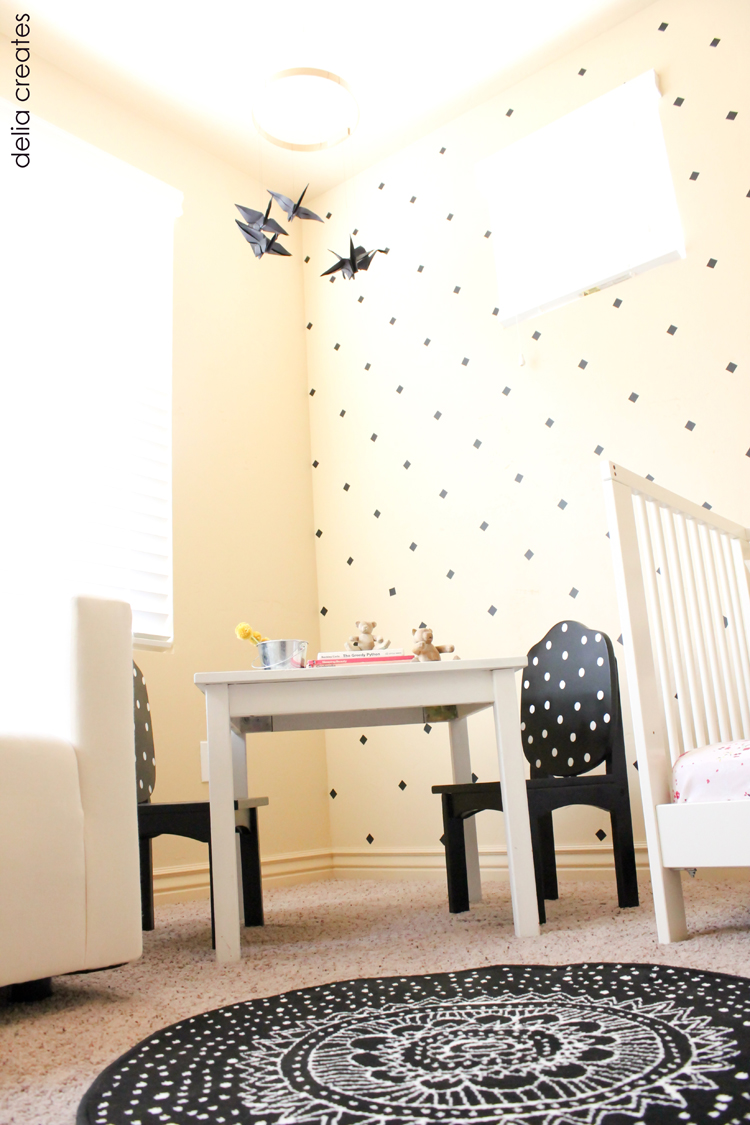 And technically…it cost less than $5 because this room didn't require the whole package of vinyl, just one sheet.
It also comes right off if you change your mind, or if you have a curious toddler who likes to pick at them. 😉 …like my daughter. I just keep a stash of extras and replace them as needed.
After I finished Natalie's room, I got a little vinyl crazy and added some more to other parts of the house. I've already removed some of my experiments, but I kept the vinyl I added to the living room.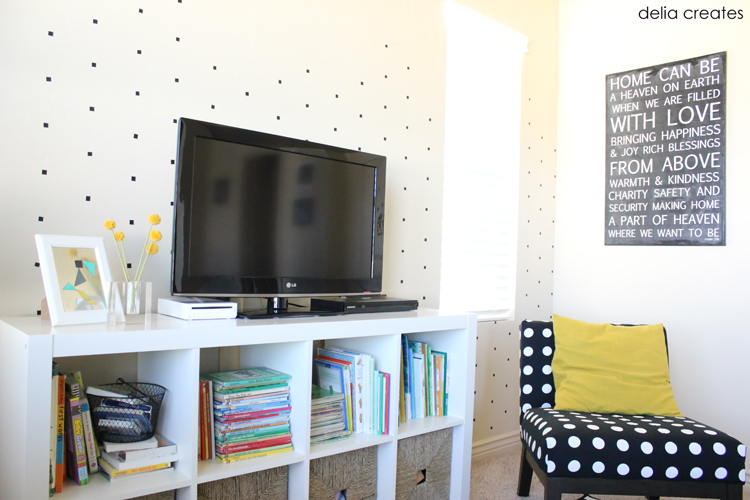 I originally wanted to do the whole wall, but as I worked my way up the wall, my husband remarked that it looked kind of cool uneven and halfway up.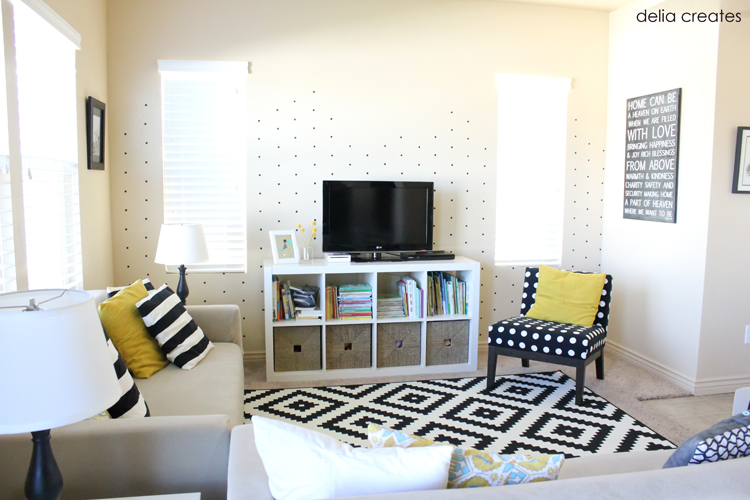 I agreed, so we left it. It's pretty different, but I figure if I ever get sick of it, I can peel it all off pretty fast or add more up to the ceiling. So far, we haven't felt the need to do either.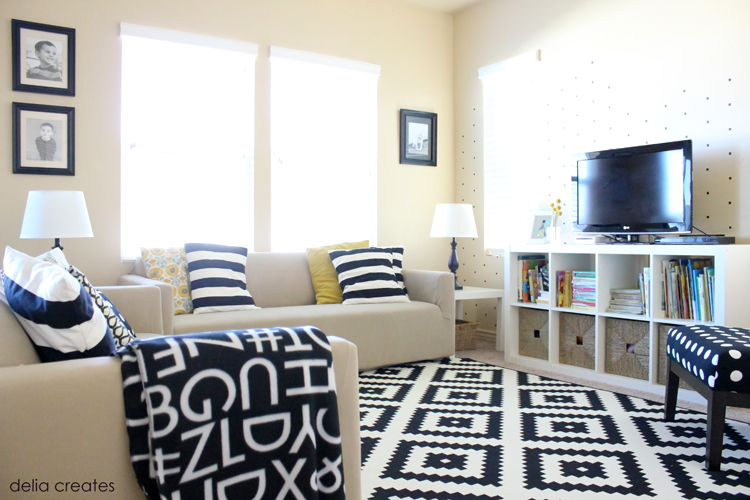 So, there you have it. A really simple, inexpensive and non-permanent way to add texture to your walls.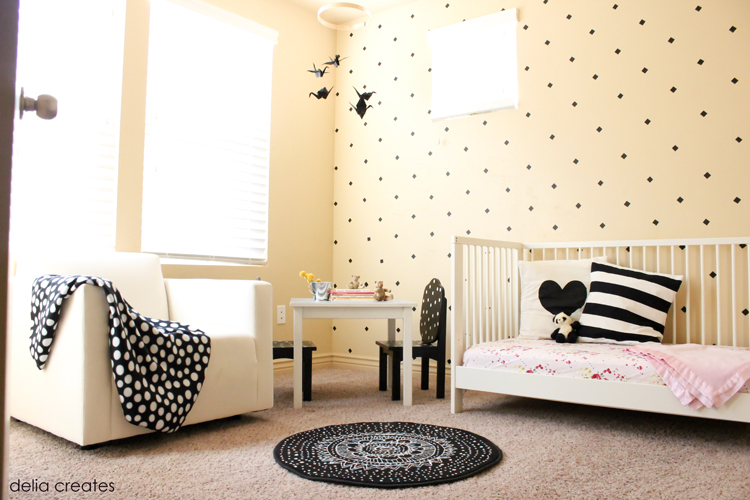 Because I used smaller squares in the living room, I used much less vinyl from the second sheet. Which means… I've got one more quick project to share using the vinyl leftovers. 🙂 More on that tomorrow!
P.S. Throw pillow tutorial found  HERE.
Black and white wall art (living room pics) found HERE.
Paper crane mobile tutorial…coming soon.