Ever since I saw THIS post from Amy Christie, I have never looked at any common wooden household item the same.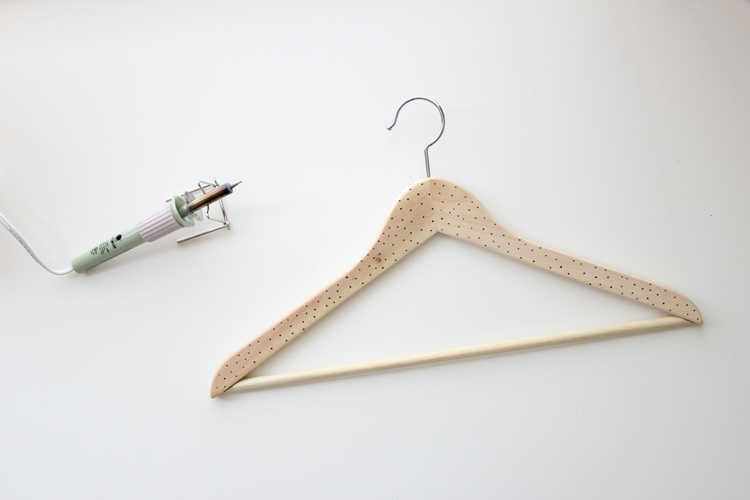 I can't help it. I must always ask…could I etch that? 🙂 Like these kid spoons I posted about here.
And…like these hangers…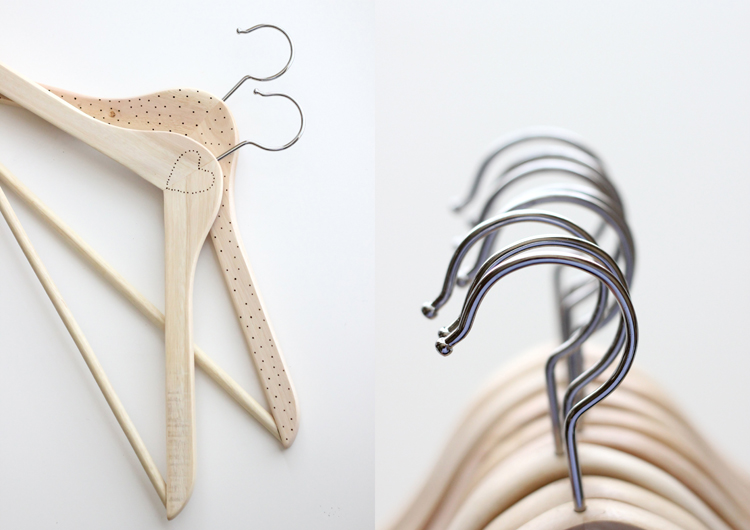 I decided to make a couple of them "his and hers."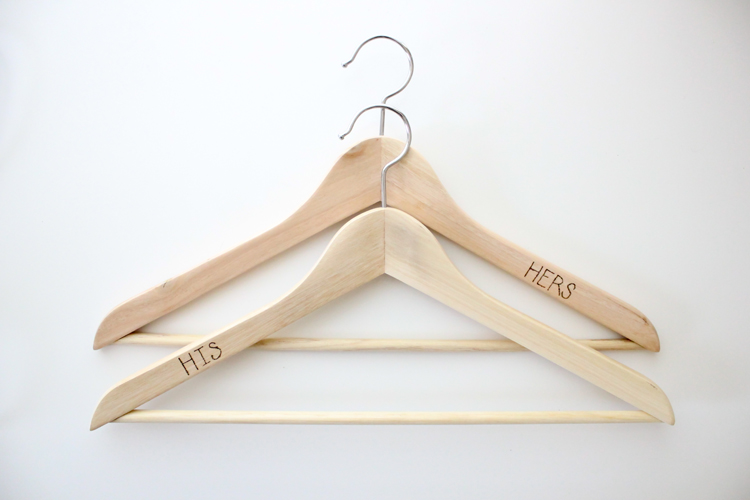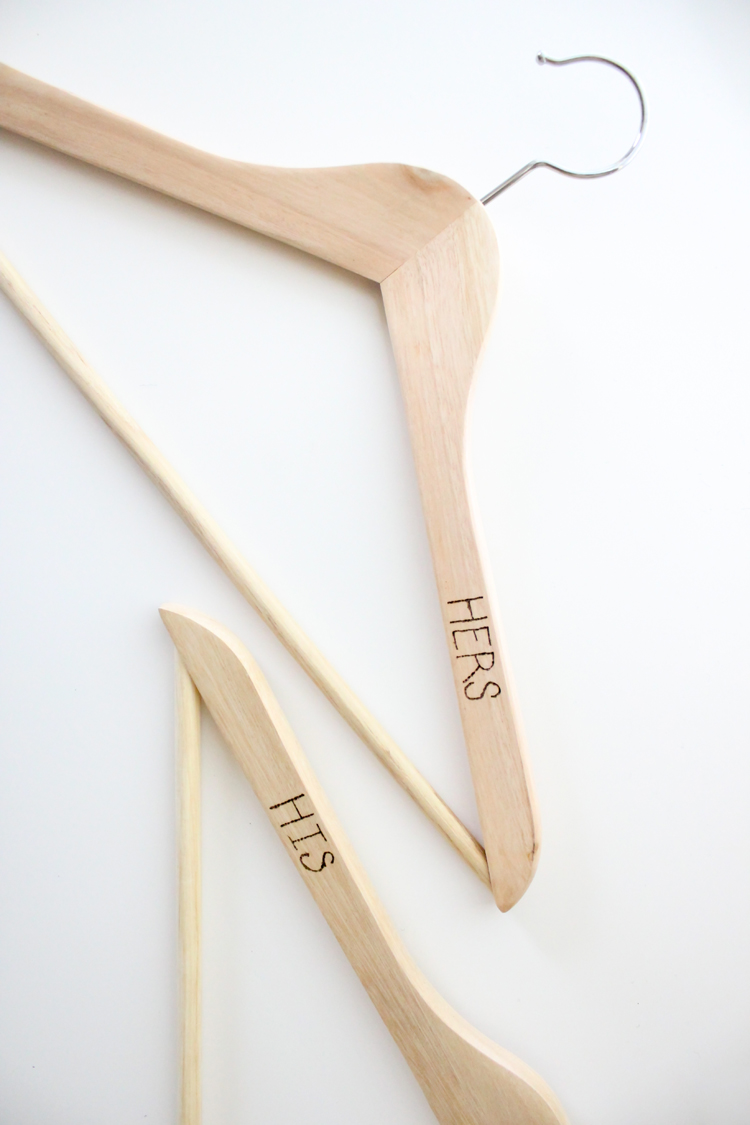 And others "Mr. and Mrs."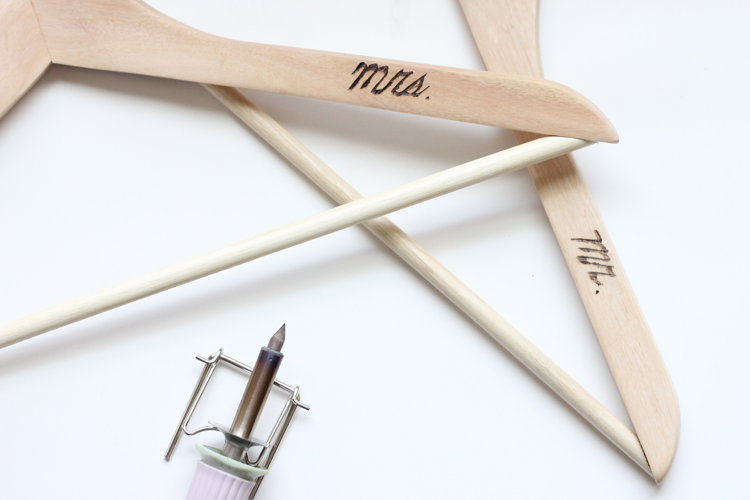 They would make a lovely handmade wedding present, don't you think?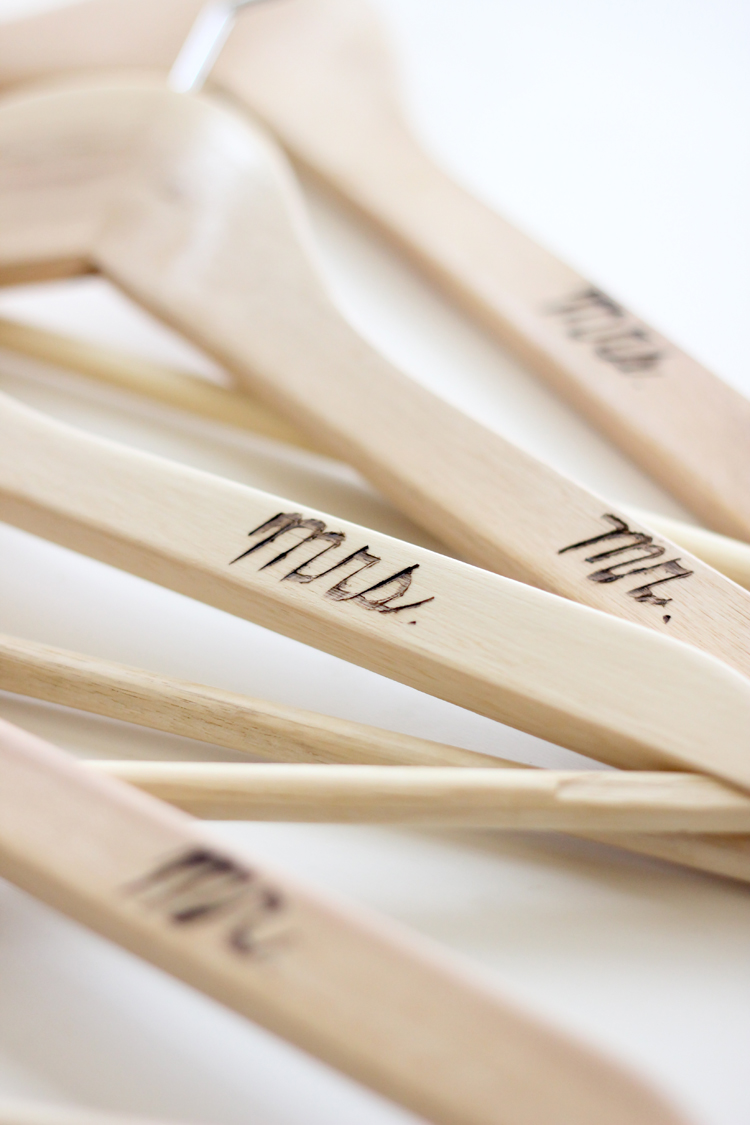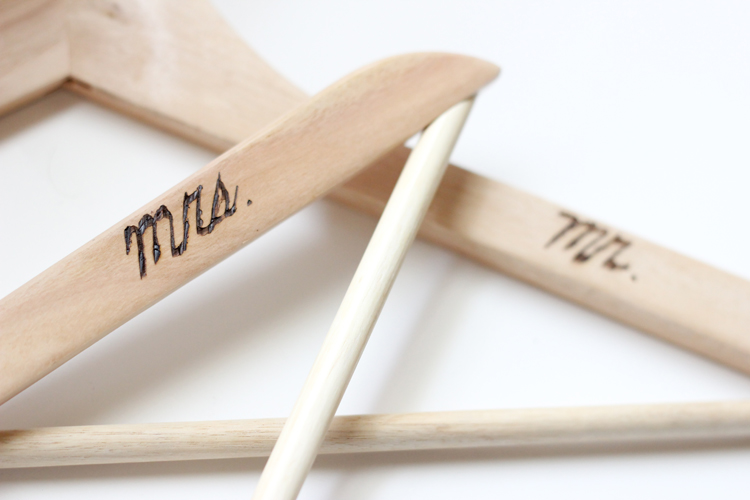 Throw in a gift card to a home store and you have a perfect marriage of sentimental handmade personality and useful practicality. Pun intended. 😉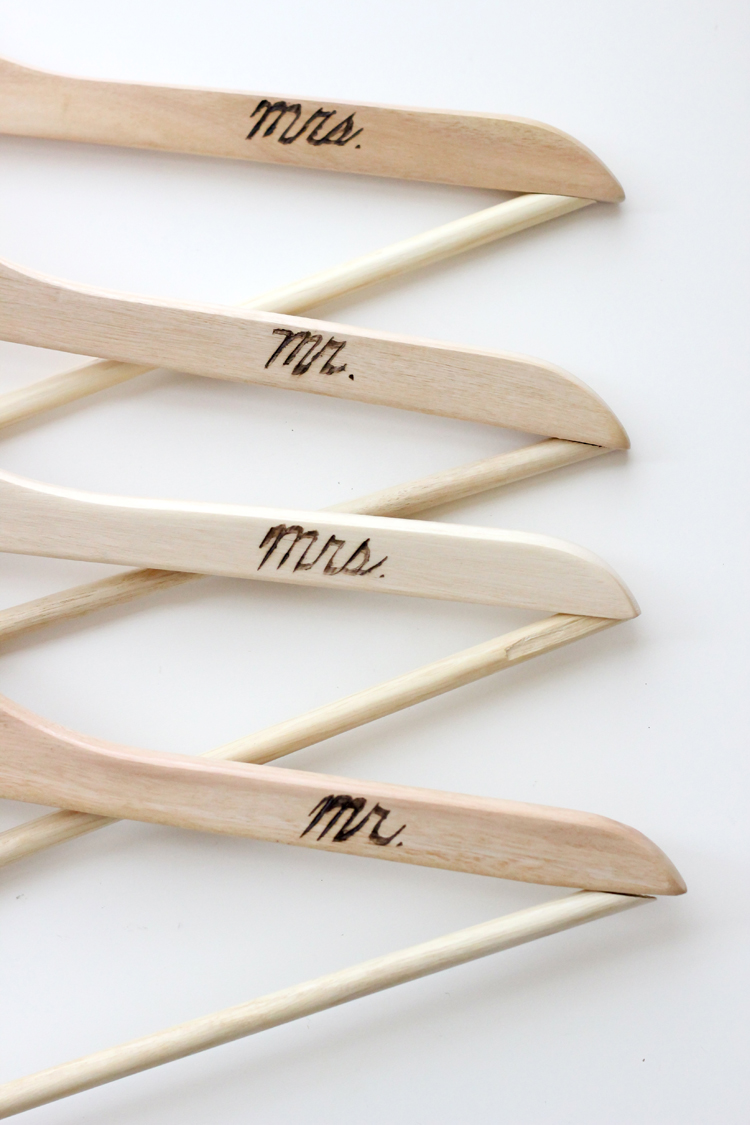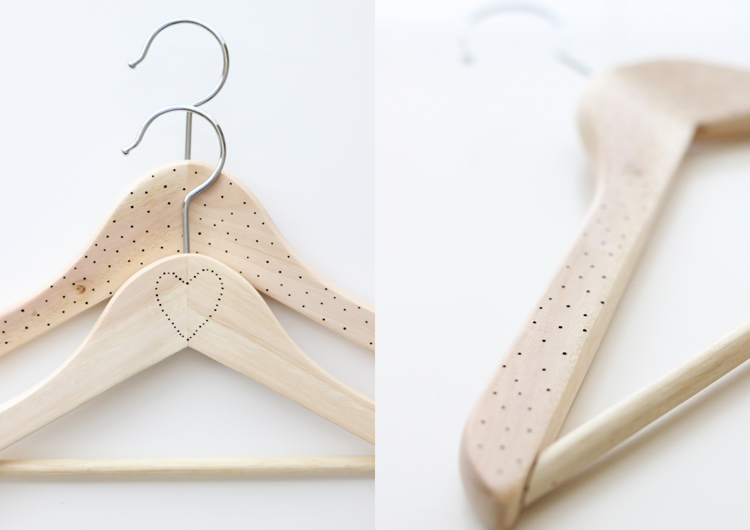 Or…just make some for fun…with dots and hearts…
All you need are some wooden hangers and an wood burn tool or an etcher!
I got my hangers at Ikea for $4 for an 8 pack. My wood burn tool is from Michael's years ago. I think it was $15 after coupon. A worthy investment that I have used many times already.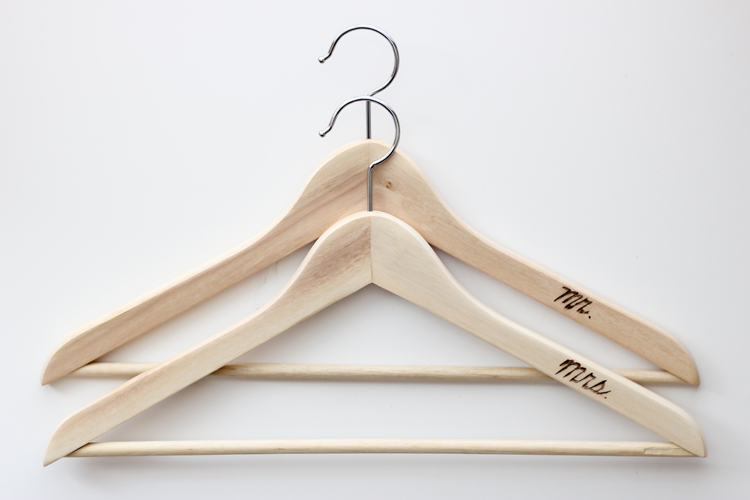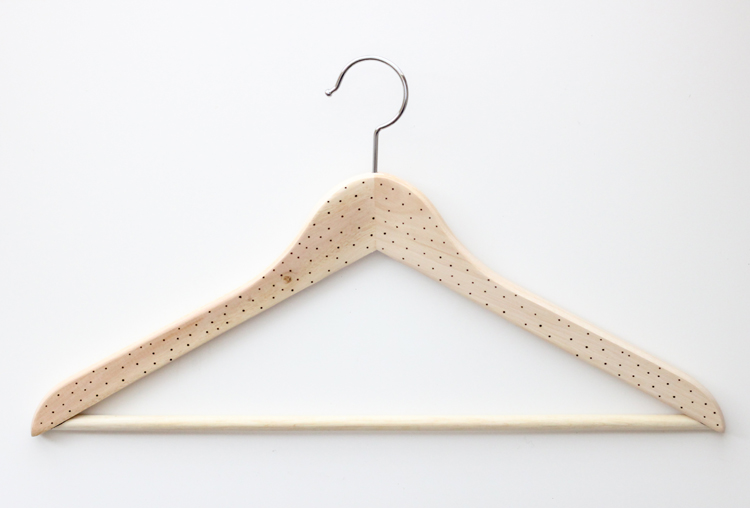 I'll leave you with a few things to keep in mind when wood burning or etching:
– The tool gets extremely hot. Use caution the whole time it's on and when it's turned off but still cooling.
– Dots are the easiest design to manage. Any lines or words take a lot of patience. Go slowly. If you make a mistake there is no real way to "erase" it unless you rework your design. You can lightly mark out your design beforehand with a pencil if you feel more comfortable with that. Simply erase any remaining pencil marks after etching.
– Expect to smell like campfire when you're done. You are, after all…burning wood. 😉
-This is a craft of patience. It bears repeating…go slowly. I sort of enjoy the still, quiet concentration it requires. It invites a nice change of pace to the day. 🙂