Need a spiderweb collar to match your witch hat? As one does… 😉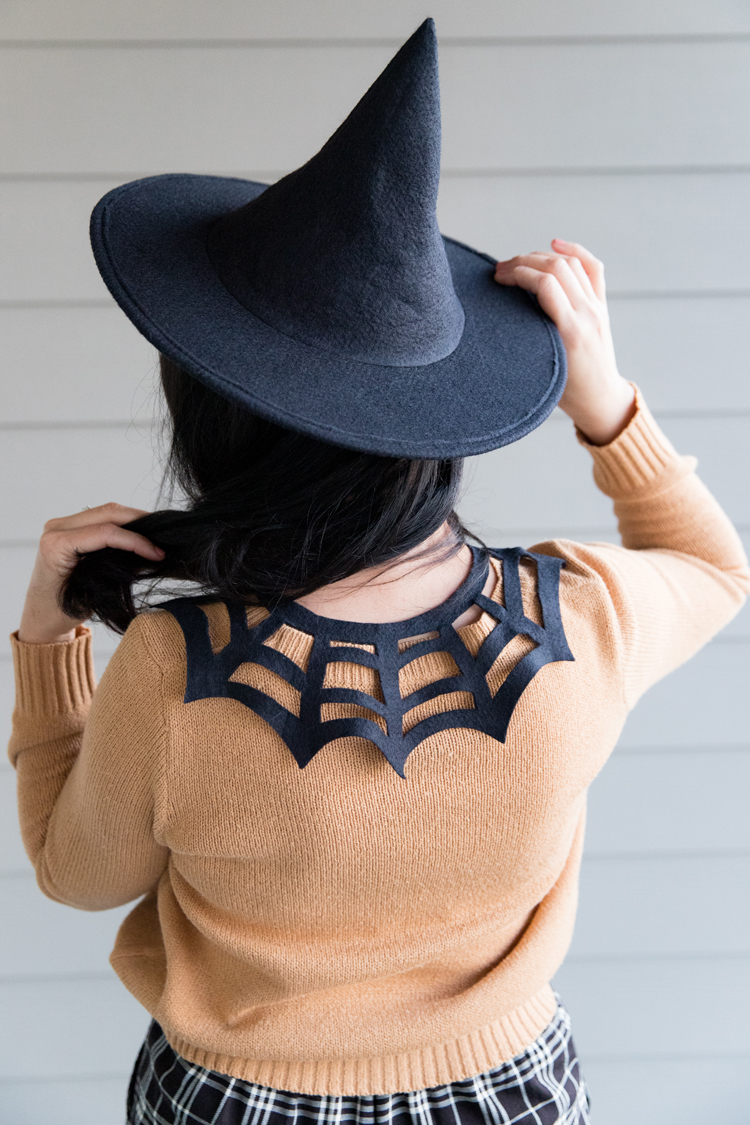 This project is a free pattern but is also no cutting machine and no sewing machine required! Woohoo!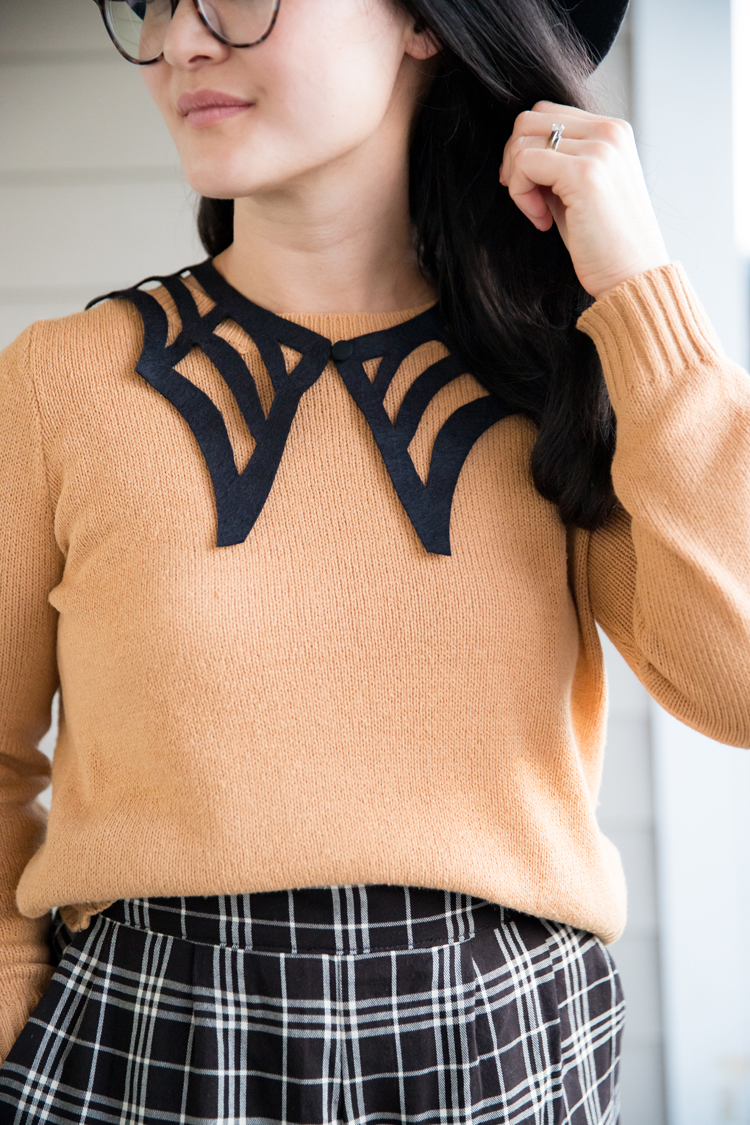 Because it's made from felt, it comes together really easily. It's flexible too! Add it to anything you're wearing and you have an instant low-key costume. Might be kind of fun with a spider crown instead too…which I have a tutorial for here.
Okay…Have about 20 minutes? Let's get started!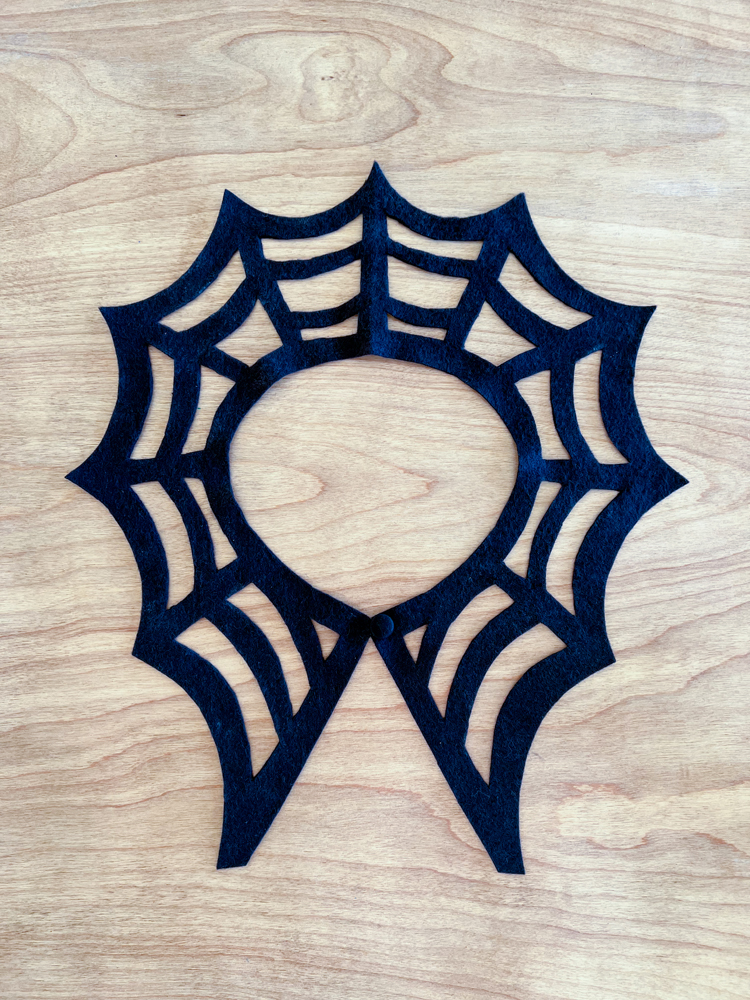 Materials
felt – piece that is at least 15″ x 15″
chalk
shank button
hair elastic or shoe string elastic
sharp nosed scissors
matching thread
pen knife/exacto knife and self healing mat
Pattern Download
Video Tutorial
The video should bump to the side or top of your screen as you scroll past it. Or it will play here.
Note: The tutorial will begin after the initial ad.
Written Tutorial
Step 1: Print the pattern at 100%. Match up pattern lines, tape together, and cut it out. Using a pen knife or exacto knife against a self healing mat makes this much easier.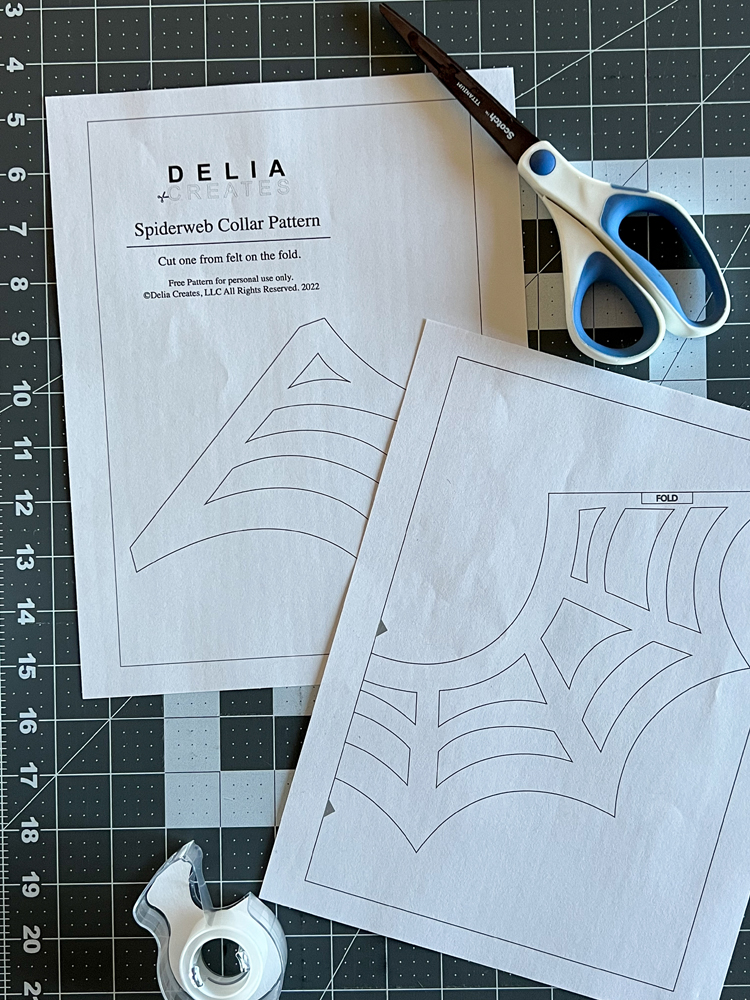 Step 2: Fold your felt piece in half and align the collar pattern on the fold. Trace the pattern with chalk.
TIP: Rather than trace every line, I found that shading the whole collar was much easier. The chalk will wipe away easily later.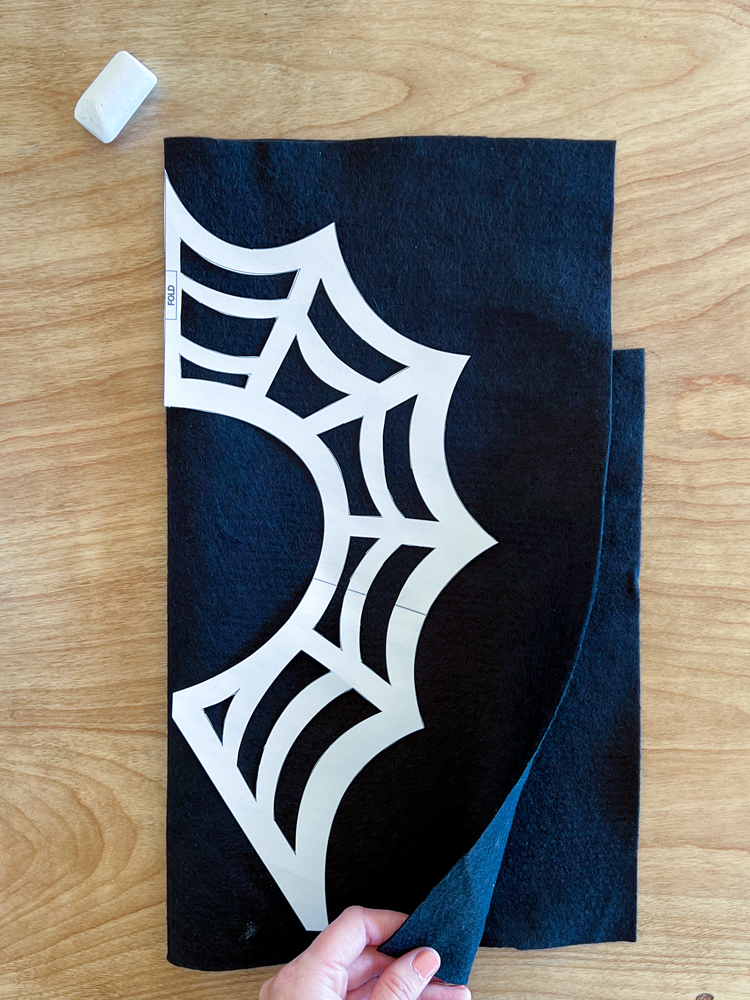 Step 3: Cut the outside of the collar on the fold and open it up so it lies flat. Trace or shade the other side of the collar so that you have a mirror image of spiderweb markings.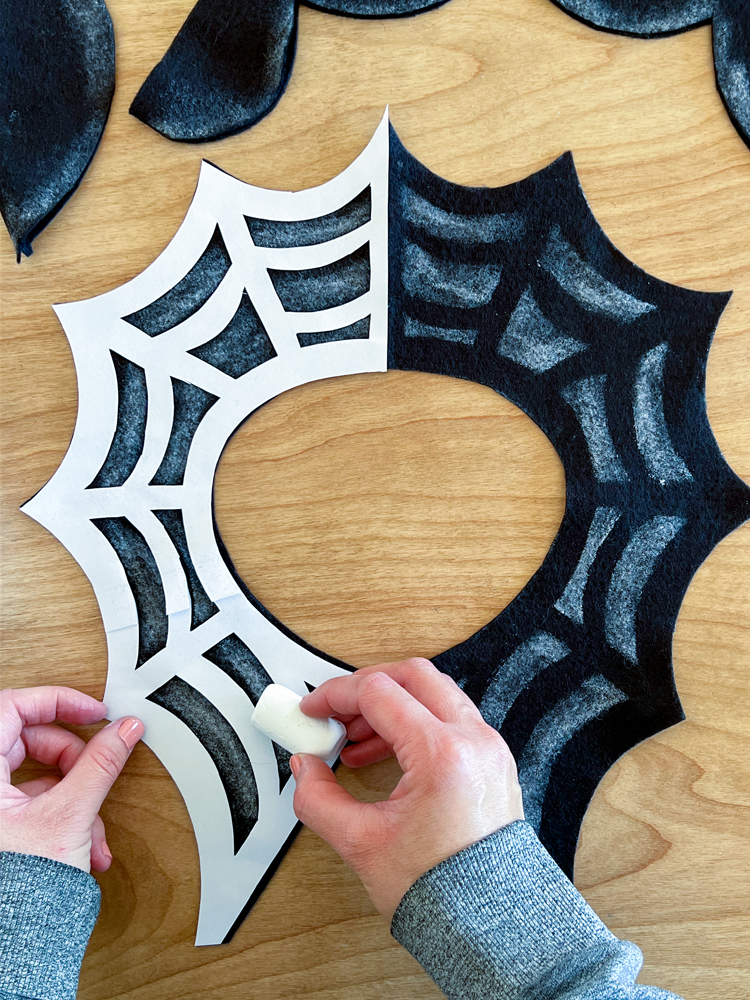 Step 4: Using sharp nosed scissors, cut out all the spiderweb markings.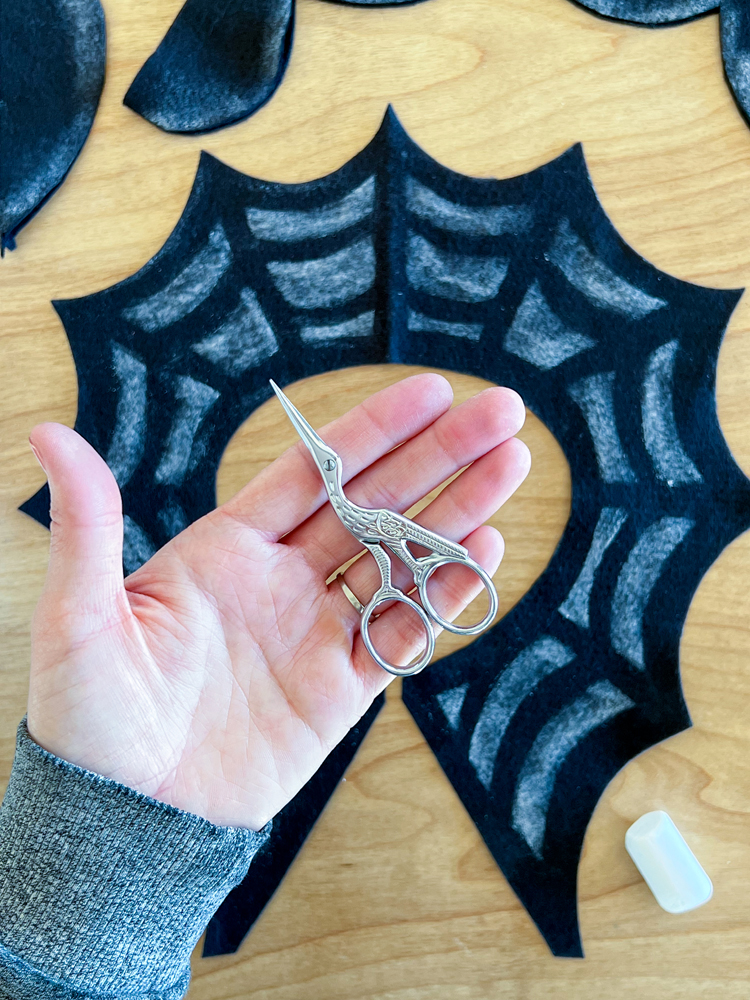 Step 5: Sew on a loop and button closure. Sew a shank style button to one side of the inside front of the collar. Then cut a small loop of elastic and sew it to the other side.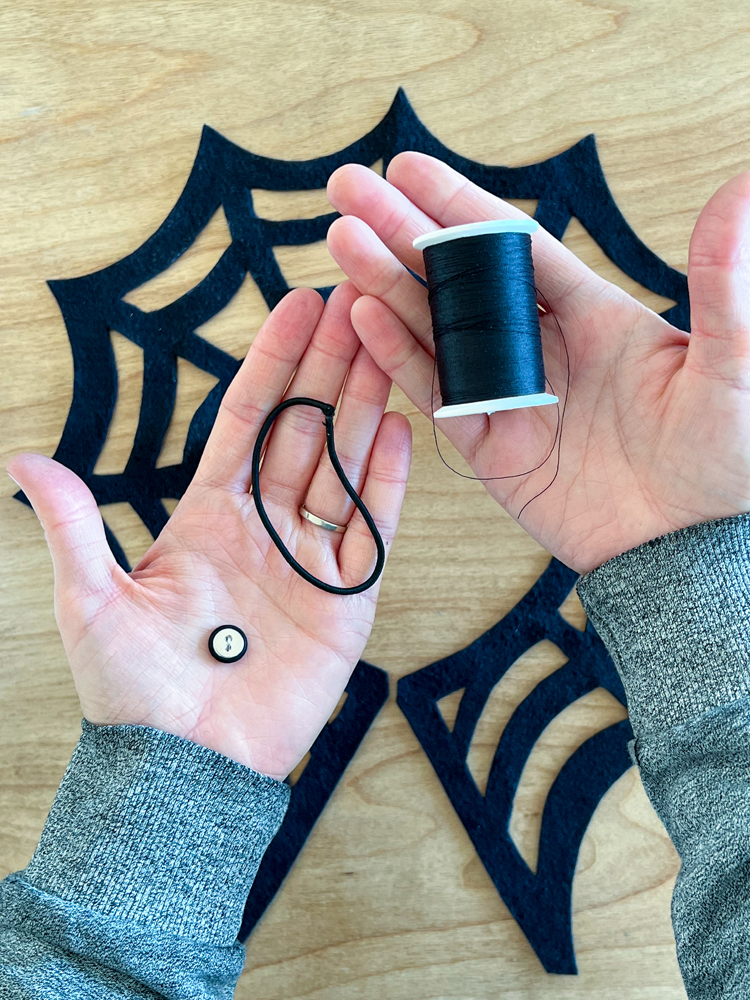 Singe the elastic loop with a lighter if desired and wipe away any chalk residue.
Press with an iron.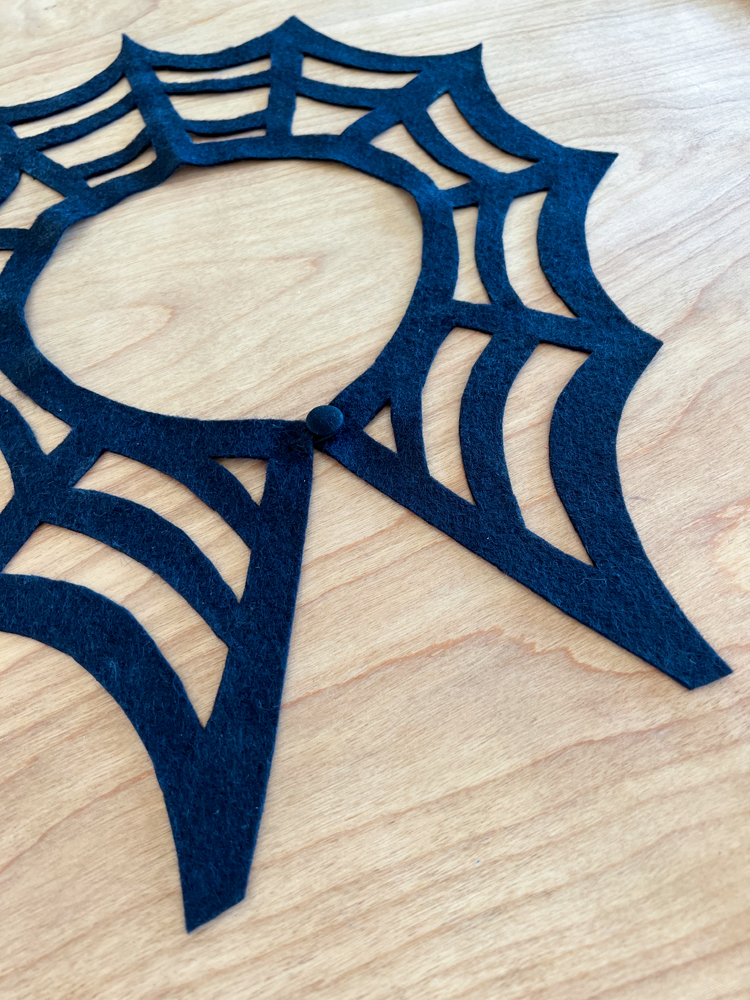 Note: The felt can be a little sticky so you may need to press it flat against your sweater from time to time, but I find that when it curves up it just looks more like a spiderweb, so that's cool.
Done!
It's a little twee when paired with a sweater…I feel a bit like a librarian witch. 😉 Ooh…who passes out books instead of candy! If only I could afford that. That would be pretty cool.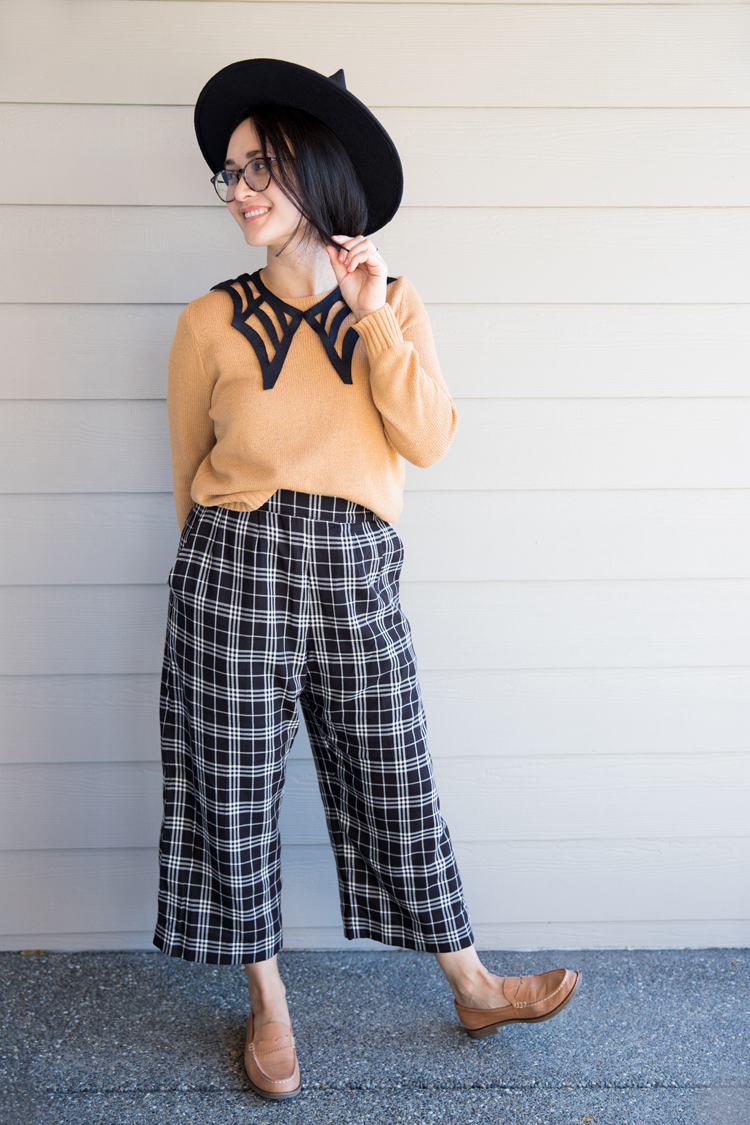 But I also think it could make a fun addition to a Wednesday Adams costume, or anything you want.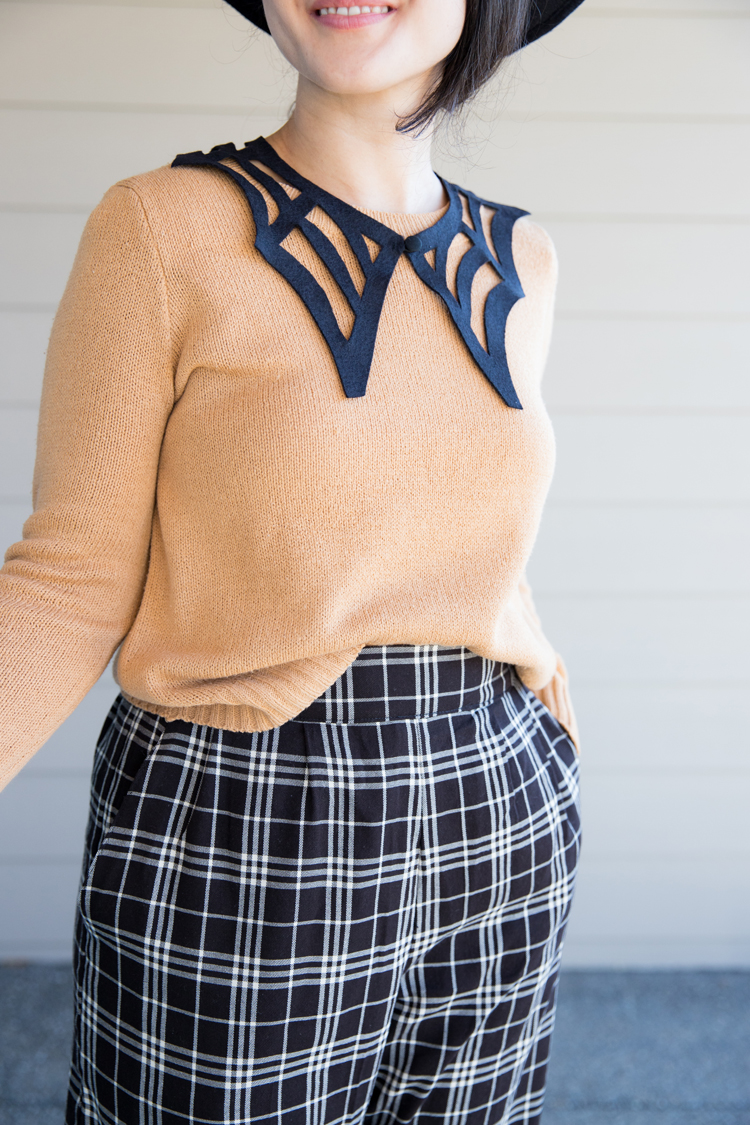 If you want to make a matching witch hat, go here.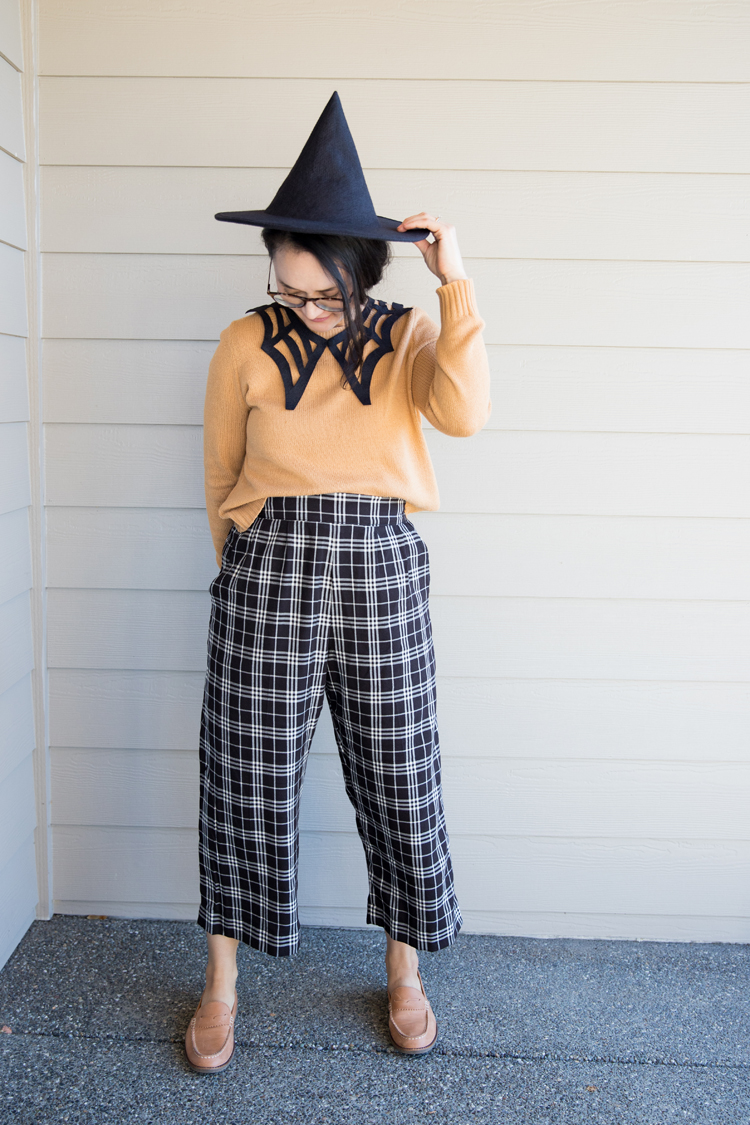 Or if you want more spiderweb projects, check out this list of projects.