It's my first year participating in the Michaels Maker Dream Tree Challenge!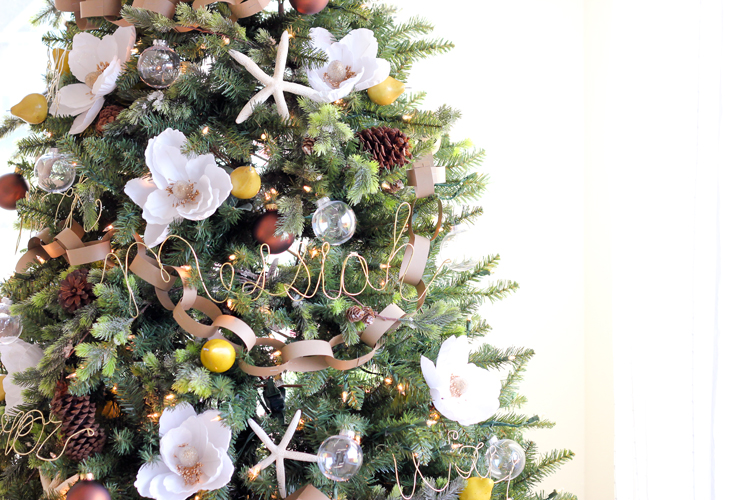 I really wanted to use flowers, so I snatched up a bunch of these pretty magnolias in the floral stems section and branched out from there. (ha…If you know me, I can't resist a good pun. ;))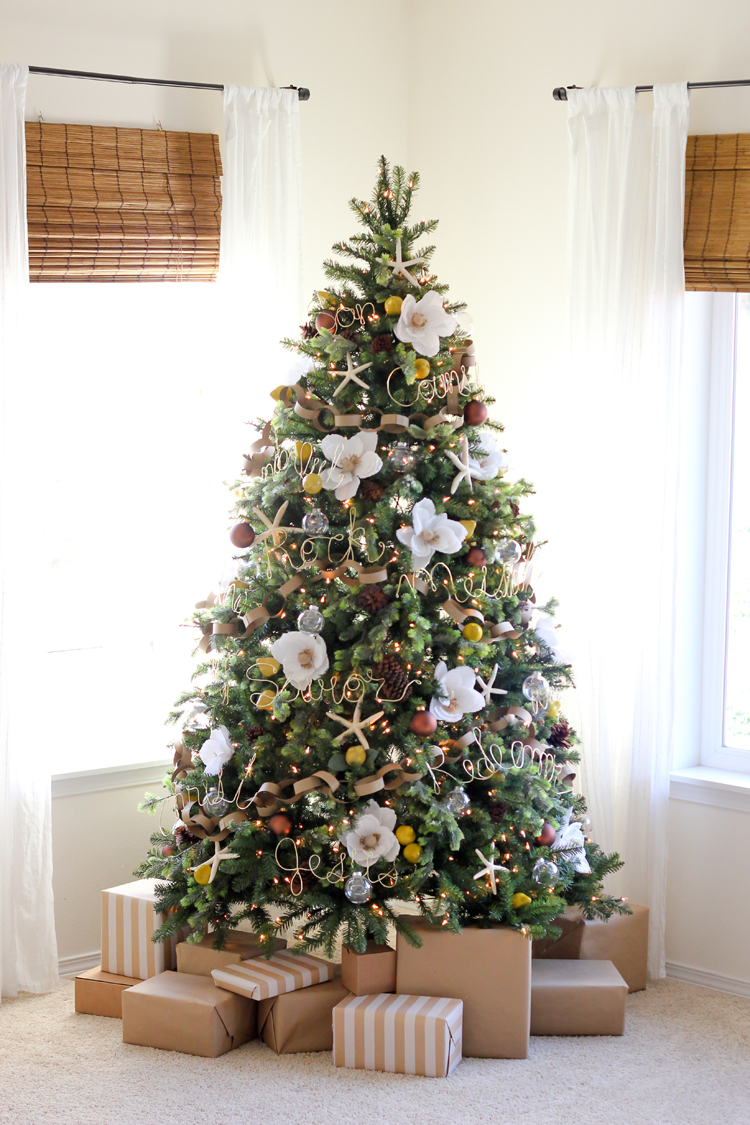 Before I started with the ornaments, I filled in the tree with some frosted, realistic looking pine sprigs. Even though it felt like adding more green to green, I think they made all the difference. I used about 10 boughs to plump up the tree, which was plenty.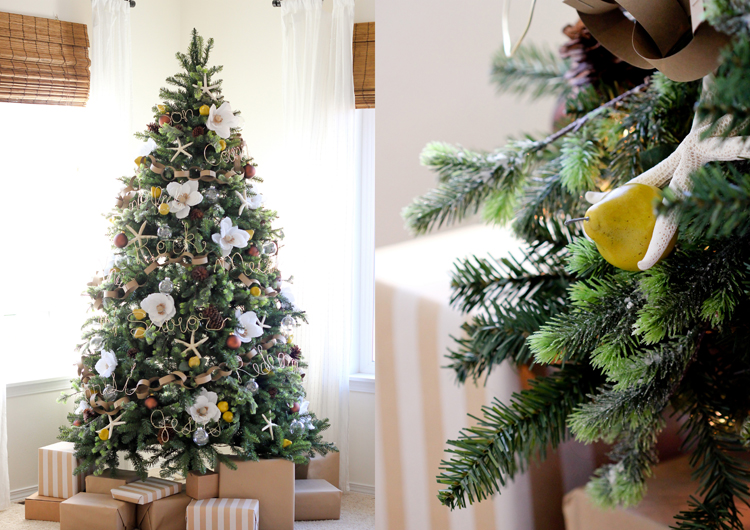 After pine sprigs, I added the flowers and a garland next. I made a simple paper chain garland using kraft paper and staples. It's kind of my favorite detail, and was the most inexpensive/easiest part!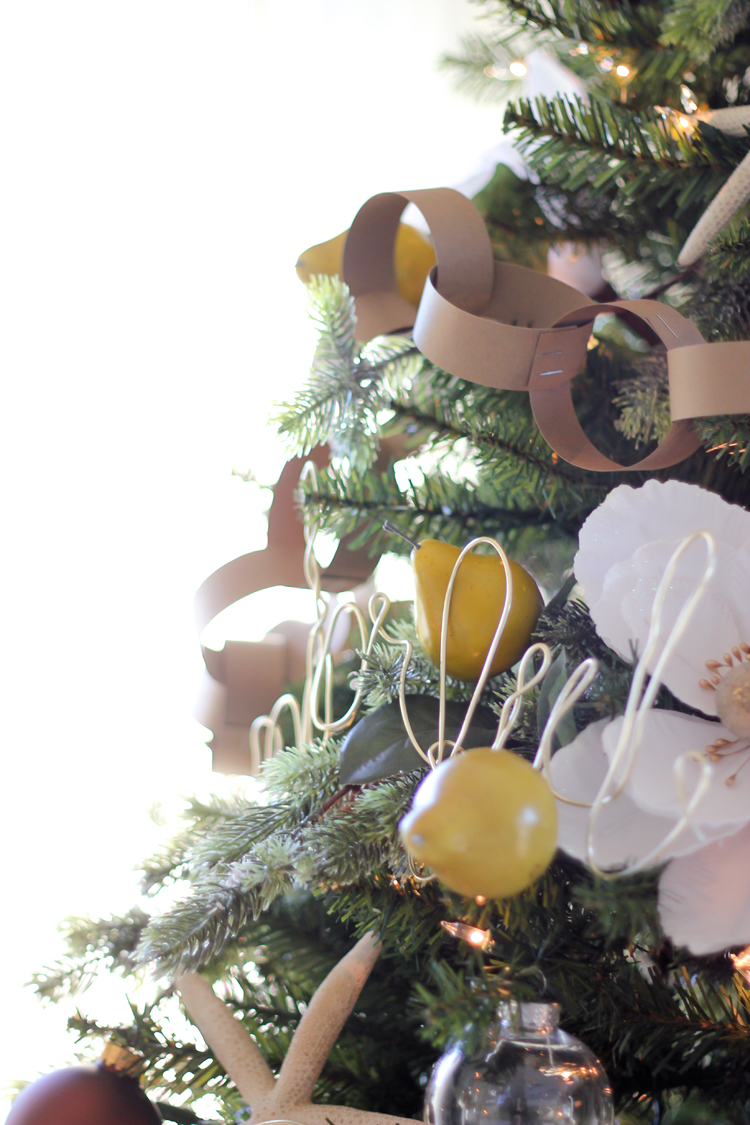 I also grabbed a few star fish from the sea shell craft section to use instead of our usual star ornaments. It's a nod to our new coastal home here in the PNW and they add to the "nature" theme that the flowers started. Bonus, they already have a glittery sheen to them, so they are holiday ready! 😉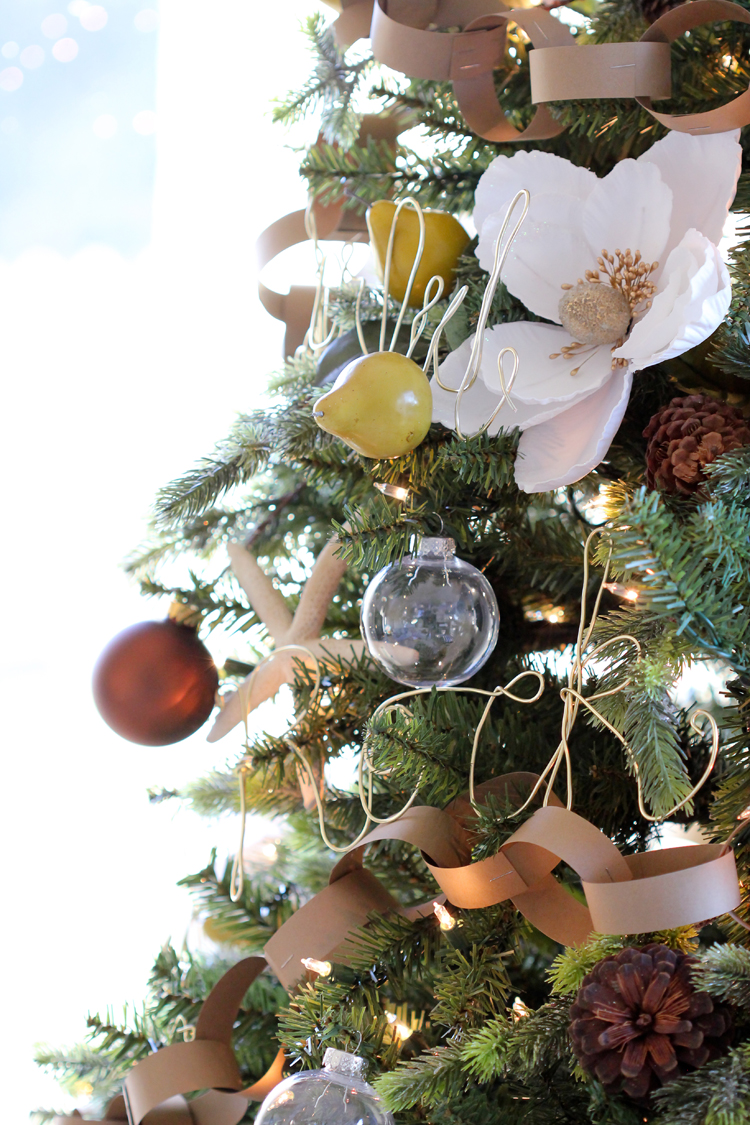 I added some glass bulbs, which I haven't done in a really long time. My youngest daughter is just barely old enough to resist the urge to break them… I think. I hope. ha!
I threw in some fake pears and some not fake pine cones.
Tip: If you don't mind not having your pine cones coated in cinnamon smell, buy the Fall pine cones. They are on clearance right now!
My last and and most beloved detail is the wire names of Christ ornaments. Christmas is a holy holiday for us, so I wanted to pay homage to the reason for the season. I bent gold floral wire into the many names we use for Jesus Christ and then molded them in place on the tree.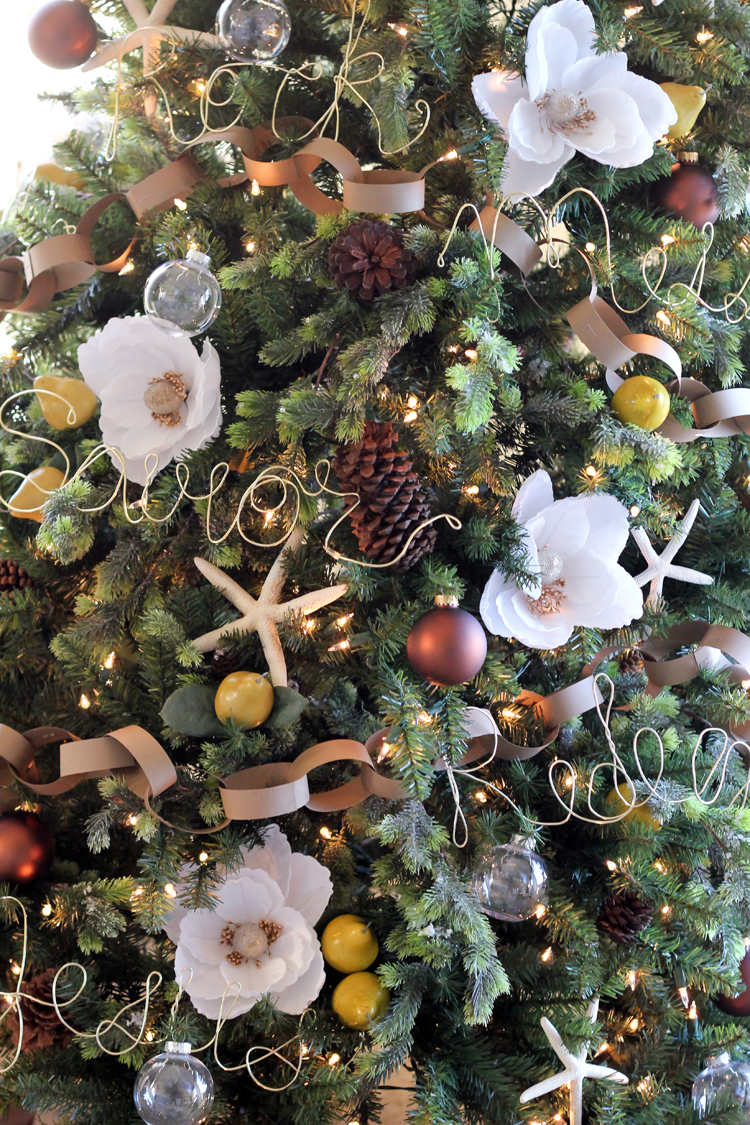 That about wraps up all the details of my tree!
Supplies for this project were provided as part of the Michaels Makers Series. From now until November 14, you can get FREE shipping on all Christmas trees that are 6ft or taller on Michaels.com! You can also check out some of Michaels' ornament projects and tutorials available here.
You can also get more Christmas tree inspiration from all the Michaels Makers here: