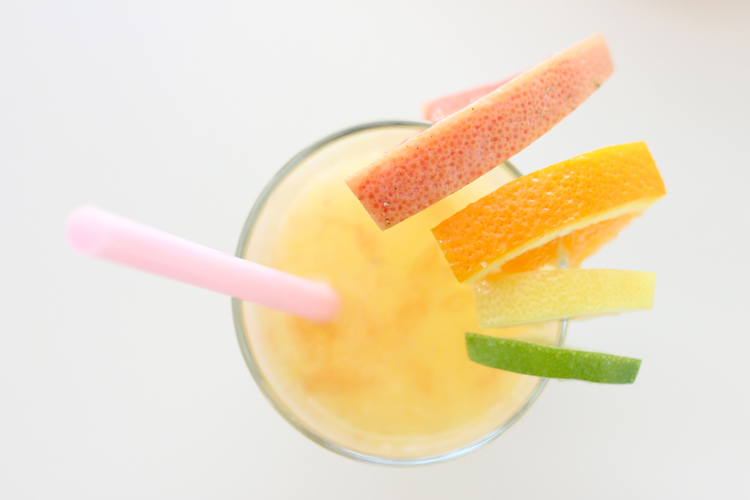 Because, sometimes just lemons aren't enough. 😉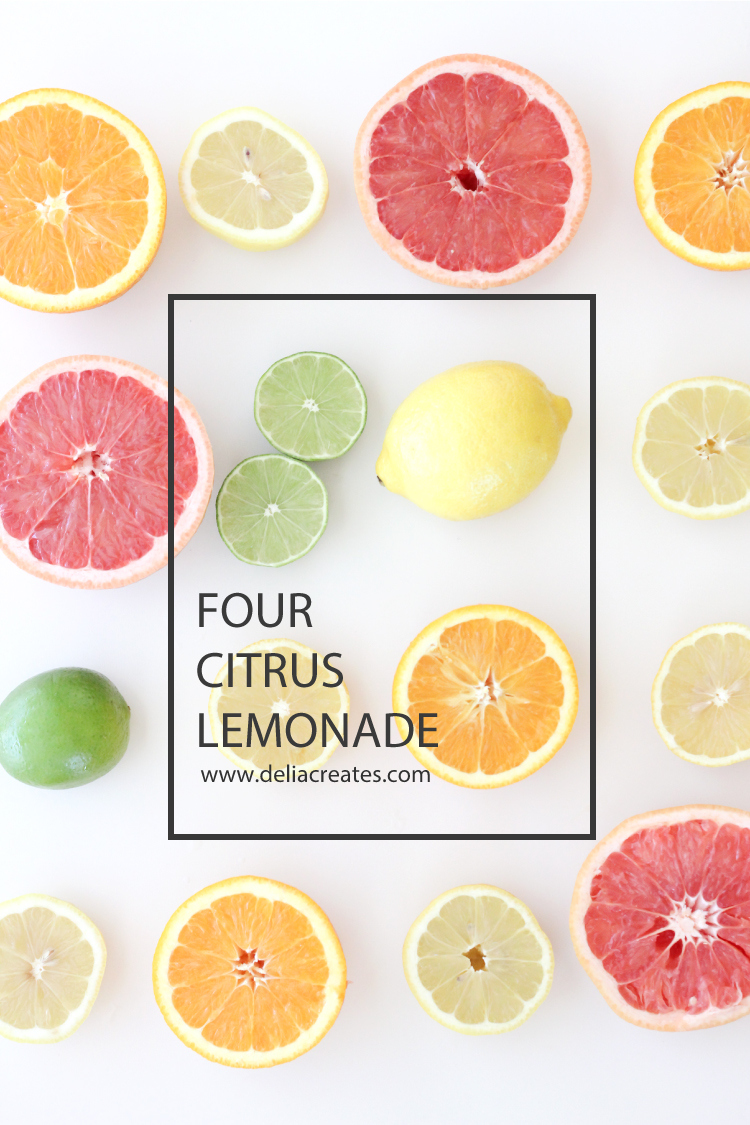 Really, though I just tried out this recipe idea for fun and it turned out yummy! Love it when that happens.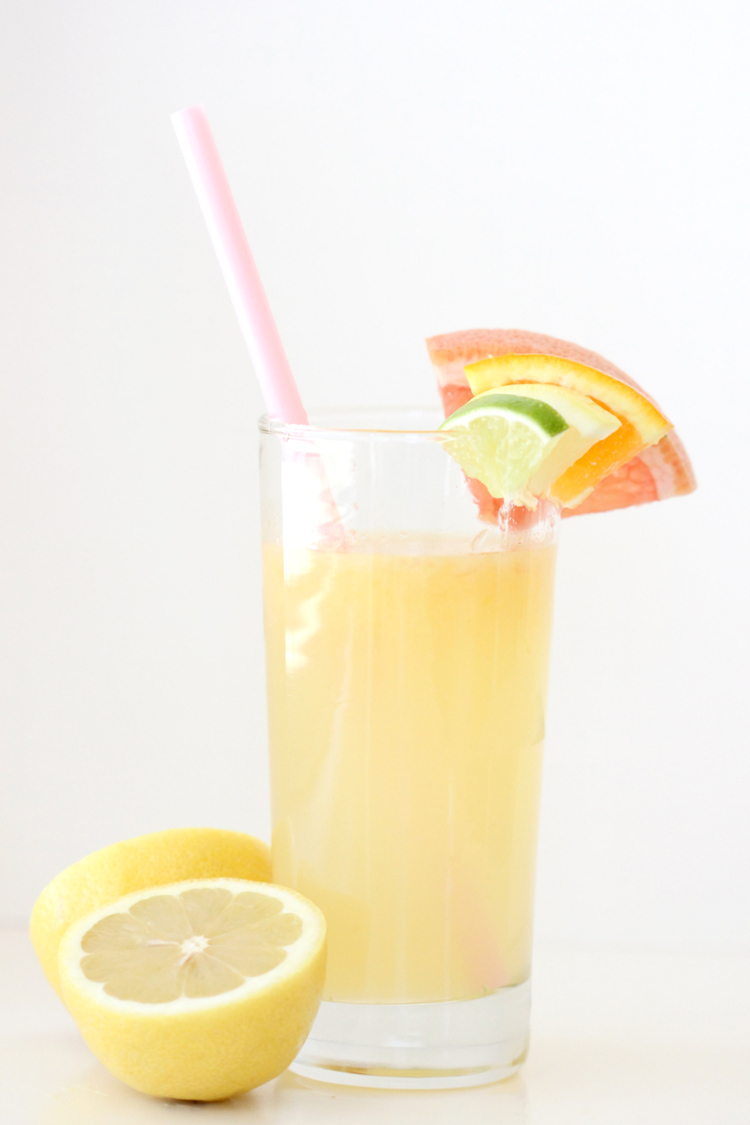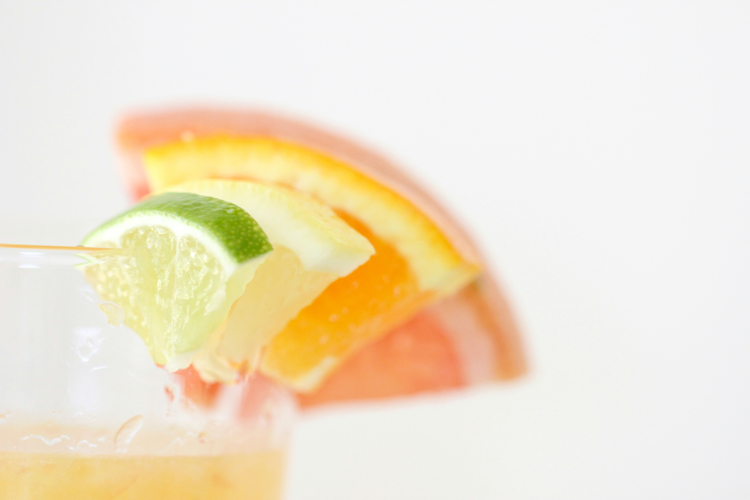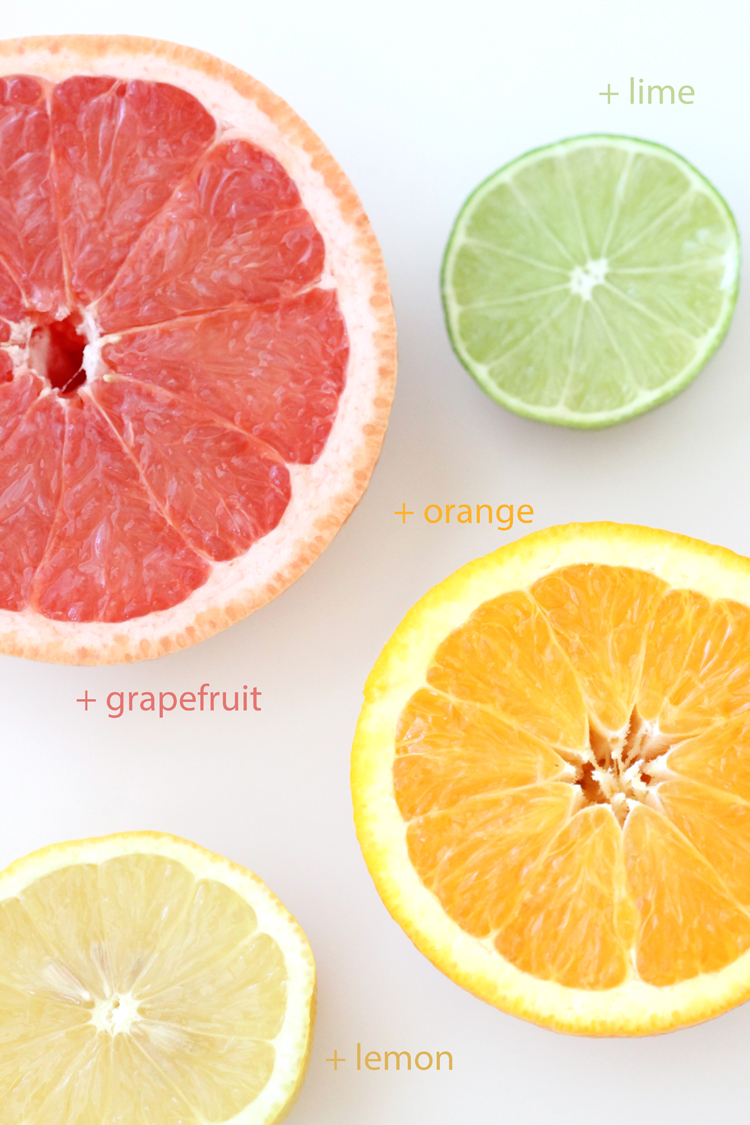 The recipe is simple…as it should be: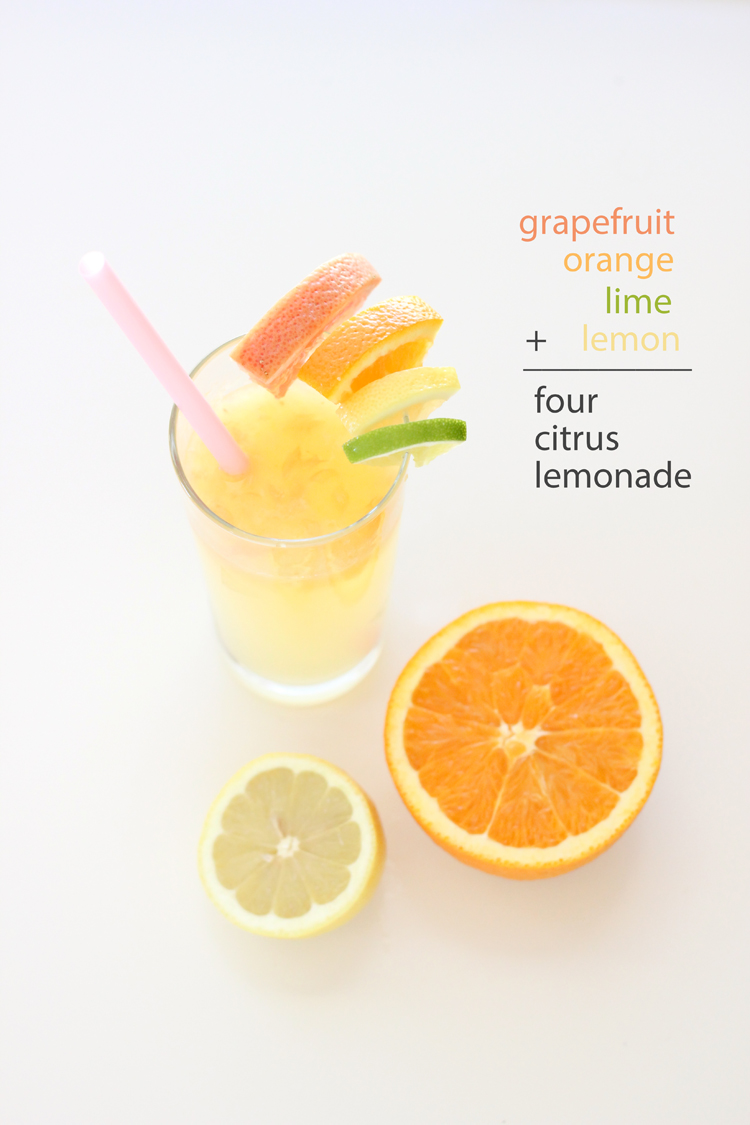 FOUR CITRUS LEMONADE
1. Make a simple syrup:
1 cup sugar + 1 cup water = simple syrup   Stir until dissolved and boil/simmer until thickened like I did with
THIS
recipe.   optional: To make a mint infused syrup (which pairs well with the blend of citrus),  add a bruised sprig of mint to the sugar/water mixture.   Let syrup cool.  
2. Juice:
1 grapefruit 2 large oranges (or 3 small) 7-8 lemons 2 limes   + slice up some of each kind of citrus for garnish  
3. Mix:
simple syrup + citrus blend of juicies + 5-6 cups of water + garnish slices of citrus =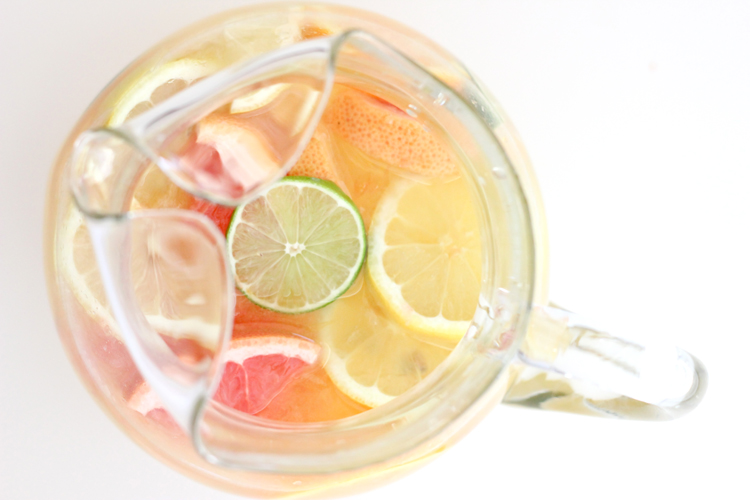 A fusion of deliciousness and beautiful eye candy. 🙂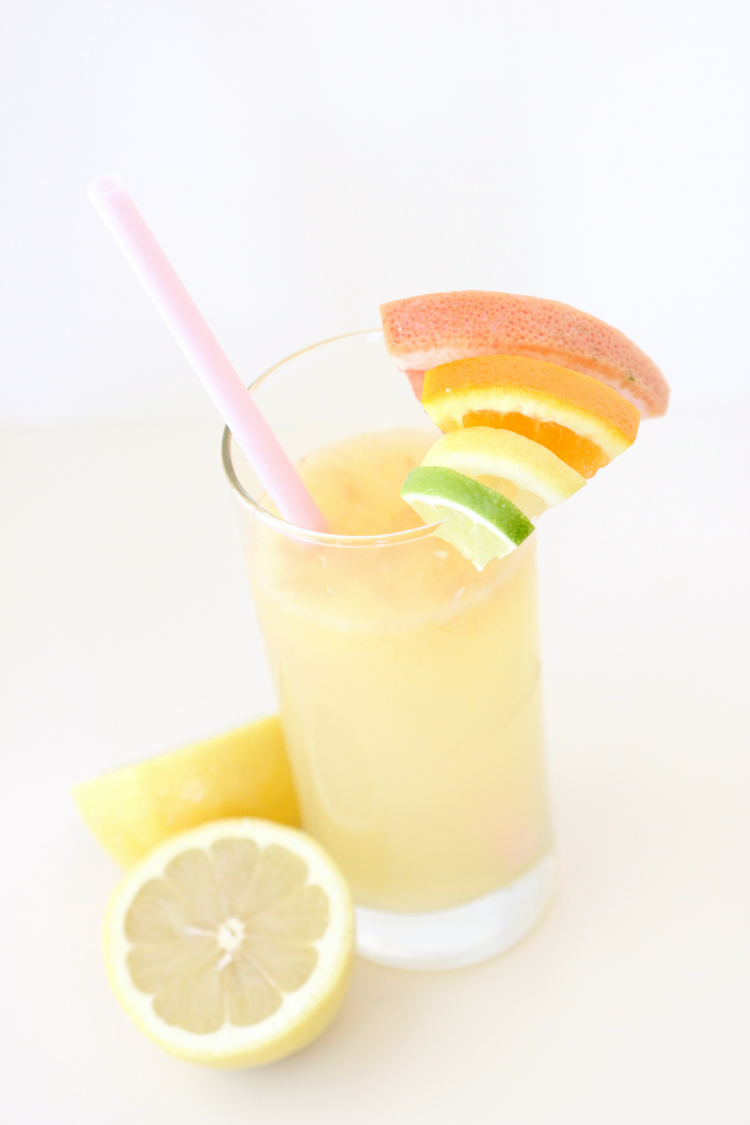 I left the water amount variable so that you can mix your lemonade to your preferred dilution. I like mine strong and sour, but my man likes his less tart. So I usually always add water to his cup when I pour him a glass.
Truth be told, really, either way is goo-ood.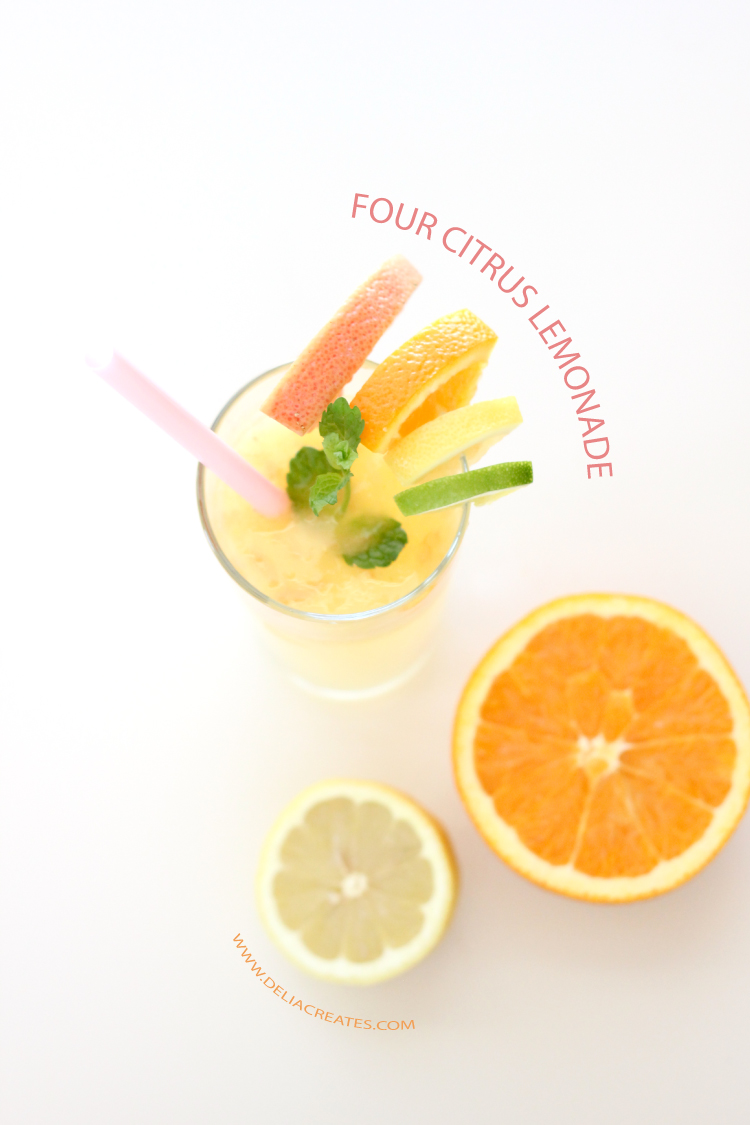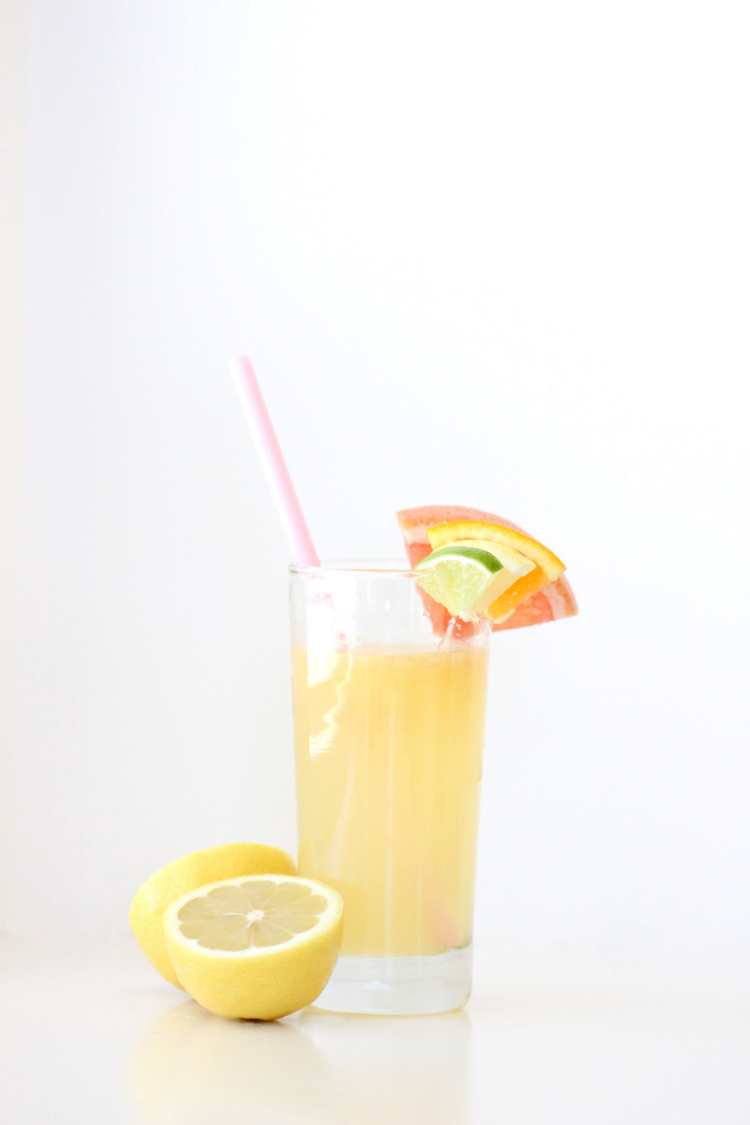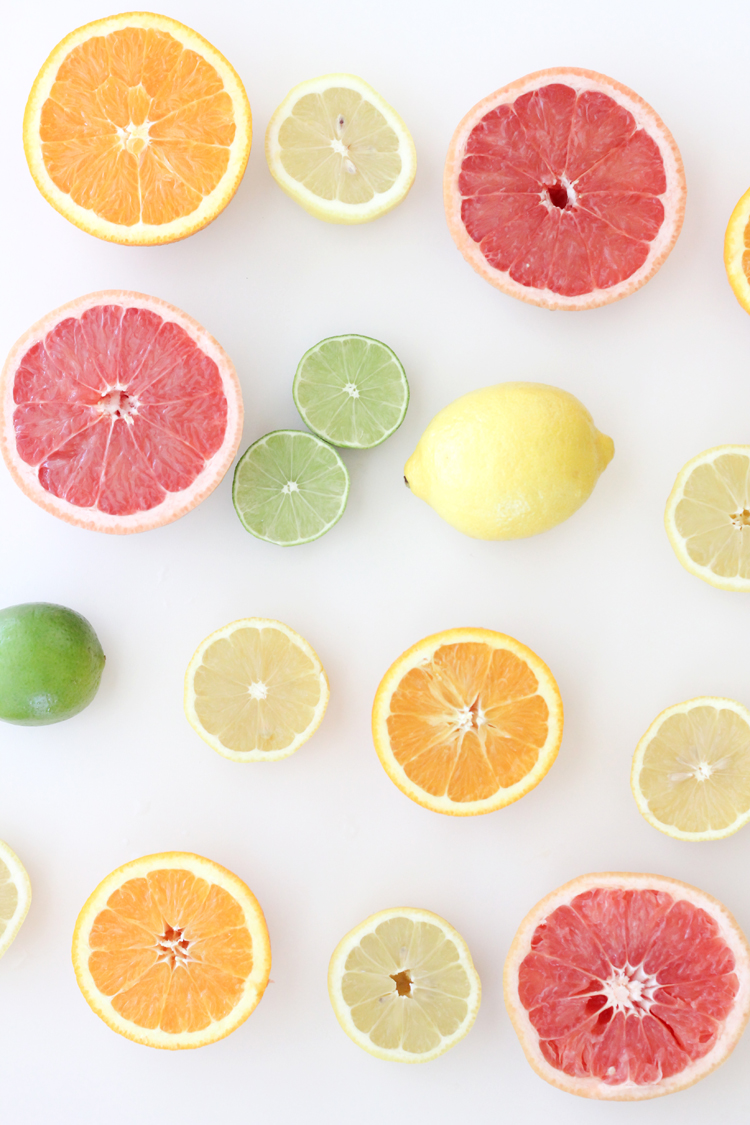 Need a coaster to rest it on? Check out THIS post. 😉
Enjoy!