Adorable things are more adorable in adorable packages.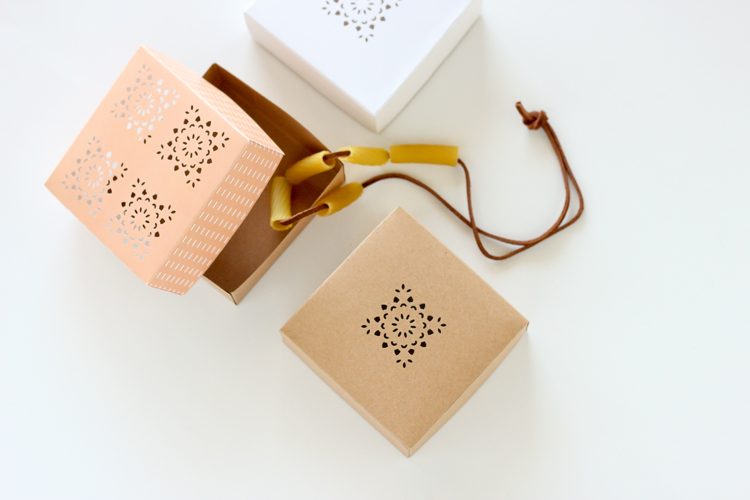 Am I right? Or am I right…right? 🙂
So, I've whipped up some printable cute little gift boxes, for little gifts…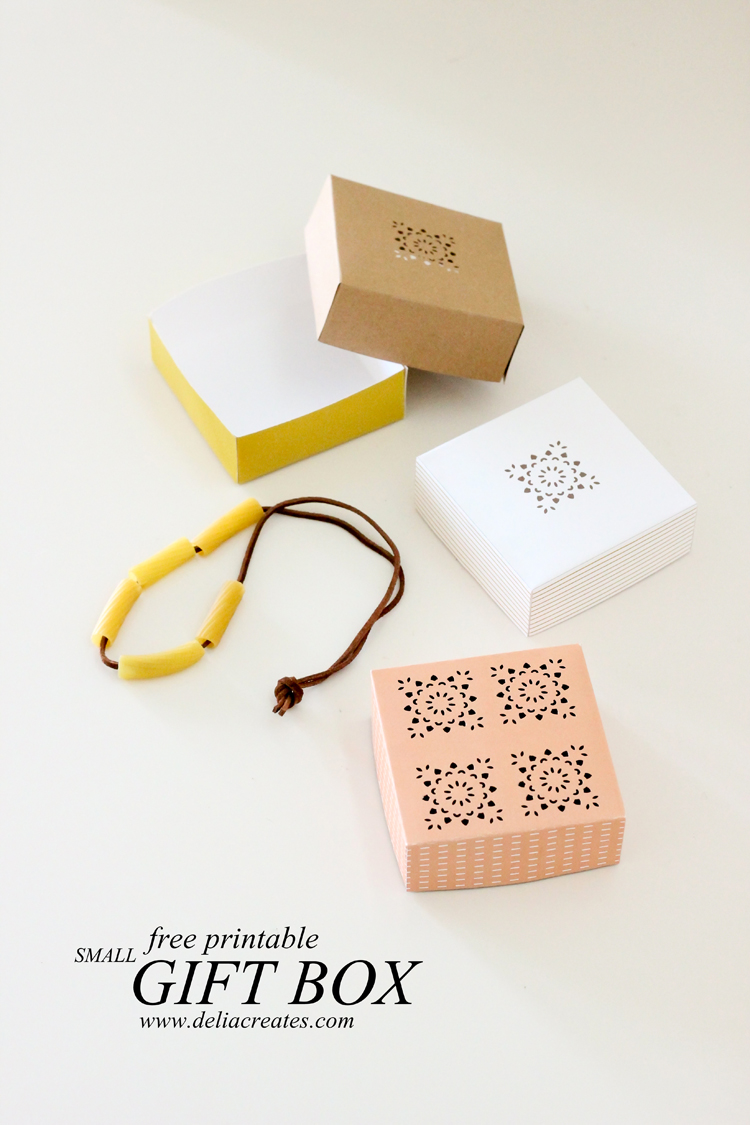 …for Mother's Day, for teacher gifts, or for any gift really.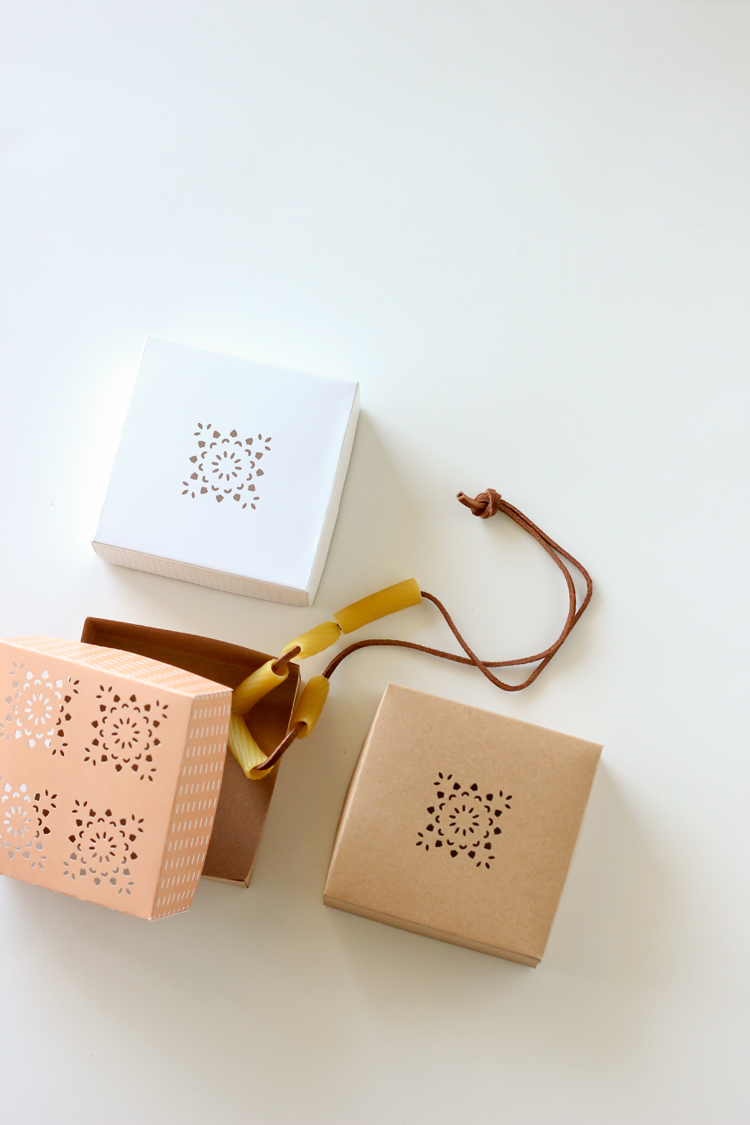 They are 4 inch square boxes about 1.5 inches deep.
The perfect size for gift cards, paper flower corsages, little treats, noodle necklaces…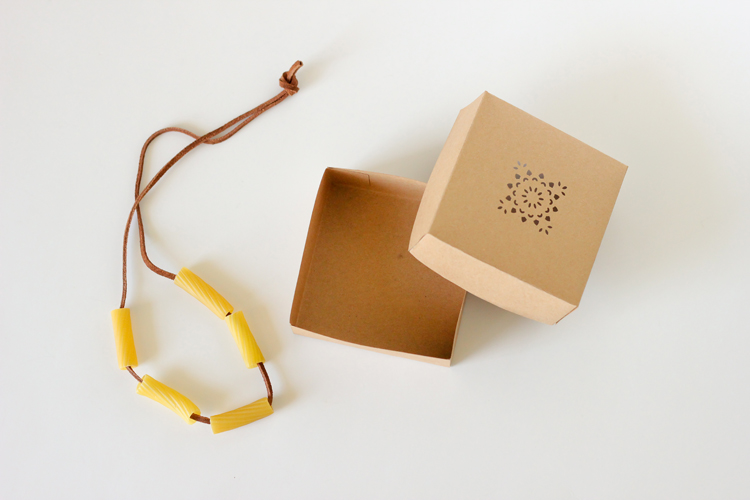 For the FREE PRINTABLE click below:
This file is for personal use only. Please do not copy, or redistribute this file on your own site or social media outlet.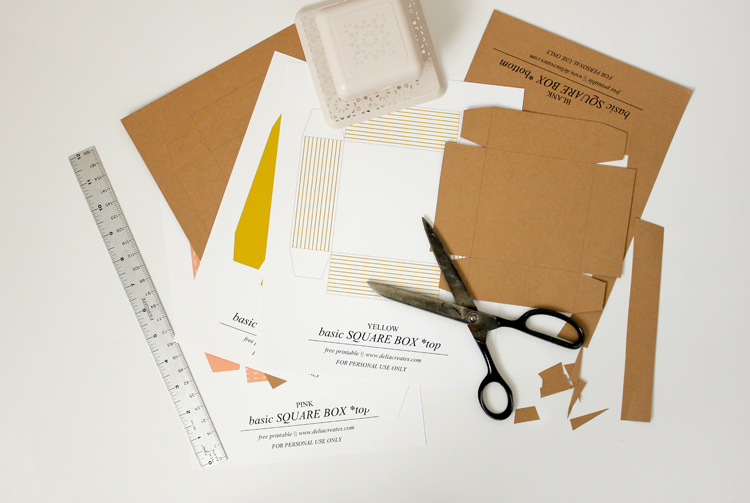 There are six pdf pages, three box tops and three box bottoms. (The bottom box pieces are slightly smaller than the tops.)
You can print the color ones, or just the basic ones on colored paper. Just be sure to use card stock, and preview the pages in your print screen to make sure you are printing the right ones. The blank, black and white boxes should be the first two pages.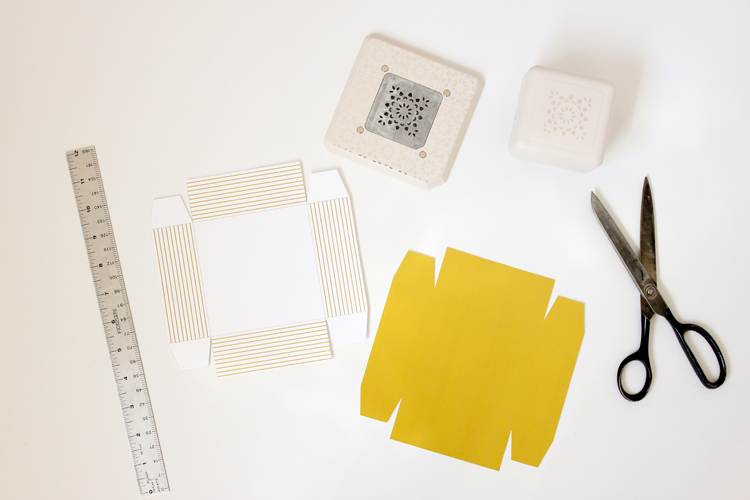 After you cut out the box pieces, fold the sides and tabs over. A straight edge or a ruler makes this step easier.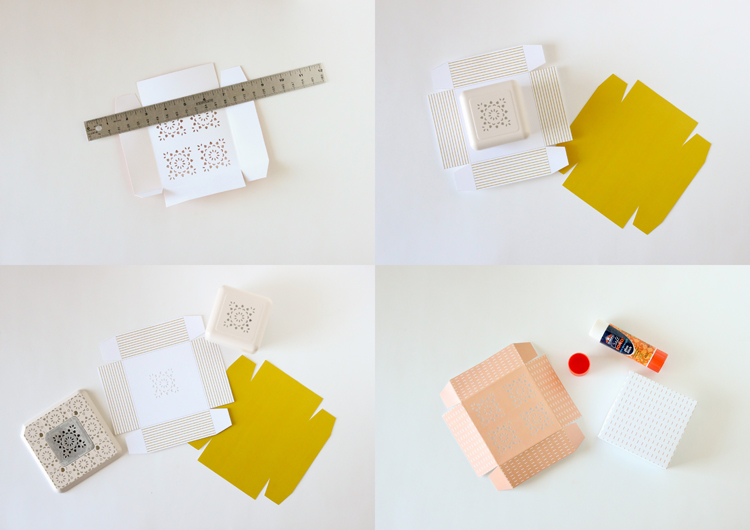 Form the boxes by adding glue to the tabs and then press the box into place.
I left the tops of the boxes plain, so that you can add an embellishment or a punched design. I used THIS fun, mother's day-ish, all over the page punch from Martha Stewart Crafts to add a design to the tops of my boxes.
If you want to punch a design, be sure to do this before gluing the box together.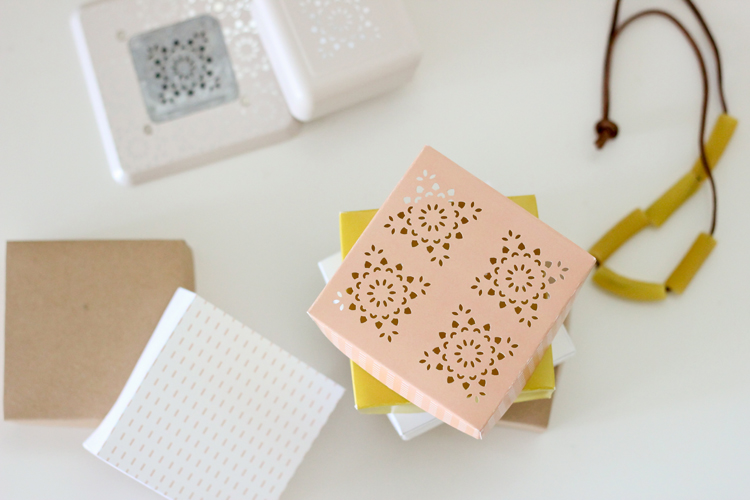 That's it!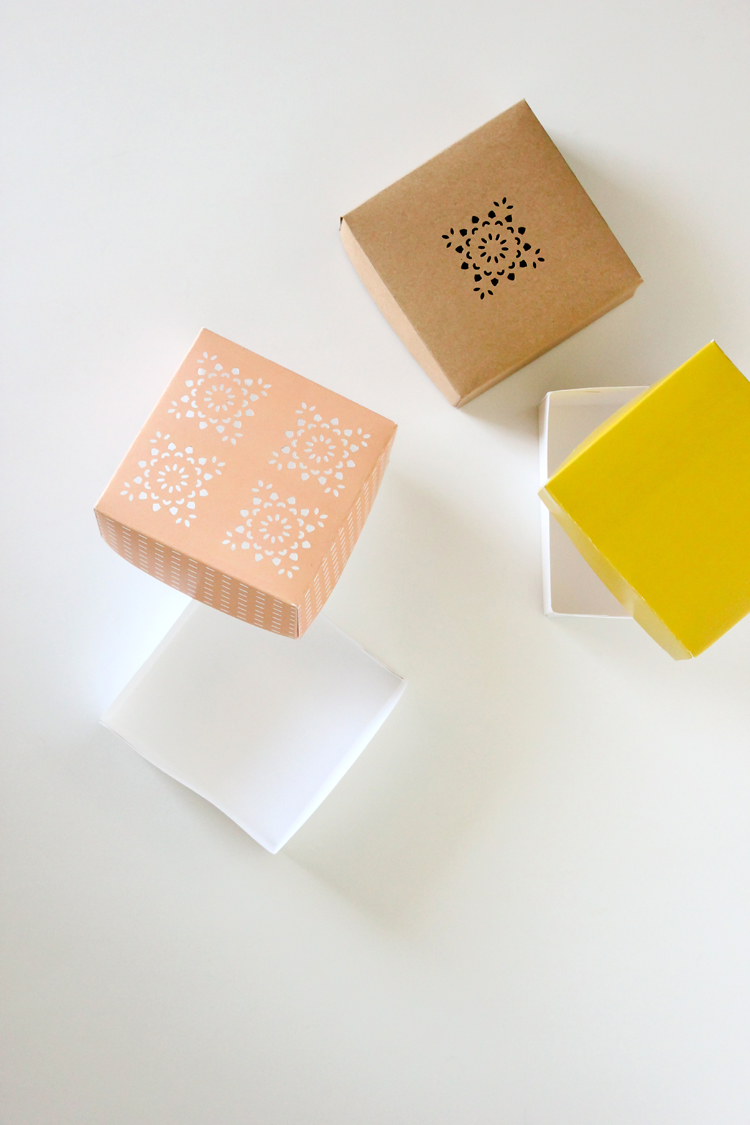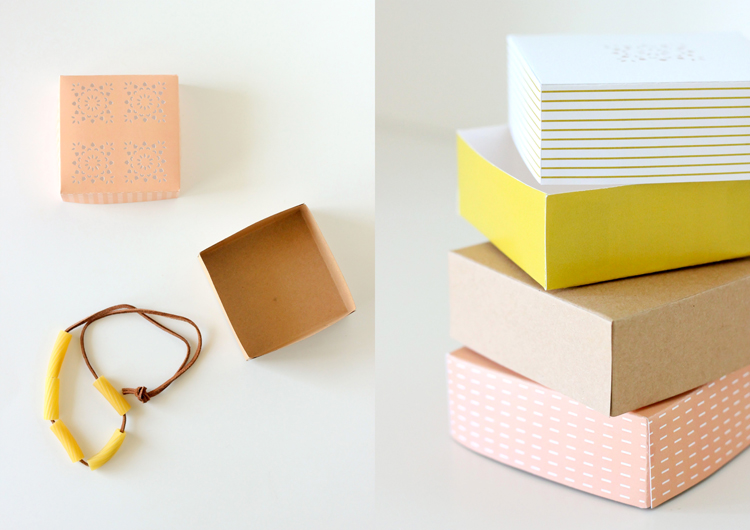 Mix and match the boxes, or keep them color coordinated.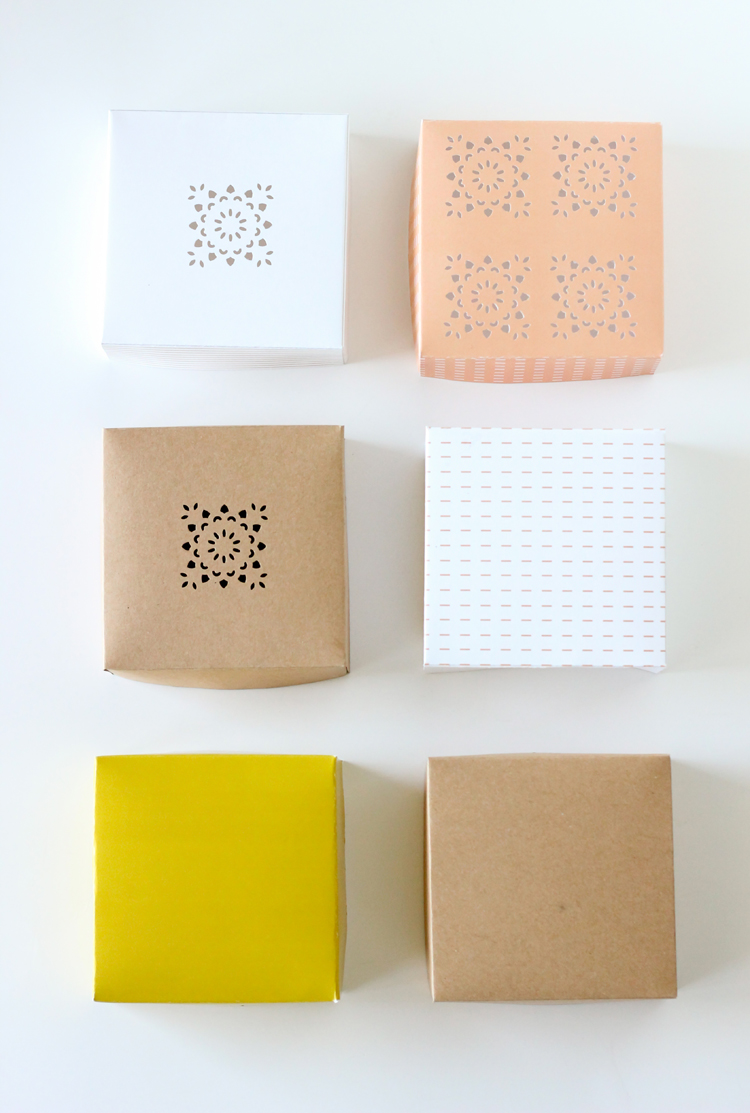 Note: The boxes fit together pretty snug. Be sure to fold the boxes exactly on the lines to ensure they fit.
Happy gifting! 🙂
---
Looking for more free printables? Go HERE.