Ma, mom, mother, mama, mum. Five ways to say it and just five more days the big M-O-M day. Are you ready?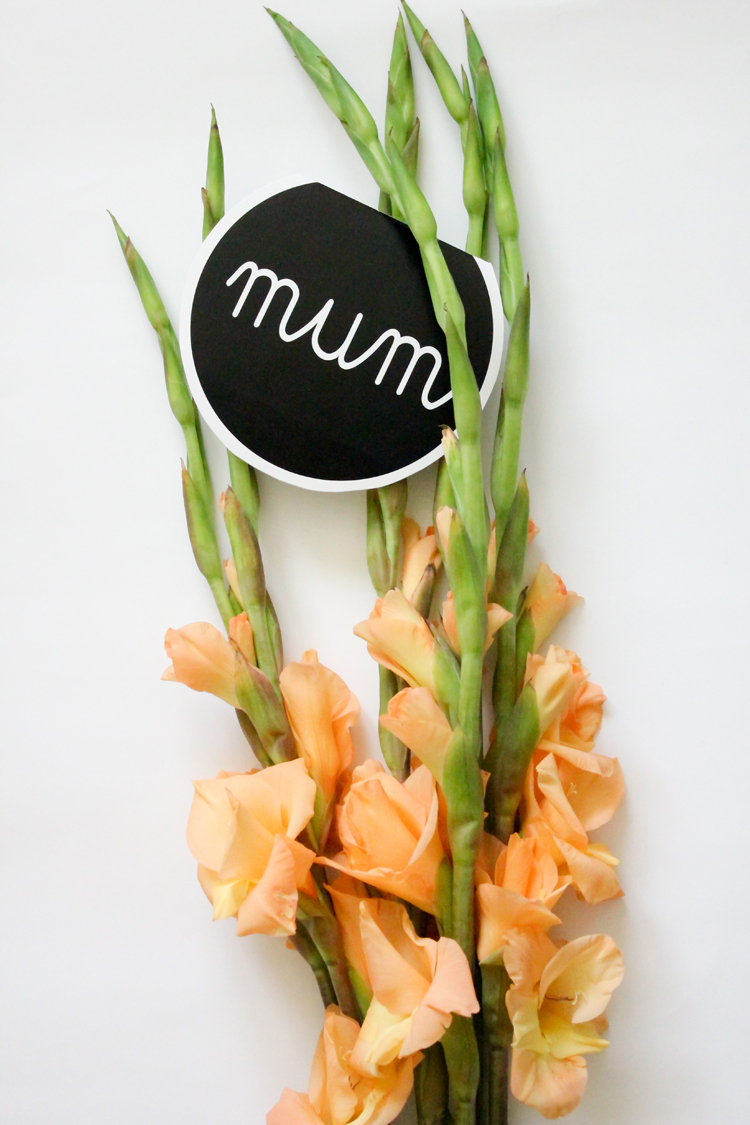 I was messing around in Illustrator designing some simple cards for the happy event and before I knew it I had made four. Just in case you are still looking for a card, I'm sharing all of them as free downloads! (scroll down a few more pictures)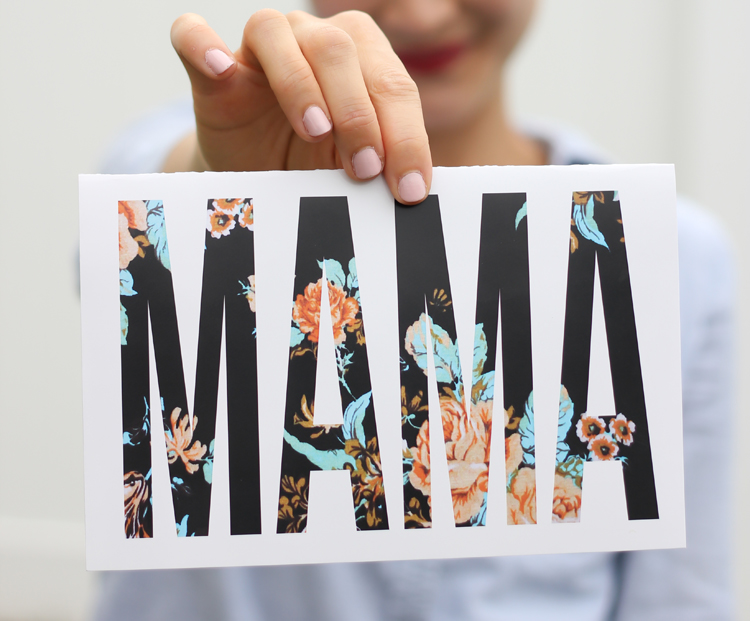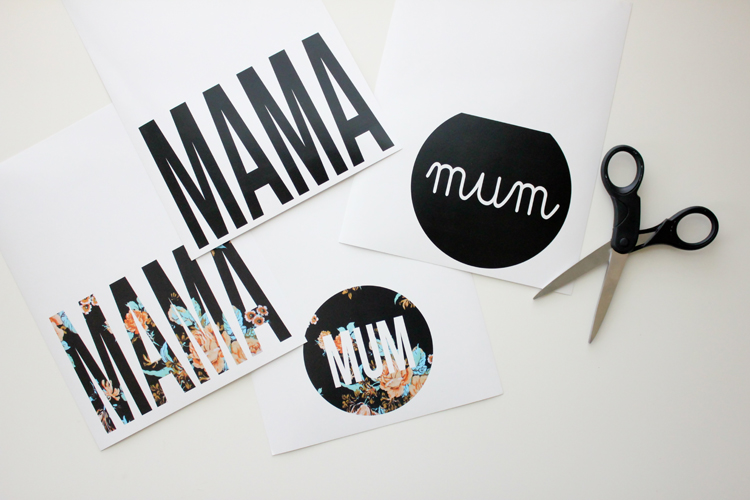 There are some that are  black and white (surprised?) and some that have a floral twist.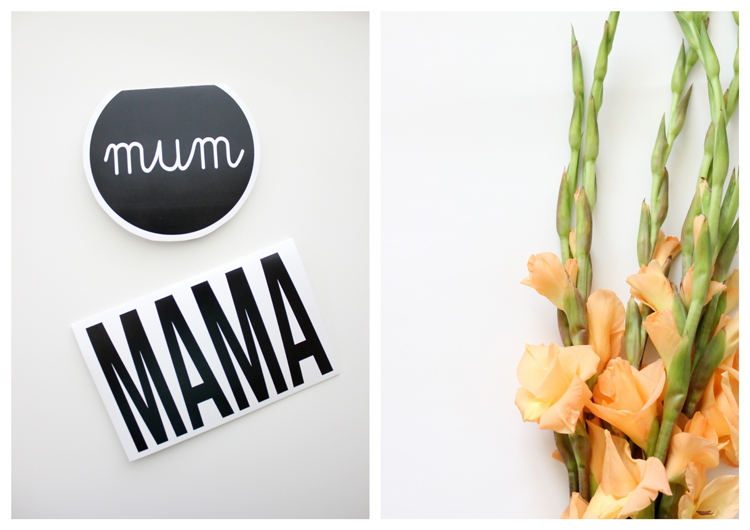 All of them are modern, bold, and simple. Basically cards I would love to receive. 😉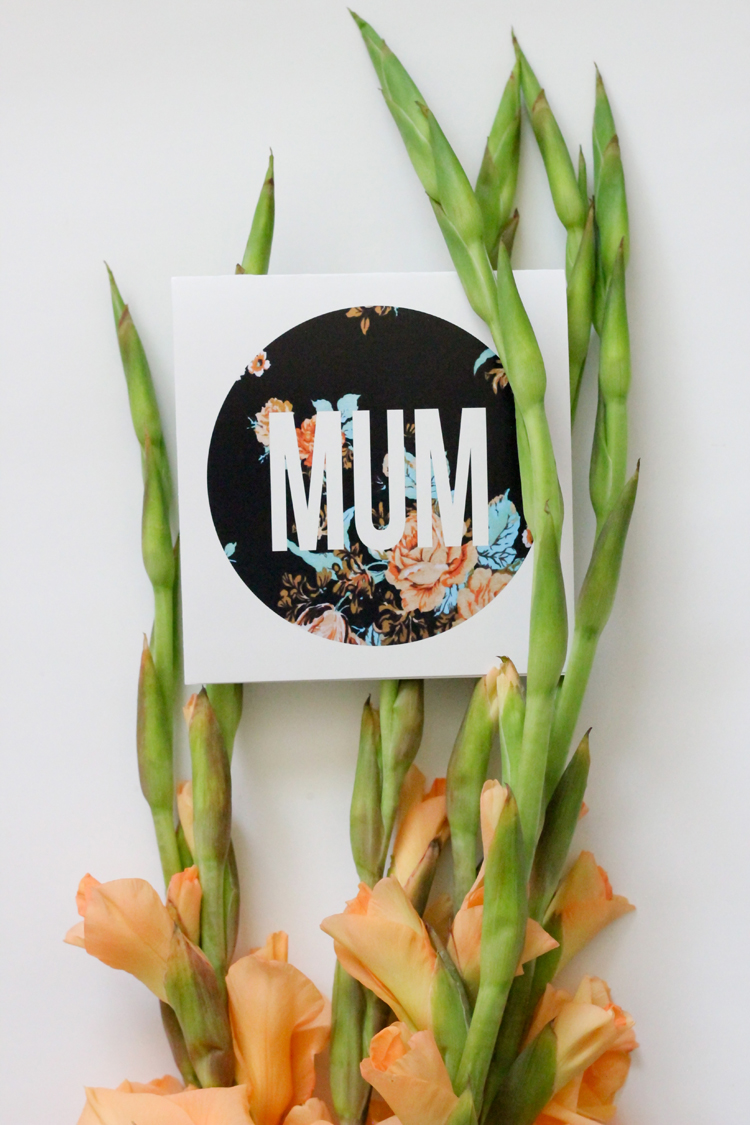 Click below to download each one:
PLEASE NOTE:
*All cards are for personal, small scale use only.
*All downloads are hosted through Google Drive. If you have trouble accessing the files, log into your Google account and try again. If you would like me to email them to you please contact me at delia.randal[email protected]. Please expect that email delivery will take longer.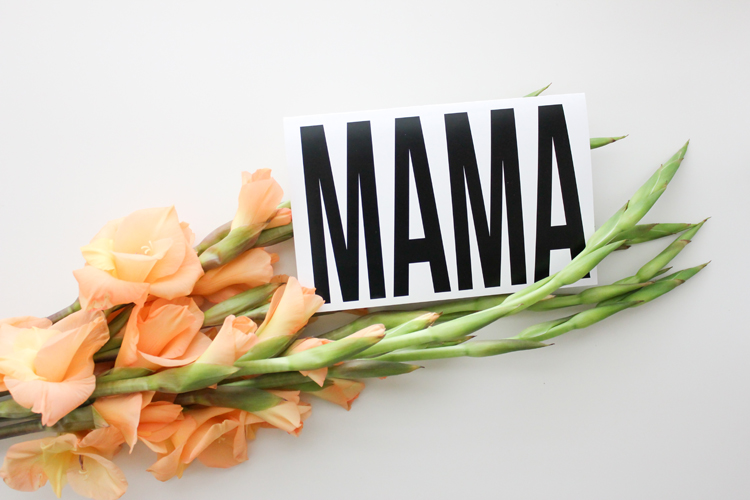 Each card is designed so that you print them onto 8.5 x 11 inch card stock in whatever color you like (the floral cards print best on white). You simply fold them in a half and you're done!
You can print them on your home printer of course. I personally prefer to print them at a print shop because the print quality is so much nicer. I took these to my local UPS store and printed up all four on nice, thick, high gloss card stock for only $2! It's really worth the trip.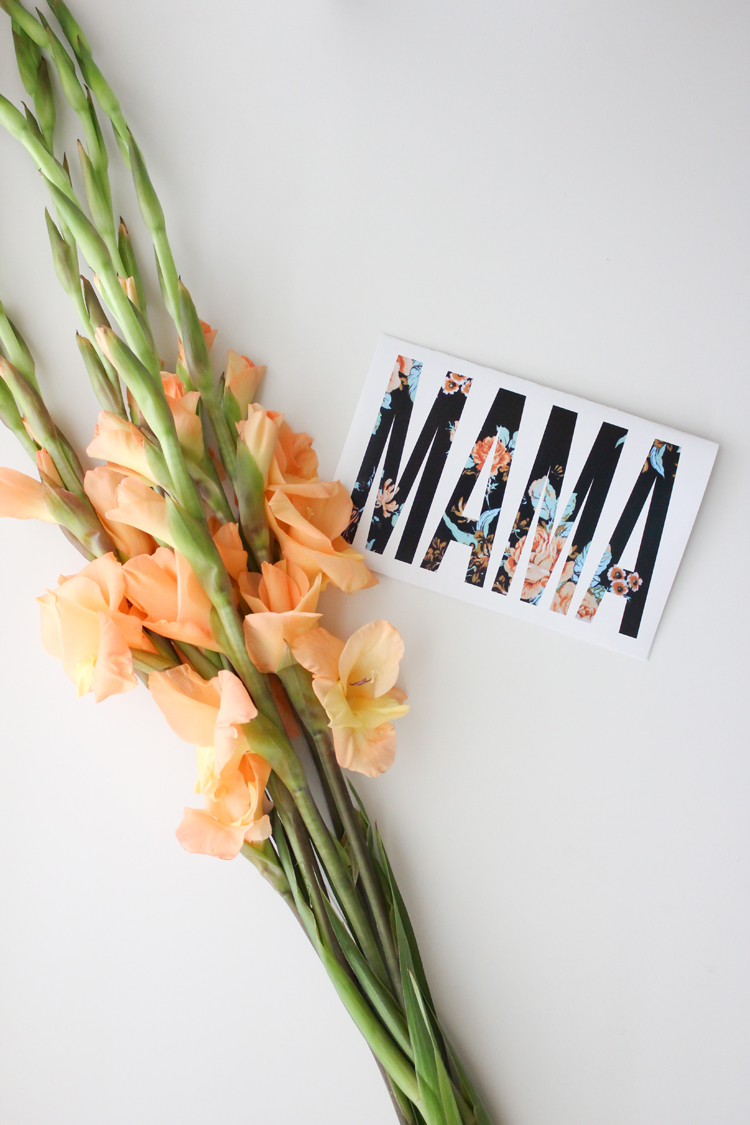 If you want an envelope to go with it, you can purchase 4.5 x 6 inch Ampad brand envelopes in the stationary section of many stores (the same envelopes I used in THIS post).
If you have a few extra seconds, you could even trim down the circular ones like so…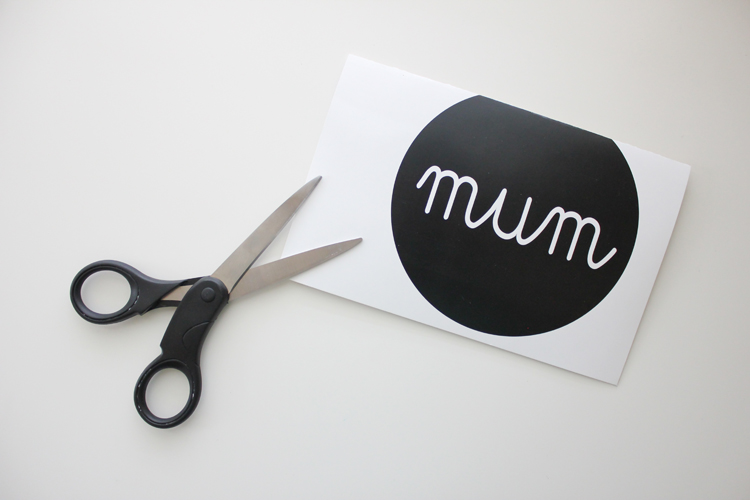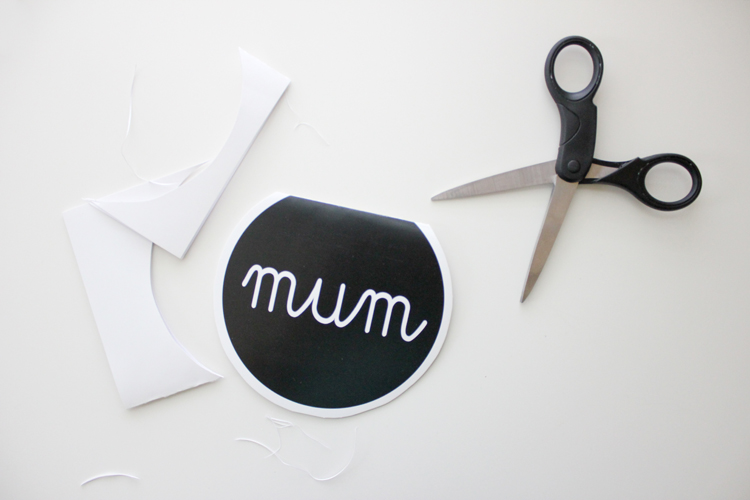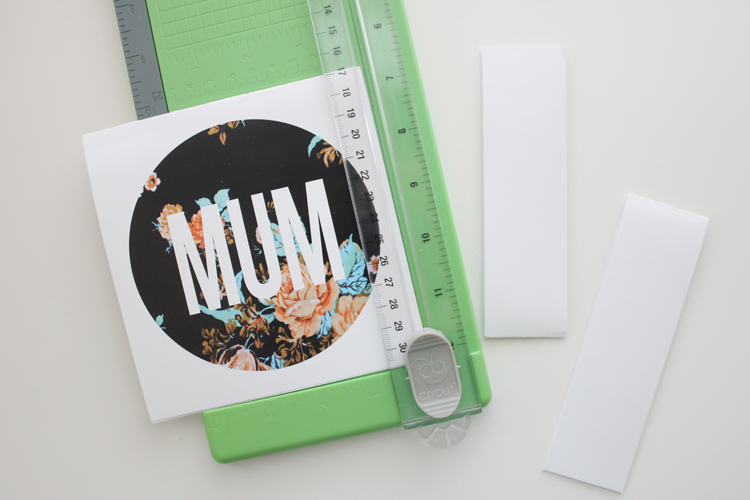 Just be aware that procuring the right size of envelopes for these cards is a lot trickier.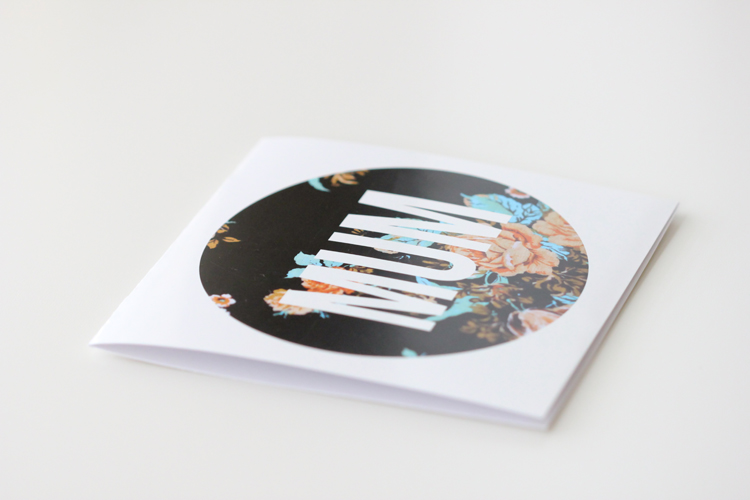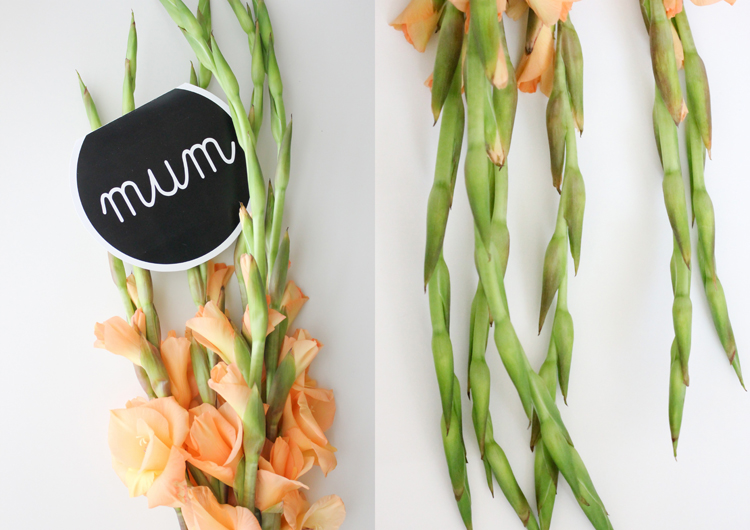 Or just go sans envelope. No one's stopping you. 😉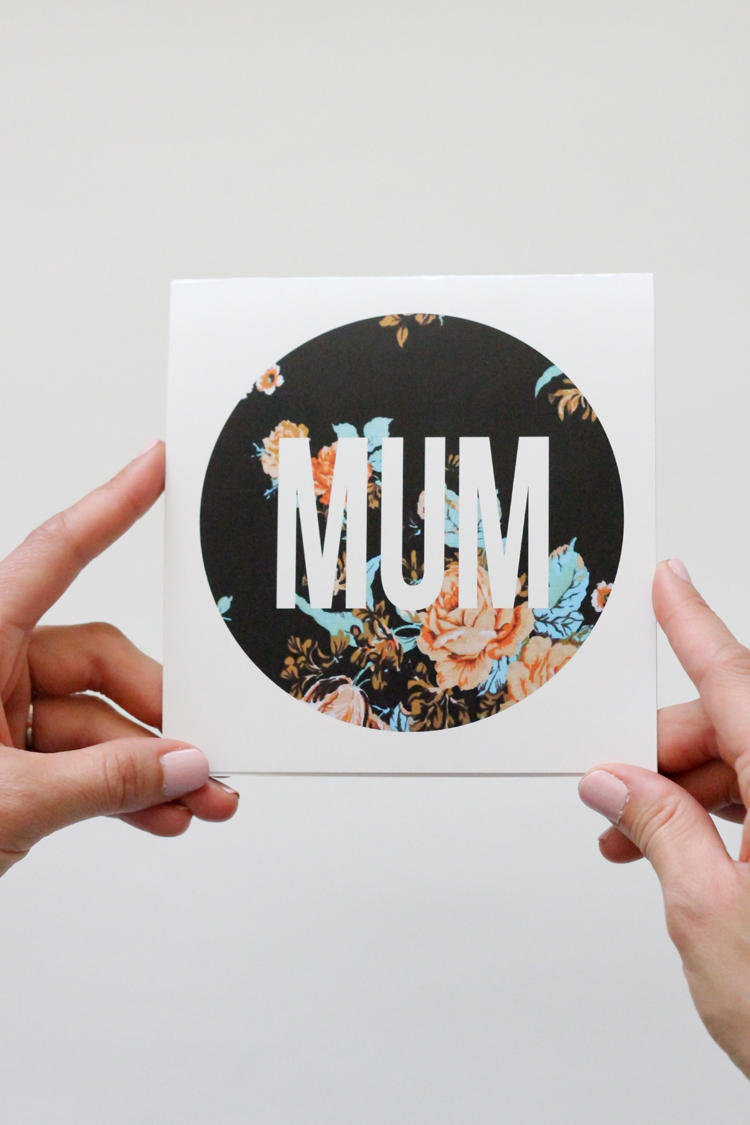 The floral design on the flowery cards is from one of the knit fabrics Ashley from Lil Blue Boo supplied for her pieced scarf class at SNAP. I am in love…nay…I am obsessed with the print. I made a scarf with it and now cards! I am picky about my floral prints, but when I find one I like, I go crazy. (I am currently looking for the fabric designer's information and will add it here when/if I find out).
Of course, I also feel like you can almost never go wrong with a basic, bold, black and white.
Enjoy your mums and mamas this Mother's Day!
oxoxo
P.S. For another Mother's Day card idea, that kids can help with, check out this Hugs and Kisses card HERE.