Today, I'm sharing an easy project for Boy, Oh Boy, Oh Boy's Fashionable Type series.
It's a series all about typography in fashion, home decor, and more. Cool right?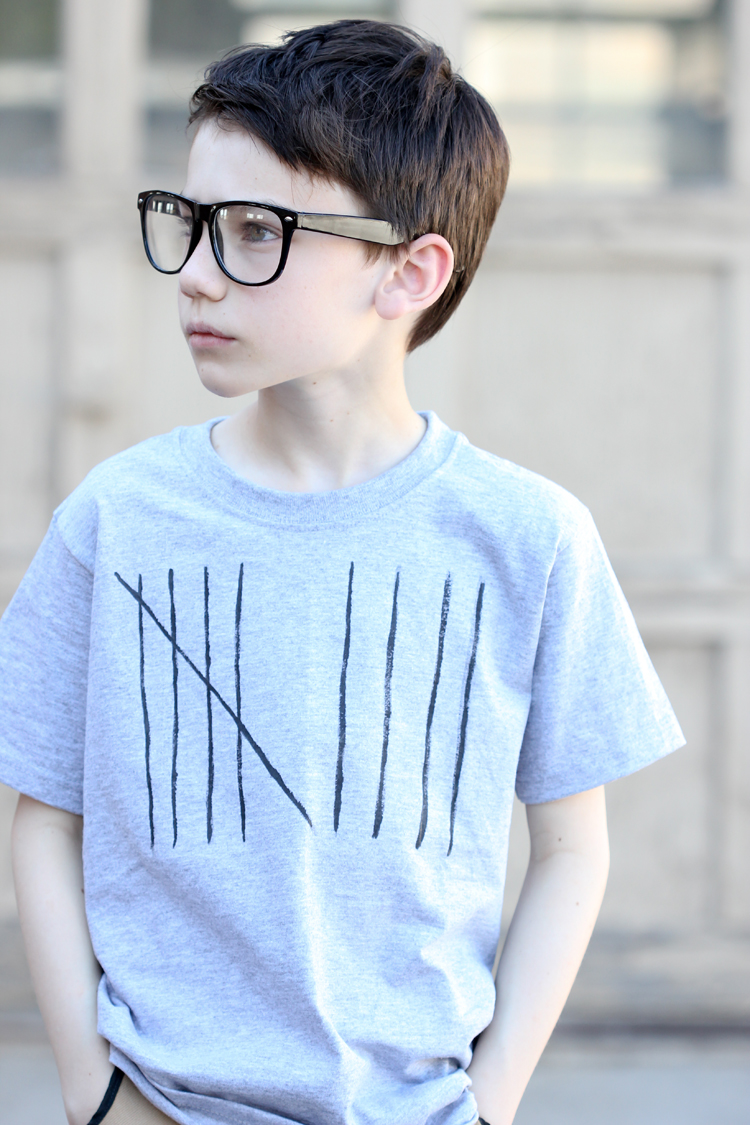 I decided to use not so typical typography (say that five times fast).
Tally marks!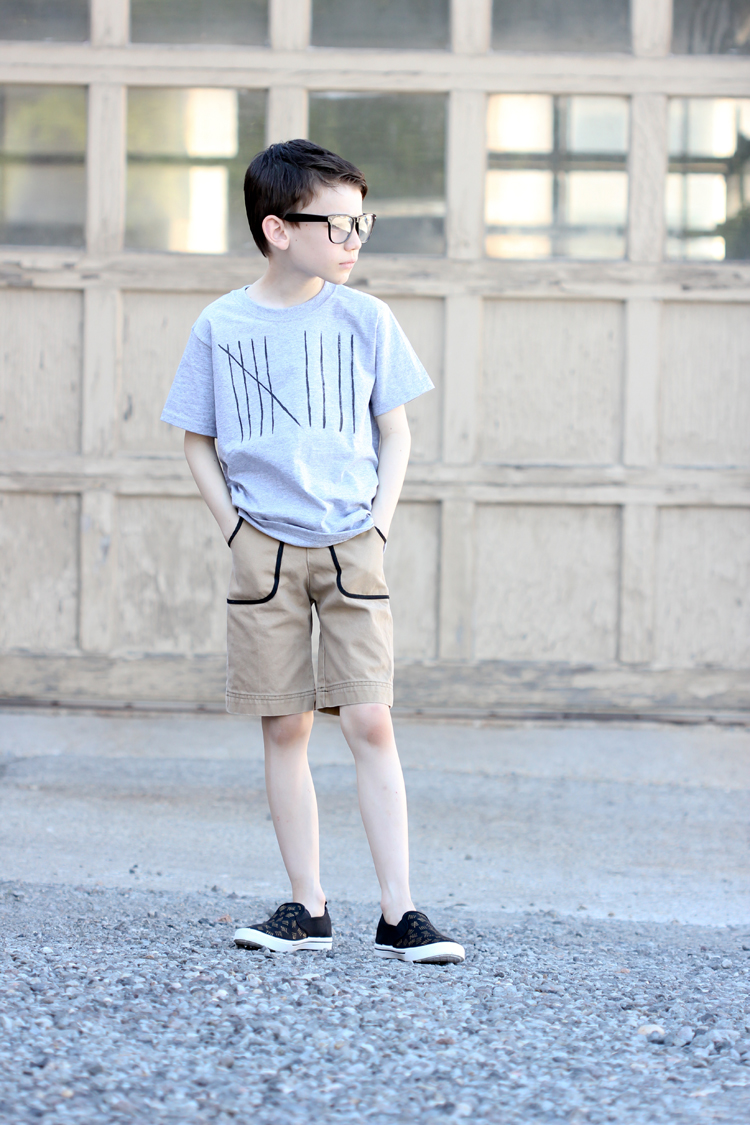 Nine of them for my nine year old who is growing up way too fast.
It's simple, graphic, bold, but not cheesy. Kind of awesome.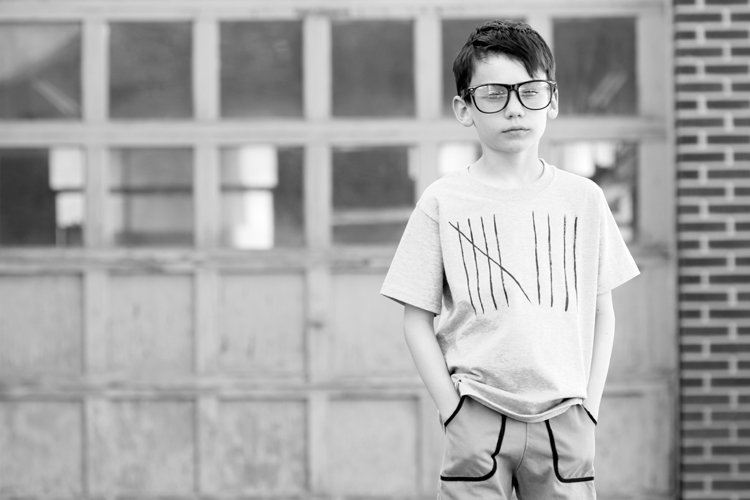 To make it, I simply painted some tally marks with fabric paint onto a ready to wear T-shirt. Very simple, super fast.
Here's a brief how to: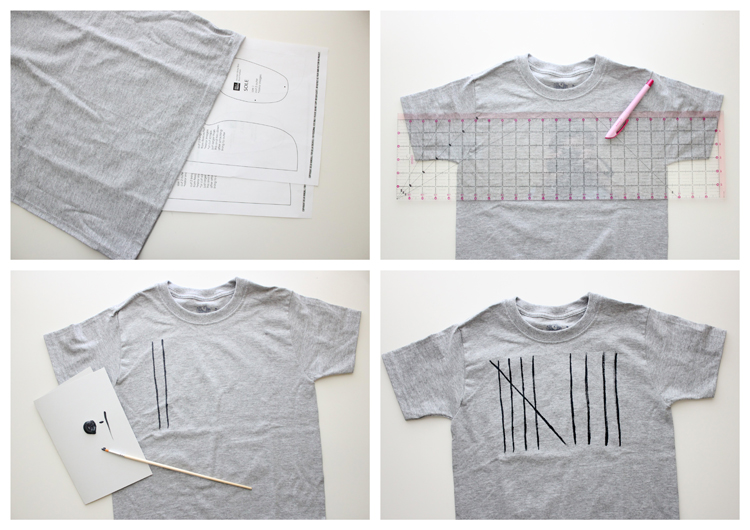 -Slide scrap paper between shirt layers.
-Mark a box with disappearing ink or with some chalk of where you want to your design to go.
– Free hand some tally marks to your liking with a thin paint brush and fabric paint.
– Let the paint fully dry and heat set with a hot iron.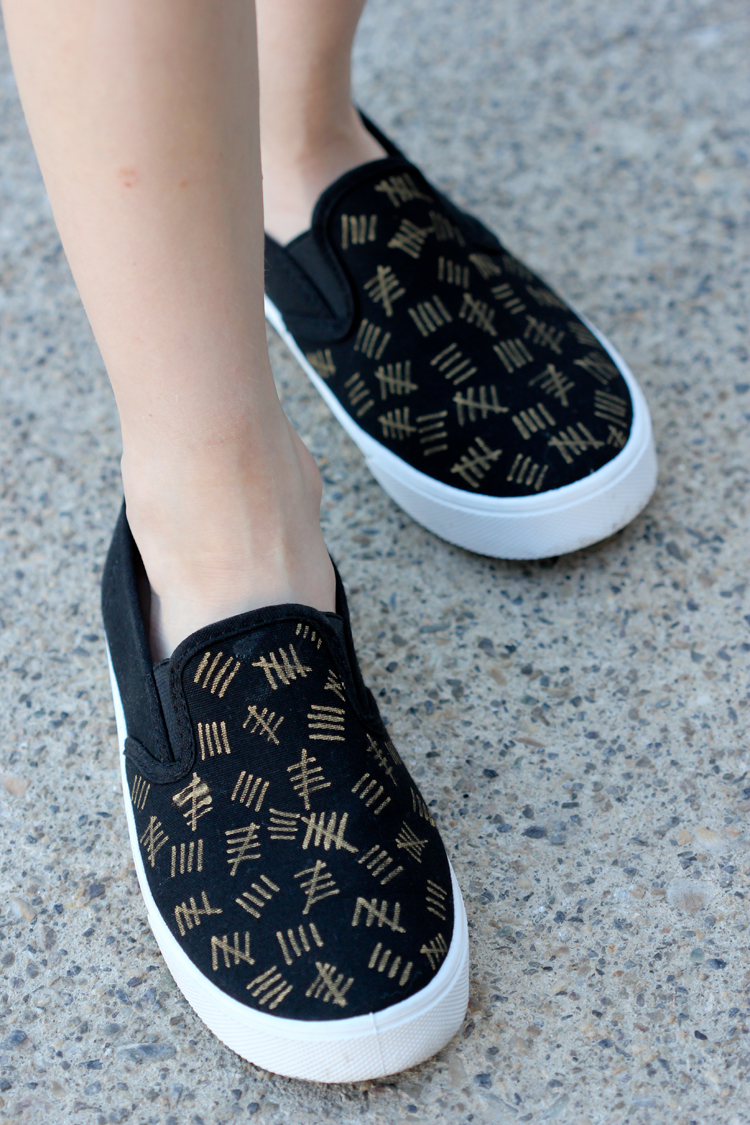 I decorated his shoes in a similar fashion but with an even easier method.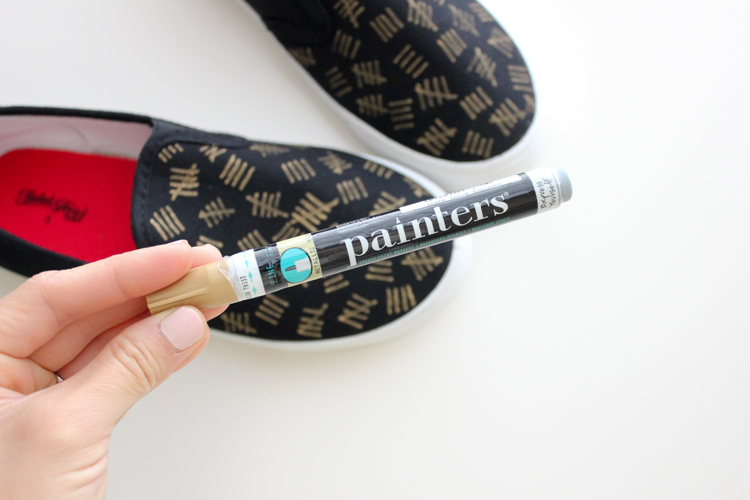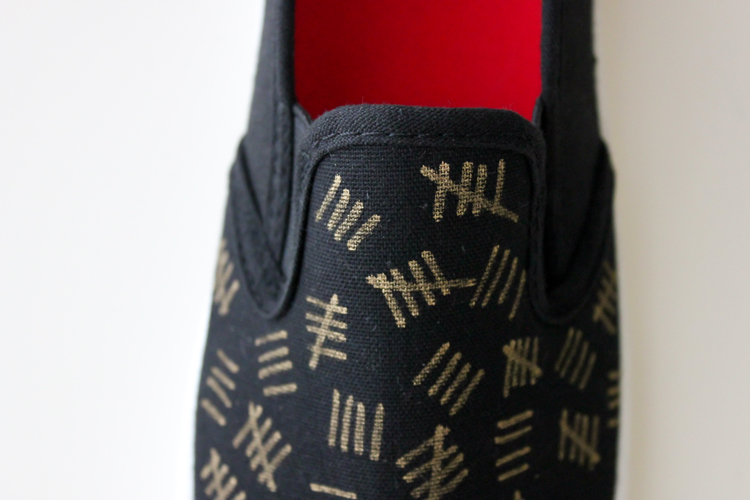 Yep, just a gold paint pen on a blank canvas shoes. Easy, schneezy.
The shoes don't get washed so you don't have to use a special fabric paint. Just keep in mind that the marks will fade if they get too wet. My son ran through wet grass several days in a row when I noticed this.
I still prefer the  paint pen because it's really quick and fun to use. I was surprised at how well the gold showed up. I whipped these shoes up in less than 10 minutes.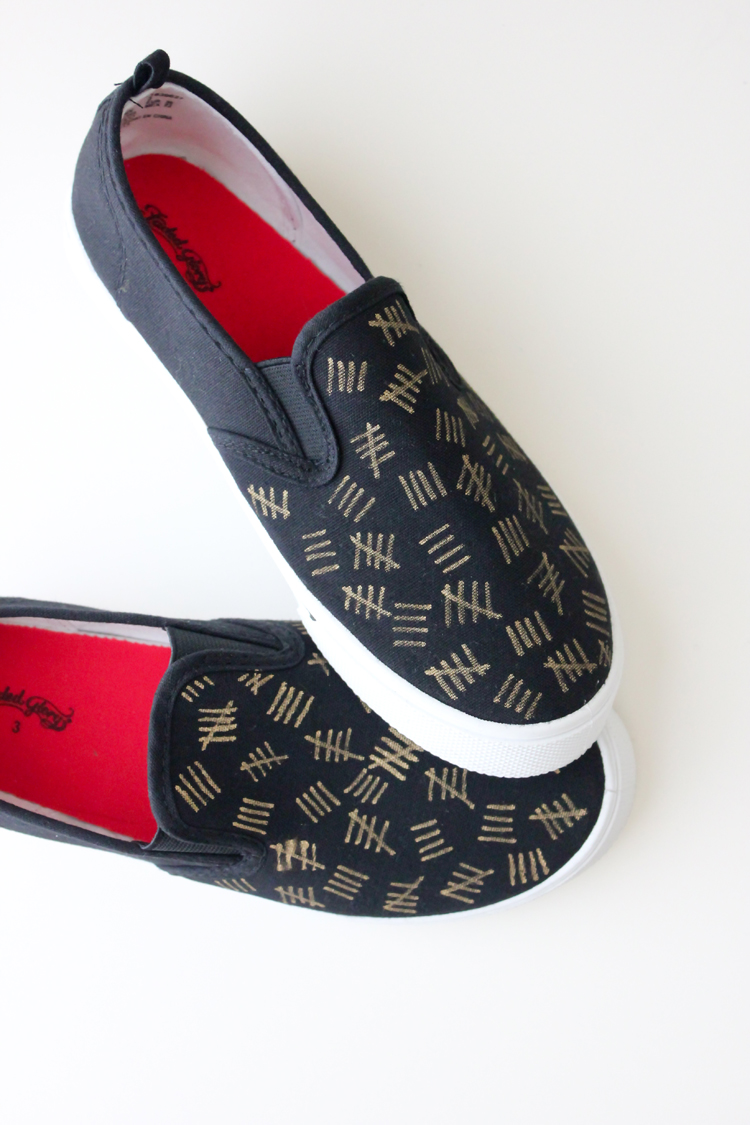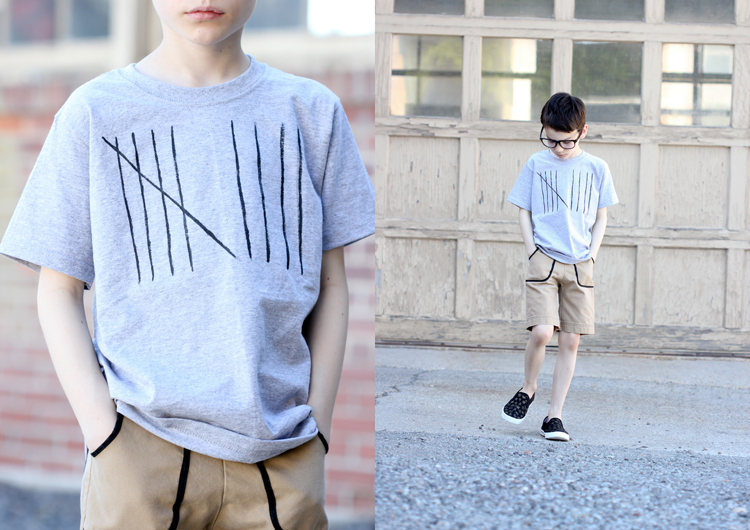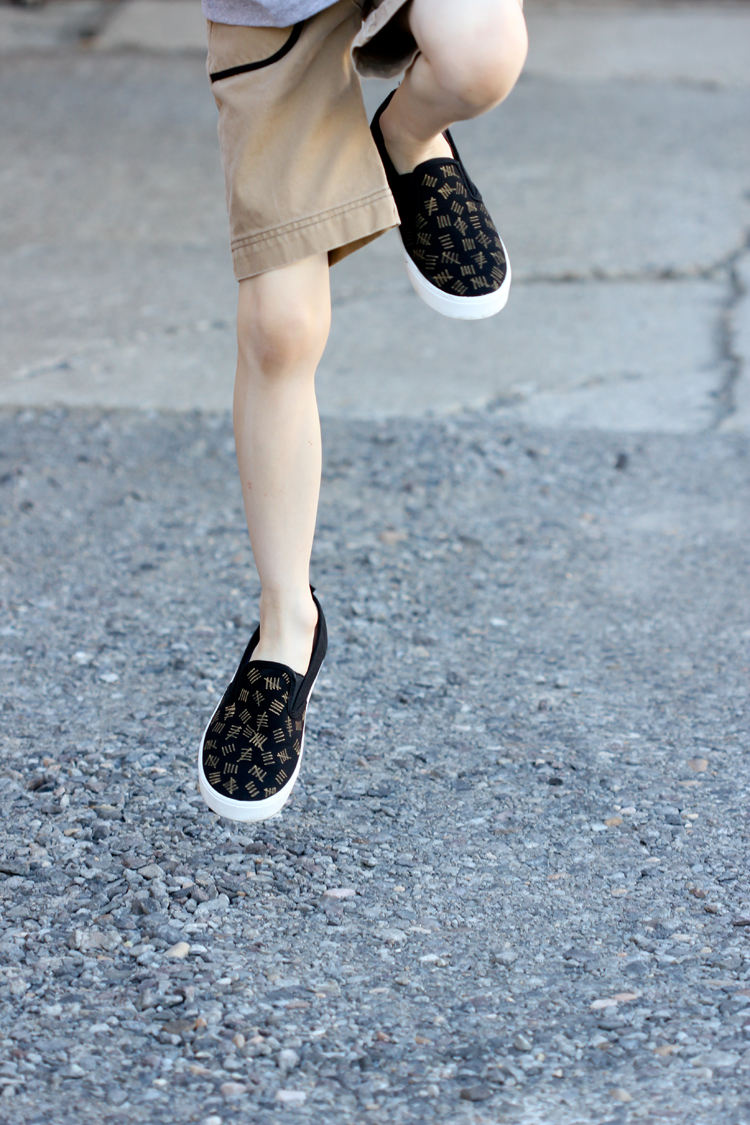 I added little tally mark surprises on the back sides too: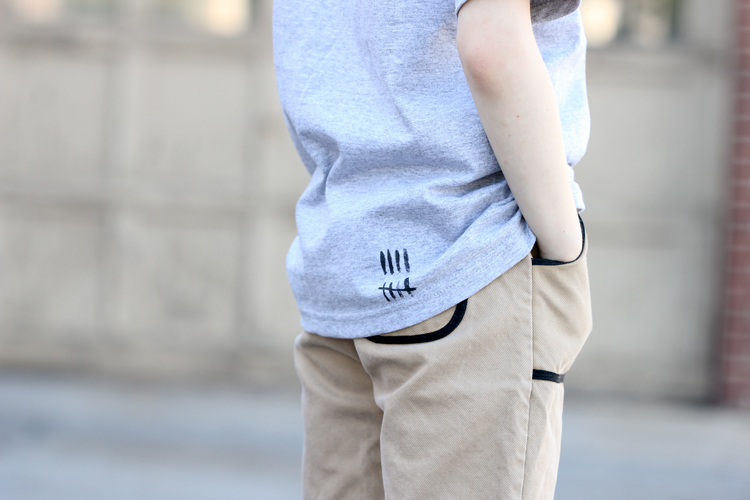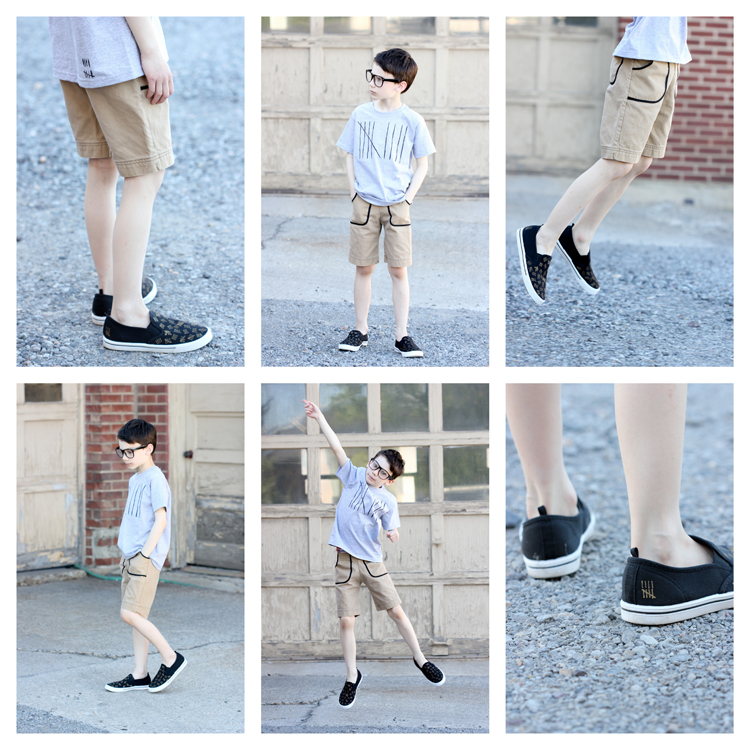 Just for kicks. 😉 (I like puns.)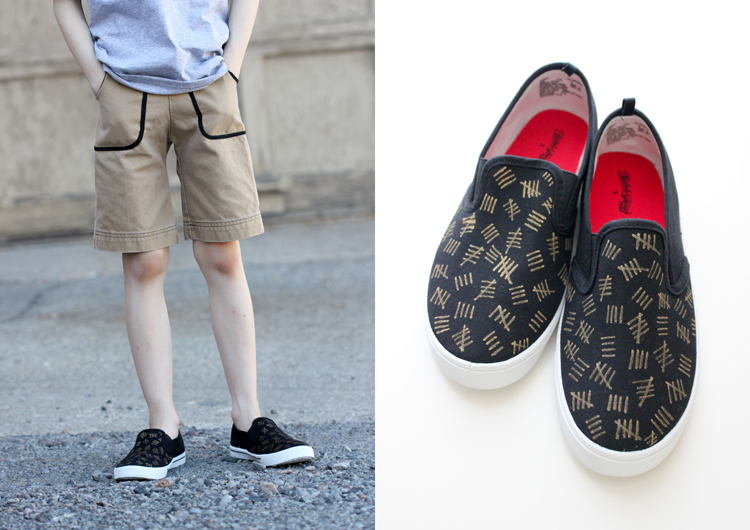 The shorts are handmade from last year. I used MADE's shorts pattern (my favorite go to shorts pattern) and posted about them HERE.
I was happy to see that they still fit him, although they are a bit shorter. Yay for another summer of wear!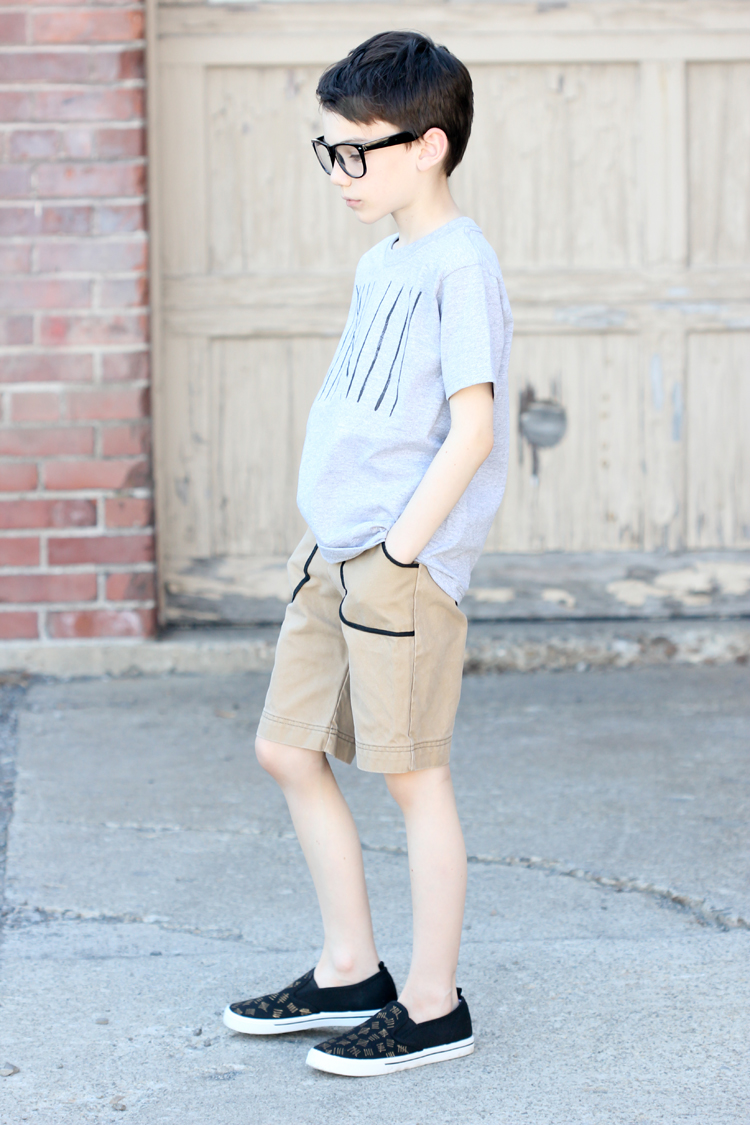 For more typography inspiration check out the rest of the series at Boy, Oh Boy, Oh Boy!
Sources: Shoes and T-shirt are from Walmart, Fabric paint is Tulip brand, Paint pens are Elmer's brand.