I have another sewing pattern giveaway for you this weekend! Yay!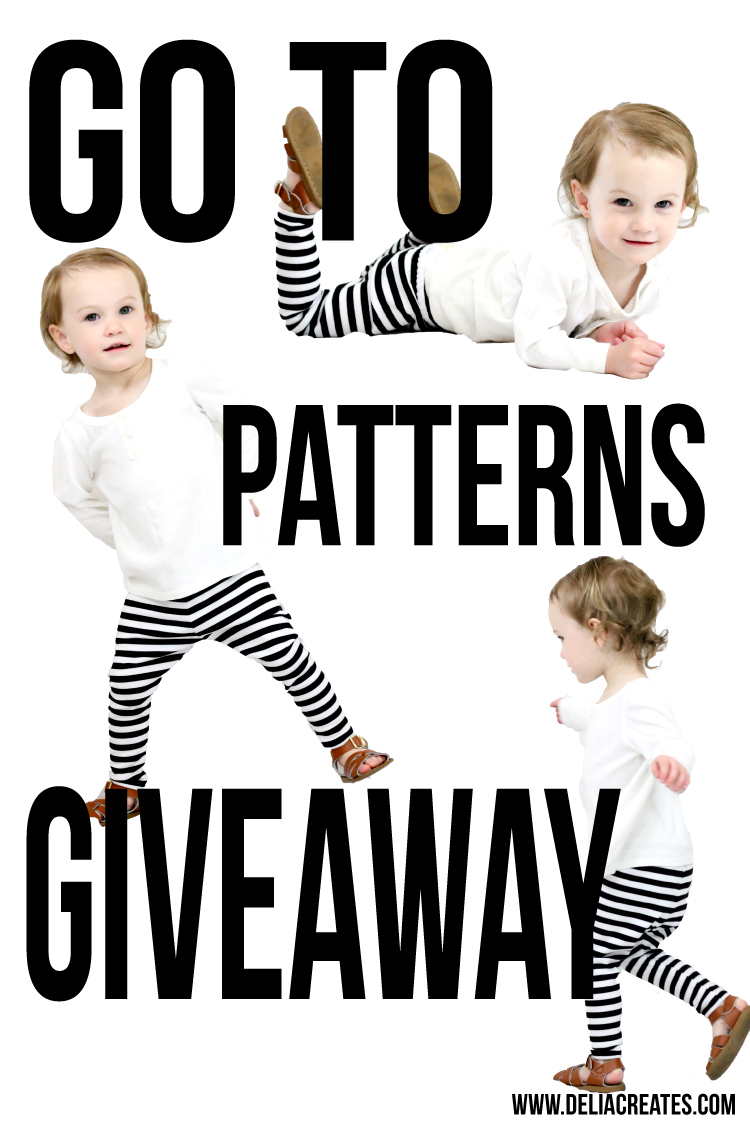 If you remember my Spring sewing marathon from a few weeks ago, see here, here, here, and  here. Today is an extension of that. I have still more stuff to share after this too, but my post writing ability is slower than my sewing ability….
I happened to sew up a couple of patterns from Go To Patterns, so I asked if Andrea would be willing to give away some patterns for you guys.
She said yes! (yessss) She is giving away one pattern to THREE winners! You can choose whichever Go To Pattern you like too.
I sewed up two of my faves:  Go To Leggings… of course. This is easily my most used pattern because it is so fast, so easy, and gives such a professional finish.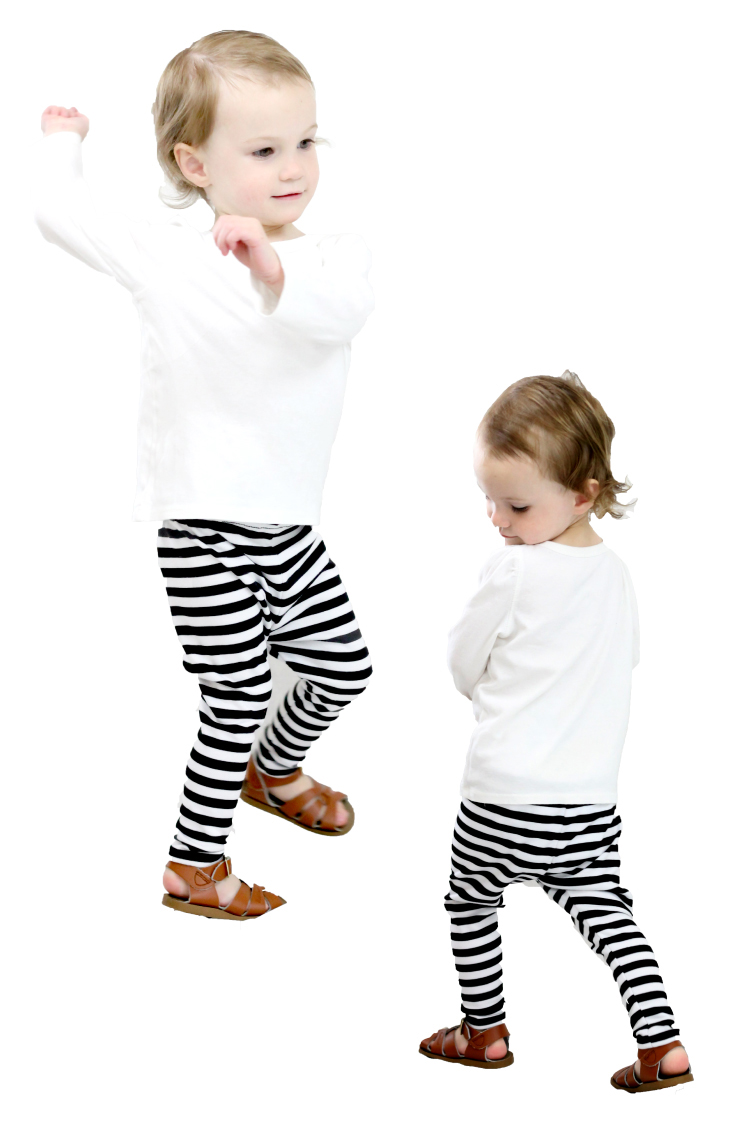 I usually sew a size 12 month for my skinny minnie of a girl, but decided this time to sew a size up so she could wear them for longer, which is why they are a little baggier than usual.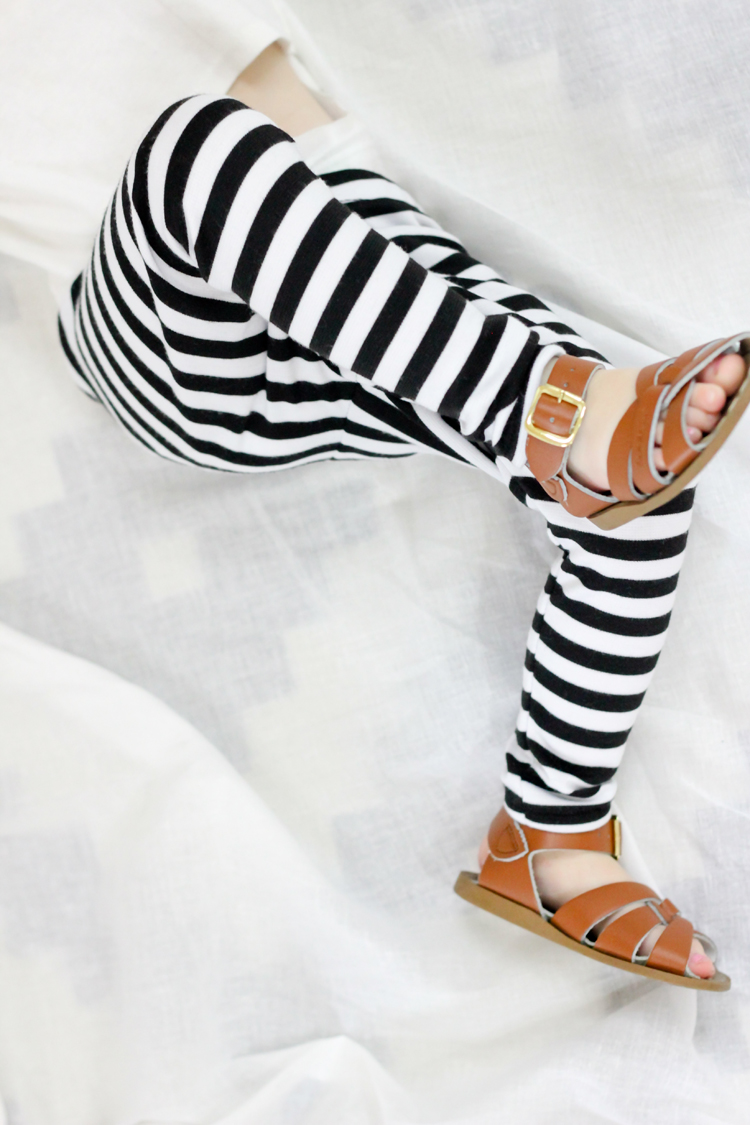 P.S. I have also been learning new photoshop skills and trying to learn how to shoot indoors with a backdrop and lights. The indoor backdrop was not fun with a toddler so I have been cutting out tangled muslin from all her pictures. Hence all the cut out Natalies. 😉 I am still a total novice at it, so please be kind. It's been fun to try new things though. I am sure I will look back at my cropping skills a year from now and cringe. ha.
Okay…back to sewing. I also sewed up an Anywhere Dress.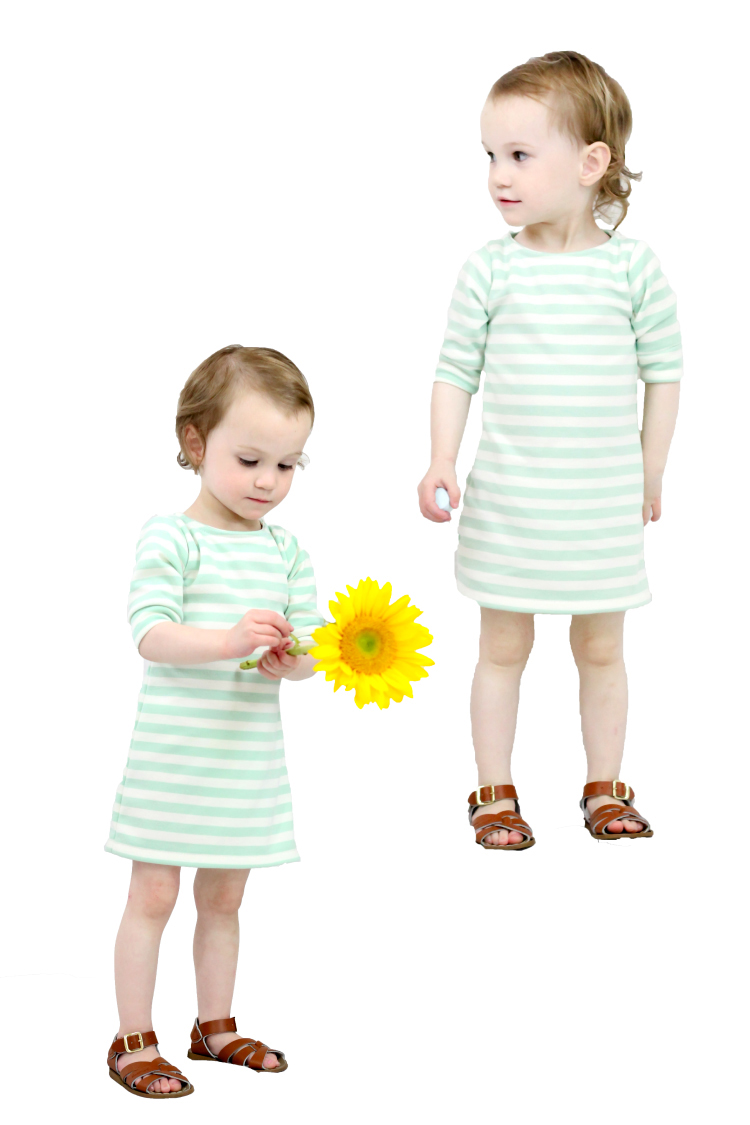 We love this dress. It is a fairly quick sew, and it is so comfy for Natalie. I love that the size range is until 12 years. I know there are many more of these dresses in our future.
And maybe sooner than I thought… I sewed this dress up knowing it would be maybe slightly short but totally doable with a diaper cover, then over a few weeks she shot up in height even more, so it is basically a tunic by now. I swear my kids only know how to grow tall and not out. ha. Now if only I  had that problem. 😉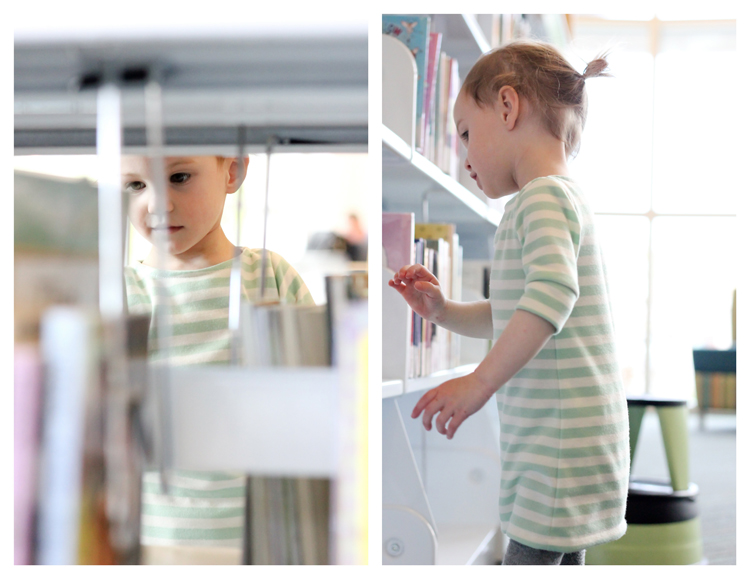 This dress is perfectly named because she really does wear it anywhere. Church (well maybe not now that it's a tunic!), the store, the park, the library…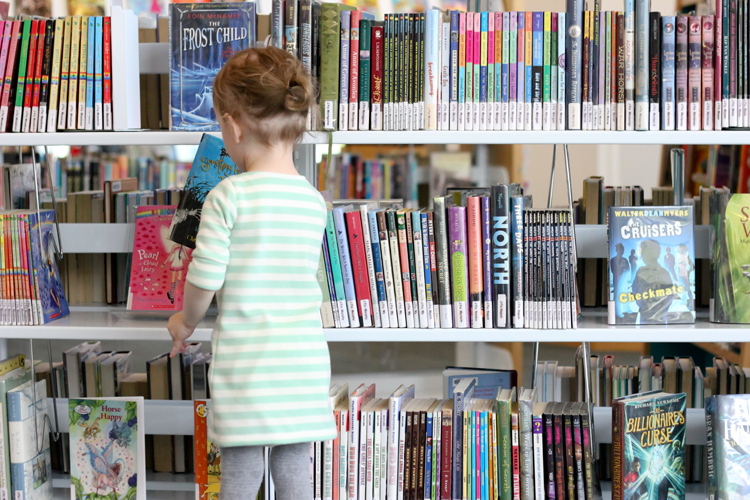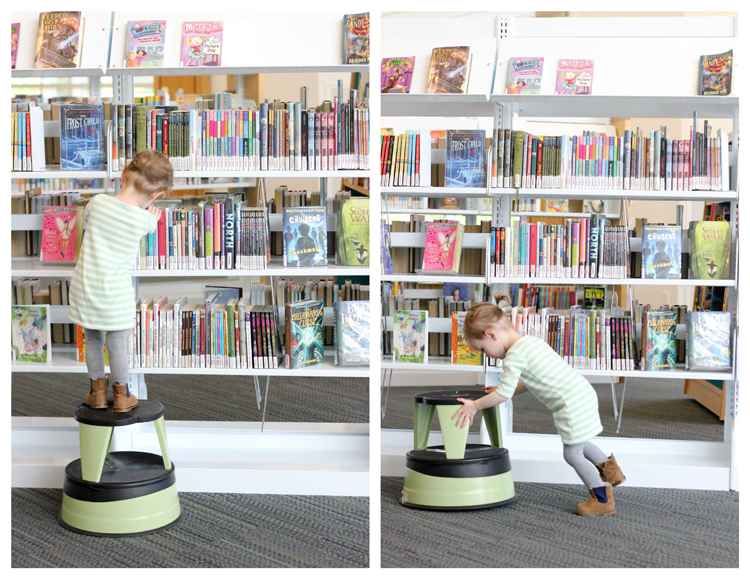 It's like a sweat pants dress. Looks cute with almost no effort. I love those kinds of dresses.
I sewed it up in a lovely mint stripe Ponte de Roma from Girl Charlee. I have sung praises about this knit before and I'll sing them again. Ponte is a dream to sew with and holds up great over time. Some Pontes will pill, but this mint and cream stripe holds together great.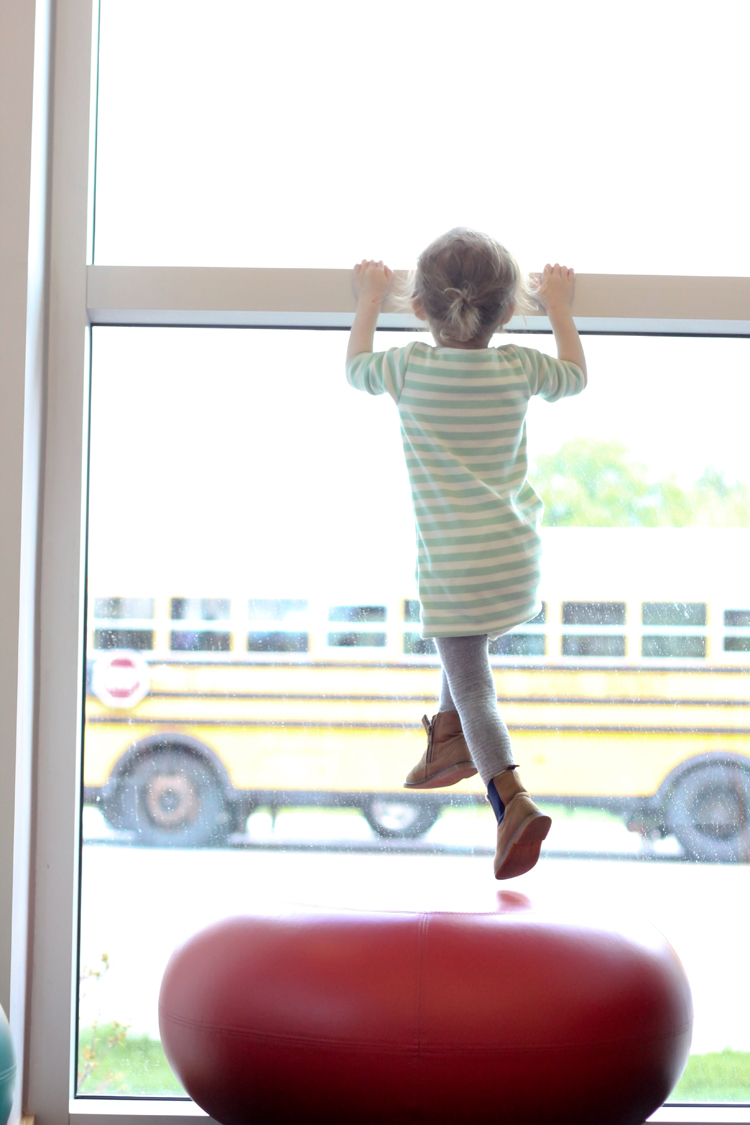 Like Natalie's grip on the window sill. 😉 Oh gosh. This girl…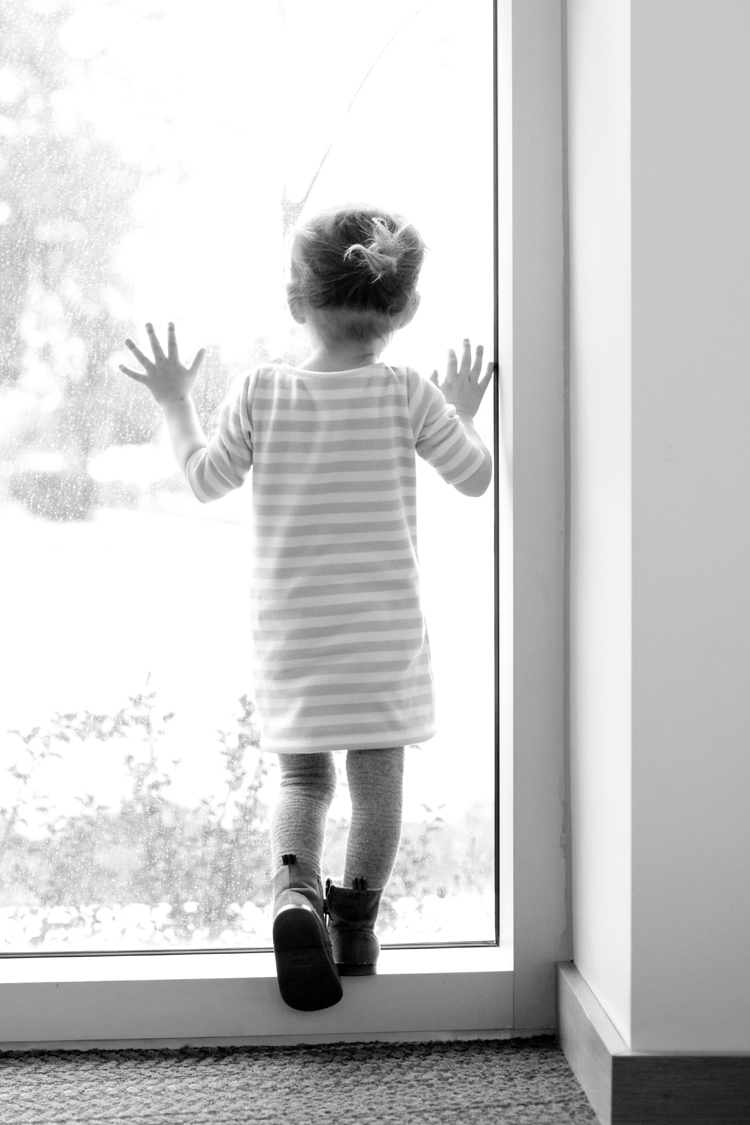 Okay, are you ready for the giveaway!?
Of course you are!
THREE winners will each get to pick ANY Go To Patterns! Sweet right?
Simply enter in the rafflecopter widget below.
Open to all readers.
Choice of patterns are from Go To Patterns brand patterns only.
GOOD LUCK and have a GREAT weekend!