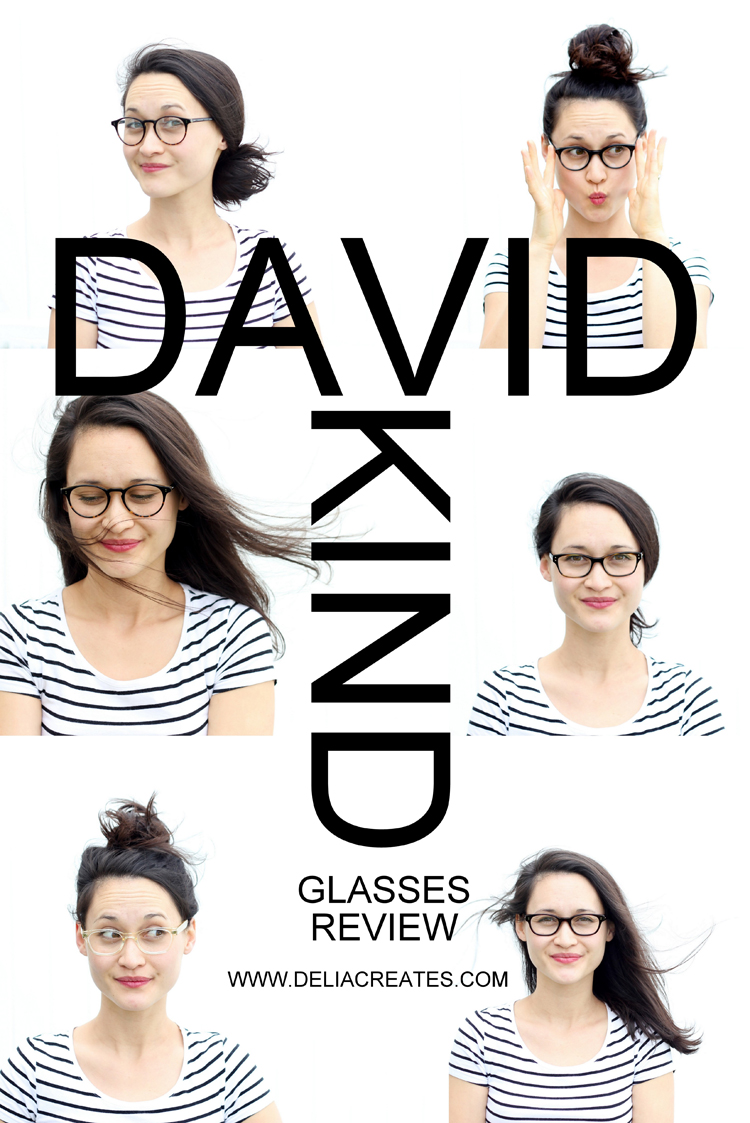 Spring time is my time to go see the eye doctor and order new glasses. When you go to the optometrist for the first time, you don't realize you are starting a life time trend. 😉
I don't go every year, but about every two. I usually browse the least inexpensive frames section and get the bargain lenses, because I would always proclaim, "I hardly ever wear my glasses. Whenever I go anywhere I wear contacts."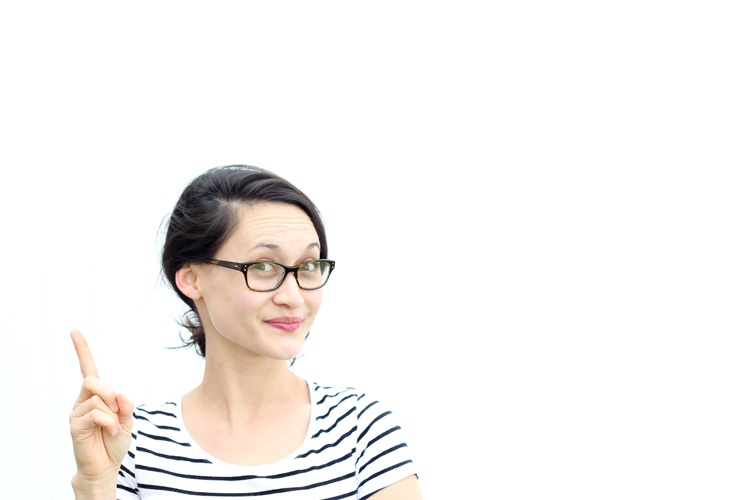 Well, do you know how true the statement has been the last two years? Most of my time is spent at home with the kids, in my sewing corner, or behind my laptop. So…I am actually probably in my glasses more like 75% of the time. Definitely a lot.
So, I figured it was time I face the truth and get some REAL glasses.
I started at my local shops. I found one or two that I sort of liked, but was mostly disappointed with the selection. What is a girl to do? Well go online of course!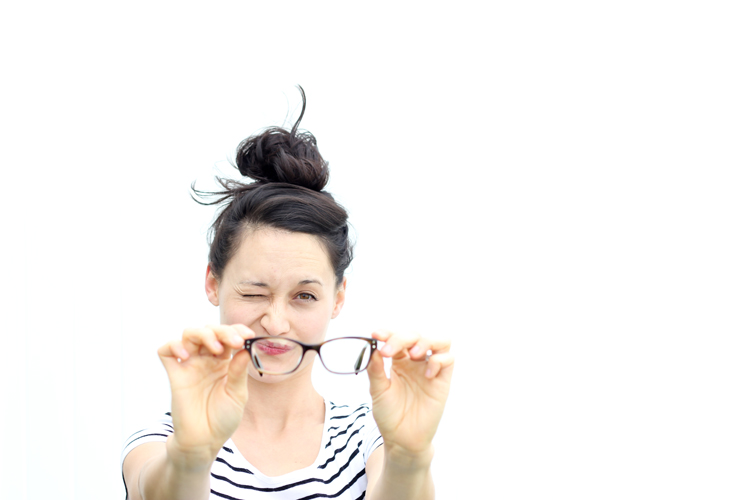 I have to confess, buying glasses online had me really nervous. I have so many weird quirks about how I like to wear my glasses. I tweak the fit several times at my local shop to get them close to how I like them, and even then they are never really perfect.
But then, my fellow blogging bud, Andrea recommended I try David Kind.
Holy glasses! I loved them from first sight! (ha…puns)
I asked if I could do an honest review of their process and they agreed.
So, they gave me the usual treatment and sent me a lovely try on set with six glasses hand picked out by their stylist.
It came in a clean fitted box, with a cork case and a mirror inside, and slick little cards to write notes about each pair. This is the USUAL treatment people. David Kind has got style and amazing branding!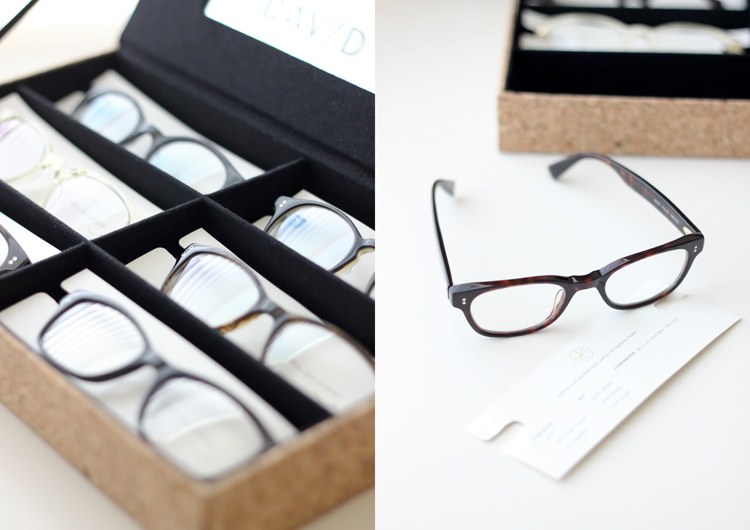 I tried on each pair. I made faces with each pair. 🙂 I tried each pair on with several outfits over the next week or so as I got dressed. You can't do that in the store so that was a big plus for me.
(Okay…get ready for Delia overload….)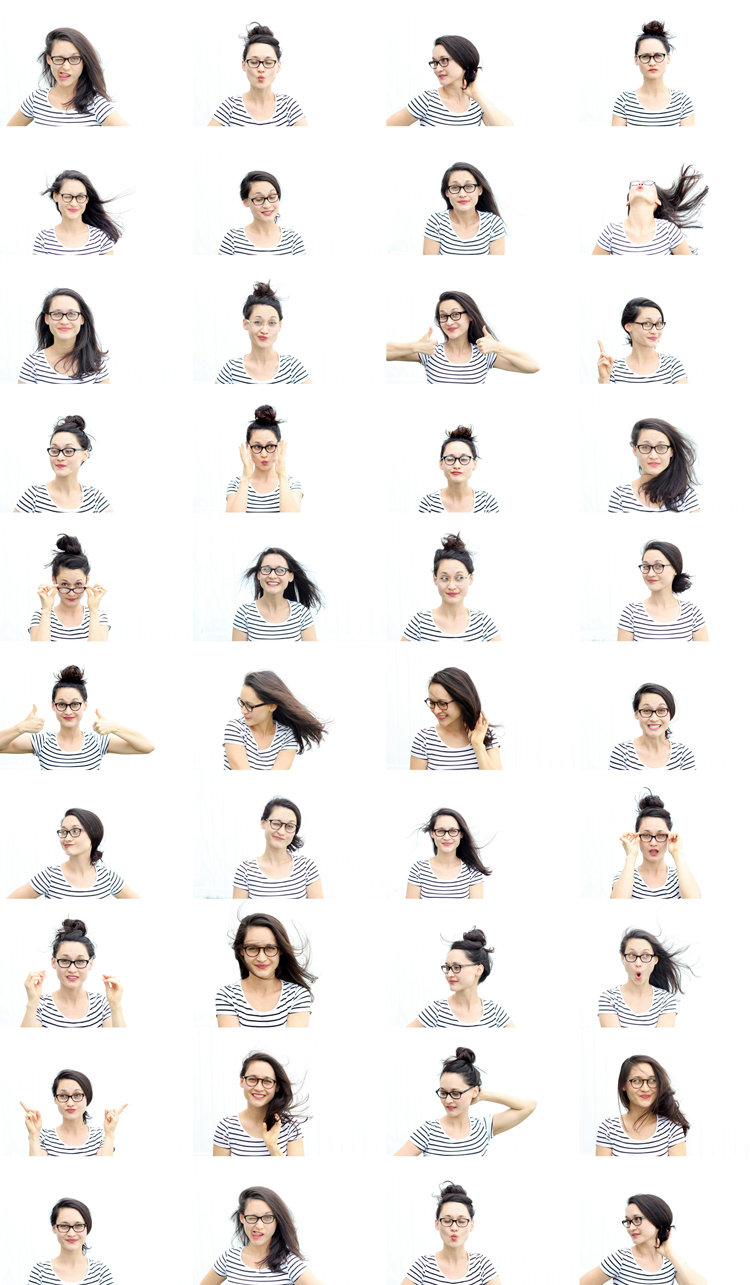 (ha!)
I also tried round frames! I would have never picked out round frames for myself, but I am really glad the stylist picked them out for me. I didn't select them in the end, but I am almost regretting that. They are at the top of the list for when I get new frames again.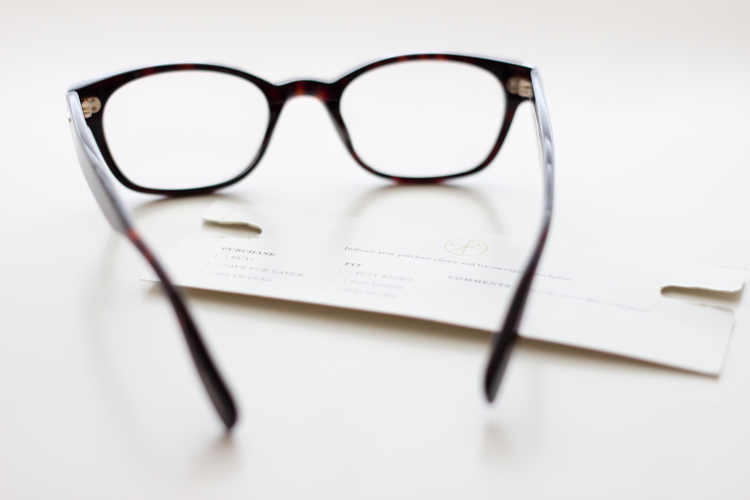 I took notes on each pair of glasses: what fit great, what didn't fit great, and then set up a google chat with Trish, the head stylist. She told me what to look for, what looks most flattering and why. She was SUPER patient with me as I wrapped my head around the whole buying glasses online process. Yep…I was one of those slow to understand people who ask lots of dumb questions. She never let me feel that way though. The customer service was stellar through the whole process.
Okay, pause button. I want to add a few things before we move on. Yes, this is a sponsored post, but I want to make it clear that I found this great company, fell in love, wanted to work with them, fell in love even more, and just felt like YOU guys HAD to know about them. They deserve to be known about. This review is 100% honest! Okay…back to glasses… 🙂
I decided on a pair. Trish gathered all the detailed fit notes I wrote about each pair and what we talked about in the google chat, I sent her another head shot wearing my glasses of choice (just with my phone), and she compiled all that  information into making my glasses. YES. They are handcrafted and made specifically for YOU. As someone who is a maker, I certainly appreciate that.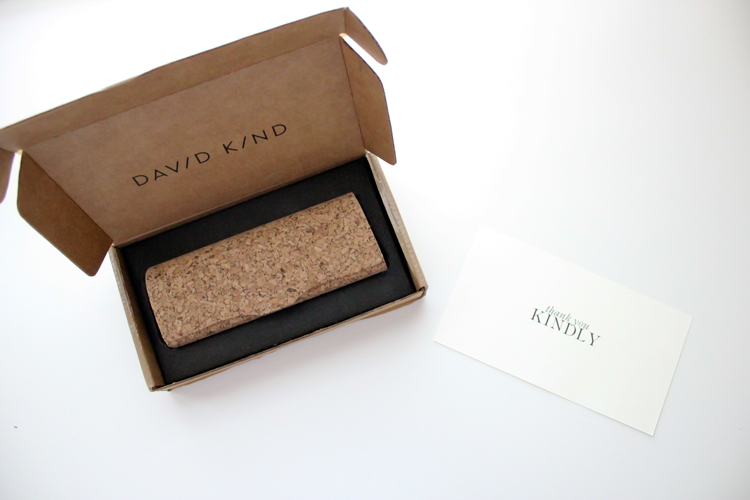 See that note? ah…love them. No, thank YOU David Kind for being so elegant and cute!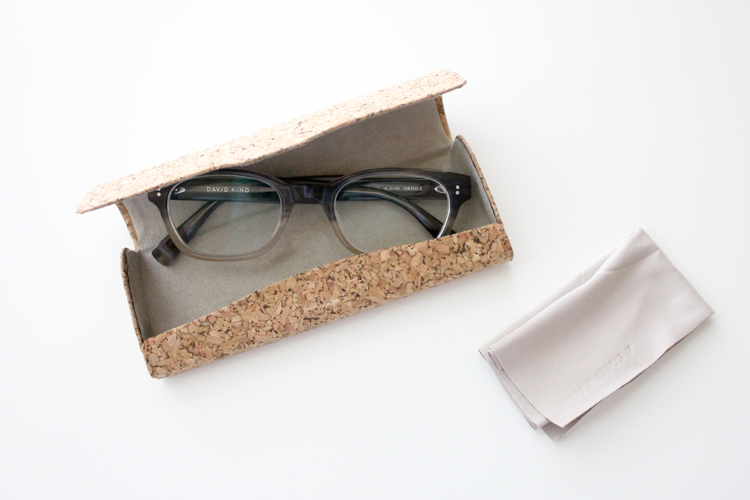 I chose a thicker frame which has a tendency to feel heavy on my ears and gives me headaches (I have another pair of thick frames) but NOT these. Because they fit me SO perfectly, they fit comfortably for a full day of wear. I still get fatigued at the end of a long 14+ hour day, but that is a far cry from getting fatigued after just a few hours like I do with another pair I have.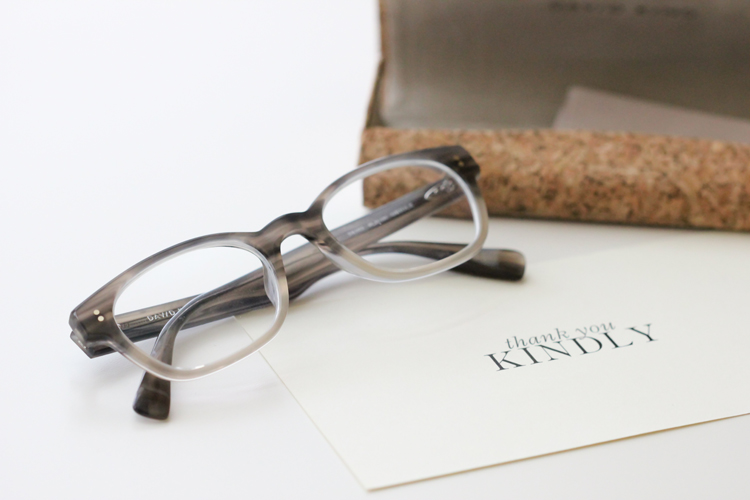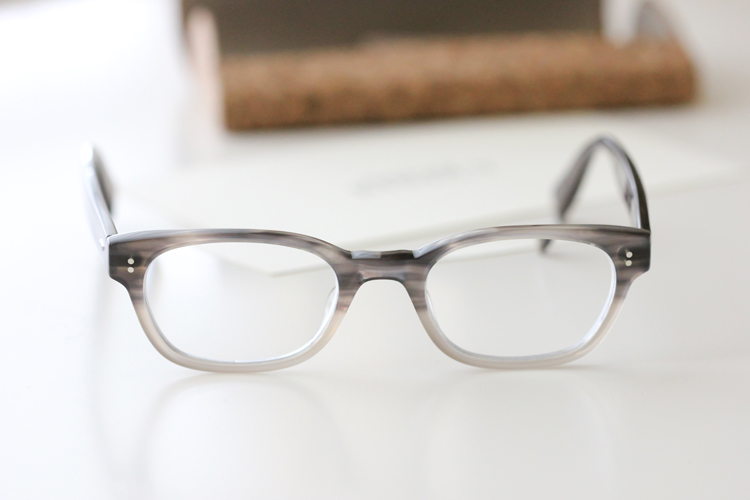 Want to see them on?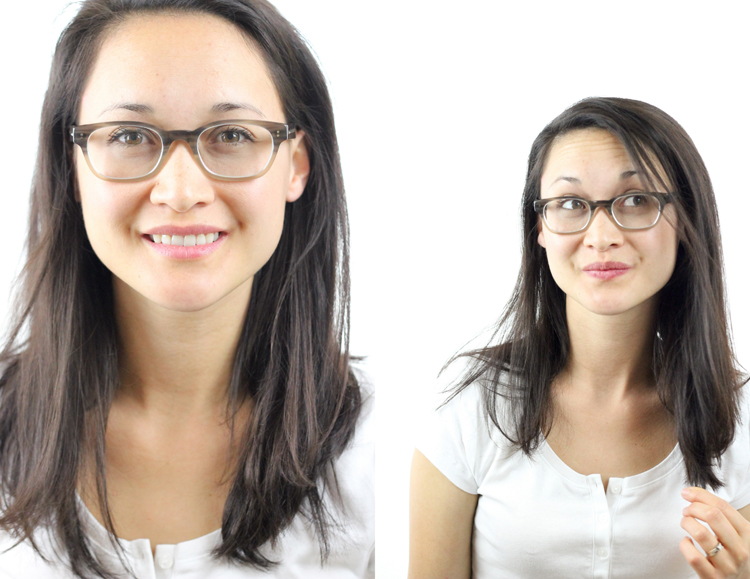 Ta da.
I liked the Oriole frames in black but I wanted a softer look, so I opted for this soft gray. I looooveeee them.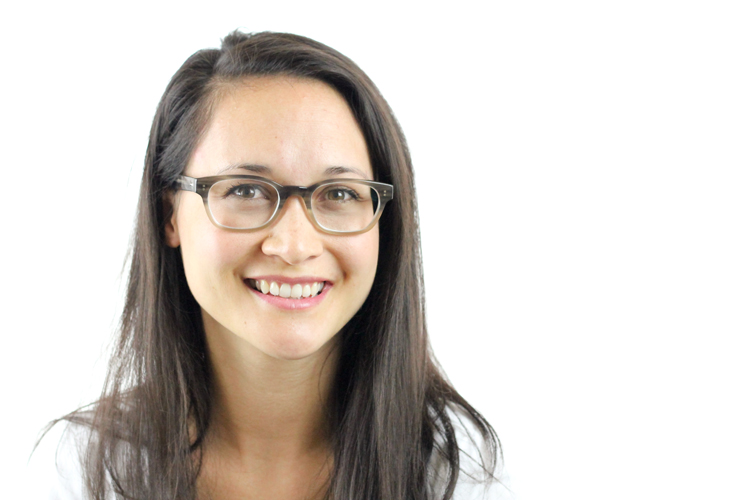 Now to the nitty gritty review details. These frames come standard at just under $300. Before you choke on that price, consider the alternative. If you have just been glasses shopping like me, then you will know that those super low prices advertised on TV are not real. They are the base price, which you may have to add lenses too, and if you don't want coke bottle glasses, you need to upgrade, and then upgrade again for special coatings so your kids don't trash them in five minutes flat, then don't forget that any cute frames are at least $100-150 even at Costco which is the price before the lens party you have to throw for it …etc. Phew. The final price is about the same as these glasses from David Kind.
Plus, David Kind has so many pros unique to them… Handcrafted lenses, Trivex digtial high def lenses (amaaaazing clarity!), responsibly sourced materials, and unparalleled service. Oh yes, and you never pay for shipping!
If you want to go cheap and just get a pair that you wear before bed, this is not the company for you ( I know! I've been there!). But, if you want to invest in stylish lenses you can wear daily, David Kind is the way to go. If you are still not sure. You can read up on their blog, where they share style profiles and other reviews.
I'm a fan girl!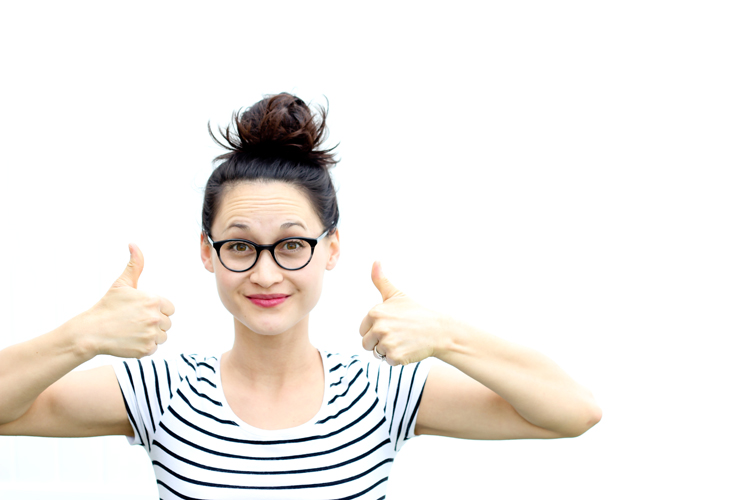 P.S. These are the round frames I want next time! 🙂
Disclaimer: As mentioned previously, this is a sponsored post but my enthusiasm and my opinions are 100% honest. I am a believer in doing sponsored posts, because I think there are some really great companies that deserve attention like David Kind. For every sponsored post I do, I turn down a handful; OR I am the one asking to do the sponsored post in the first place. I try very hard to make sure I share stuff I really like!
Have a good one!