I'm a sucker for lots of throw pillows.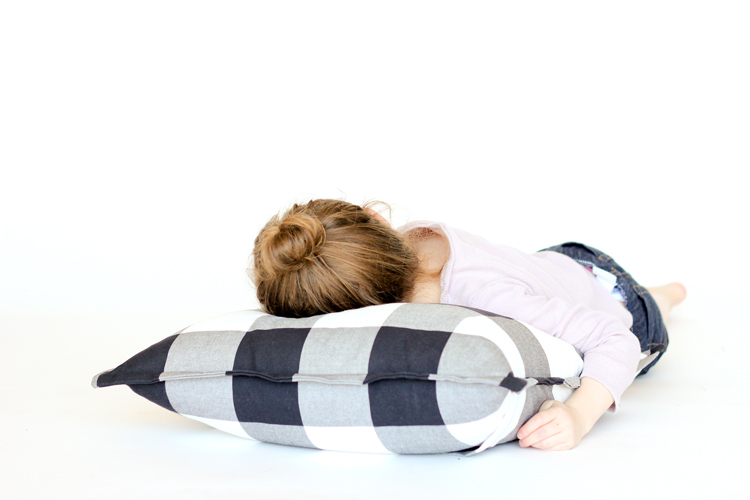 My husband hates them and thinks we have too many pillows. I don't think we have enough, and the kids agree because they like to use them to build pillow forts. So… majority wins around here. 😉
Typically, I use my basic envelope pillow case tutorial, but this time I thought I would shake things up a bit and add a French seam detail.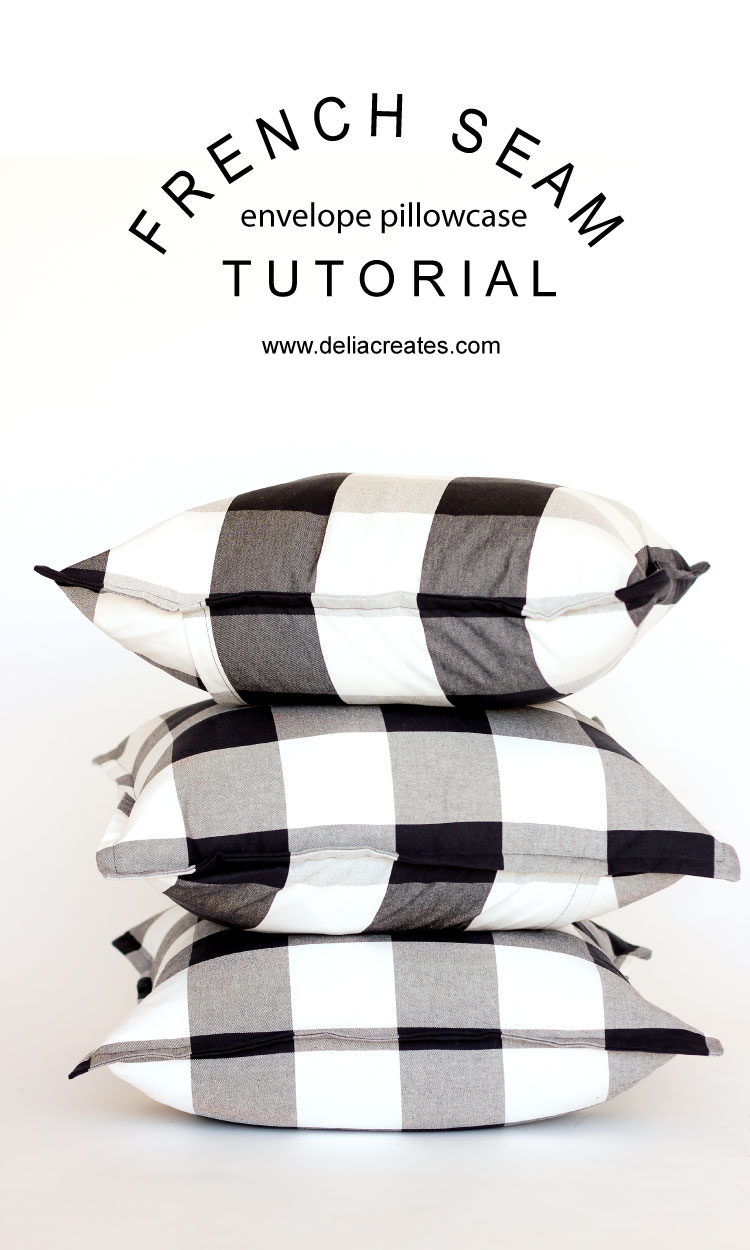 French seams sound fancy, but essentially all they are, are sewing one seam to encase a another seam. It's actually easier than the basic envelope pillowcase version, if you ask me, and there are zero raw edges to finish. Wins all around…maybe except for my husband. 😉
Usually with French seams, you want the seam to hide on the inside, but for this pillowcase, we're using the seam as a design detail. It's gives the pillow a little border, while also encasing the raw edge of your initial seam.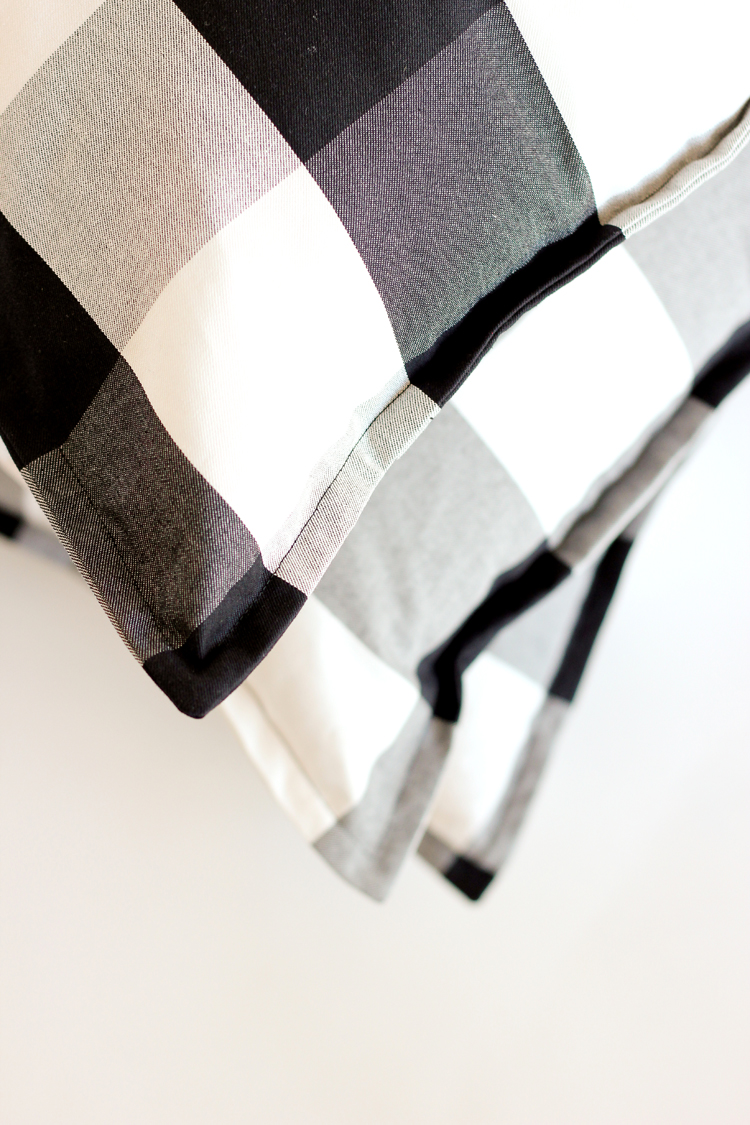 Let's get started…
Note: This is for a 20″ inch pillow form. Measurements given are for a pillowcase slightly smaller than that for a snug fit.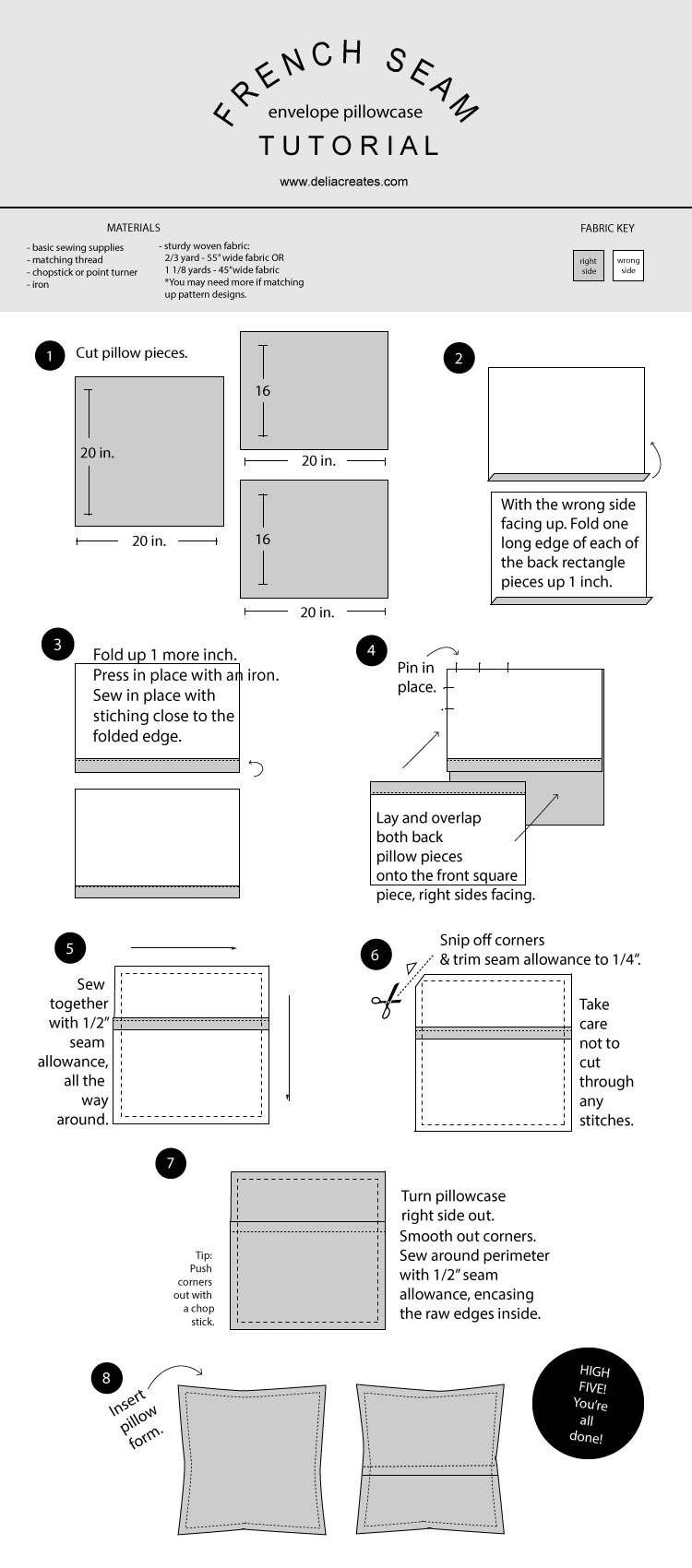 Easy, right? Once you get an assembly line going, you can pound out a bunch of these in no time.
If you want to save even more time, and make the sewing steps easier, choose a solid color fabric for the back pieces. This eliminates the need to match fabric patterns, which can be the most time consuming part of this project. It can also add contrast and interest to your pillow design!
Obviously, I didn't do that this time, but I've done it before and loved it. It makes cutting and sewing so much faster and stress free (and great for beginner sew-ers!).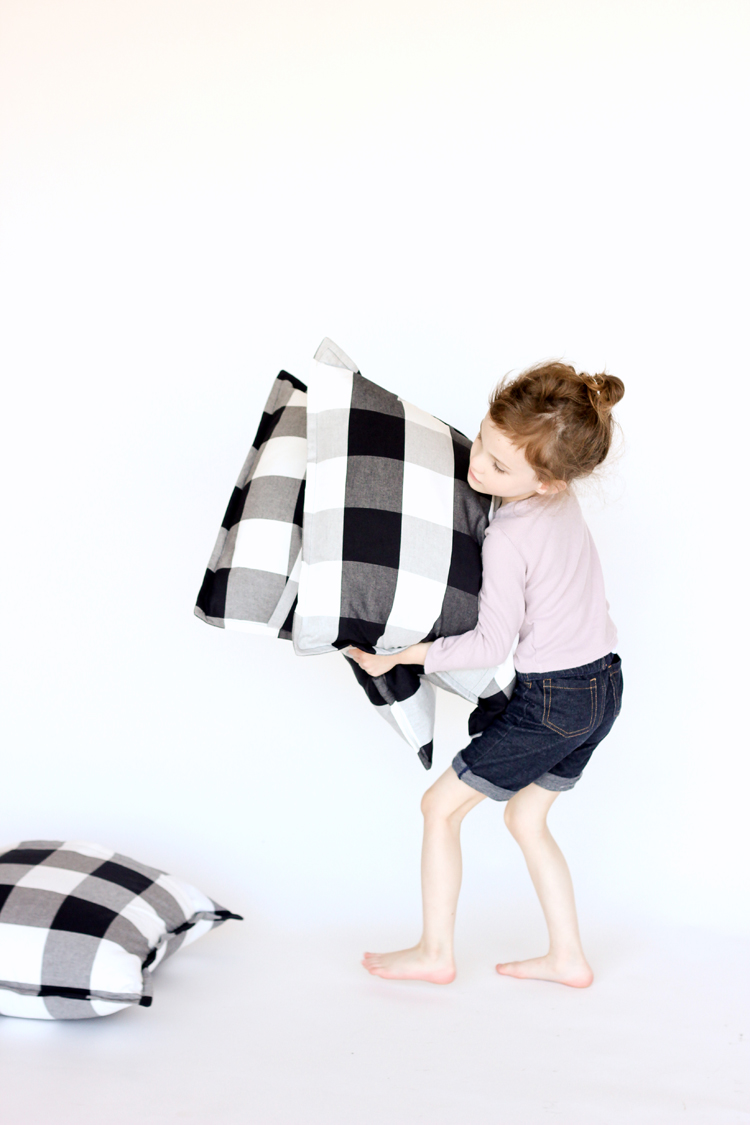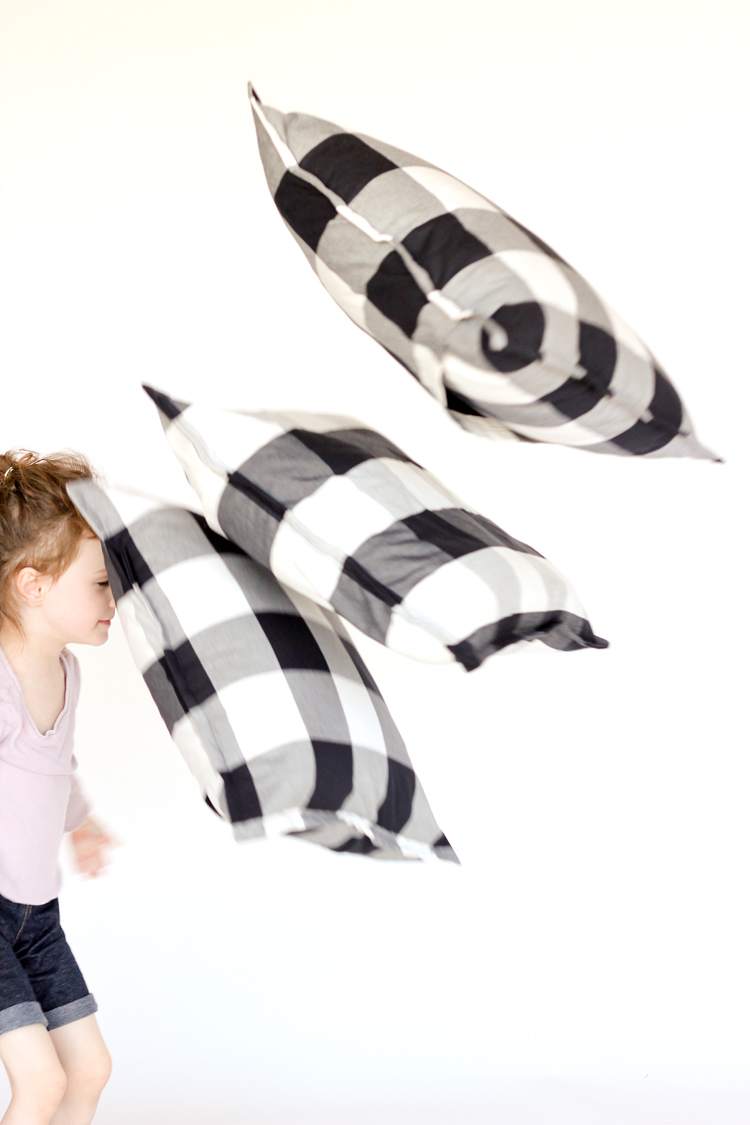 The fabric is from the Berta Ruta line from IKEA. I made our kitchen drapes from it too. Sadly they are phasing out the black and white gingham, but keeping the beige gingham. So, if you see it at your local IKEA, snatch it up while you can! 🙂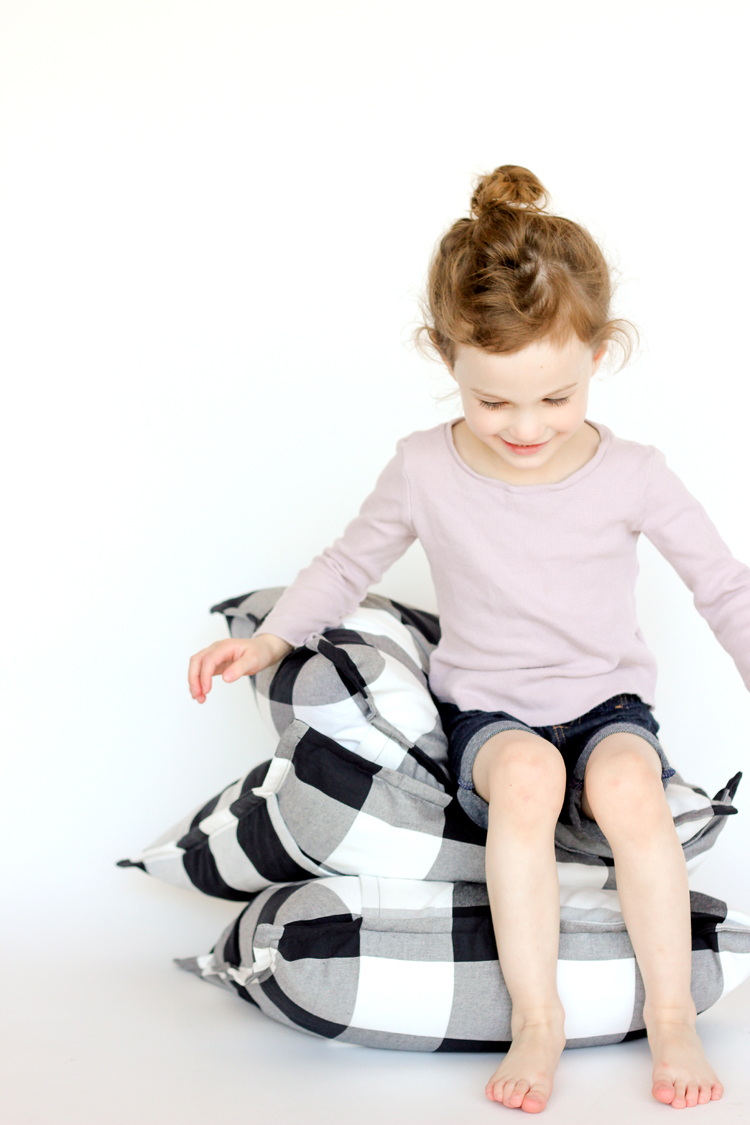 Happy pillowcase sewing friends…<3