I'm super excited to share my latest contribution to the latest issue of Mollie Makes!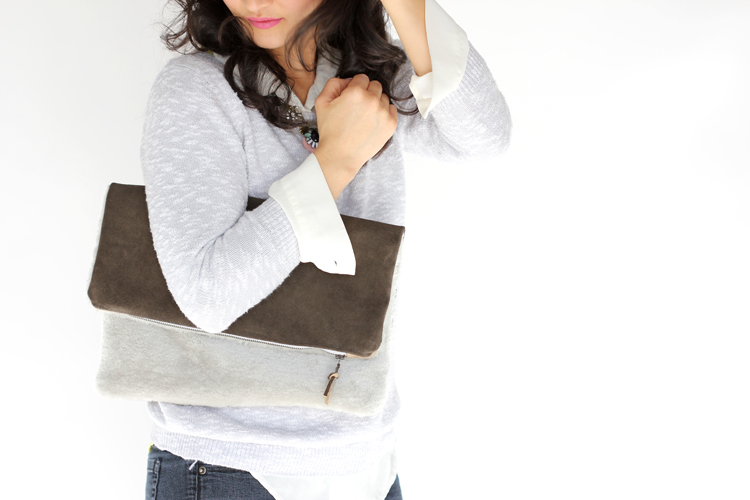 It's a fun fur and leather fold over clutch.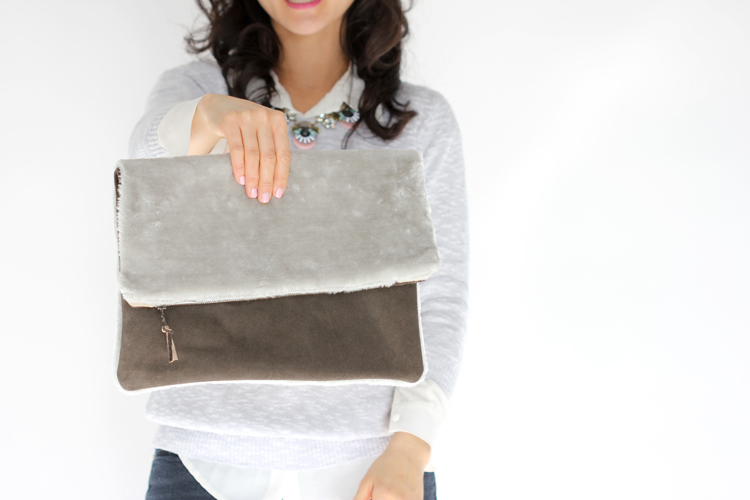 Sleek leather on one side with a party of faux fur on the other!
Make it with low pile fur like I did, or go fluffy and wild. It's up to you.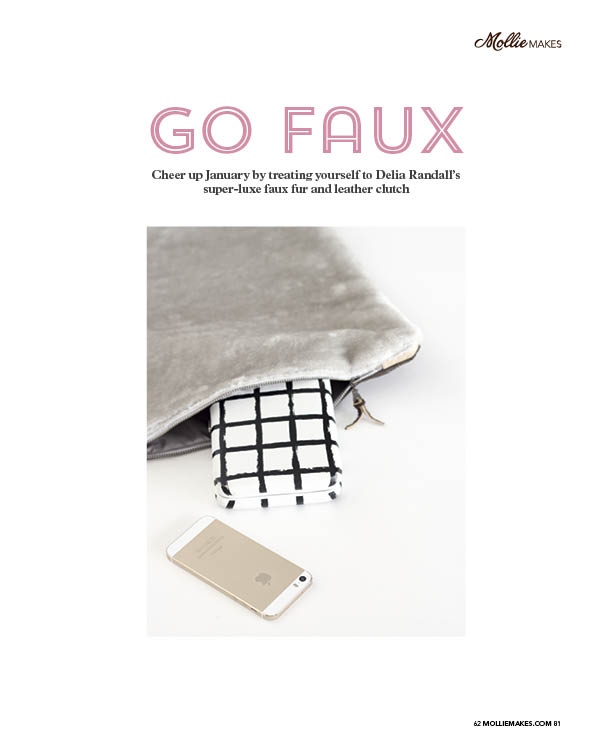 (fun fact: That's my actual wallet and phone :))
You can find all the how to details in Mollie Makes latest issue, no. 62, on stands in the UK now!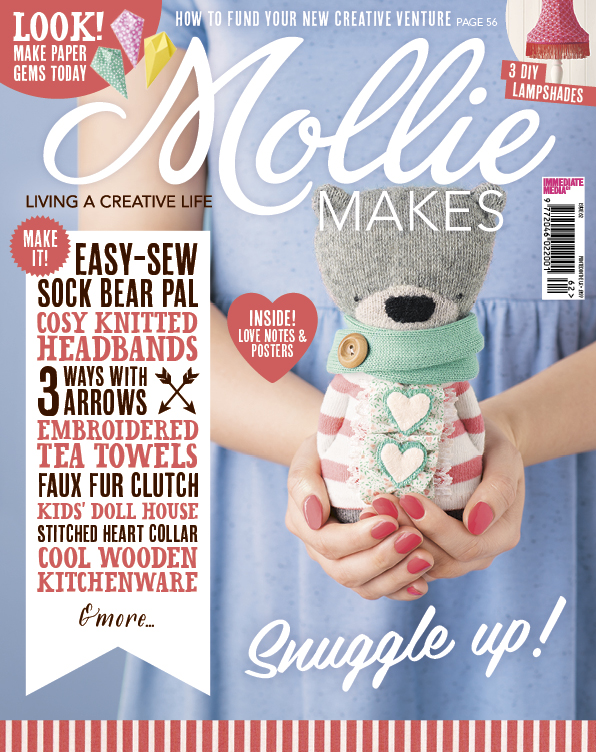 Here's some info on how to subscribe:
Readers can subscribe here: http://www.myfavouritemagazines.co.uk/stitch-craft/mollie-makes-magazine-subscription/
Download the iPad version here: http://goo.gl/qzprk
And keep up-to-date with the blog and subscribe to our newsletter here: www.molliemakes.com