Valentine's Day is one of my favorite holidays. Not just because you get to sprinkle hearts and flowers and love everywhere, but because you can be a total pun nerd!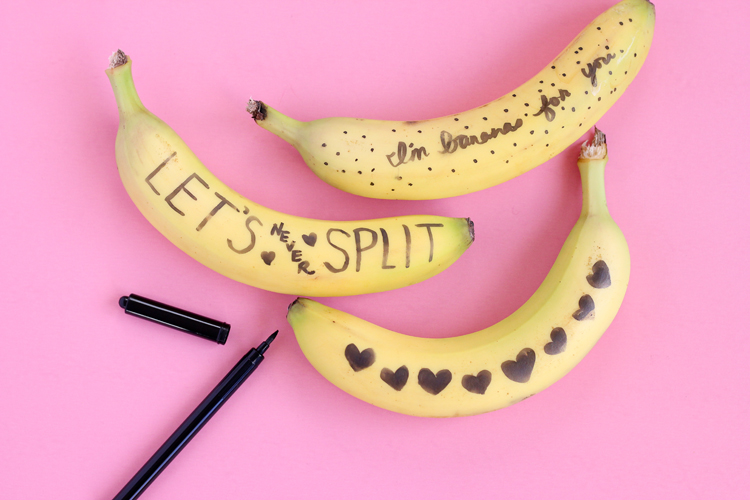 Which I am. I love puns!
Naturally, I thought it would be fun to decorate some fruit with them, or doodle or what have you.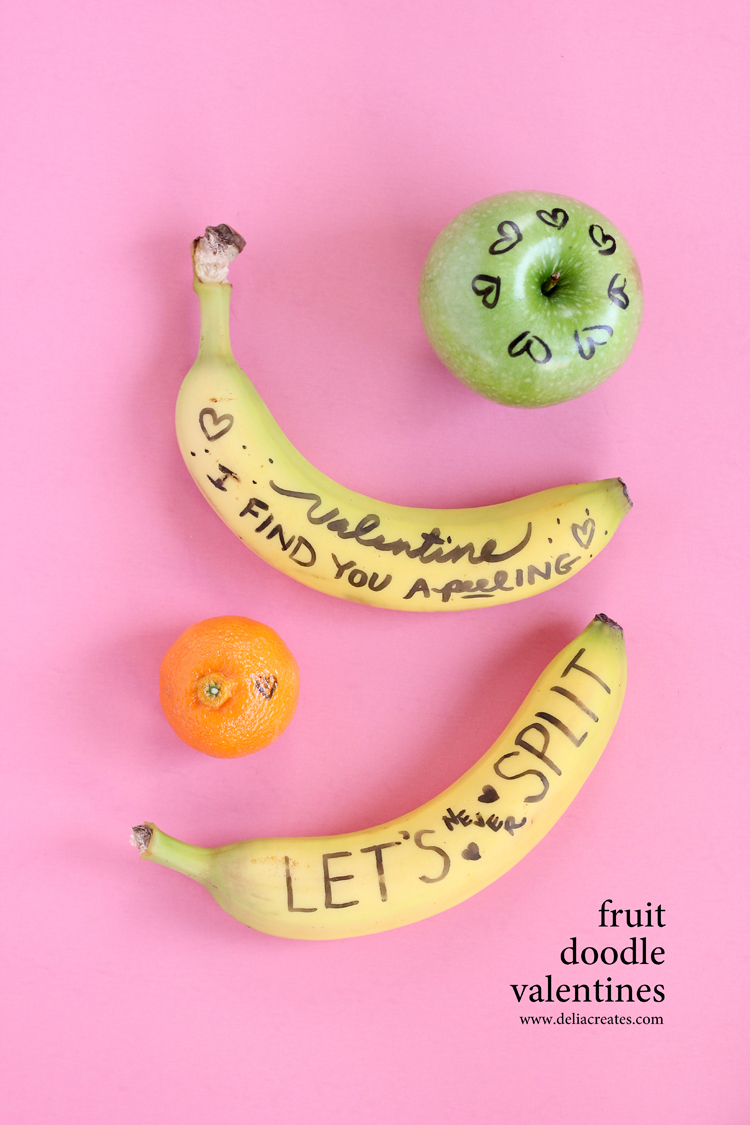 And add hearts to be extra festive.
Cute, right!?
This would be so fun for the breakfast table or for your child's lunch! Or, make a bunch (har har) for healthy classroom valentines.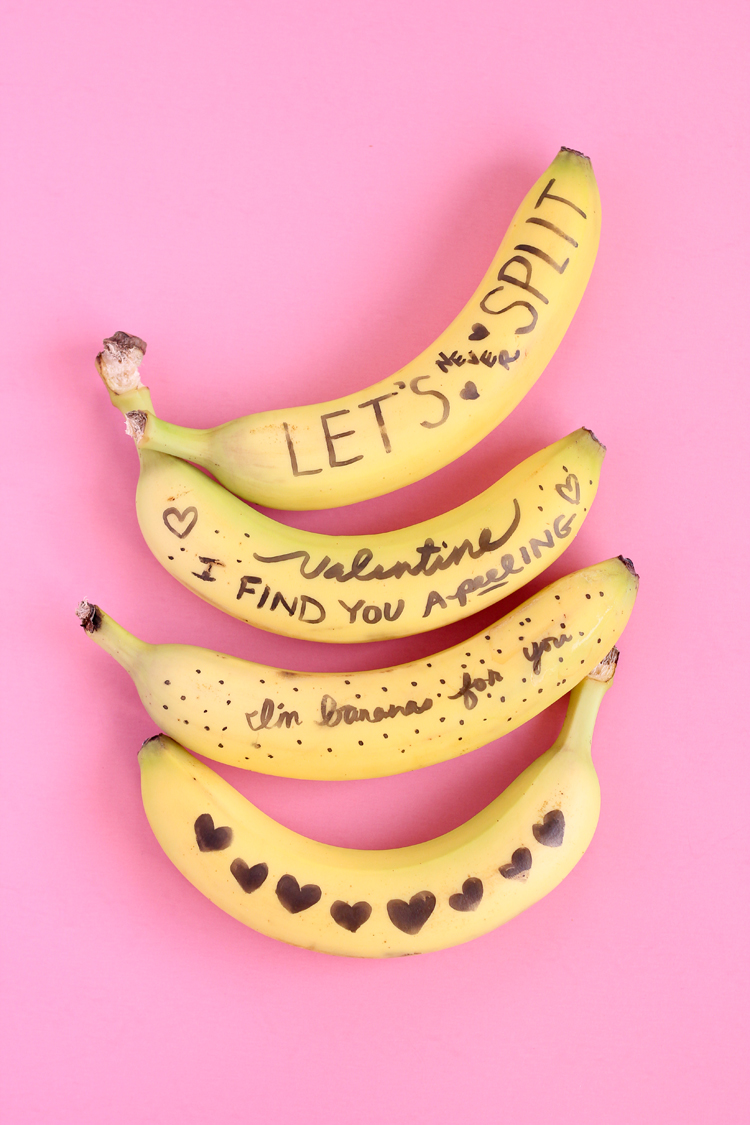 The trick is to use an edible food coloring marker. Because who really wants a mouthful of permanent marker when you take a bite? Yuck. I guess the fruit with inedible peels would probably be okaaaay, but it's nice to be on the safe side with food grade ink.
I tried a couple different brands. The Betty Crocker Easy Writers were under $4 and came with four colors and they wrote kind of so so. I wasn't really impressed at all to be honest. The ink beaded up and the marker tip was very flimsy and hard to manage.
So, I hopped on Amazon and ordered a couple black gourmet food coloring pens for about $6. They were out of stock so I had to wait a week for them to come, but it was totally worth it! You can buy them here: AmeriColor 2 Pack Gourmet Food Writer Set, Black Marker
 (this is an affiliate link, but it in no way affects my review and is not sponsored).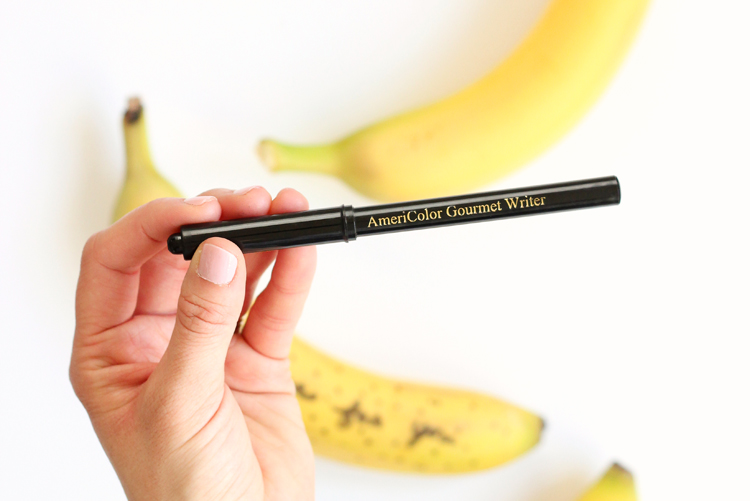 You can also purchase multi color packs if you want more options. I felt like black was really the only color I wanted anyway, so I'm happy that they sell just the black pens separately.
The tip is still a bit flexible but not so flimsy that it's hard to control. It wrote best for me on the oranges and bananas.
It would bead up a little if there was a waxy film on the banana peel and it wouldn't even stick to the apple if I didn't wash it well first. So, don't forget to wash your fruit first.
If you make a mistake, don't worry! You can just wash it off before it dries. It may leave behind a faint stain, but it's pretty minor.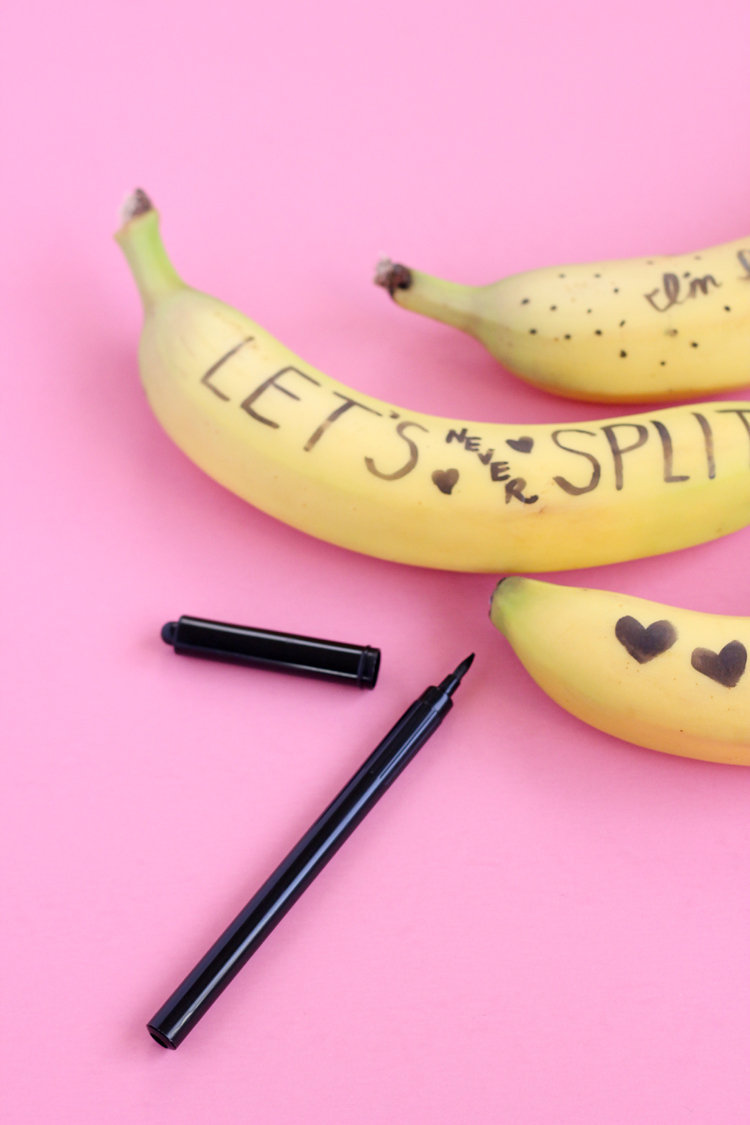 Once you're done with your designs, let them dry. There may still be a chance of smudging, mostly on the apples, so I recommend avoiding excessive handling once you're done.
Once it dries on the bananas though, you're golden…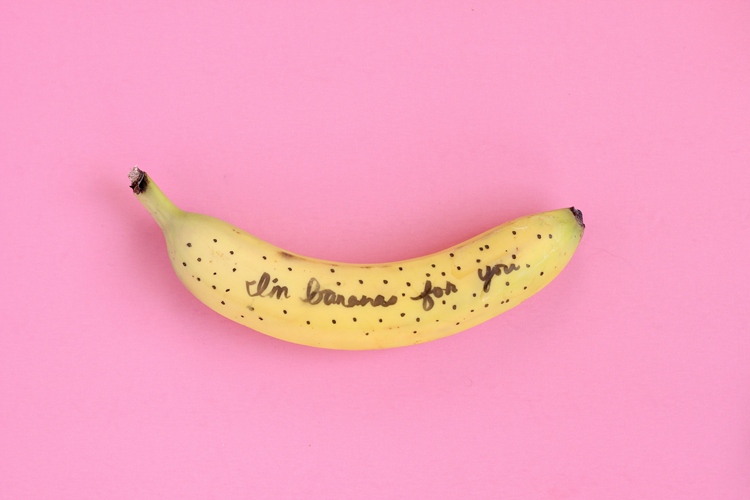 I'm here all day folks. 😉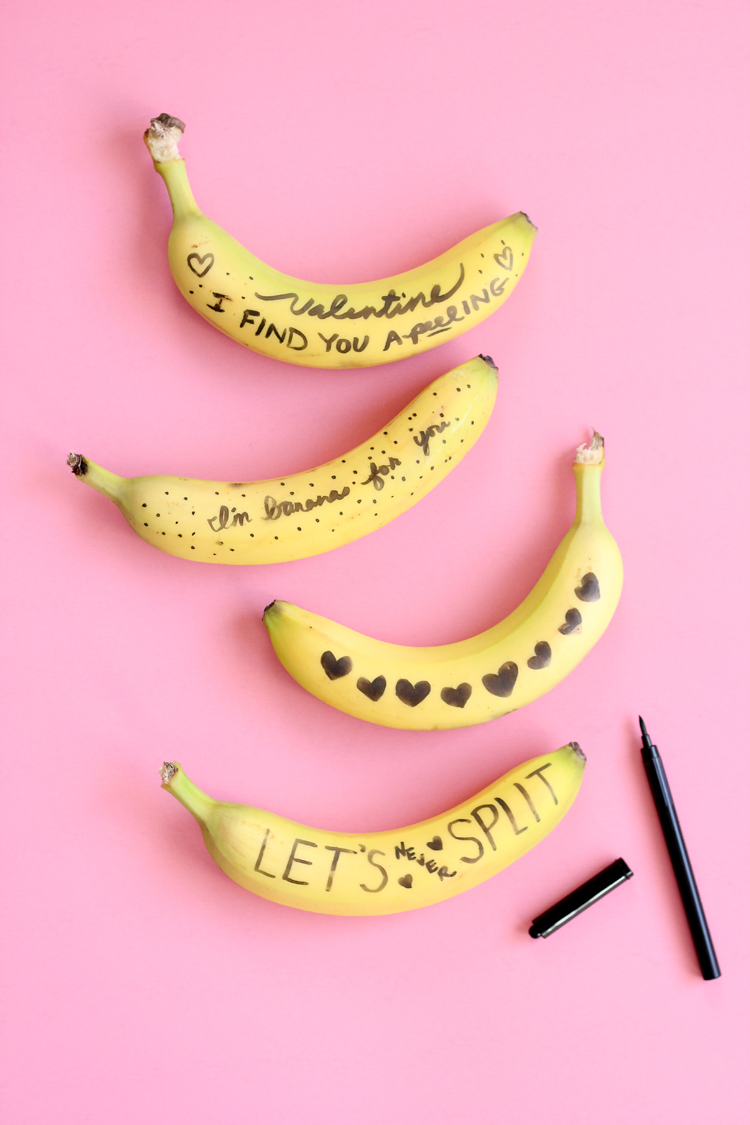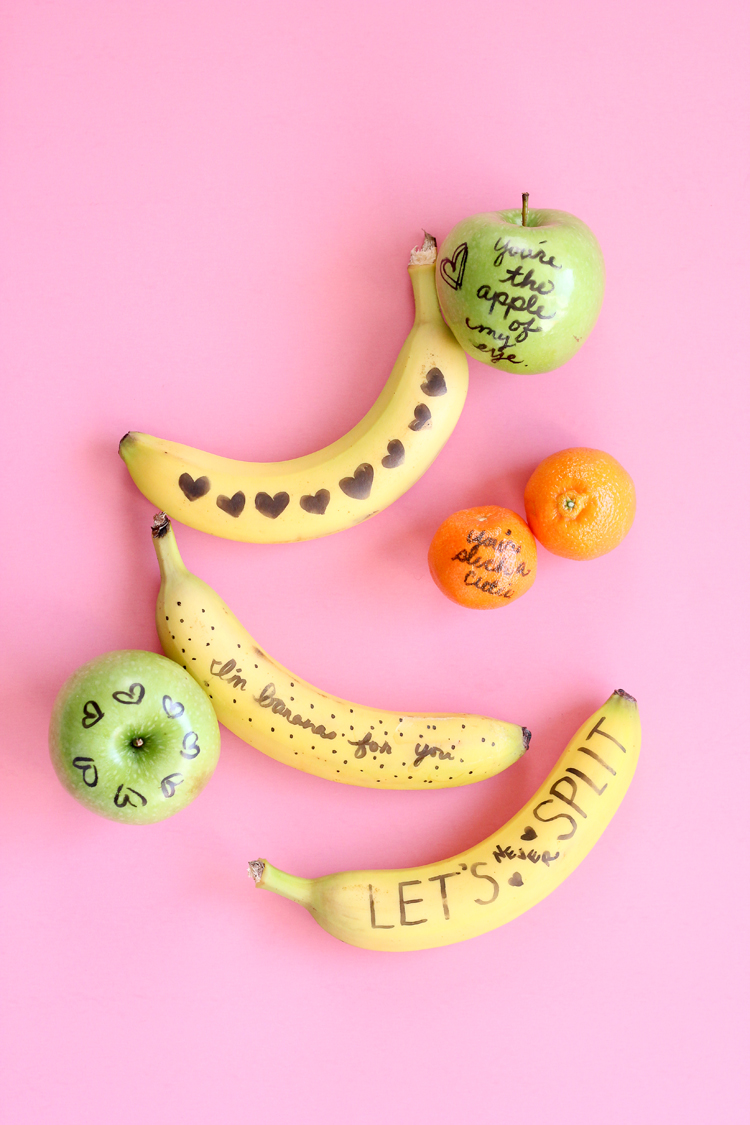 "Orange" you glad you read this post? I hope you found it a-"peel"-ing.
You're amazing to the "core" and such a "cutie." I'm "bananas" for you! Let's never "split."
Mic drop.