I'm bananas for healthy valentines…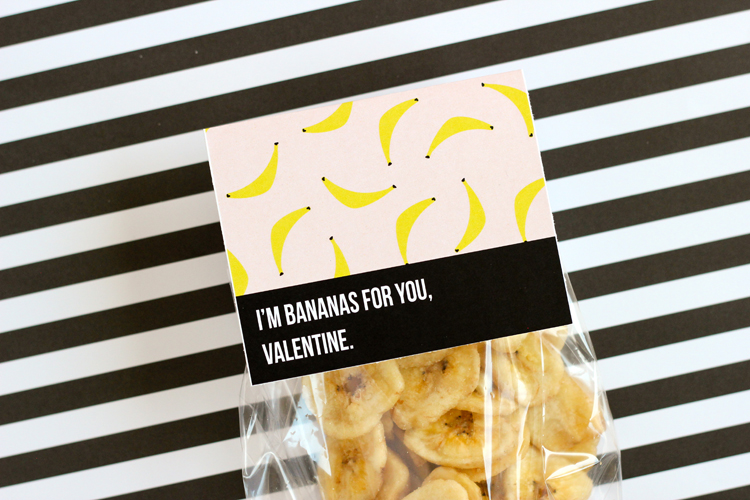 and puns…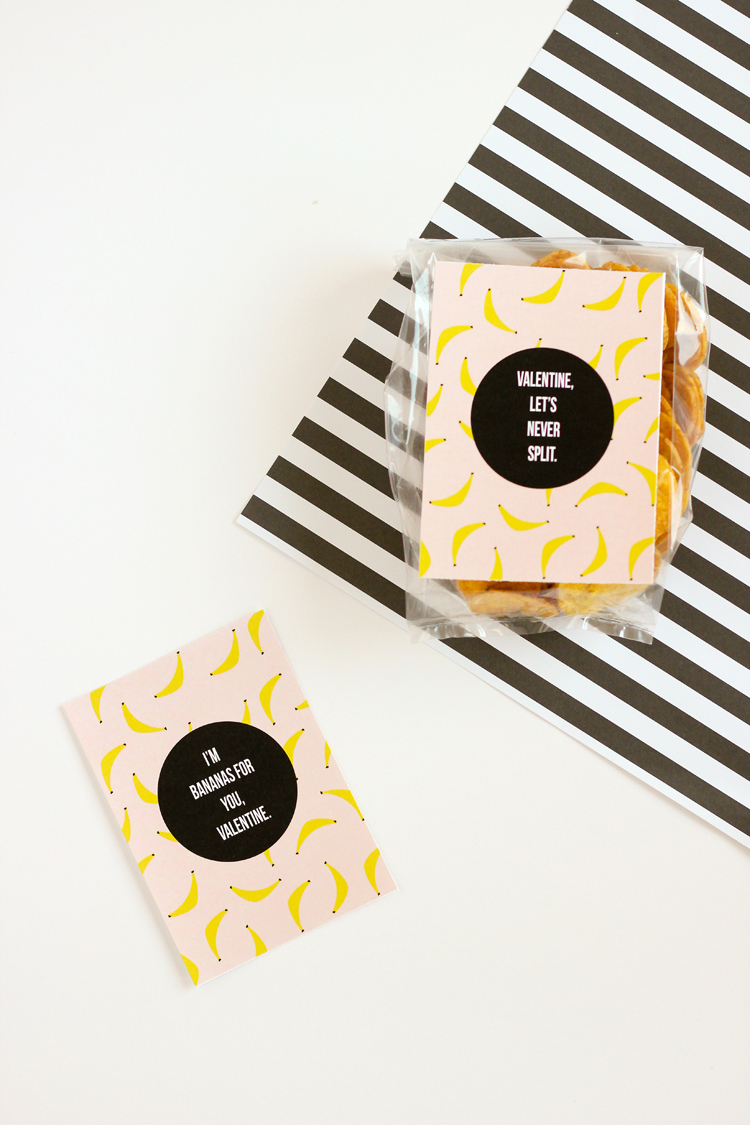 and bananas. 😉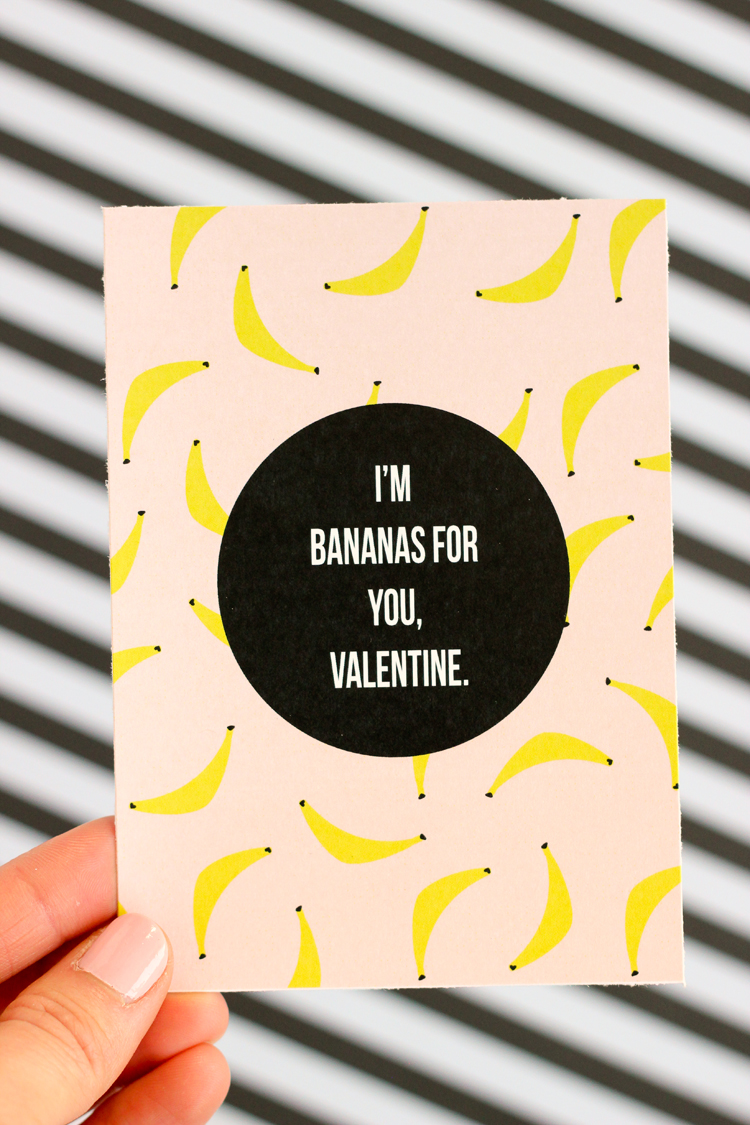 So, coming up with this valentine printable was a must.
Grab the free printable HERE ——–> banana-valentine
There is a fold over version, and a flat card version.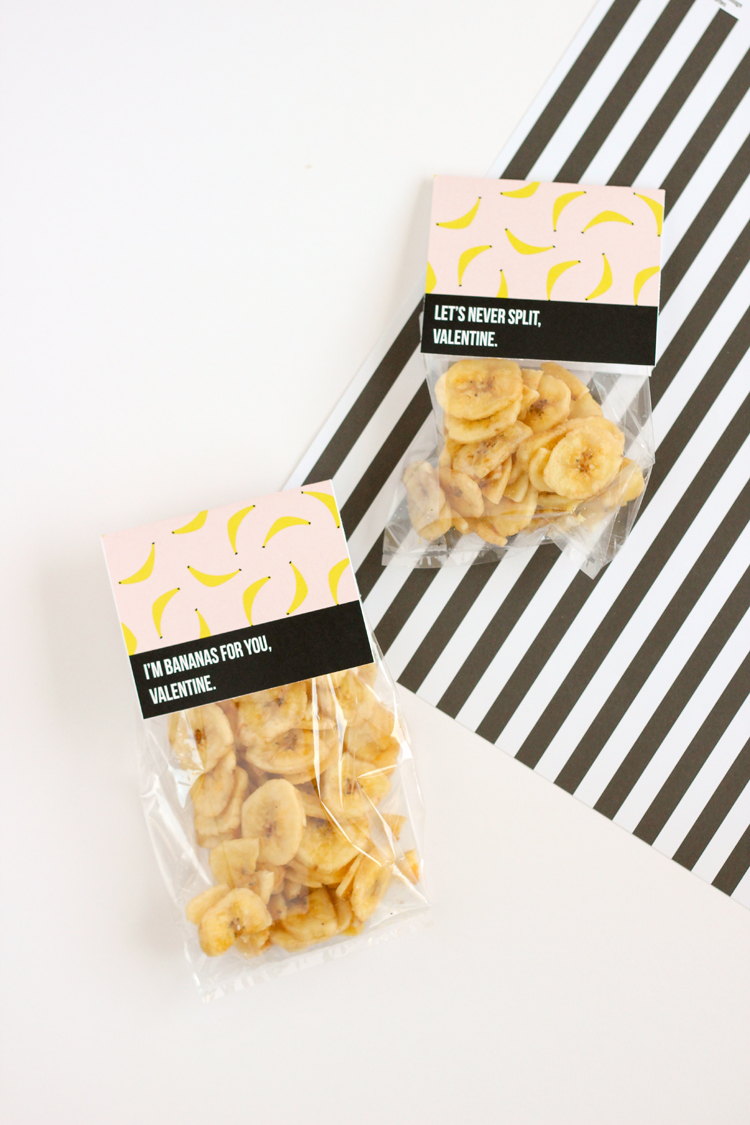 You could use it with banana candy and nix the whole healthy aspect, or use banana chips like I did.
Nothing like Trader Joe's banana chips…amirite? Yum, yum.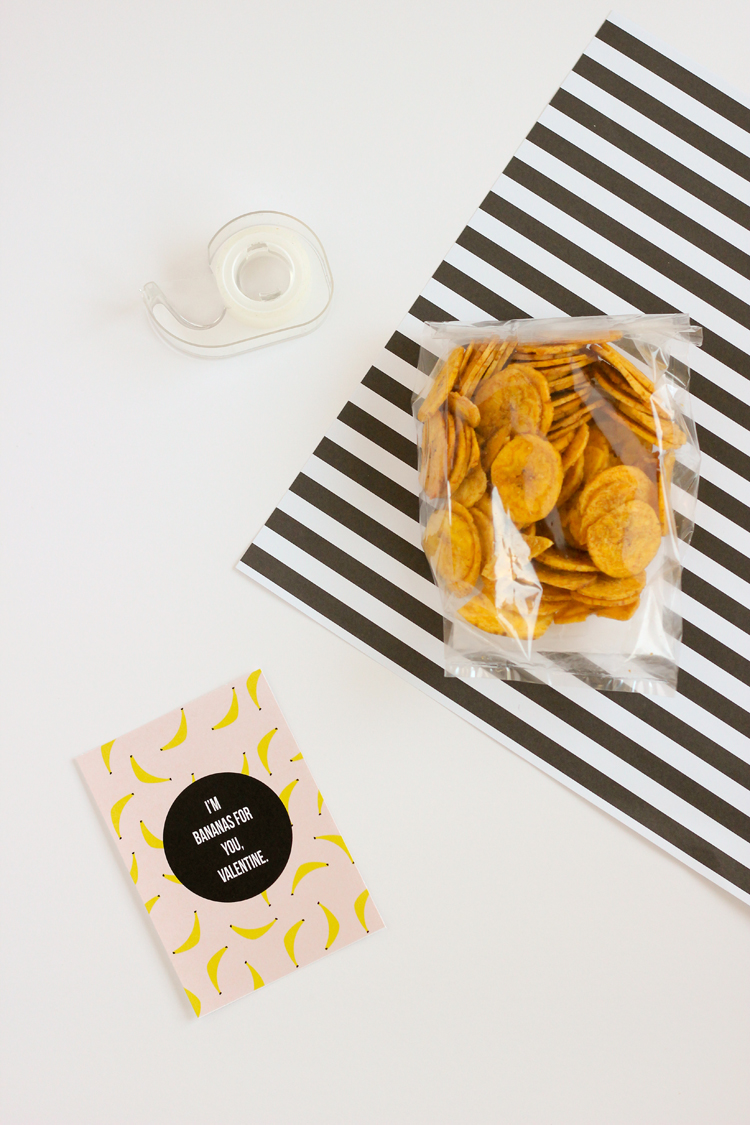 We eat them so often around here, I actually ran out for this post (whoops!) and had to use some plantain chips for some of the pics…which are also super good. They remind me more of a potato chip, because they are more salty and not really sweet.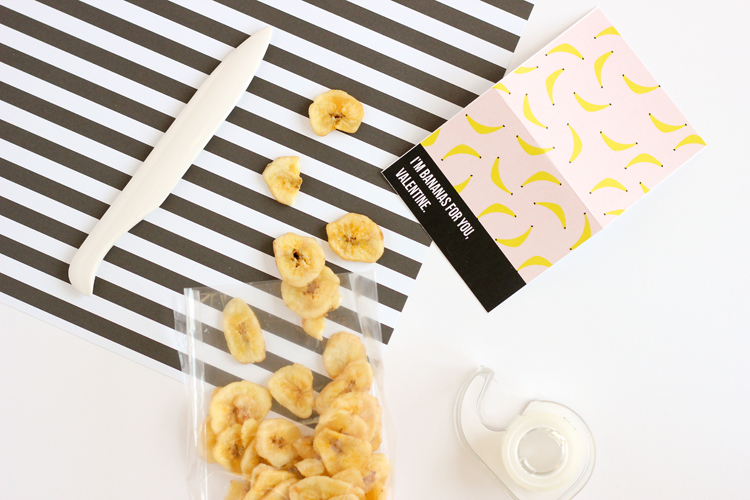 I filled cellophane treat bags, sealed them closed with tape/staples, and then attached the cards with tape.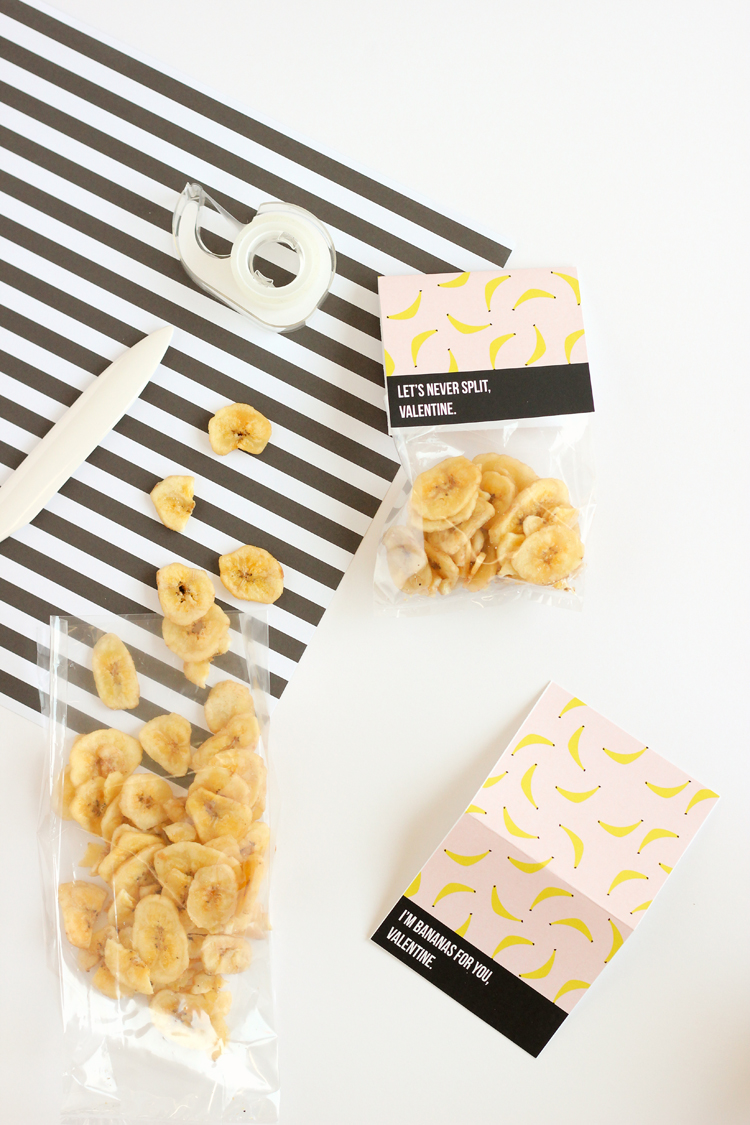 Easy peasy.