Today's valentine idea is for the grandparents, or any family members you might want to send sweet smooshy kisses to.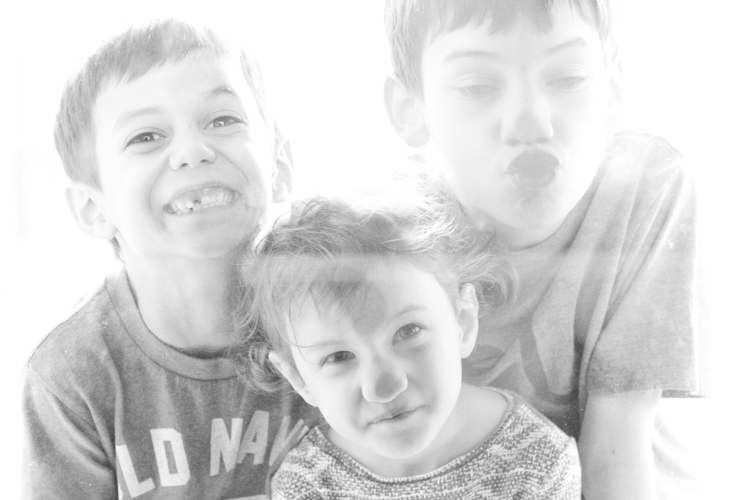 This idea is actually a remix on Mother's day card idea I shared a few years ago when my daughter was just a baby! Now she's old enough to join in on the nose smooshing action. Crazy!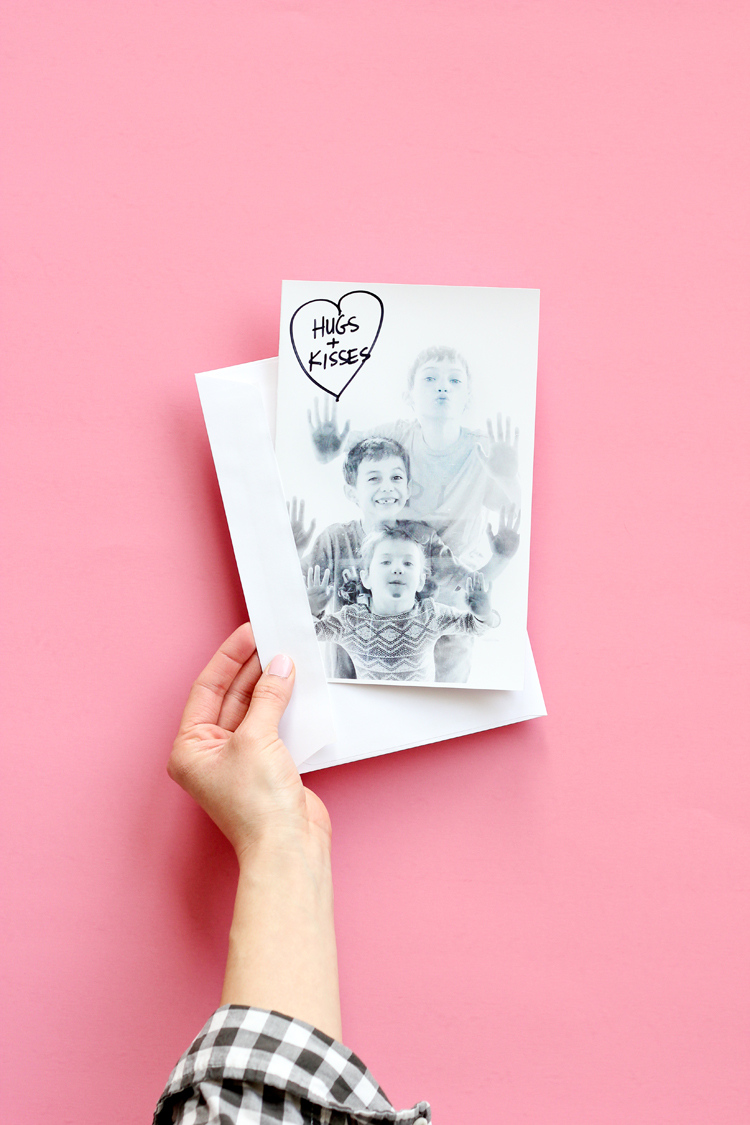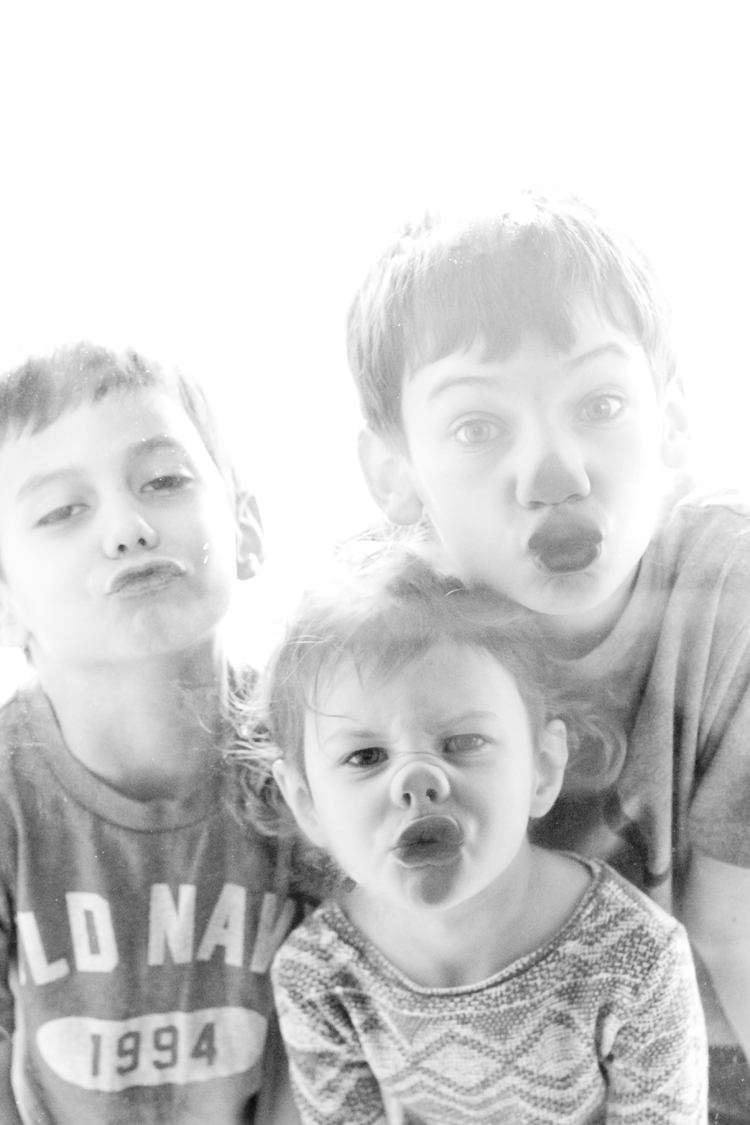 I think I blamed the messy glass door on my lack of housekeeping skills, but after doing it a second time, I realized that it's really hard to get three kids to kiss a window without it getting gross. ha! A little fighting is also inevitable. Oy. And some pig noses too. 🙂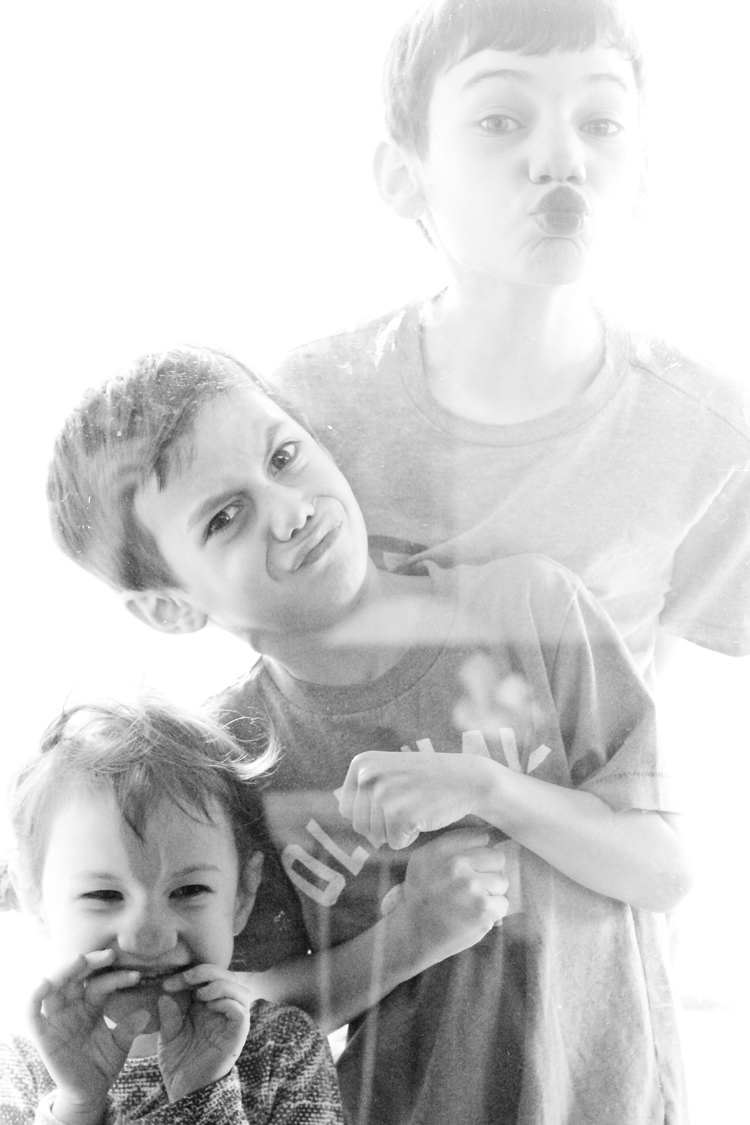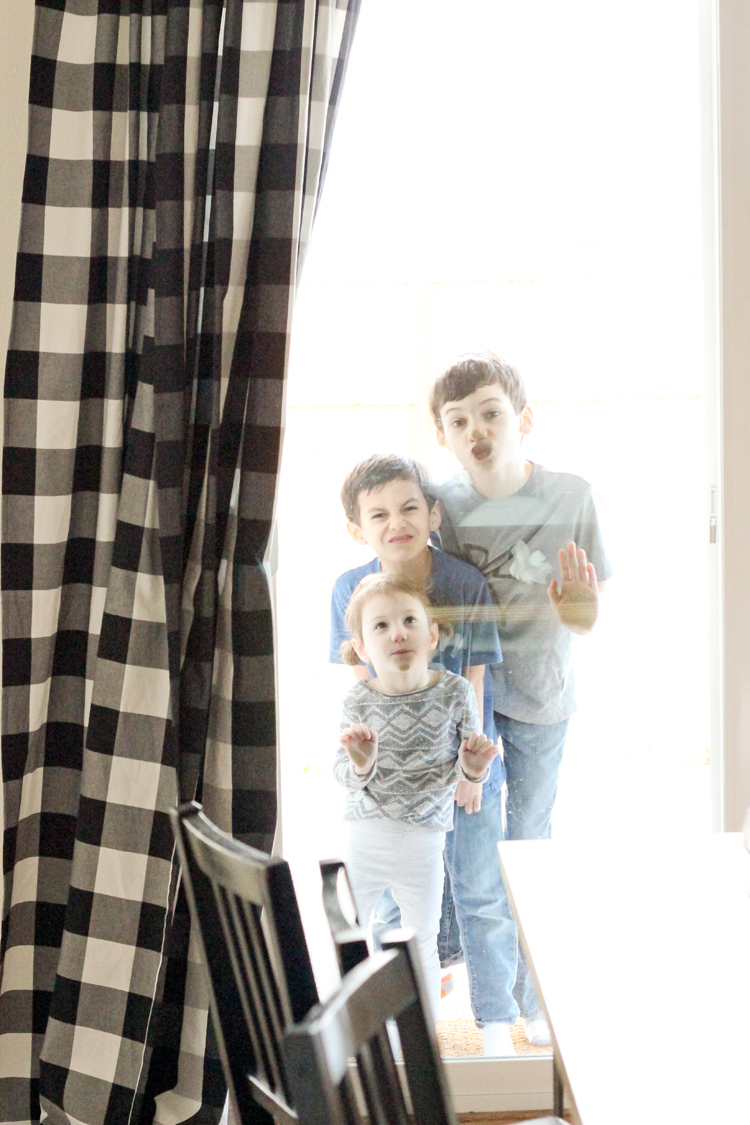 To get the shot, have your kids stand out side a large window (like a sliding glass window) and kiss the glass, while you take it from the inside. When you do this, you can expose for their faces and let the background go white, which creates a simpler/cleaner image.
TIP: Avoid flash. It will create a glare that will obscure the image. 
When editing the photos, try to darken them a bit and increase the contrast. You can keep them in color, or turn them black and white like I did.
As you can see, I messed around with the contrast with a few of them, and the darker the contrast, the better it looks in print.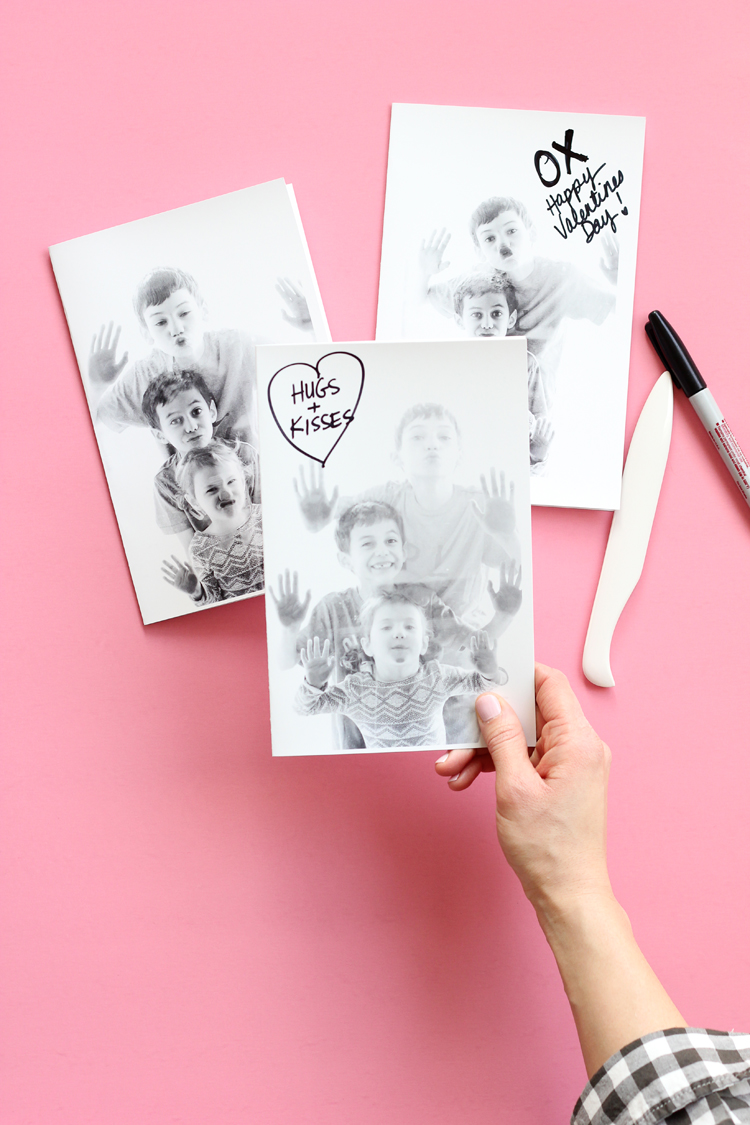 Place the photo in an 8.5 x 11 inch collage before printing. I like to set the image to the right of the page, so that it folds nicely into a card. I usually use Illustrator to do this, because I can be more precise, but it works great in a free program like Picasa as well.
You can print it out at home on cardstock, or send it to your local printer (I use the UPS Store, Office Depot, or Staples…they're all great).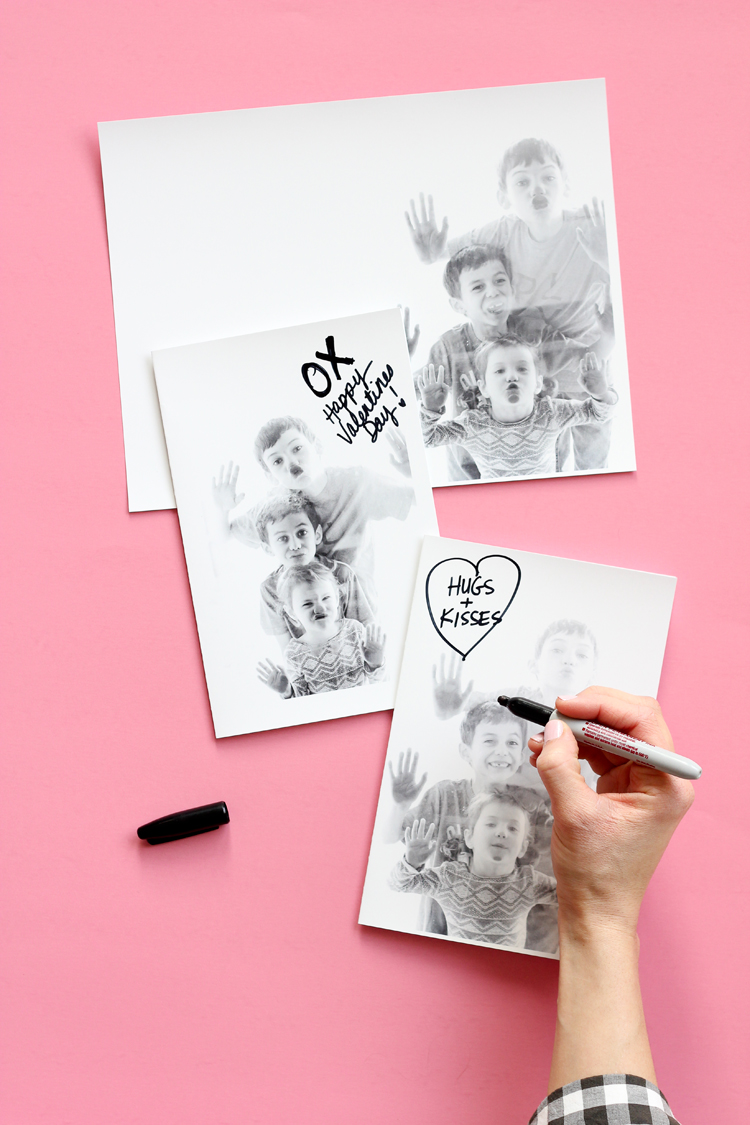 Fold the card in half, decorate with a permanent marker, and slide it into an envelope and you're good to go!
TIP: Walmart carries greeting card envelopes that are designed to fit a standard piece of copy paper folded in half exactly…check their paper/envelope/stationary section. 
Cards this size mail with standard postage! 🙂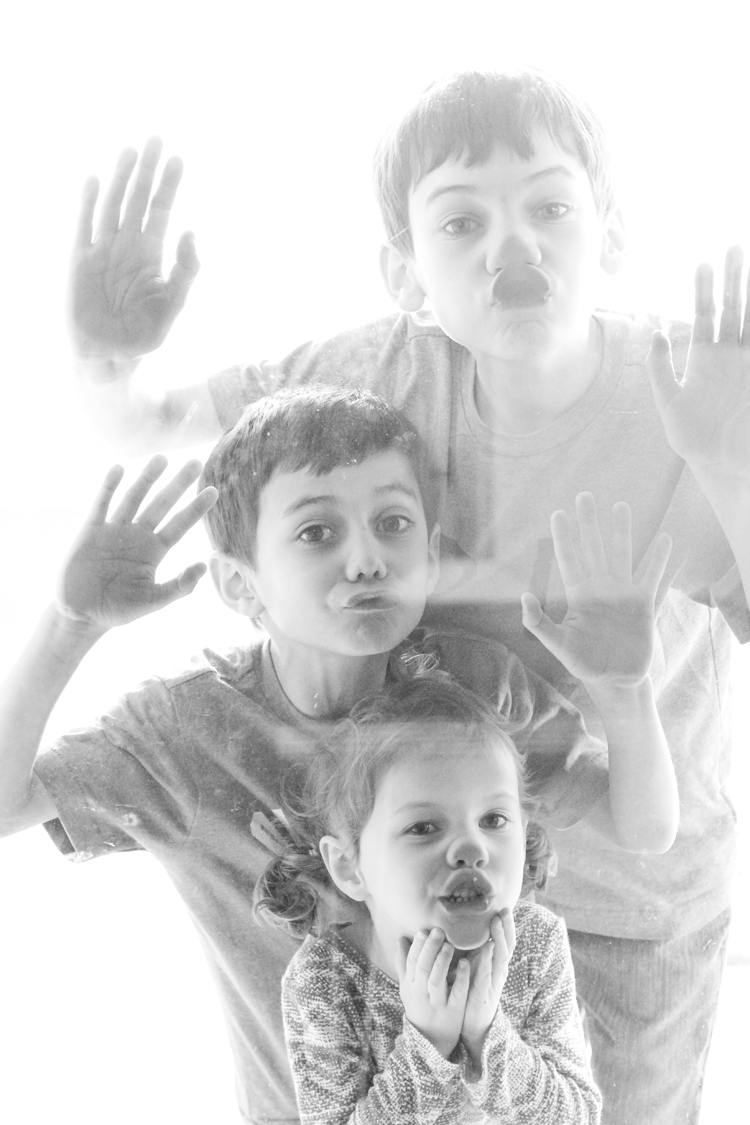 Happy Valentine card making! Muah!