It's no secret I am obsessed with spiders for Halloween this year. Just see this list of projects for proof.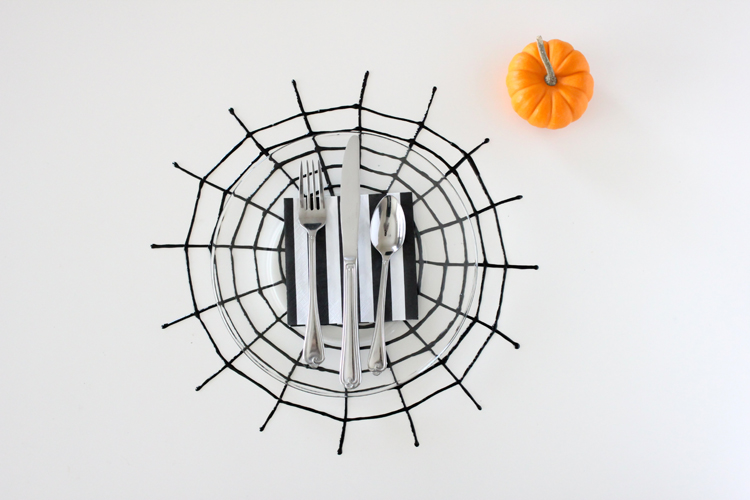 Today, I am bringing the spider webs to the dinner table, with these puff paint spiderweb place mats!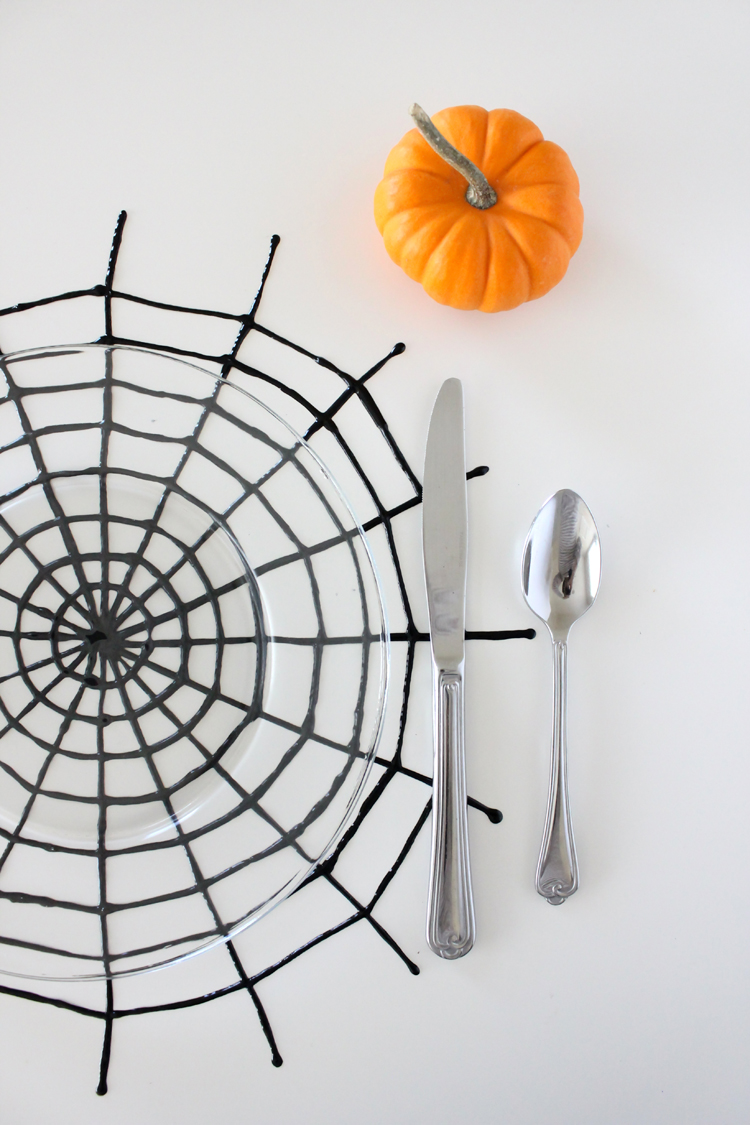 Three things you should know about this project before you try it.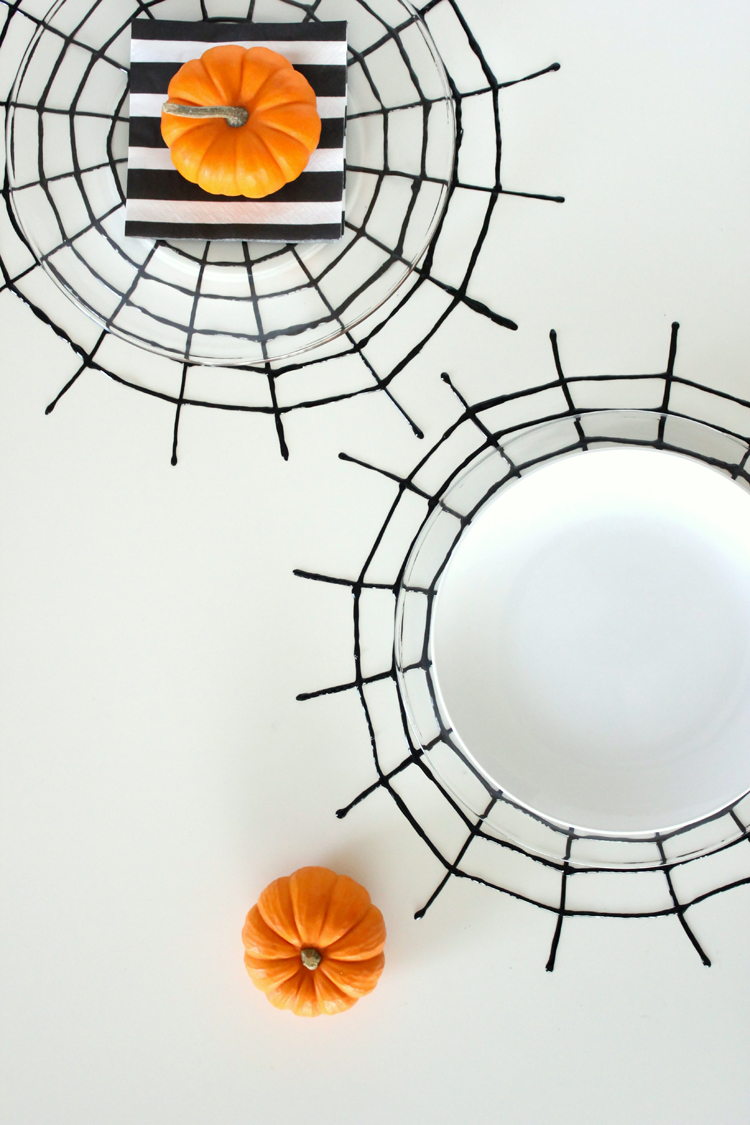 1- It looks super cool and graphic on the table, especially with a clear glass plate on top.
2 -It takes a steady hand and some patience. It's not necessarily a quick, easy and done type project.
3 – The place mats are fragile. Once you lay them on the table, they need to stay there until you want to remove them and store them for next year.
They do not slide around and move easily. Think…window clings for your table. In fact, you could also just use these as window clings!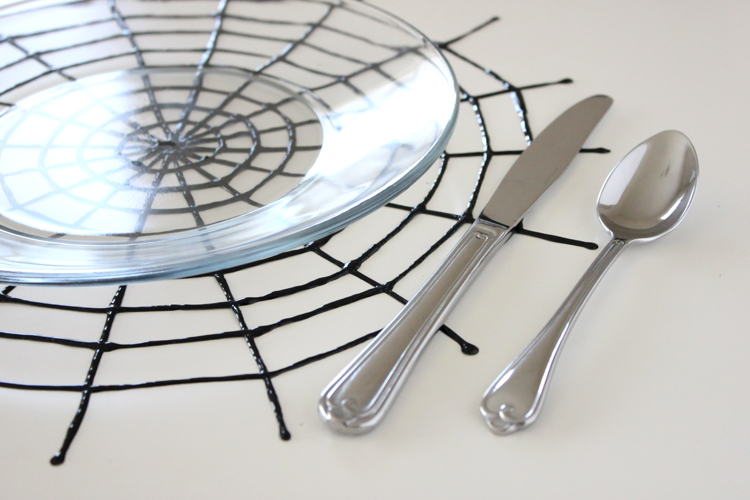 Alright…you ready to paint some place mats? Let's do it!
MATERIALS
Black puff paint – 4 oz. size
Wax paper
Invisible tape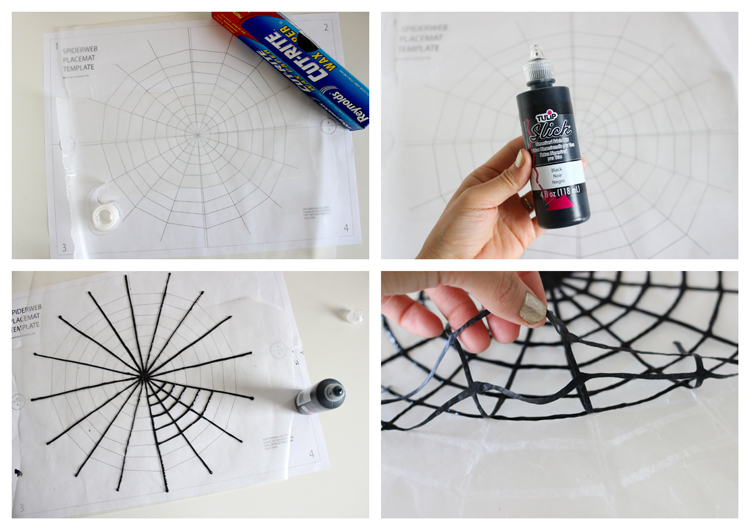 *One 4 oz. bottle of puff paint will yield three place mats. You will have paint left over, but after three place mats, the paint will splurt out air too often and mess up your design.
First, print off THIS spider web place mat template.
It comes in four pages and will print on 8.5 x 11″ paper or A4 paper. Trim off the edges outside of the gray boxes and tape them together, much like you would a pdf sewing pattern.
Lay two sheets of wax paper on top of the template and tape the two sheets of wax paper together.
Working in sections, paint your spiderweb, using the template as a guide. You want to work in small sections so that you can rest your hand on the table and keep your hand steady. You also want to make sure that your lines are on the thick side, so that the web will stay together when it dries.
Just be careful that you don't make the center of the spiderweb too thick. The paint crosses that spot a lot, and can make it a unsightly pool of black paint if you let it.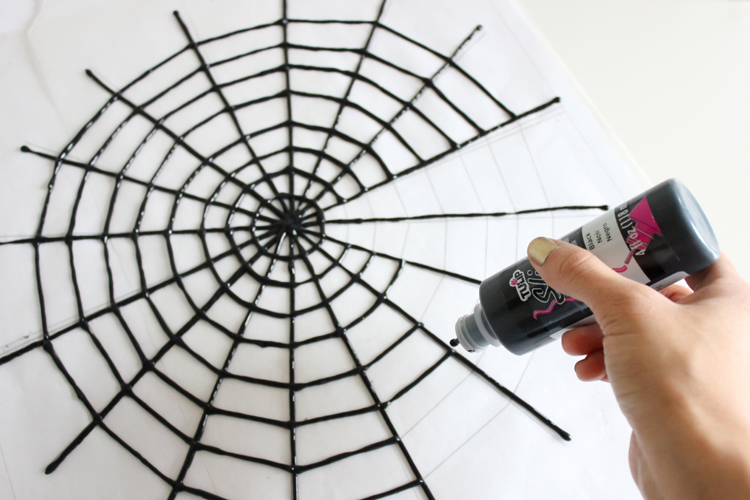 Your first place mat, like the first pancake, may not be your best. You can trim off imperfections later after it dries.
Once you are done with one place mat, move the wax paper to another location and start again, using the same paper template.
Once your place mats are completely dry (it can take 2-3 days to be completely, completely dry), carefully peel it from the wax paper and place it on your table.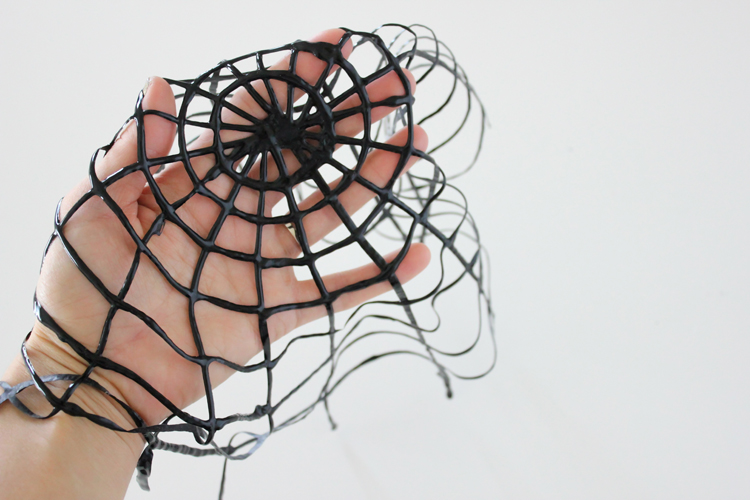 Be sure to peel it up from the thicker parts of your web. If you pull too fast or too hard it will stretch your web out of shape and/or break the web.
It is a little fussy, but also looks super cool!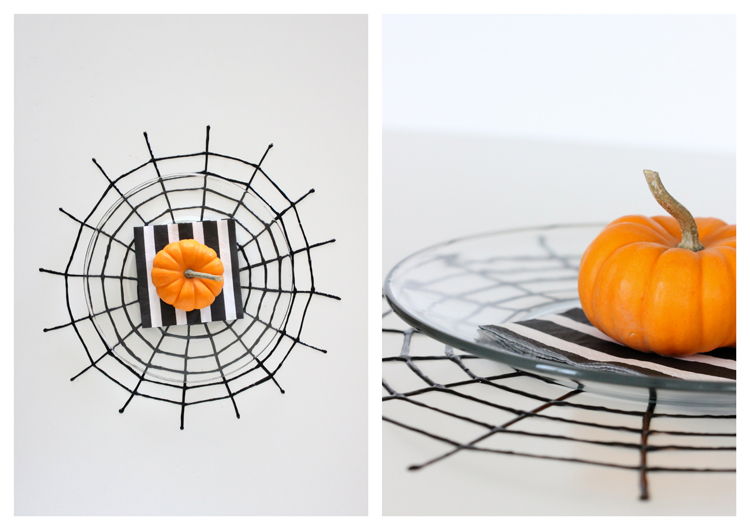 Especially against a white table or table cloth.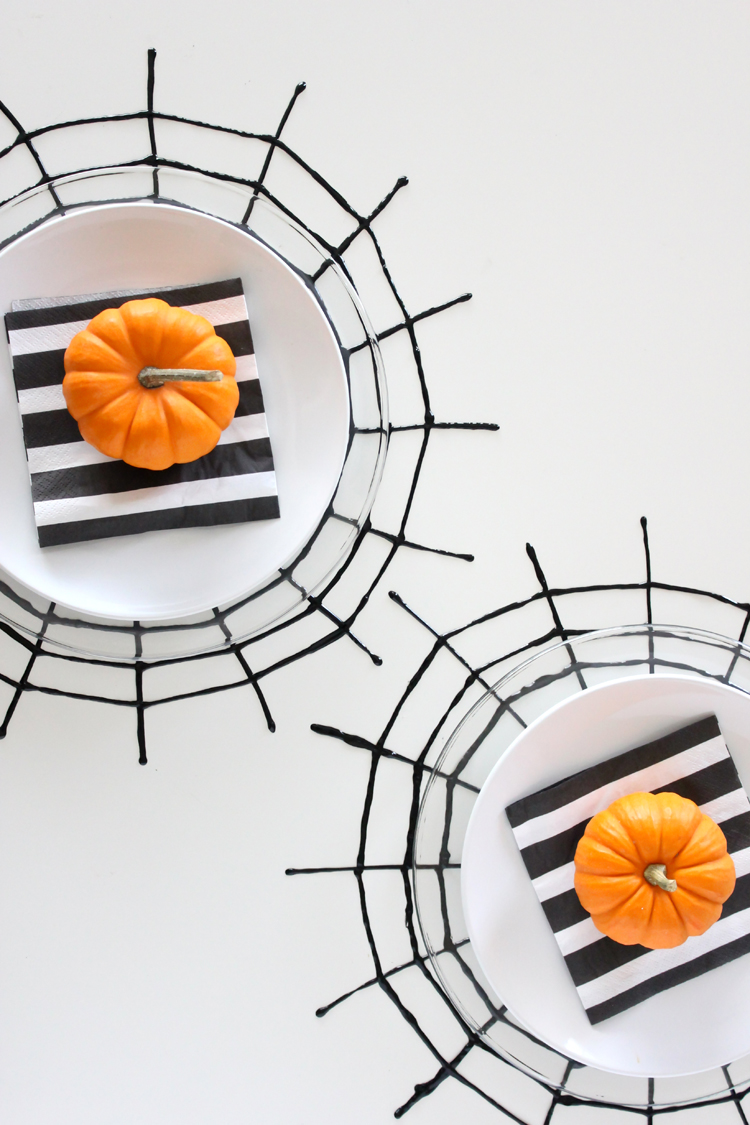 If you want to use it for more than one use, carefully peel it off the table and store in between fresh sheets of wax paper.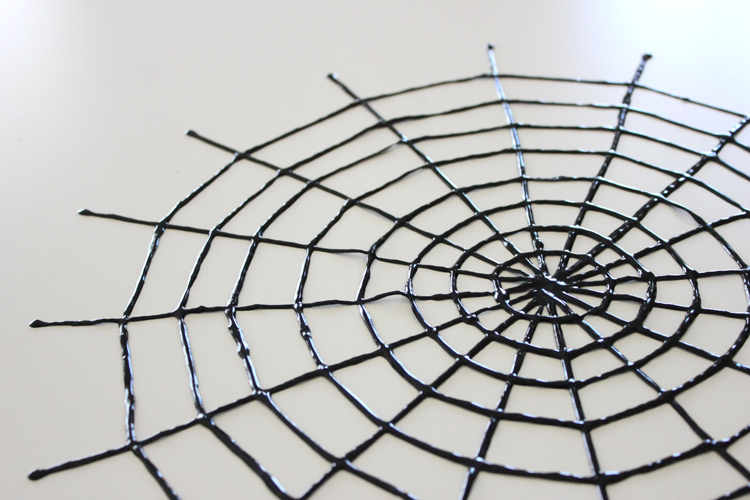 Happy Spiderween! 😉