Today's projects use plastic spiders!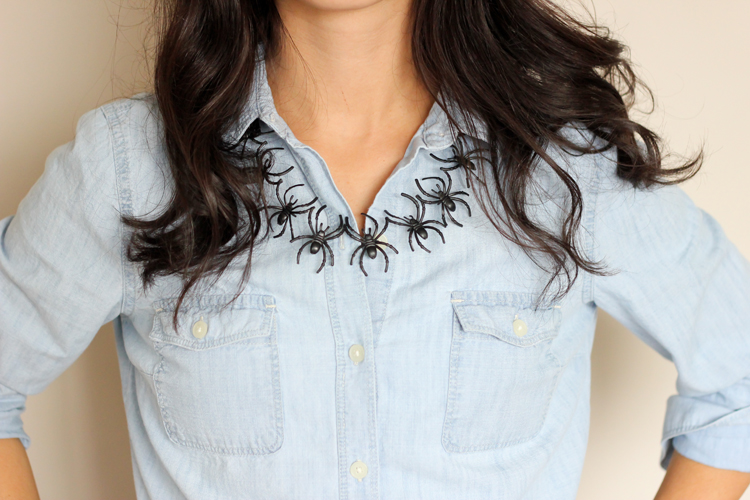 You know those cheap plastic spider rings you can find at the dollar store for $1 per 50 pack. Yep. Those!
I'm putting them in my hair and around my neck…
All I did was simply glue them together with hot glue. Warning…this makes them fragile! If you want a more permanent hold, consider using super glue or Gorilla glue instead.
For a one time use though, hot glue will most likely get you through a few hours of a Halloween party.
Cut off the ring parts of the spiders, and then glue them together like so…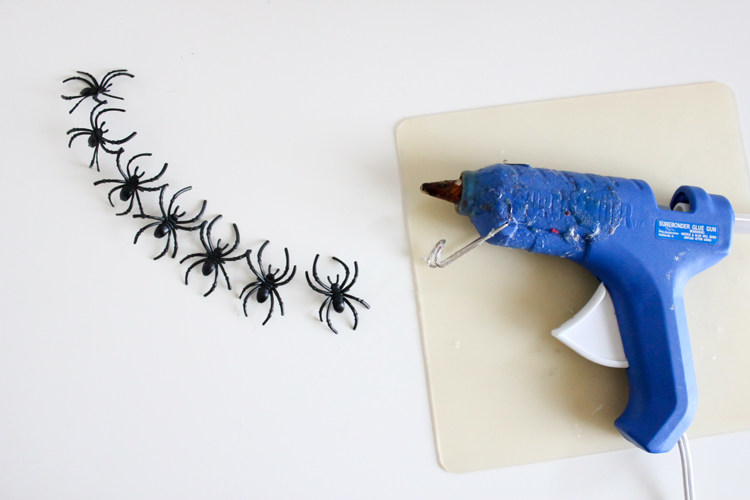 For the necklace I glued them together side by side and glued on 3/4″ inch black ribbon for the ties. I made the ties longer than necessary (at least 18″ per tie) and then trimmed them down after tying the necklace on.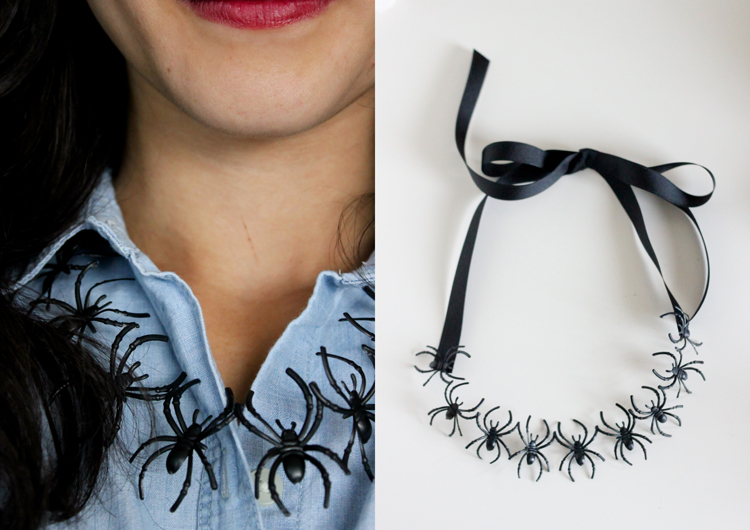 The hair pins are just spiders glued to bobby pins.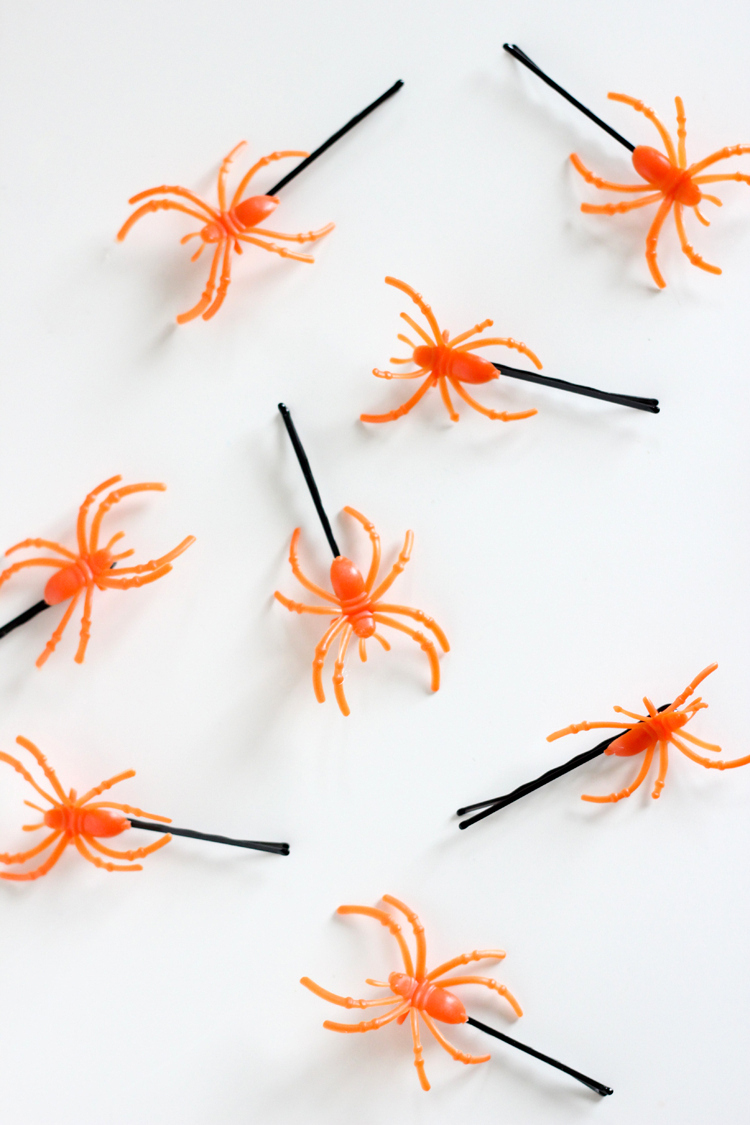 That's it!
Wear it with hair down (just don't expect to be able to run your fingers through your hair)…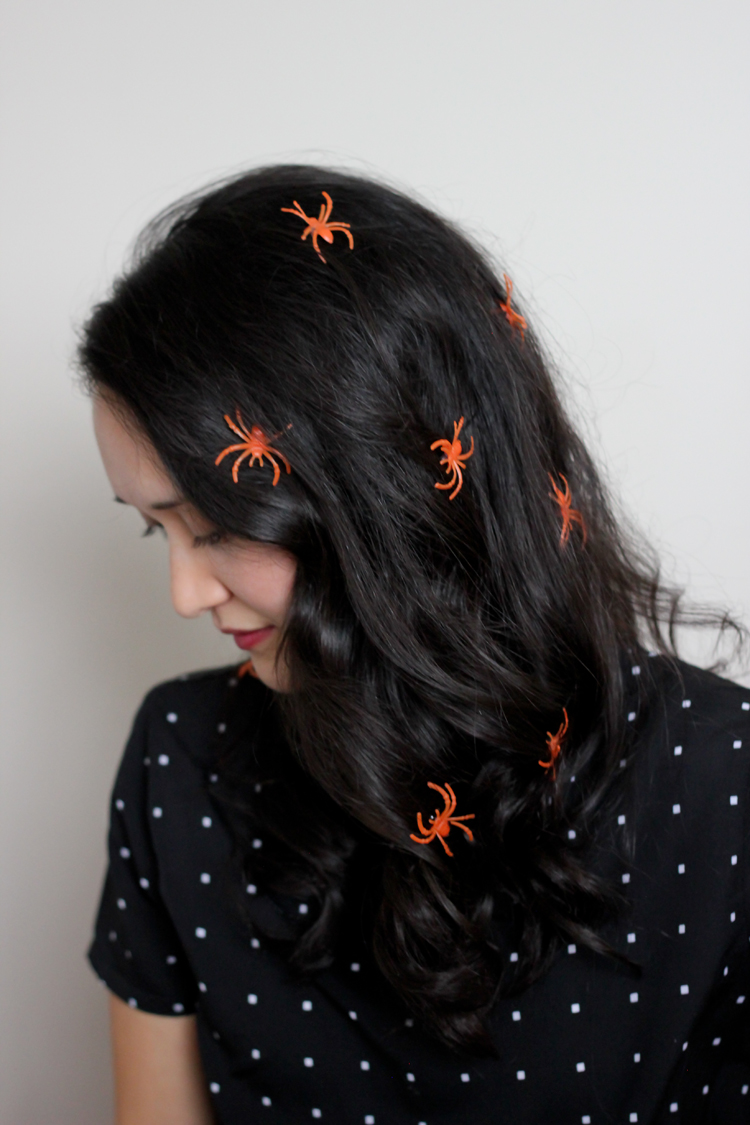 Or wear it up!
Even though the necklace is pretty fragile, it stayed on pretty well. Especially when tucked under the collar of a denim shirt, it was fine. It was just when I tried to take it off, that two of the spiders disconnected from each other. That's why I think super glue would really help it last….or maybe a black crimping bead?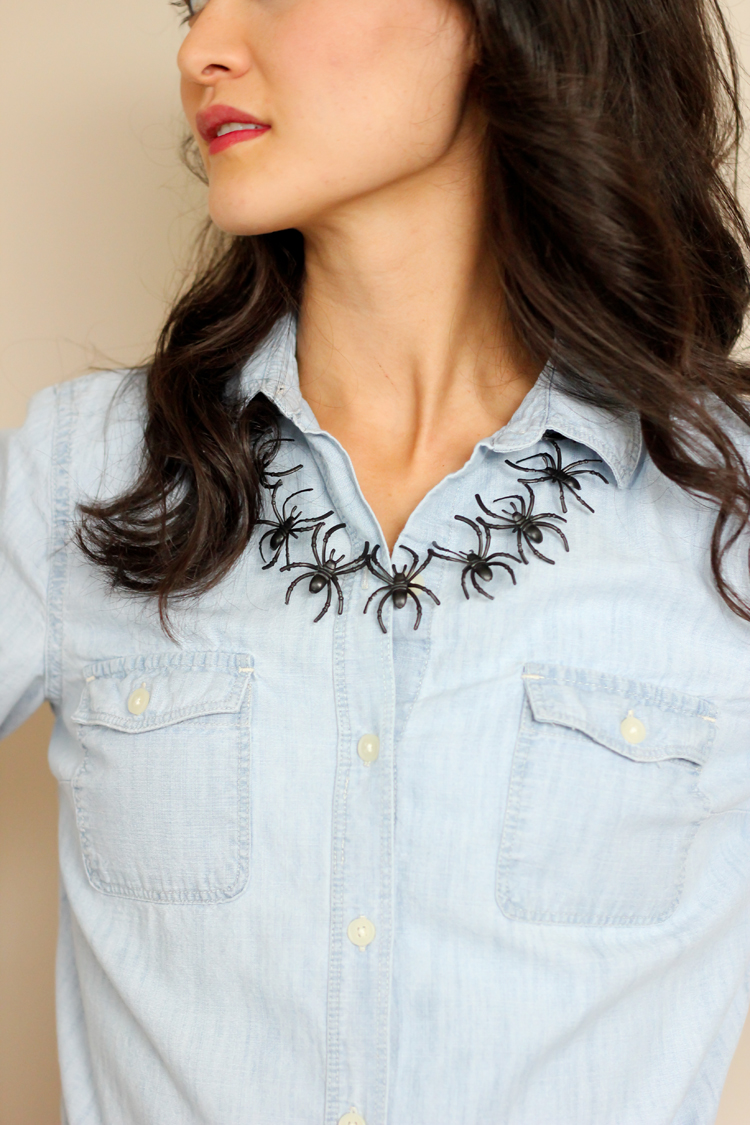 If you are looking for more spooky spider Halloween projects I have a long list HERE!