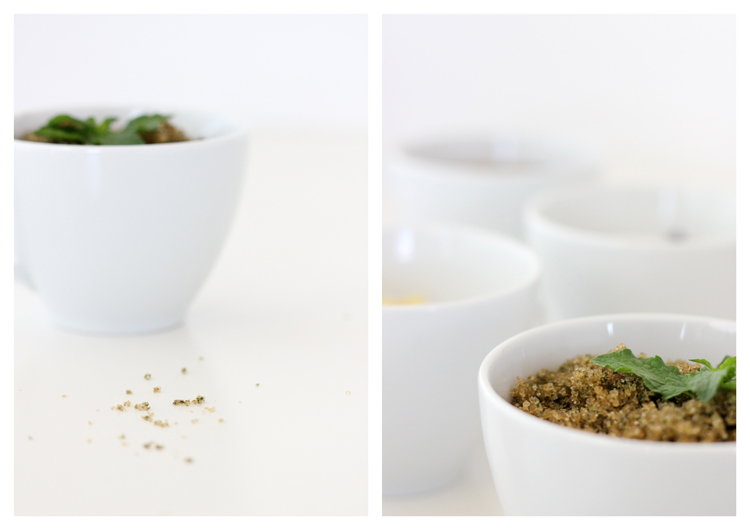 Today, I am taking plain ole sugar and spicing it up a bit. Literally!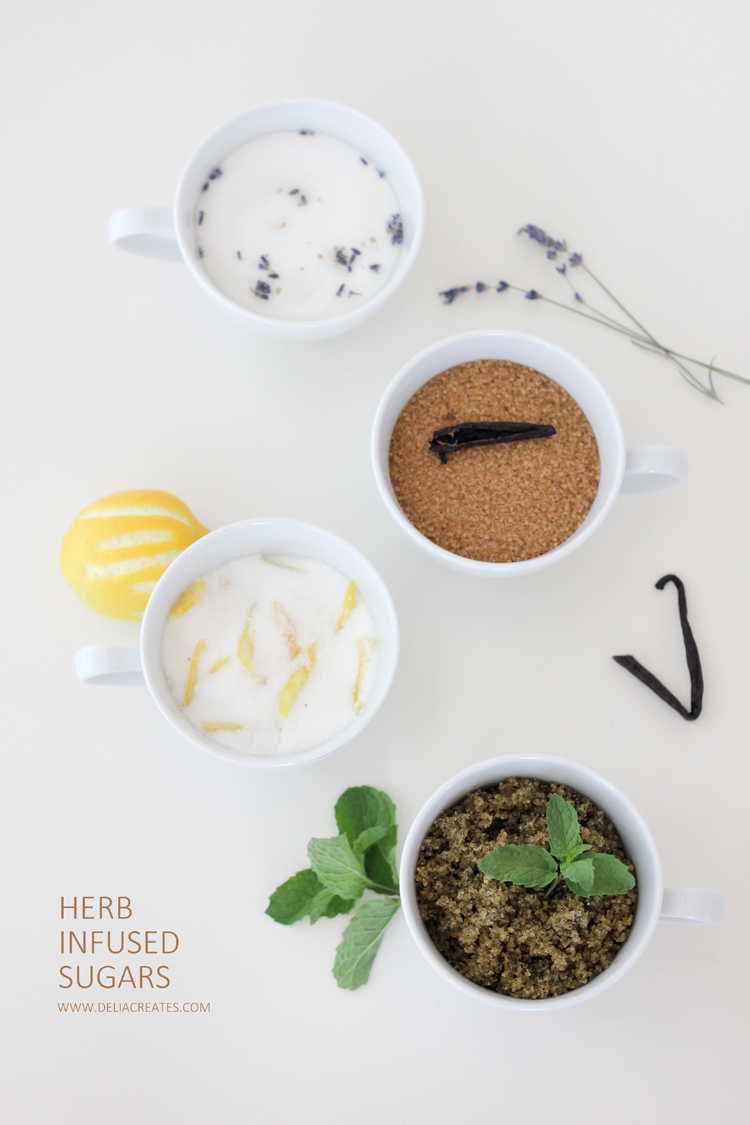 With the abundance of mint and lavender growing in my garden this summer, I searched for different ways to use herbs on the internet and stumbled on a slew of recipes for lavender sugar, like this one. I figured why stop there?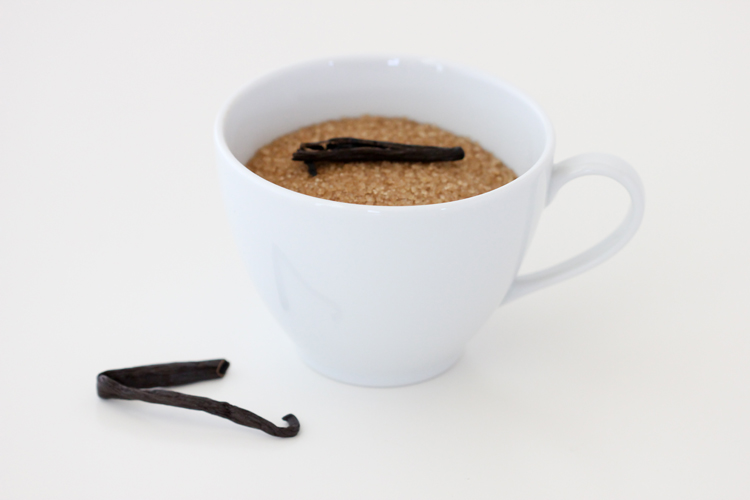 I searched around some more and found even more herb infused sugar ideas. I filtered through all the recipes and settled on four versions that I like best. I have adjusted ratios to my liking. Feel free to do the same yourself. It's really hard to mess these recipes up!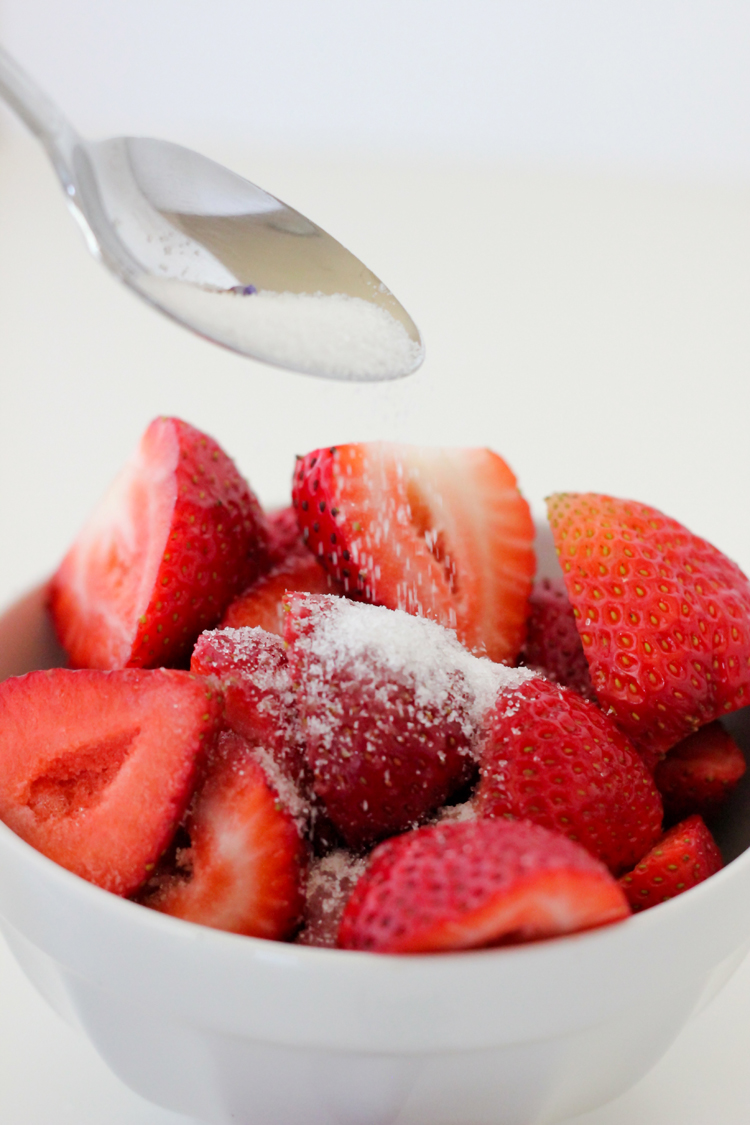 They are super simple and easy to make, and they add an extra special touch to whatever you like to sprinkle sugar onto.
Toast, popcorn, lemonade, sweet breads, fruit….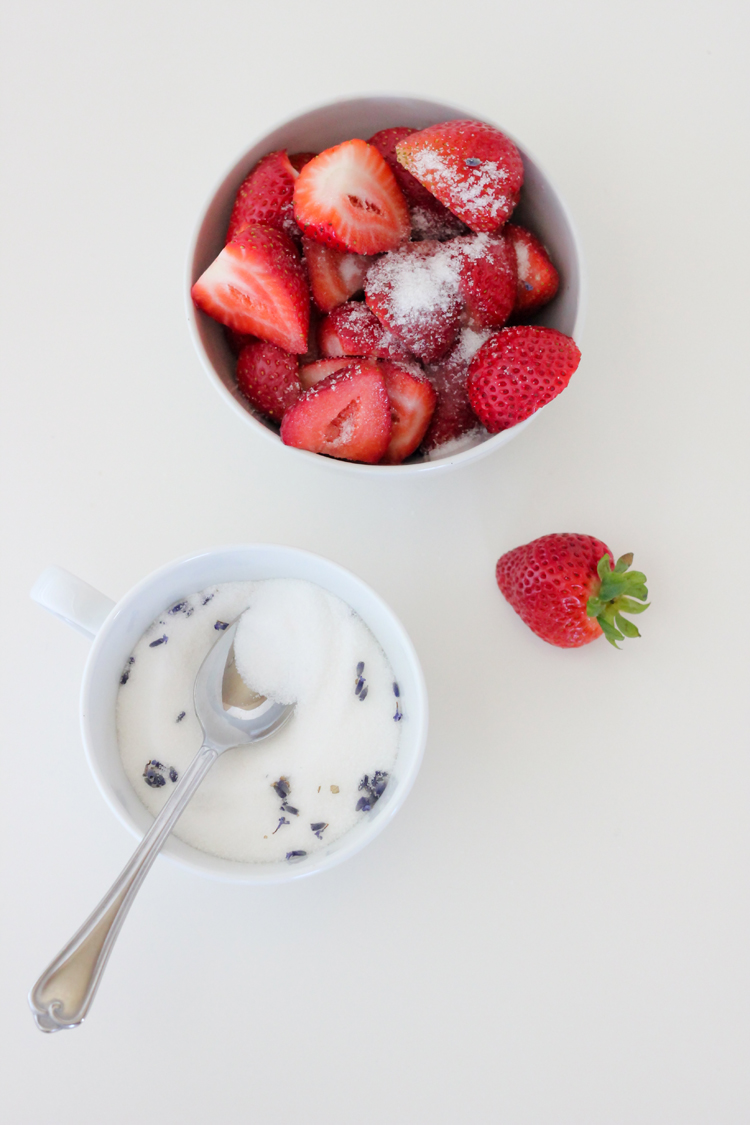 I happen to looooove sugared strawberries. Add a little lavender sugar…instant. fancy. 
Ready to make some too?
Sweet! 😉
1 sprig of dried culinary lavender
1 cup of sugar (or any sweetener of your choice – I used a mix of turbinado and beet sugar in the picture below)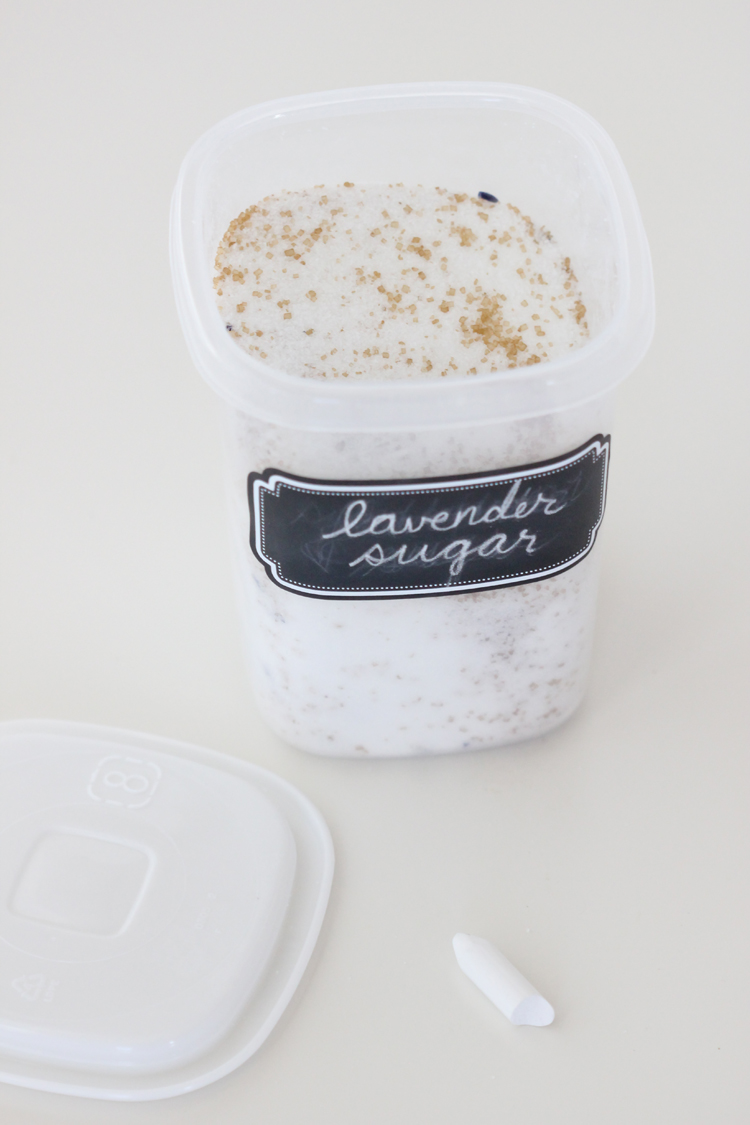 Mix together.
The lavender aroma develops more over time. Let it "marinate" in the sugar at least a day before using, to get noticeable lavender flavor. Be sure to use a culinary lavender like Munstead. Other varieties may be for aroma therapy products and may be too strong, or they may be ornamental. Note: Most stores and garden nurseries carry only culinary lavender. It the most common kind.
If you don't want the blooms to mix with your sugar, keep them on the stem and/or tie them up in a little swatch of muslin. Store in an airtight container at room temperature. It keeps for the life of the sugar as long as you make sure the lavender is completely dry before using.
Warning: This recipes makes a fairly potent batch of lavender sugar. With dried lavender a little bit goes a long way. That said, if you are tying it up in muslin, you may need to use more than if you were to put it directly in the sugar.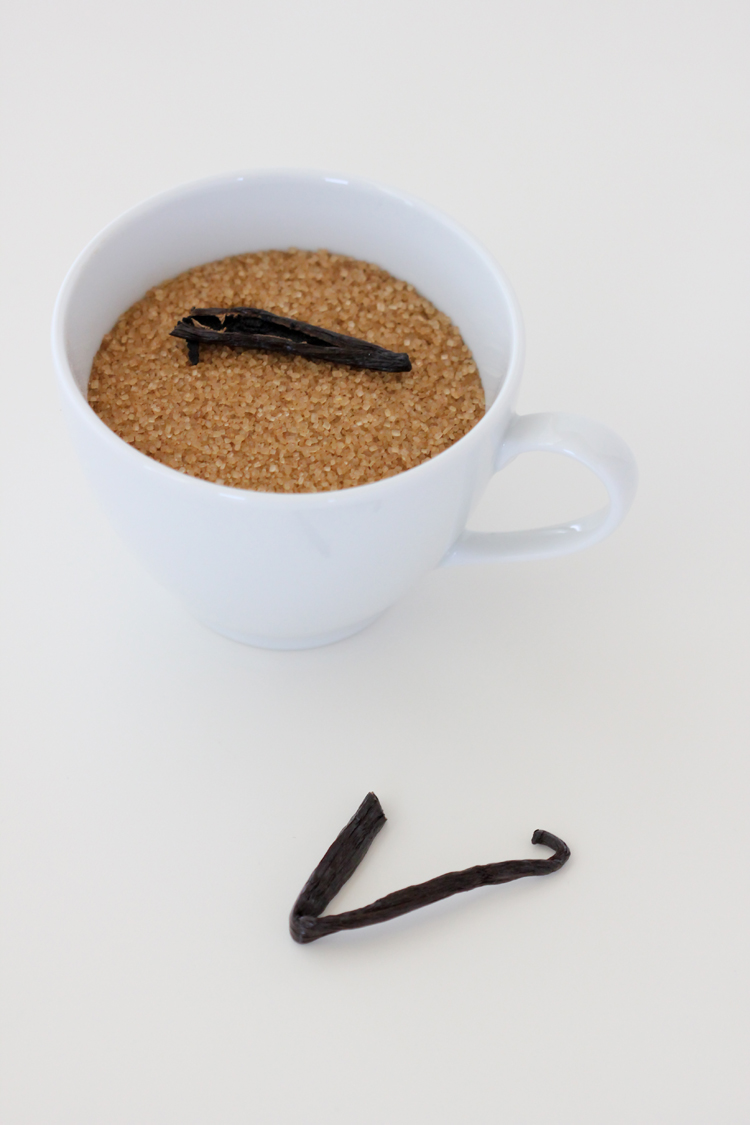 Vanilla Bean Sugar
1/3 of a vanilla bean
1 cup of sugar (or any sweetener of your choice – I used turbinado sugar in these pictures)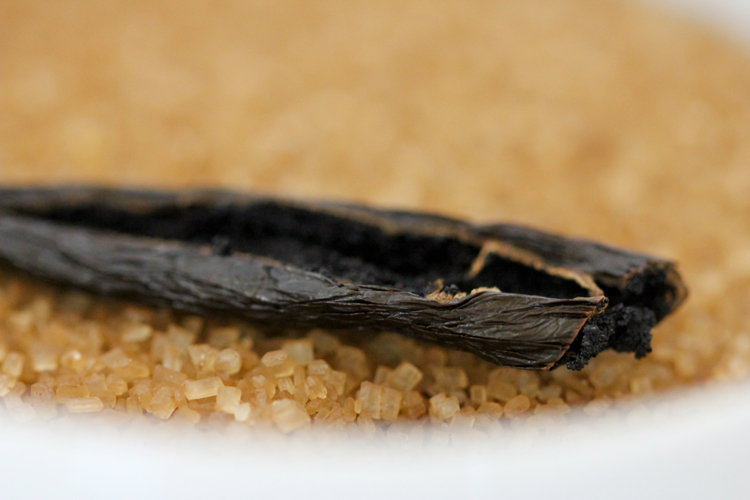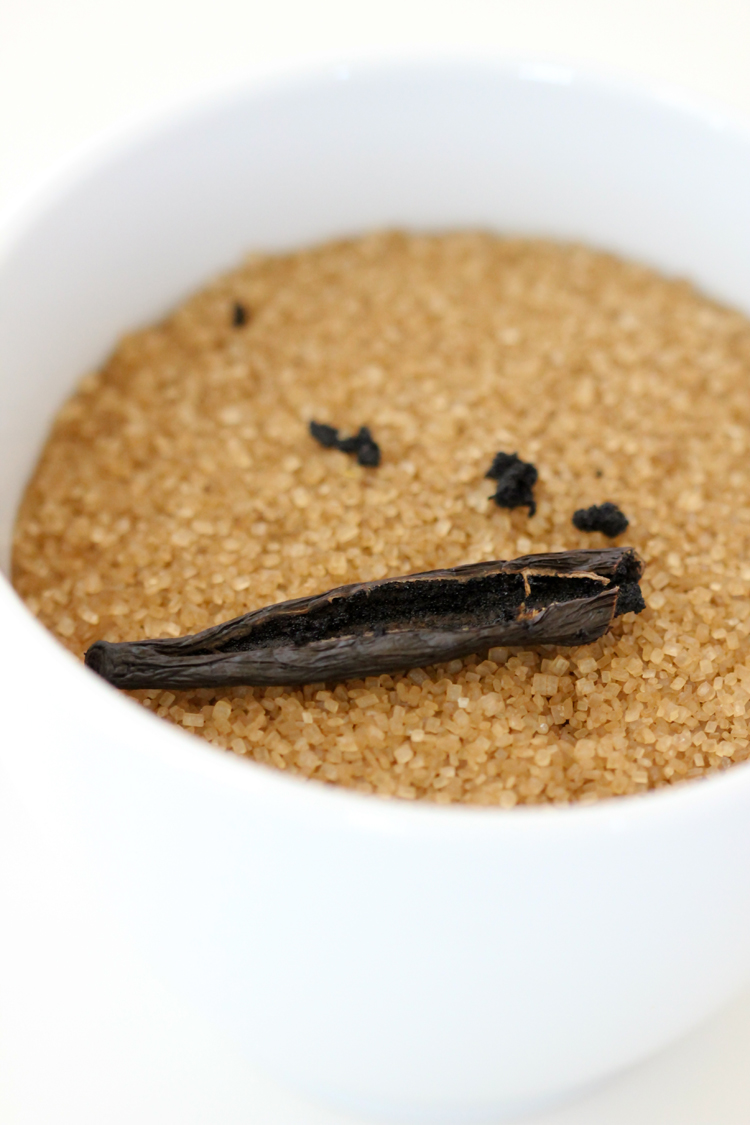 To help the vanilla bean release it's flavor better, split it open and scrape the bean contents into the sugar and mix together, with bean peel and all. Store with bean peel and scrapings in an airtight container at room temperature. Keeps for the life of the sugar. (Yes, sugar can eventually go bad)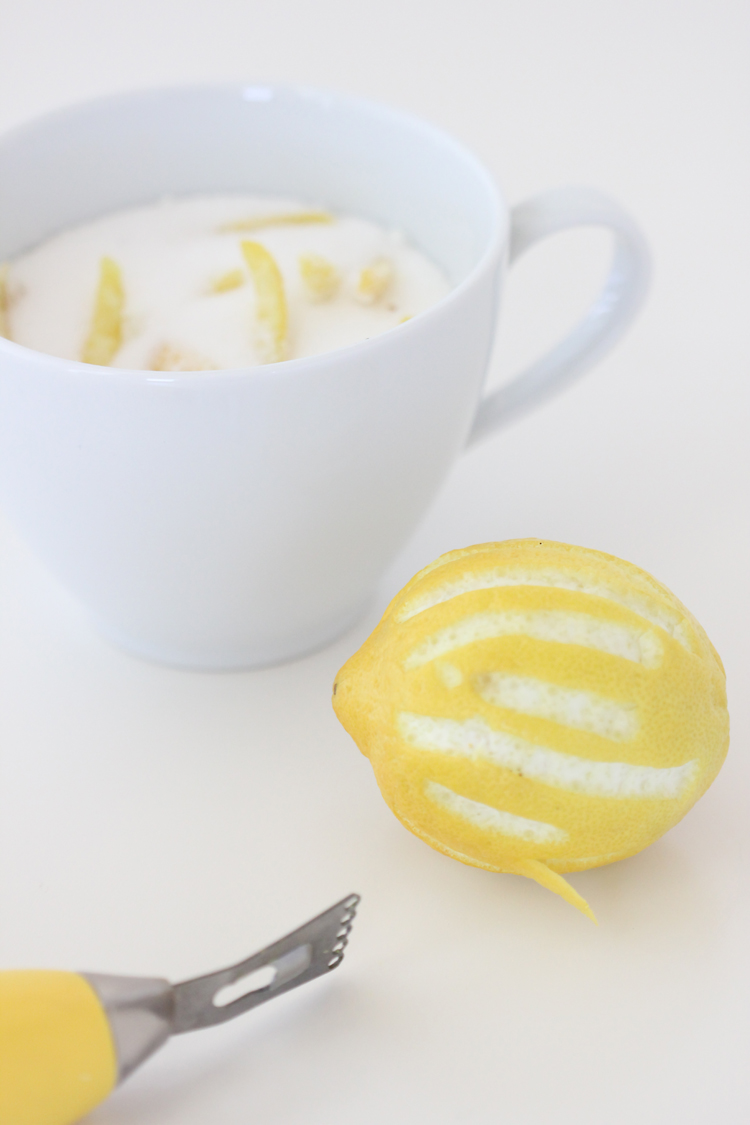 Citrus Sugar
1 Tbsp. of zest from citrus of your choosing
1 cup of sugar
You have two options.
1. Dry the zest and then mix with sugar. Store at room temperature long term. (Make sure peel is completely dry!)
2. Blend or mix fresh zest with sugar. Store in an airtight container, in the refrigerator, for about a week.
You can use grated zest or large strips like I did. It all works.
Use lemons, oranges, limes, grapefruit…or all four for a citrus blend!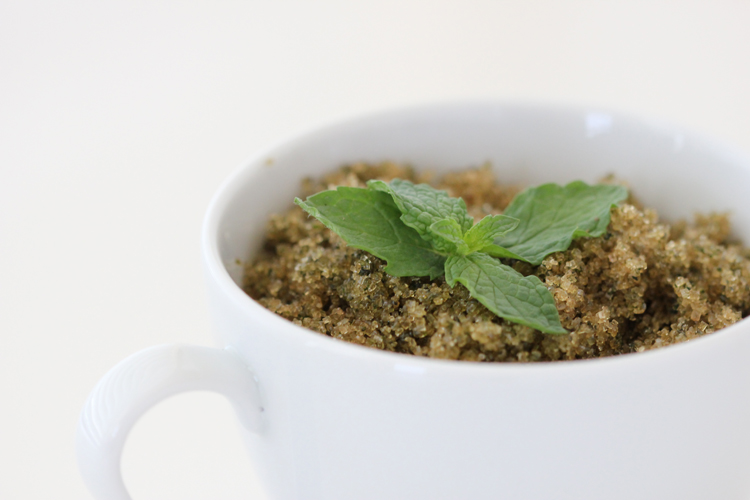 Mint Sugar
2 parts sugar
1 part fresh mint
Blend fresh mint together with sugar in a food processor. Store in an airtight container, in the refrigerator, for about a week.
This awesome recipe is from the Pastry Affair HERE. I just mixed things up a little bit by using a food processor instead of a mortar and pestle. I also found that the sugar lasts longer than two days when kept in the fridge.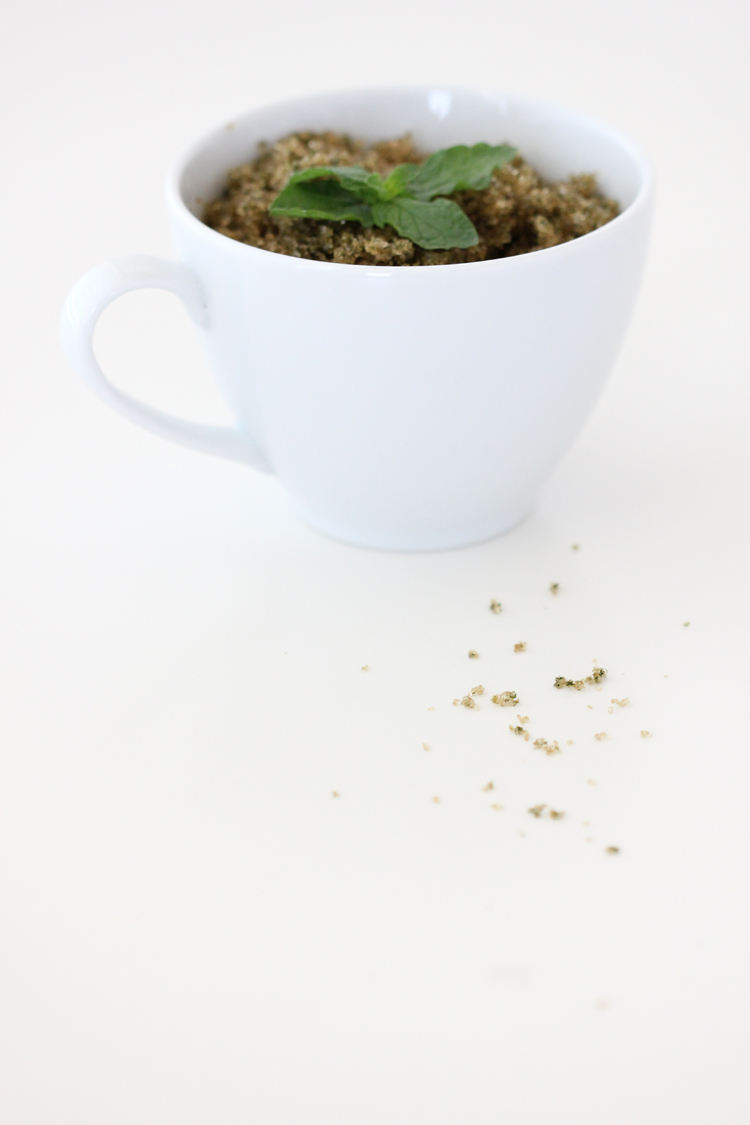 Alternatively, you may dry the mint before hand. I think it doesn't taste as yummy, but it's still good. Reduce the mint to about half the amount if using dried. Keeps for the life of the sugar.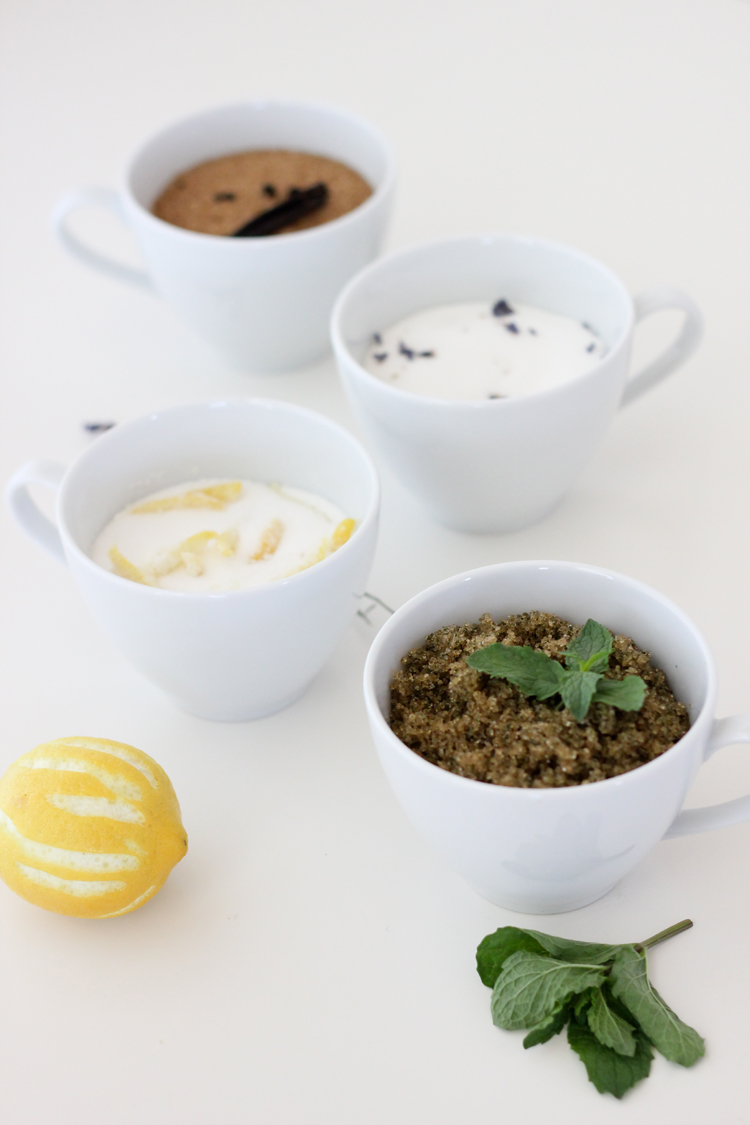 Each herbed sugar has their place… the vanilla is classic and goes with almost everything, the citrus freshens up any sweet dish, the lavender is gourmet in a shake…but the mint is probably my favorite.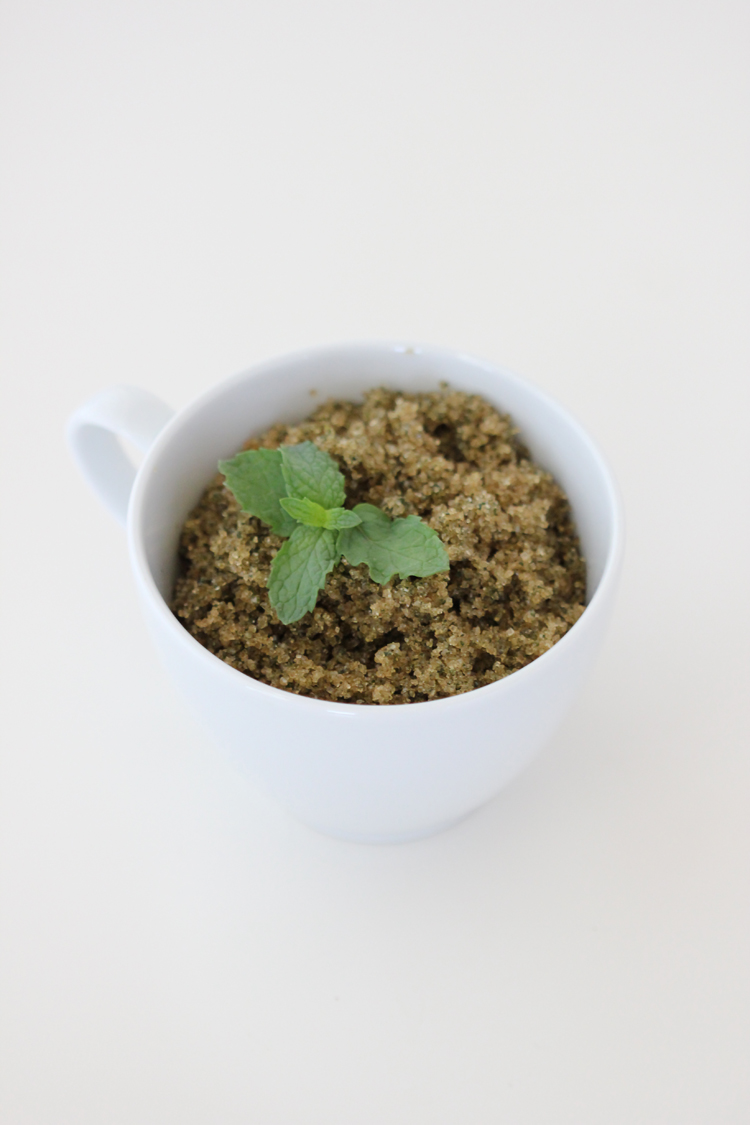 Every person who I have had try it, always responds with a, "Wow!" and "Yum!" It really tastes that good, and it's a little unexpected. I like that in a sugar. 😉
Well, there you have it….a few super simple ways to dress up your sugar and your desserts!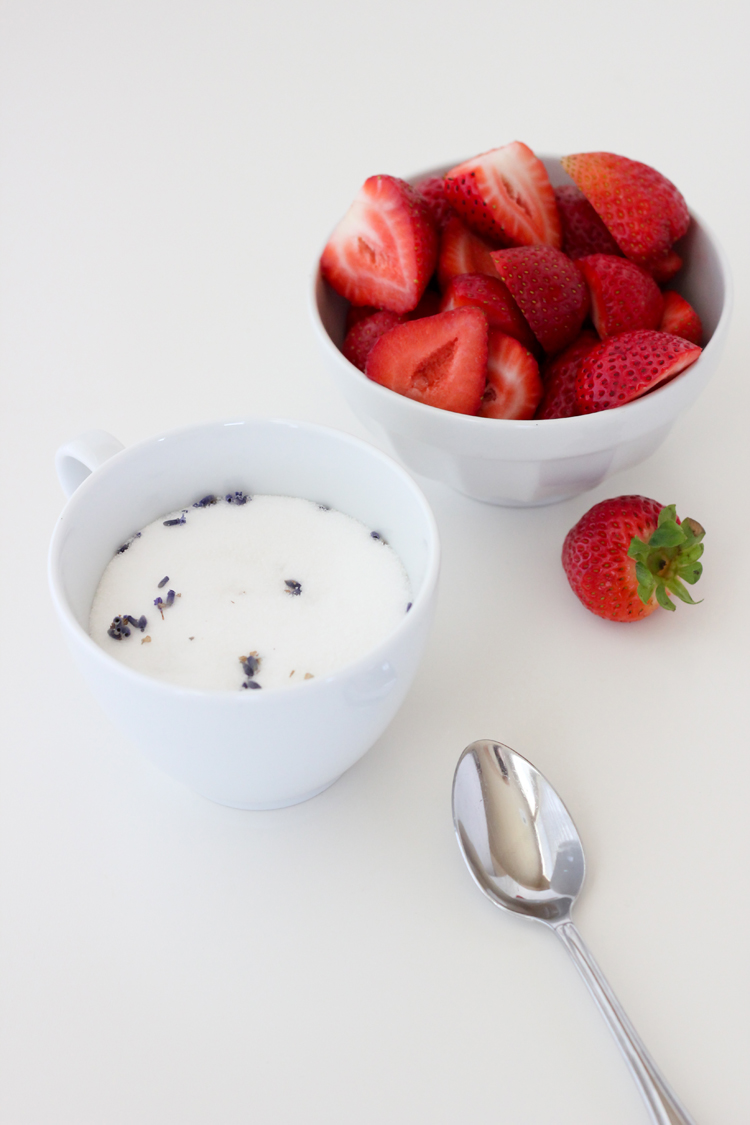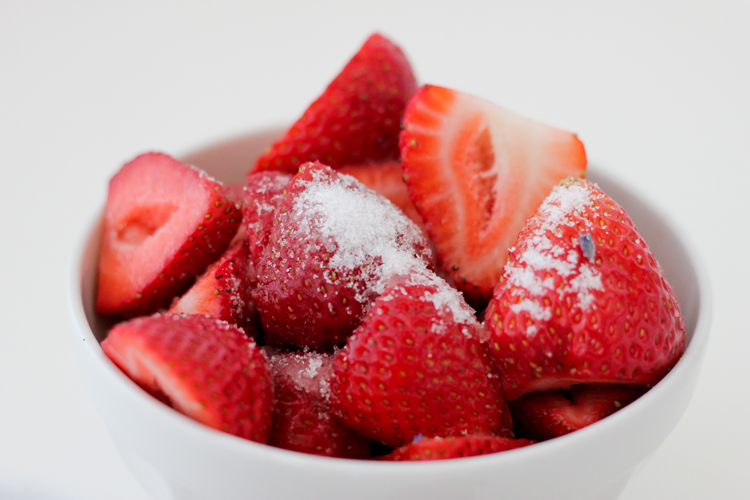 Enjoy!