We got a package in the mail the other day for the littlest lady in our house….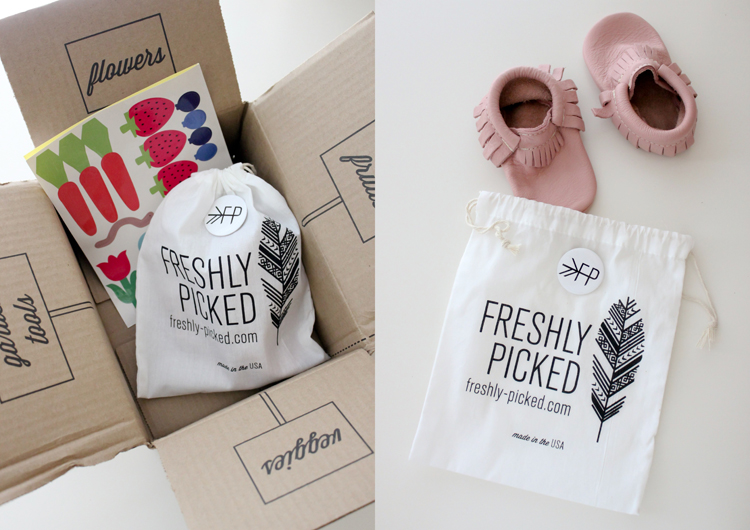 She was tickled pink! Literally.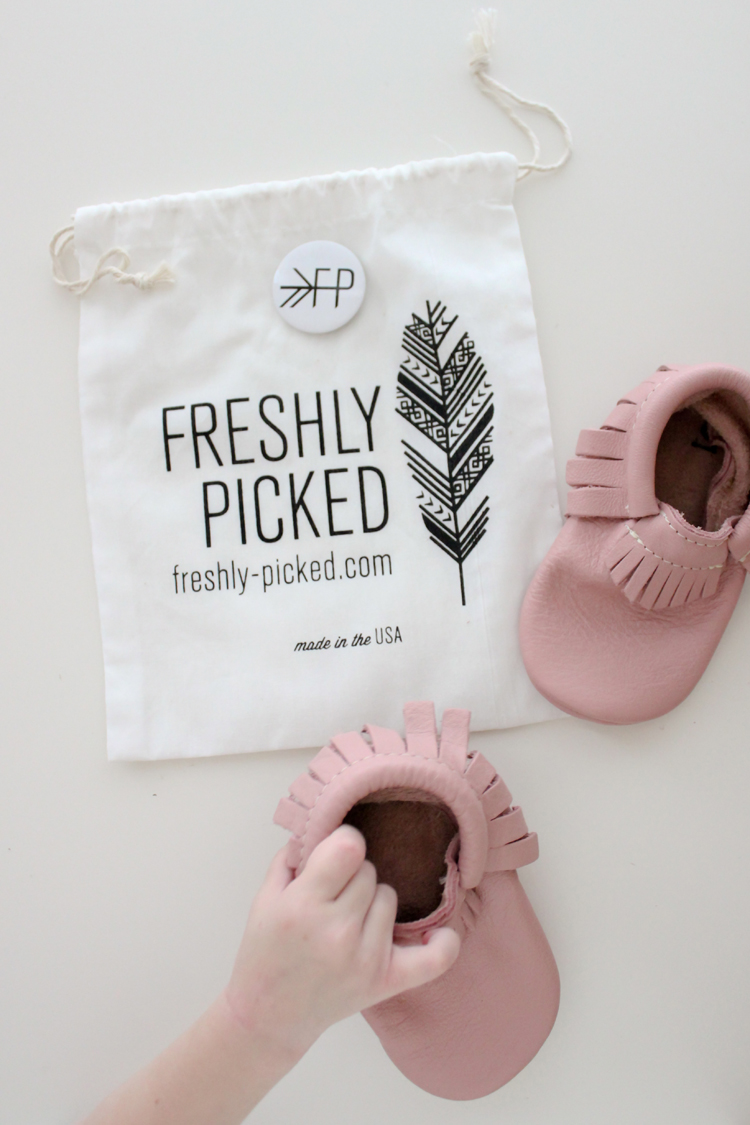 Isn't that packaging so perfectly fun, and adorable? Freshly Picked knows how to do it right!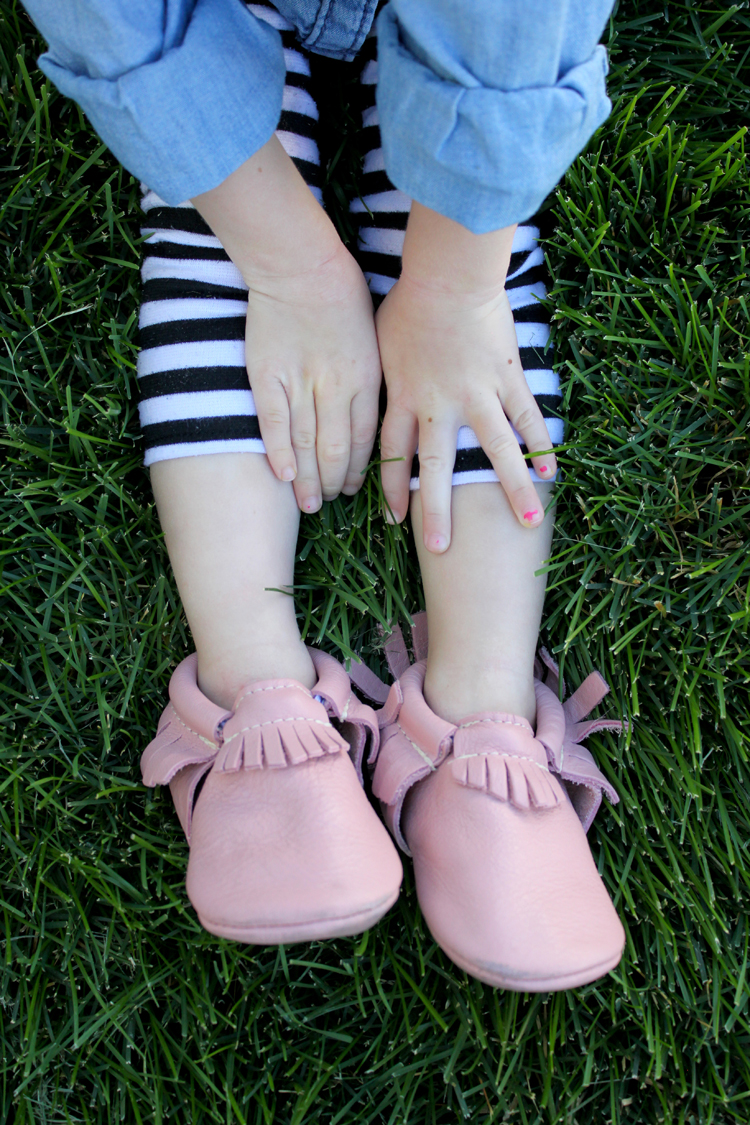 They sent over a pair of their moccasins for Natalie. We chose pink of course, because that is her new…well first… favorite color.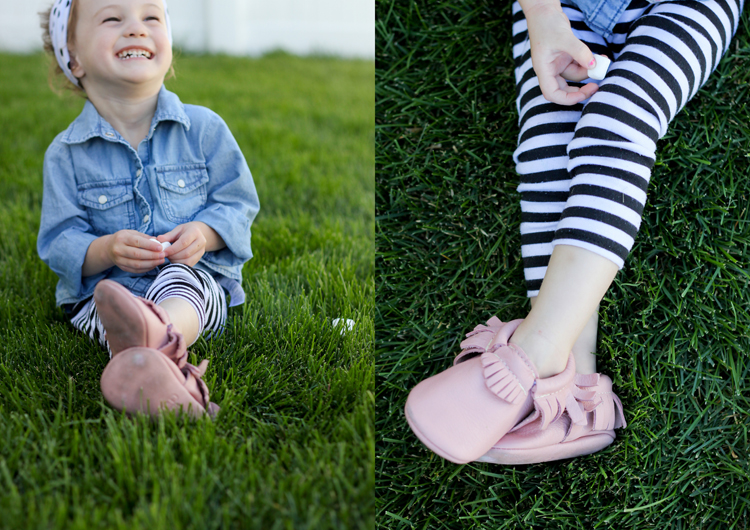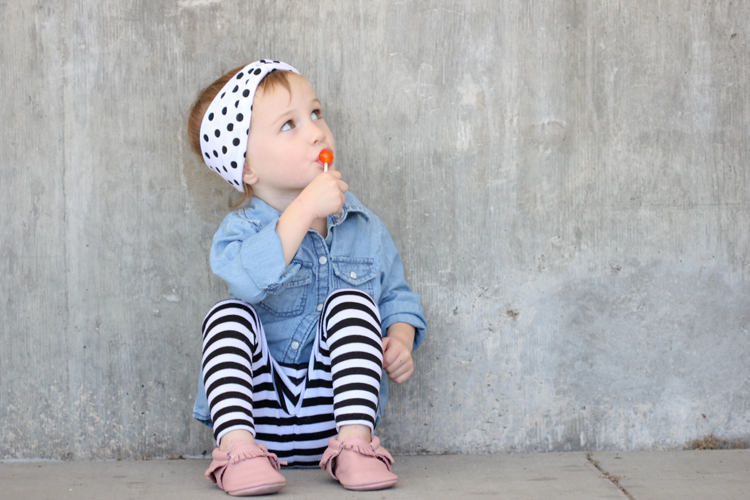 It's funny that in a house full of boys, deeply impressing upon her the importance of Legos, ninjas, and super heroes (which she loves too) she naturally gravitates toward pink!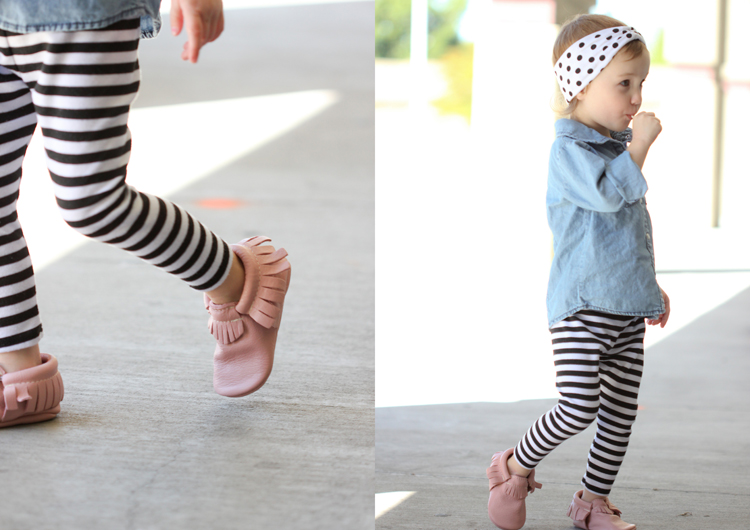 I'm the type who enjoys pink sparingly, but I looove these blush moccs. They are the perfect shade of pink and go with most things in her closet.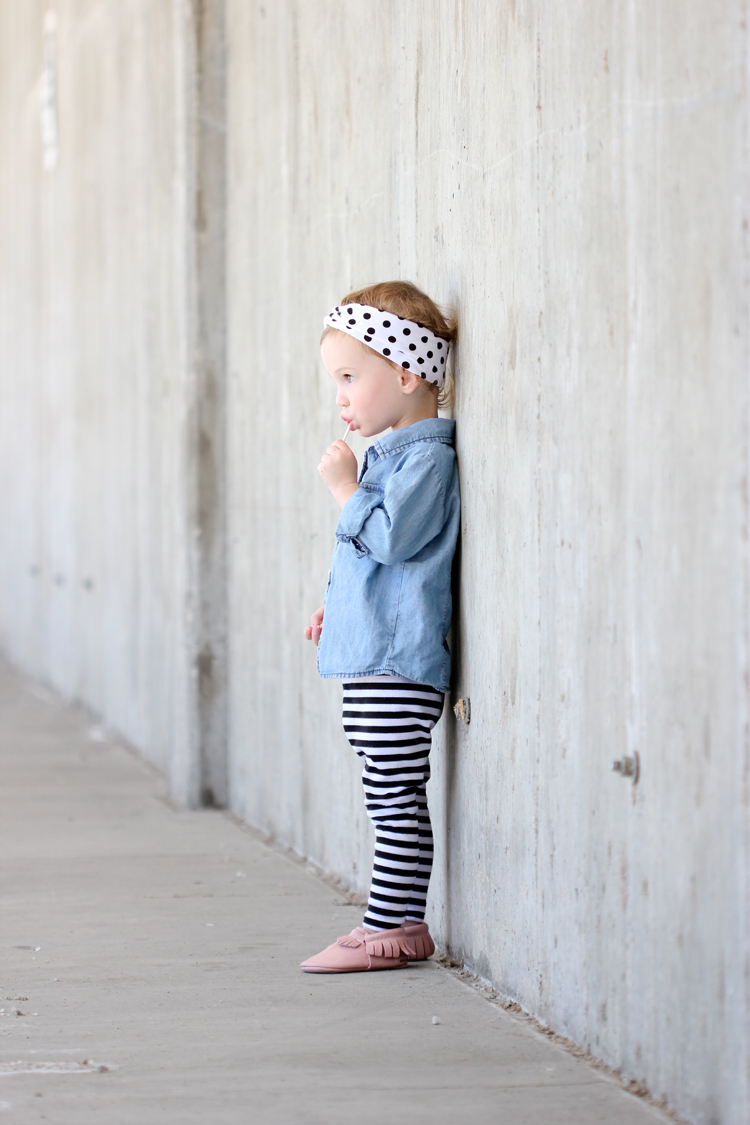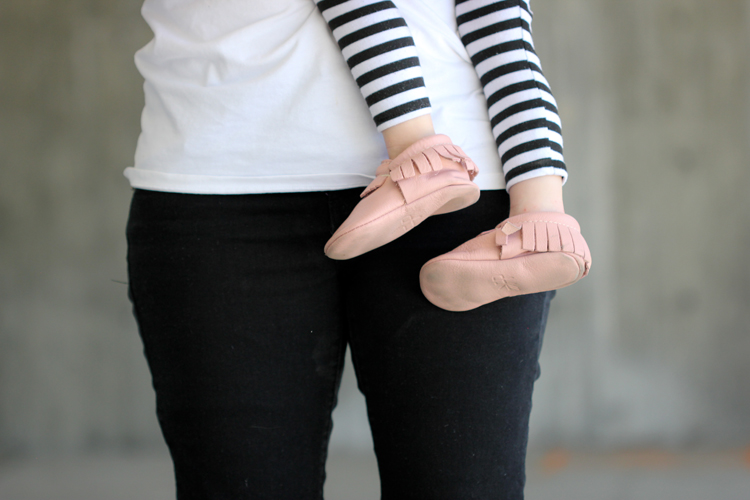 So…She's happy. I'm happy….and her toes are happy. 🙂 🙂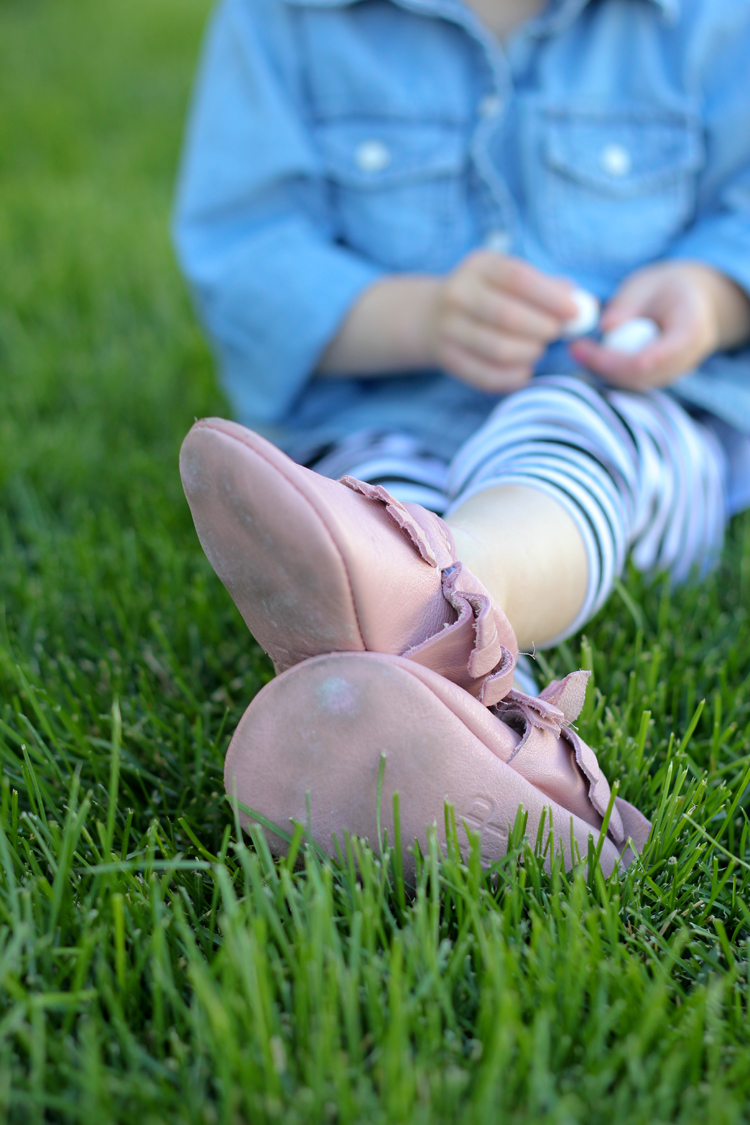 We've already started to wear them in and they just get better with time. I love seeing her little feet prints come through the soles.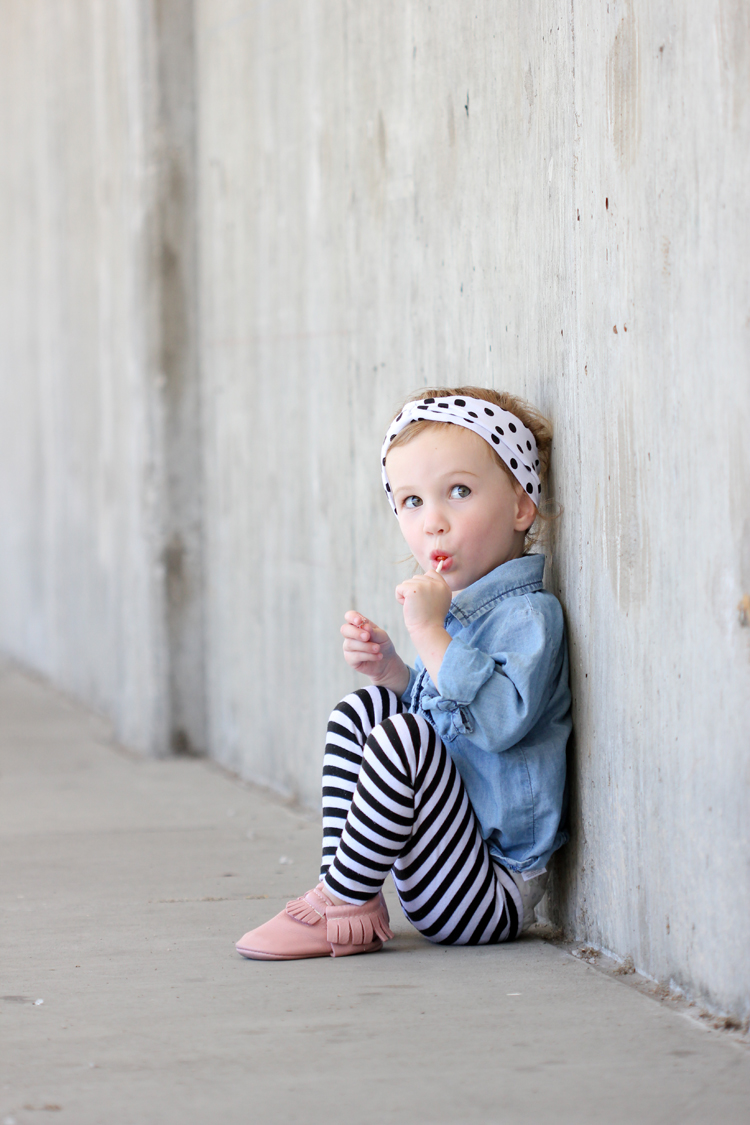 You may wonder…don't I have a leather baby shoe pattern already? I do!…you can find it by clicking here. 🙂
I just thought it would be fun to shake things up a bit and offer an option for those of you who don't sew. Plus, it's nice to have a more casual pair of leather shoes for kicking it around the playground. I love that they are perfect for both boys and girls,  and the size range is quite large, so your toddlers/preschoolers can grab a pair.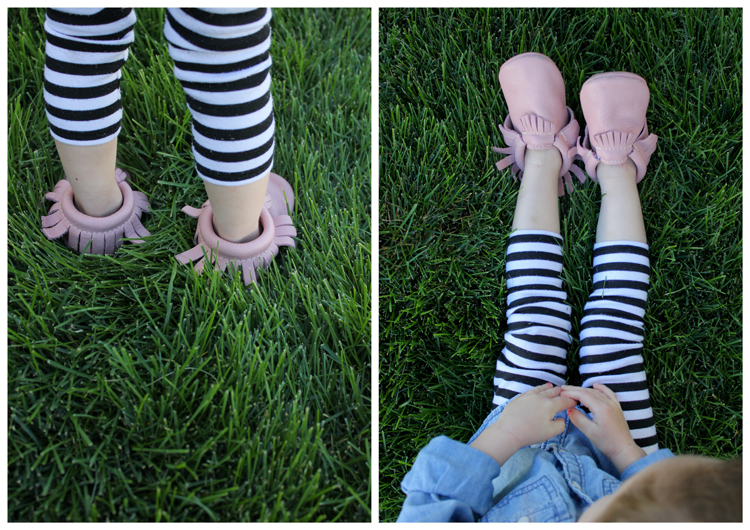 And seriously, how cute? Their limited edition, seasonal moccs and metallic moccs are always a treat to browse. These watermelon ones slay me!
Are you ready to enter to win a pair!?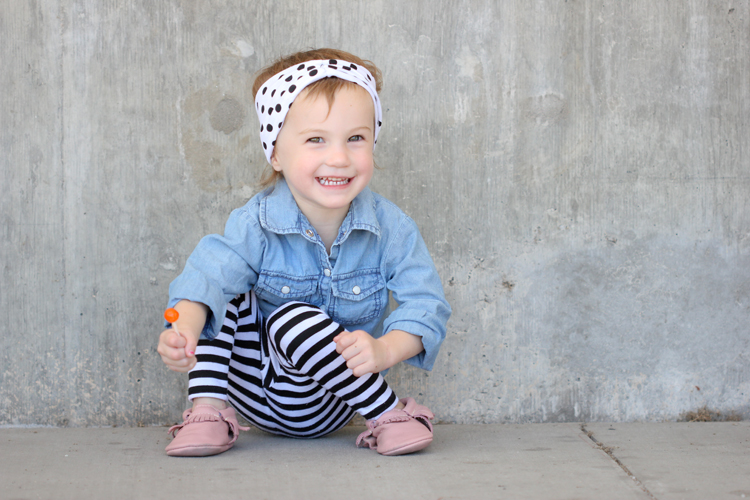 Awesome. Okay, there are some technical things you need to read before you enter:
1. You must be 18 years or older to enter 2. One winner will receive a pair of moccasins in the size and color of their choice. 3. To win, you must have not won any giveaway which included prizes from Freshly Picked in the last 60 days. 4. If you live outside the U.S. you CAN enter. Just keep in mind that should you win, you will be responsible for shipping costs. If you reside in the U.S., there are no shipping costs. 5. We received a free pair of moccs for this review, but all opinions expressed are sincere, and enthusiastically my own.   
Alright! Let's do this thing! Enter in the rafflecopter widget below. Good luck!
Sources: Leggings are sewn with Ponte De Roma fabric from Girl Charlee using a pattern from Go To Patterns (read more about them HERE) || Denim shirt is from Carter's || Head band was made using this tutorial, fabric is also from Girl Charlee