I'm stoked to tell you about a new book called Just For You! by Caroline Fairbanks-Critchfield and Sarah Markos.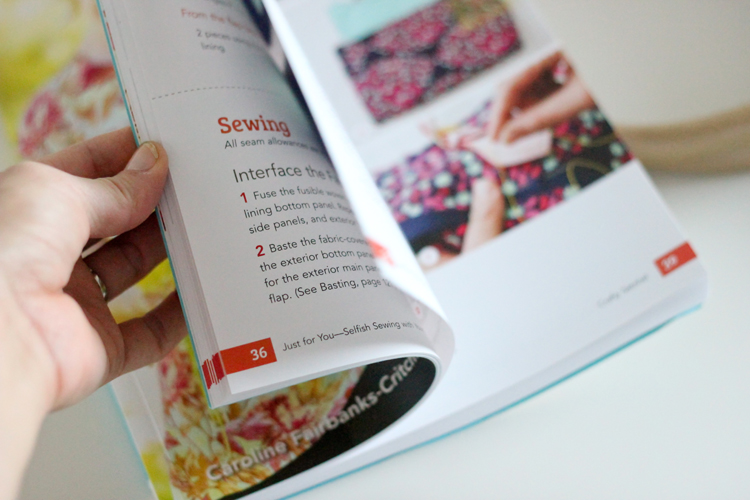 It's a book full of selfish sewing projects just for…well YOU.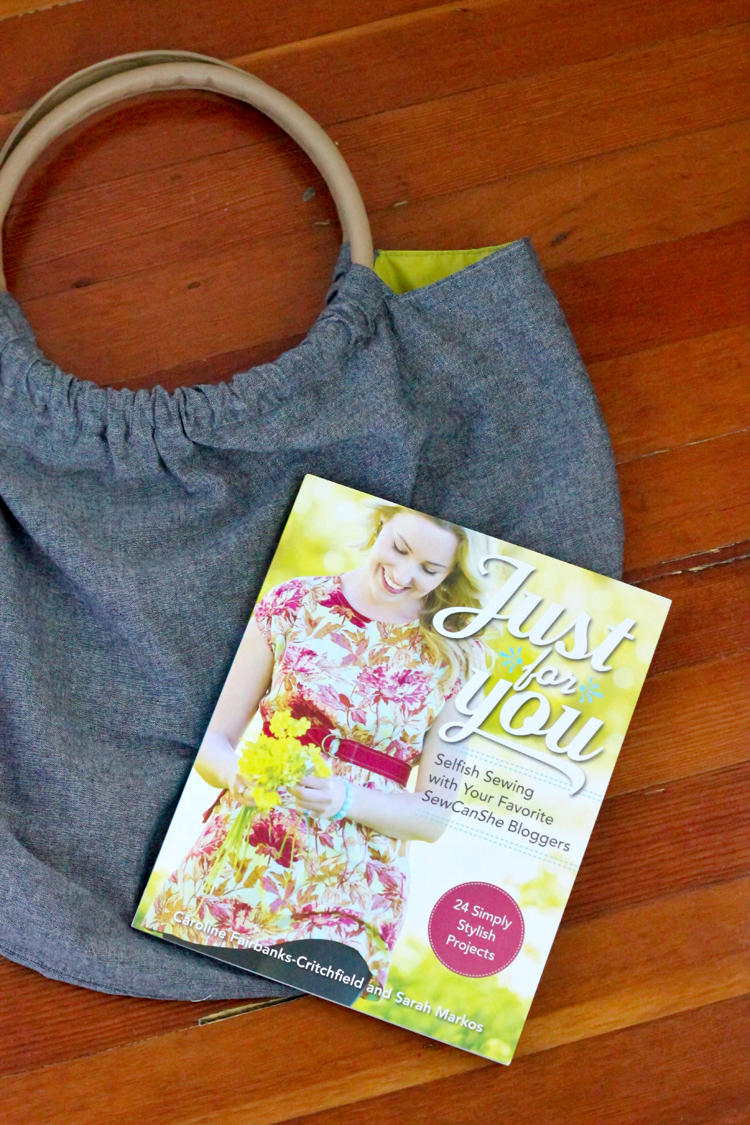 It features projects from sewing bloggers throughout blogland, including…your's truly. 🙂 🙂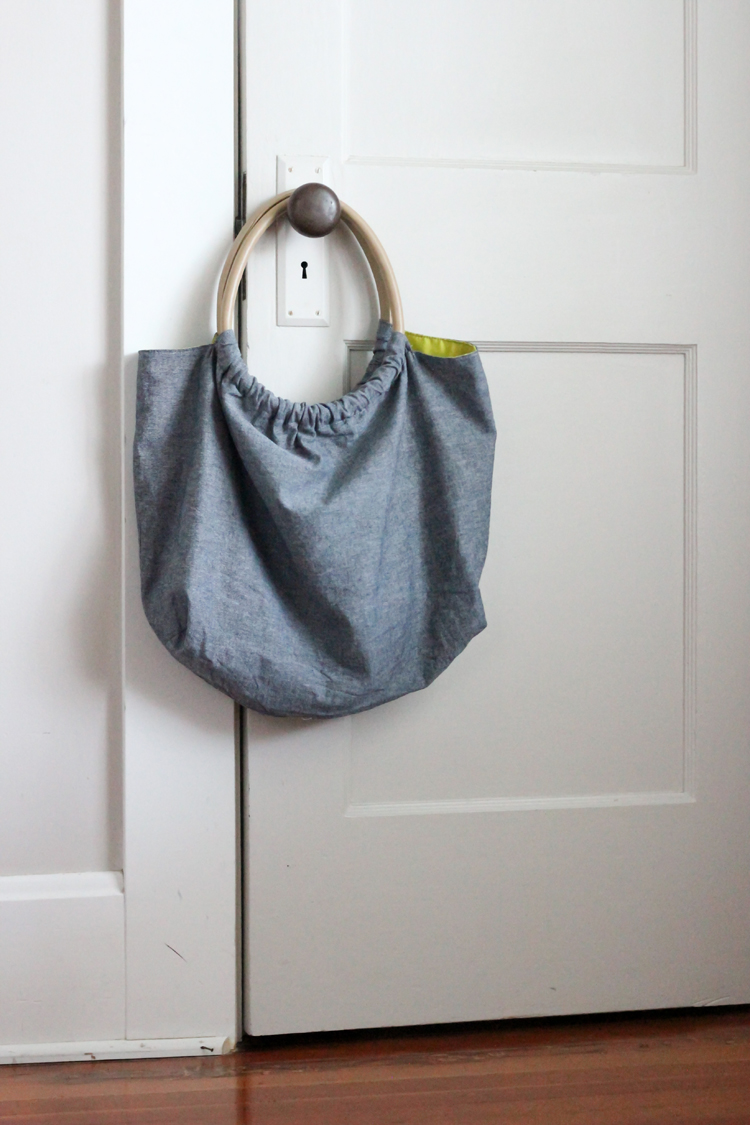 My project is the "Sweetly Gathered Round Handbag" with DIY vinyl handles.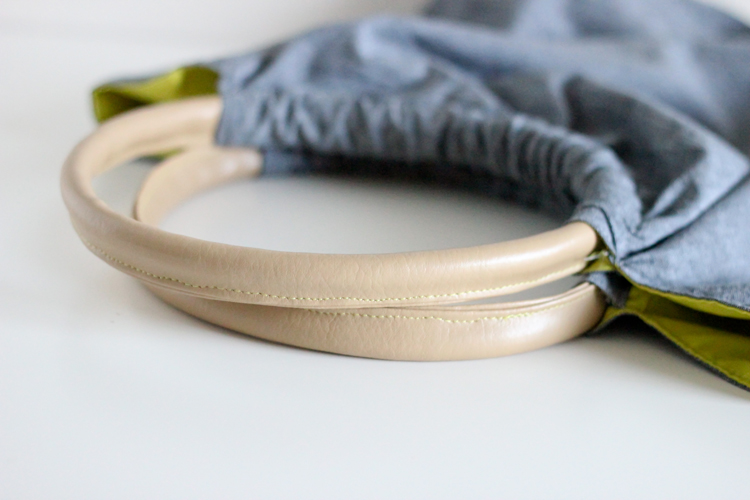 The handles are easier to sew than you might think. They also look really profesh, while being flexible and easy to wear/hold! They are much better than trying to fuss with the rigid wooden hoops from the store.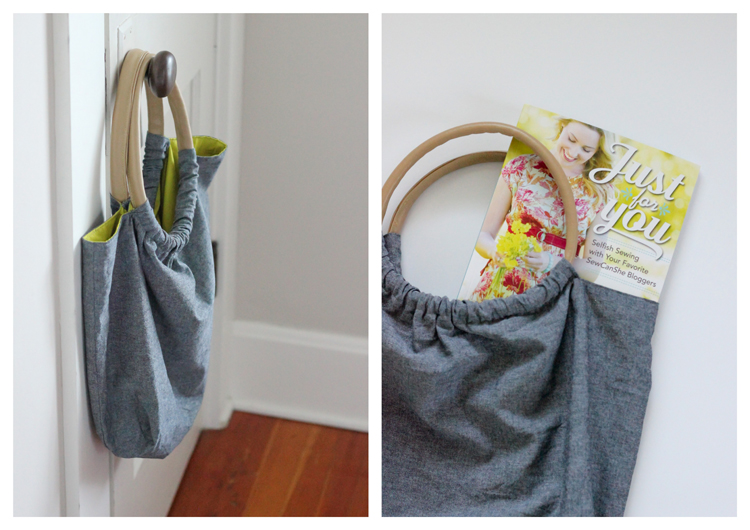 The cool part is, there is a pattern for the bag included in the back. It takes the guesswork out of the project and makes it easier to whip one up in a snap. It's not the kind of pattern you need to enlarge either. Pull out the insert in the back, and you have a full sized print out you can cut out or trace.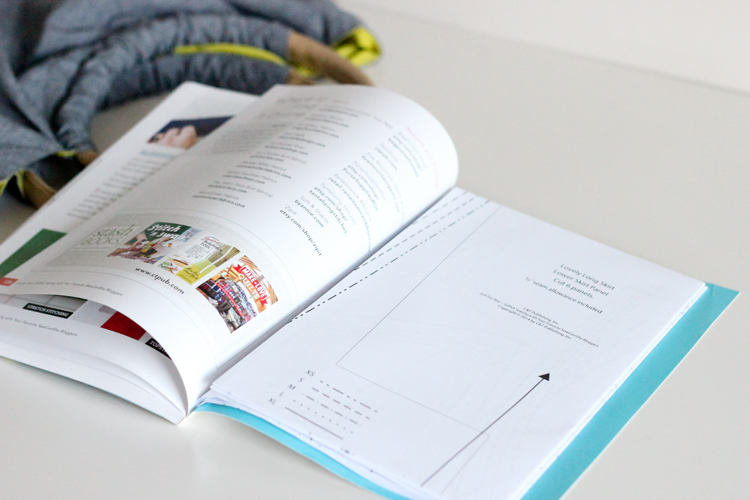 There are also patterns for other projects in the book including skirts, handbags, belts, tops, aprons..and more! I am especially excited about THIS blouse pattern from Running With Scissors.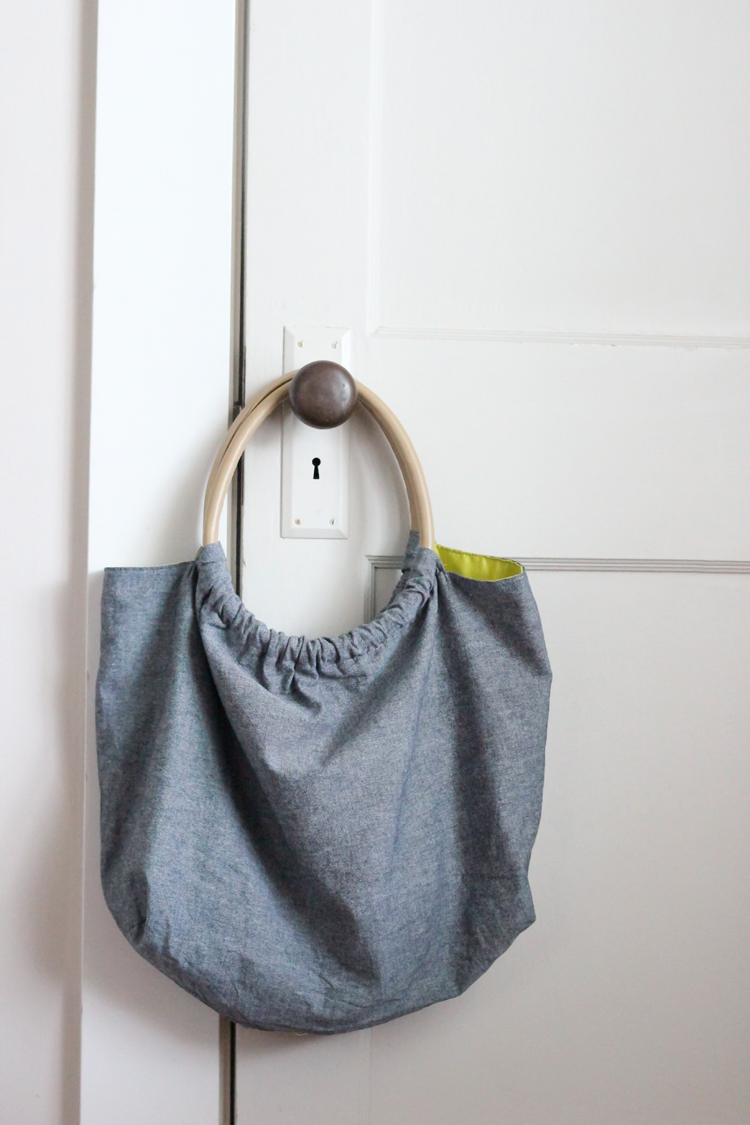 So many great projects in one place!
If you like reading blogs, you will feel right at home reading this book. The instructions have crisp, clear photos accompanying every step, with little personal tips and tricks from the project author sprinkled in.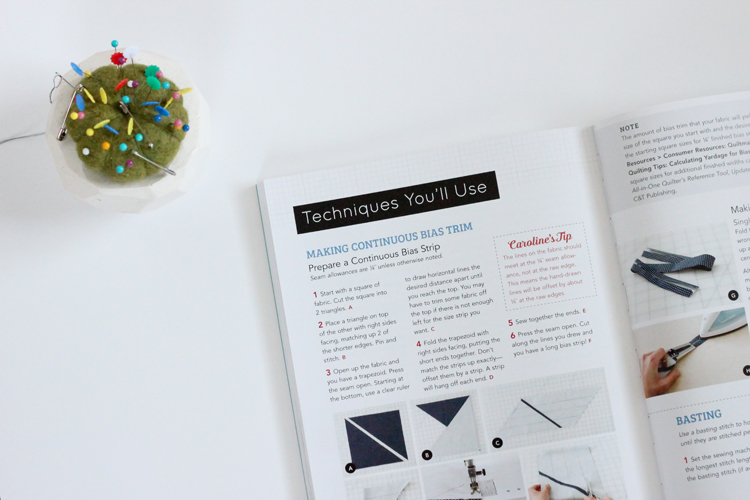 There is also a section in the back, which covers basic techniques. Learn about slip stitching, notching, gathering, button holes, and how to make bias tape, plus lots more.
It's a great project book but also a great sewing resource for the new sew-er.
So…Do you want to win a copy?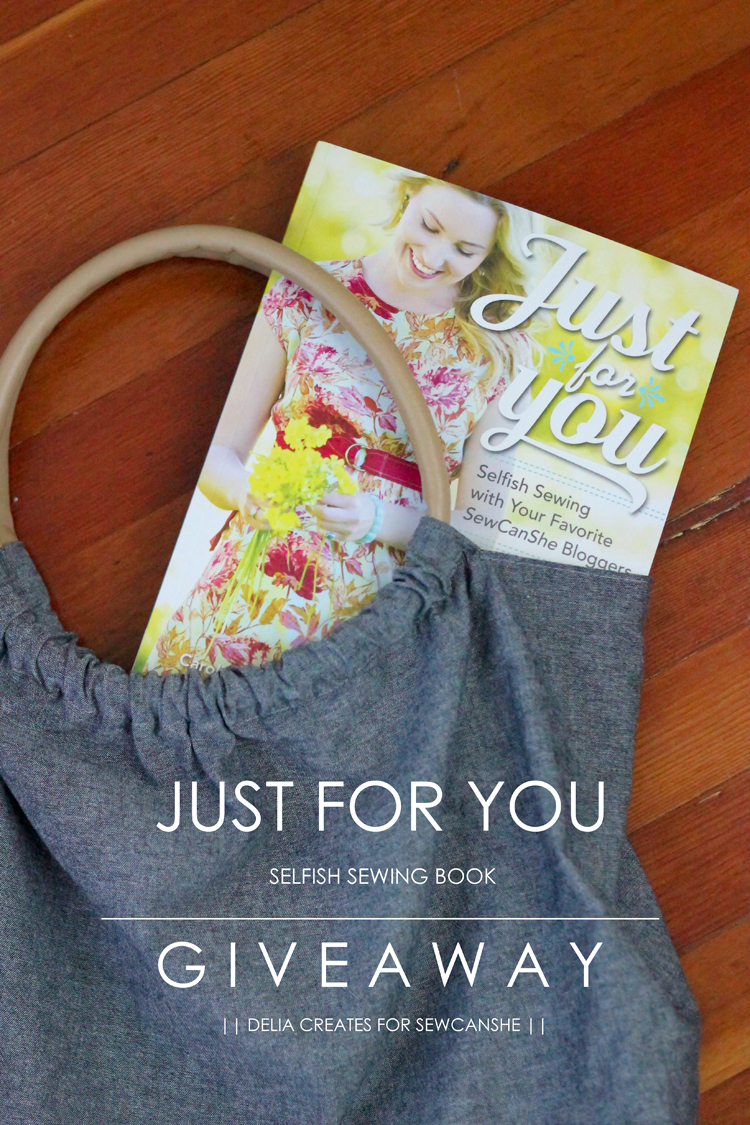 Well, let's do it!
I get to give away one copy away to one lucky reader.
U.S. Residents only.
Simply enter in the rafflecopter widget below.
Good luck!
a Rafflecopter giveaway
  Be sure to check out the rest of the tour as well. Each featured blogger will be sharing more about their contribution and hosting a giveaway of their own! As each post goes live, their link will be added below.