Summer is finally here! Yayyyy!
To start the summer off with a bang, 14 of my blogger friends and I have put together awesome summer themed prize packages each valued over $75!
Packages filled with everything from healthy summer snacks, a family movie night, crafts and boredom busters (for the kids), summer pampering and fashion (for you), capturing summer memories, and so much more!
Are you ready for a chance to enter 15 AMAZING $75+ Giveaways AND meet some of my favorite blogging friends?
Here's What You Do:
1. Scroll down in this post to see a more detailed description of what I'm giving away. 2. Enter my giveaway at the very bottom of the post. 3. Time to start "blog-hopping!" Click on each of my friends' links below & enter ALL of their giveaways! 4. While you're there, spend some time looking around the blogs – maybe you'll find something or someone new that inspires you! Click on the links to view each site, and enter to win their "Ultimate Summer" package. (If you receive an error message, click to the blog's home page.)
|1. Photo Booth Fun with Capturing Joy | 2. Kids Crafts with A girl and a glue gun | 3. Fashion and Beauty with Girl loves Glam | 4. Summer Decorating with the Crafted Sparrow| 5. Healthy Summer Snacks with Simply Sadie Jane | 6. Summer Memory Keeping with SNAP | 7. Summer Reading (and Fort Kit) for kids with My Sister's Suitcase | 8.Day at the Beach with The Girl Who Ate Everything| 9. Memory Making with Eighteen 25 | 10. Boredom Busters (Amazon gift card) with Delia Creates | 11. Summer Crafting with The Creative Mom | 12. Summer Sewing with Sugar Bee Crafts | 13. Memory Keeping (Project Life) with No. 2 Pencil | 14. Summer Pampering with A Pumpkin and a Princess | 15. Family Movie Night with Tatertots and Jello |
My giveaway is really simple. It's a $75 gift card to Amazon!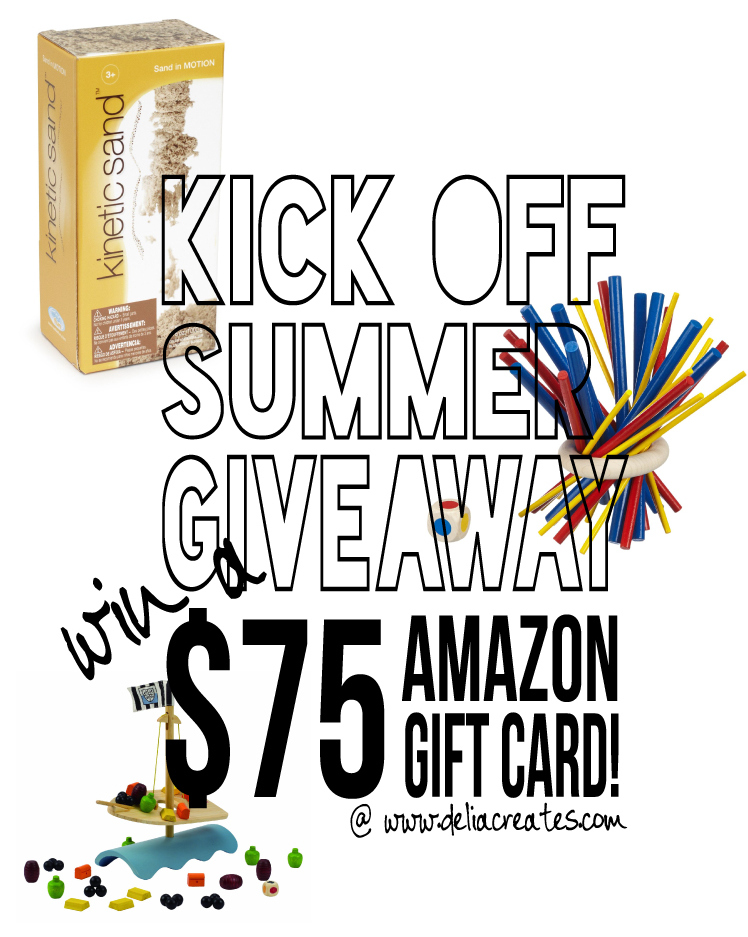 My basket is supposed to be full of kid boredom busters, so I'm also throwing in a deck of cards. Check out my round up of 40 games kids can play with a deck of cards HERE.  With the gift card you can customize the rest of your basket how YOU like!
Need some more ideas?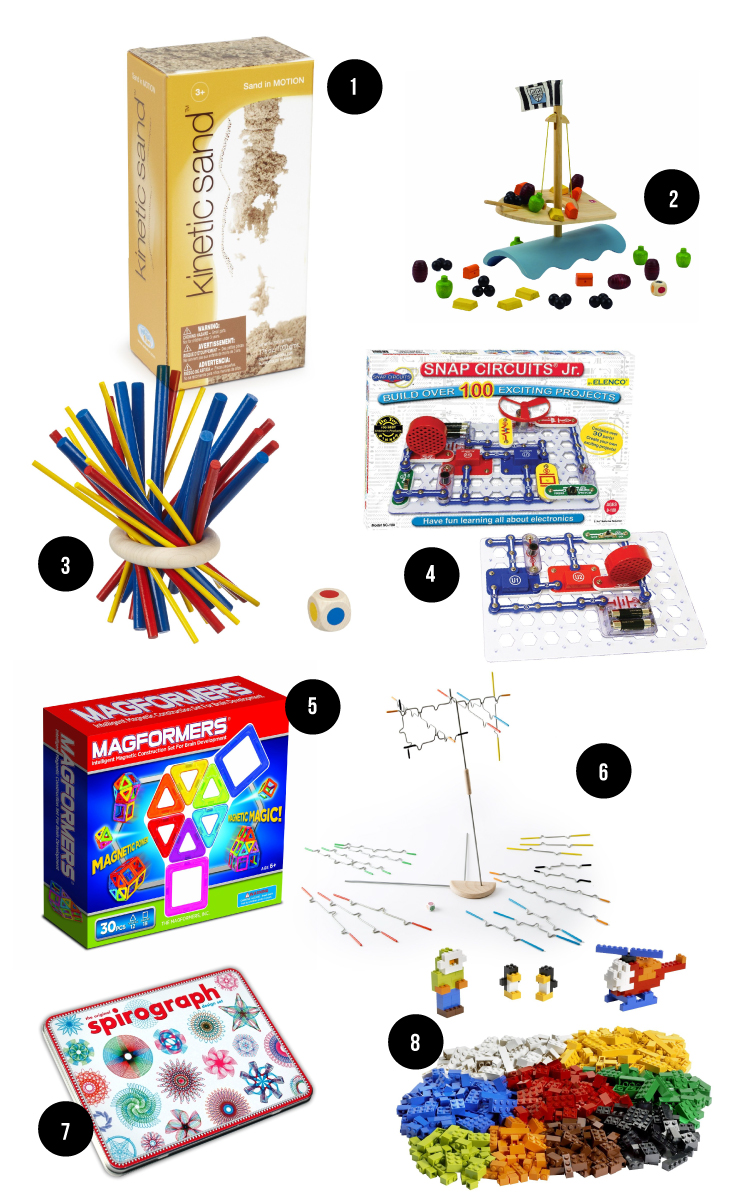 1. Kinetic Sand (this stuff is amazing!) 2. Stormy Seas game (we love this game, check out my review here) 3. Keep It Steady game 4. Snap Circuit Jr. (We have two versions of this set and love it. It provides HOURS of fun! ;)) 5. Magformers 6. Suspend game  7. Spirograph (We also have and love our spirographs! It's a road trip must have!) 8. Legos (need I say more?)
*Photo credit: all photos are from Amazon.com
Of course you don't have to use it for kid stuff! Use your $75 to Amazon to buy some boredom busters for yourself. 😉 Maybe some Kindle books, an Amazon Prime subscription, or really whatever you want!
Simply enter in the rafflecopter widget below. My giveaway is open to everyone, international readers included!
*Must be 18 years or older to win.
*International winners are not eligible to win the deck of cards. 😉
*Most of my giveaways have a free non-follow entrance option, but this giveaway is an exception. My apologies for any inconvenience this may cause some of you.