If you're looking for something to do that's creative, fun, and uplifting, I've got a craft that checks ALL of those boxes.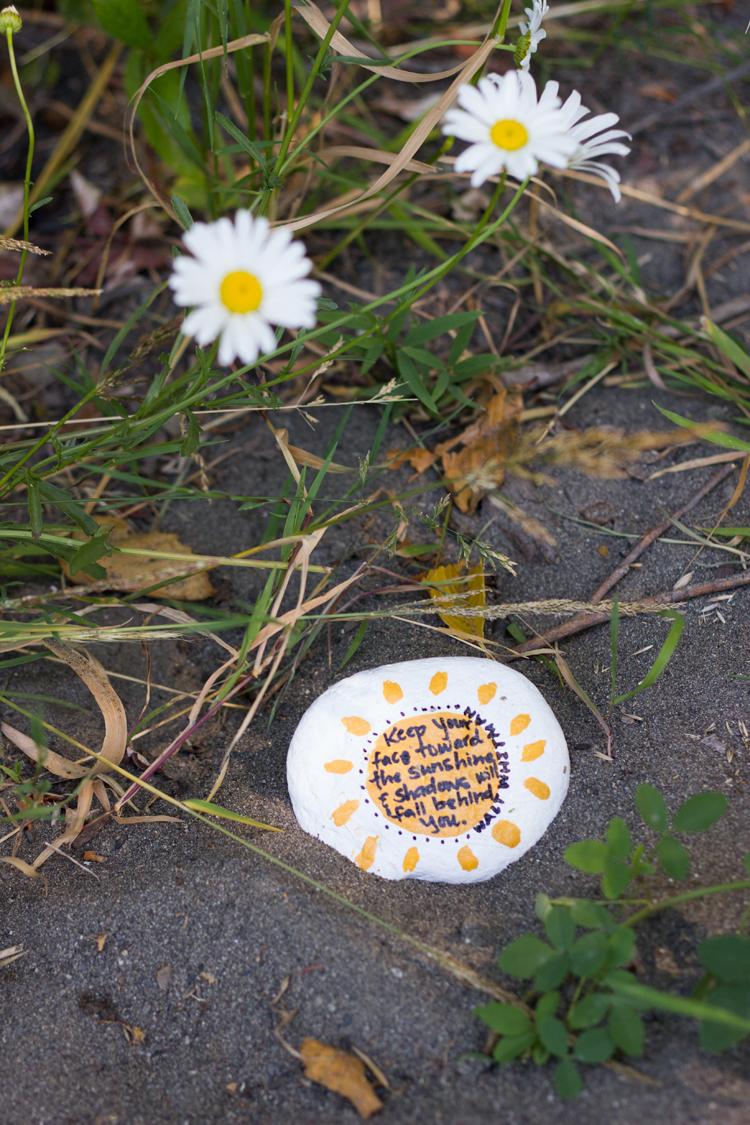 I've teamed up with Michaels to help spread the word about an amazing project called the Kindness Rocks Project. You paint messages of love on rocks and place them in the pathway of others to help brighten their day.
It's all about spreading kindness, one rock at a time.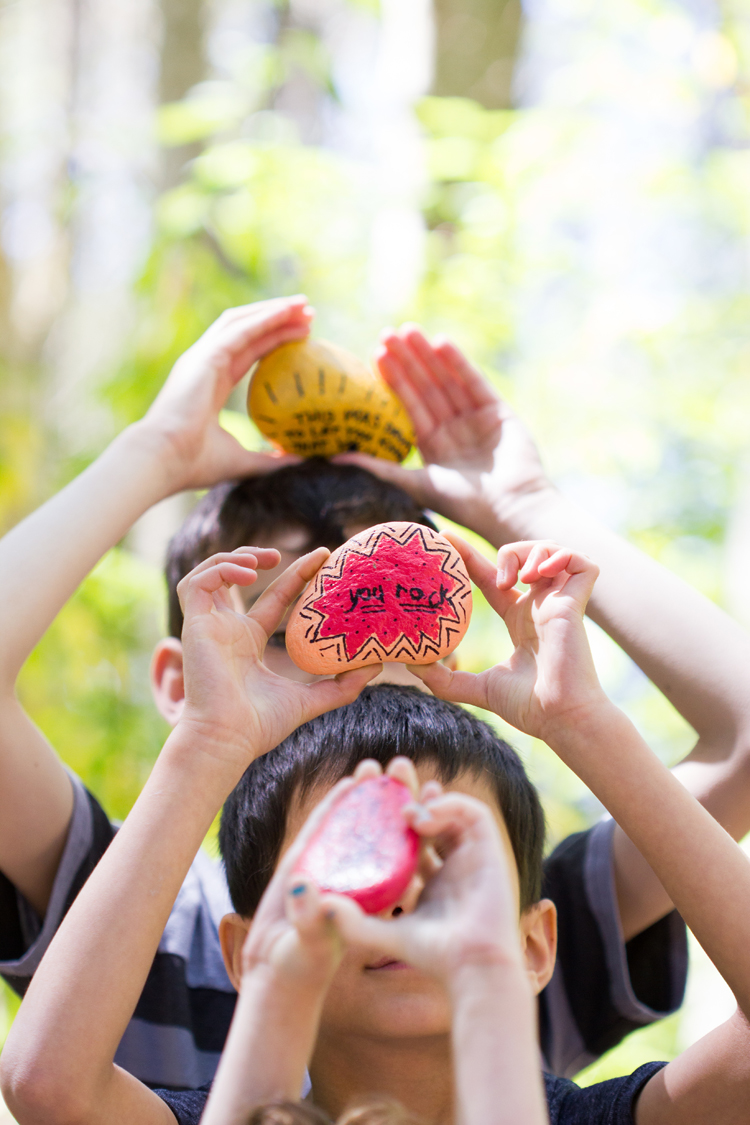 Our challenge is to paint and hide 1 million rocks in the month of August and #MAKEKindnessRock! I think we can do it. Yes?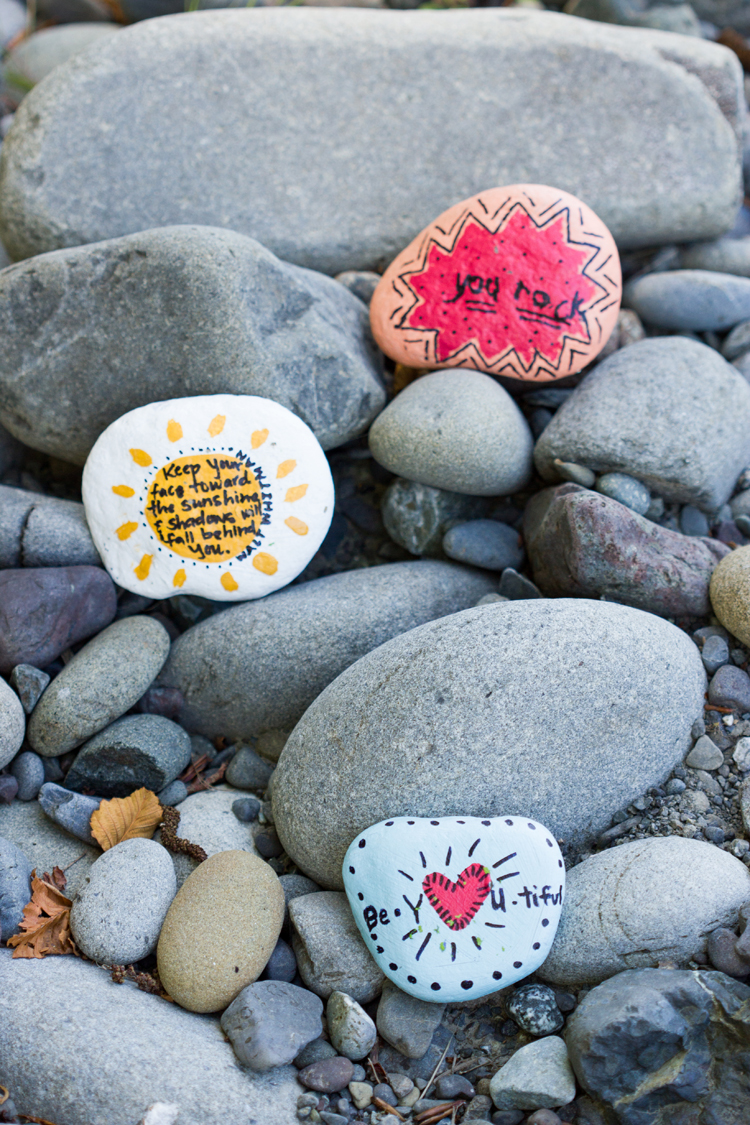 Yes! 
The supplies are simple. You just need some rocks, which you can find in your backyard or at Michaels, and some paint.
Since I knew we would be placing these rocks in nature, I wanted to make sure we used non-toxic paints, markers, and sealants. I found everything I needed in the craft paint and art aisles at Michaels.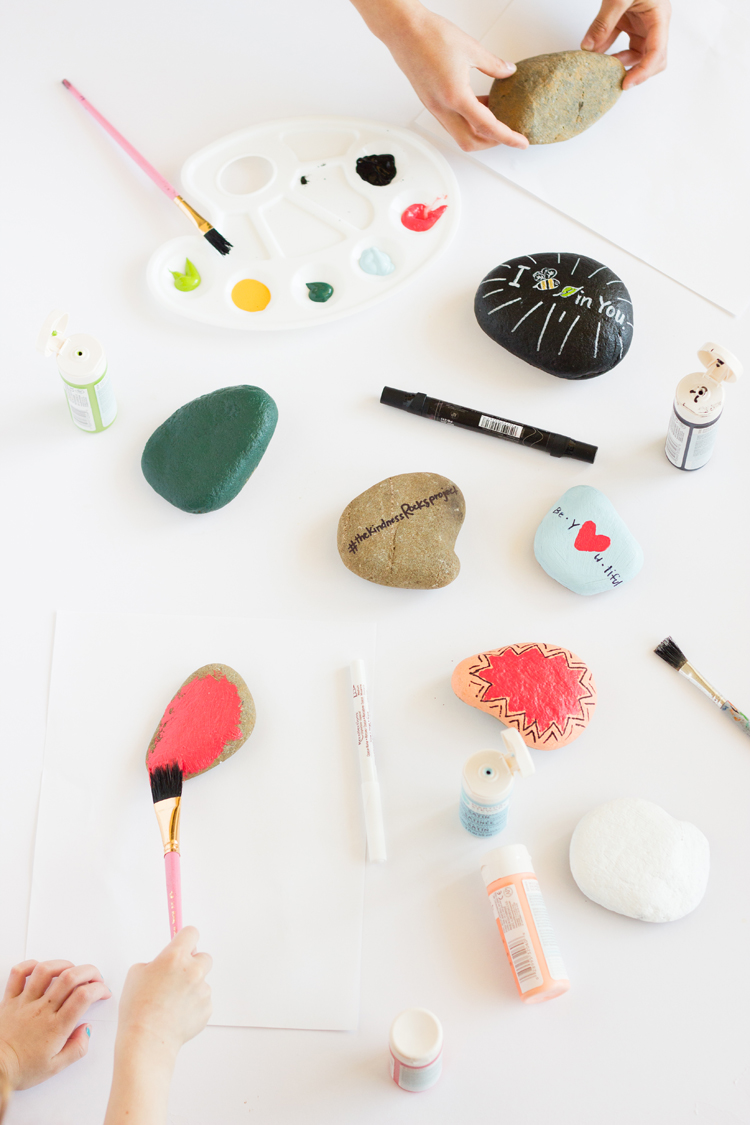 The Martha Stewart acrylic satin paints made a great background paint and offered enough coverage with just one coat. The Prismacolor Premier markers were recommended under the Kindness Rocks guidelines as non-toxic, so I snatched those up as well. To seal everything in, we coated the rocks with some outdoor Mod Podge.
Tip: We didn't let them cure fully, so they marked each other up a bit while in transit. If you can wait 24 hours and let that clear coat seal the deal, you'll have cleaner results.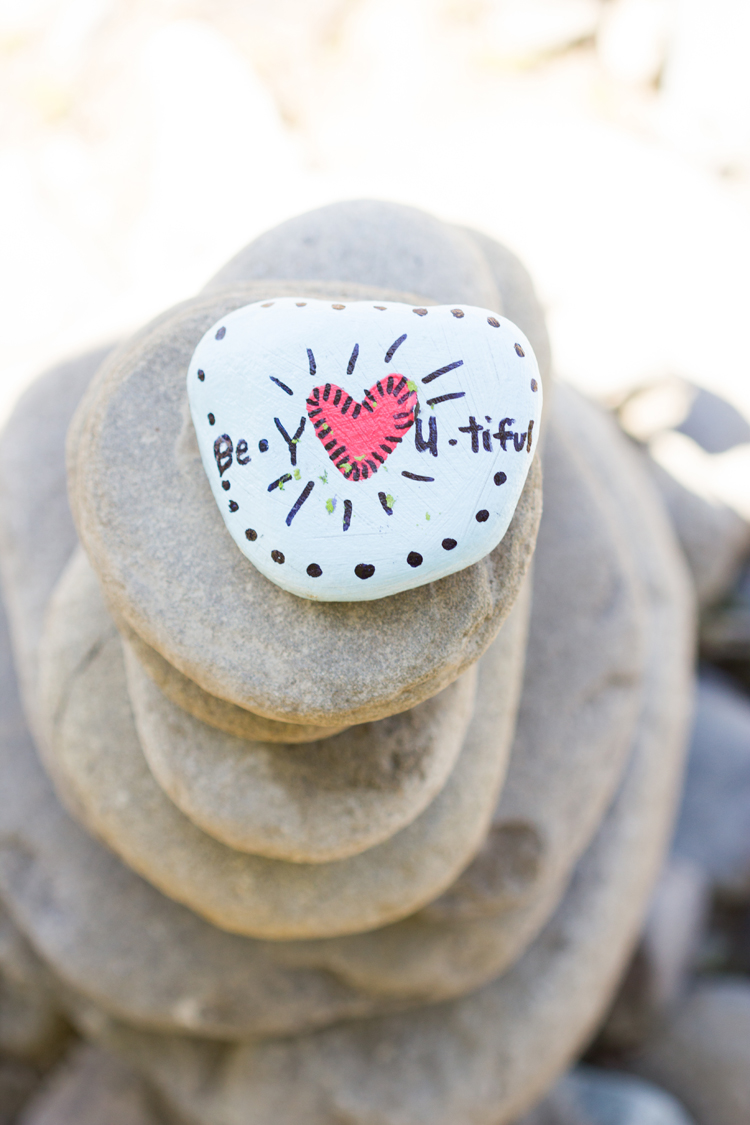 We painted encouraging messages on the front of the rocks, and then added the hashtag #thekindnessrocksproject to the back. The hope is that when someone finds a rock, they'll learn more about the project from the hashtag and spread the love too! Like casting a stone in water and seeing the effects ripple outward. <3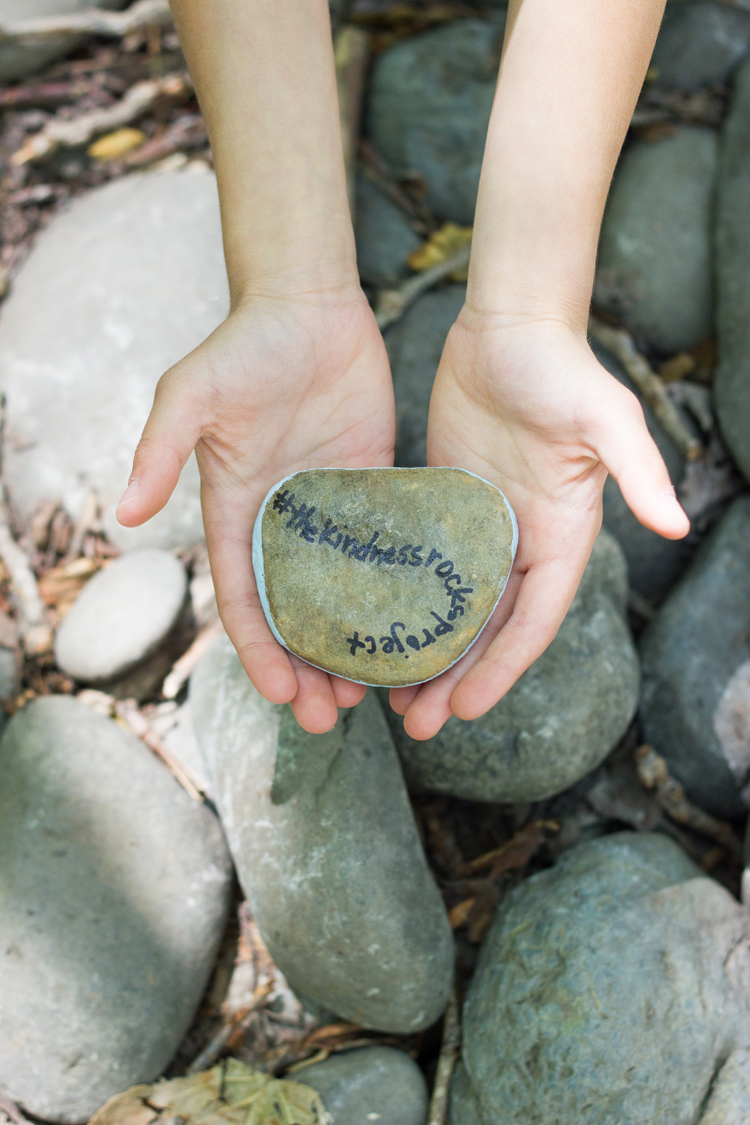 I love that it's such a small thing that anyone and everyone can do. There's no judgment, no prejudice, no drama. Just people literally creating and spreading more kindness into a world that couldn't need it more! <3
If you have any more questions about the project, you can read all about how to get involved HERE. There are tips about safe places to spread your rocks, and ideas of messages to share.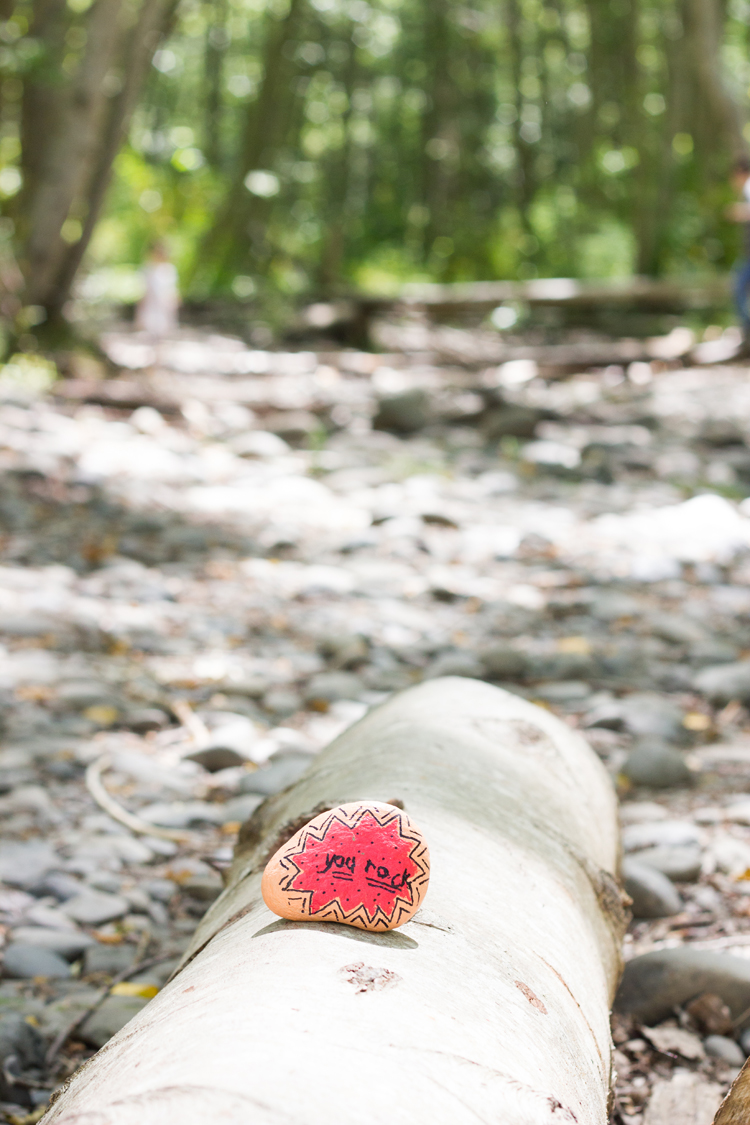 And if you are looking for more ideas to flex your creative muscles, make sure to visit Michaels' blog, The Glue String, to see the rest of the Michaels Makers' DIY projects!